The UW-Madison Police Department will require an additional layer of vetting for officers from around the state who work at University of Wisconsin football games.
UWPD Chief Kristen Roman said Friday that officers from other agencies will need to prove their performance histories don't include complaints on excessive use of force or violations of civil rights before they can join the local force at and around Camp Randall Stadium.
The UW Police Department also will add de-escalation practices to training materials required for the additional officers.
The changes that Roman announced at a meeting of the UW Athletic Board were a result of a joint review by the police department and UW athletics that was commissioned last September in the wake of a nationwide focus on racial disparities in policing.
UWPD recruits officers from outside Madison to meet the staffing levels needed in and around Badgers home football games. Public information officer Marc Lovicott didn't disclose after the review was announced in September how many officers from other jurisdictions are employed for Badgers events other than saying that "police and security staffing is robust."
Roman said the department has applied local standards in selecting officers in the past and has rejected some from other agencies. Additional background checks on officers' history and cultural competencies are new after the review, she said.
"What we have done is tuning into and responding to what we have seen across the country around questions of police abuse, promoting racial equity and justice and wanting to make sure that we were using the opportunity to apply that particular lens to how we were approaching enlisting support from other agencies to police game days," she said.
The vetting process now will include documenting patterns of complaints, complaints on use of force and violations of civil rights, Roman told the Athletic Board. Authorities from the officers' agencies will have to sign off to verify those marks don't appear on their performance history.
Training for guest officers also will include materials on police bias, impartial policing and mental health crisis de-escalation.
Roman said the changes should be in place for the start of the 2021 football season. She said it's too early to know whether the additional demands will decrease the available pool of officers.
"Particularly the complaint history, I don't think we're going to disqualify many people using that because I think that's something we've always been aware of anyway in our vetting process," Roman said. "But the additional training and an ability to demonstrate that may for some create a sense of, well, that's more time and effort than I think it's worth."
UW senior associate athletic director Jason King and associate AD Michael Jackson worked with UWPD Lt. Cherise Caradine and Capt. Jason Whitney on the policy updates, deputy athletic director Chris McIntosh said.
Other campus police departments around the Big Ten have asked for UW to share its templates, Roman said.
"I think we're leading the way in the Big Ten on making these specific kinds of changes," she said. "But we're always open to hearing what other campuses are doing and learning from them as well."
A game-by-game look at the Badgers' 2021 football schedule
WEEK 1: vs. Penn State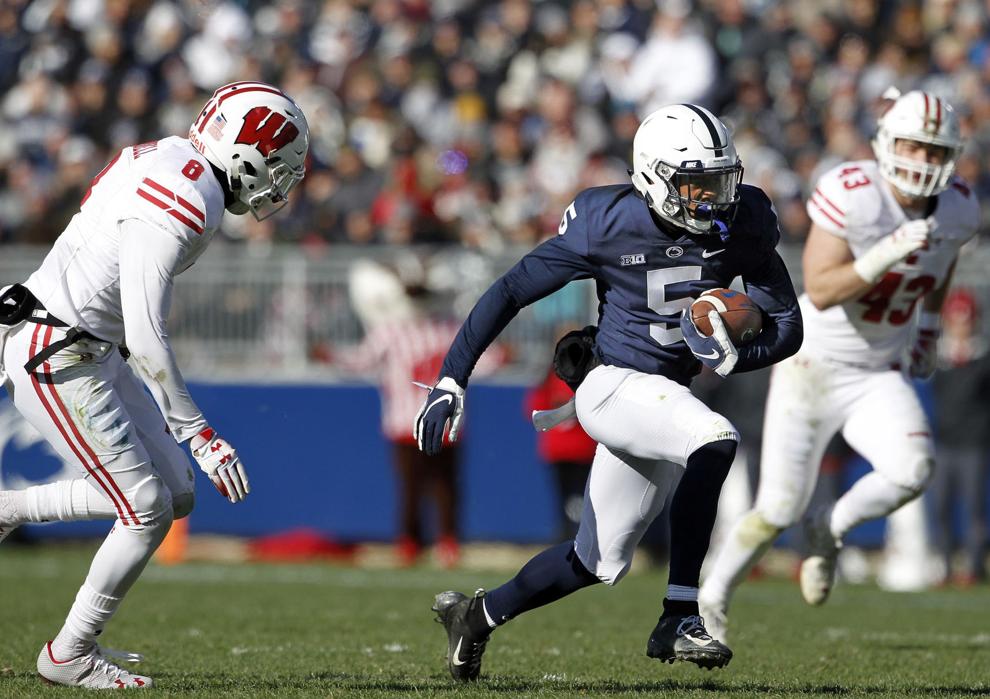 Date: 11 a.m. Sept. 4 on FOX
All-time series: UW trails 9-10
Last meeting: UW lost 22-10 in 2018
Key returner: WR Jahan Dotson posted five games of over 100 yards receiving and was a catalyst of the team's four-game winning streak to end last season.
Note: The Nittany Lions' losing season last year was their first under coach James Franklin and the program's second since 2004.
WEEK 2: vs. Eastern Michigan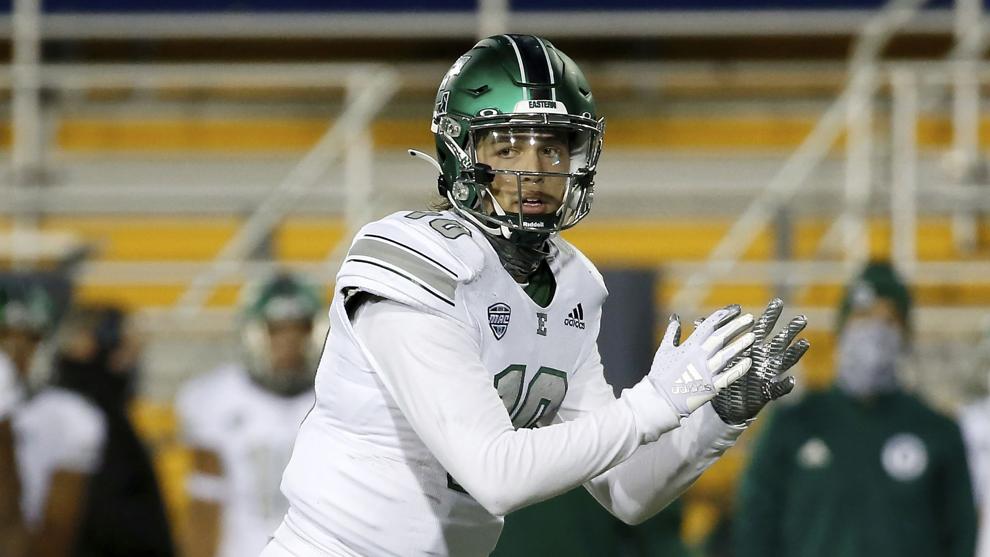 Date: 6 p.m. Sept. 11 on FS1
All-time series: UW leads 3-0
Last meeting: UW won 24-3 in 1996
Key returner: QB Preston Hutchinson averaged 277 yards per game last season.
Note: The Eagles have had two winning seasons since 2010.
WEEK 3: vs. Notre Dame (Soldier Field, Chicago)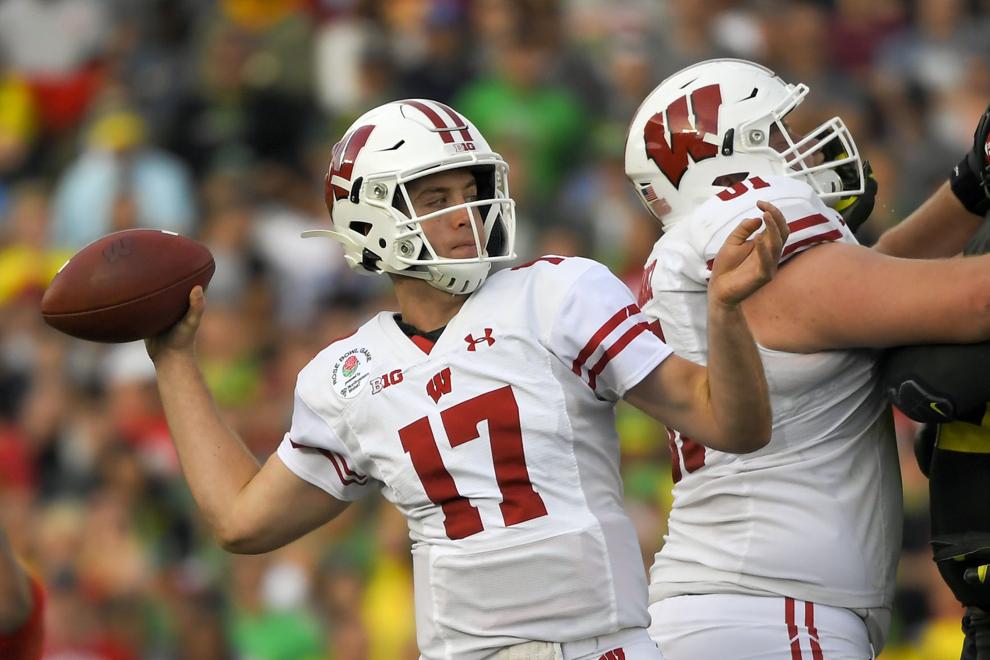 Date: 11 a.m. Sept. 26 on FOX
All-time series: UW trails 6-8-2
Last meeting: UW lost 31-7 in 1964
Key returner: Safety Kyle Hamilton, who led the Irish in tackles, had six pass breakups last season.
Note: Former Badgers QB Jack Coan will be in the running to be the starting QB for the Irish after transferring this winter.
WEEK 4: vs. Michigan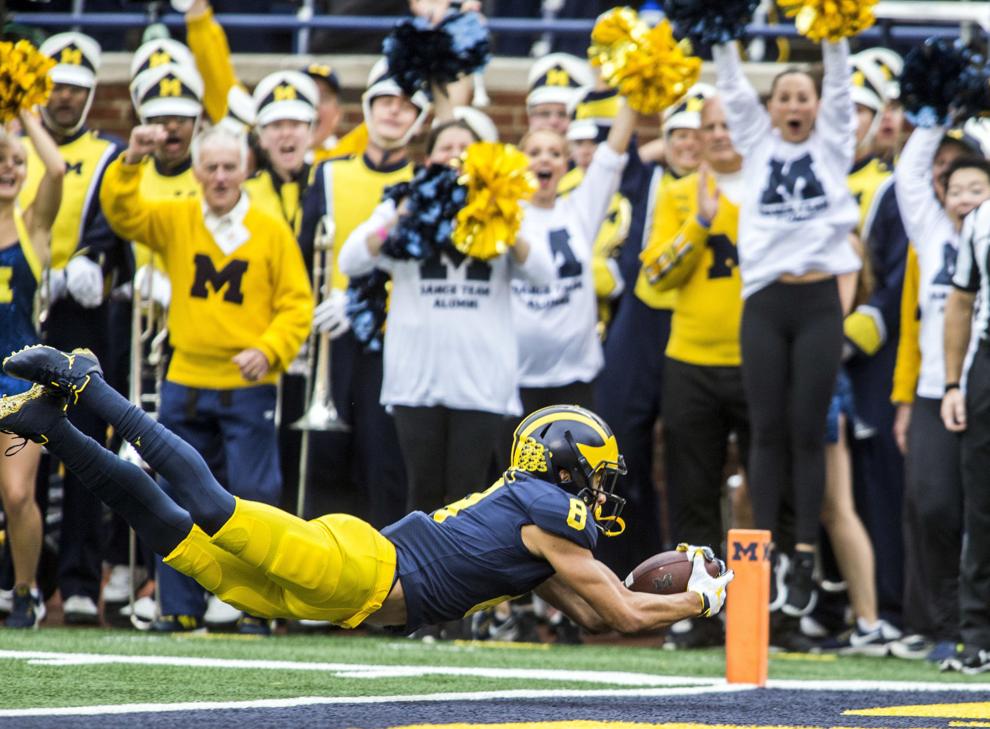 All-time series: UW trails 17-51-1
Last meeting: UW won 49-11 on Nov. 14, 2020
Key returner: WR Ronnie Bell was a bright spot on an offense that struggled with inconsistent quarterback play.
Note: Despite the Wolverines' 2-4 season, the program extended the contract of coach Jim Harbaugh and posted the second-best recruiting class in the conference.
WEEK 5: at Illinois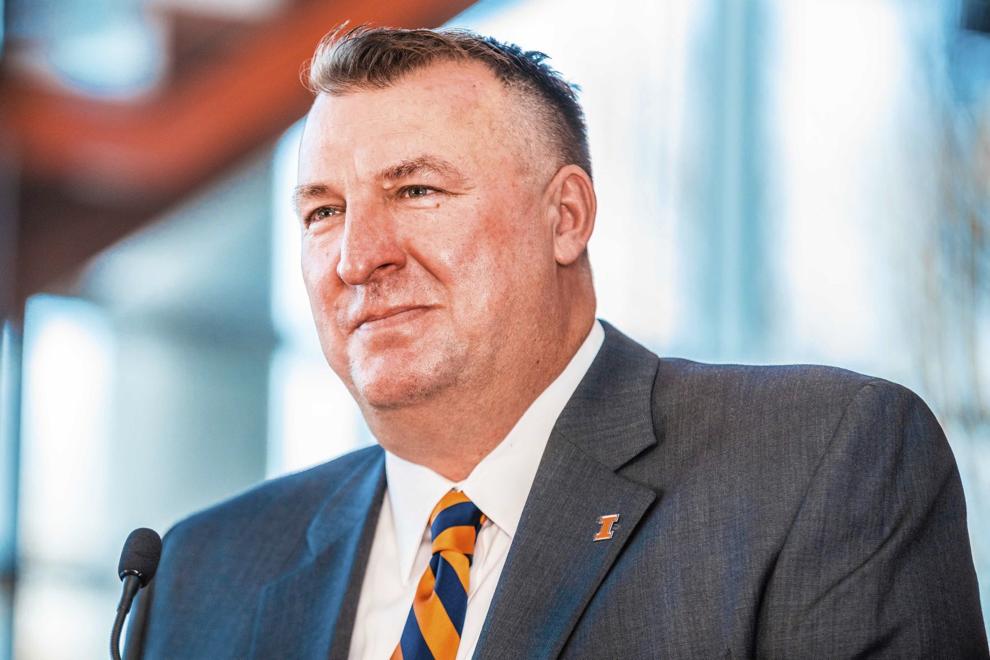 Date: 2:30 or 3 p.m. Oct. 9
All-time series: UW leads 43-37-7
Last meeting: UW won 45-7 on Oct. 23, 2020
Key returner: QB Brandon Peters, who gives the Illini some stability under center while they adjust to a new coaching staff. The Illini are looking to bounce back from a tough 2020 that included a COVID-19 diagnosis.
Note: First-year coach Bret Bielema, the former UW coach, has said he envisions a three-man front for the defense, a major shift that already has prompted the transfer of DE Owen Carney Jr.
WEEK 6: vs. Army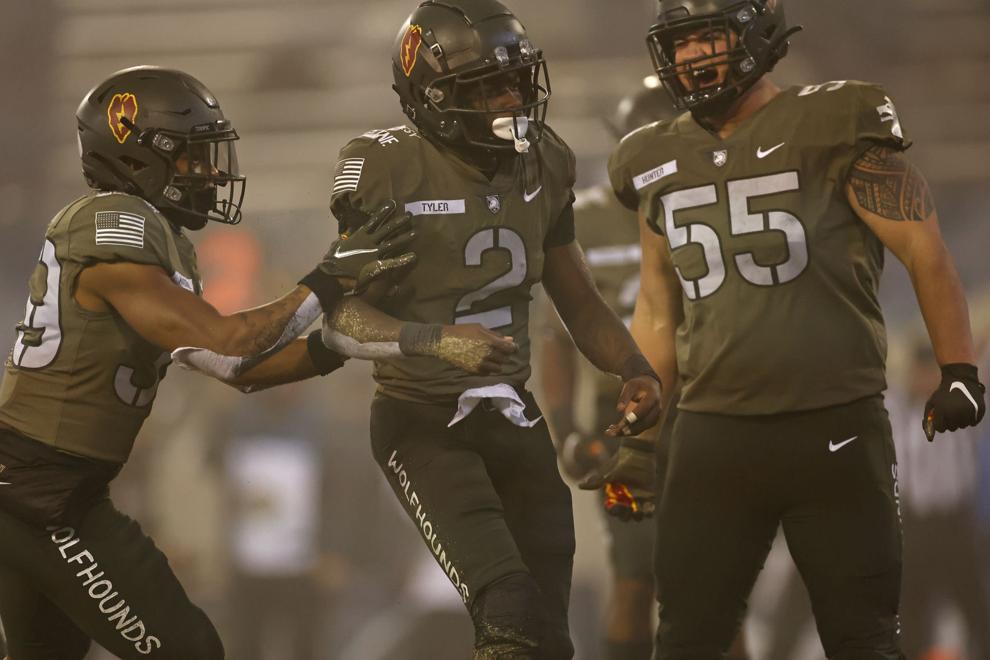 All-time series: First meeting
Key returner: QB Tyhier Tyler (above) led the Black Knights in rushing (578 yards) despite only playing in seven of their 12 games.
Note: This could be a difficult test for the Badgers, preparing for a triple-option attack in the middle of the conference season.
WEEK 7: at Purdue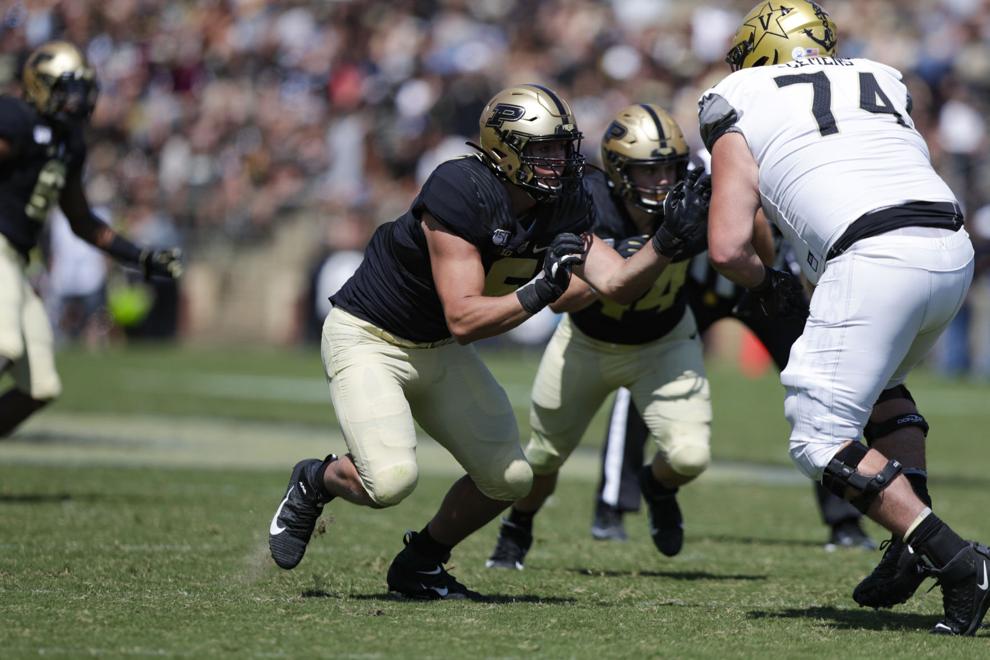 All-time series: UW leads 50-29-8
Last meeting: UW won 45-24 in 2019
Key returner: DE George Karlaftis (above), who was sidelined by injuries last season, is a potential game-wrecker off the edge. He helped land his younger brother Yanni Karlaftis, a four-star OLB who is the highest-ranked player in Purdue's class and was considering UW.
Note: Last season's game was canceled due to UW's COVID-19 outbreak, but the Badgers haven't lost to Purdue since 2003.
WEEK 8: vs. Iowa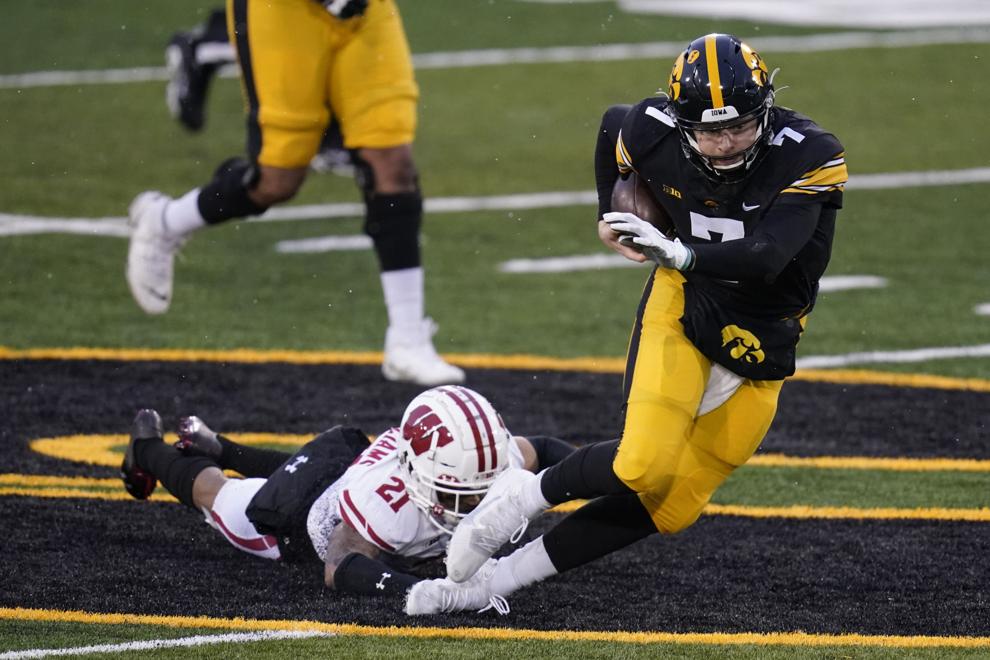 All-time series: UW leads 48-44-2
Last meeting: UW lost 28-7 on Dec. 12, 2020
Key returner: QB Spencer Petras made strides in first year as a starter, but with defense losing studs up front and the offense losing playmaker Ihmir Smith-Marsette, Petras will be asked to do more.
Note: Iowa's win over the Badgers at Kinnick Stadium was just their second in the rivalry since 2010.
Week 9: at Rutgers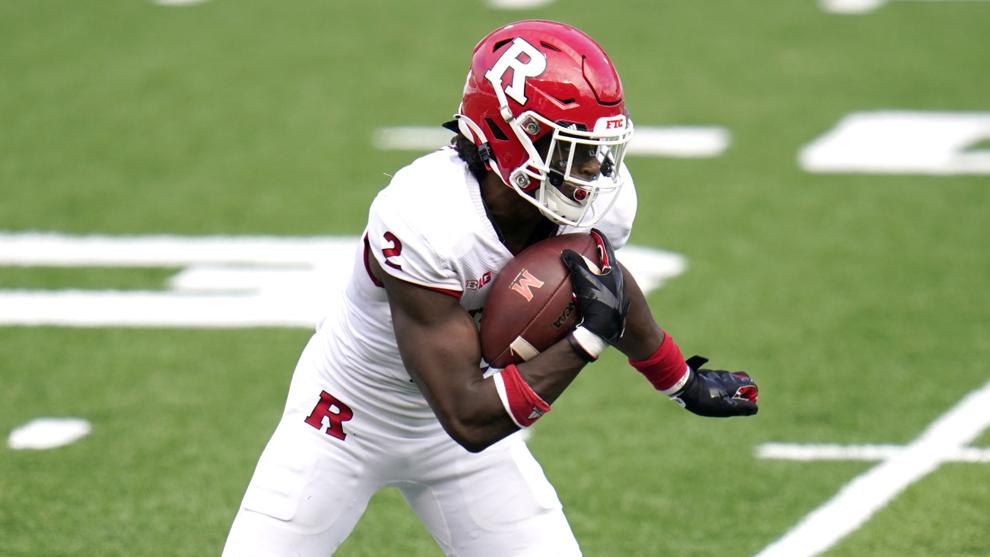 All-time series: UW leads 3-0
Last meeting: UW won 31-17 in 2018
Key returner: WR/KR Aron Cruickshank (above) — who transferred from UW last season — provided a number of big plays in the return game en route to winning the league's returner of the year award and was the team's second-leading receiver.
Note: UW has only surrendered 27 points in three matchups against the Scarlet Knights.
WEEK 10: vs. Northwestern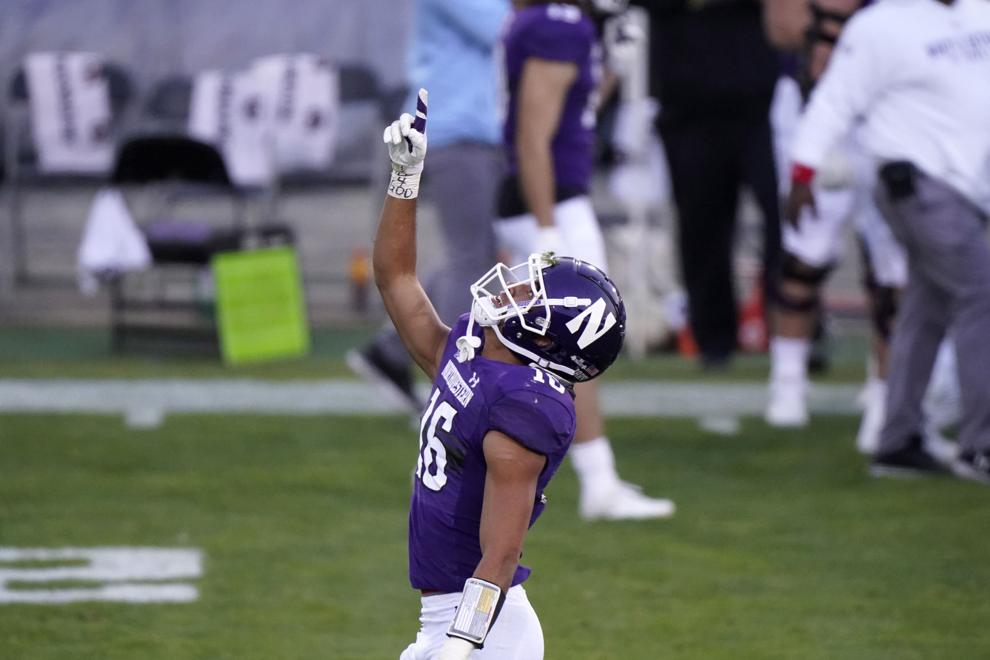 All-time series: UW leads 60-37-5
Last meeting: UW lost 17-7 on Nov. 21, 2020
Key returner: Safety Brandon Joseph (above) earned All-American honors as a freshman after tallying six interceptions, eight pass breakups and 56 total tackles.
Note: Longtime defensive coordinator Mike Hankwitz — a former assistant coach at UW — retired after last season.
WEEK 11: vs. Nebraska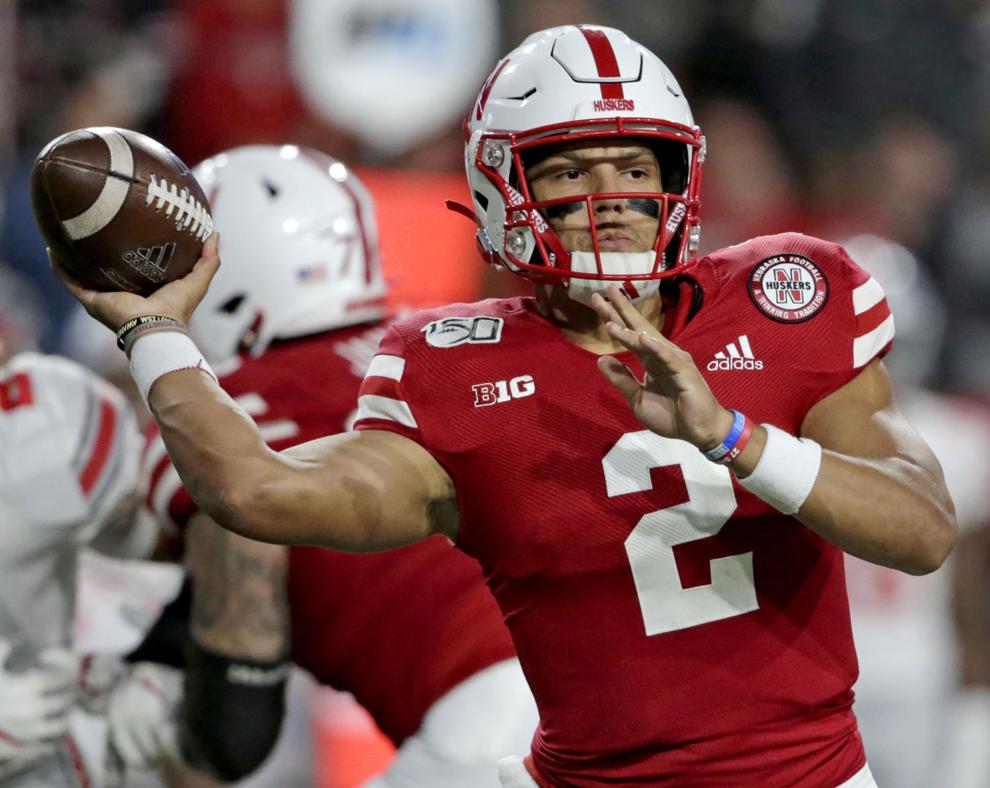 All-time series: UW leads 10-4
Last meeting: UW won 37-21 in 2019
Key returner: QB Adrian Martinez (above), who battled for his position with Luke McCaffrey last season, comes into the season as the presumed starter after McCaffrey announced he was transferring.
Note: UW has an 18-point average margin of victory over Nebraska in its seven-game win streak over the Huskers.
WEEK 12: at Minnesota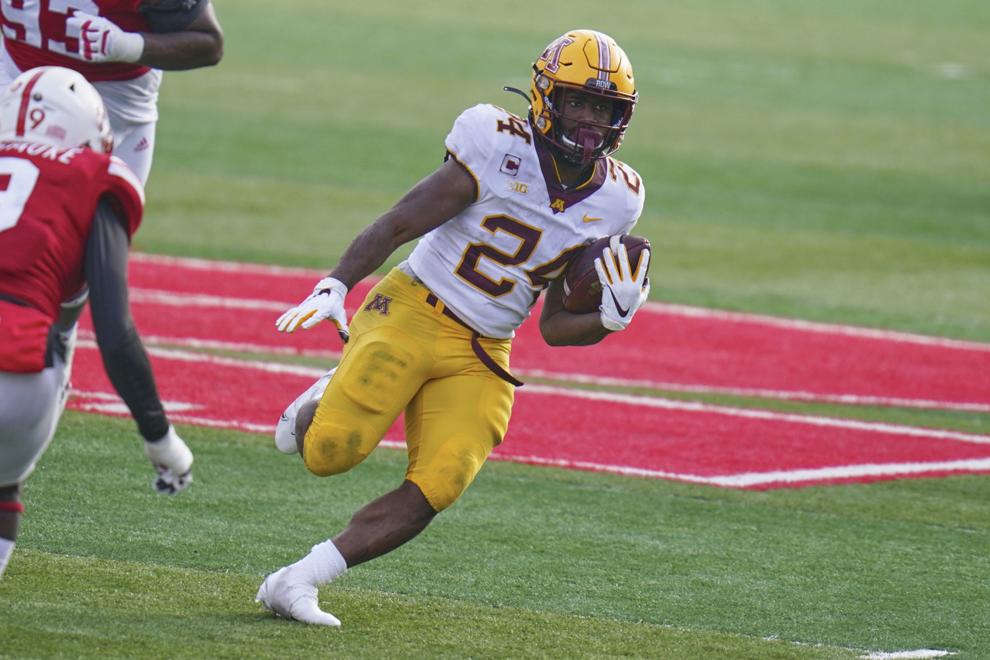 All-time series: UW leads 62-60-8
Last meeting: UW won 20-17 in OT on Dec. 19, 2020
Key returner: RB Mo Ibrahim (above), winner of the Big Ten's running back of the year award last season, scored 15 touchdowns and set multiple program records last season.
Note: The Gophers have attacked the transfer market hard, landing seven transfer players this winter.