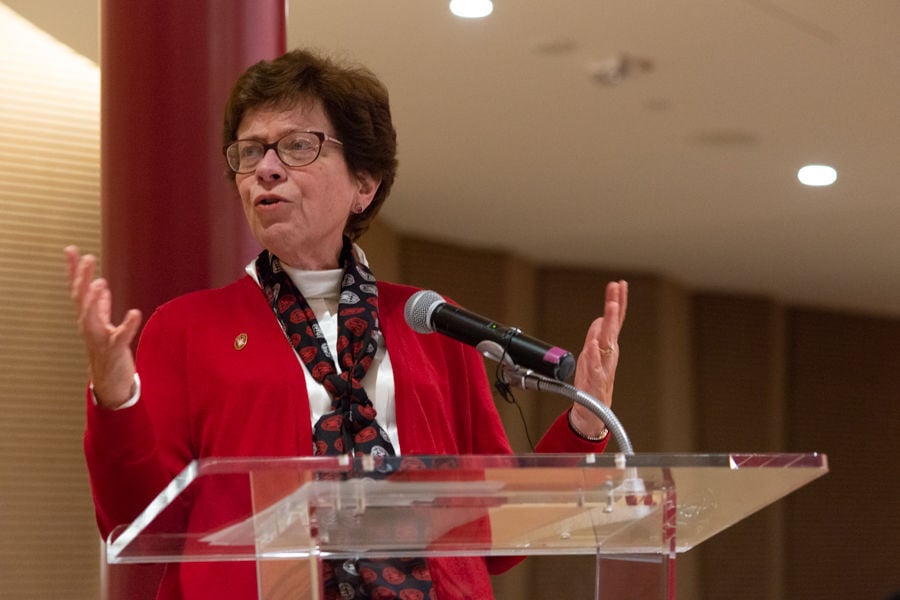 Fans and players across the Big Ten Conference's landscape await a vote on a potential start of the conference football season.
That vote by the conference's Council of Presidents and Chancellors is expected to happen in the coming days, but University of Wisconsin Chancellor Rebecca Blank — UW's representative on the COP/C — gave insight to the decision during a news conference Monday.
Blank was asked about the Big Ten playing football this fall, as a proposal this weekend by the conference's return-to-play committee suggested a possible start date of Oct. 17. The COP/C voted 11-3 in August to not play due to COVID-19 concerns.
"If I believe what I read in the paper, there are a variety of proposals. We did say quite clearly when we said we were not going to play starting (around) Labor Day that we were hoping to postpone the season, not cancel it. There are a variety of proposals that might allow us to postpone it," she said.
"There are a variety of things that have changes since we last made that decision … the council of presidents met Sunday night. We had a very good discussion. We're continuing to look at those proposals. I'm not going to say anything more about it at this point. I will say we're all going to move together in the Big Ten. We're all going to play or not if we possibly can. This isn't going to be a school-by-school thing."
DP on B1G: "The Presidents and Chancellors will vote today. Mich. probably not going to play, Mich. St. not going to play, Maryland's probably [won't] play. But you're going to get Nebraska, Iowa, Purdue, Indiana, Ohio St. Wisconsin wants to play but may not be able to." pic.twitter.com/6QiusRB5t1

— Dan Patrick Show (@dpshow) September 14, 2020
Blank's statement regarding the conference all taking the same path seems to refute reports circulating Monday that some programs would play while others sit out. National radio host Dan Patrick said on his show Monday that the COP/C vote will be "contentious."
"Michigan's probably not going to play, Michigan State's not going to play, Maryland probably not going to play," Patrick said. "I'm told that Wisconsin, while they want to play, I don't know if they're going to be able to play."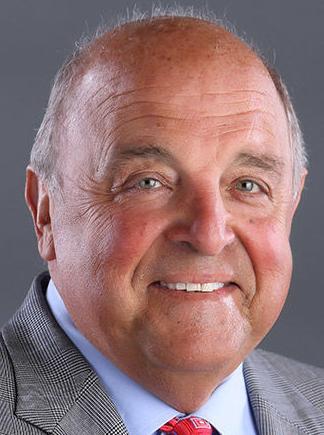 The proposed Oct. 17 start date is important to the return-to-competition committee — chaired by UW athletic director Barry Alvarez — because it would allow conference teams to play eight or nine games and then hold a conference title game Dec. 19. The hope is that those games would be enough for a Big Ten team to be considered for the College Football Playoff, the field of which is revealed Dec. 20.
UW's football team is on a two-week break from all team activities due to COVID-19 test results.
Concerned about COVID-19?
Sign up now to get the most recent coronavirus headlines and other important local and national news sent to your email inbox daily.