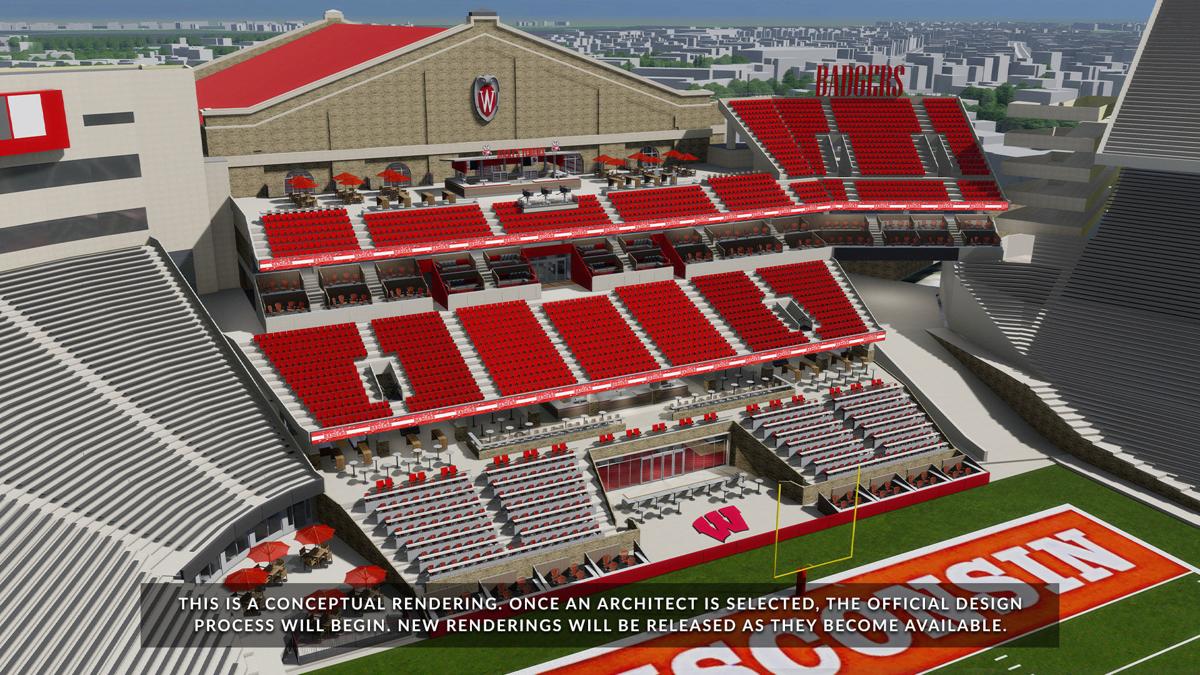 The University of Wisconsin Athletic Department detailed plans Thursday for a renovation to Camp Randall Stadium's south end zone.
The "CR Future project" would add premium seating options, including boxes and club seats, indoor and outdoor hospitality clubs and premium concessions offerings to the stadium's south end zone, which borders the UW Field House.
The project's timeline is still being finalized, and its cost won't be determined until it is put up for bid, according to a news release from the university. According to the project's website, camprandallstadium.com, an architect is expected to be chosen by the end of the year.
"I'm very excited about this next phase in Camp Randall's history," UW athletic director Barry Alvarez said in the release. "We are continually trying to provide our fans a first-class experience when they come to our events. This latest renovation will enhance that experience with amenities we know our fans desire."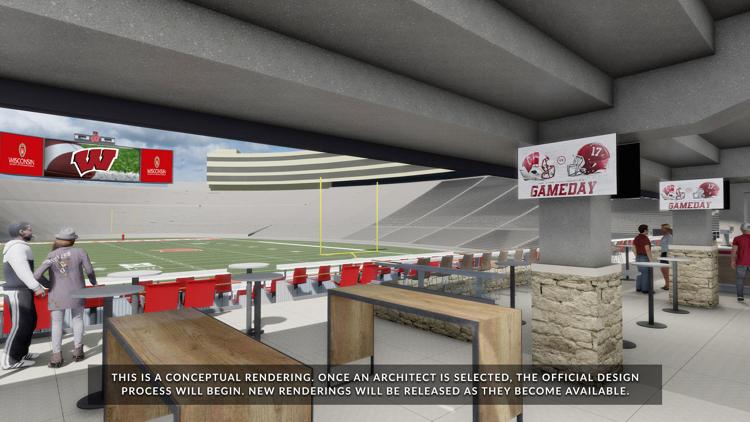 The project's website says information collected in a 2016 market study and the waiting list for current premium seating options at Camp Randall are key reasons for the project. Currently, none of Camp Randall's premium seating options are in the lower bowl.
The last renovation to Camp Randall, a facelift that cost $109.5 million, was finished in 2005.
Be the first to know
Get local news delivered to your inbox!