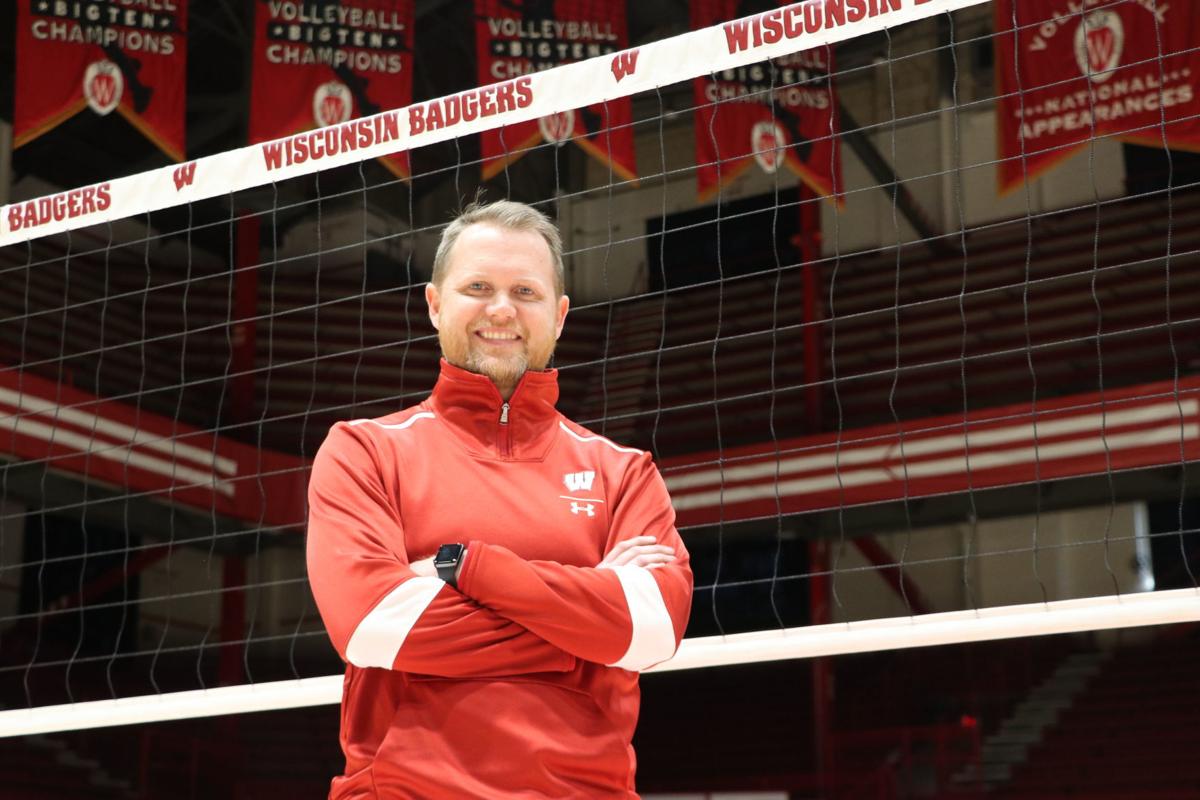 Chad McGehee is fond of a comparison between strength training and mental training, perhaps even more so now that he has been hired as a director of the latter for the University of Wisconsin athletic department.
A half-century ago, a weight room would have been unrecognizable by today's standards, where strength and conditioning techniques are integral parts of sports.
Training the mind to release negative thoughts and focus on the task at hand is emerging today in the same way that weight training once did, McGehee said.
"From a neuroscientific perspective, we have so much untapped potential in our minds," he said. "So here's a way that we can start to explore ways of training the minds to improve, both in well-being and performance. And I don't think those are mutually exclusive things. They're deeply intertwined."
McGehee and UW are on the cutting edge of that exploration with McGehee's appointment as the athletic department's director of meditation training. UW officials believed it to be the first position of its kind for a major college sports program, although many already use mindfulness techniques in some fashion.
Those experiences and work with pro football players piqued McGehee's interest in full-time work with athletes.
"It seemed like we were just starting to scratch the surface, and there were already a lot of benefits showing up," McGehee said.
The UW athletic department has in recent years expanded its platform of student wellness offerings, including in the realm of sports psychology. A 2018 review of the department's health and safety procedures recommended the addition of mental health resources.
Doug Tiedt, the senior associate athletic director for student services, distinguished between the work of trained clinical psychologists and McGehee but said both have an important place in addressing needs.
McGehee's knowledge and expertise in meditation and mindfulness practices can run parallel with psychology, Tiedt said.
"If we're looking at the well-being of all of our students — and their entire being, not just academics or nutrition or psychology — this mindfulness is a real piece to that," he said. " ... It's a specialty that Chad has that we want to tap into and use any way we can."
McGehee started his full-time role with the athletic department on March 30, although Tiedt said the position was in the works well before the COVID-19 pandemic forced a new look into UW's future budget plans.
The disruption to daily lives because of stay-at-home orders and a move to online learning is something that athletes can use mindfulness and meditation to address, McGehee said. In the same way that a volleyball player can let her mind wander on a negative experience briefly but bring focus back in time for the next point, worries about the next few months can be offset by staying in the moment.
Meditation practices also have shown benefits in sleep and recovery, McGehee said, critical areas for athletes.
On the playing field, he said athletes have reported a sensation of relaxation and alert focus as a peak mental condition for competition.
"It's great when we feel it. It's a bummer when we don't," McGehee said. "Most of us don't know how to train for it, so this is actually training for it."
The sessions that McGehee has directed with UW players have been popular, Tiedt said. He relayed an anecdote about a member of the football team sounding jealous about a technique that the volleyball team got taught first.
"The fact that there's momentum there without us having to talk about it was a true indication that this is really good stuff and we want to continue to use it to develop the entire student," Tiedt said.
That UW was the first to offer a dedicated meditation trainer as part of its athletic department isn't an accident, McGehee said. He cited a "unique confluence here of people and experiences" between the university, the academic department and the Center for Healthy Minds, led by renowned neuroscientist Richard Davidson.
"I don't know if this could happen just anywhere in the country," McGehee said.
Be the first to know
Get local news delivered to your inbox!