Wide receivers on the University of Wisconsin football team left the 2020 season unsatisfied.
Not just with their play, but how the year was derailed by injuries and COVID-19 issues. It's a feeling that lingers and won't truly be shaken off until the group once again can prove themselves on the field. The first opportunity to do so doesn't come until UW hosts Penn State on Sept. 4 in the season opener.
The Badgers' receivers are using a lost year as motivation for a pivotal set of spring practices for the position group.
"It wasn't working out for us as a whole group," Davis said Wednesday. "We have that and we use that as an edge, as a fire for us. We want to be better and we will be better. We for sure use that as fuel."
Davis and fellow senior Kendric Pryor were sidelined for a majority of last season with concussions. Davis only played in the first two games of the season, while Pryor played the first two then part of a loss against Indiana.
It was a frustrating stretch in which both players had to watch the Badgers struggle in the passing game, finishing second to last in the Big Ten Conference in yards per game through the air.
"Throughout my athletic career, since I've started playing, I think that might have been the longest I've ever missed sitting out games," Pryor said. "For me, it was different just knowing that I could be out there making plays, or me and Danny could be out there making plays, helping the offense just push through the weird year that we're having."
Receivers coach Alvis Whitted, who started at UW just before the pandemic shut down campus last spring, said the Badgers didn't have their best downfield threats and their most experienced players without Davis and Pryor.
Davis, Pryor and senior Jack Dunn all opted to use the extra year of eligibility afforded them by the NCAA and returned to the Badgers for the 2021 season. Dunn started down the stretch of the season and finished second on the team with 29 catches, 255 yards and a touchdown. That trio gives the Badgers a good deal of experience in the room and mentors for a promising young group that includes sophomore Chimere Dike and redshirt freshman Devin Chandler.
"Just having those guys out there being able to practice and get the reps and a little bit of the new things that were going on on offense, you can see the confidence building," Whitted said.
Davis and Pryor have been in and out of the lineup during spring practices, going through individual drills but sitting out the full-team periods. But the reps they're getting against UW's top defensive backs in group sessions are vital, according to Whitted.
"Going against our defense every day, I think, is invaluable because we set some of the hardest looks that we'll see," he said.
During Whitted's interview process with UW coach Paul Chryst, he met with Davis and Pryor, two leaders of the position Whitted was looking to coach. He quickly earned their trust — his resume includes nine years in the NFL as a receiver, guiding former All-Americans like Michael Gallup and Rashard Higgins and coaching the Green Bay Packers' receivers for a season.
Whitted told his two seniors that he wasn't looking to leave UW, and he wanted to coach them through a full offseason and season. The bond he formed with them factored into their decisions to return for another season of college football.
"I just had faith in coach Whit and when I first met him, I could tell that was somebody that I can trust and that was genuinely a good person," Davis said. "So I love the dude and I can't wait to keep learning from him. As soon as I met him, I knew that that was a guy that I want to learn from and that he could take me to the next level with some of the stuff he knew."
Added Pryor: "He's coached guys where I'm trying to get — All-American and top receivers in the NFL, and he's played receiver as well. That was the thing as we talked to him, just how he was talking to us and the things he was saying, it caught my attention in my head, just me wanting to learn from him."
Practices this month have been a slight return to normalcy for the Badgers receivers, a far cry from the days this fall when large parts of the team might be held out due to contact tracing. They're working on timing and communication with sophomore Graham Mertz and the rest of the quarterbacks. UW needs Davis and Pryor to provide big-play ability on the outside as the rest of the group comes along.
If they're able to avoid the injury pitfalls of a year ago, the depth of knowledge and improving relationship they have with Mertz could lead to big things for the UW offense.
"(We can be) explosive, man," Davis said. "It's not even just me and Kendric. We've got Jack, we've got Chim, we've got A.J. Abbott, Devin Chandler. We've got a bunch of guys that's all coming together. It's been fun for me. ... I know we all can make plays, but seeing them younger guys make those plays and practice and just compete, I just love it so far."
---
A game-by-game look at the Badgers' 2021 football schedule
WEEK 1: vs. Penn State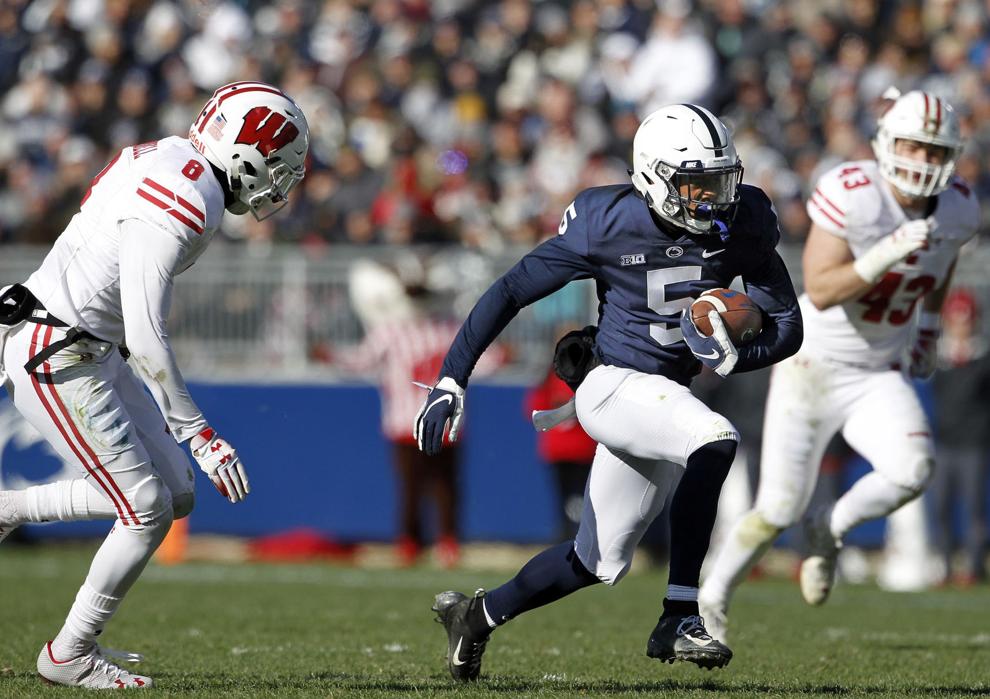 Date: 11 a.m. Sept. 4 on FOX
All-time series: UW trails 9-10
Last meeting: UW lost 22-10 in 2018
Key returner: WR Jahan Dotson posted five games of over 100 yards receiving and was a catalyst of the team's four-game winning streak to end last season.
Note: The Nittany Lions' losing season last year was their first under coach James Franklin and the program's second since 2004.
WEEK 2: vs. Eastern Michigan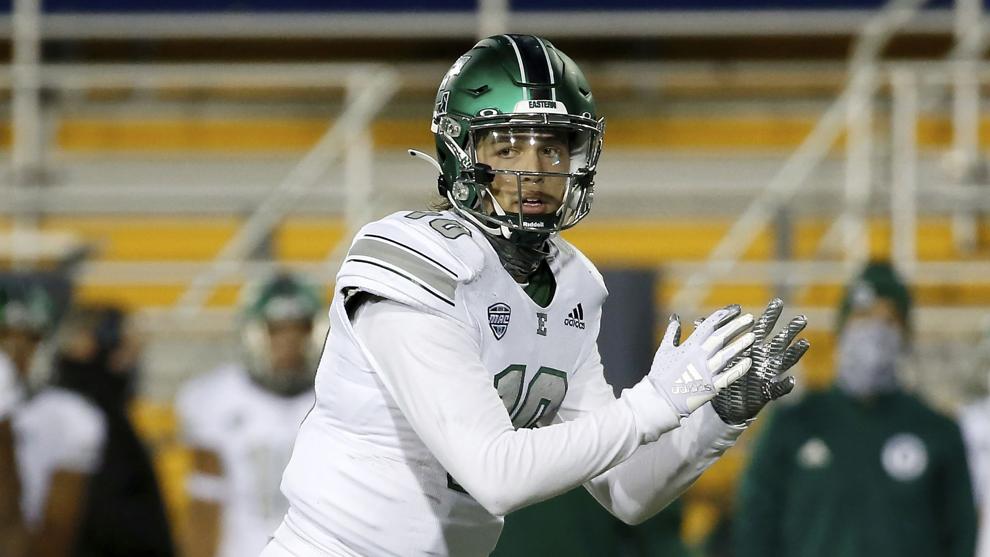 Date: 6 p.m. Sept. 11 on FS1
All-time series: UW leads 3-0
Last meeting: UW won 24-3 in 1996
Key returner: QB Preston Hutchinson averaged 277 yards per game last season.
Note: The Eagles have had two winning seasons since 2010.
WEEK 3: vs. Notre Dame (Soldier Field, Chicago)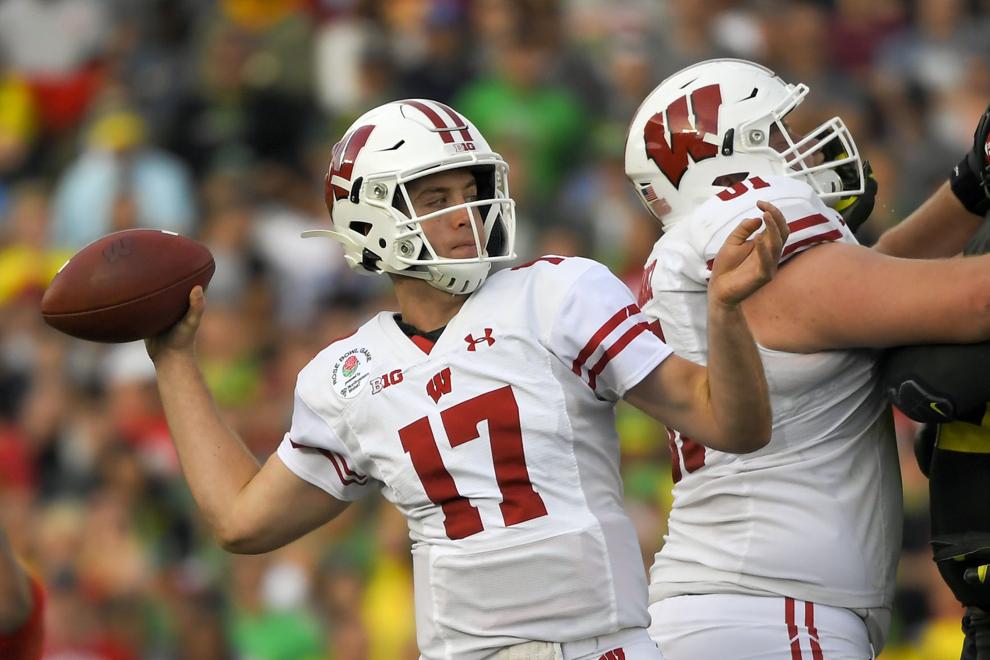 Date: 11 a.m. Sept. 26 on FOX
All-time series: UW trails 6-8-2
Last meeting: UW lost 31-7 in 1964
Key returner: Safety Kyle Hamilton, who led the Irish in tackles, had six pass breakups last season.
Note: Former Badgers QB Jack Coan will be in the running to be the starting QB for the Irish after transferring this winter.
WEEK 4: vs. Michigan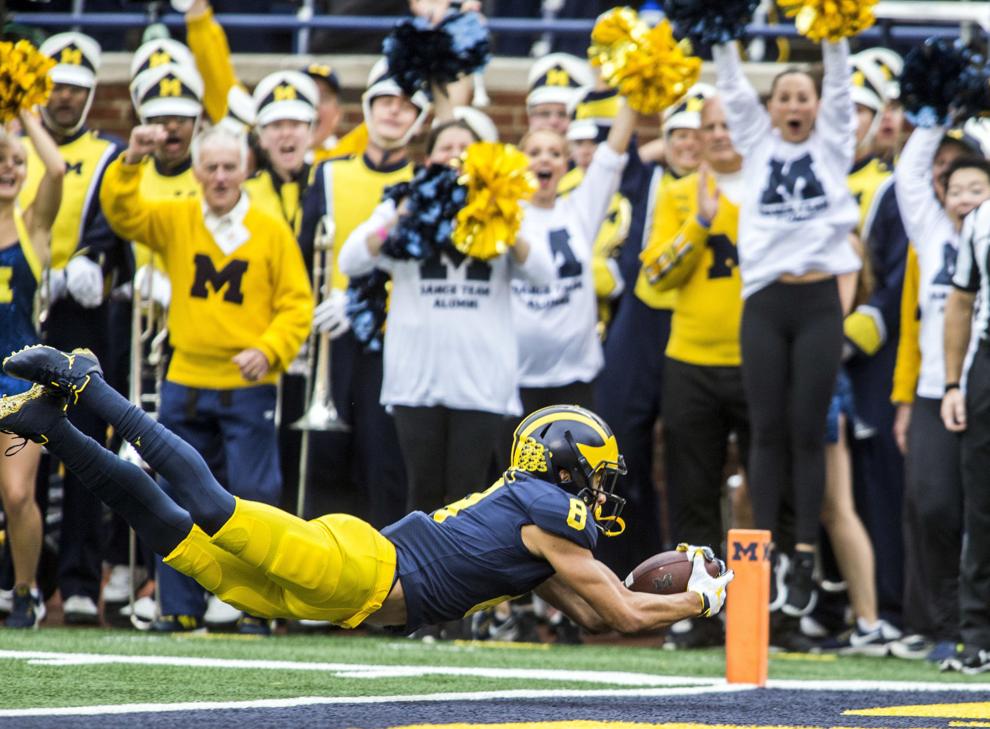 All-time series: UW trails 17-51-1
Last meeting: UW won 49-11 on Nov. 14, 2020
Key returner: WR Ronnie Bell was a bright spot on an offense that struggled with inconsistent quarterback play.
Note: Despite the Wolverines' 2-4 season, the program extended the contract of coach Jim Harbaugh and posted the second-best recruiting class in the conference.
WEEK 5: at Illinois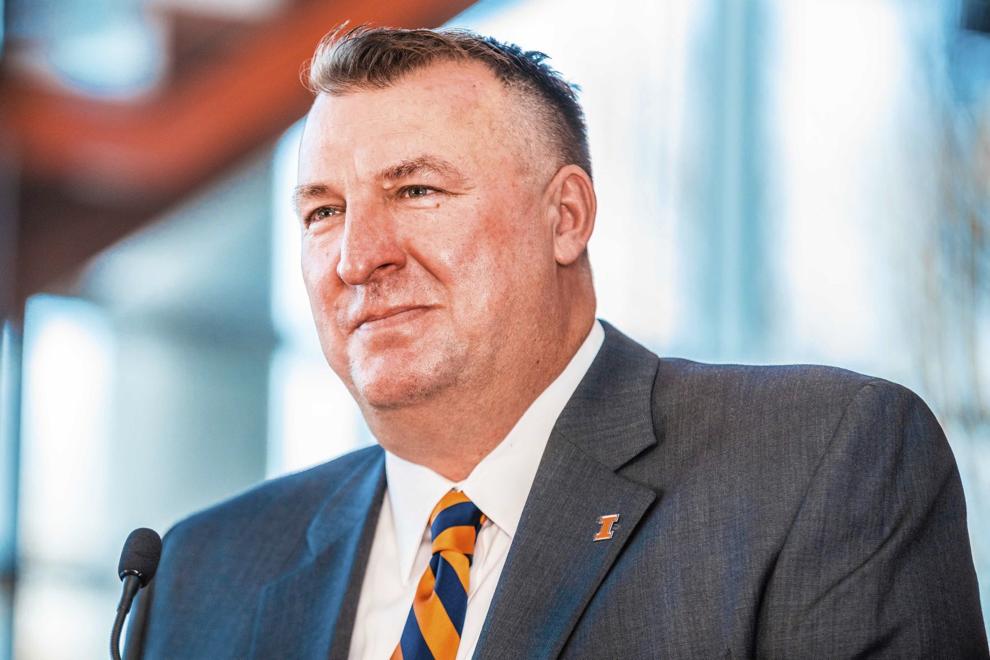 Date: 2:30 or 3 p.m. Oct. 9
All-time series: UW leads 43-37-7
Last meeting: UW won 45-7 on Oct. 23, 2020
Key returner: QB Brandon Peters, who gives the Illini some stability under center while they adjust to a new coaching staff. The Illini are looking to bounce back from a tough 2020 that included a COVID-19 diagnosis.
Note: First-year coach Bret Bielema, the former UW coach, has said he envisions a three-man front for the defense, a major shift that already has prompted the transfer of DE Owen Carney Jr.
WEEK 6: vs. Army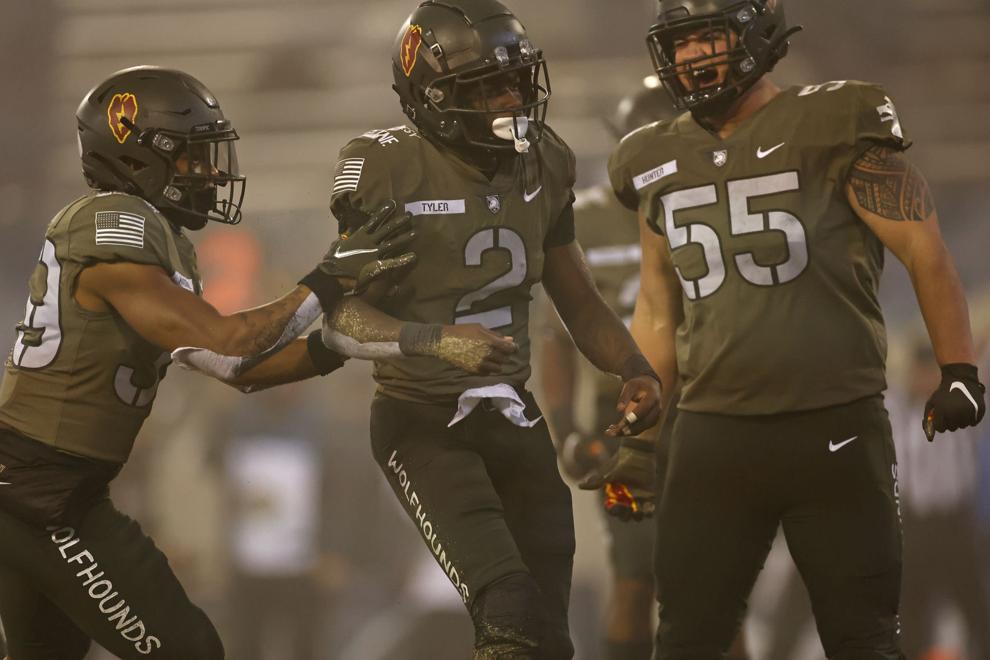 All-time series: First meeting
Key returner: QB Tyhier Tyler (above) led the Black Knights in rushing (578 yards) despite only playing in seven of their 12 games.
Note: This could be a difficult test for the Badgers, preparing for a triple-option attack in the middle of the conference season.
WEEK 7: at Purdue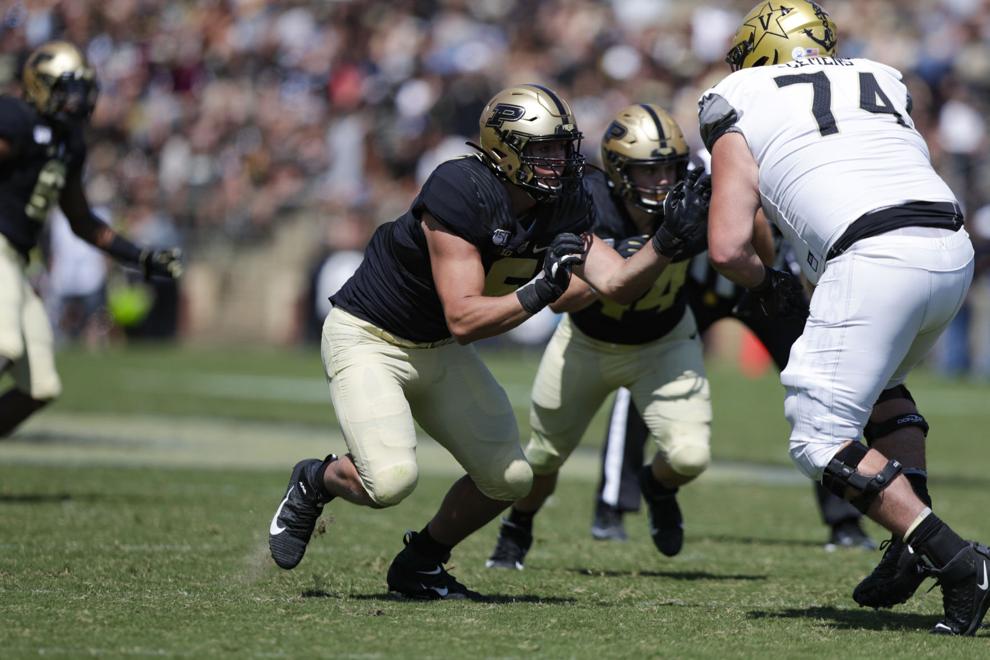 All-time series: UW leads 50-29-8
Last meeting: UW won 45-24 in 2019
Key returner: DE George Karlaftis (above), who was sidelined by injuries last season, is a potential game-wrecker off the edge. He helped land his younger brother Yanni Karlaftis, a four-star OLB who is the highest-ranked player in Purdue's class and was considering UW.
Note: Last season's game was canceled due to UW's COVID-19 outbreak, but the Badgers haven't lost to Purdue since 2003.
WEEK 8: vs. Iowa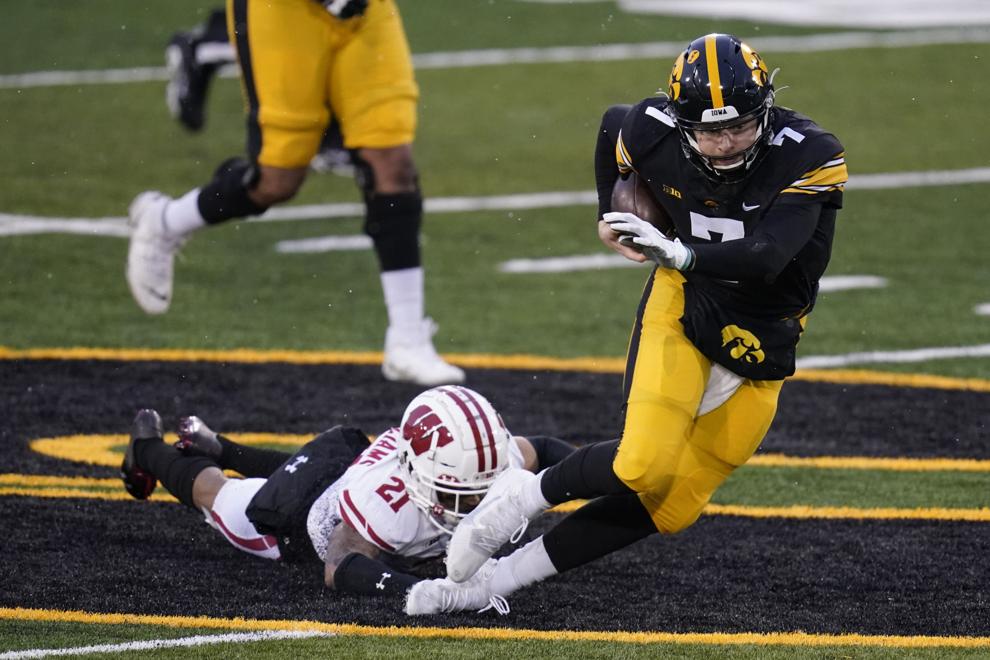 All-time series: UW leads 48-44-2
Last meeting: UW lost 28-7 on Dec. 12, 2020
Key returner: QB Spencer Petras made strides in first year as a starter, but with defense losing studs up front and the offense losing playmaker Ihmir Smith-Marsette, Petras will be asked to do more.
Note: Iowa's win over the Badgers at Kinnick Stadium was just their second in the rivalry since 2010.
Week 9: at Rutgers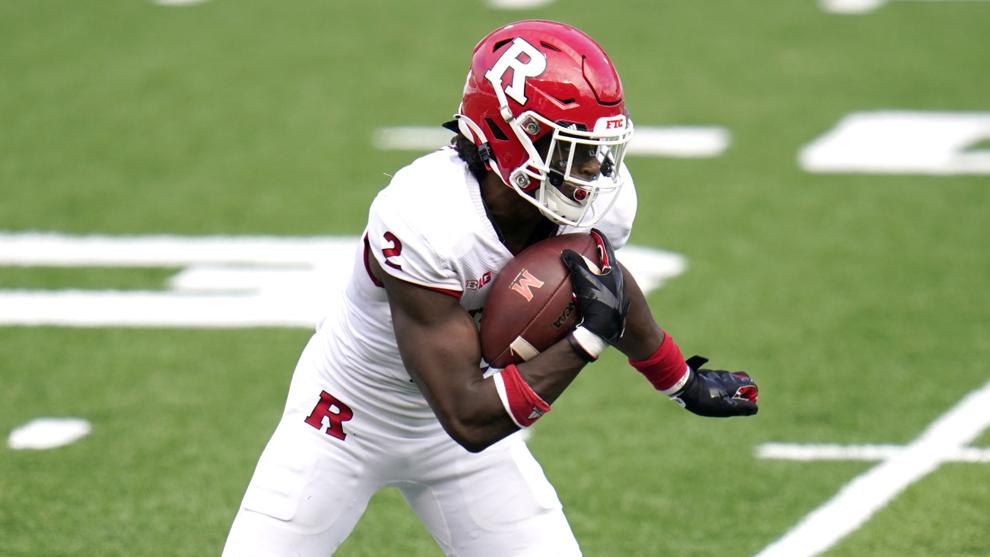 All-time series: UW leads 3-0
Last meeting: UW won 31-17 in 2018
Key returner: WR/KR Aron Cruickshank (above) — who transferred from UW last season — provided a number of big plays in the return game en route to winning the league's returner of the year award and was the team's second-leading receiver.
Note: UW has only surrendered 27 points in three matchups against the Scarlet Knights.
WEEK 10: vs. Northwestern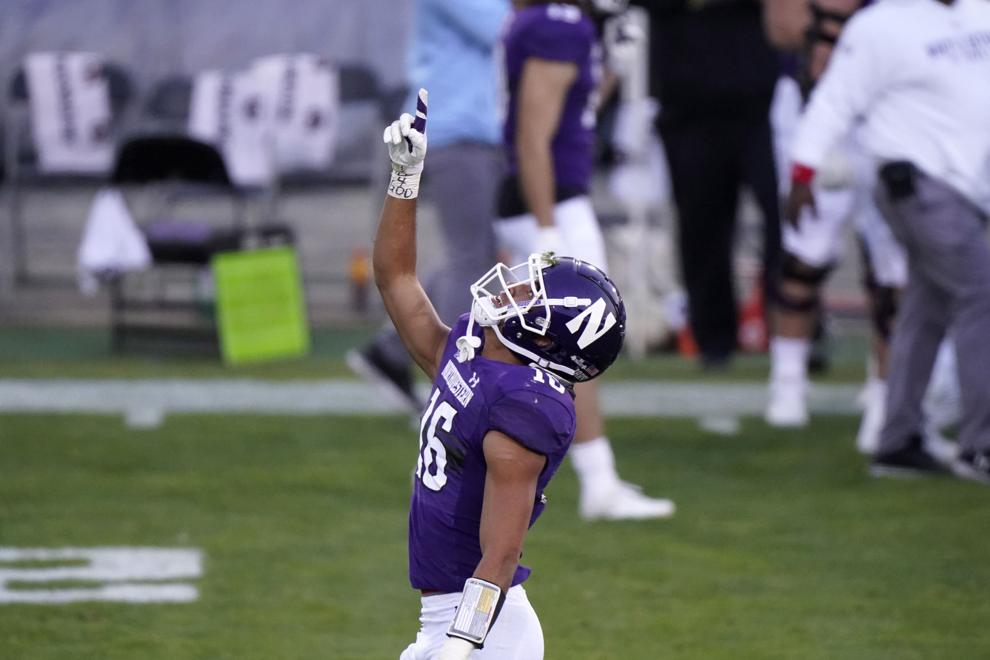 All-time series: UW leads 60-37-5
Last meeting: UW lost 17-7 on Nov. 21, 2020
Key returner: Safety Brandon Joseph (above) earned All-American honors as a freshman after tallying six interceptions, eight pass breakups and 56 total tackles.
Note: Longtime defensive coordinator Mike Hankwitz — a former assistant coach at UW — retired after last season.
WEEK 11: vs. Nebraska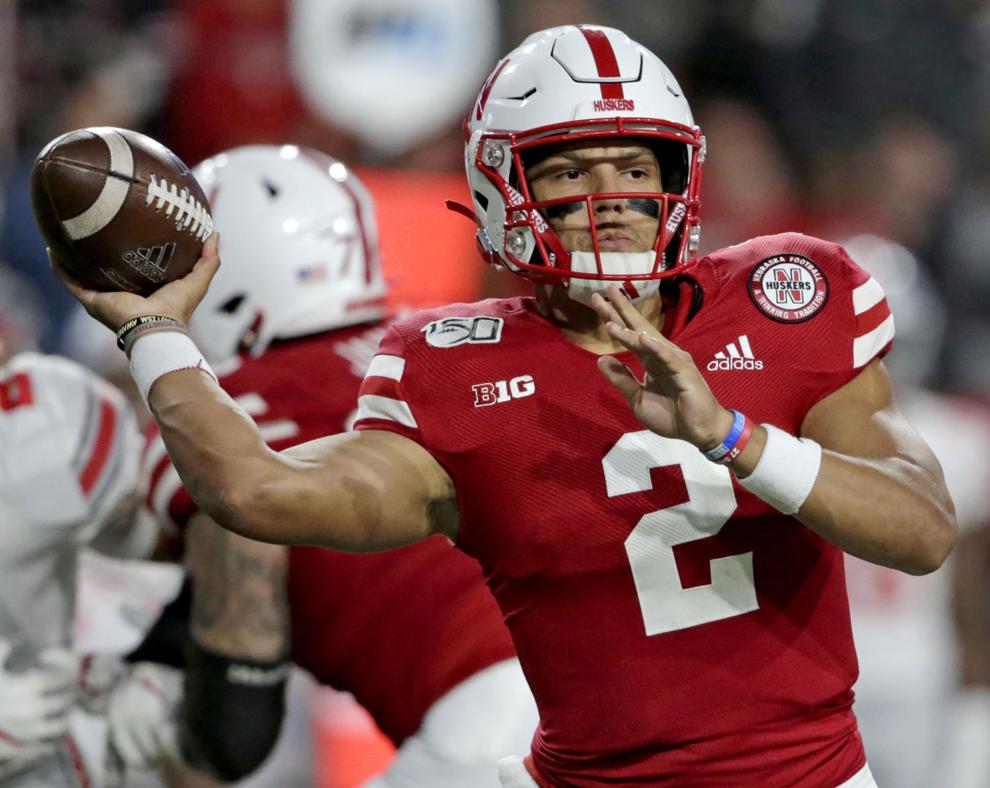 All-time series: UW leads 10-4
Last meeting: UW won 37-21 in 2019
Key returner: QB Adrian Martinez (above), who battled for his position with Luke McCaffrey last season, comes into the season as the presumed starter after McCaffrey announced he was transferring.
Note: UW has an 18-point average margin of victory over Nebraska in its seven-game win streak over the Huskers.
WEEK 12: at Minnesota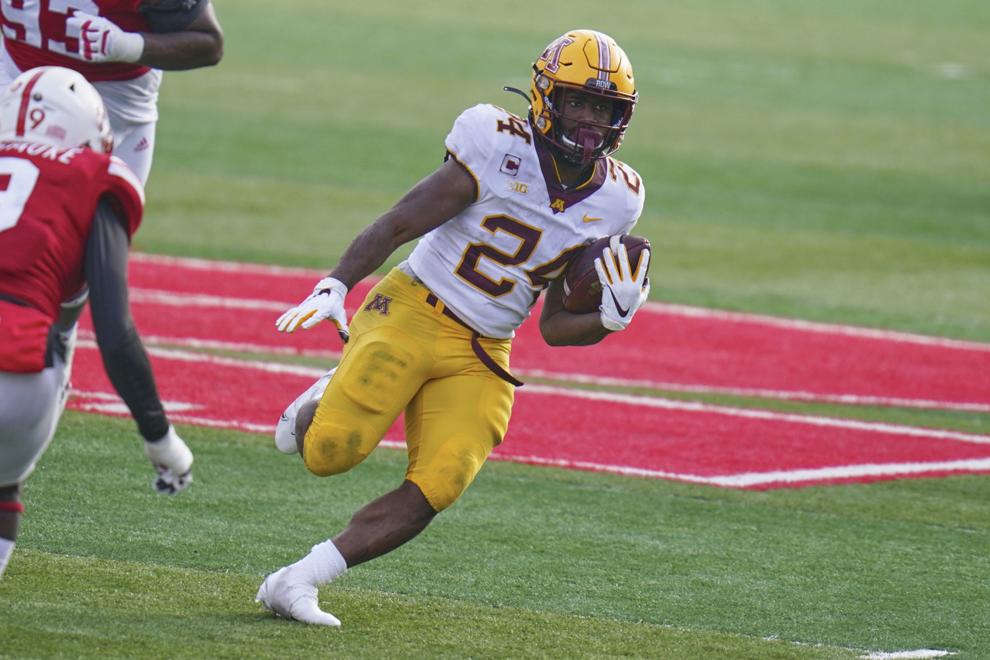 All-time series: UW leads 62-60-8
Last meeting: UW won 20-17 in OT on Dec. 19, 2020
Key returner: RB Mo Ibrahim (above), winner of the Big Ten's running back of the year award last season, scored 15 touchdowns and set multiple program records last season.
Note: The Gophers have attacked the transfer market hard, landing seven transfer players this winter.