Ask University of Wisconsin cornerback Sojourn Shelton about the changes made by new defensive coordinator Justin Wilcox and what you get is a trip to Domino's.
"I've compared it to making a pizza," Shelton said. "The foundation and how you make it is the same; now it's just the preference of toppings. The foundation of our defense isn't going to change. It's just a matter of coach (Dave) Aranda liked pepperoni and mushrooms, coach Wilcox likes sausage and what not.
"It's really not a big change."
As UW's coordinator for the past three seasons, Aranda built one of the nation's best and most consistent defenses. But when he left for LSU after the season, UW coach Paul Chryst hired Wilcox and charged him with keeping the football rolling on defense.
One of the mysteries entering this season is what changes Wilcox will make in the defense Aranda created. The fact UW will open its season Saturday against fifth-ranked LSU — and Aranda — at Lambeau Field is interesting but ultimately incidental.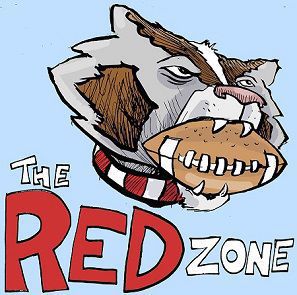 It's Wilcox's defense now. He's the one choosing the toppings.
After going through spring practice and fall camp with Wilcox, the players are confident not much is going to change from a defense that averaged a top-five finish nationally in points allowed, yards allowed, passing yards allowed and rushing yards allowed in its three seasons under Aranda.
There will be new wrinkles in the unit that led the nation by allowing only 13.7 points per game, but that's about all.
"You're going to see kind of the same scheme, a lot of the same looks and a lot of the same coverages," inside linebacker Jack Cichy said. "But we'll switch up some things. I think you'll see a difference in pressures. I think we might be a little more aggressive on the line of scrimmage, just trying to stop the run. I think that's a big focus for us."
Wilcox isn't a mad scientist-type like Aranda, but he's been a defensive coordinator for 10 seasons at high-profile programs — Boise State, Tennessee, Washington and USC. He had some measure of success at every stop, though he became a pariah to the fans during USC's disjointed 2015 season and was fired by just-anointed coach Clay Helton the day after Stanford carved up the Trojans defense in the Pac-12 Conference title game.
In addition to Wilcox being well-versed in the 3-4 scheme that fits UW's personnel, Chryst was sold on one other thing: Wilcox's adaptability.
One of Chryst's fundamental coaching philosophies is to build schemes around the strengths of the players. At his introductory news conference last winter, Wilcox said his approach is to maximize the abilities of his players. As UW's defense has developed in the months since then, he's put those words into action.
"One of the things that I've really liked and appreciated from Justin is this isn't about him," Chryst said. "I think it'll take on the identity of the players."
Which means that any major changes in UW's defense will occur because All-American outside linebacker Joe Schobert and three-fourths of the secondary graduated, not because of some preconceived approach Wilcox brought with him.
According to Chryst, the personnel losses meant change was inevitable even if Aranda had stayed.
"I think our defensive staff has done a great job making the kids feel like it's building blocks off what we've been doing," Chryst said. "I'd say it's definitely not a wholesale change there, and yet I thought that one of the things that was most important to Justin ... was finding out what each and every one of those kids could do and how do you play to their strength? I think it will continue to evolve a little bit."
Of course, that doesn't mean Wilcox hasn't developed his own philosophy over the years. He's not afraid to force the issue and his defenses generally have been good at creating turnovers and getting off the field on third down.
Aranda was a creative blitzer but he seldom sent waves of pass rushers after quarterbacks. He preferred to overload a side and create rush lanes with four or occasionally five attackers.
Wilcox's history suggests he is a more conventional blitzer, which means outside linebackers Vince Biegel and T.J. Watt might get turned loose on the edges even more.
One legitimate question about Wilcox is whether he demands the level of physicality that has defined UW's defense for 25 years, especially since he's never coached in the Big Ten Conference. Fortunately, we won't have to wait long for an answer.
LSU's huge line and 230-pound tailback Leonard Fournette will provide the ultimate test Saturday.
"It's just really picked up off where we were last year," Biegel said. "Coach Wilcox is a great guy, a great person. He's a guy we get along great with, but at the end of the day, he's business.
"The expectations don't change from last year. The standard doesn't change. There are a few new faces on our defense and we're going to keep rolling from where we were last year."
One of the new faces belongs to Wilcox, whose approach so far is exactly what UW needed.
2016 Wisconsin Badgers football season stat countdown
We're counting down the days until the University of Wisconsin kicks off its 2016 season at Lambeau Field against LSU on Sept. 3.
Every day we'll unveil a new statistic related to UW football that corresponds with the number of days left until the season starts.