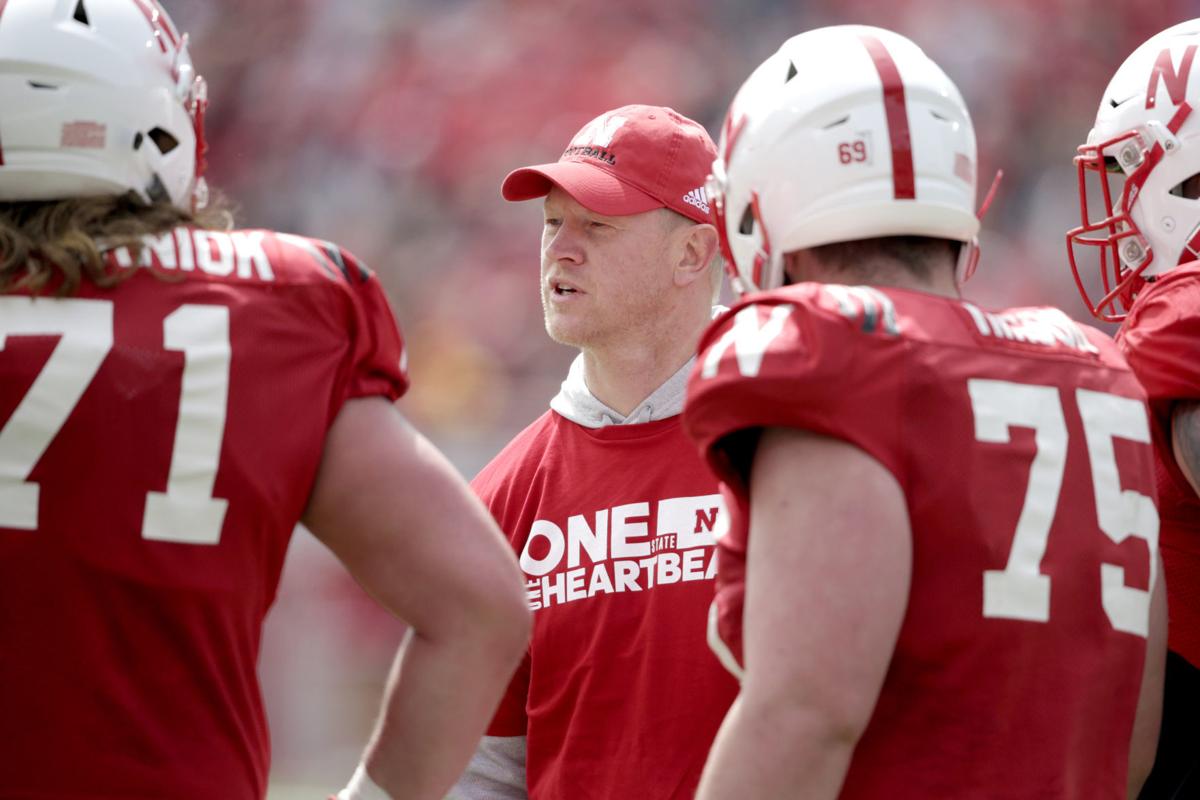 CHICAGO — Football season is right around the corner, which means talk has turned to realignment in the Big Ten Conference.
The perceived disparity between the East and West divisions has been a topic of discussion since 2014, when the Big Ten dumped its indecipherable Leaders and Legends divisions and replaced them with more geographically correct groupings.
But with four of the Big Ten's traditional power programs concentrated in the East since 2014, control of the West has been left largely to the University of Wisconsin. The Badgers' dominance began to erode last season, when Northwestern cruised to the division title, and seems to be a thing of the past going into this season, when every team except Illinois is a contender.
"It's a wide-open West," Minnesota coach P.J. Fleck said at the Big Ten's annual media days. "One thing I've learned in this conference is there's zero easy games here."
Don't misunderstand this, the East has dominated the Big Ten and nothing demonstrates that more than its five consecutive victories in the conference championship game. But the West is making a comeback, which makes any talk of realignment premature.
Big Ten commissioner Jim Delany fueled the realignment fire in December when he said eliminating divisions might help conference teams reach the College Football Playoff. Fleck added to the discussion Thursday when he said the coaches discussed realignment in the spring. However, UW athletic director Barry Alvarez said Friday he and his colleagues haven't discussed the topic.
They might never have a reason to discuss it because the West, while it will never match the recruiting power of East heavyweights Ohio State, Michigan and Penn State, has stepped up its game the last two years. And not just because Ohio State's only two Big Ten losses the last two years have been to Iowa by 31 points and Purdue by 29. There's more to it than that.
UW and Iowa have strong, stable programs that haven't changed much in the last decade and Northwestern is getting close to that level. The Badgers won three of the last five West titles and the Hawkeyes and Wildcats won one each.
But it's the stirring in the bottom half of the division that has put it on an upward trajectory. Recent coaching hires at Nebraska (Scott Frost), Purdue (Jeff Brohm) and Minnesota (Fleck) have elevated those programs and made the division one of the most interesting in college football.
"With all due respect, I think the West has gotten a lot better," Fleck said. "You look at the coaches who have been hired. I mean, Scott Frost at Nebraska and seeing what they're doing in recruiting right now and the elevation of that program instantly, you can just feel that coming. And you look at what Jeff Brohm has done at Purdue and elevating that program on a national stage and the things they were able to do last year. Most all the Big Ten West teams have been able to elevate. We feel like we're a part of that, as well."
How much did UW dominate the division? From 2014 to 2017, it went 29-5 in the Big Ten and 21-3 against division opponents. The only other teams with winning conference and division records during that time were Iowa (22-12, 16-8) and Northwestern (21-13, 15-9).
Last year, Northwestern went 8-1 in Big Ten play and 6-0 in the division, but the rest of the West was up for grabs. UW, Iowa and Purdue were 5-4 in the Big Ten and Nebraska and Minnesota were 3-6. What made the standings misleading, however, was that Nebraska and Minnesota were red-hot down the stretch. Both won four of their final six games under first-year coaches and both return plenty of firepower this season.
That parity was reflected in the annual preseason poll conducted this week by cleveland.com. Despite coming off back-to-back 4-8 seaons, Nebraska was picked to finish first, followed by Iowa, UW, Northwestern, Purdue, Minnesota and, well off the pace, Illinois. Among the top six, only Purdue failed to receive a first-place vote.
"I think teams are getting better," UW coach Paul Chryst said. "I've always felt that one of the great things about coaching and playing in the Big Ten was ... it's a competitive league. I've always felt the beauty of being at Wisconsin was every week you had a chance to win and every week you had a chance to lose. I don't think it changes your approach, but, let's face it, there's good coaches and probably more important there's good players at a lot of places. Teams have had runs and Wisconsin has been on one of those, but it's competitive and you've got to show up every week."
As for realignment talk, one thing that would silence it permanently would be for Nebraska to get back to being the national power the Big Ten thought it was getting when it expanded in 2011. In what could be a blessing or a curse for the division, Frost, a former Cornhuskers quarterback who staged a dramatic three-year turnaround as the coach at Central Florida, seems capable of getting that done.
"If I'm being honest, I think the West hasn't been as good as it should be because I don't think Nebraska has been as good as it should be," Frost said. "We can do a lot through the work we're doing to try to get our program where it belongs to help the West be competitive and just as dominant as any other league in the country."
That might be too much to ask for, but everything is cyclical in college sports and the Big Ten West is getting more competitive and entertaining every year.
Be the first to know
Get local news delivered to your inbox!