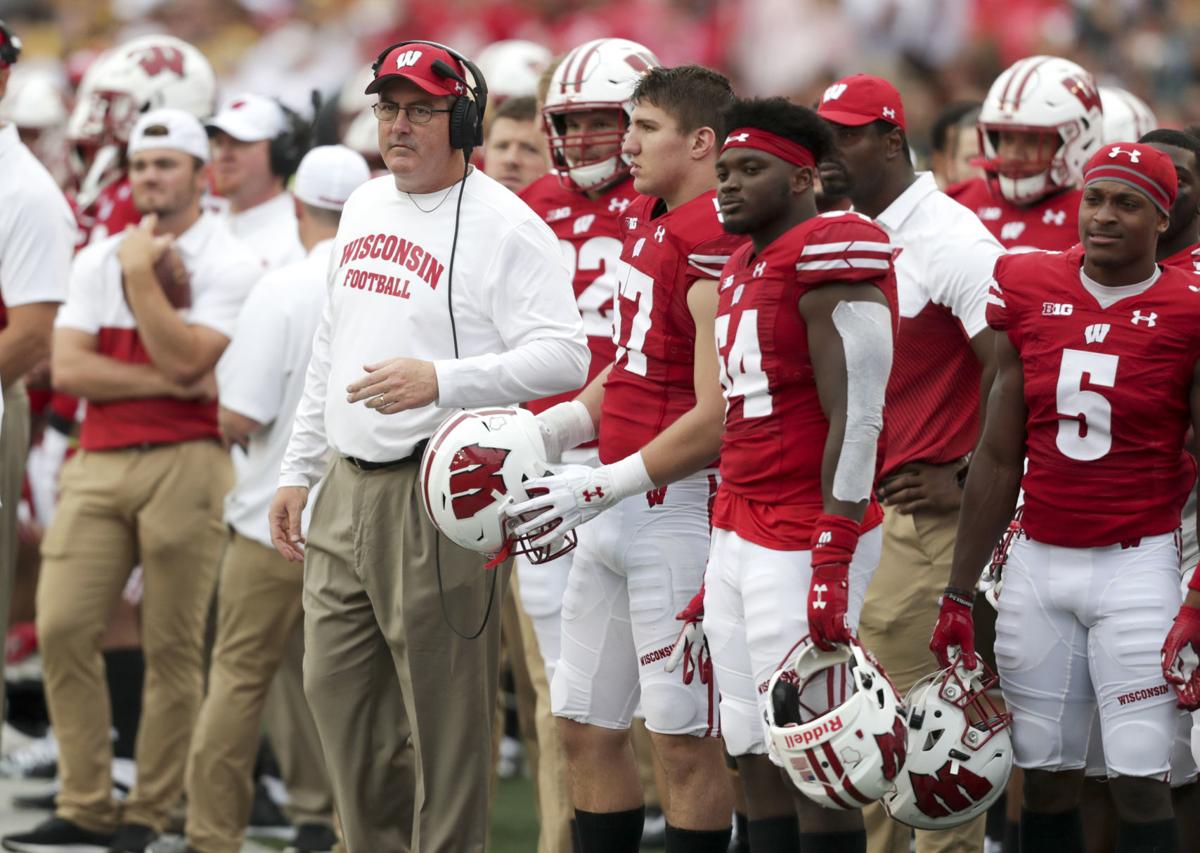 COLUMBUS, Ohio — One benefit of having former players on the staff is their wealth of institutional knowledge.
No matter what happens to the team, good or bad, there is someone already in the room who has been there, done that.
When the University of Wisconsin suffered the upset of the year in college football at Illinois last Saturday, coach Paul Chryst, a former UW player himself, didn't have to look far for examples of how to rebound from a stunning loss or someone to articulate those examples to the players.
As 13th-ranked UW prepared for its suddenly devalued showdown with third-ranked Ohio State on Saturday at Ohio Stadium, Chryst turned to the experiences of offensive coordinator Joe Rudolph and strength and conditioning coach Ross Kolodziej to fill in the players on how past UW teams showed admirable resiliency in the face of crushing defeats.
Rudolph was a guard on the 1993 UW team that was 6-0, ranked 15th and selling tickets on its growing bandwagon when it went to Minnesota and lost 28-21 to a sub-.500 Gophers team. Undeterred, those Badgers beat 24th-ranked Michigan and tied third-ranked Ohio State the next two weeks, going 4-0-1 the rest of the way to win the school's first Big Ten Conference title since 1962 and its first Rose Bowl ever before ending up sixth in the final poll.
Kolodziej was a defensive end on the 1999 UW team that was 2-0 and ranked eighth when it dropped an unthinkable 17-12 decision before 27,721 fans at Cincinnati. After losing a hard-fought 21-16 game to fourth-ranked Michigan the following week, the unranked Badgers fell behind 17-0 at 12th-ranked Ohio State the next week only to see freshman quarterback Brooks Bollinger rally them to a 42-17 victory. UW won its next seven games as well, including its second consecutive Rose Bowl, and ended up fourth in the final poll.
With their hopes of playing for a national championship either ended or on life support following their inexplicable loss to the lowly Illini, the Badgers will need all the resiliency they can muster against the rampaging Buckeyes. And that's just half the battle against what has been college football's most impressive team this fall.
Rudolph brought up both the 1993 and 1999 teams when he spoke to the Badgers early in the week.
You have free articles remaining.
"He wanted to tie in all those (teams)," Chryst said. "It doesn't mean, 'OK, this is what's going to happen.' But a lot of things can happen. And that's what's awesome about it. The season is a journey and they get to play that out. We take advantage of each opportunity. You want them all to go your way, and yet it's no different when you're playing the game. We talk about a lot with the players that a lot of games we play, there's right between 12, 13 drives and, what you do with those? You'd love for every game to be perfect — it seldom is, it never is — and the season's not much different. I think when you're talking to a team, you just try to find things that resonate and try to make the history be real. ... I thought it was a good message 'Rudy' had."
Of course, the landscape has changed in college football. For programs such as UW that contend for the Big Ten title every year, the Rose Bowl is no longer the ultimate goal. Getting to the College Football Playoff is.
Even if the Badgers (6-1) manage to beat the Buckeyes (7-0) in the intimidating Horseshoe and go on to finish the season with one loss — both gigantic ifs — their odds of reaching the CFP would be long. The CFP selection committee dislikes bad losses and what happened at Illinois was the worst kind of loss, so even a 12-1 UW team likely would need some outside help.
Some would have you believe that UW's season is over because their playoff chances are so slim. The CFP (and the BCS before that) have conditioned fans to think that anything short of a national championship is a failure, so why bother?
Although bouncing back from the Illinois loss against a team as dominant as Ohio State will be UW's most difficult assignment of the season, the game is very meaningful — for college football, for Ohio State and for UW, which can still do great things this season. And rest assured the Badgers don't think their season is over, especially after they saw their much-hyped 2018 season go sideways after an unexpected loss to BYU.
"I think you're always trying to give kids perspective," defensive coordinator Jim Leonhard said. "Last year the first loss, I think, got us. I think it stuck with us for a long time. I think these kids, hopefully, have learned from what happened in the past and (1993 and 1999) were just more examples. (When) great teams that have had a lot of success all of a sudden suffer a setback that wasn't really anticipated, it's all in their response. That's all you can control, is how you respond from this point out. This is not what we expected and what happened last week is not on anybody, but we allowed it to happen. We've got to own that. The only way that you can have success is by moving on and learning from it."
UW's loss to Illinois was a fluke decided by a few big plays, though the blame for that falls on the Badgers. The guess is they'll come with their best effort today. The question is whether that'll be good enough to beat the Buckeyes.
---
Get to know the Wisconsin Badgers' 2020 football recruiting class
JACK NELSON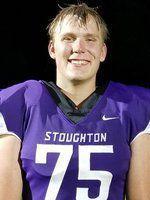 Jack Nelson, a Stoughton native, became the first member of UW's 2020 class back in October of 2017, during his sophomore season.
The 6-foot-7, 260-pound offensive lineman was receiving interest from Iowa at the time of his commitment and now ranks as a four-star prospect by 247sports and a three-star by Rivals.
Nelson's father, Todd Nelson, played offensive line for the Badgers in the late 80s.
TREY WEDIG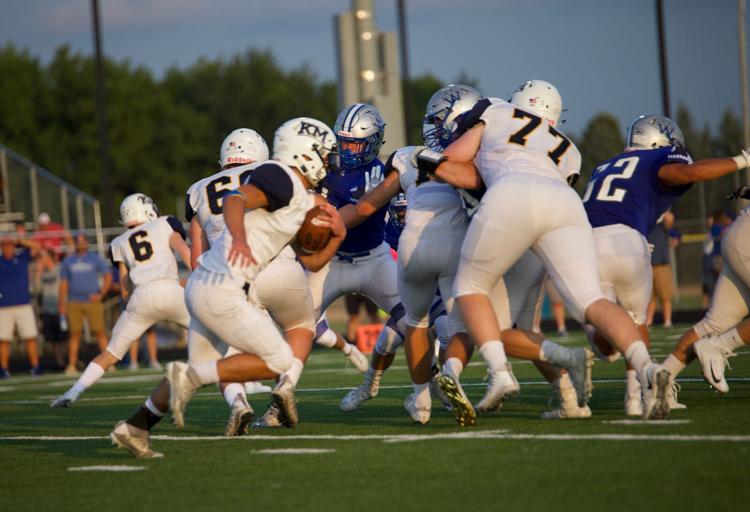 Trey Wedig committed shortly after UW's victory over New Mexico in Week 2 of the 2018 season, starting the class off with a second highly rated offensive line prospect.
The 6-foot-7, 300-pound Kettle Moraine High product currently owns a consensus four-star rating and also held reported offers from Michigan, Notre Dame, USC, Nebraska and other Power Five programs.
DYLAN BARRETT
Dylan Barrett, a 6-foot-5, 285-pound offensive lineman from St. Charles East High in Illinois, rates as a three-star prospect by 247sports and Rivals.
Before committing off of a visit in October of 2018, Barrett also held reported offers from Iowa, Northwestern, Illinois, Purdue, West Virginia, Missouri and others.
BEN BARTEN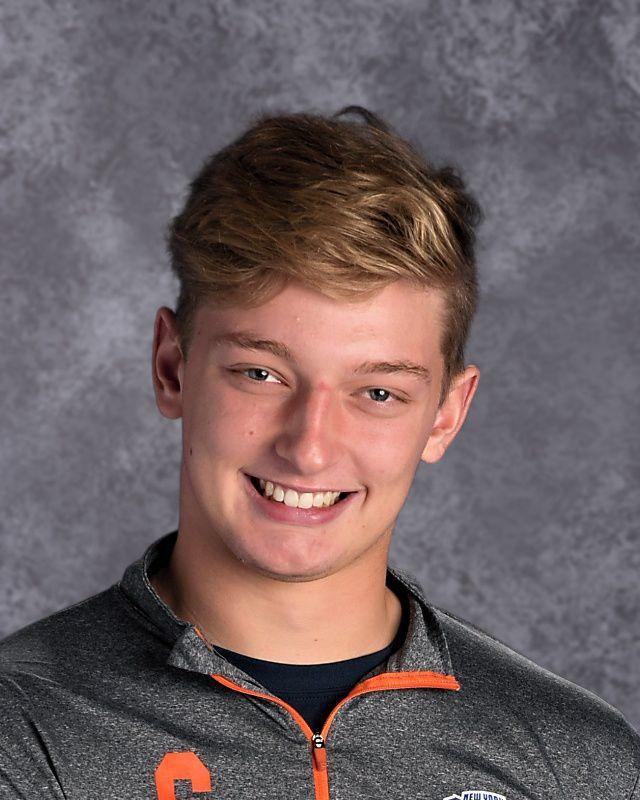 Ben Barten became the fourth offensive lineman and fourth total commitment to join UW's 2020 class when he pledged in October of 2018.
The 6-foot-7, 250-pound Stratford High athlete, who's listed as a three-star prospect by Rivals and 247sports, could also potentially play defensive line for the Badgers. He also held reported offers from Iowa and South Dakota State.
CHIMERE DIKE
Chimere Dike, a wide receiver from Waukesha North High, added to an early run of in-state talent in UW's 2020 class when he committed in January.
The 6-foot, 175-pound Dike, who also held an offer from Iowa State, rates as a three-star prospect by Rivals and 247sports.
COLE DAKOVICH
Less than 24 hours after Dike's commitment, Catholic Memorial's Cole Dakovich did the same. Both were offered by UW during a visit to Madison less than a week before joining the class.
Dakovich, a 6-foot-5, 220-pound outside linebacker, didn't begin playing high school football until his junior year, and the Badgers were the first program to extend a scholarship offer. He rates as a three-star prospect by 247sports and Rivals.
TANOR BORTOLINI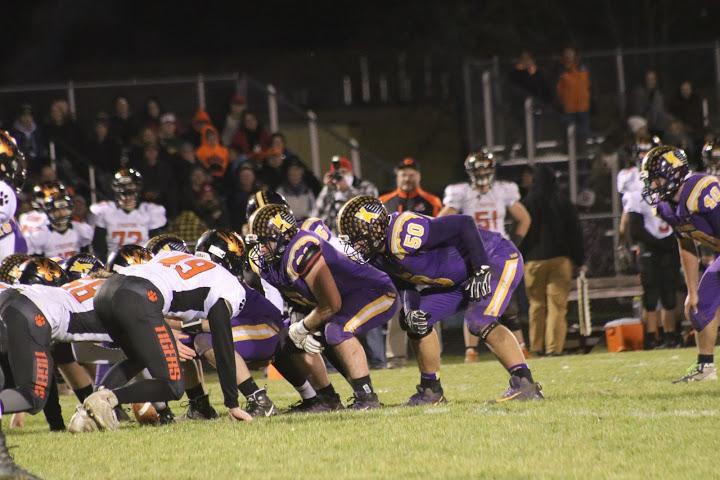 Bortolini became the Badgers' first commitment in more than four months when he pledged to UW on May 28.
The Kewaunee High native ranks as a three-star prospect by 247sports and ESPN and a two-star recruit by Rivals.
The 6-foot-4, 270-pound offensive lineman reportedly also held offers from Miami, Iowa and Syracuse.
CADE MCDONALD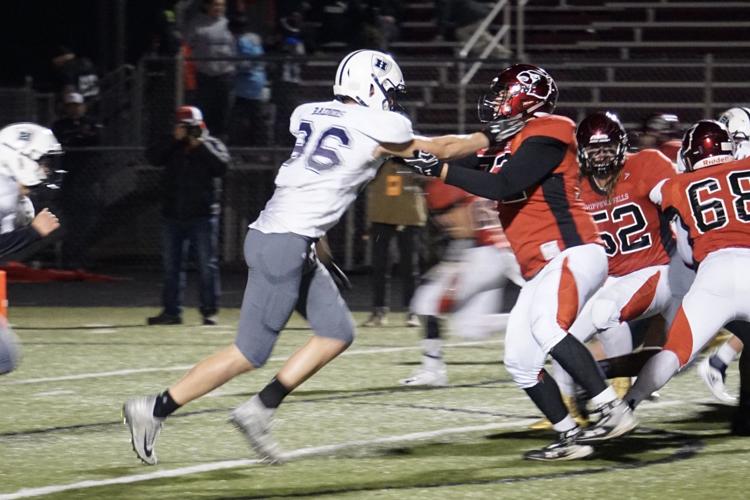 McDonald, from Hudson High, rates as a two-star prospect by 247sports and made a quick commitment in June after UW became his first FBS offer.
The 6-foot-7, 240-pound defensive end put together a strong performance at a summer recruiting camp in Madison to earn his spot in this 2020 class.
NICK HERBIG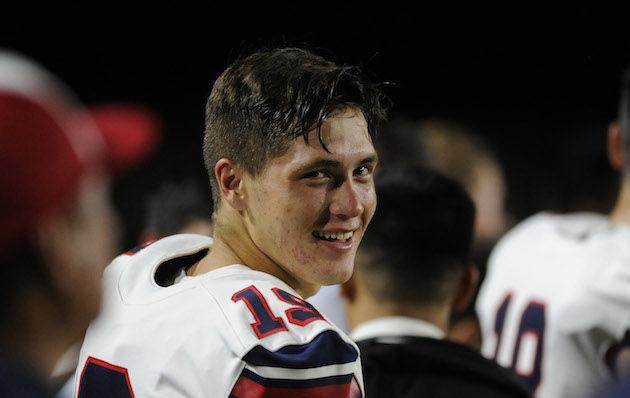 Herbig ranks in the top 300 nationally by every major recruiting site and stands as the No. 16 outside linebacker according to 247sports' composite.
Heading to Madison from St. Louis High in Honolulu, Hawaii, the 6-foot-2, 215-pound Herbig chose the Badgers over reported offers from Oklahoma, USC, Washington, Stanford, UCLA, Cal, Tennessee, Nebraska, Kansas State and others.
Herbig's older brother, Nate, signed as an undrafted free agent with the Philadelphia Eagles this year after a productive career as a guard at Stanford.
JORDAN TURNER
Turner, UW's first 2020 commitment from Michigan, rates as a three-star prospect by 247sports and made his commitment two weeks after his official visit to Madison.  
The 6-foot-2, 220-pound inside linebacker from Farmington, Mich., built an impressive offer list before making his decision, as he reportedly picked the Badgers over Michigan, Louisville, Purdue, Northwestern, Michigan State, West Virginia, Washington State, Kentucky, Minnesota and other Power Five schools.
MALIK REED
Reed, from Chandler (Ariz.) High, chose the Badgers over reported offers from Nebraska, UCLA, Arizona, Colorado, Indiana, Purdue, Washington State, Oregon State and others.
The 6-foot-2, 220-pound linebacker was a consensus three-star recruit and also took official visits to Nebraska, UCLA and Arizona over the past month but opted for UW before he begins his senior year.
MAX LOFY
Lofy became the first defensive back to join UW's 2020 class, committing a month after taking an official visit to Madison in June.
The 5-foot-11, 165-pound prospect earned a three-star rating by both Rivals and 247sports. He reportedly held offers from Oklahoma State, Minnesota, Kansas State, Arizona State and others.
JAMES THOMPSON JR.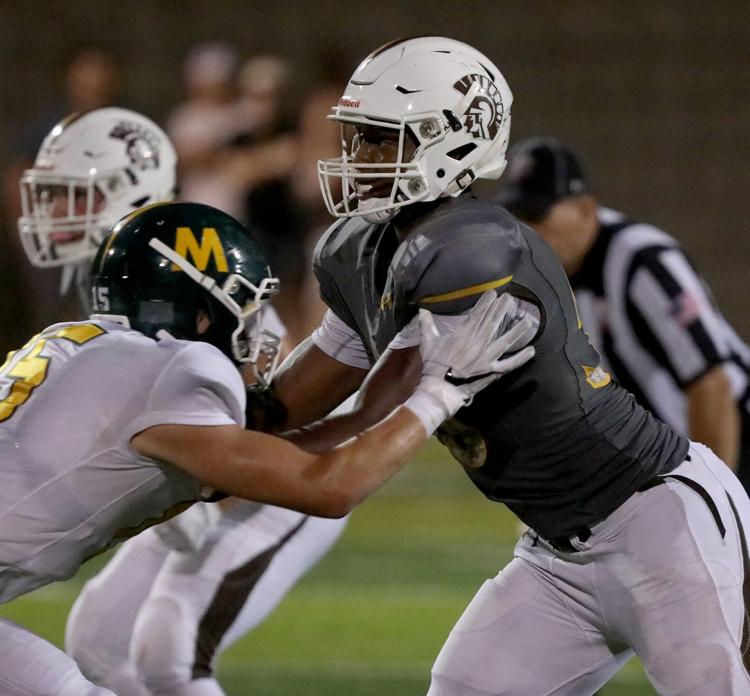 James Thompson Jr., a 6-foot-5, 255-pound defensive end from Cincinnati, Ohio, orally committed to UW after attending the home opener against Central Michigan.
The Roger Bacon High School product is a three-star recruit according to Rivals and 247sports. He also had scholarship offers from Iowa State, Akron, Ball State and Navy, among others, and was receiving interest from Big Ten programs such as Michigan State, Northwestern and Purdue.
ISAAC SMITH
Isaac Smith, a 6-foot-3, 185-pound wide receiver from Collierville, Tennessee, committed during the Badgers off week between games against Central Michigan and the Big Ten Conference opener against Michigan.
Smith, who had offers from Missouri, Army and Cornell, rates as a three-star recruit on 247sports and a two-star recruit on Rivals.
"It's awesome to have Wisconsin recruit one our kids," said Andre Lott, Smith's coach at St. George's Independent School. "Being in Tennessee, some schools from up there don't get down this way, but they did. He took his visit there and took advantage of the opportunity they gave."
PRESTON ZACHMAN
Preston Zachman, a 6-foot-2, 205-pound linebacker from Catawissa, Penn., orally committed to the Badgers after their blowout win over Michigan.
A three-star recruit on 247sports and a two-star prospect according to Rivals, Zachman is listed as an athlete by the recruiting services. He plays quarterback for his Southern Columbia Area High School team.