The fallout from the University of Wisconsin football team's 38-7 loss to Ohio State last week was even more predictable than the offense that generated it.
On cue, the knee-jerk-reaction, sky-is-falling crowd determined UW is out of its league when it plays elite teams, the Badgers' run-first offensive identity is ruining the program, coach Paul Chryst has forgotten how to call plays and offensive coordinator Joe Rudolph can't develop a line.
All because of a road loss to the best Ohio State team since Woody Hayes roamed the sideline.
To be fair, UW's shocking loss at Illinois the previous week contributed to that reaction. But while the Badgers' inability to pound the ball down the throats of the woeful Illini was concerning, that loss was a fluke, a game where everything that could go wrong did go wrong. It happens in football. Move on.
The game against Ohio State, on the other hand, was more indicative of where UW is as a team and a program. And where is that? This season, as in most seasons, UW is in a group of a dozen or so teams just behind the Alabamas, Clemsons and Ohio States of the world.
In its best years, UW can play with those teams despite not being able to recruit off the same 5-star lists. In years where UW has a significant weakness or two, it struggles to match up because those uber-talented teams have a way of exploiting weaknesses.
While extremist fans call for wholesale changes in the program, it's time for a realistic look at where UW stands entering a final four-game stretch that still could result in a berth in the Big Ten Conference Championship Game.
Does the Ohio State loss mean UW is sentenced to second-tier status forever?
First of all, this is a special Ohio State team. It's filled with Urban Meyer's elite recruits but it is playing free and easy under first-year coach Ryan Day, something it seldom did under the uptight Meyer. So to make long-term judgments on this UW team after it played this Ohio State team in The Horseshoe is a fool's errand.
Since UW beat top-ranked Ohio State in 2010, it has lost seven straight in the series. Five were decided by a touchdown or less. Of the others, one was the 59-0 slaughter in the 2014 Big Ten title game when UW coach Gary Andersen had one foot out the door and Ohio State won the national title. The second one was this year, when Ohio State's defense was ideally suited to exploit UW's biggest weakness, its offensive line play.
Those who think UW will never qualify for the College Football Playoff have short memories. In the 2017 Big Ten final, UW was 12-0 and had a chance to win at the end before falling to Ohio State 27-21. Had the Badgers completed their final drive, they likely would have been in the final four.
UW is a good team this year, maybe not as good as it looked en route to a 6-0 record but better than it looked the last two games. Just over a month ago, it routed Michigan, another team loaded with 5-star recruits.
No, there is no drop-off in the program. If anything, Chryst's recruiting is improving. Indeed, the program is right where it has been, knocking on the playoff door in its best seasons.
Has UW's one-dimensional offense become a problem?
You have free articles remaining.
Register for more free articles
Stay logged in to skip the surveys
A problem? The running game is the biggest reason UW is one of the most consistent programs in college football. The Badgers recruit and develop NFL-caliber tailbacks and offensive linemen as well or better than any other school. It would be lunacy to build the program around anything but a power running game.
Critics who say UW's offense is too one-dimensional aren't necessarily wrong. Being able to run and throw keeps defenses honest. Still, it makes no sense to throw the ball all over the yard when you have the best tailback in college football and a running game opponents fear.
What happened to Chryst's play-calling?
It's a no-brainer to look at UW's deep group of receivers and question why they're not being used more, especially since quarterback Jack Coan, a first-year starter, has displayed accuracy and mobility. If only life were that easy.
No one complained about play-calling when Chryst was the offensive coordinator and UW set school records with 41.5 points per game in 2010 and 44.1 in 2011. But look at those rosters. In 2010, UW's line was so good a non-starter, Bill Nagy, was picked in the NFL draft. It also had a senior quarterback in Scott Tolzien and a tailback stable of John Clay, Montee Ball and James White. In 2011, the offense had Russell Wilson at quarterback, Ball and White at tailback, Nick Toon and Jared Abbrederis at wide receiver and four high NFL draft picks on the line.
The point is, Chryst has shown great imagination in the past pairing a pro-style passing attack with UW's running game, but much depends on the talent and experience he has on hand. The more Chryst trusts his players to execute consistently, the more creative he becomes as a play-caller.
He dialed it back last season when he had interception-prone Alex Hornibrook at quarterback and he's doing it again this season, presumably because the retooled line has been slow to come around. There were openings in the pass game against Ohio State, but the line couldn't protect well enough to even think about throwing the ball downfield.
What happened to Rudolph as a line coach?
Nothing. He's the same coach who developed the line that was widely regarded as the nation's best the past two years and sent all three seniors to the NFL, including two who are starting as rookies. This is a transition season for the line and it hasn't yet hit its stride. It will. It always does at UW.
In conclusion, Chryst walks a fine line on offense every year as he tries to maintain UW's run-game dominance and complement it with an efficient pass game. Opponents have always loaded up on UW's run game trying to force the quarterback to beat them, but this season they're selling out to stop the run with more conviction than ever. Ohio State played a 4-4 scheme with only one safety. Illinois used its two safeties near the line of scrimmage, often at the same time.
It's perfectly legitimate for fans to ask why Chryst, given the quality of his receiving corps, hasn't been able to exploit defenses in the passing game this season. In the weeks ahead, he certainly will need to integrate the run and pass games better than he has so far. But the notion this is a program in need of major changes just doesn't fly.
---
Photos: Ohio State Buckeyes roll over Wisconsin Badgers in Big Ten showdown
Buckeyes 38, Badgers 7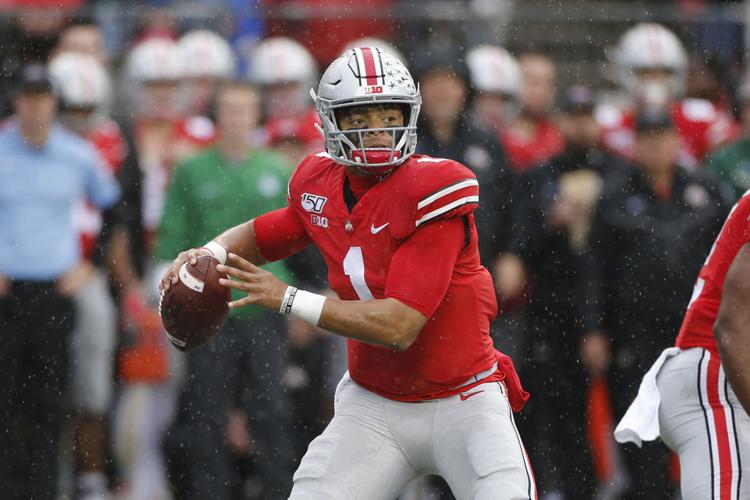 Buckeyes 38, Badgers 7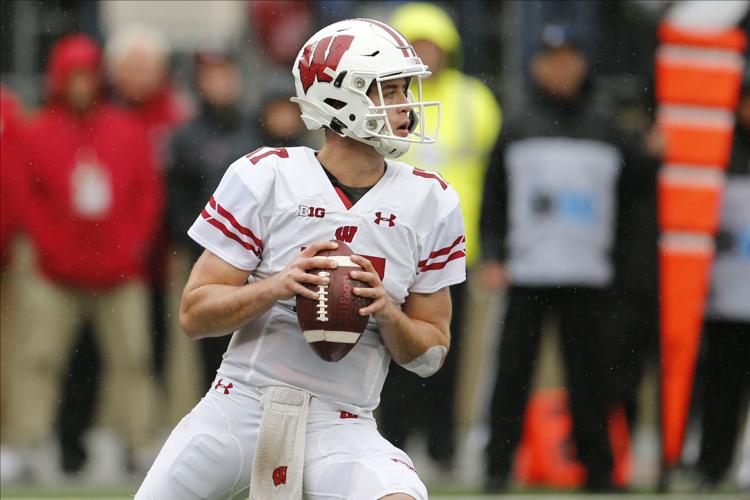 Buckeyes 38, Badgers 7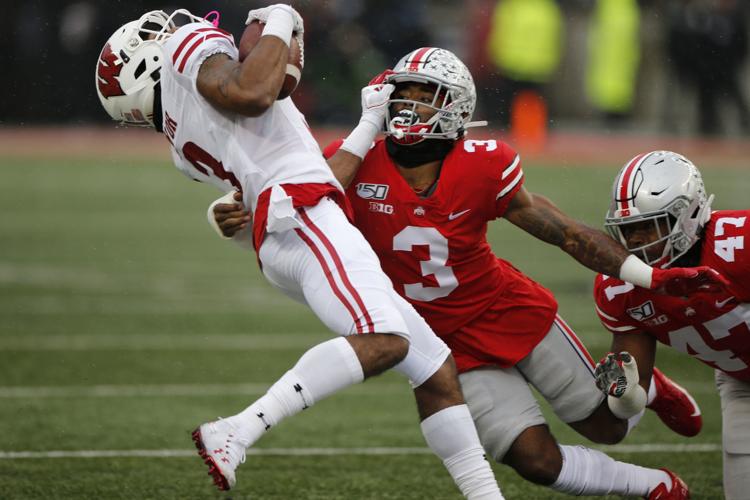 Buckeyes 38, Badgers 7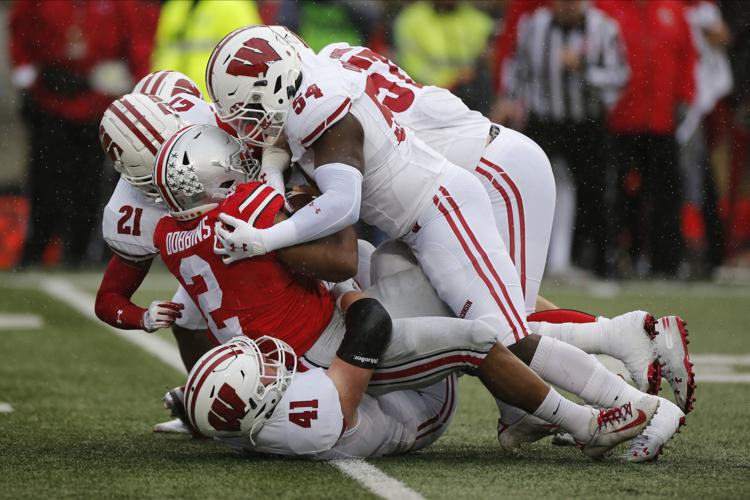 Buckeyes 38, Badgers 7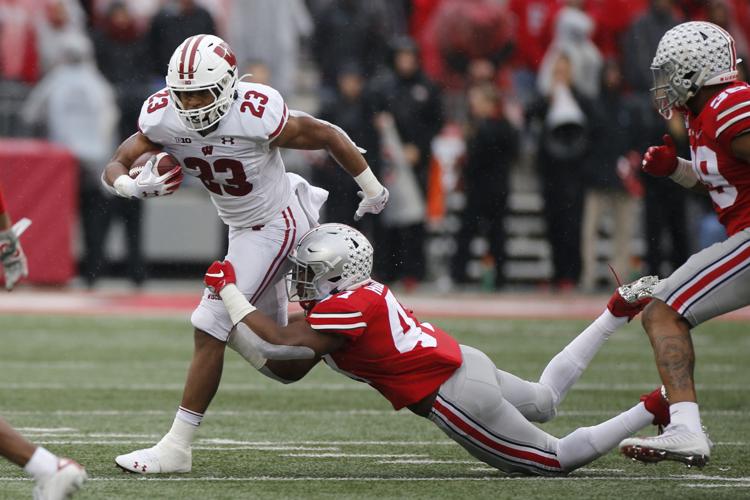 Buckeyes 38, Badgers 7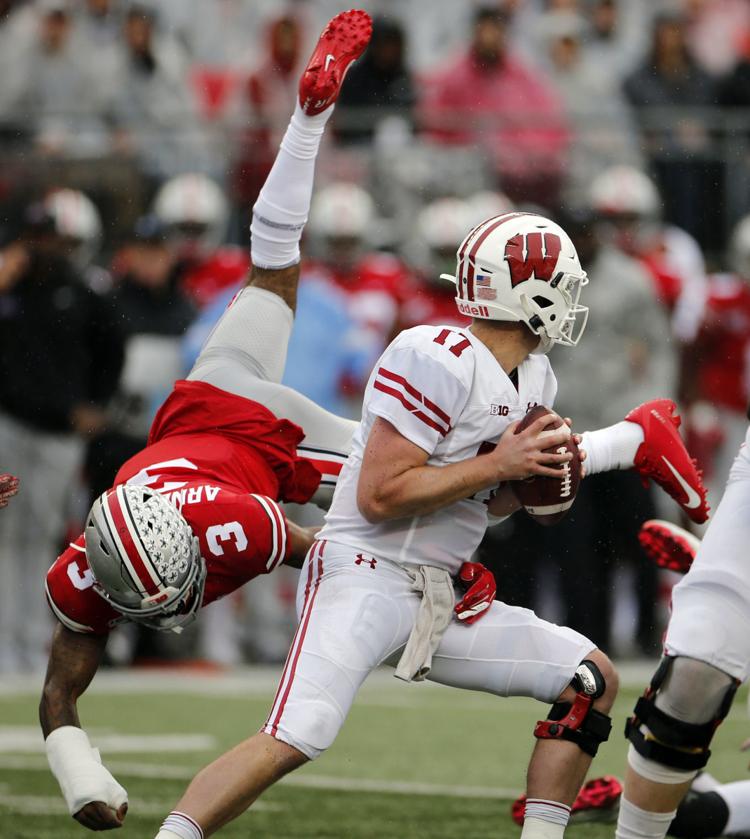 Buckeyes 38, Badgers 7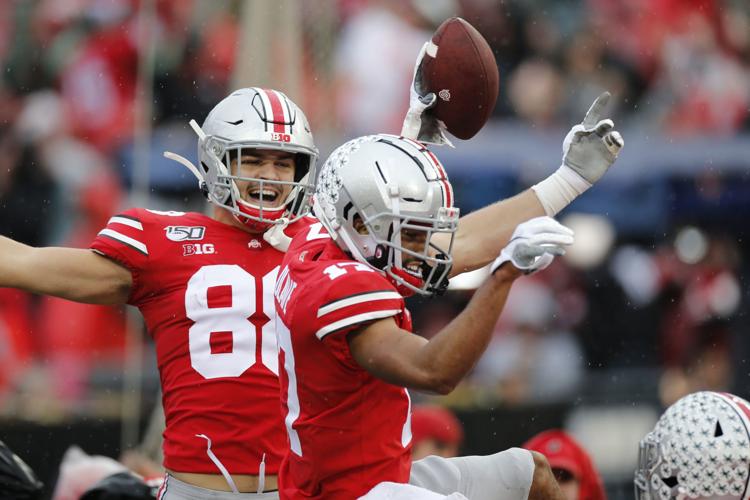 Buckeyes 38, Badgers 7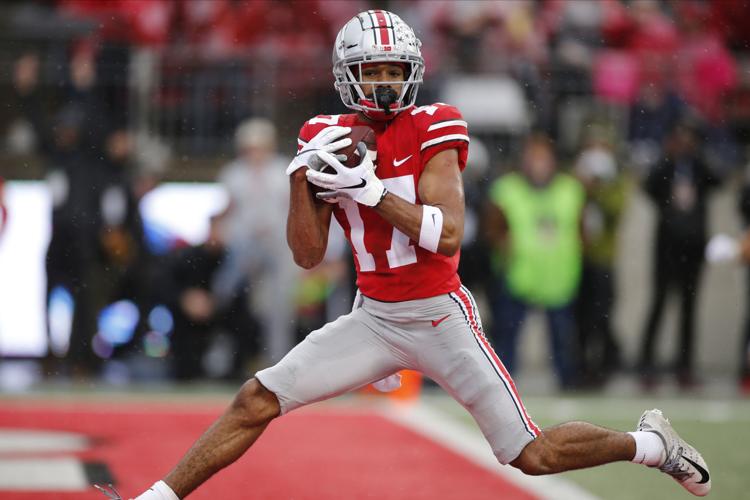 Buckeyes 38, Badgers 7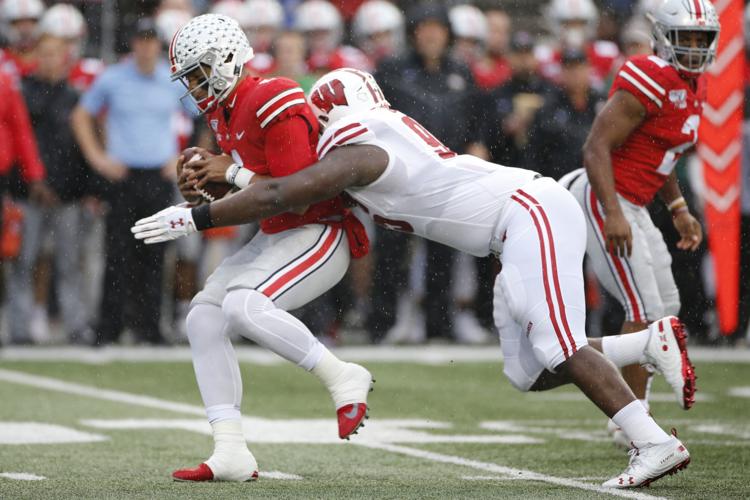 Buckeyes 38, Badgers 7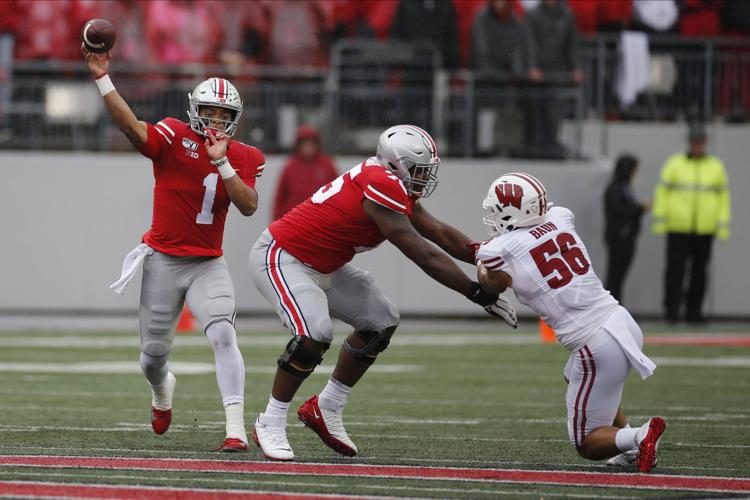 Buckeyes 38, Badgers 7
Buckeyes 38, Badgers 7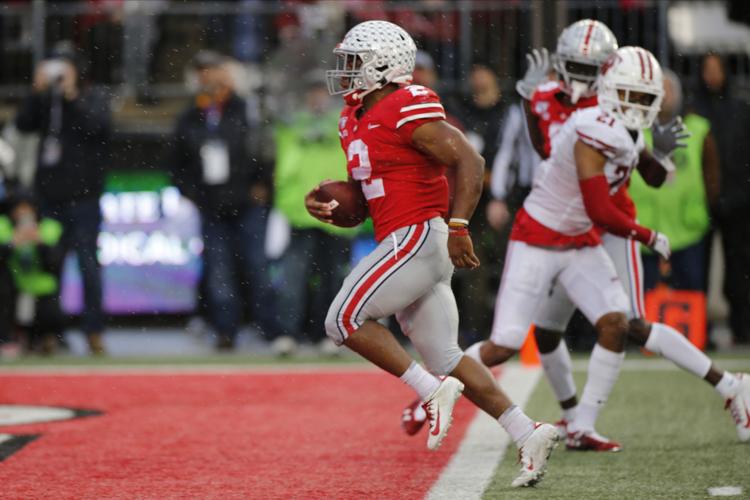 Buckeyes 38, Badgers 7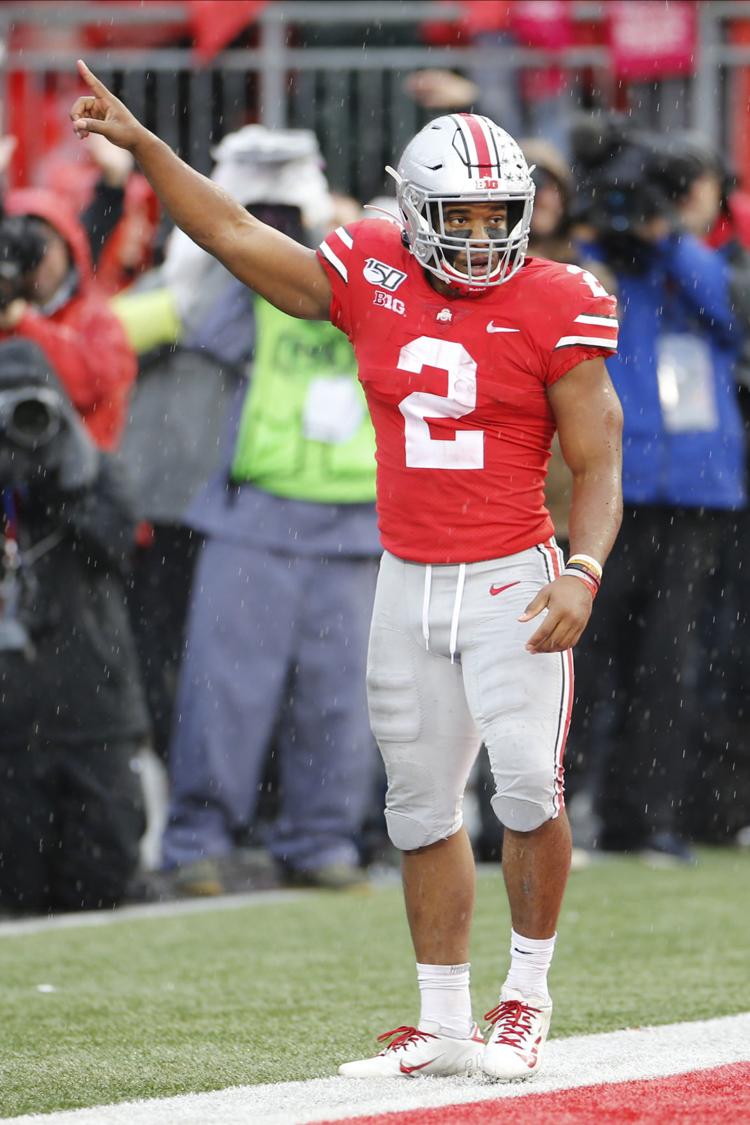 Chase Young, Jordan Fuller celebrate, AP photo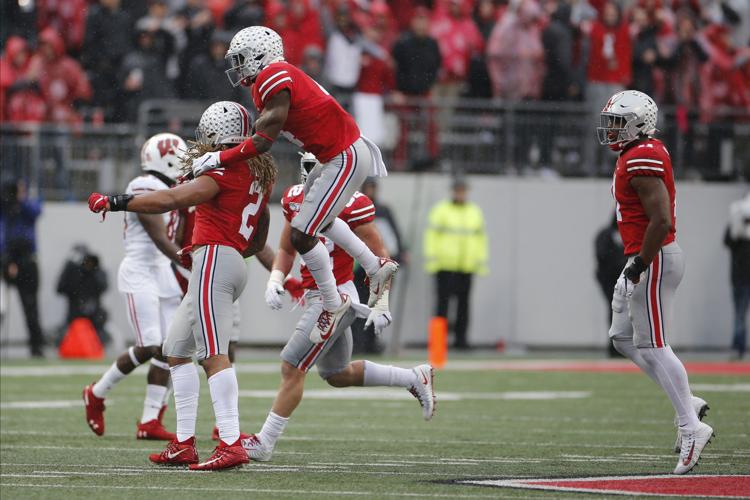 Buckeyes 38, Badgers 7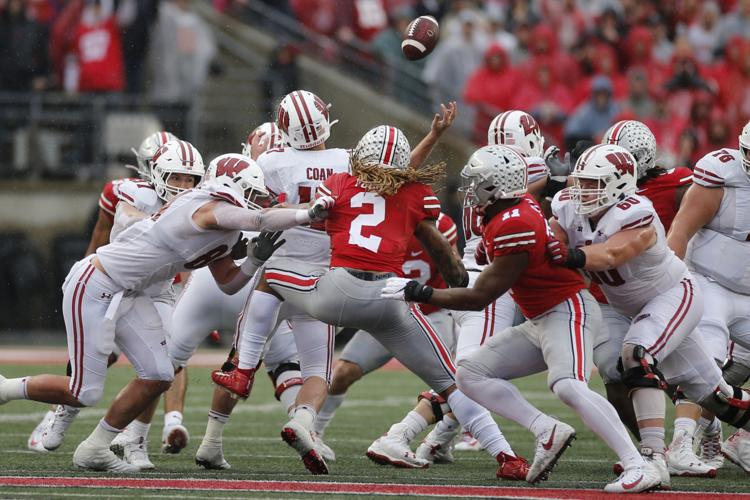 Buckeyes 38, Badgers 7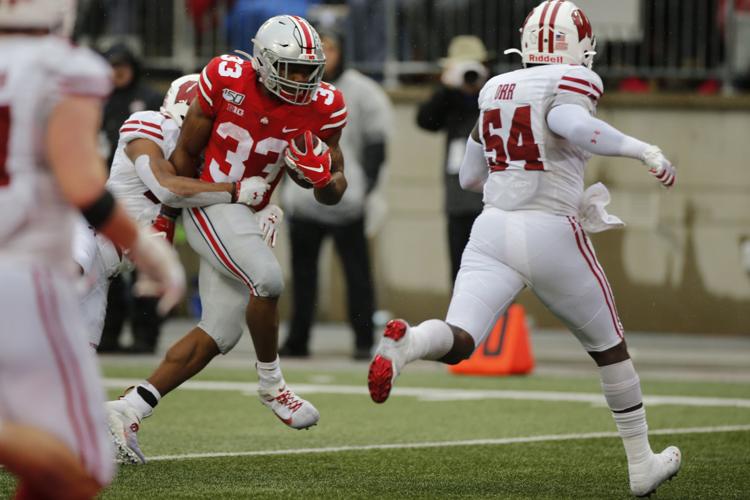 Buckeyes 38, Badgers 7