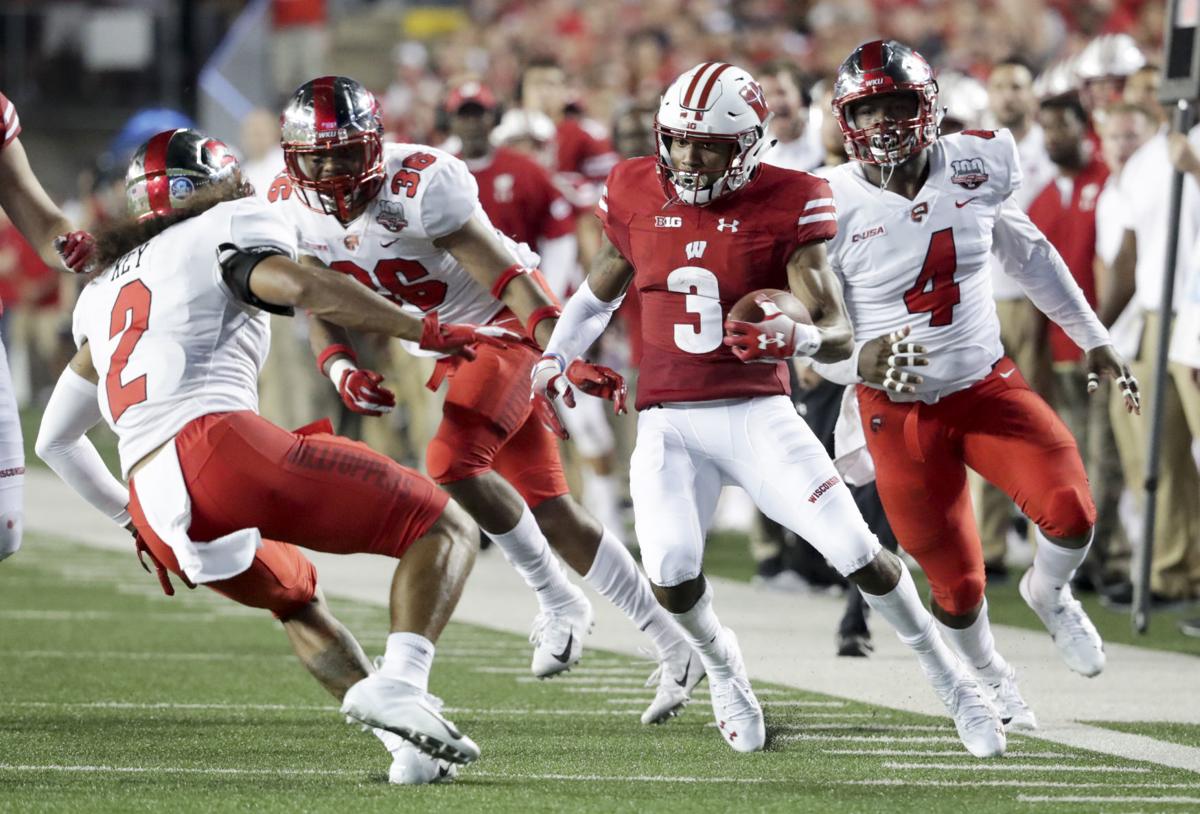 Offense: B-minus
Jonathan Taylor ran fast and hard, especially on his 47-yard touchdown run, but he must stop fumbling. A healthy Taiwan Deal is a good complement to Taylor. Alex Hornibrook overcame a penalty and sack to drive UW 75 yards for a touchdown in the 2-minute drill. Like Troy Fumagalli, Jake Ferguson is a big target.
Defense: B
Despite having seven first-time starters on defense, UW pitched a first-half shutout. Nose tackle Olive Sagapolu moves much better after losing weight. Freshman safety Scott Nelson broke up two passes and looks like a potential playmaker. Except for one badly blown coverage, the young secondary allowed nothing deep.
Special teams: B-plus
Anthony Lotti pinned the Hilltoppers at the 8 and 10 with first-half punts and flipped the field with a 49-yarder in between. Jack Dunn looked decisive catching punts. Nothing but touchbacks for kickoff specialist Zach Hintze. Kickoff returner Aron Cruickshank is going to be fun to watch for the next four years.
You have free articles remaining.
Coaching: B
After losing two of his top four wide receivers to suspensions, Paul Chryst made heavy use of two-tight end sets, which helped get Jonathan Taylor going early. The plan took a hit when Luke Benzschawel left with an injury. UW had some pass protection problems early but figured out the blitzes by the second quarter.
Overall: B
What did you expect against a Western Kentucky program that is fading two years after Jeff Brohm left to coach Purdue? UW had some hiccups early, but the offense got untracked and the defense turned back several third-quarter scoring threats. All in all, it was a solid start to what could be an exceptional season.
Wisconsin Badgers 34, Western Kentucky Hilltoppers 3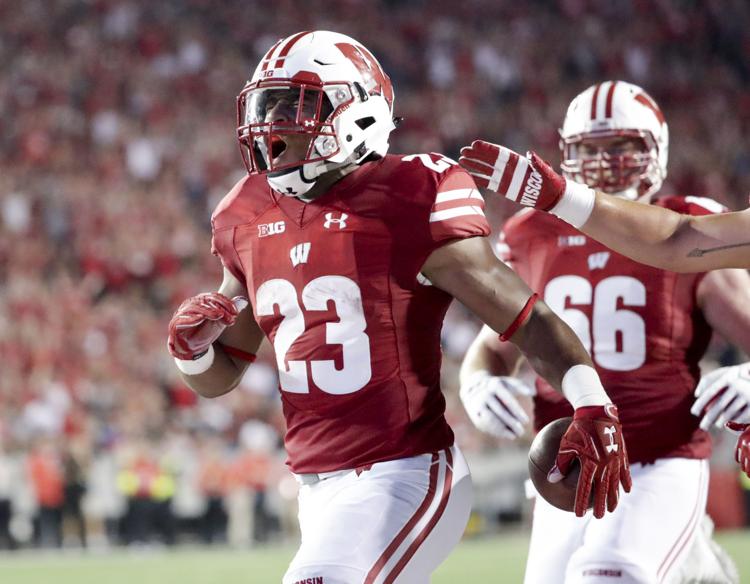 Wisconsin Badgers 34, Western Kentucky Hilltoppers 3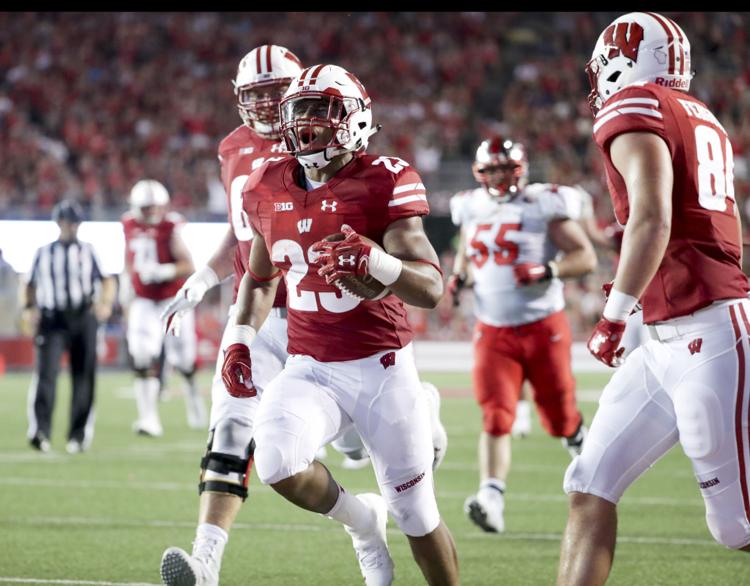 Wisconsin Badgers 34, Western Kentucky Hilltoppers 3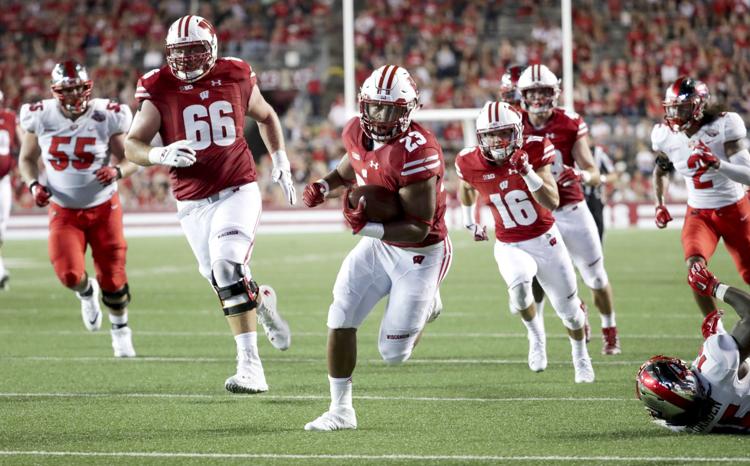 Wisconsin Badgers 34, Western Kentucky Hilltoppers 3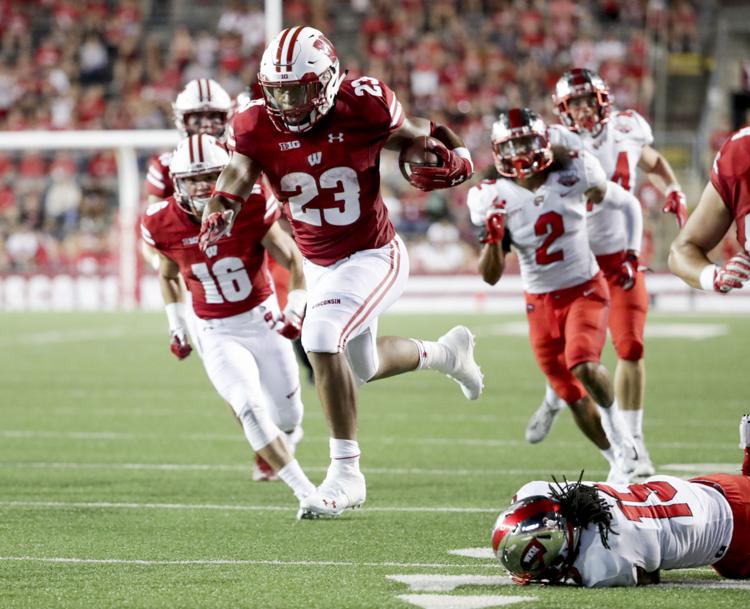 Wisconsin Badgers 34, Western Kentucky Hilltoppers 3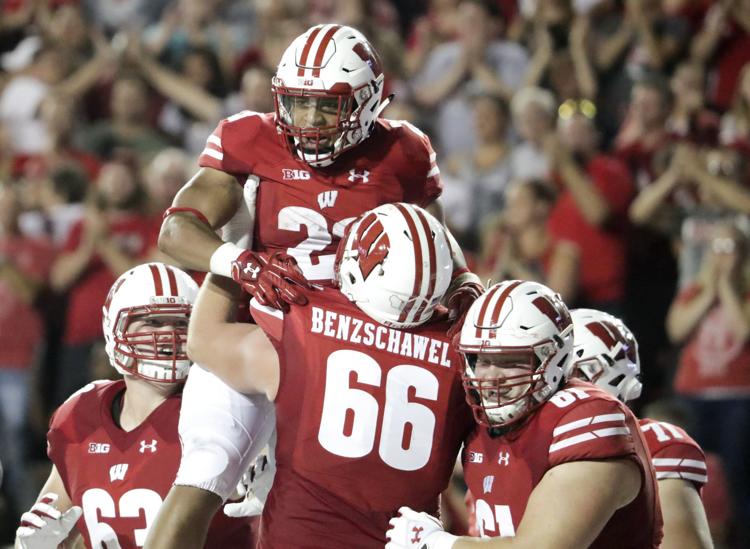 Wisconsin Badgers 34, Western Kentucky Hilltoppers 3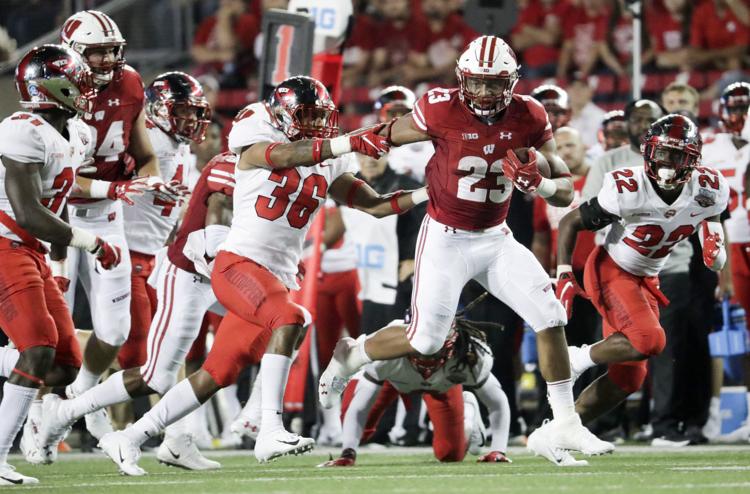 Wisconsin Badgers 34, Western Kentucky Hilltoppers 3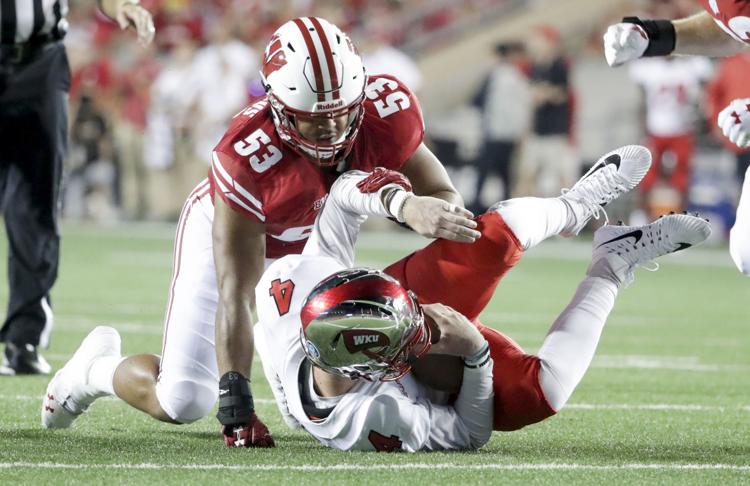 Wisconsin Badgers 34, Western Kentucky Hilltoppers 3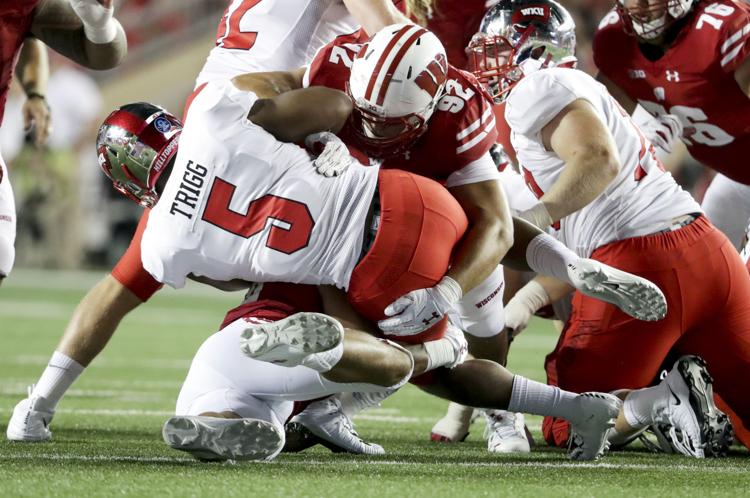 Wisconsin Badgers 34, Western Kentucky Hilltoppers 3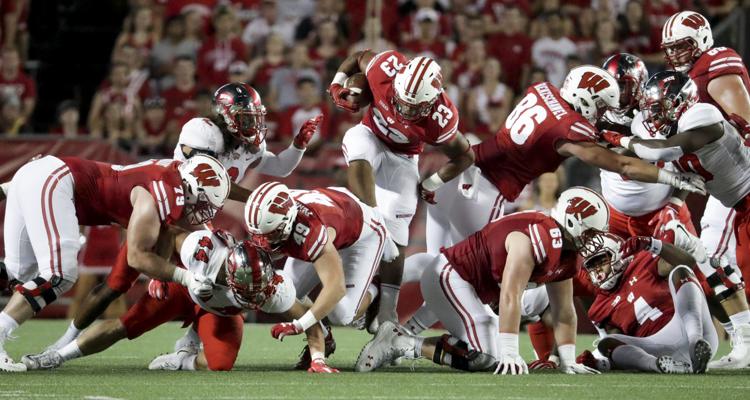 Wisconsin Badgers 34, Western Kentucky Hilltoppers 3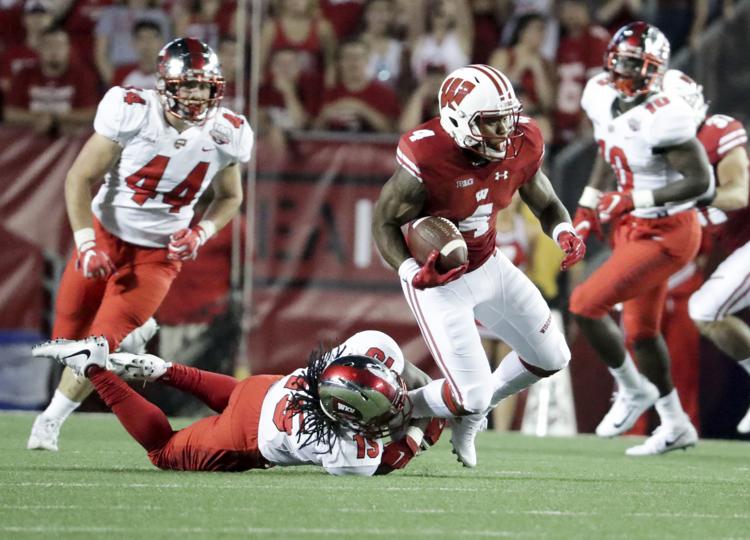 Wisconsin Badgers 34, Western Kentucky Hilltoppers 3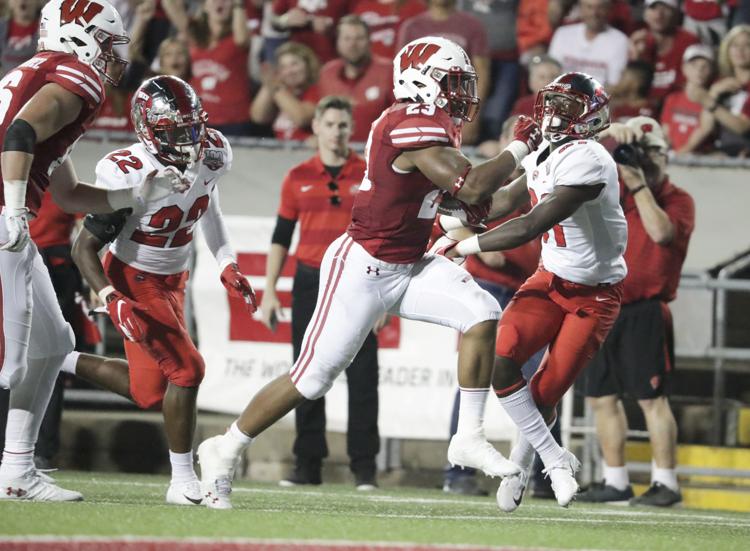 Wisconsin Badgers 34, Western Kentucky Hilltoppers 3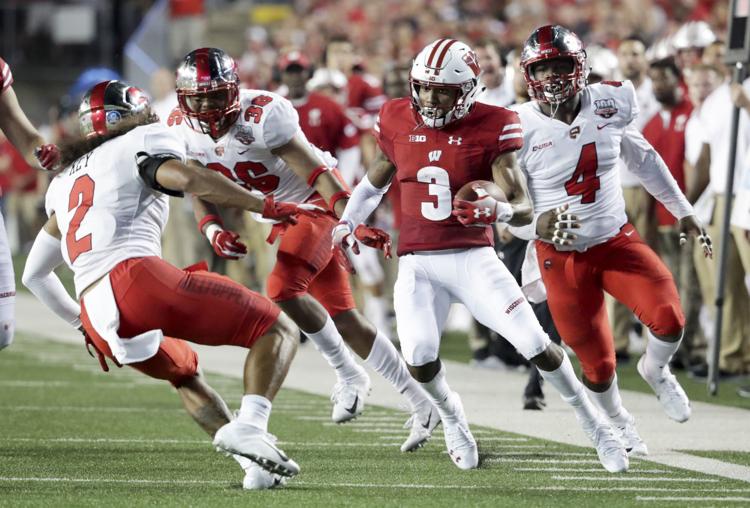 Wisconsin Badgers 34, Western Kentucky Hilltoppers 3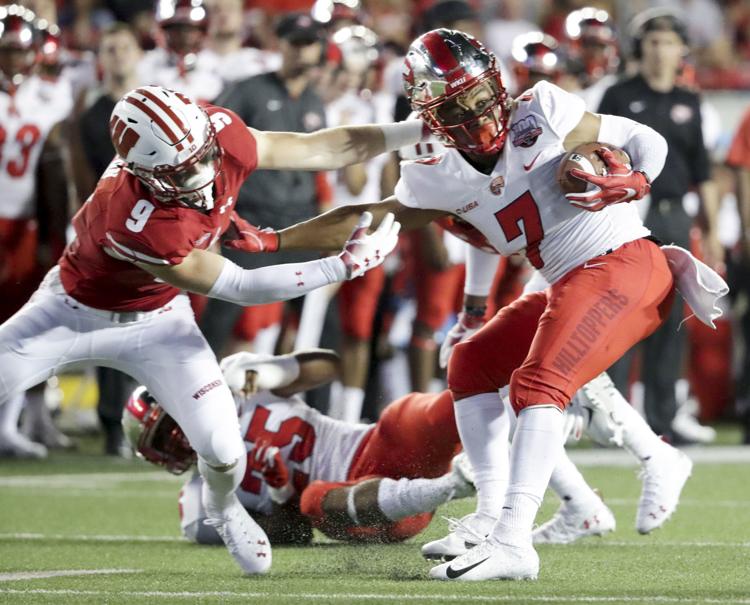 Wisconsin Badgers 34, Western Kentucky Hilltoppers 3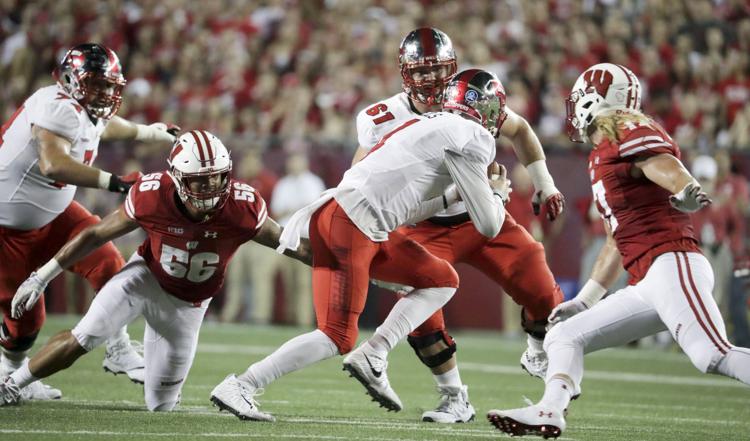 Wisconsin Badgers 34, Western Kentucky Hilltoppers 3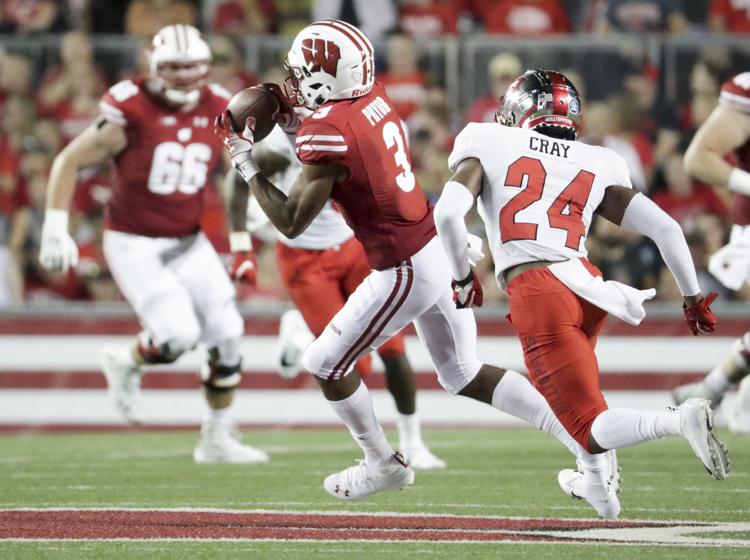 Wisconsin Badgers 34, Western Kentucky Hilltoppers 3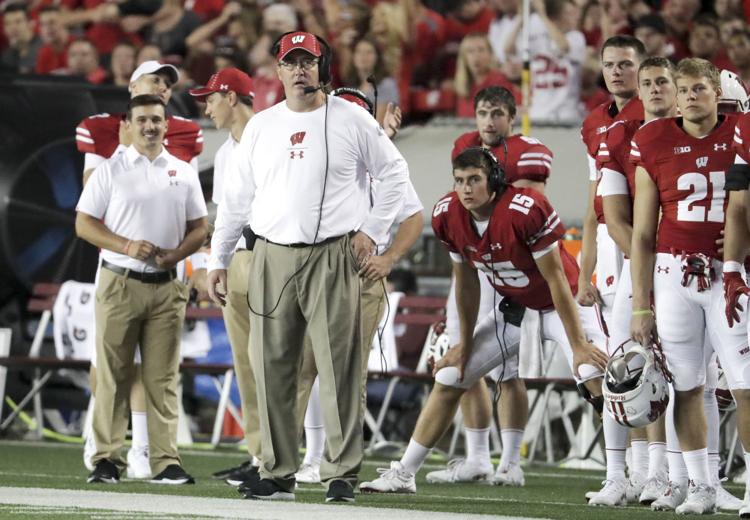 Wisconsin Badgers 34, Western Kentucky Hilltoppers 3
Wisconsin Badgers 34, Western Kentucky Hilltoppers 3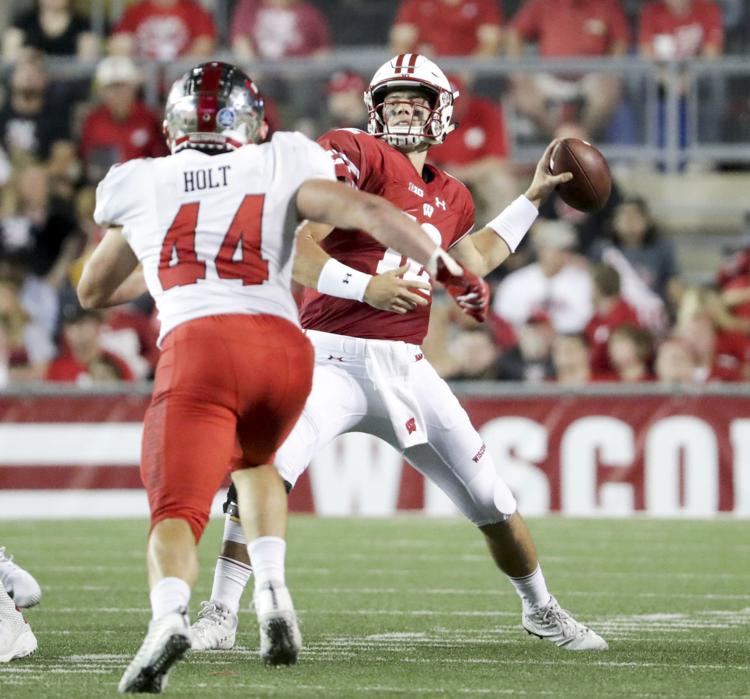 Wisconsin Badgers 34, Western Kentucky Hilltoppers 3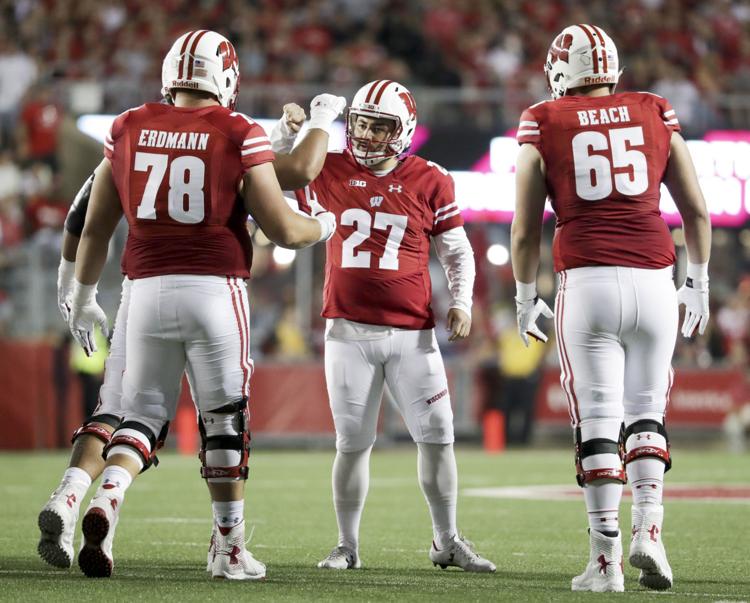 Wisconsin Badgers 34, Western Kentucky Hilltoppers 3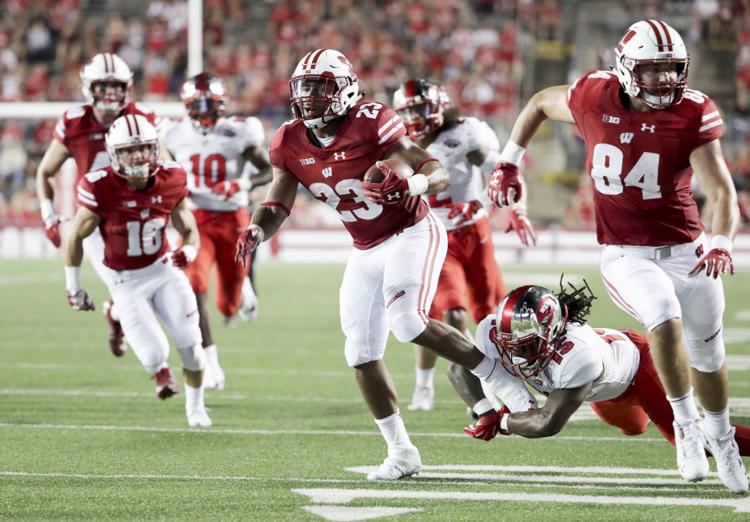 Wisconsin Badgers 34, Western Kentucky Hilltoppers 3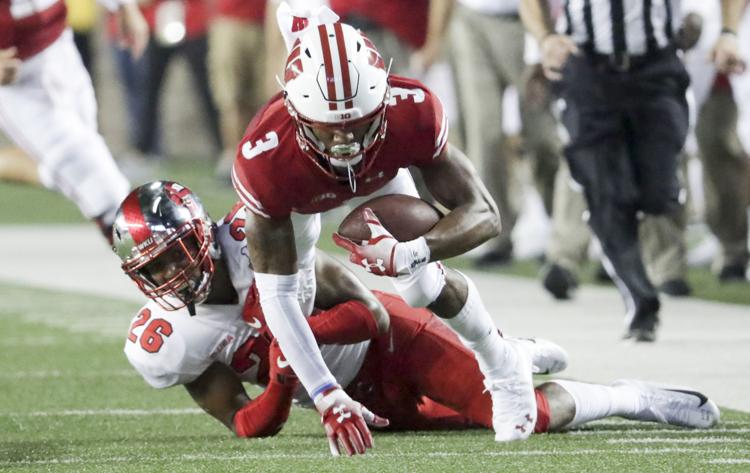 Wisconsin Badgers 34, Western Kentucky Hilltoppers 3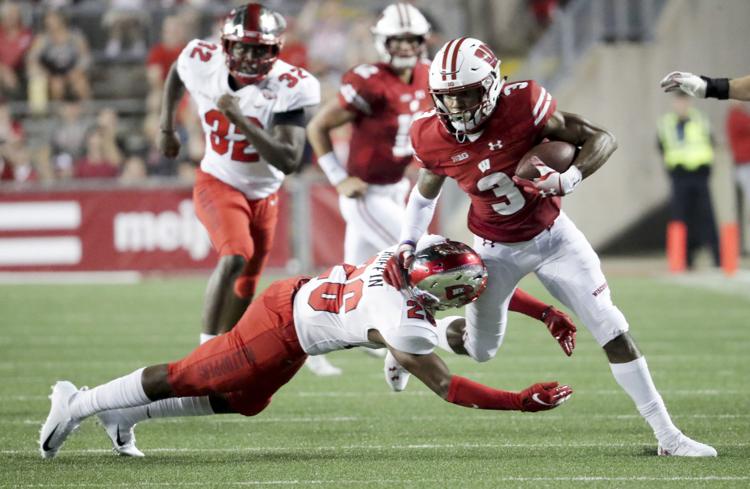 Wisconsin Badgers 34, Western Kentucky Hilltoppers 3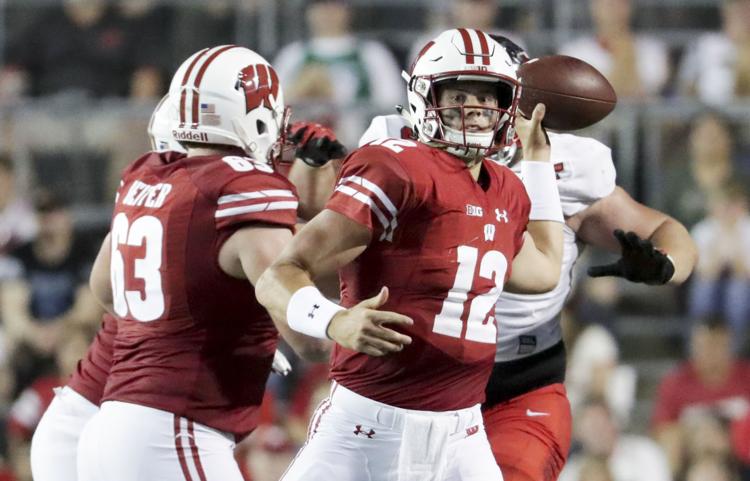 Wisconsin Badgers 34, Western Kentucky Hilltoppers 3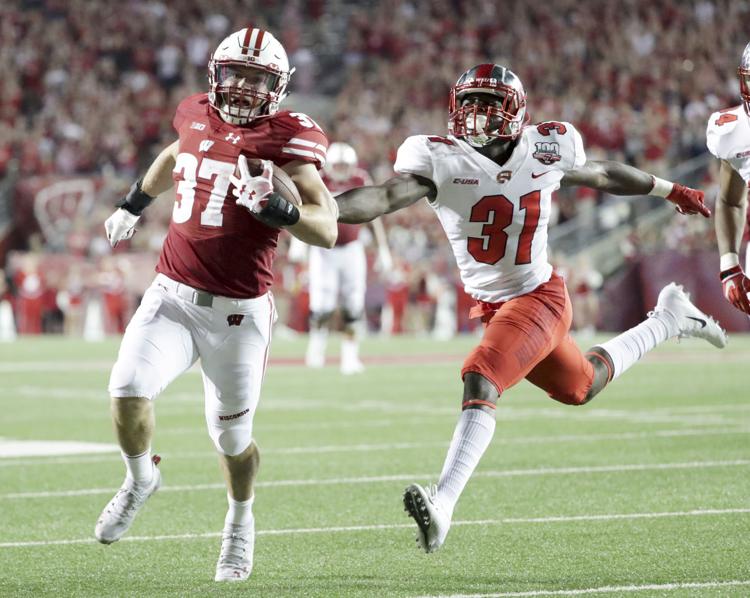 Wisconsin Badgers 34, Western Kentucky Hilltoppers 3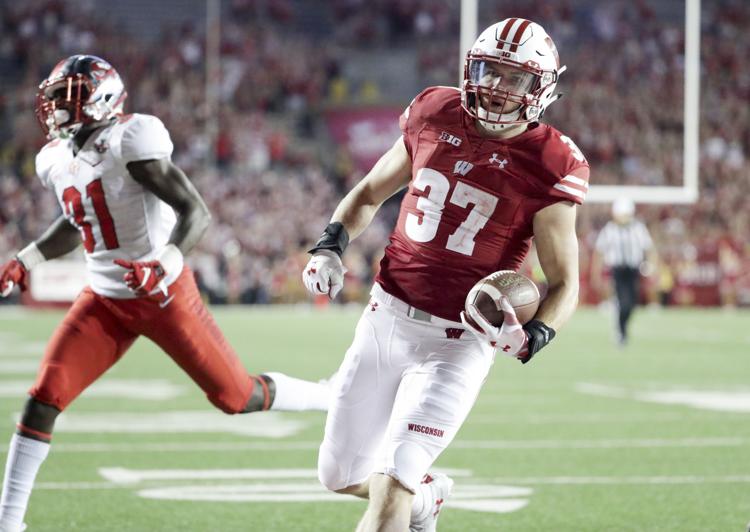 Wisconsin Badgers 34, Western Kentucky Hilltoppers 3
Wisconsin Badgers 34, Western Kentucky Hilltoppers 3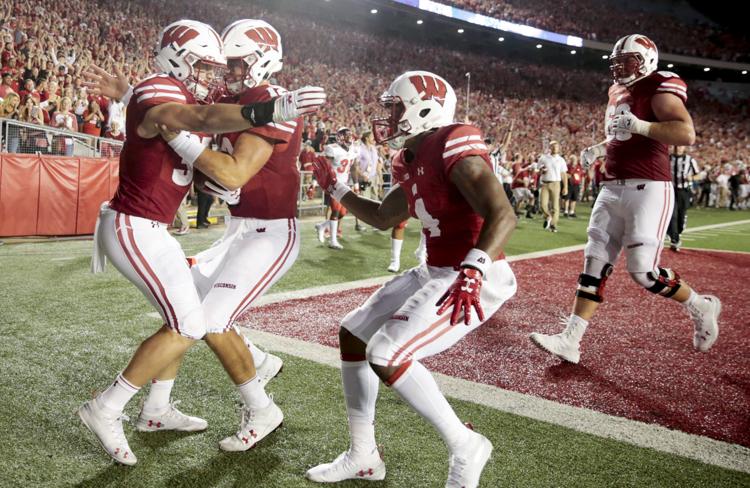 taylor reception 8-14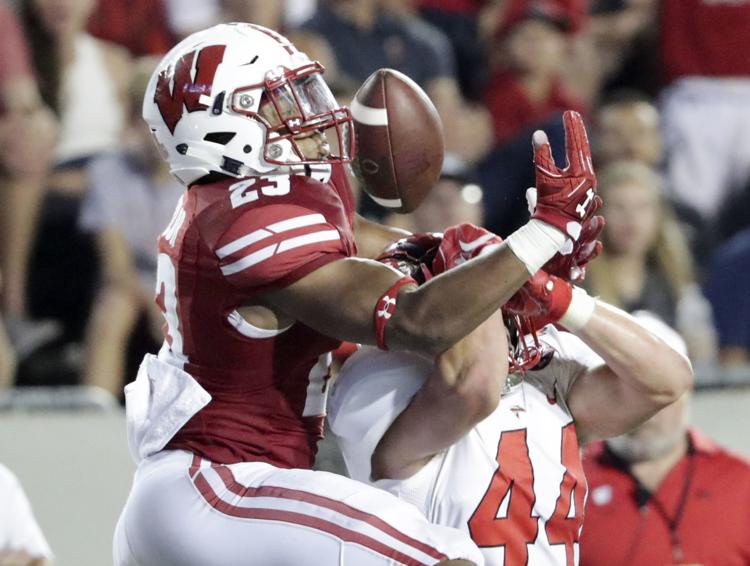 Wisconsin Badgers 34, Western Kentucky Hilltoppers 3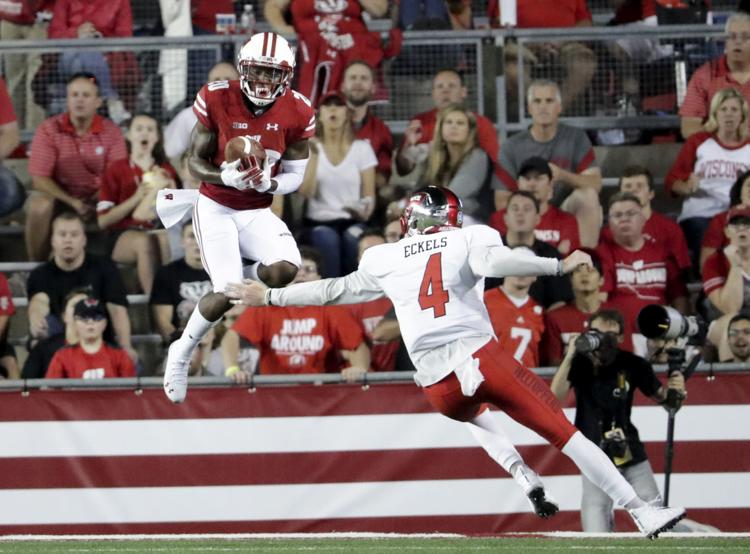 Wisconsin Badgers 34, Western Kentucky Hilltoppers 3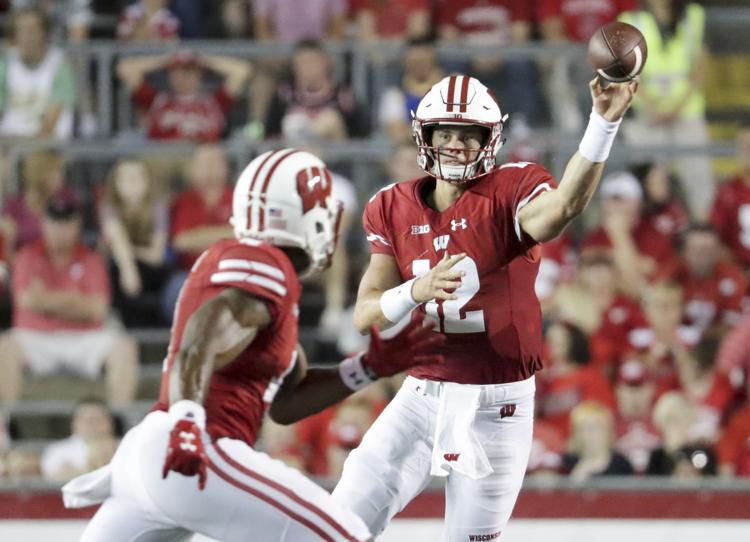 Wisconsin Badgers 34, Western Kentucky Hilltoppers 3