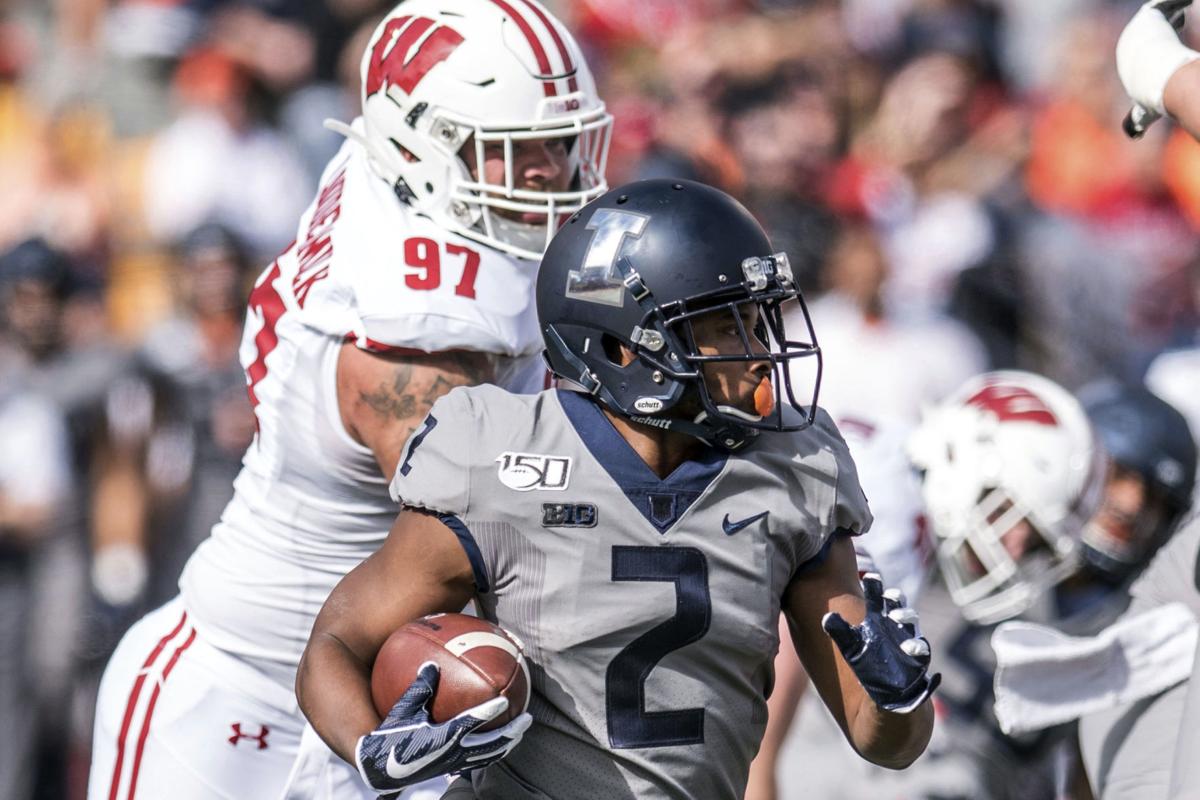 Offense: D-plus
An inability to punch it in on first-and-goal from the 3 and turnovers by Jonathan Taylor and Jack Coan were instrumental in the fourth-quarter collapse. Defenses aren't letting Taylor bounce plays outside. Coan was sharp until the pick, which was underthrown. Without Jake Ferguson, UW would have lost long before the final play.
Defense: D-plus
The defense held together until the final 16 minutes, when it started hemorrhaging big plays on the ground and in the air. Overall, it was UW's poorest tackling effort. Illinois had 71 of its 141 rushing yards in the final quarter. Chris Orr had three of UW's four sacks. If you're looking for Reggie Pearson, just follow the ball.
You have free articles remaining.
Special teams: C-minus
Collin Larsh was 3-for-4 on field-goal attempts, but his missed 38-yarder with the wind at his back would have given the Badgers a 16-point lead late in the third quarter. He needs to show the coaches he's reliable. In a new wrinkle, Jack Dunn and Danny Davis were both back to receive punts. Davis had returns of 21 and 12 yards.
Coaching: D-plus
One John Chenal run near the goal line is deceptive, a second Chenal run isn't. One can't help but wonder if all the juggling on the offensive line is affecting the line's play, especially in the running game. Jim Leonhard played mostly nickel against Illinois' spread offense and the Illini started gashing it late in the game.
Overall: D-plus
With Ohio State looming next week, UW lacked its usual focus against down-and-out Illinois. The Badgers did the two things you can't do against a huge underdog on the road, they let the Illini hang with them until the fourth quarter, then handed them the momentum. Now, the game against the Buckeyes has lost most of its luster.
Fighting Illini 24, Badgers 23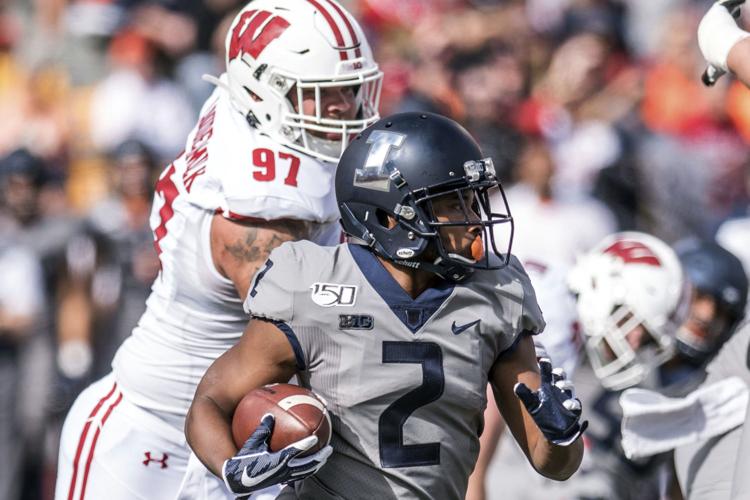 Fighting Illini 24, Badgers 23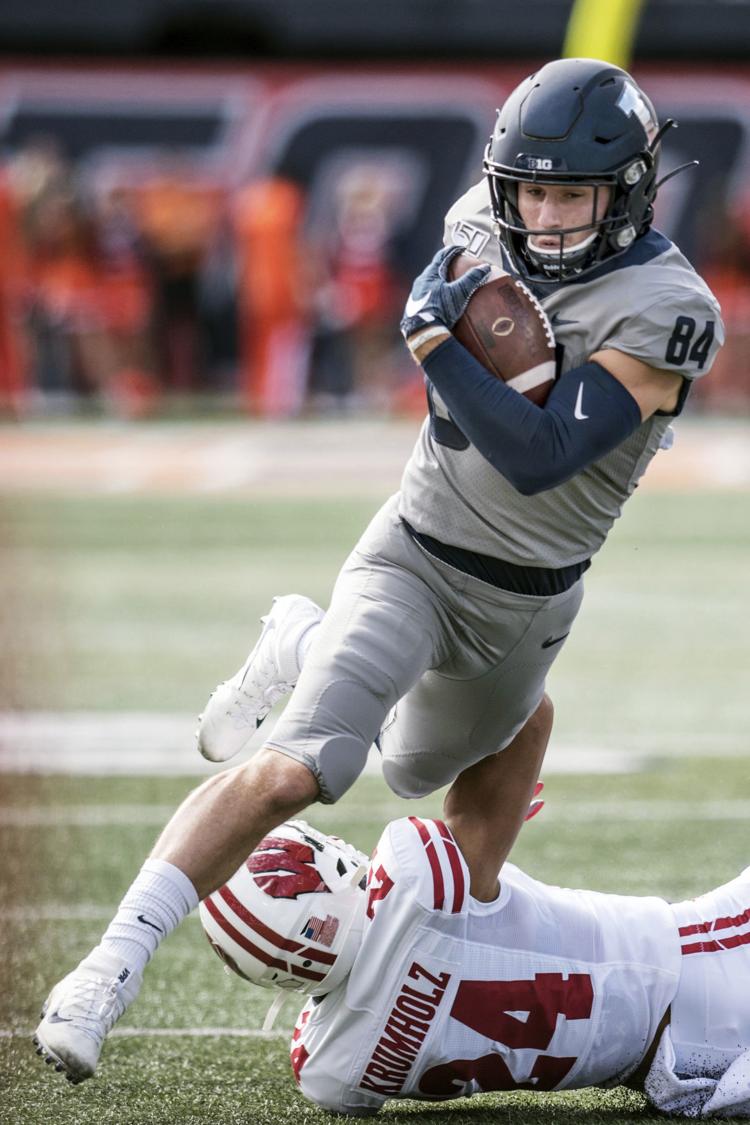 Fighting Illini 24, Badgers 23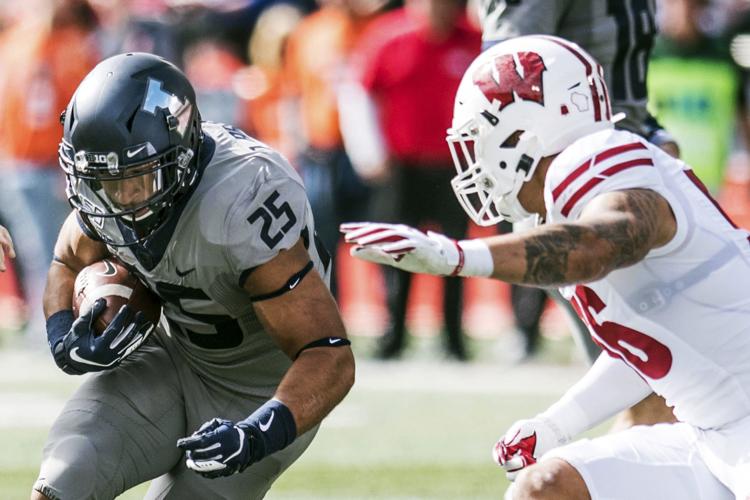 Fighting Illini 24, Badgers 23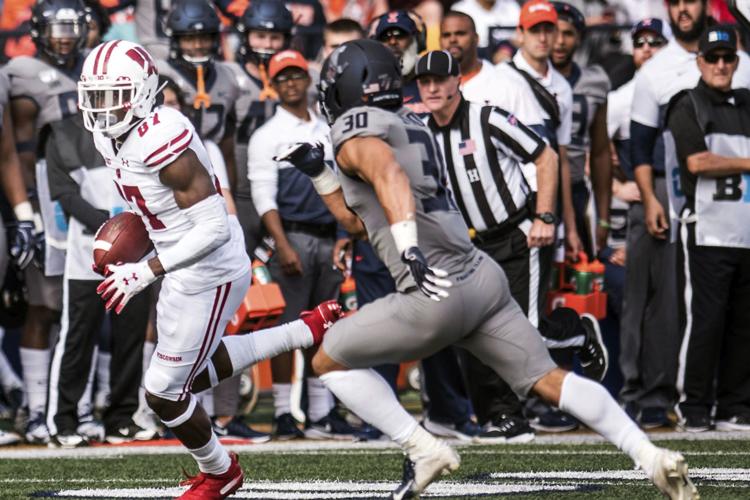 Fighting Illini 24, Badgers 23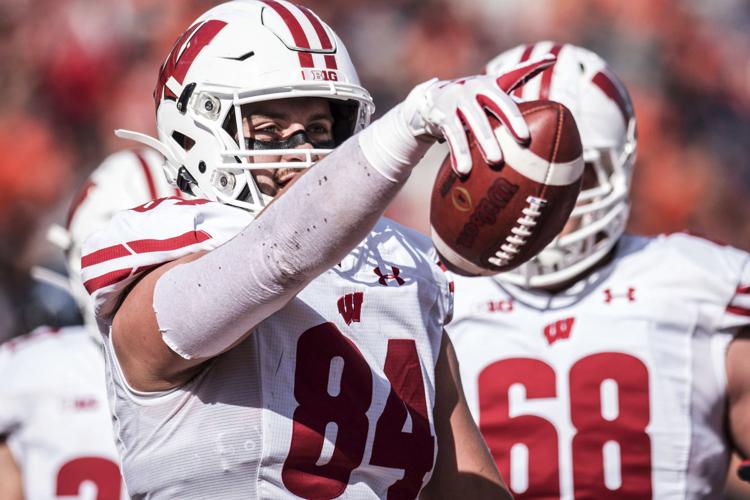 Fighting Illini 24, Badgers 23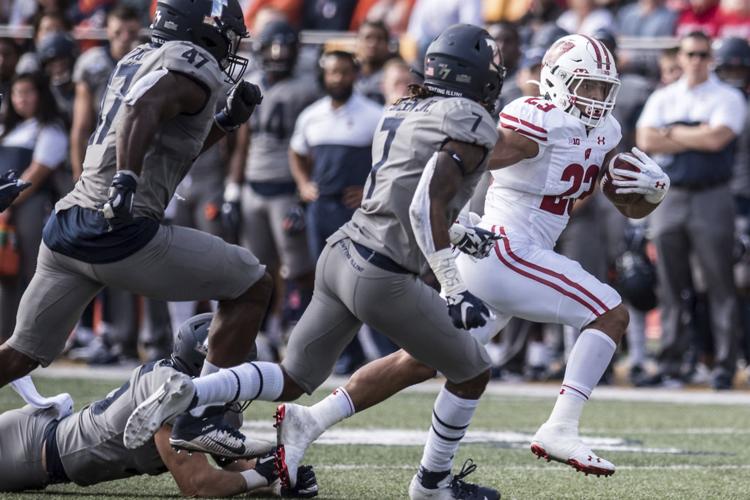 Fighting Illini 24, Badgers 23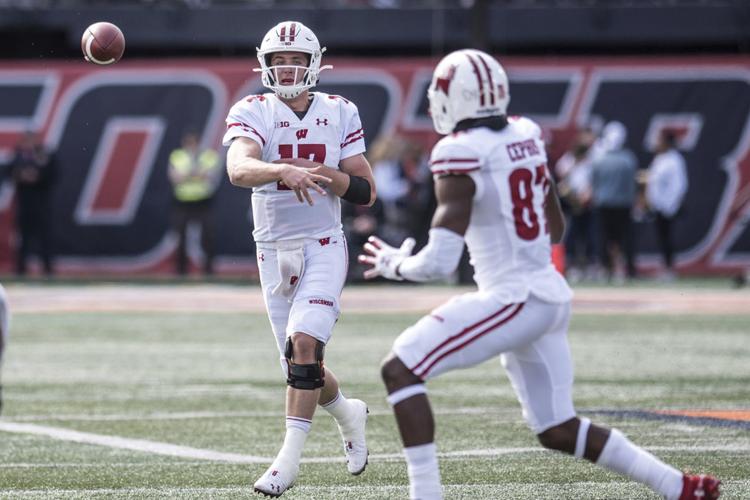 Fighting Illini 24, Badgers 23
Fighting Illini 24, Badgers 23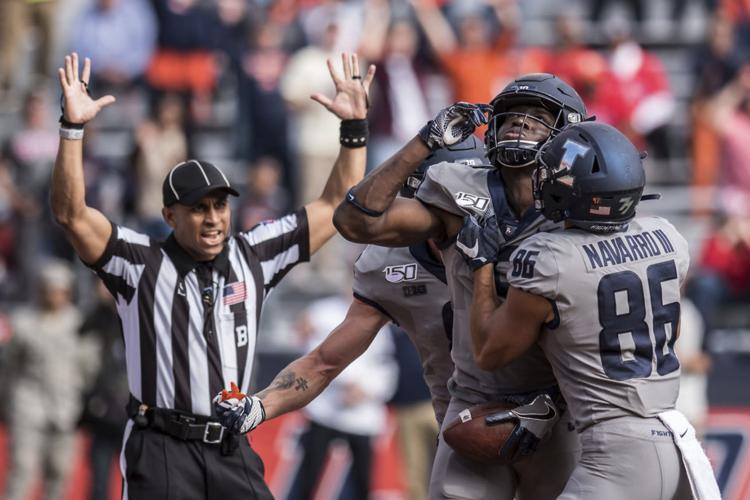 Fighting Illini 24, Badgers 23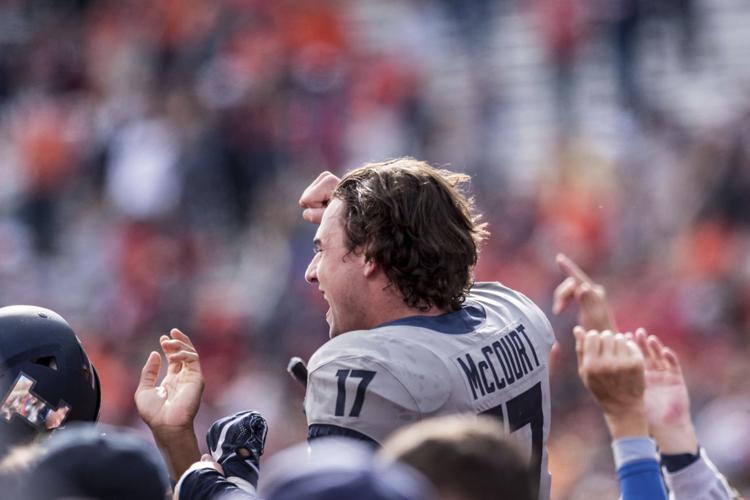 Fighting Illini 24, Badgers 23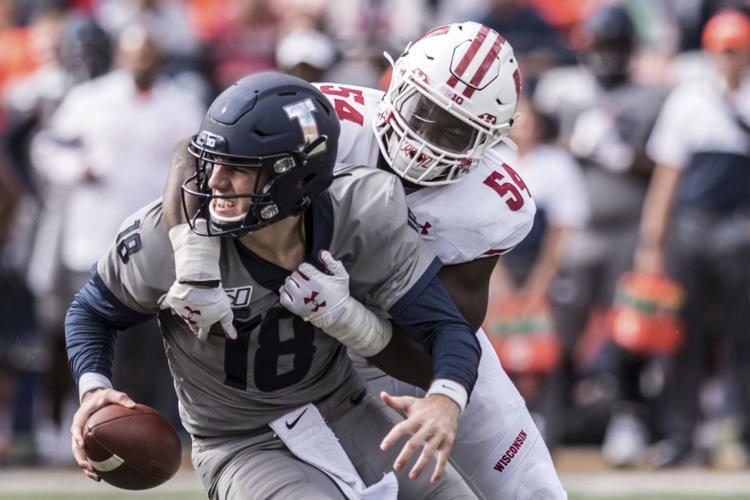 Fighting Illini 24, Badgers 23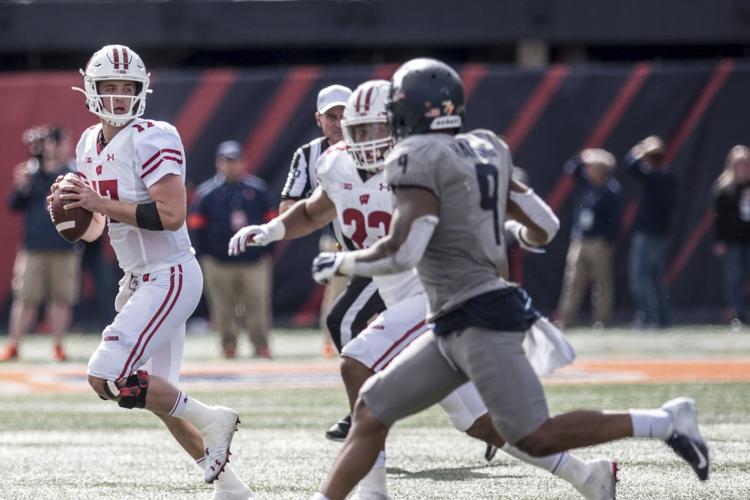 Fighting Illini 24, Badgers 23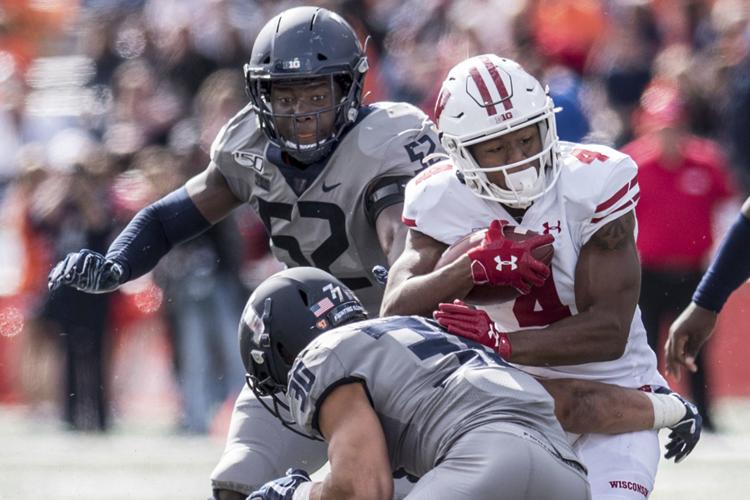 Fighting Illini 24, Badgers 23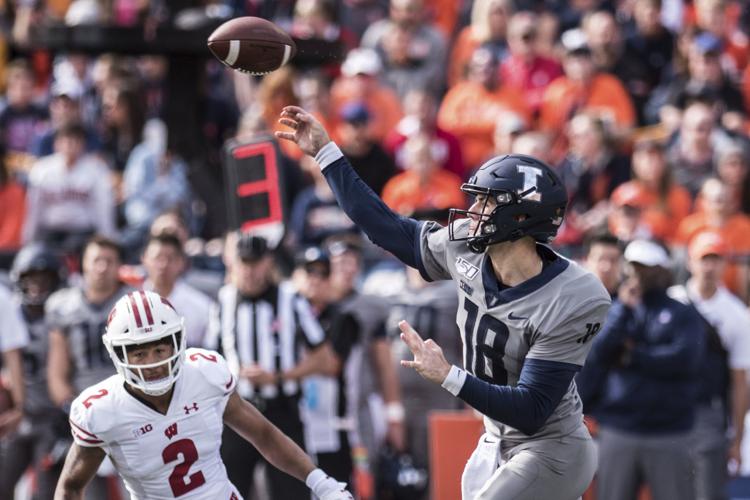 Fighting Illini 24, Badgers 23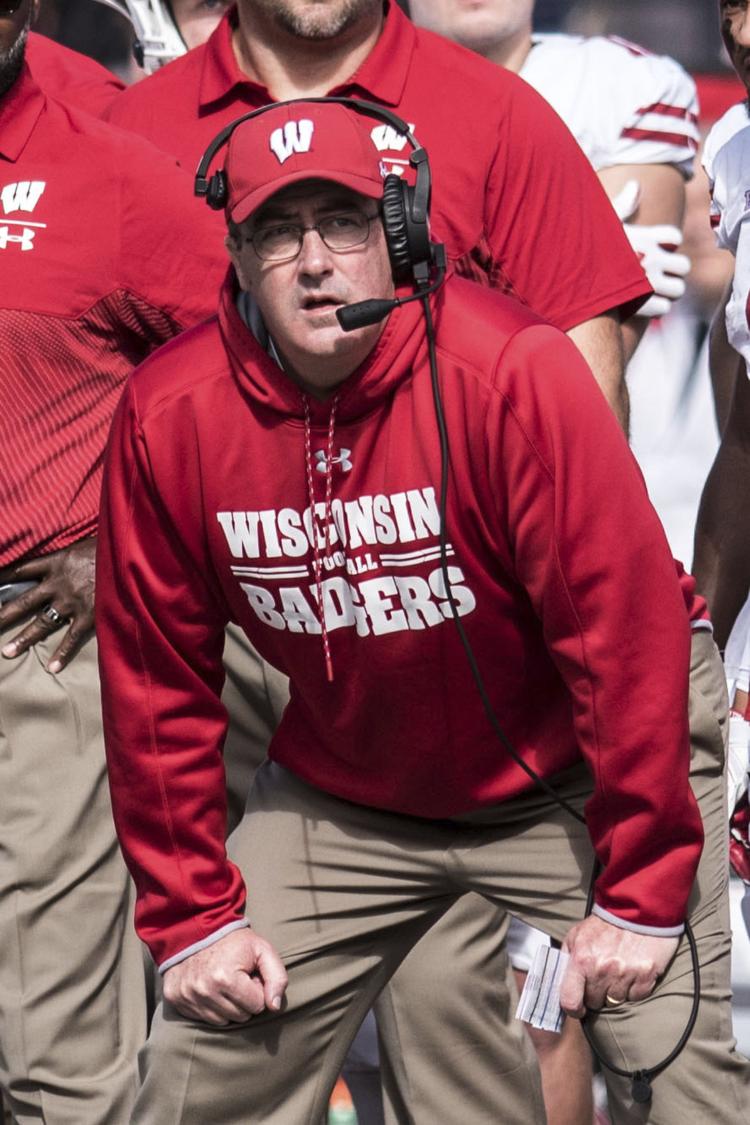 Fighting Illini 24, Badgers 23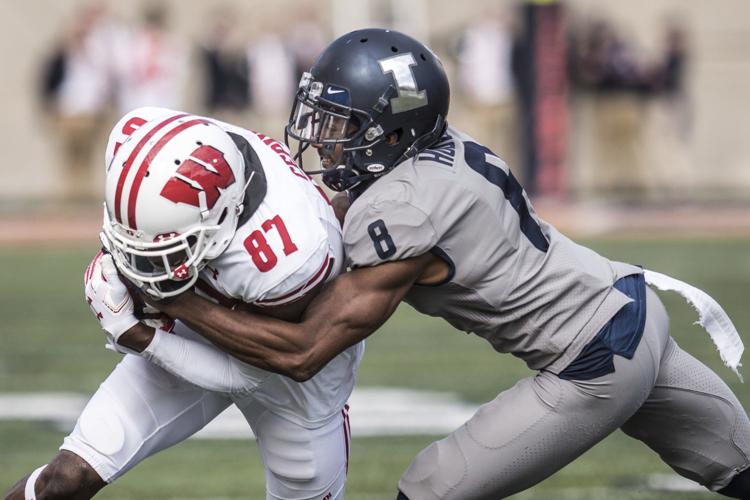 Lovie Smith talks with officials, AP photo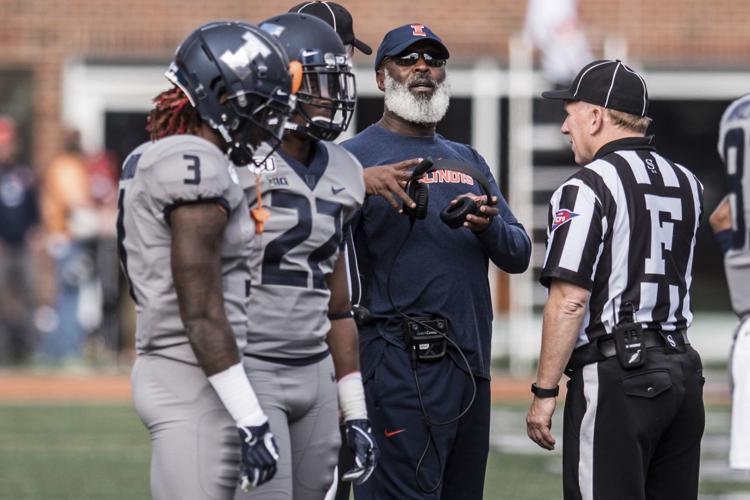 Fighting Illini 24, Badgers 23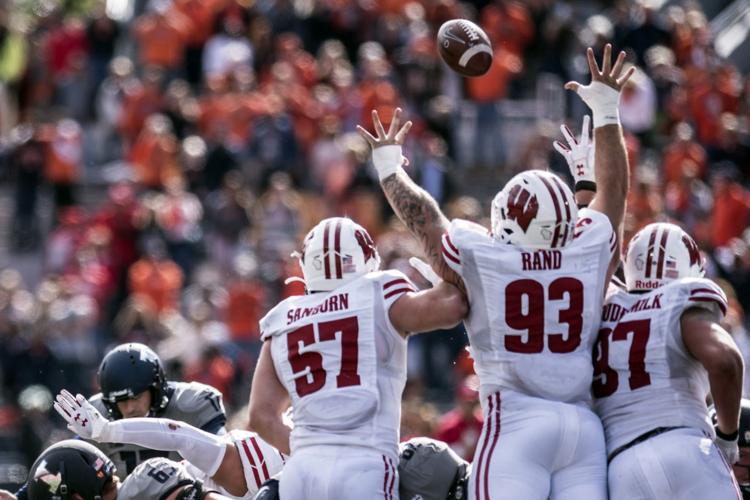 Fighting Illini 24, Badgers 23