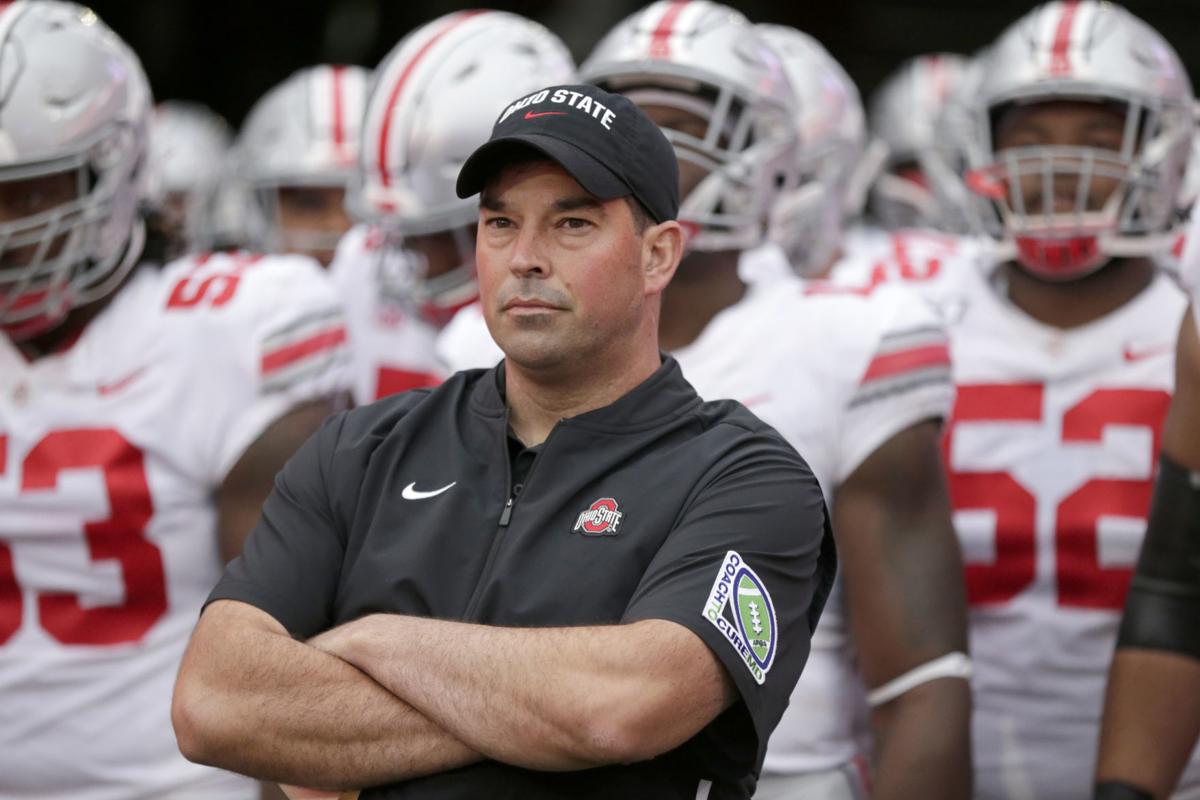 There are countless people around the Big Ten Conference who hoped the retirement — for now, anyway — of legendary football coach Urban Meyer would bring Ohio State back to the pack after almost a decade of domination.
If anything, the Buckeyes are better under first-year coach Ryan Day than they were in any of the seven seasons that Meyer's SEC-modeled teams ran roughshod over the conference. And, yes, that includes Ohio State's 2014 national championship team.
The current Buckeyes, ranked first by the College Football Playoff selection committee and boasting three Heisman Trophy candidates, rampaged through the Big Ten en route to a 12-0 record. Penn State was the only team that came within 24 points of Ohio State all season and the Nittany Lions lost by 11 after once trailing by 21.
So how did the Buckeyes lose one of the great coaches in the sport's history, a taskmaster with three national championships on his resume, and still get better heading into the Big Ten Championship Game against the University of Wisconsin on Saturday night in Indianapolis?
For one thing, they're extremely talented, especially at the skill positions on offense and the speed-oriented positions on defense. Then again, the Buckeyes are always fast and talented.
Second, the defensive scheme has changed somewhat under new co-coordinators Jeff Hafley and Greg Mattison. Then again, the Buckeyes defense is almost always among the nation's best.
Finally, Day — who was named Big Ten Coach of the Year by the media on Tuesday — has remastered the atmosphere within the program in dramatic fashion. In the biggest outward change from Meyer's tenure, the Buckeyes exude a looser, more player-first feel under Day, who was Meyer's offensive coordinator the previous two seasons.
"We still work as hard and it's the same amount of intensity," safety Jordan Fuller said on a conference call with reporters Monday. "But I would say he's just a different personality than coach Meyer was. They kind of have a different vibe. Maybe coach Meyer would be more stern at times and coach Day's more of the type to maybe have a conversation and really want to know why on certain things or why players feel a certain way. I would say that's the main difference."
Indeed, Day's player-friendly approach has helped take the Buckeyes to another level. They have squashed opponent after opponent while avoiding the season-ruining letdowns they suffered against Iowa in 2017 and Purdue last season. And there certainly doesn't appear to be another 31-0 playoff loss in this team's future like Ohio State had against Clemson in 2016.
These Buckeyes are having a blast and it shows.
"I think one thing that's been different from previous years, our team is having a lot of fun this year," defensive tackle Jashon Cornell said. "We stress having fun and playing for one another. That's one thing I feel like this team is doing that previous years' (teams) didn't, we're all playing for each other. It's not (going) out there playing for individual success. I know I say "brotherhood" a lot, but I feel like this brotherhood here that we have this year is so much stronger than previous years because I feel like everybody's playing for each other. We don't have anybody playing for individual stats or individual status, we're all playing for one another."
That was hard to do with Meyer around, and that's not a knock on Meyer. He was a college football rock star, the face of one of the greatest stretches in Buckeyes history. To much of the nation, no one else at Ohio State mattered.
Although Meyer was 83-9 with the Buckeyes and won 58 of his 63 games against Big Ten opponents, his unrelenting intensity could be a drawback. Of course, that same intensity led to three national championships — two at Florida, one at Ohio State — for Meyer, a terrific coach and possibly the best recruiter ever. But over time Meyer's white-hot intensity to win wears both on him and on those around him, creating a pressure-cooker effect. It happened at Florida and was happening at Ohio State.
The pressure to be perfect was starting to weigh on the Ohio State program. There simply is no other way to explain those lopsided losses to Clemson, Iowa and Purdue the last three years. To the Buckeyes, Day must seem like a breath of fresh air.
"I feel like in the past, we'd always stress, 'We've got to win the game,' " Cornell said. "But now we know that if we're playing for each other, we're going to win this game because we're not going to let each other down. I see it now, we're having a lot of fun, we're celebrating the success of teammates, we're having fun. ... In the locker room, we're having fun. On the field at practice, we're having fun. Everything we do after the game, we're having fun. We're just enjoying each other, that's one thing (different) from previous years I've seen, we're really enjoying our time playing for each other."
Even though Day is generating well-deserved coach-of-the-year talk, a rarity for someone who takes over a loaded program, it's not about the coach at Ohio State any more. Day is far from a wallflower, but now it's about the team.
Can Day sustain the current vibe and talent level at Ohio State over time? Who knows? Either way, it won't make UW's job any easier Saturday night.
---
Photos: Wisconsin Badgers take back Paul Bunyan's Axe from Minnesota Golden Gophers
Badgers 38, Golden Gophers 17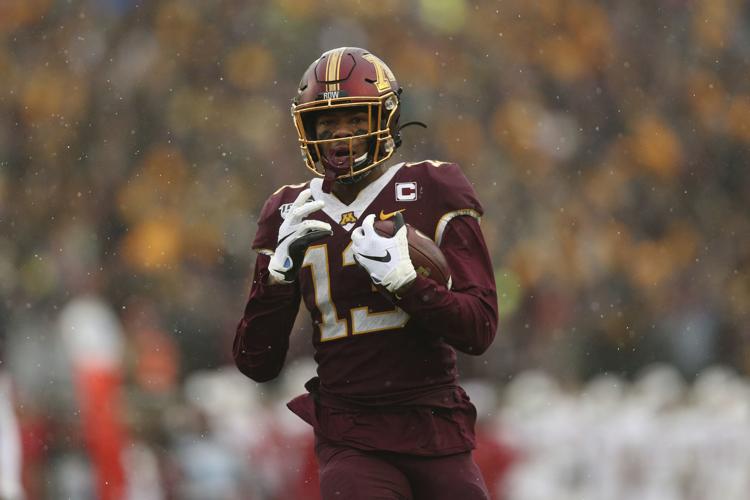 Badgers 38, Golden Gophers 17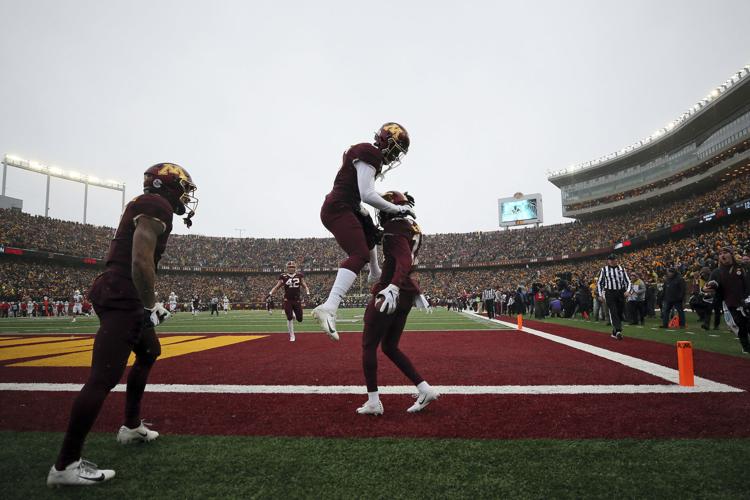 Badgers 38, Golden Gophers 17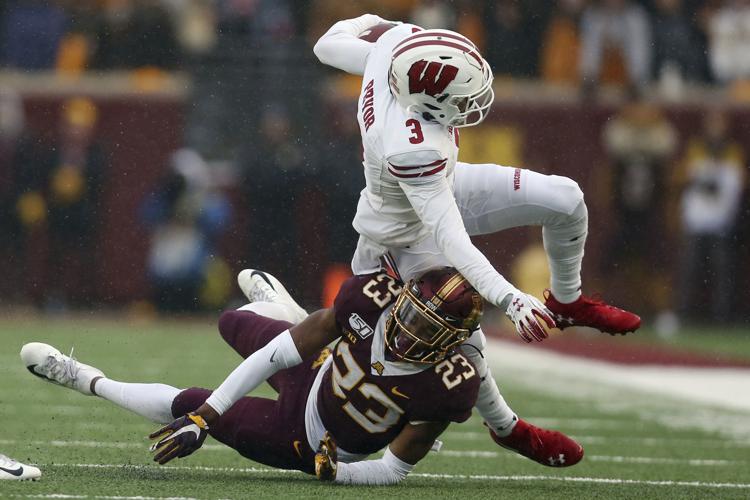 Badgers 38, Golden Gophers 17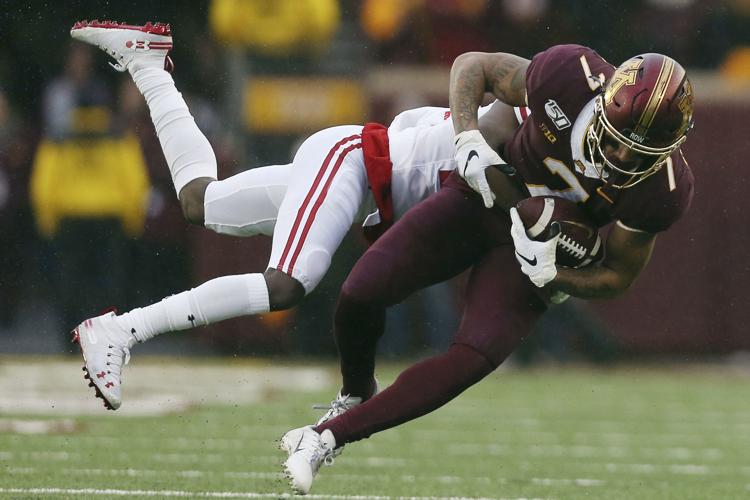 Badgers 38, Golden Gophers 17
Badgers 38, Golden Gophers 17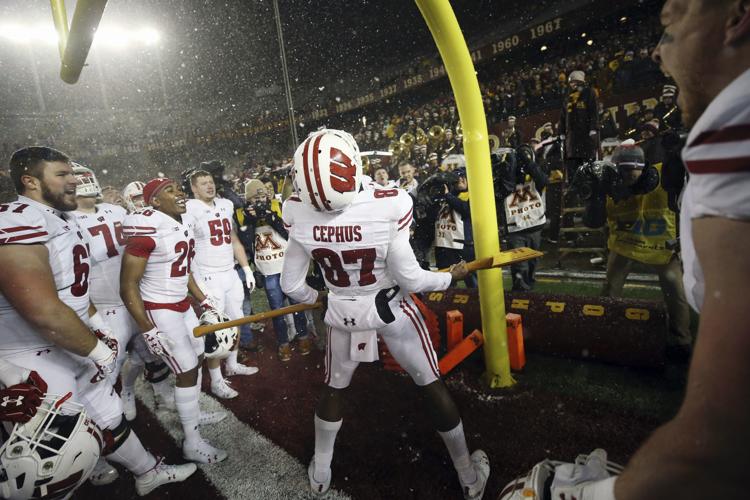 Badgers 38, Golden Gophers 17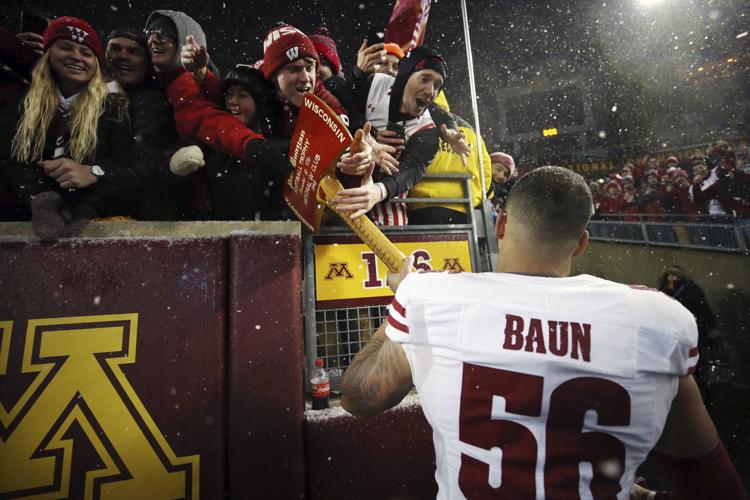 Badgers 38, Golden Gophers 17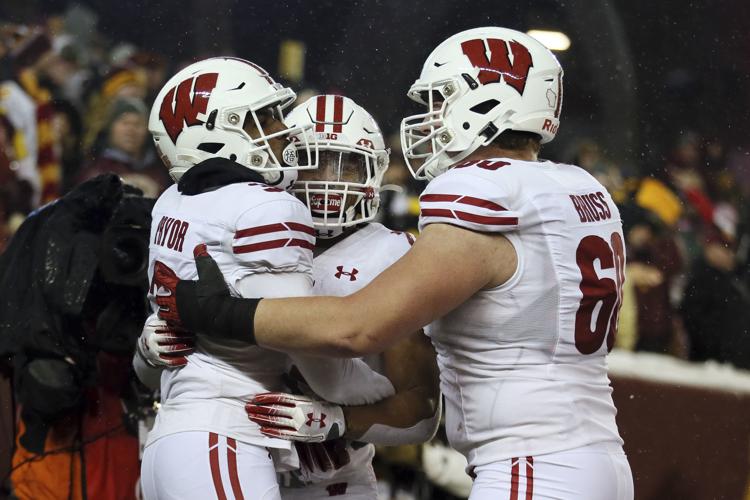 Badgers 38, Golden Gophers 17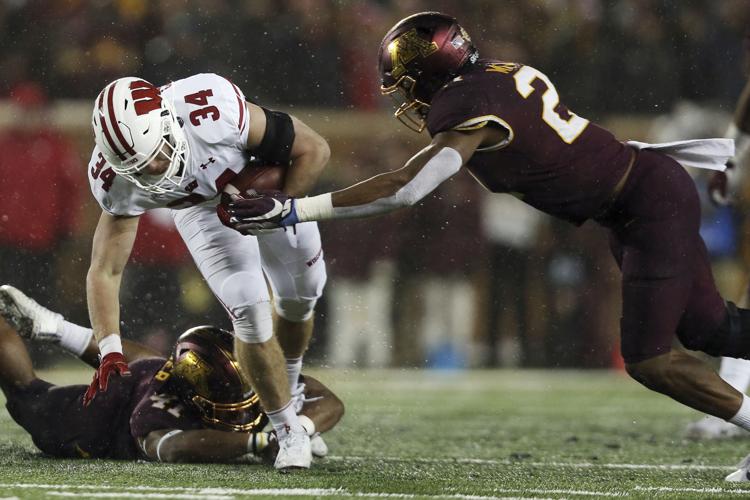 Badgers 38, Golden Gophers 17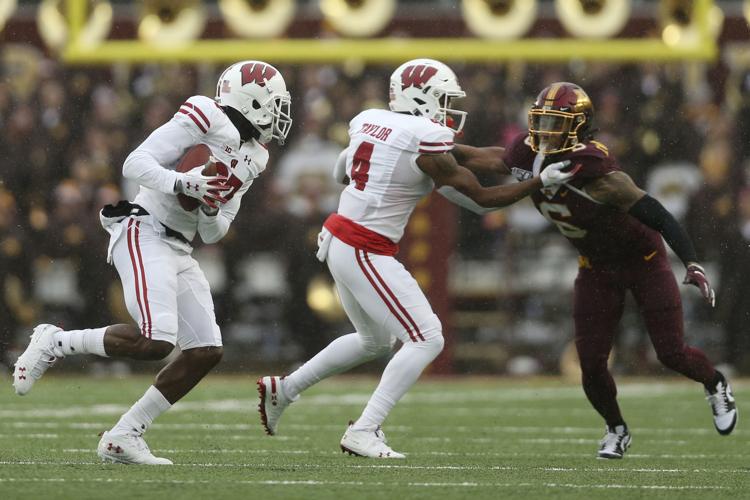 Badgers 38, Golden Gophers 17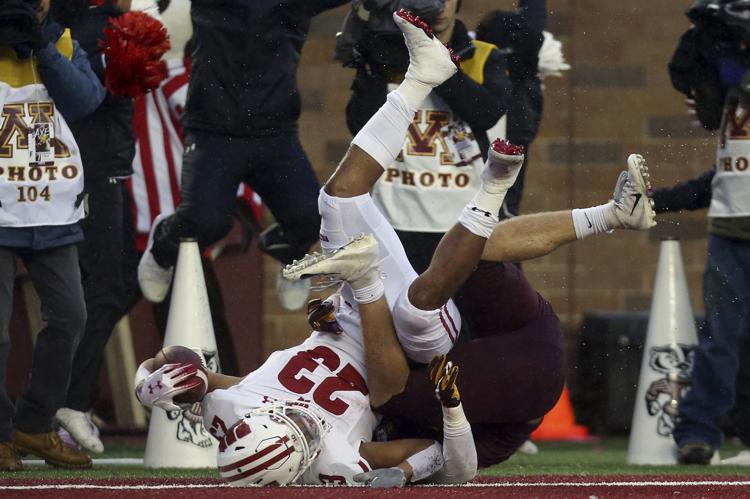 Badgers 38, Golden Gophers 17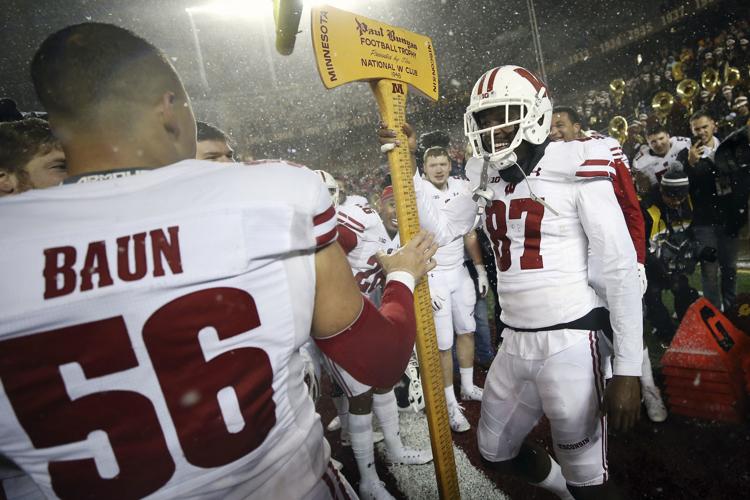 Badgers 38, Golden Gophers 17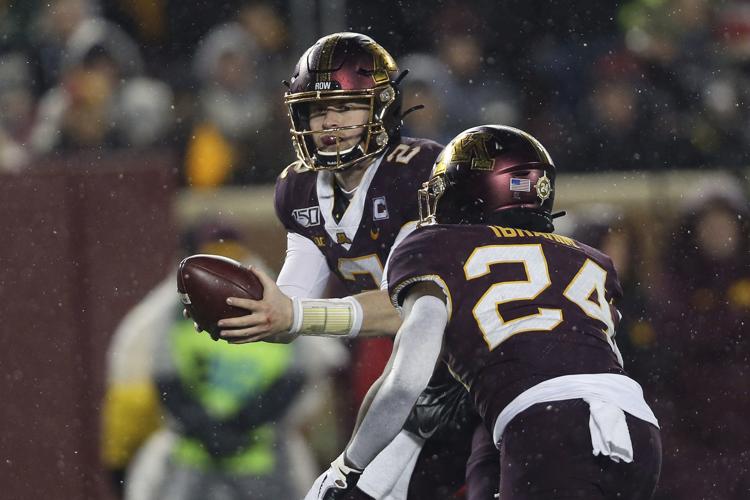 Badgers 38, Golden Gophers 17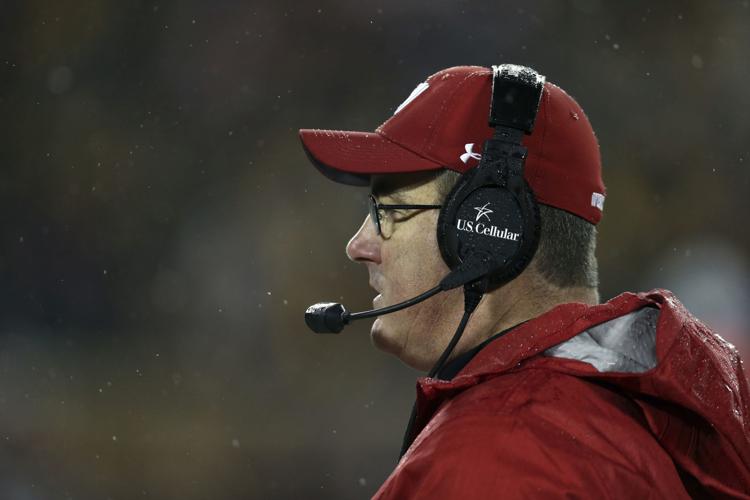 Badgers 38, Golden Gophers 17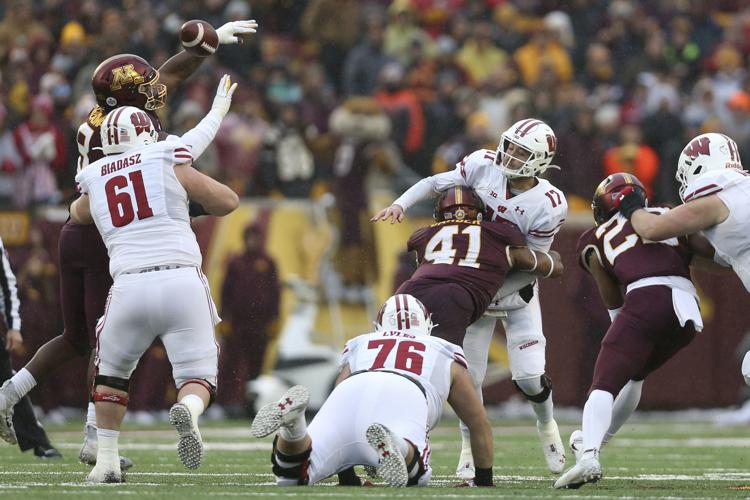 Badgers 38, Golden Gophers 17
Be the first to know
Get local news delivered to your inbox!