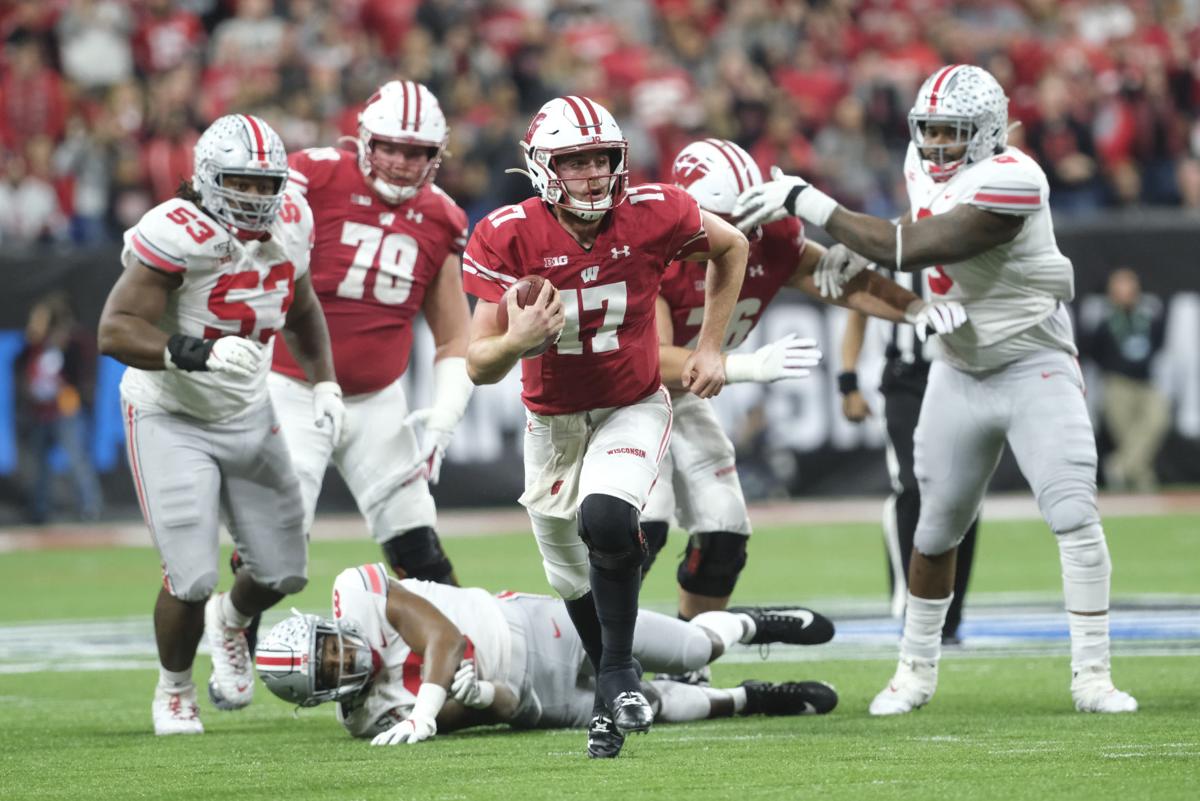 Think back to a month ago, when the sports world was first put on hold by the COVID-19 pandemic.
At the time, we were talking about pushing the start of the Major League Baseball season back a month, the NBA and NHL going straight to the playoffs after a short hiatus, postponing the NCAA men's basketball tournament for awhile and resuming spring football practice when the students returned to campus from spring break.
Boy, were we naive or what?
The scope of the pandemic and the misery and death it has caused, not only in this country but worldwide, has changed everything. Our optimism from a month ago seems silly. Still, as we contemplate when life will return to normal, it is natural for fans to ask the same question regarding their favorite teams and leagues.
Since sports is an integral part of normal in our country, we remain optimistic they will return sooner than later. We're even getting some encouragement in that regard.
Like when our nation's medical leaders tell us we're getting close to turning the corner and that our social-distancing actions have flattened the curve of the pandemic. Like when MLB, the NBA and the NHL are mulling plans for playing games in fan-free, studio-type settings. Like when several prominent college football coaches urge a quick return to organized activities for their teams so the season can start on time.
This time, we shouldn't be so naive.
No matter how optimistic any of this sounds, we're a long way off from watching the sports we love. Although we've made progress in COVID-19 detection, the lack of a vaccine or treatment options that have proven to be effective ensures the recovery will be a long, slow, step-by-step process. Like the rest of society, there won't be an on-off switch as to when sports can start up.
Resuming professional sports leagues by playing games at one site without crowds and with players, coaches, umpires and team employees being sequestered for weeks or months in hotels makes economic sense because the quarantined populace would constitute a hungry, captive audience. However, it would be a logistical nightmare that would be one positive COVID-19 test from shutting down the league, not unlike Rudy Gobert's positive diagnosis did for the entire sports world a month ago.
But it is college sports that could suffer the most damage from the current COVID-19 shutdown. Indeed, there is growing concern the college football season, despite the openers being 4½ months off, is in serious jeopardy of being pushed back, reduced or canceled altogether. And because football drives the economic bus in college athletics, there are dire predictions that repercussions from a missed season would range from athletic departments dropping sports to the formation of a new organization to replace the NCAA.
Don't shrug this off as just another alarmist threat. Despite Oklahoma State coach Mike Gundy and Clemson coach Dabo Swinney expressing their that the football season will start on time, the chances of the season going off as scheduled go down by the week.
Coaches have been talking privately for weeks about the possibility of losing all or part of the season. Athletic departments have been quietly preparing for the mother of all budget crunches. Conference commissioners and athletic directors have begun to acknowledge the season is in jeopardy.
Big 12 Conference commissioner Bob Bowlsby, one of the biggest hitters in college sports, said Thursday he is concerned about having a "full and robust football season" and that the conference and its schools are working on contingency plans and cost-saving measures.
University of Wisconsin athletic director Barry Alvarez said on his radio show on WIBA-AM Wednesday that his athletic department is creating three budgets for next season: one with competition returning in full; one with no fall sports, including football; and one with no fall or winter sports.
On one hand, thinking ahead is commendable. On the other hand, it is a sign of how serious the potential for a lost or reduced football season is.
Unlike the NFL and other pro sports, which operate in their own world, college sports are part of a much larger universe. For sports to return, school must be in session and campus systems must be operating. UW has canceled on-campus activities until at least Aug. 1 and will conduct summer school online, leaving a small window prior to the fall season. And that's assuming the war against the pandemic goes well.
For college football in particular, such a small window creates serious issues. Players who have been sitting at home will need time for physical conditioning and training, then will have to go through fall camp before they can play in a game. If they can't even get to campus until the first part of August, it's hard to imagine the season starting before October. And what school president will risk putting 75,000 people in a stadium without getting the all-clear signal from the government?
Some of the recent optimism might be wishful thinking and a potentially bad message to relax our guard, but ultimately it won't be football coaches who will determine the sport's fate this fall. It will be the path of the pandemic and whether our actions continue to shorten it.
Concerned about COVID-19?
Sign up now to get the most recent coronavirus headlines and other important local and national news sent to your email inbox daily.