PASADENA, Calif. — No football program in the Big Ten Conference has burnished its reputation in the Rose Bowl more than the University of Wisconsin.
The Badgers went 3-0 in Rose Bowls under former coach Barry Alvarez in the 1990s, winning those image-enhancing games using a time-honored Alvarez formula. They didn't turn the ball over. They didn't commit unnecessary penalties. And they won the field position battle by dominating on special teams.
Under coach Paul Chryst, UW has maintained much of that game plan, especially when facing the kind of high-quality opponents you meet in Rose Bowls. Chryst's Badgers don't make many mistakes and almost never beat themselves.
Unless, of course, they have a game where they do make mistakes. Then the plan goes horribly awry.
Whether it was because UW wasn't ready to play its best game or because Oregon made the Badgers do it or because that's just the way the football bounced, 11th-ranked UW played an uncharacteristically sloppy game against seventh-ranked Oregon in the Rose Bowl Wednesday and paid for its mistakes. In a setting where they could have announced their return to college football's upper echelon after a down season in 2018, the Badgers dropped a maddening 28-27 decision to the Ducks, in large part because they couldn't stay in character.
"Certainly in this game, I appreciate (the players) and the guys put it out there," Chryst said. "But everyone knows football and we did some things that make it harder to win. And we didn't overcome that."
UW tried hard to overcome that. The defense shut down Oregon's running game and limited the Ducks to 204 total yards. The offense controlled the ball, running 72 plays to Oregon's 51. And Aron Cruickshank had a 95-yard kickoff return for a touchdown and set up another touchdown with a 47-yard return.
Most of the time, UW wins when putting up numbers like that. Not this time. Not against a very good Ducks team that won the Pac-12 Conference title and is on the rise under coach Mario Cristobal.
The more telling numbers for the Badgers were four turnovers, nine penalties for 79 yards and two special-teams errors. So while the Rose Bowl was a great spectator game in a sea of bland bowls, UW strayed so far from its principles that it somehow lost in one of its favorite venues to an Oregon team it was beating in most other ways.
"When you have those things happen in a game, it will definitely hurt you," tailback Jonathan Taylor said. "There's possibly a slim chance you could win, but definitely it puts you in a tough position when you have self-inflicted penalties, special teams problems, turnovers. When you're playing an elite team like Oregon, a great team like that, they'll capitalize on those mistakes. I think that was the biggest part (that was) on us, is understanding we had to clean things up. You can't expect to win against a team like Oregon with turnovers, penalties, special teams issues. I think that definitely played a factor with everything, not playing clean Wisconsin football."
The turnovers definitely weren't UW football as Taylor and wide receiver Danny Davis lost fumbles and quarterback Jack Coan threw an interception. Taylor and Davis had the ball ripped out or punched out by Oregon defenders and Coan sailed a pass when end Kayvon Thibodeaux, Oregon's prized freshman, blasted up the middle to get in his face. The defense bailed out the offense after Taylor's fumble, but Oregon went 36 and 30 yards for touchdowns after the other two, the last one producing the go-ahead score midway through the fourth quarter.
The penalties were mostly of the self-inflicted variety — two false starts, two offensive holding, two defensive offsides, a defensive holding, a dead-ball foul for unnecessary roughness and a phantom offensive pass interference call on Davis that stymied UW's final possession.
As for the special teams, two miscues contributed mightily to the outcome. Anthony Lotti simply dropped the ball attempting to punt and Oregon's Brady Breeze picked it up and returned it for a touchdown. And while Collin Larsh was 2-for-3 on field goals, his miss from 47 yards was costly in a one-point game.
"We just weren't as clean as we should have been and they capitalized on it," linebacker Chris Orr said. "Hats off to them. That's a good team over there. Whenever you're playing a good team, if you shoot yourself in the foot too many times, it definitely makes it harder and harder to win. But at the end of the day, you still need to find a way to overcome that."
UW couldn't do that this time and ended its season with a 10-4 record. But when you play like UW plays, the margin for error is slim. Against Oregon, the Badgers seemed to make a mistake every time they seized the momentum.
"That's just the game of football," tight end Jake Ferguson said. "Turnovers happen. Mistakes happen. You can't point the finger at really anybody — this is definitely a group thing. I missed a catch on a crucial third down. It's just the way the game went. What we need to do now is just look ahead."
UW made strides this season and has reason to look ahead with optimism. But its Rose Bowl performance left an uncharacteristic stain on an otherwise promising season.
---
Photos: Wisconsin Badgers fall to Oregon Ducks in Rose Bowl
Photos: Wisconsin Badgers fall to Oregon Ducks in Rose Bowl
Ducks 28, Badgers 27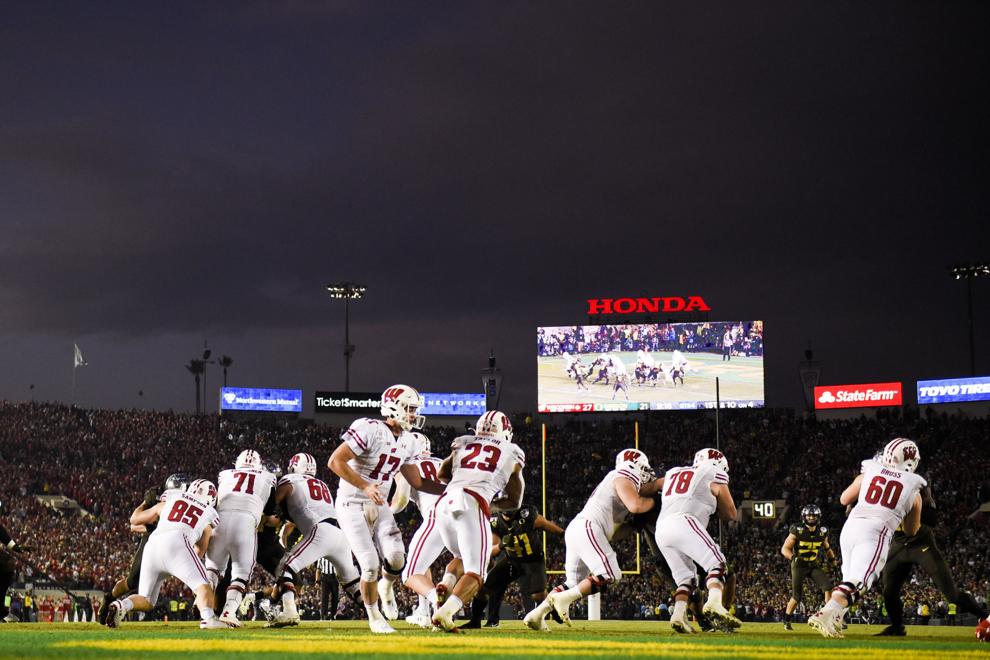 Ducks 28, Badgers 27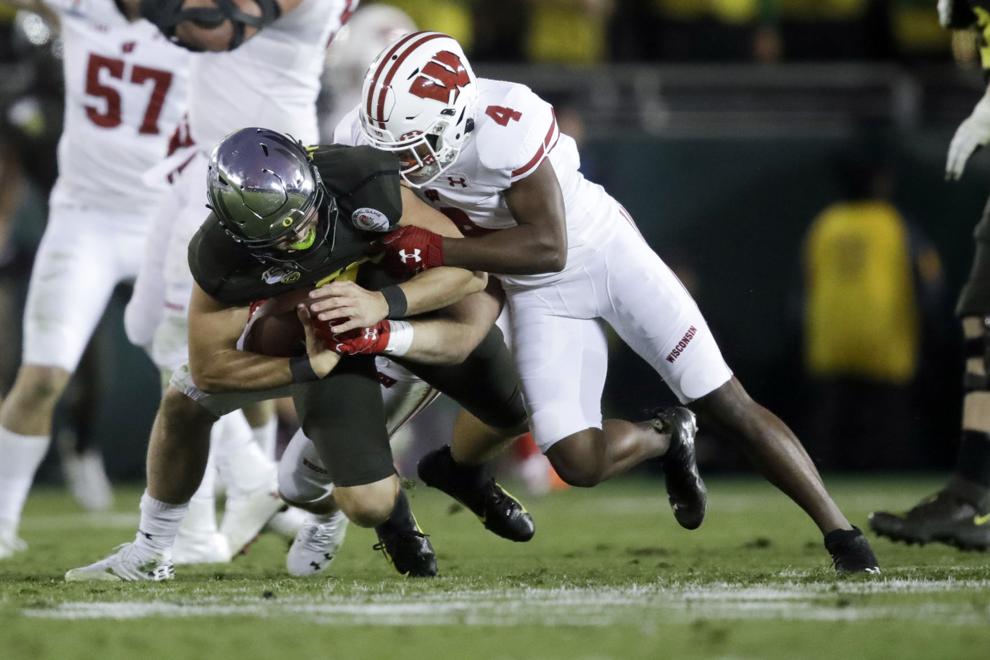 Ducks 28, Badgers 27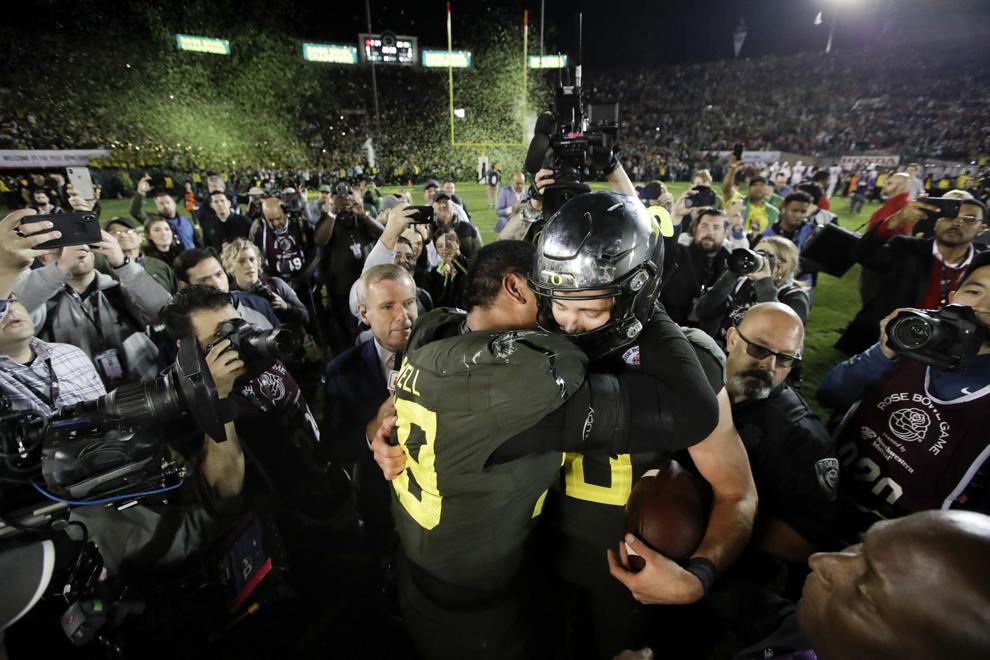 Ducks 28, Badgers 27
Ducks 28, Badgers 27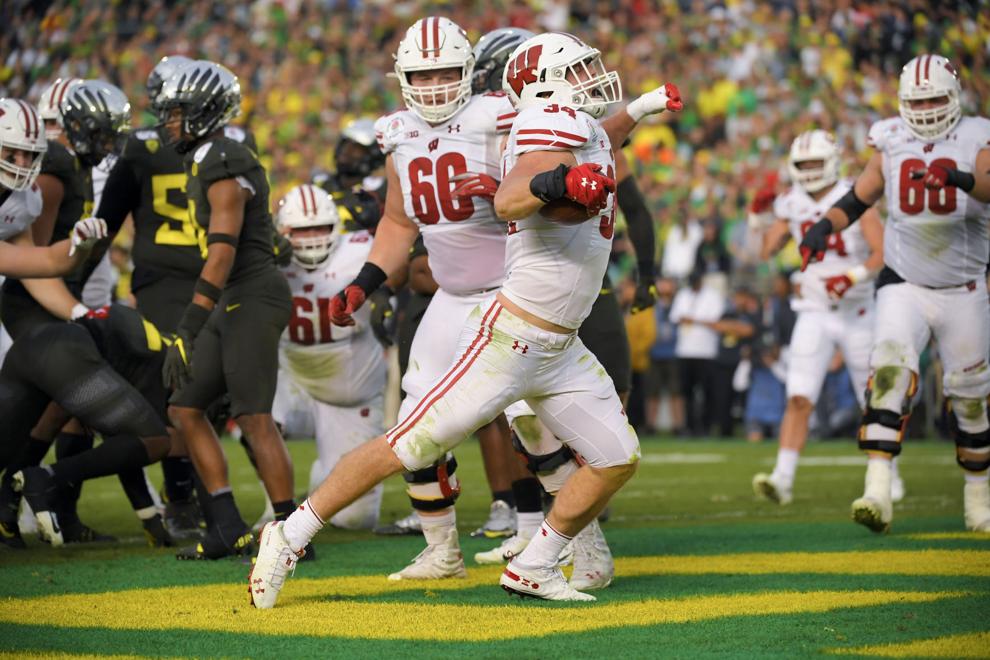 Ducks 28, Badgers 27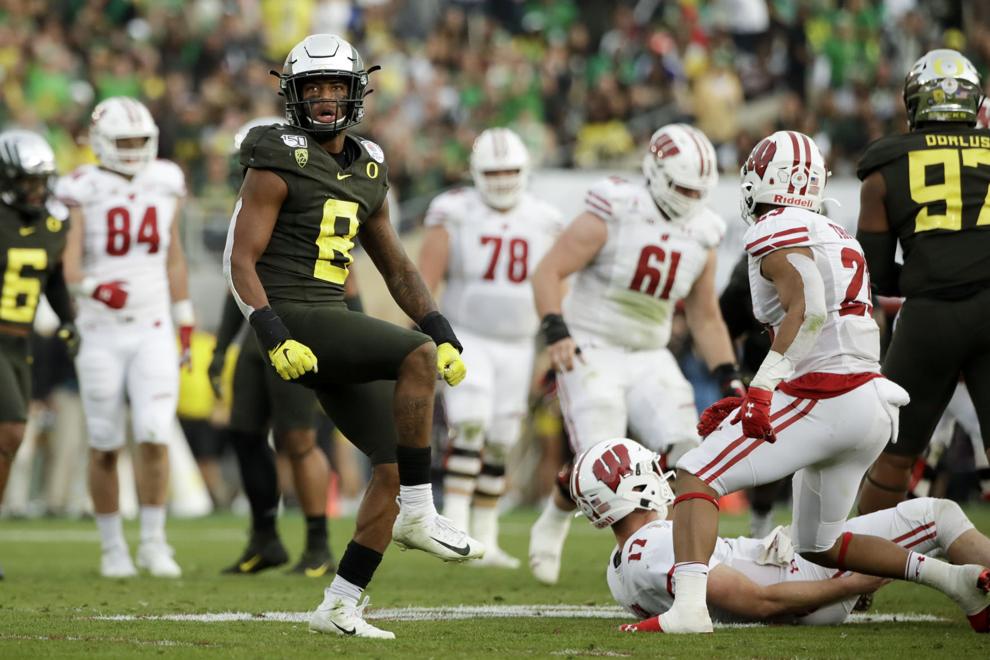 Ducks 28, Badgers 27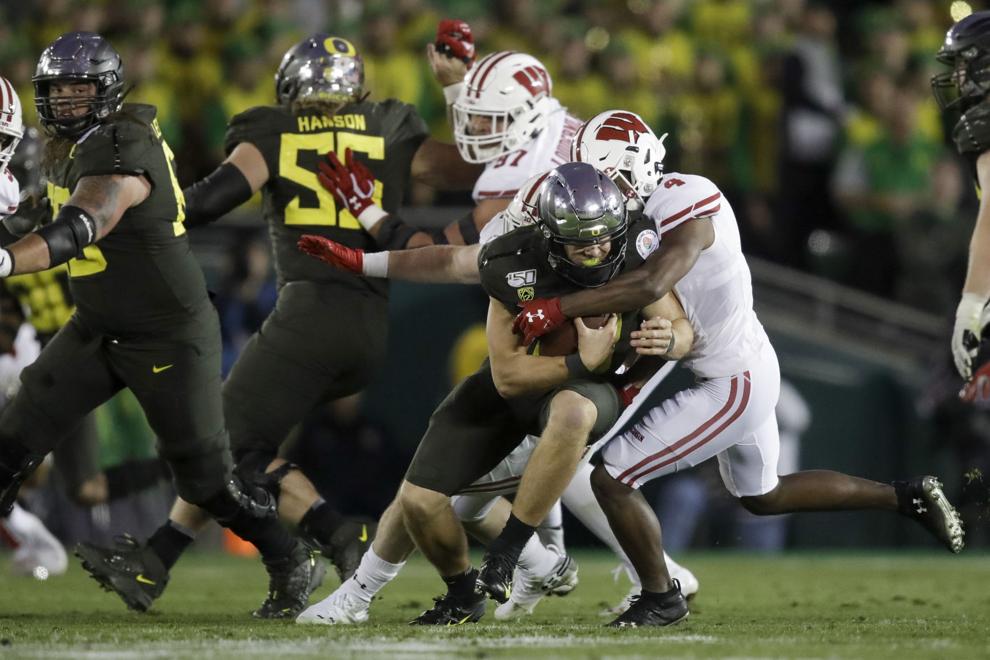 Ducks 28, Badgers 27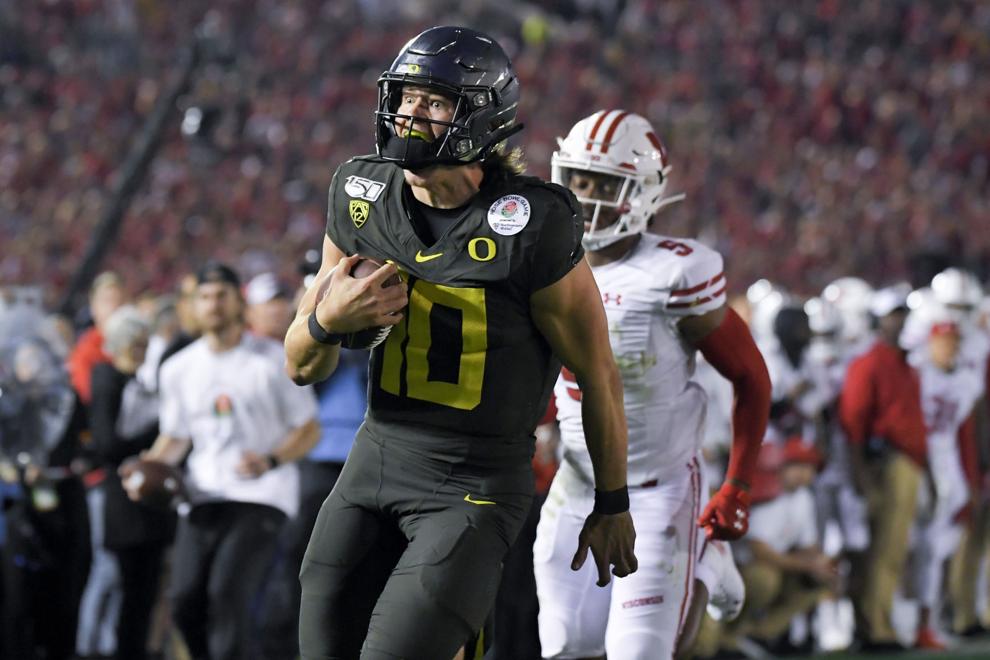 Ducks 28, Badgers 27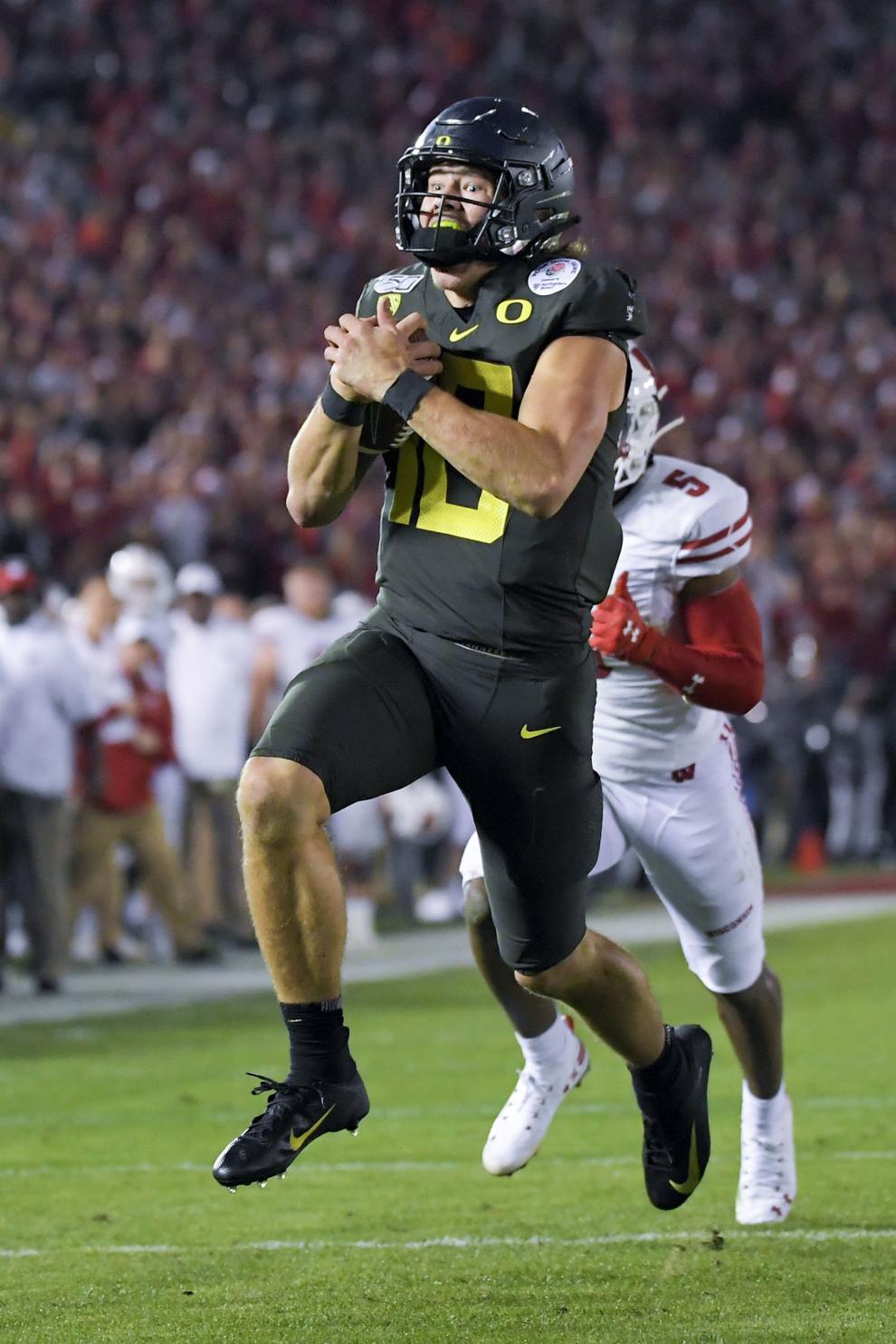 Ducks 28, Badgers 27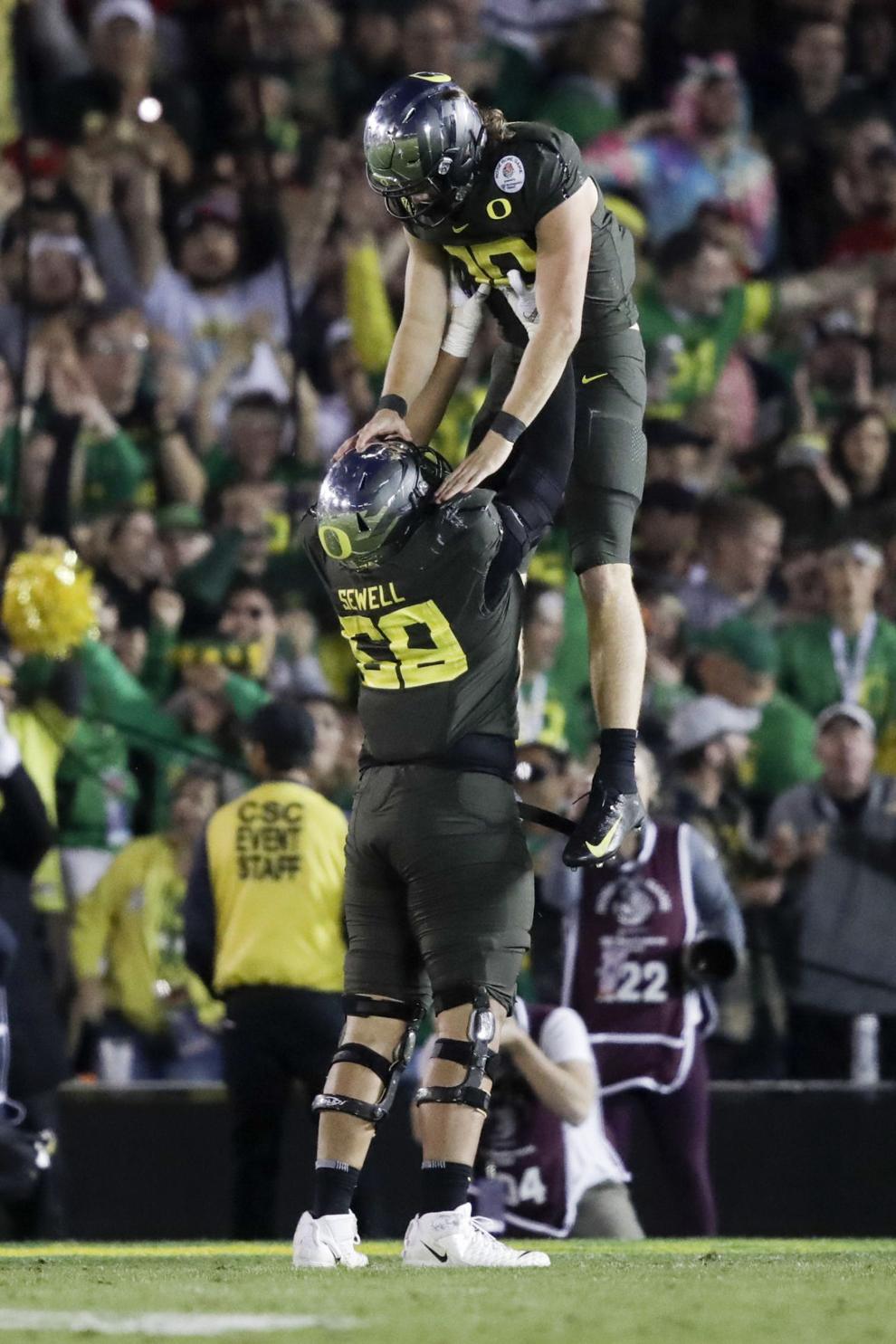 Ducks 28, Badgers 27
Ducks 28, Badgers 27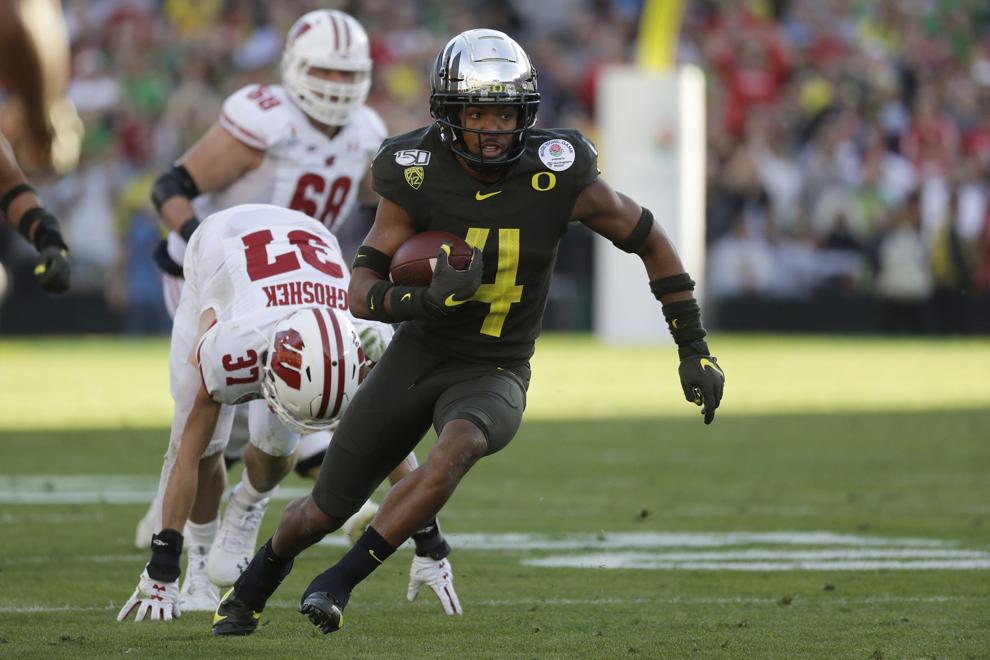 Ducks 28, Badgers 27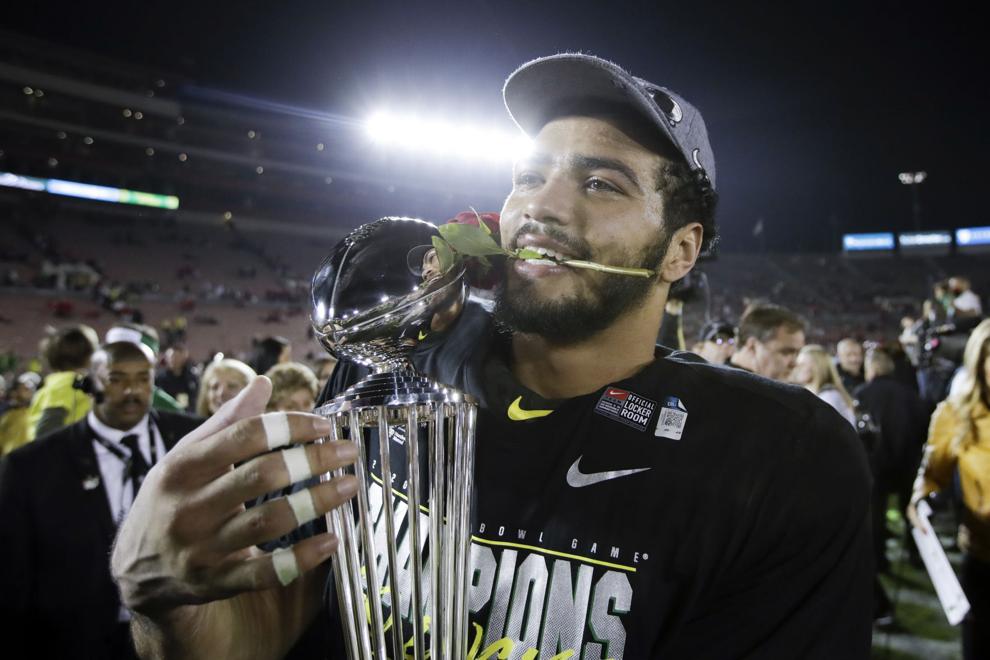 Ducks 28, Badgers 27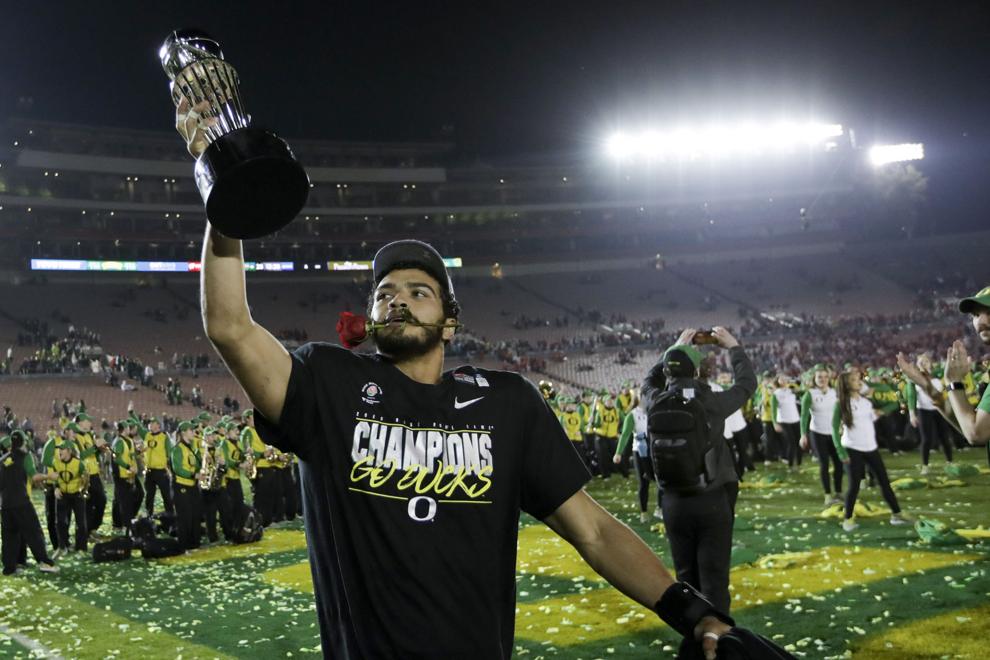 Ducks 28, Badgers 27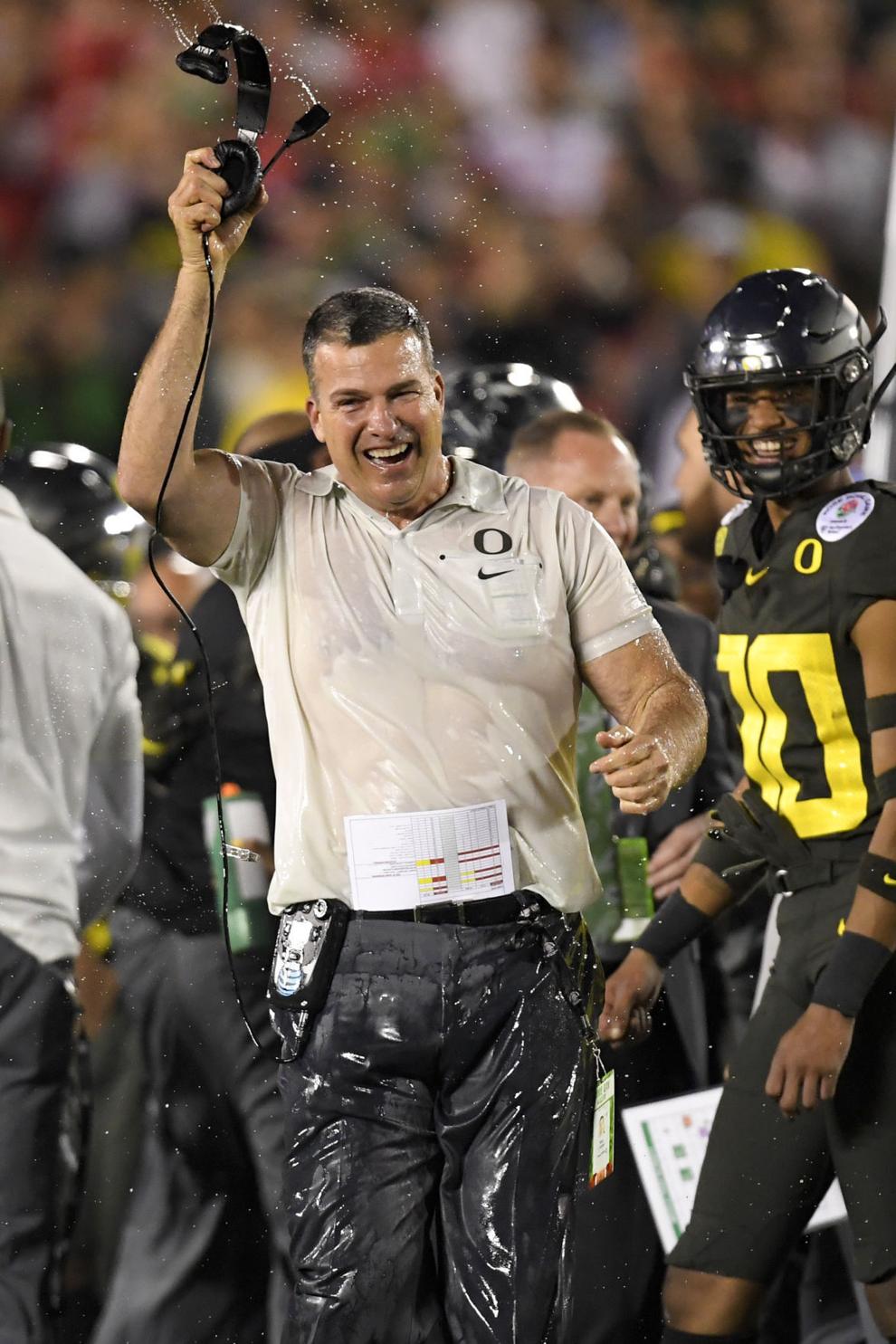 Ducks 28, Badgers 27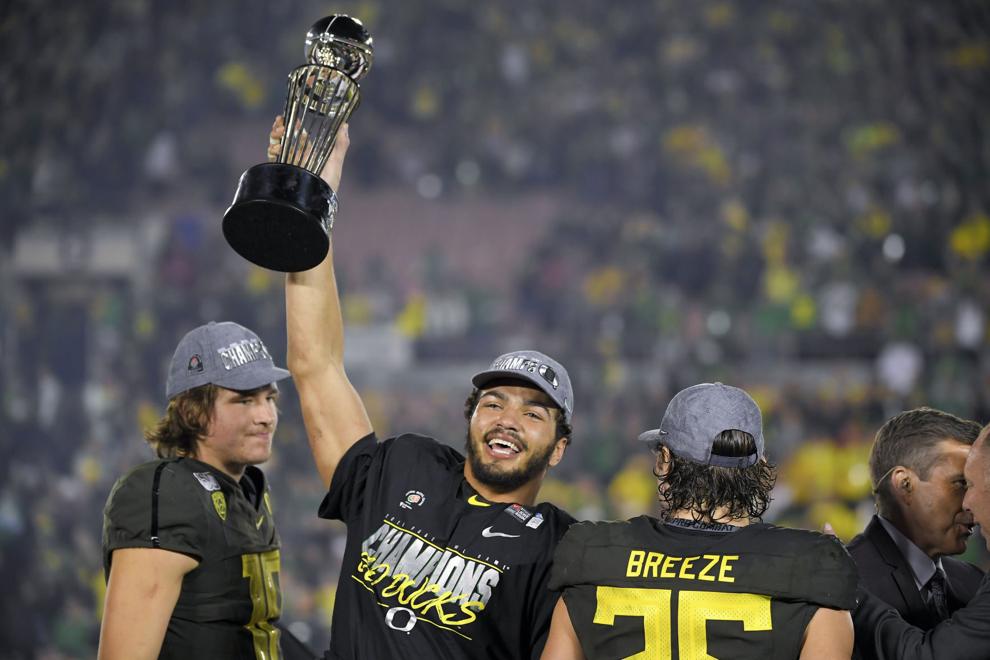 Ducks 28, Badgers 27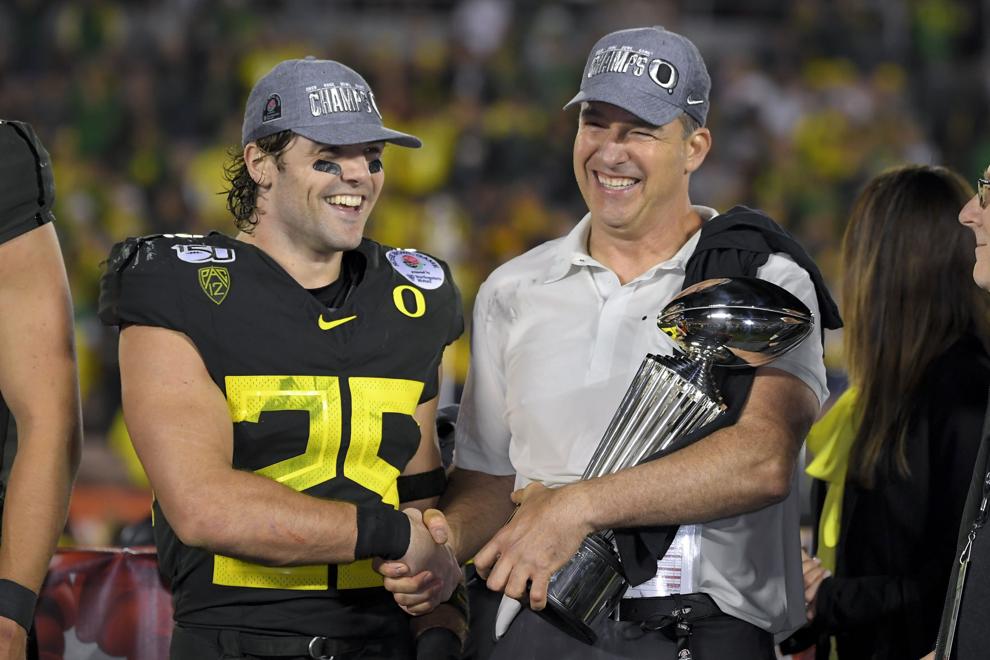 Ducks 28, Badgers 27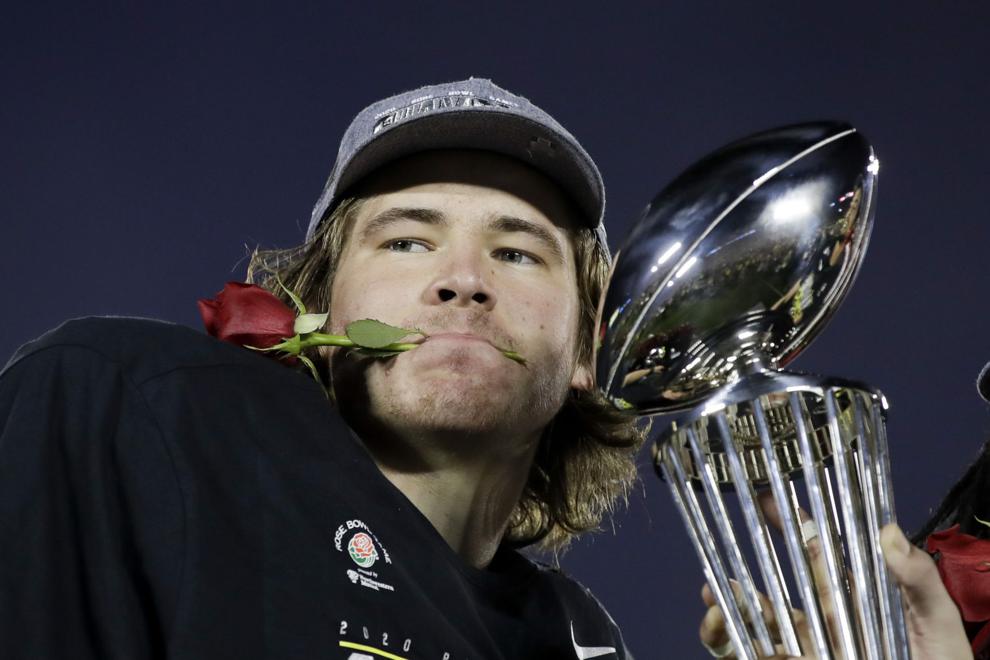 Ducks 28, Badgers 27