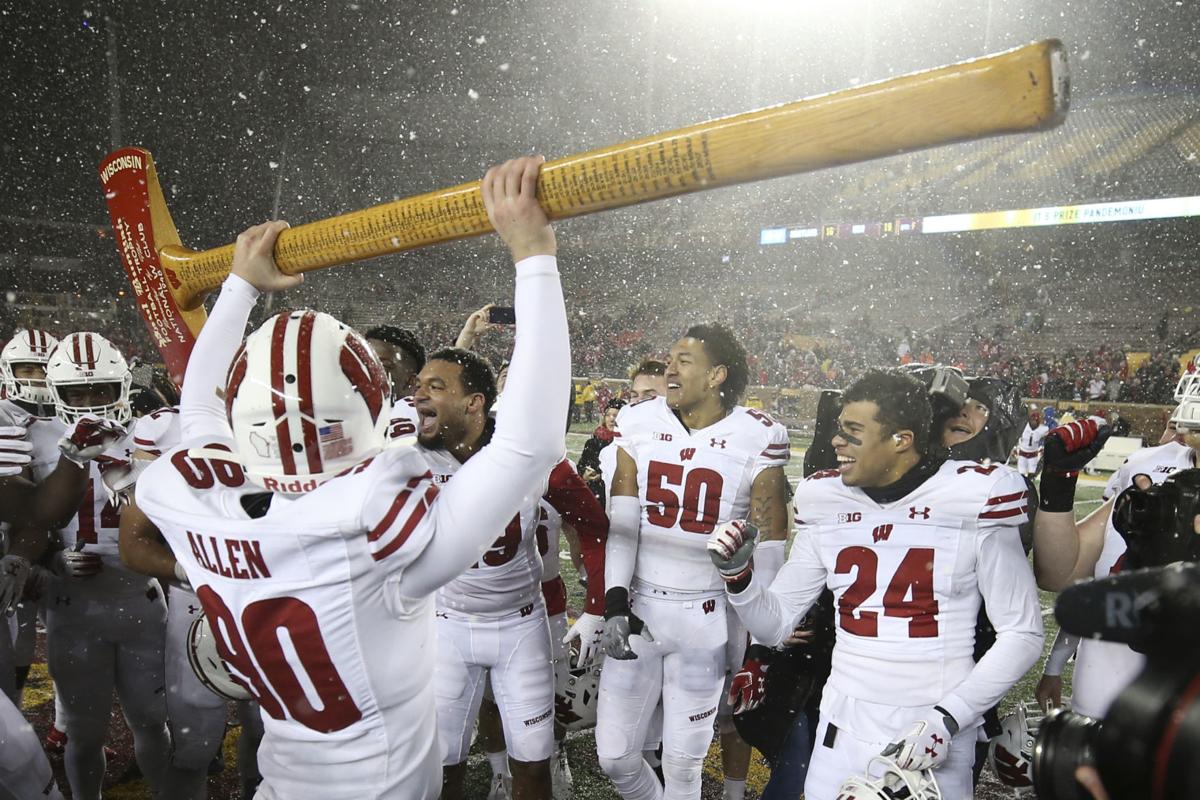 It's hard to row in the snow?
The 13th-ranked Badgers also showed that rumors of their demise as the dominant program in the Big Ten Conference's West Division were greatly exaggerated. In dispatching the ninth-ranked Gophers with relative ease, the Badgers did more than reclaim Paul Bunyan's Axe after its one-year sabbatical and set up a rematch with second-ranked Ohio State in the Big Ten championship game.
Indeed, the Badgers repelled a takeover attempt by the Gophers in their third season under voluble coach P.J. Fleck, handing them only their second loss of the season. With strong play in every phase of the game, the Badgers put the upwardly mobile Gophers in their place and reasserted their control over a division they have all but owned since it was formed in 2014.
The Gophers haven't been a truly competitive program for decades, but they left Madison with a surprising 37-15 victory and the Axe in the final regular-season game last year, then won their first nine games this season to send their long-suffering fans into a tizzy. But in what some were calling Minnesota's most important game since its powerhouse days in the 1960s, the Badgers emphatically put an end to all that talk on a windy, snowy day at TCF Bank Stadium.
"They were getting a lot of noise and hype this year, but we knew what we had to do, come in here and handle business," wide receiver Kendric Pryor said. "In all three phases, just play good ball. As (wide receivers) coach (Ted) Gilmore said, 'Restore the order, just get things back to how they were.' Us being like the big dogs of the West, it was just getting back to going out there and showing dominant football, and I think we did that today."
Indeed, they did. The Badgers gave up touchdowns early and late, but in between they kept the Gophers out of the end zone for almost 53 minutes while scoring 38 points themselves. Afterward, they added to the rivalry's lore by mocking Fleck's "row the boat" mantra, heading to midfield, flipping over the Axe and pretending to use it as an oar.
On top of a dominating performance, Orr and a group of teammates stood at midfield and used the Axe as an oar, mocking Minnesota coach P.J. Fleck's "Row the Boat" mantra.
Yes, the victory that gave UW its fourth West Division title in six years was about the Axe. It always is. But this was about more than the Axe. This was about keeping the pecking order intact.
"I don't think it ever left our mentality that the West comes through us," defensive end Garrett Rand said. "I think that's what our mindset was. I think Minnesota's always like, 'Oh, we're going to have a big year this year,' and stuff like that. But we just have that mentality, 'Yeah, you have to come through us for the Big Ten West.' "
There were many reasons Minnesota couldn't get through UW Saturday, but two stood out. From coach Paul Chryst on down to the players, the Badgers were aggressive and daring, knowing that to win a big game you have to live on the edge a bit and take some chances. Second, UW clearly revealed the major remaining difference between the programs by dominating both lines of scrimmage.
The victory secures not only Paul Bunyan's Axe for the Badgers, but also the Big Ten West Division title and a berth into next week's Big Ten Championship Game. 
In a twist that few expected, it was Chryst, not Fleck, who was the more aggressive coach. Fleck mystifyingly called for a punt on fourth-and-2 from the 35-yard line with a 7-0 lead in the first quarter. In the third quarter, he twice called running plays on third-and-10 in UW's half of the field.
Chryst was just the opposite, showing a trust in his players that he didn't always show earlier in the season. After seemingly emptying the playbook in last week's victory over Purdue, Chryst dug deeper when Minnesota committed as many as nine players to stop UW tailback Jonathan Taylor. He basically turned the offense over to quarterback Jack Coan and wide receiver Quintez Cephus once it became obvious that the Gophers weren't going to let Taylor beat them. He also added an end around to his many jet sweeps and called some screen passes off deceptive motions that worked perfectly.
Minnesota was on its heels so badly that Cephus only had to beat a linebacker, Thomas Barber, on his 47-yard touchdown catch, Taylor caught a 28-yard touchdown pass on a wheel route with end Carter Coughlin chasing him and tailback Garrett Groshek went 70 yards on a screen pass when UW caught Minnesota in the wrong defense.
Finally, Chryst went for it on special teams, running a reverse to little-used speedster Isaac Guerendo on a kickoff return after Minnesota had cut the lead to 17-10. Pryor scored on a 26-yard end around two plays later and order was restored.
"You've to go in with the mindset of playing to win the game," Groshek said. "There's no reason in having those plays on your call sheet and not calling them. It's just finding the right situation to call them."
It helps when your offensive line doesn't give up a sack and your defensive front virtually shuts down a dangerous, three-man running game. In a display of power, UW physically imposed its will on Minnesota.
"We dominated the line of scrimmage and it was a very heartfelt, purposeful act on the field today," center Tyler Biadasz said. "You could feel that."
In the process, UW sent a message: Not so fast, Minnesota. There will be no changing of the guard in the West this year.
---
Photos: Wisconsin Badgers take back Paul Bunyan's Axe from Minnesota Golden Gophers
Badgers 38, Golden Gophers 17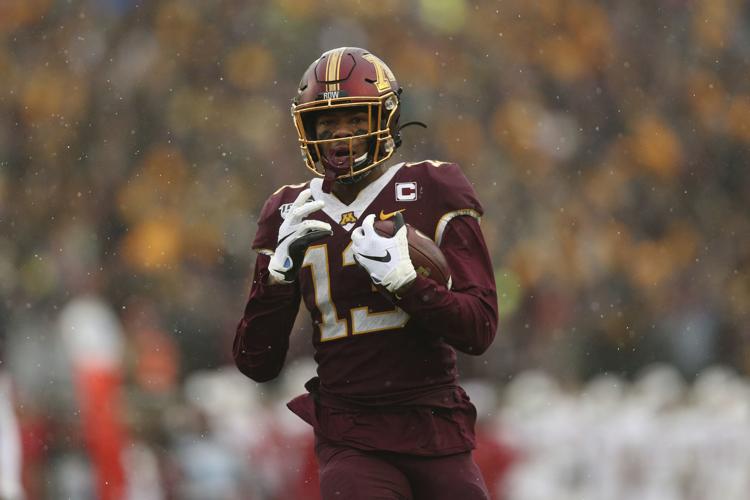 Badgers 38, Golden Gophers 17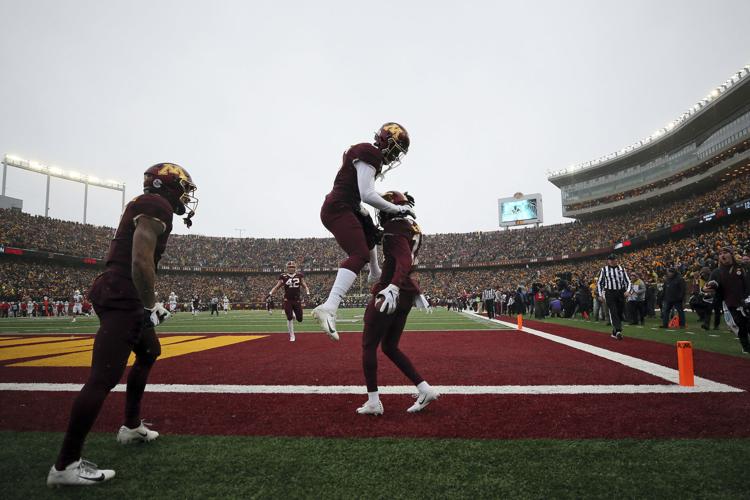 Badgers 38, Golden Gophers 17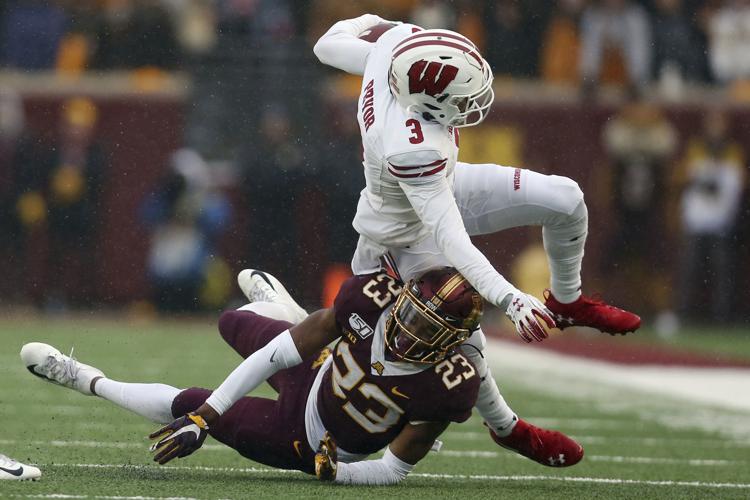 Badgers 38, Golden Gophers 17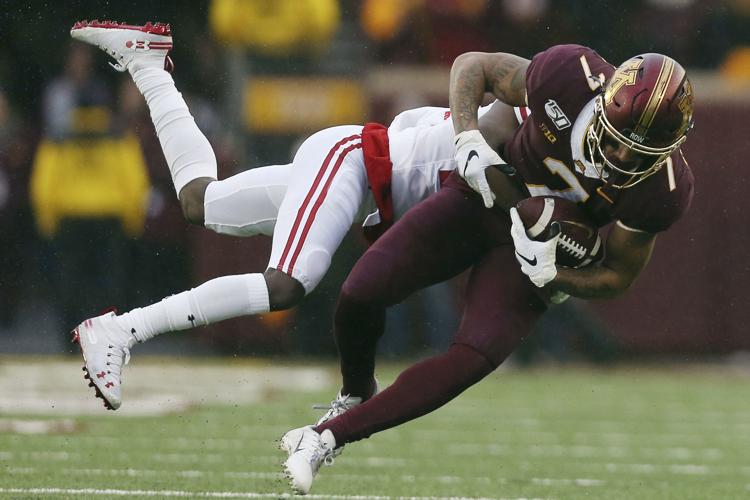 Badgers 38, Golden Gophers 17
Badgers 38, Golden Gophers 17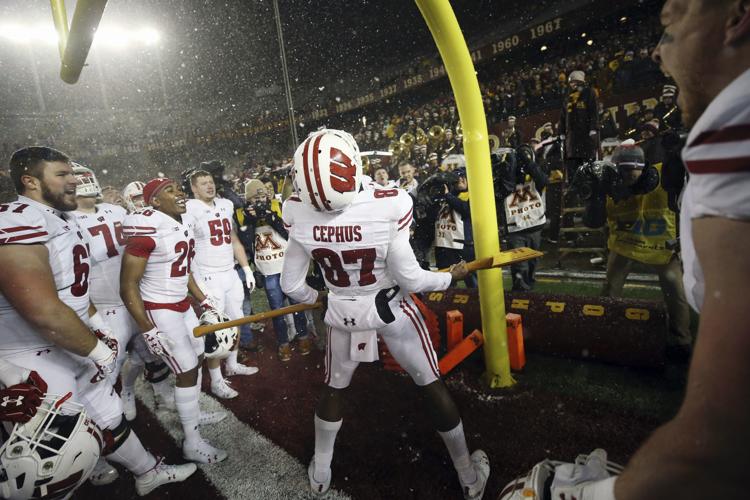 Badgers 38, Golden Gophers 17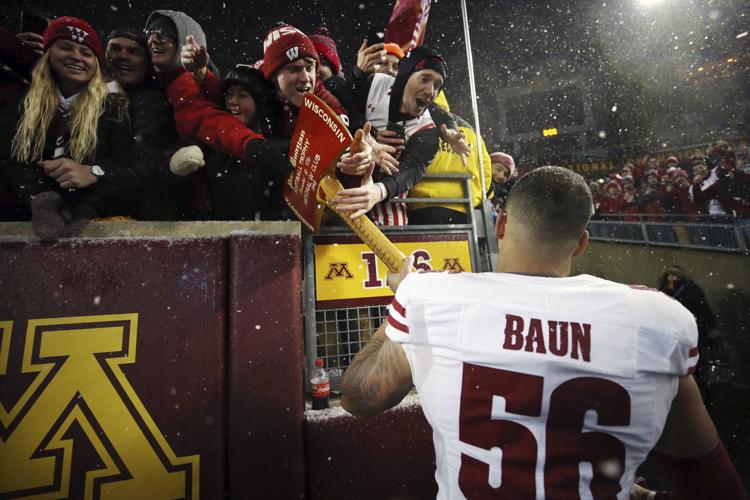 Badgers 38, Golden Gophers 17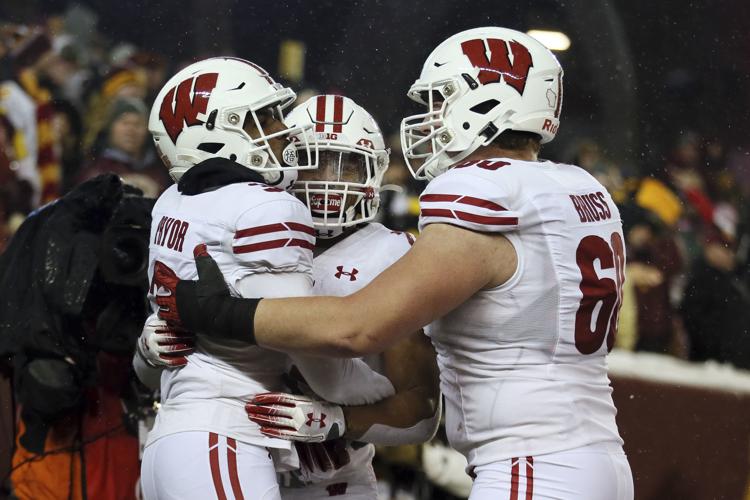 Badgers 38, Golden Gophers 17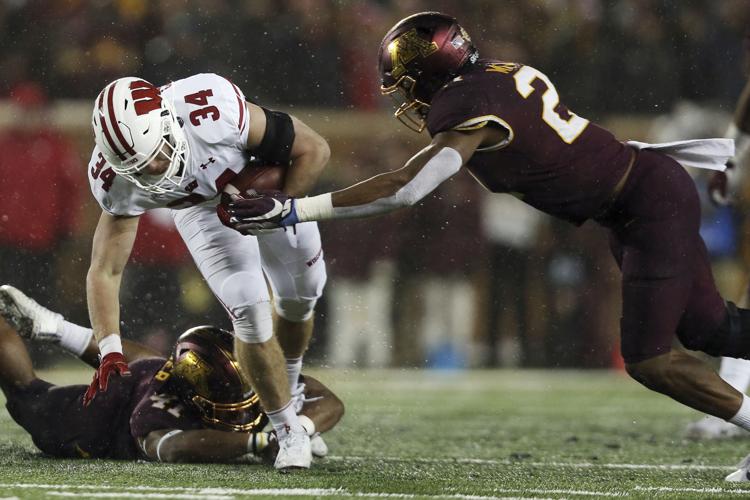 Badgers 38, Golden Gophers 17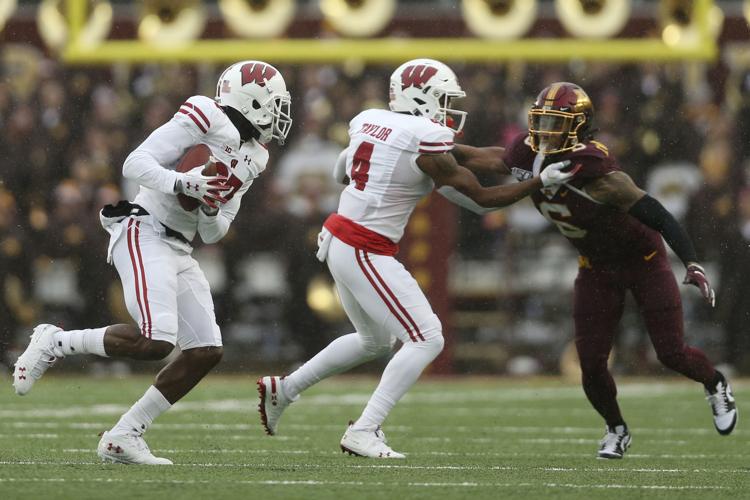 Badgers 38, Golden Gophers 17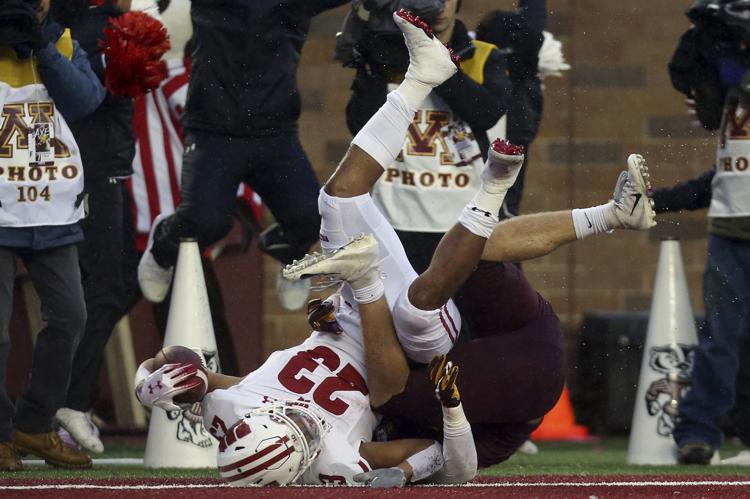 Badgers 38, Golden Gophers 17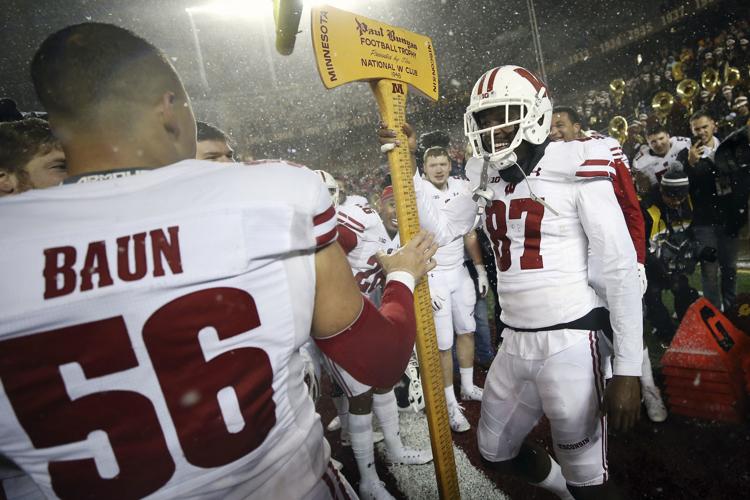 Badgers 38, Golden Gophers 17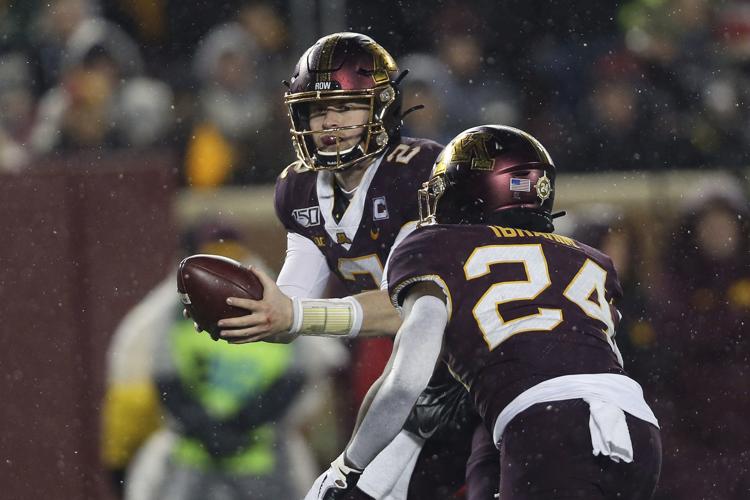 Badgers 38, Golden Gophers 17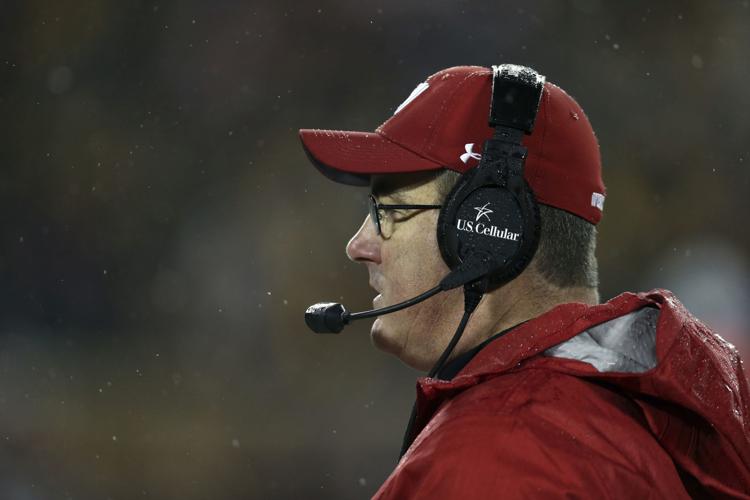 Badgers 38, Golden Gophers 17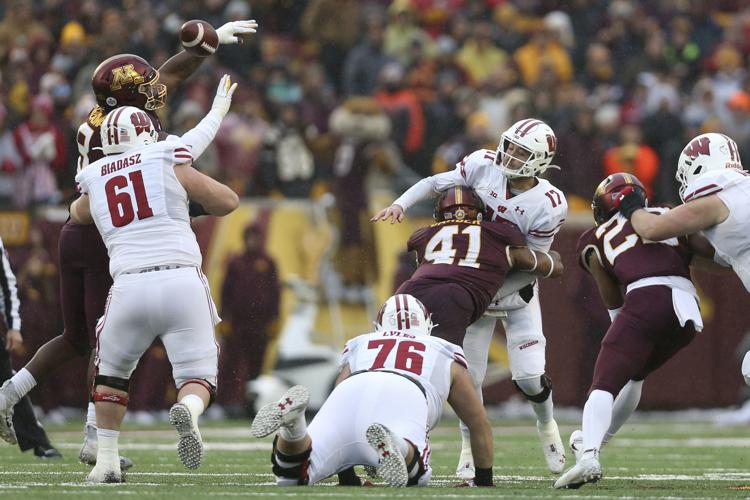 Badgers 38, Golden Gophers 17
Be the first to know
Get local news delivered to your inbox!