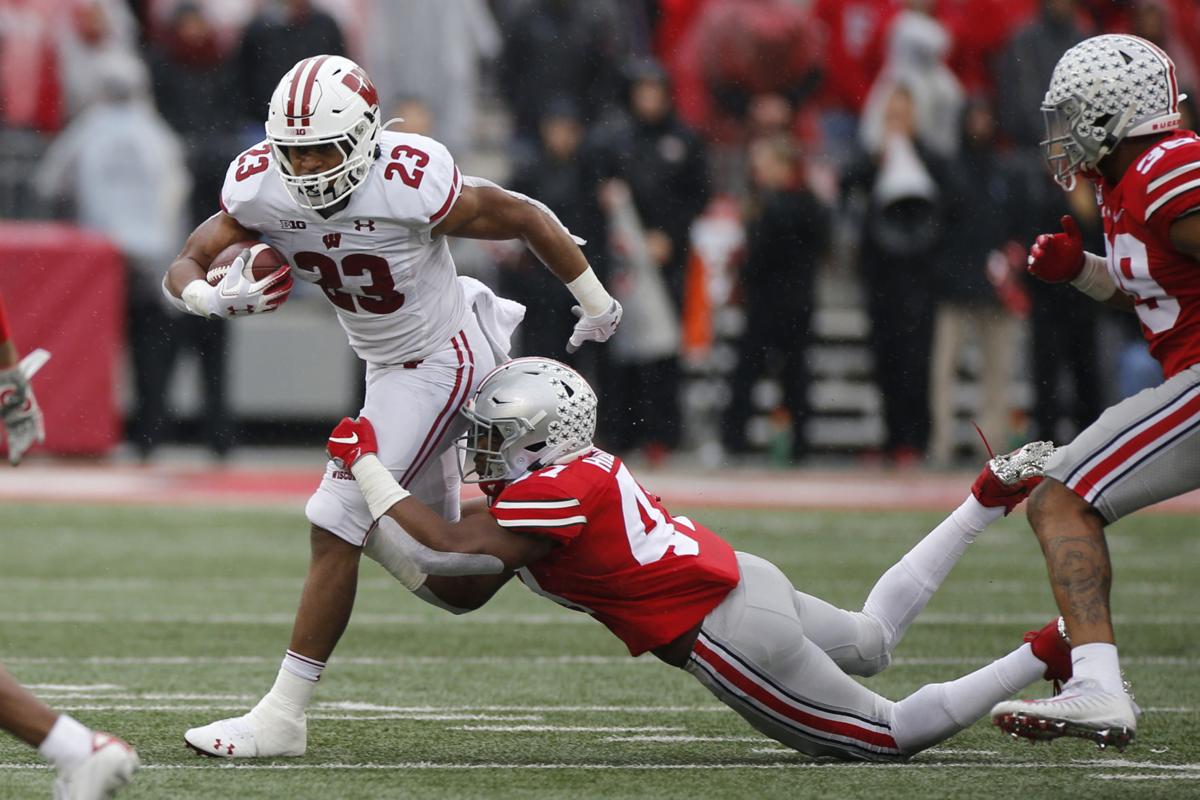 COLUMBUS, Ohio — Ohio State stole the University of Wisconsin's hopes for a College Football Playoff bid Saturday, but first the Buckeyes stole the Badgers' soul.
For three decades, UW has pushed and shoved its way into college football's upper crust behind a big, physical offensive line and a relentless rushing game. It is the soul of UW's program, the engine that drives it. The Badgers run the ball and dare anyone to stop it.
If UW found it difficult to slog through Illinois' penetrating, ever-changing defense in its stunning loss to the Illini a week earlier, imagine what it was like going against the Buckeyes defense, which is bigger, faster, stronger and deeper than Illinois' unit and ranked second in the nation (behind UW).
The Buckeyes stymied tailback Jonathan Taylor on early downs, which forced UW to throw when Ohio State knew it had to throw. That set the table for dynamic end Chase Young, who forced two turnovers among his four sacks as Ohio State held UW to only 7 points. The domination was so complete that UW's only score came on a short field after a turnover.
The loss was UW's second this season, which for all practical purposes eliminates it from the CFP discussion. The Badgers could still come back from their bye week to win their final four games — all against West Division rivals — and earn a rematch with Ohio State in the Big Ten Conference title game, but until they start running the ball like they know how, even the chances of that seem unlikely.
"They have a really athletic defense," tight end Jake Ferguson said of the Buckeyes. "We didn't click on where we wanted to. We didn't come out with the outcome that we wanted."
Wisconsin State Journal reporter Colten Bartholomew asked Badgers fans on Twitter what they thought of No. 13 Wisconsin's 38-7 loss to No. 3 O…
UW seldom does when Taylor is held to 52 yards on 20 carries. That's 2.6 yards per carry, well off his career mark of 6.7. Though five sacks of quarterback Jack Coan bit into the total, UW had 82 yards rushing, its lowest total since it had 60 in the 27-21 loss to Ohio State in the Big Ten title game two years ago.
Against the current Buckeyes, who have won all eight of their games by at least 24 points, UW's inability to run proved fatal. The problems start up front, where the line has four new starters this season and has had rare instability at guard all season. Ohio State continued a trend, started a month ago by Northwestern, of surprising UW with new and often risky looks on defense.
"It's definitely not all on the O-line, it's not all on J.T.," coach Paul Chryst said. "It's 11 on offense versus 11 on defense. It takes everything. And then they're doing certain things, they had a good plan. They came out and went with a heavy look when we were in a couple personnel groups and we weren't consistent enough. And when I say that, (I mean) running or passing."
Opponents have geared their defenses to stopping UW's run forever. Lately, however, they've been selling out more than usual to get that done. They are aggressively attacking the gaps, which is what defenses do against zone blocking schemes. They are committing safeties and linebackers to the run game in a variety of ways, fitting runs differently and bringing different players. Because they don't fear the passing game, they are taking more chances than ever.
Northwestern provided the blueprint in UW's 24-15 victory on Sept. 28 and teams have been reading off it ever since. Taylor had 203 rushing yards against Michigan in the Big Ten opener. In UW's Big Ten games since then, he had 119 against Northwestern, 80 against Michigan State, 132 against Illinois and 52 against Ohio State. The Buckeyes played one safety, four linemen and four linebackers most of the day.
"They had a good scheme," guard Jason Erdmann said. "They brought different things to us that we didn't see on film. Everyone has a good game plan."
That has led to inconsistency, which has led to frustration.
"It's frustrating because a lot of us had a lot of good blocks," tackle Cole Van Lanen said. "We all had our plays. It's that one person that didn't finish or didn't go to the right assignment that changes it from a 4-yard loss to a 4-yard gain. We can't have those plays, especially against a team like this."
In the first half, when UW went scoreless, it had 10 yards on eight first-down runs. Given UW's inability to control Young, that made it almost impossible to throw.
"I think what's going on now is teams are game-planning in ways where they're not putting it on film," Van Lanen said. "As we're trying to game-plan against what they're doing on film, they're bringing stuff at us that we haven't seen them do all year. That's really hard to game-plan against. I think we need to just really tighten things down and get some plays where we just can run it against anything. I think that's what we're going to do and I think we have a really good time for a bye week for all of us to re-gather and get ready to roll."
Just so they roll on the ground because the Badgers can't hope to beat a good team, especially one as good as Ohio State, if it can't run the ball.
---
Photos: Ohio State Buckeyes roll over Wisconsin Badgers in Big Ten showdown
Buckeyes 38, Badgers 7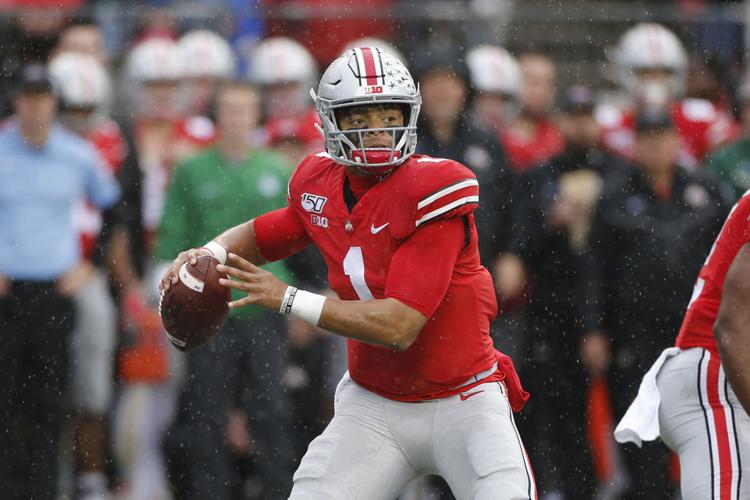 Buckeyes 38, Badgers 7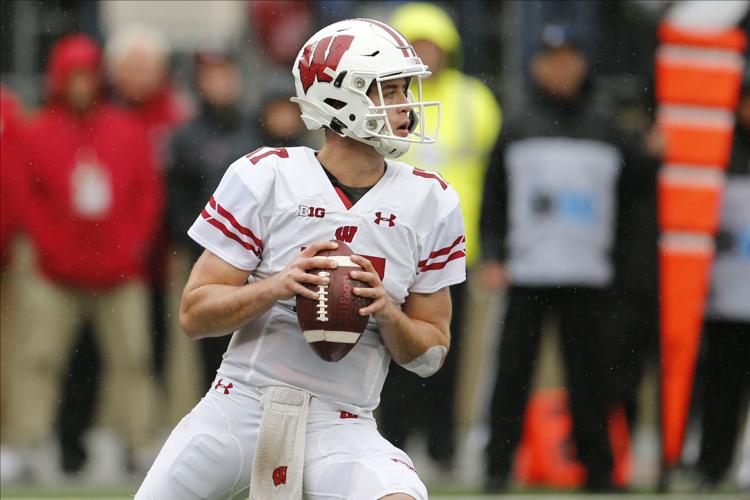 Buckeyes 38, Badgers 7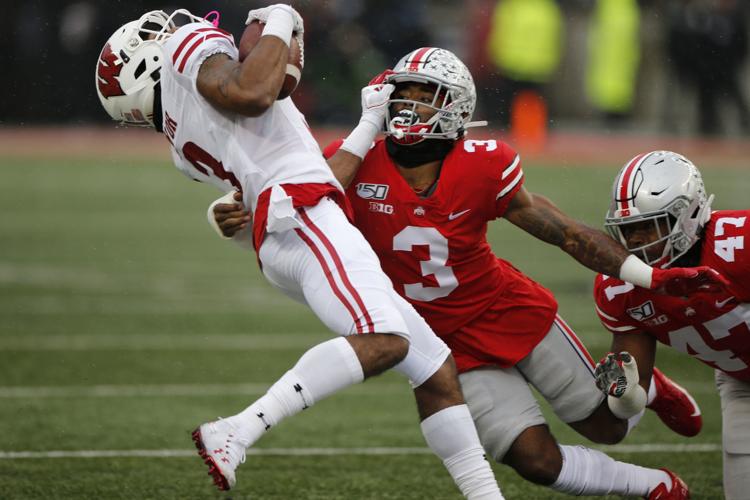 Buckeyes 38, Badgers 7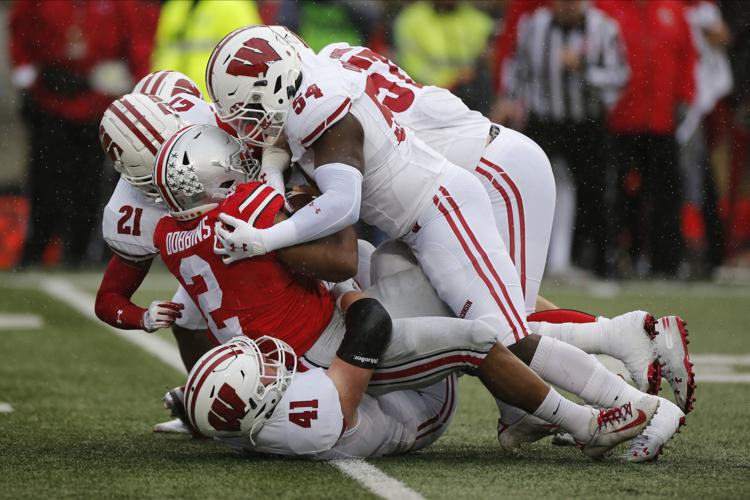 Buckeyes 38, Badgers 7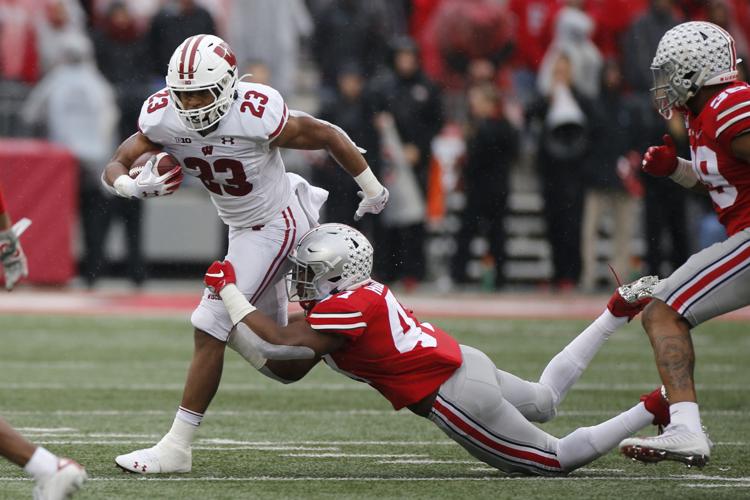 Buckeyes 38, Badgers 7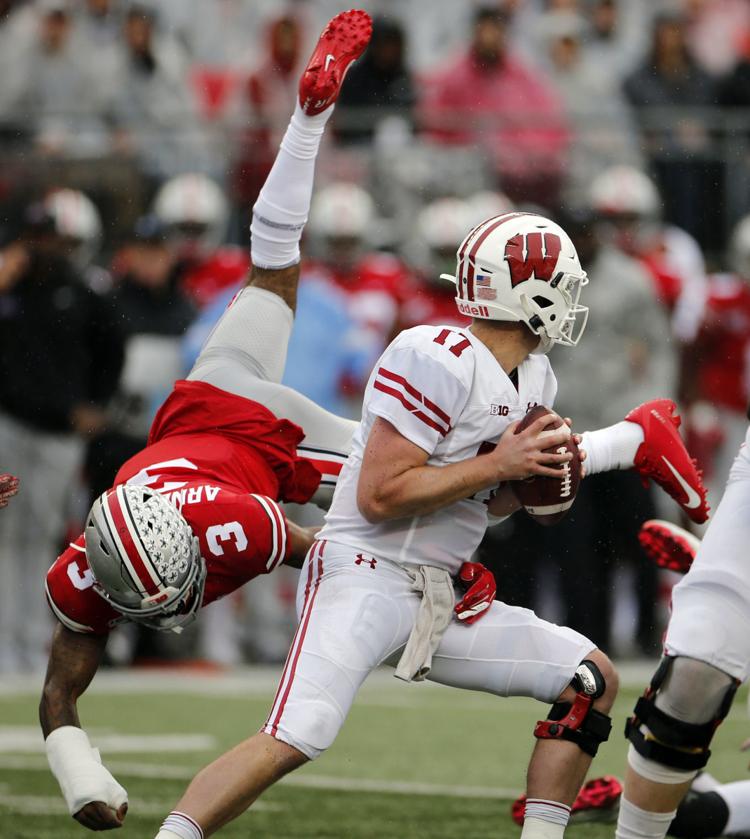 Buckeyes 38, Badgers 7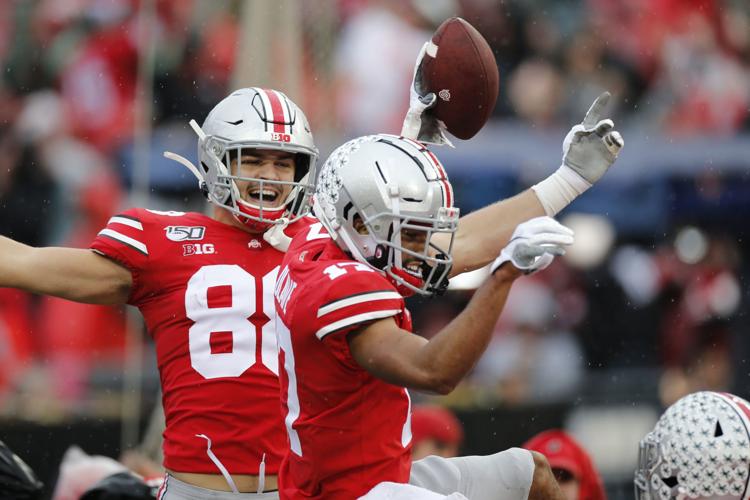 Buckeyes 38, Badgers 7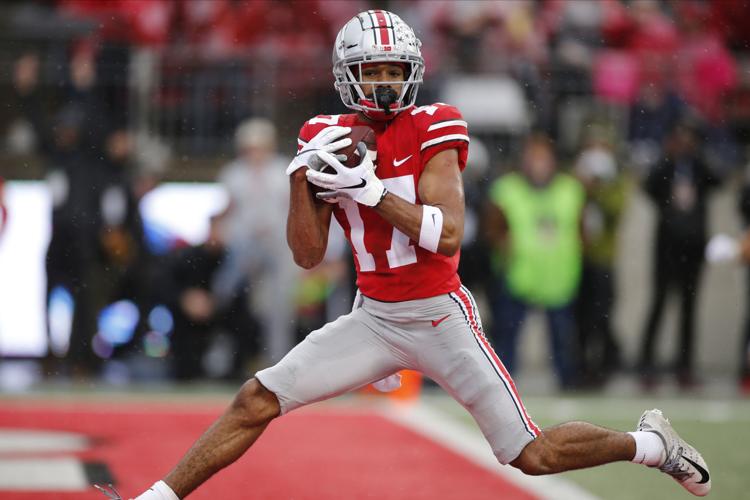 Buckeyes 38, Badgers 7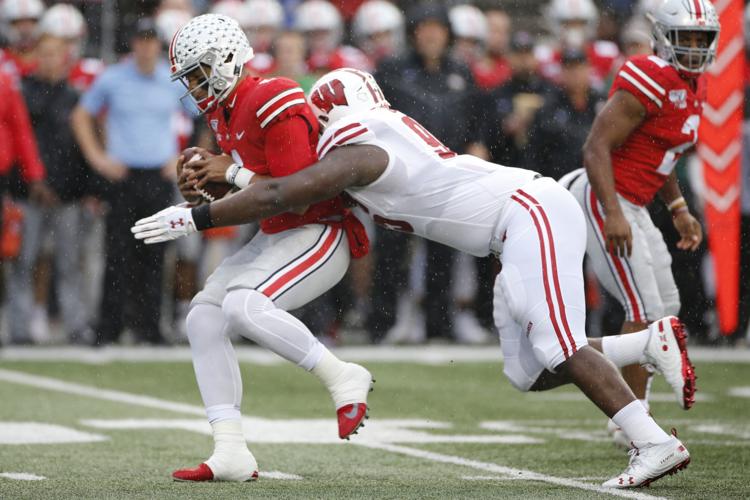 Buckeyes 38, Badgers 7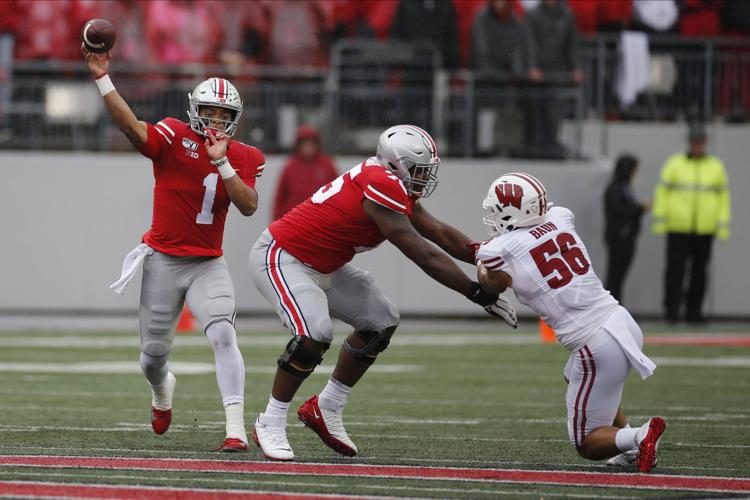 Buckeyes 38, Badgers 7
Buckeyes 38, Badgers 7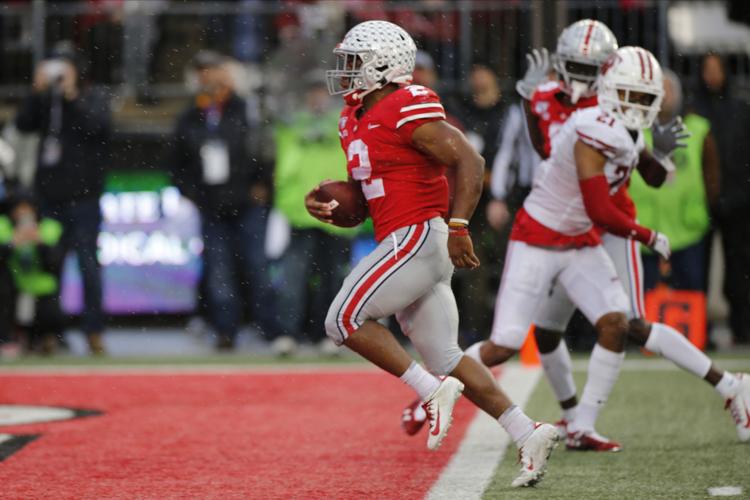 Buckeyes 38, Badgers 7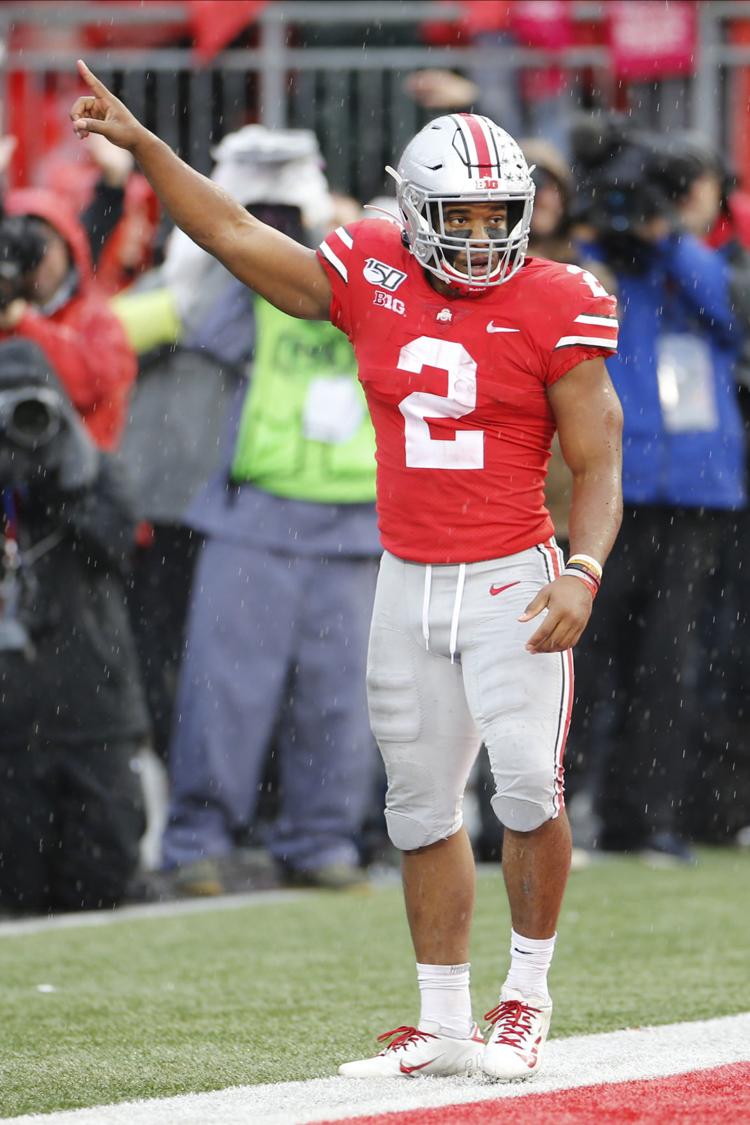 Chase Young, Jordan Fuller celebrate, AP photo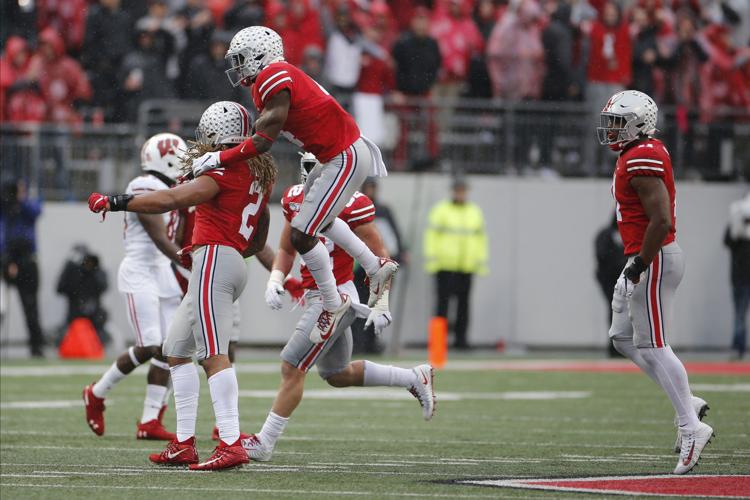 Buckeyes 38, Badgers 7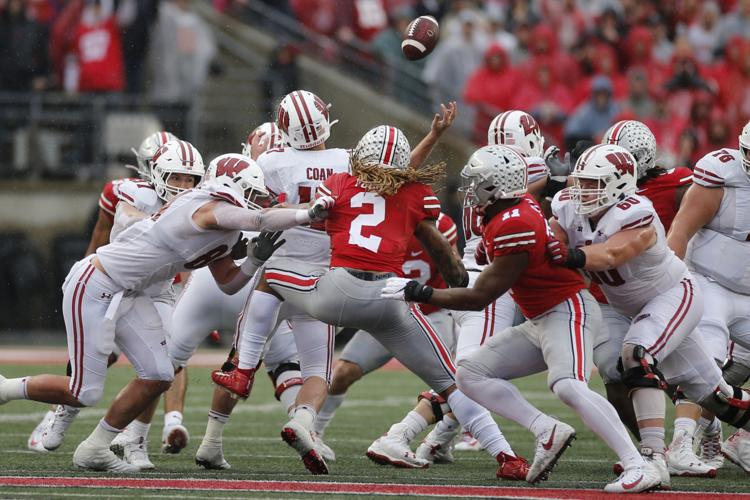 Buckeyes 38, Badgers 7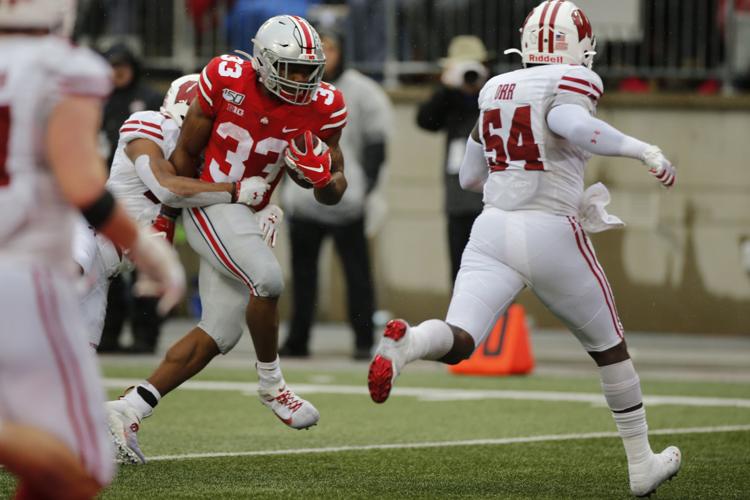 Buckeyes 38, Badgers 7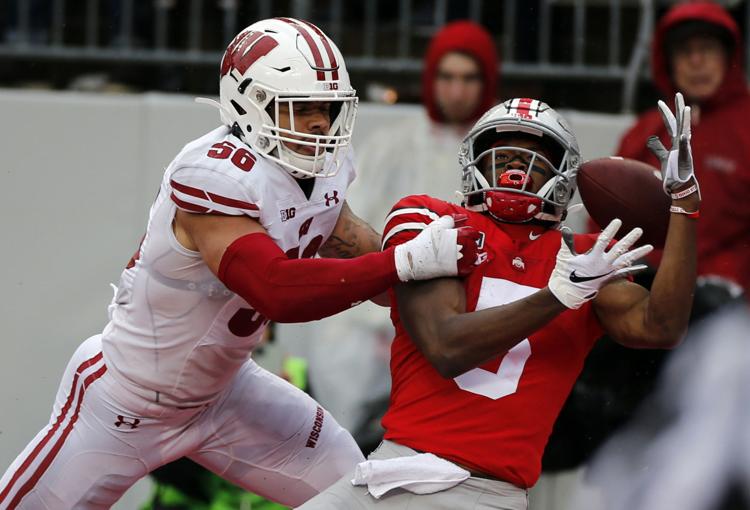 Be the first to know
Get local news delivered to your inbox!