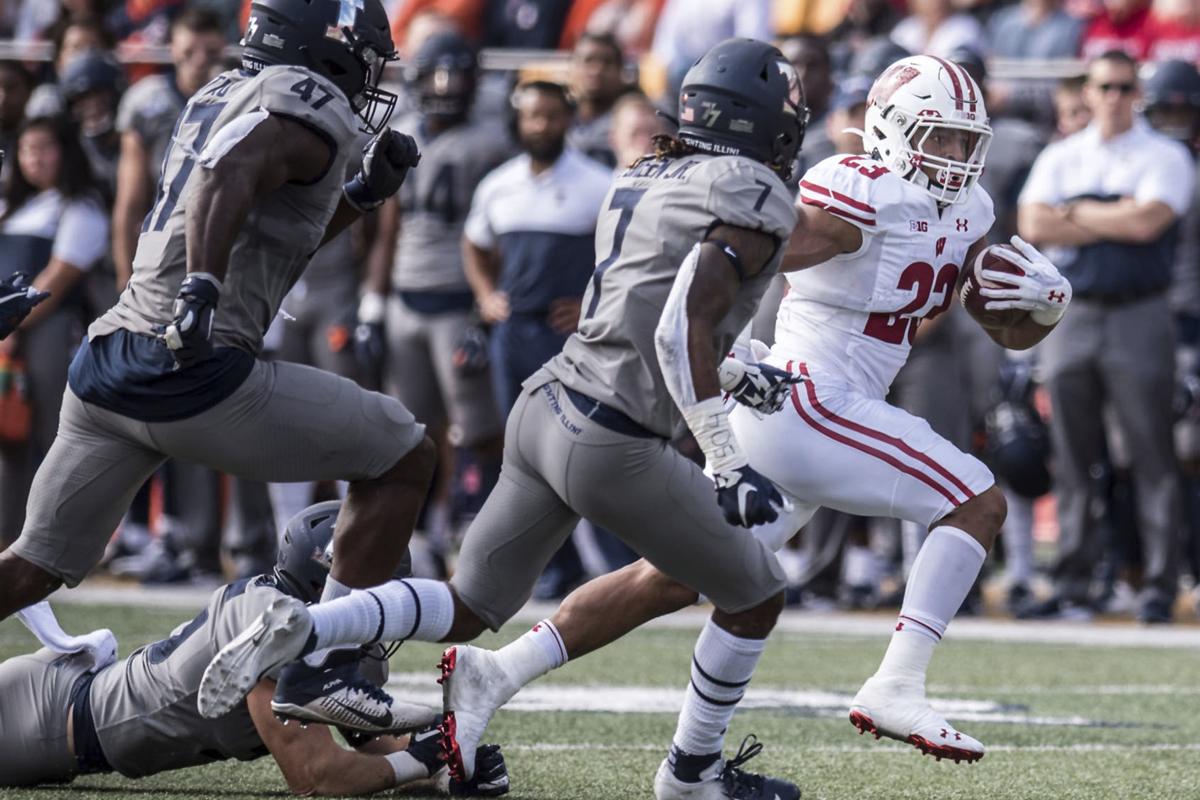 CHAMPAIGN, Ill. — What is the feeling when your hopes, your dreams and your increasingly crowded bandwagon crash down upon you all at the same time?
"Disappointment," University of Wisconsin linebacker Chris Orr said. "Just disappointment. No other emotion, to be honest. Disappointment and anger, for sure."
Actually, that's two emotions and, truth be told, the sixth-ranked (for now) Badgers will probably feel a hundred more as they grapple with the realization that their season, so perfect through the first six games, crashed to the ground not at fourth-ranked Ohio State next week but at woebegone Illinois on Saturday.
The Badgers' 24-23 loss to the Illini, which will go down as one of the worst and least explainable defeats in school history, sent the Illinois student body into a joyous frenzy on the Memorial Stadium turf — yes, they did "Jump Around" — and sent UW to its date with powerful Ohio State at Columbus feeling a mixed bag of emotions and the need to regain its footing immediately, if not sooner.
If you can get past the fourth-quarter collapse that left Illinois having only to hit a walkoff, chip-shot field goal to make its season — or maybe its decade — you'll see that the Badgers have only themselves to blame for such a devastating loss. They let Illinois hang around until the fourth quarter and then made a series of mistakes that gave the Illini and their victory-starved fans a chance to finally get excited, allowing them to grab the momentum in the final quarter.
No matter how much the Badgers talked about their no-switch rallying cry and how they wouldn't overlook Illinois even with Ohio State looming on the schedule, that was exactly what they did with their uninspired effort against the Illini.
"I don't think we played very well," linebacker Zack Baun said. "It was kind of a trap game playing here in Champaign against a team like Illinois. I feel like we didn't have the fire we had in previous games going into it. We had a lot of missed opportunities."
Those missed opportunities will haunt them no matter what happens at Ohio State. UW did a lot of good things in the game and Illinois, which had won only four of its previous 30 Big Ten Conference games, was more talented and better coached than advertised. But a series of uncharacteristic mistakes by the Badgers sealed their fate.
It started in the first half, when UW grabbed a quick 10-0 lead and it began to look like another in a series of blowouts this season. But quarterback Jack Coan fumbled when his arm was hit and, four plays later, Illinois scored to cut the lead to 10-7. As it was, UW at least looked safe with a 13-7 halftime lead. That belief proved to be fool's gold.
You have free articles remaining.
"Down the stretch, there were some critical plays," center Tyler Biadasz said. "But I think as a whole, if we have a better first half, (the game) doesn't get down to that. That's where you've got to focus on each play. As a whole we've got to focus on each play and play it to the best ability we can. Those plays down the stretch, we've got to be better."
The run of game-turning plays that went against UW heated up after tailback Jonathan Taylor, a Heisman Trophy candidate, plowed in from 5 yards out to put the Badgers up 20-7.
Collin Larsh missed a 37-yard field goal that would have given UW a 23-7 lead. Illini tailback Reggie Corbin gashed UW's spread-out defense with a 43-yard touchdown run up the middle. UW had to settle for a short field goal when it couldn't punch the ball in after a first-and-goal at the 3, with Taylor trying once and, inexplicably, fullback John Chenal getting the next two carries.
After UW stopped Illinois on downs, it was heading in for a game-clinching score when Taylor fumbled and Illinois went 75 yards in four plays — two runs, two passes — to cut UW's lead to 23-21. UW had another chance to ice the game but Coan underthrew tight end Jake Ferguson on third down, giving the Illini the ball near midfield for one final shot.
Had any one of those plays turned out differently, UW would have knocked out the Illini and escaped with a victory. Worse, all were mistakes the Badgers largely avoided this season.
But they were mistakes UW made Saturday. The Badgers lacked the laser-like focus and clockwork execution that had earmarked their first six victories. That's why they were so disappointed afterward.
"They just out-executed us," Orr said. "We had a good game plan. We felt good going into the game. We just didn't execute. That was a pretty good team over there. They had good players. They just outplayed us today."
Now the Badgers have to recover quickly because Ohio State will be ready. The Buckeyes admitted they began thinking about UW during the third quarter of their blowout victory over Northwestern Friday night. The stakes won't be quite as high now, but UW's season isn't over, no matter how tough the Illinois loss was.
"It sucks," guard David Moorman said. "No one wants to lose and no one wants to lose like this. But we've got to address the season ahead of us. All of our goals are still there. We've just got to improve and get better."
Some wondered before Saturday if UW was good enough to play with Ohio State. Whether that's true or not, the Badgers will have no chance if they don't put this disheartening loss behind them.
Fighting Illini 24, Badgers 23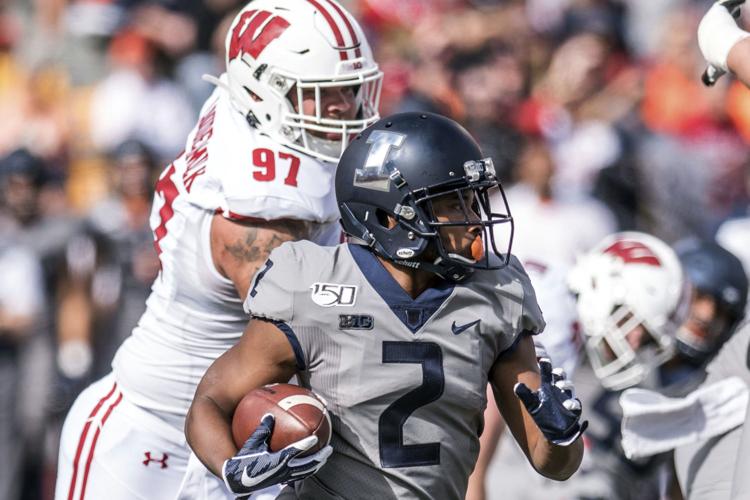 Fighting Illini 24, Badgers 23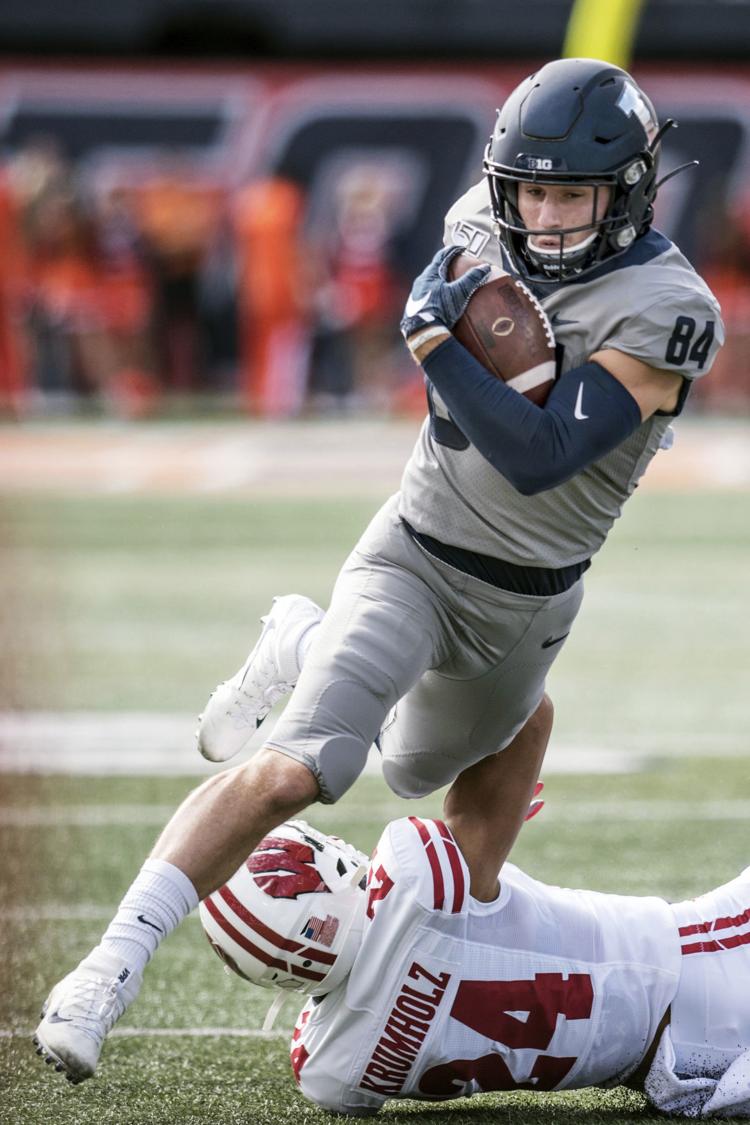 Fighting Illini 24, Badgers 23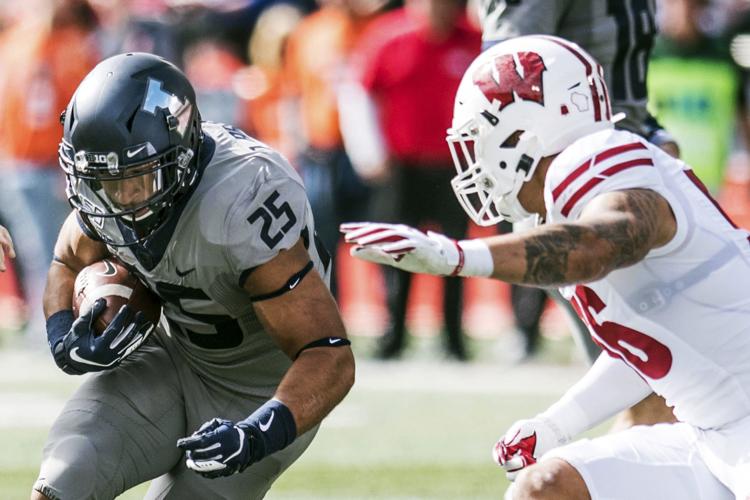 Fighting Illini 24, Badgers 23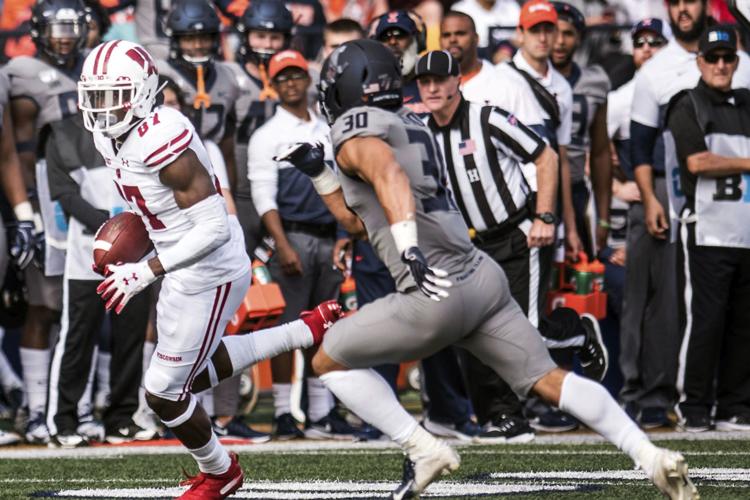 Fighting Illini 24, Badgers 23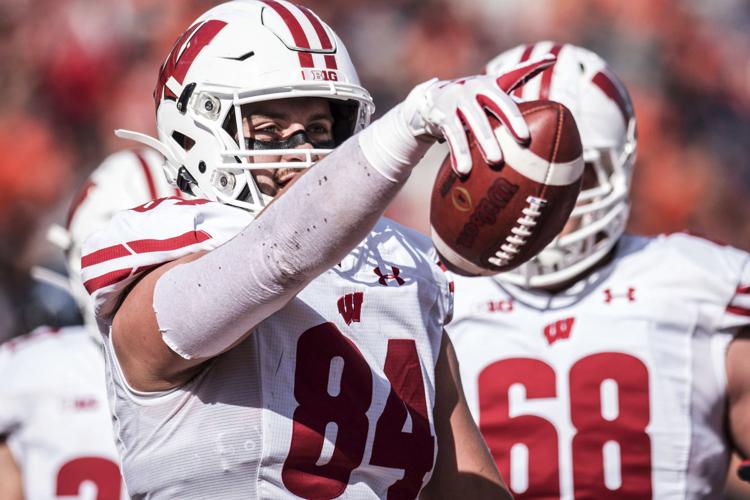 Fighting Illini 24, Badgers 23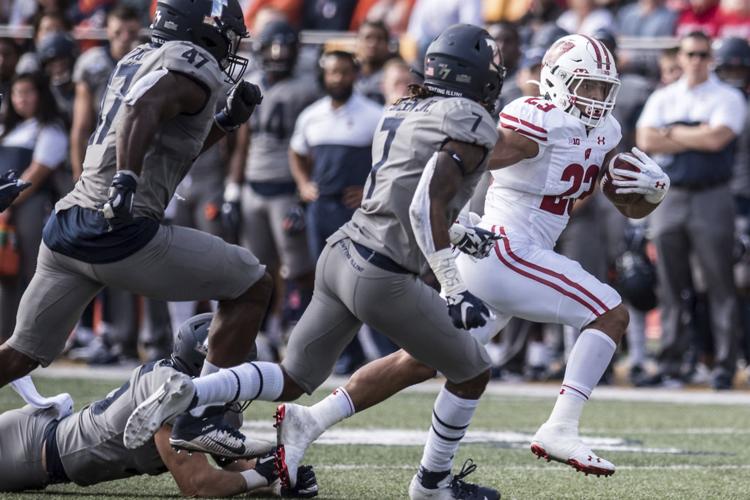 Fighting Illini 24, Badgers 23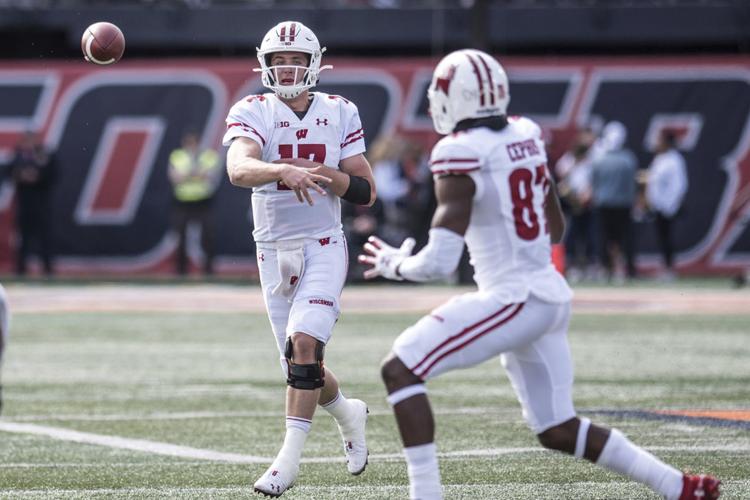 Fighting Illini 24, Badgers 23
Fighting Illini 24, Badgers 23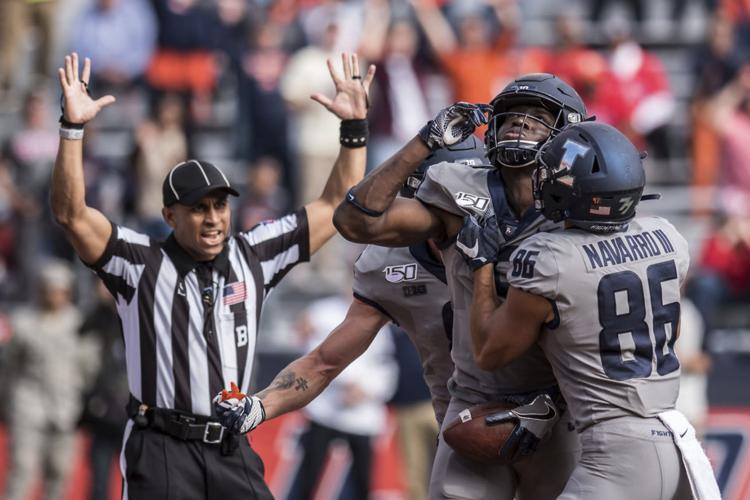 Fighting Illini 24, Badgers 23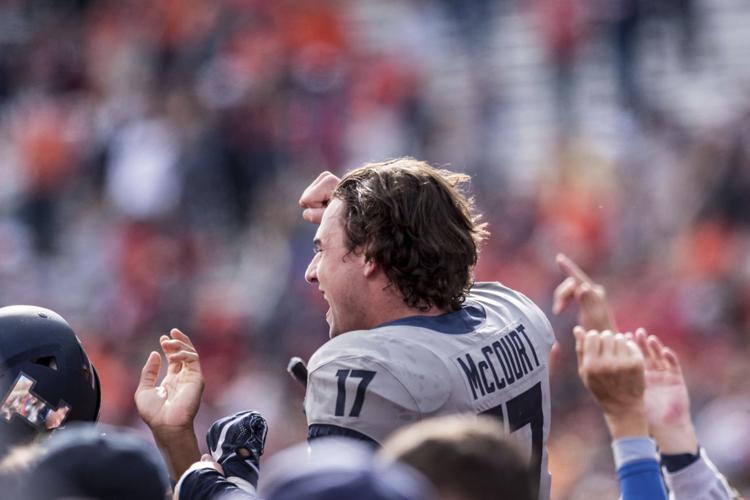 Fighting Illini 24, Badgers 23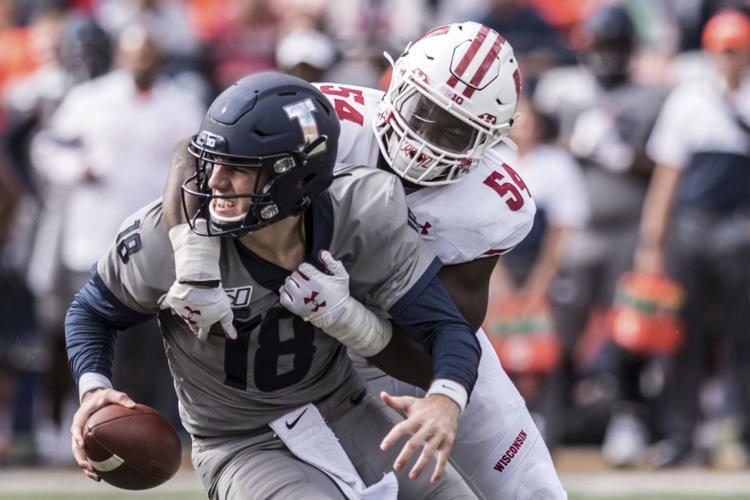 Fighting Illini 24, Badgers 23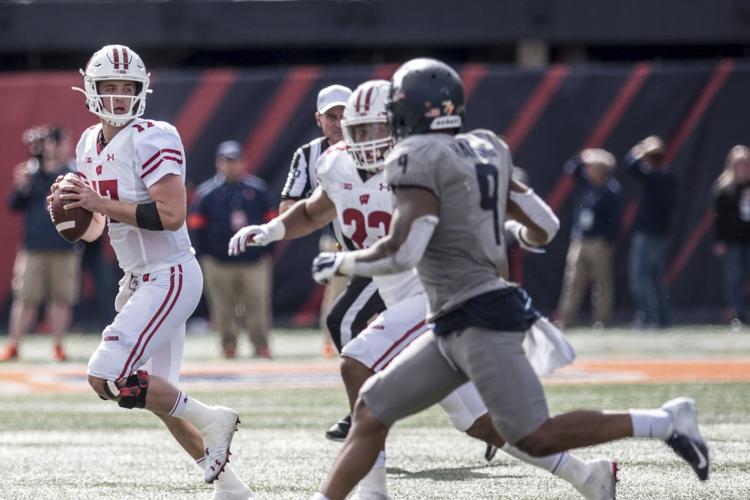 Fighting Illini 24, Badgers 23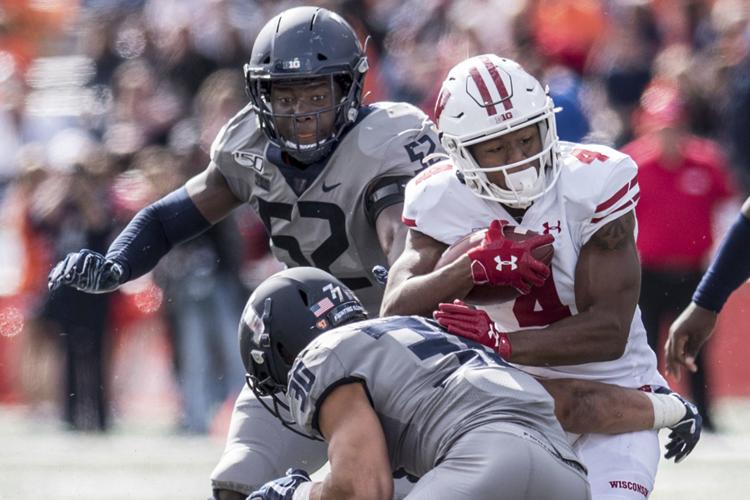 Fighting Illini 24, Badgers 23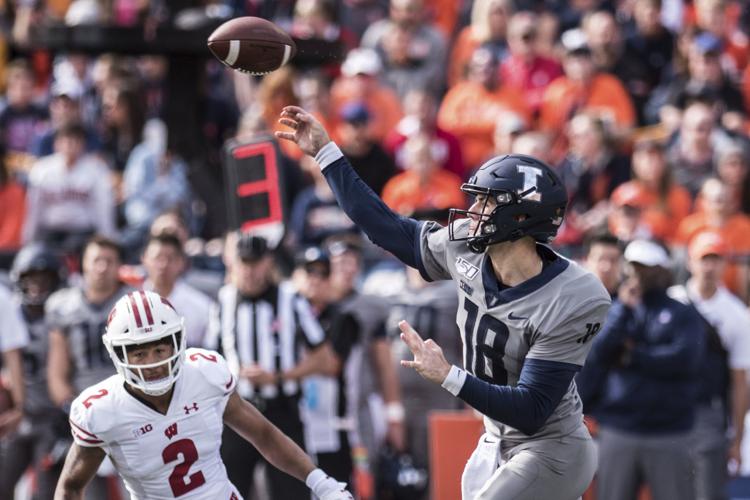 Fighting Illini 24, Badgers 23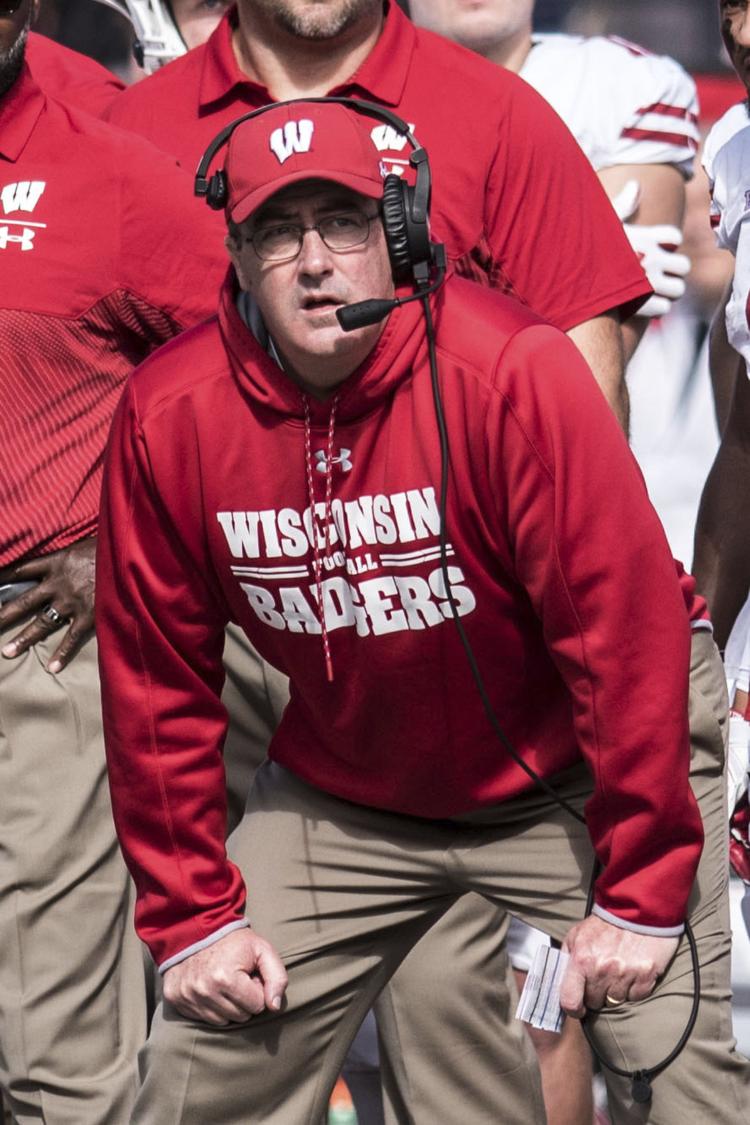 Fighting Illini 24, Badgers 23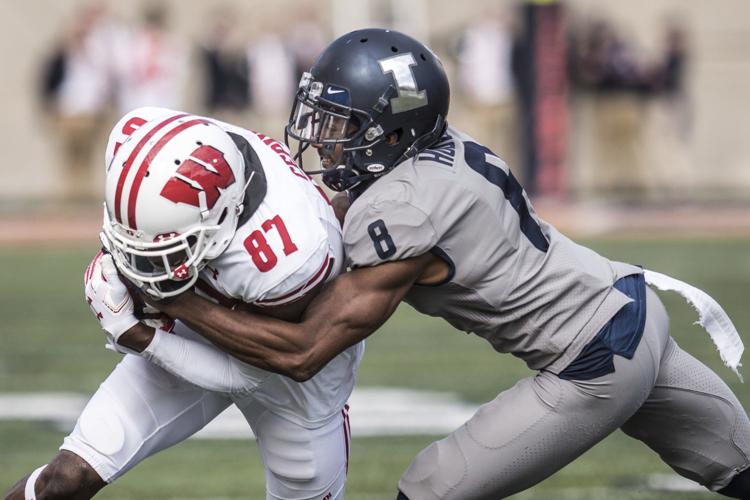 Lovie Smith talks with officials, AP photo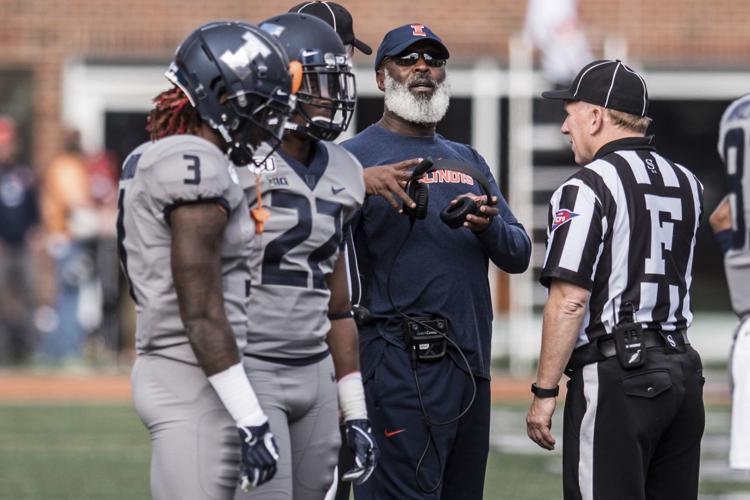 Fighting Illini 24, Badgers 23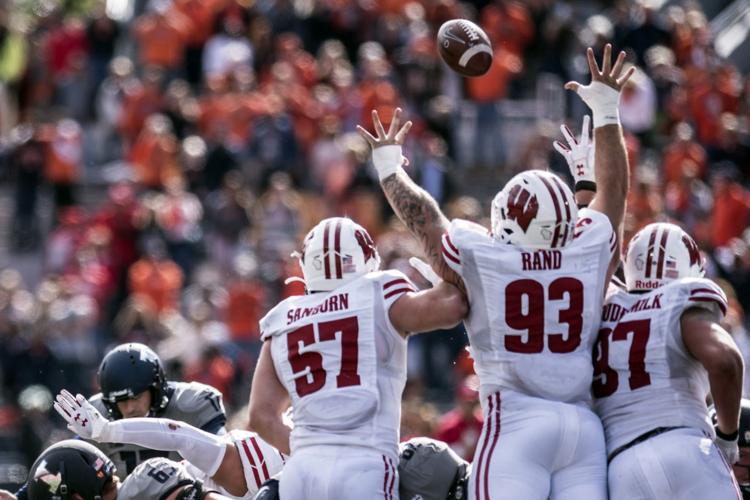 Fighting Illini 24, Badgers 23