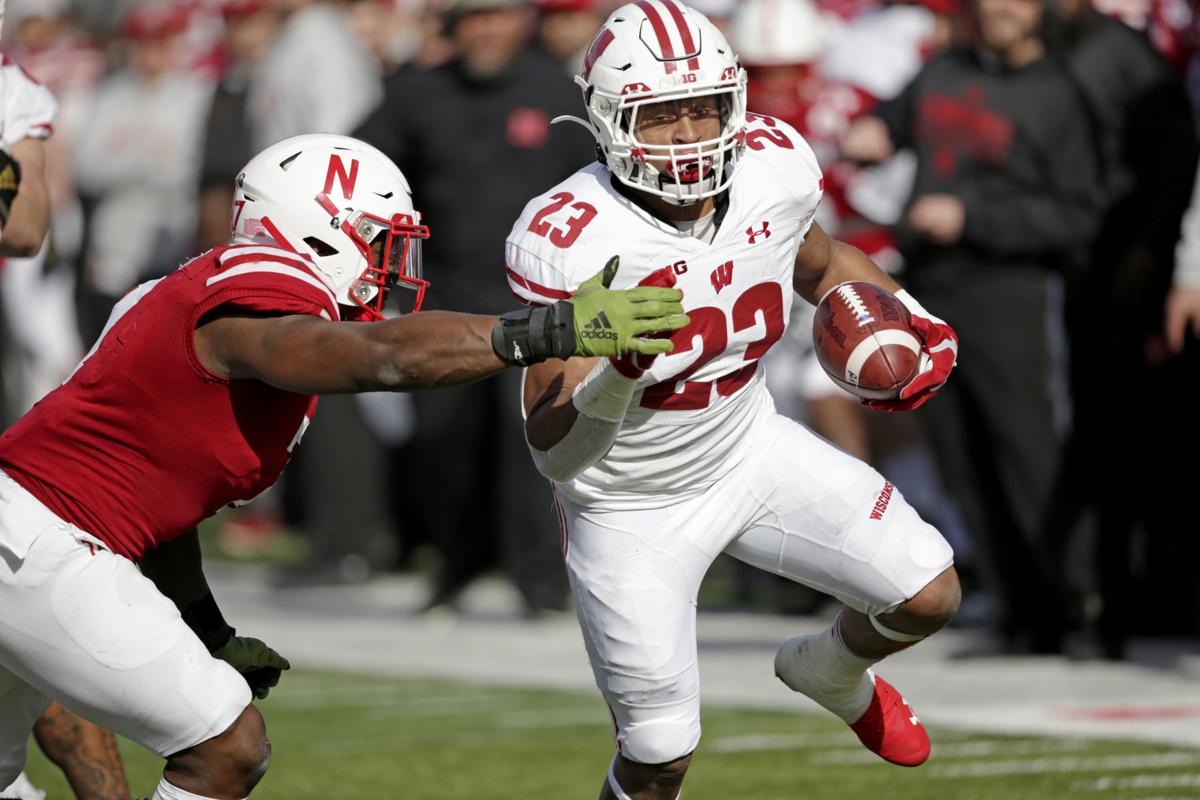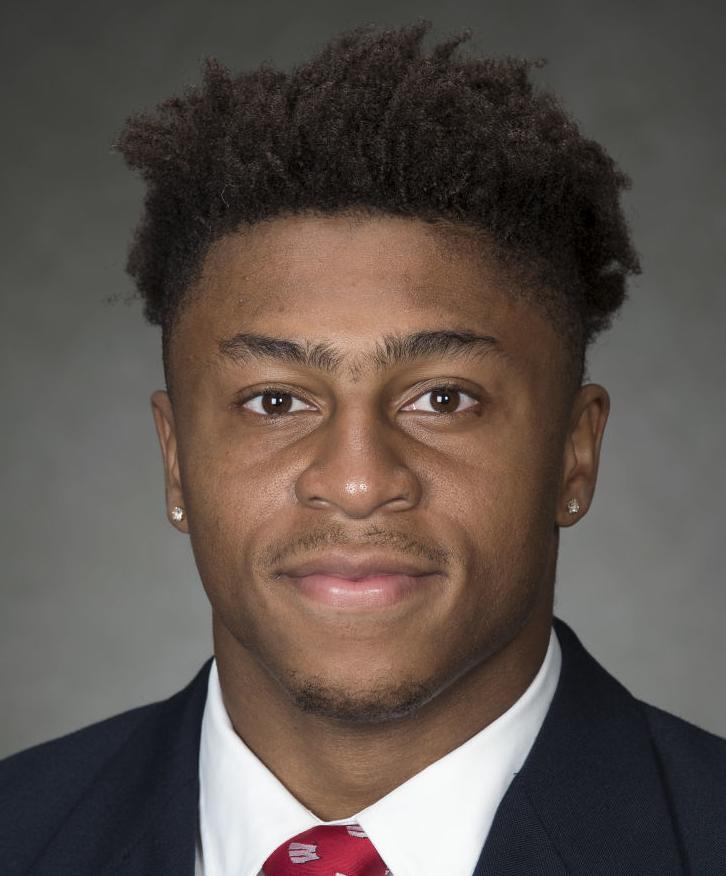 Jonathan Taylor has a decision to make.
He knows it. His teammates and coaches know it. And though they would love the record-setting tailback to stay for his senior season, University of Wisconsin football fans know it, too.
At some point in the near future, Taylor is almost certain to enter the NFL draft, which would make 14th-ranked UW's Big Ten Conference game against Purdue on Saturday his final time wearing a Badgers uniform at Camp Randall Stadium.
Savor it while you can, people, because even though UW's rich tailback tradition has produced three Doak Walker Award winners — Montee Ball in 2012. Melvin Gordon in 2014 and Taylor last year — in this decade alone, what Taylor has done in his three seasons at UW is unprecedented. Not only will fans bid farewell to a strong-willed group of seniors Saturday, they likely will be doing the same to a junior who already has taken his place alongside Ball, Gordon and, of course, Ron Dayne on the short list of great tailbacks in UW history.
Taylor understands that, but good luck getting him to acknowledge this could be his last home game at UW.
"One of the biggest things is just trying to understand that this is the biggest game of the week," he said Monday. "I'm not looking far ahead at all because you want to savor this moment. Especially on Senior Day, it's going to be a special moment for those guys."
Isn't that just like Taylor, always making it about someone else? Indeed, getting Taylor to talk about himself is almost as hard as tackling him once he finds a crease. The only time he doesn't redirect a question about his performance into a team-oriented answer is when he takes the blame for some failure on the field, whether it was his fault or not.
Ten games into his third college season, Taylor's on-field accomplishments have been remarkable. He has rolled up 5,634 rushing yards, an average of 6.7 per carry. Just last Saturday, he passed two-time Heisman Trophy winner Archie Griffin of Ohio State for second place (behind Dayne) on the Big Ten's all-time rushing list. On the same day, he passed Georgia legend Herschel Walker for the most rushing yards through a player's junior season.
As impressive as that is, Taylor's greatest feat might be how he has conducted his business during a season when his thoughts could have easily wandered toward his NFL future.
"I don't think it has negatively affected him," coach Paul Chryst said. "I'm sure he knows what's there in front of him, but I think that's what I've been impressed with is he's (set it aside). When you go to a meeting or you go to practice or you're in the game, he's truly been in the moment. I think that's a gift. I think that speaks to his maturity and also his care for this group. I can't speak for him, but I've loved the way he's handled himself throughout all this."
So have others in the program. Center Tyler Biadasz, another junior with an NFL decision to make, calls Taylor the "most humble man I've ever known." Quarterback Jack Coan said he is a "genuine and kind person." Offensive coordinator Joe Rudolph said Taylor's team-first attitude is "what college football is all about."
We've all seen examples where NFL-bound players perform as if they're in a contract year. They might play not to get injured. They might react poorly when things don't go well or their draft stock drops. They might succumb to the pressure of their own expectations.
None of Taylor's teammates, the guys who know him best, has seen any sign of that this season.
"He's still just as hungry as he was his freshman year," linebacker Chris Orr said. "He honestly hasn't changed the type of person he is, the way he carries himself. Oh, he's definitely changed, but for the better. He's matured and become more of a leader and stepped into that role. But I haven't seen that weigh on him at all. He doesn't even talk about it. All he's worried about is the next opponent, the next game, can he do his best for the team in the next game?"
If nothing else, Taylor has been consistent. He showed up at UW with a rare combination of speed and power, but he has become more explosive, more patient and a better pass receiver. More important, he has formed an unbreakable bond with his teammates on offense, especially the linemen.
It's not phony, either. When the line struggled against several opponents and Taylor's numbers dipped during the middle portion of the season, all but knocking him out of the Heisman race, he could have sulked or made excuses. Instead, he kept telling reporters it was he, not the linemen, who needed to get better.
To maintain that attitude and performance level while contemplating one of the biggest decisions of your life is hard, but Taylor has handled it superbly. Still, even he admits to thinking about the NFL now and then.
"It does enter your mind because the talk's going to be around," he said. "Just like the Heisman and the awards at the end of the season, it's always around. But you've got to make sure you focus on the task at hand because if you look at the end road, then you could lose yourself on the way to the end. You've got to make sure that you stay locked in."
Taylor has been locked in for three seasons, which is why Saturday will be a bittersweet day at Camp Randall.