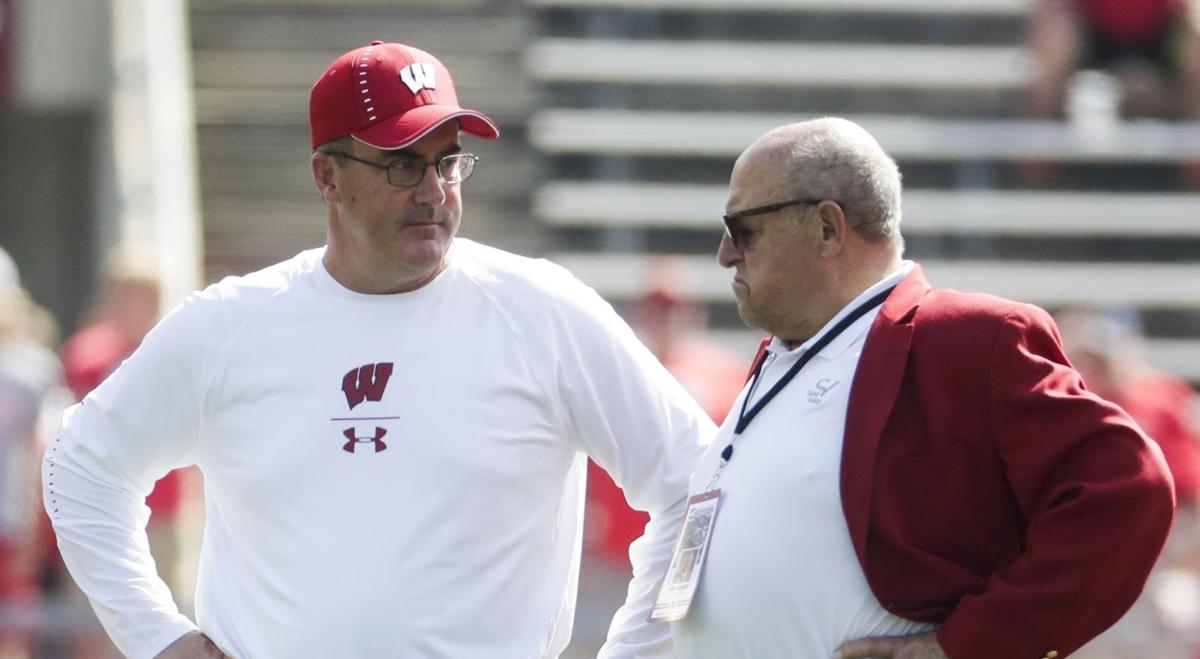 Maybe another delay should have been expected after all the years it took for the University of Wisconsin to get on Notre Dame's football schedule.
The schools got together in 2017 to finalize plans for two neutral-site games, the first of which was scheduled for Green Bay's Lambeau Field last year before it was scrapped because of the pandemic.
Barring a late cancellation — these are still the days of COVID, where nothing is ever 100% sure — the Badgers and Fighting Irish will be on the same football field Saturday in Chicago for the first time since 1964.
"It's taken a while to put this together," then-UW athletic director Barry Alvarez said in 2017 when the games were announced.
Badgers fans know it. Notre Dame has the cachet in college football to be choosy with its opponents. There usually was something standing in the way when UW asked about setting up games over the past quarter century.
Stories in 1995 and again in 2004 mentioned how UW regularly asked Notre Dame about scheduling games. The Irish already had Big Ten teams Michigan, Michigan State and Purdue as opponent fixtures and weren't said to be keen on adding another.
"I don't think it's impossible," then-associate athletic director for football operations John Chadima told The Capital Times in 2004. "We do have an interest in playing them. For the fans, it'd be an incredibly popular series we'd like to get in down the road."
In 2009, Alvarez — who had moved from football coach to athletic director — said in a radio interview that he had been in discussions with Notre Dame counterpart Jack Swarbrick. Again, nothing came of it.
Alvarez had a personal connection to Notre Dame. He left an assistant position under Lou Holtz at Notre Dame to take over the floundering Badgers team in 1990, eventually leading it to three Big Ten championships in a seven-year span from 1993 to 1999.
"There's so many things that have to fall into place in scheduling," Alvarez said in 2017. "And it just never worked out until we were able to put this together."
In 2012, then-Badgers coach Bret Bielema tweeted that he had reached out to Notre Dame coach Brian Kelly about playing in 2018 and 2019. Michigan was due to leave Notre Dame's schedule and UW thought there was a chance to jump in.
That didn't pan out, either, but it wasn't too much longer before Alvarez and Swarbrick were talking with the Green Bay Packers and Chicago Park District and working toward the agreement that's due to play out Saturday. The game at Lambeau was rescheduled earlier this year to start the 2026 season.
"These things are always a Rubik's Cube when you're trying to figure out how to put them together," Swarbrick said in 2017 about getting the Badgers on the Notre Dame schedule. "One piece of it moves and you've got to go back and try and refigure it. We had to stick with it, but in so many regards it came together exactly as we wanted it to. And I think it'll be a great experience."
Badgers in the NFL: Check out top performances by former Wisconsin players in Week 2
Zack Baun — Saints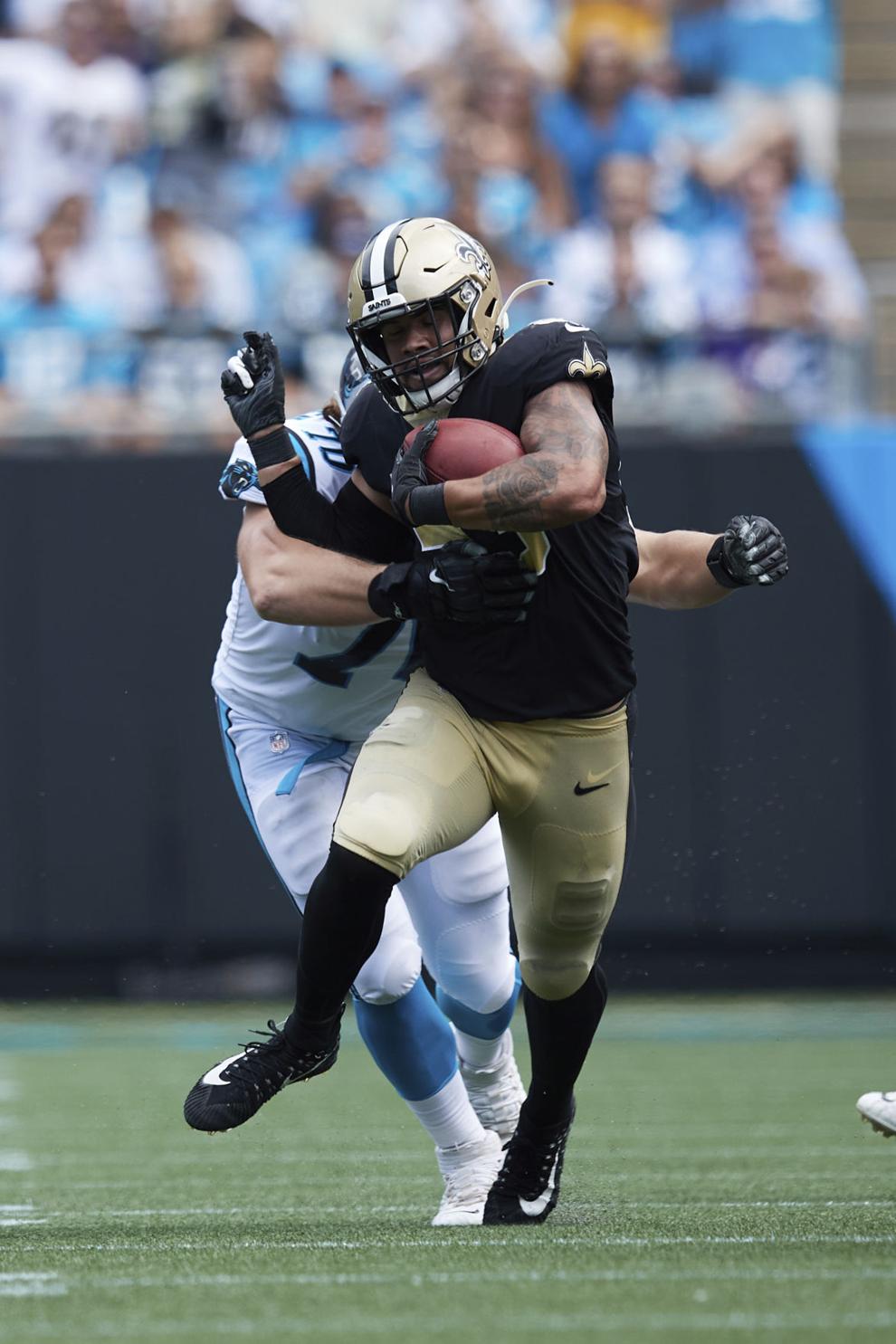 Linebacker Zack Baun set a new career-high in tackles and contributed to a big special teams play on a day to forget for his team.
Baun had seven tackles for New Orleans in its 26-7 loss at Carolina, setting a new career high after moving to an inside linebacker role this season.
Baun also returned a blocked field goal 33 yards in the third quarter that gave the Saints some life.
Quintez Cephus — Lions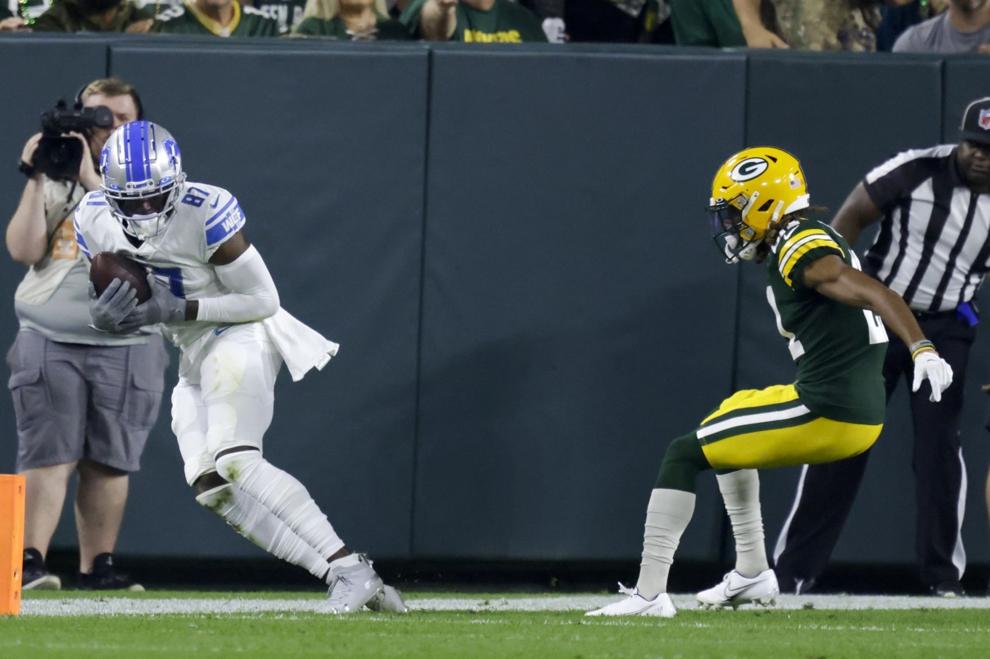 Former UW wide receiver Quintez Cephus had a brilliant first-quarter drive against the Packers, hauling in a 46-yard catch to get his team inside the red zone, then caught a 5-yard pass on the left side of the end zone for the game's first touchdown.
He narrowly missed bringing down a one-handed grab for another touchdown in the second half.
Cephus finished with four catches on seven targets and 63 yards in the 35-17 loss to Green Bay.
T.J. Edwards — Eagles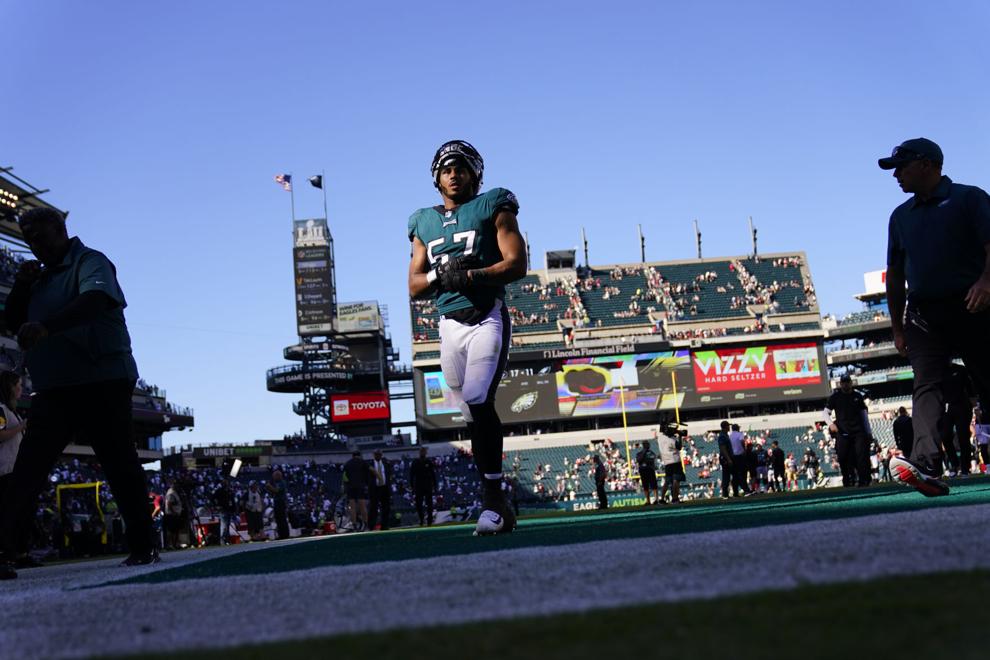 Former UW linebacker T.J. Edwards had a good game with six tackles, three of which were solo efforts in a tough loss for Philadelphia
Edwards, who's in his third season as a starter for the Eagles, now has 11 tackles this season.
Isaiahh Loudermilk — Steelers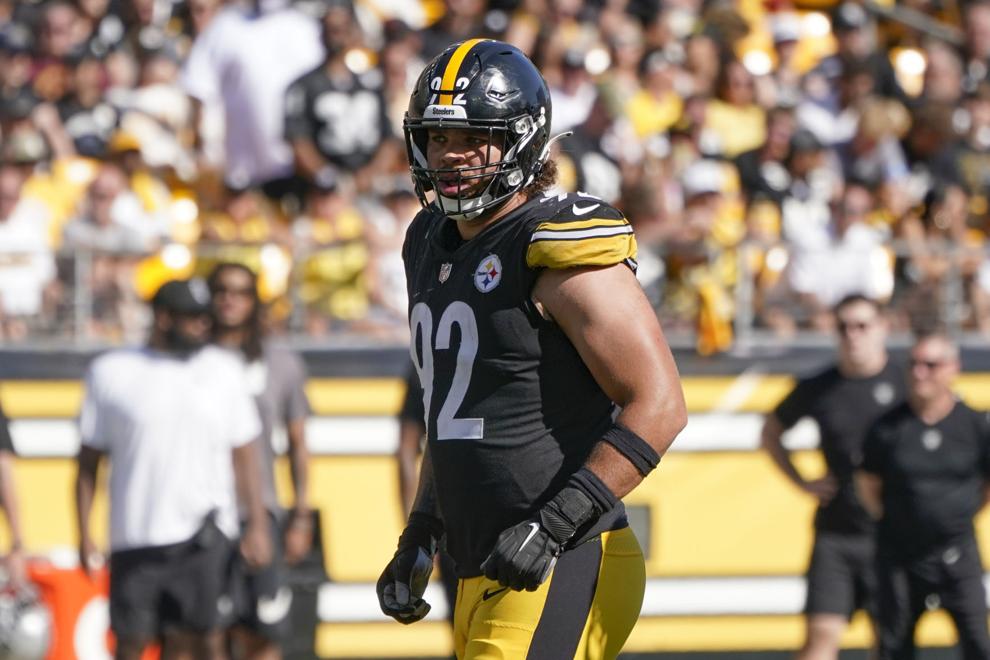 Isaiahh Loudermilk, a former Badgers defensive lineman, made his NFL debut Sunday with the Pittsburgh Steelers. The fifth-round draft pick made one tackle in the Steelers' home loss to the Raiders.
Loudermilk may be in line for more work in the coming weeks after injuries hit the Pittsburgh defensive line group.
Russell Wilson — Seahawks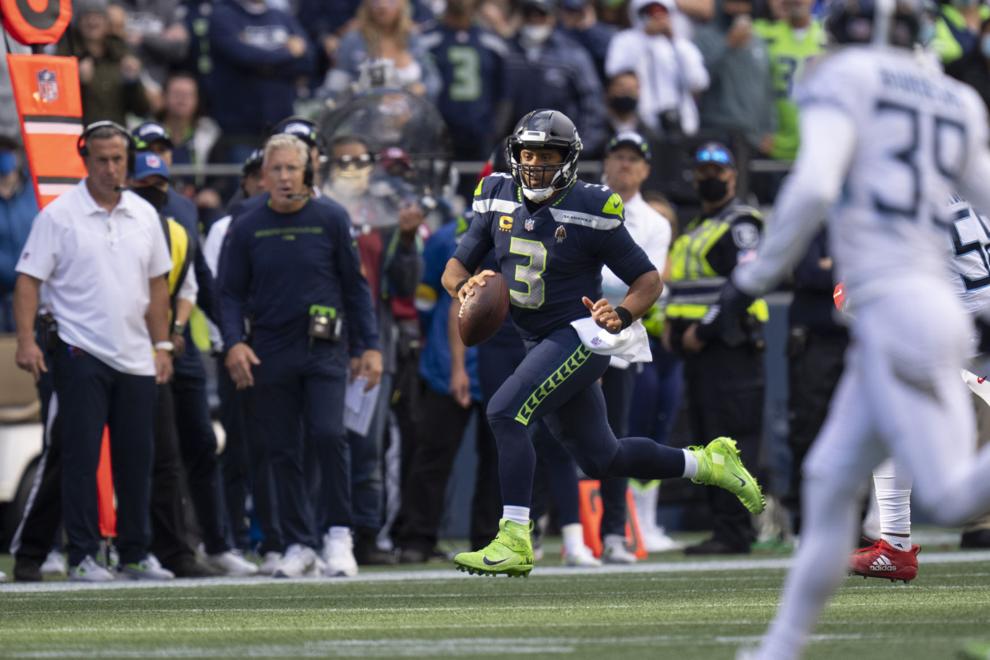 Former UW quarterback Russell Wilson had a big game for Seattle, though his team was on the wrong end of a 14-point comeback and overtime loss.
Wilson completed 22 of 31 passes for 343 yards and two touchdowns, including two deep TDs to Tyler Lockett and Freddie Swain. Wilson leads the NFL in 60-plus yard touchdowns this season.