Isaac Guerendo felt it most in the weight room.
The nagging issue that plagued the junior running back and the rest of the University of Wisconsin football team during the truncated 2020 season wasn't something they could overcome by getting stronger or studying more film. No amount of reps in the weight room or number of sprints could fix what was missing.
The Badgers weren't able to build the team bonds that have been a pillar of the program for years and players felt the effects.
"It's crazy because there's some small stuff that you wouldn't think has as much of an impact but you know, having to lift one person per rack in the weight room all winter conditioning … it spreads out that bonding," Guerendo said.
Senior safety Scott Nelson was in the last stages of recovery from a knee injury during training camp last fall, so he wasn't physically with the team to begin the year. When he rejoined the group, it was a shock.
"You can't really blame anybody, but it was very tough for freshmen to kind of meet the older guys and older guys to meet the freshmen and really become a team," Nelson said. "I came back and there was a bunch of freshmen I'd never seen before."
Every college football team was affected by COVID and the restrictions it caused last year, and even after taking precautions, the Badgers were hit with a coronavirus outbreak that left more than 30 players and staffers afflicted.
It canceled two games from their shortened season and things were never on track after it. Senior and team captain Garrett Groshek said the Badgers had a lack of energy last season, which can be partially attributed to the effort it took each day to be eligible to play or practice, let alone the preparation for a game.
It's difficult to fire up a teammate when you don't know him. And after the virus wiped out spring practices, modified summer workouts and yo-yoed the season in the fall, the Badgers had little connectivity.
It's in this area that UW's spring practices have been most crucial. Beyond what techniques or skills the players have learned in these 15 on-field sessions, or the information shared in the meetings in between, being on the field together without the pressure of a game looming has helped form bonds not present a year ago.
"The first thing when we got back that we talked about was just being a team again," sophomore quarterback Graham Mertz said.
"Really having that time to go through winter workouts, go through spring ball, go through summer together. And then how can we get that sense of that togetherness back that we didn't have during the COVID year when you're at home for three months and you can't see a guy face to face? So the first thing was how can we get to that point where we're just together in working out and then building those bonds?"
A few changes off the field have aided in this effort as well. UW's operation still isn't back to normal, with masking rules in the facility and all provided meals being to-go. But the full team has moved back into the normal locker room after being spread throughout a number of spaces last season, and the size of groups allowed in the weight room at the same time have increased from the limit of 10 last fall.
"Being able to get back to lifting like with a partner and stuff like that, those small connections make a huge difference," Guerendo said.
With more time together, veteran players' influence is being heard.
"I really like this year's ... everybody is so close, everybody's willing to talk to each other about things going on on the field, things going off the field," senior safety Collin Wilder said.
"Leaders are not necessarily leading out of fear, you know? They don't want guys to respect them out of fear. We want leaders to be able to lead out of love and we want guys to be able to follow out of love. And I think that's really the biggest difference that I've seen this year is guys are just so much closer."
The Badgers see last season as a lesson — presented with impossible-to-imagine obstacles, the Badgers didn't clear all of them. They're pulling together to ensure the 2021 season feels, looks and ends differently.
"You're all in or you're all out," Nelson said. "We really don't want … if you're not all in, you're welcome to leave. This isn't this isn't something where we're just going to carry dead weight around and have people act like they don't want to be here.
"So if you're here, you better be all in and willing to do whatever it takes to reach our goals as a team. We were just talking about that today — short-term sacrifices for long-time goals. So just having everybody all in and becoming a better team, I think is something that will actually be able to be executed in this offseason and then show very clearly in the fall. Kind of reminds me of a couple of years ago, 2019, where it's just kind of draw a line in the sand, you're either with us or you can leave. It's pretty simple."
---
A game-by-game look at the Badgers' 2021 football schedule
WEEK 1: vs. Penn State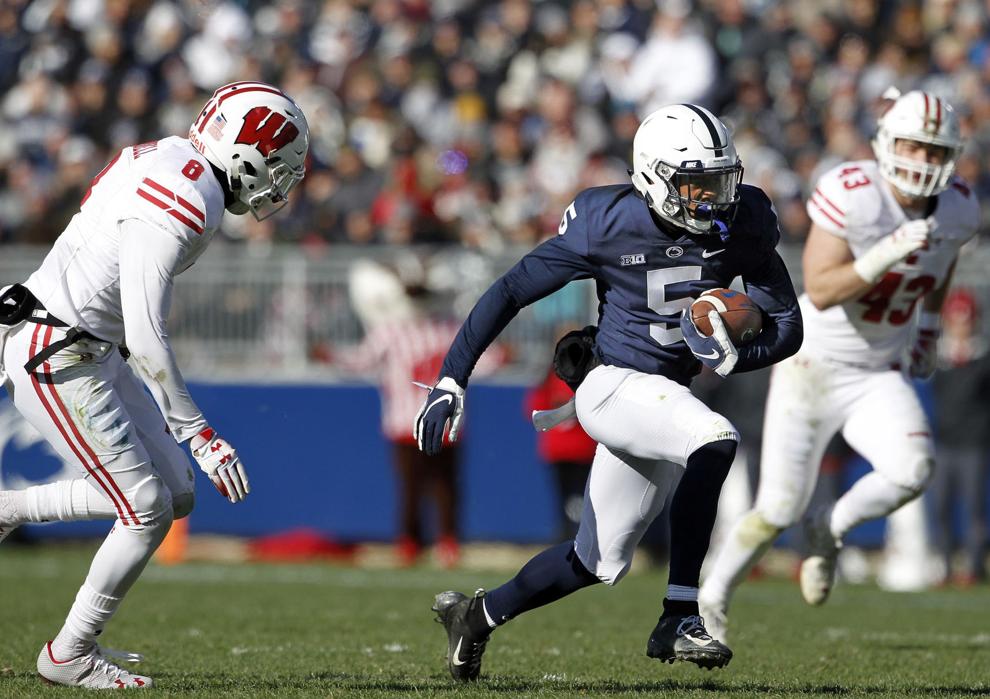 Date: 11 a.m. Sept. 4 on FOX
All-time series: UW trails 9-10
Last meeting: UW lost 22-10 in 2018
Key returner: WR Jahan Dotson posted five games of over 100 yards receiving and was a catalyst of the team's four-game winning streak to end last season.
Note: The Nittany Lions' losing season last year was their first under coach James Franklin and the program's second since 2004.
WEEK 2: vs. Eastern Michigan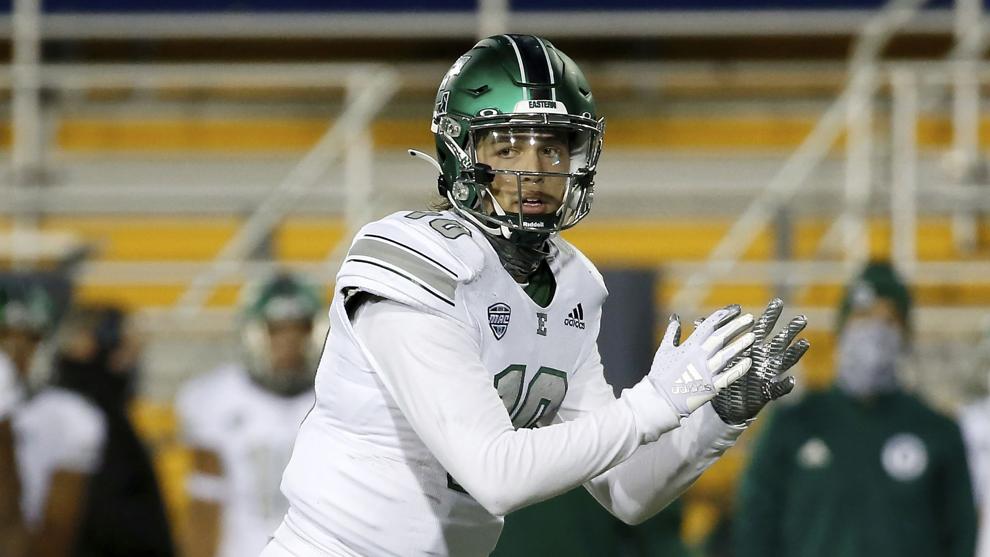 Date: 6 p.m. Sept. 11 on FS1
All-time series: UW leads 3-0
Last meeting: UW won 24-3 in 1996
Key returner: QB Preston Hutchinson averaged 277 yards per game last season.
Note: The Eagles have had two winning seasons since 2010.
WEEK 3: vs. Notre Dame (Soldier Field, Chicago)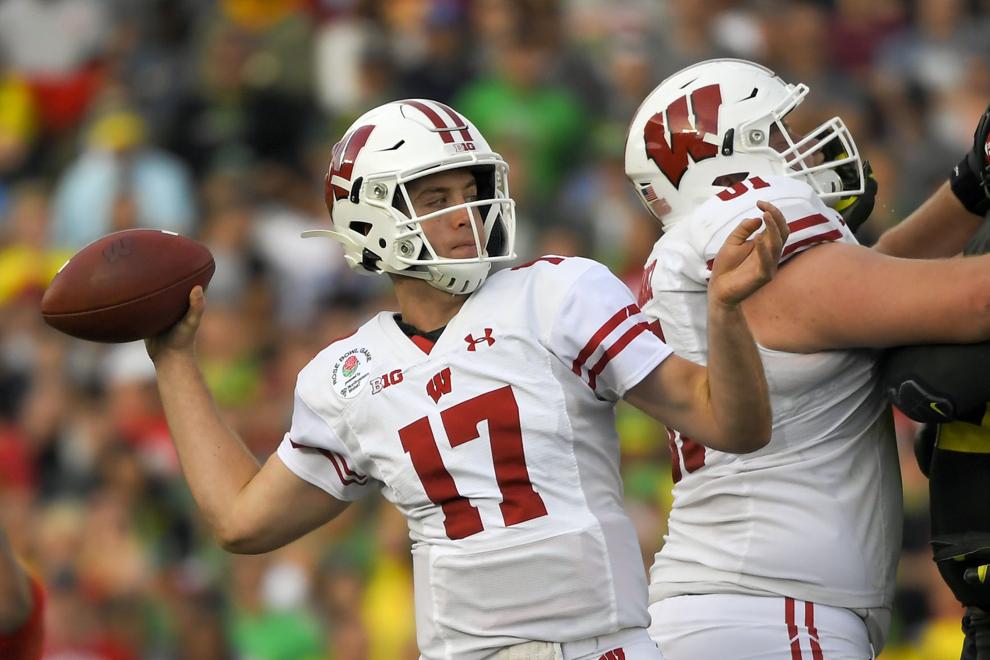 Date: 11 a.m. Sept. 26 on FOX
All-time series: UW trails 6-8-2
Last meeting: UW lost 31-7 in 1964
Key returner: Safety Kyle Hamilton, who led the Irish in tackles, had six pass breakups last season.
Note: Former Badgers QB Jack Coan will be in the running to be the starting QB for the Irish after transferring this winter.
WEEK 4: vs. Michigan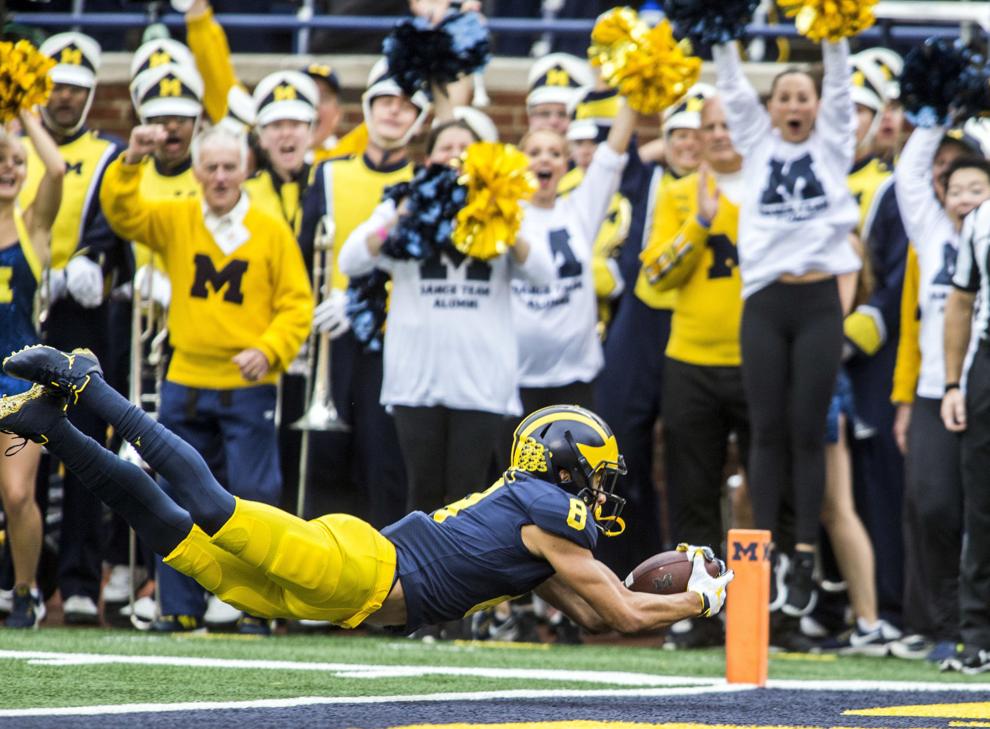 All-time series: UW trails 17-51-1
Last meeting: UW won 49-11 on Nov. 14, 2020
Key returner: WR Ronnie Bell was a bright spot on an offense that struggled with inconsistent quarterback play.
Note: Despite the Wolverines' 2-4 season, the program extended the contract of coach Jim Harbaugh and posted the second-best recruiting class in the conference.
WEEK 5: at Illinois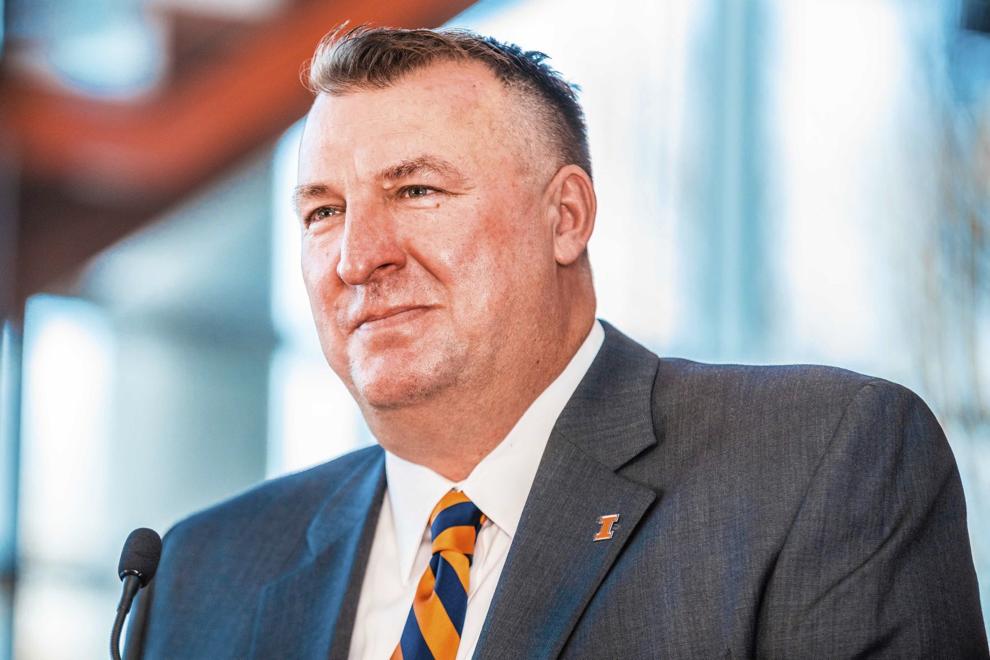 Date: 2:30 or 3 p.m. Oct. 9
All-time series: UW leads 43-37-7
Last meeting: UW won 45-7 on Oct. 23, 2020
Key returner: QB Brandon Peters, who gives the Illini some stability under center while they adjust to a new coaching staff. The Illini are looking to bounce back from a tough 2020 that included a COVID-19 diagnosis.
Note: First-year coach Bret Bielema, the former UW coach, has said he envisions a three-man front for the defense, a major shift that already has prompted the transfer of DE Owen Carney Jr.
WEEK 6: vs. Army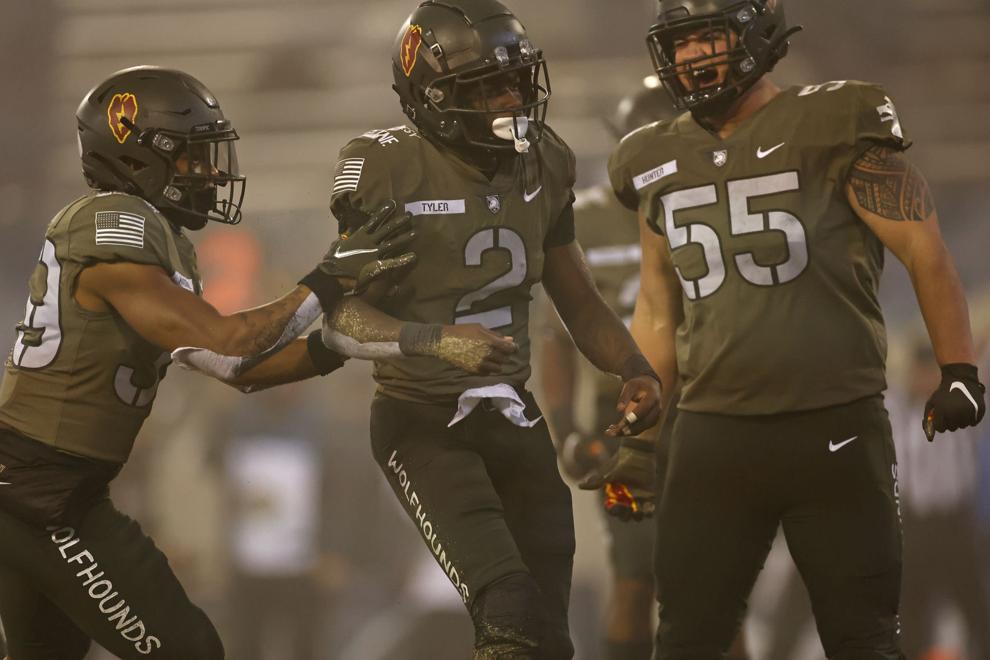 All-time series: First meeting
Key returner: QB Tyhier Tyler (above) led the Black Knights in rushing (578 yards) despite only playing in seven of their 12 games.
Note: This could be a difficult test for the Badgers, preparing for a triple-option attack in the middle of the conference season.
WEEK 7: at Purdue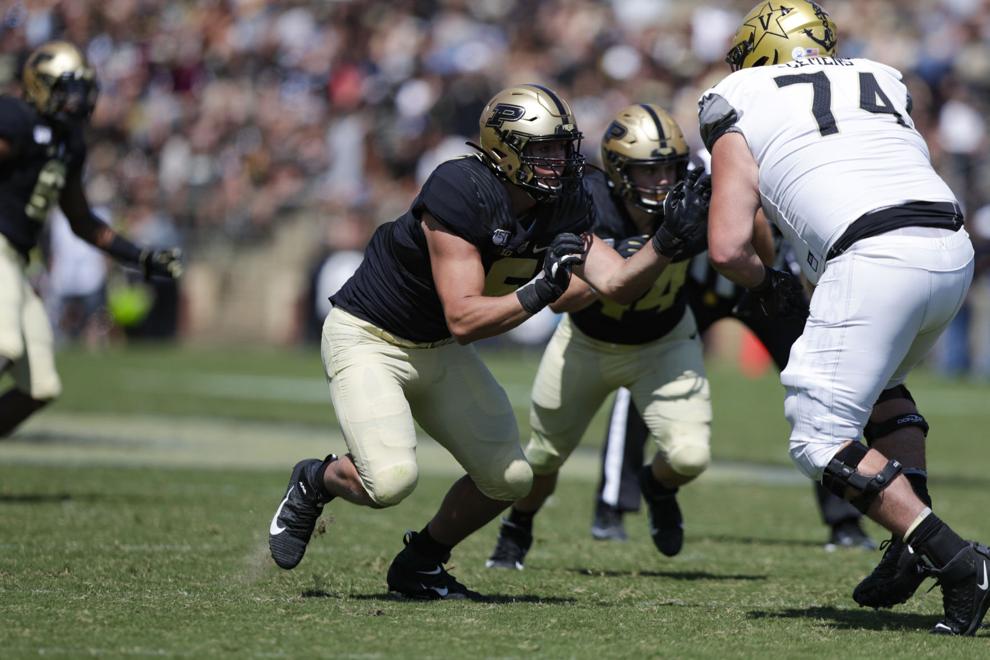 All-time series: UW leads 50-29-8
Last meeting: UW won 45-24 in 2019
Key returner: DE George Karlaftis (above), who was sidelined by injuries last season, is a potential game-wrecker off the edge. He helped land his younger brother Yanni Karlaftis, a four-star OLB who is the highest-ranked player in Purdue's class and was considering UW.
Note: Last season's game was canceled due to UW's COVID-19 outbreak, but the Badgers haven't lost to Purdue since 2003.
WEEK 8: vs. Iowa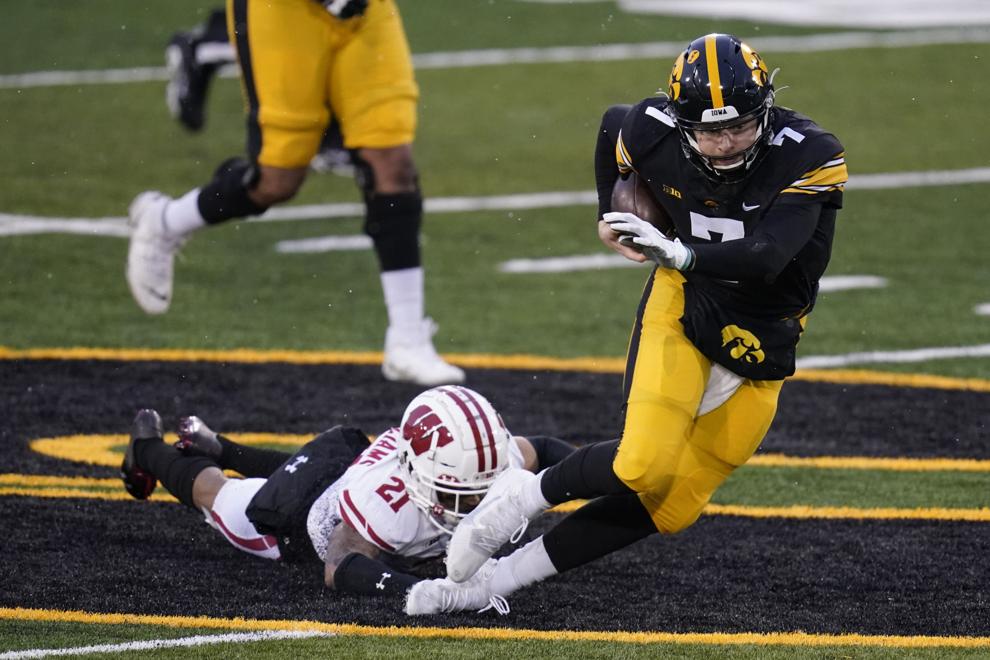 All-time series: UW leads 48-44-2
Last meeting: UW lost 28-7 on Dec. 12, 2020
Key returner: QB Spencer Petras made strides in first year as a starter, but with defense losing studs up front and the offense losing playmaker Ihmir Smith-Marsette, Petras will be asked to do more.
Note: Iowa's win over the Badgers at Kinnick Stadium was just their second in the rivalry since 2010.
Week 9: at Rutgers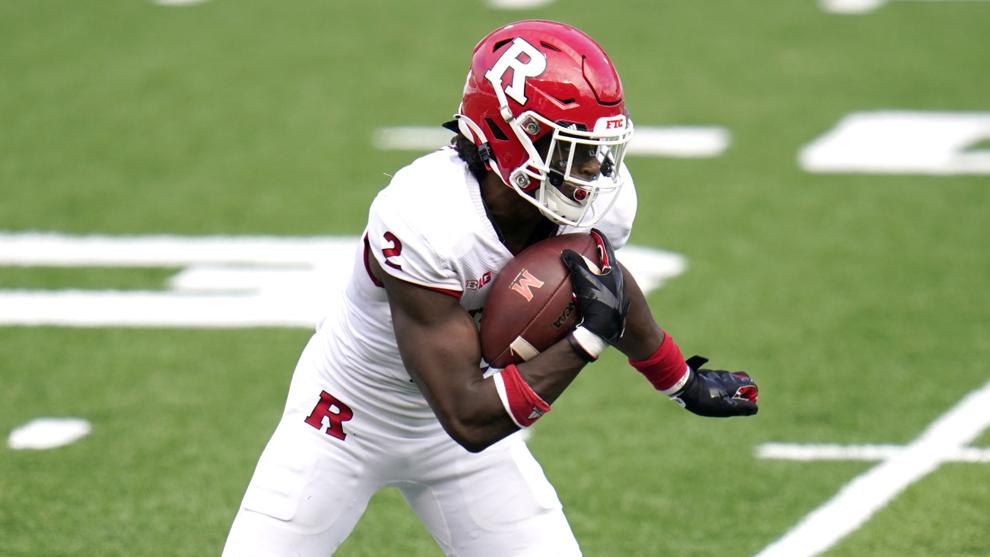 All-time series: UW leads 3-0
Last meeting: UW won 31-17 in 2018
Key returner: WR/KR Aron Cruickshank (above) — who transferred from UW last season — provided a number of big plays in the return game en route to winning the league's returner of the year award and was the team's second-leading receiver.
Note: UW has only surrendered 27 points in three matchups against the Scarlet Knights.
WEEK 10: vs. Northwestern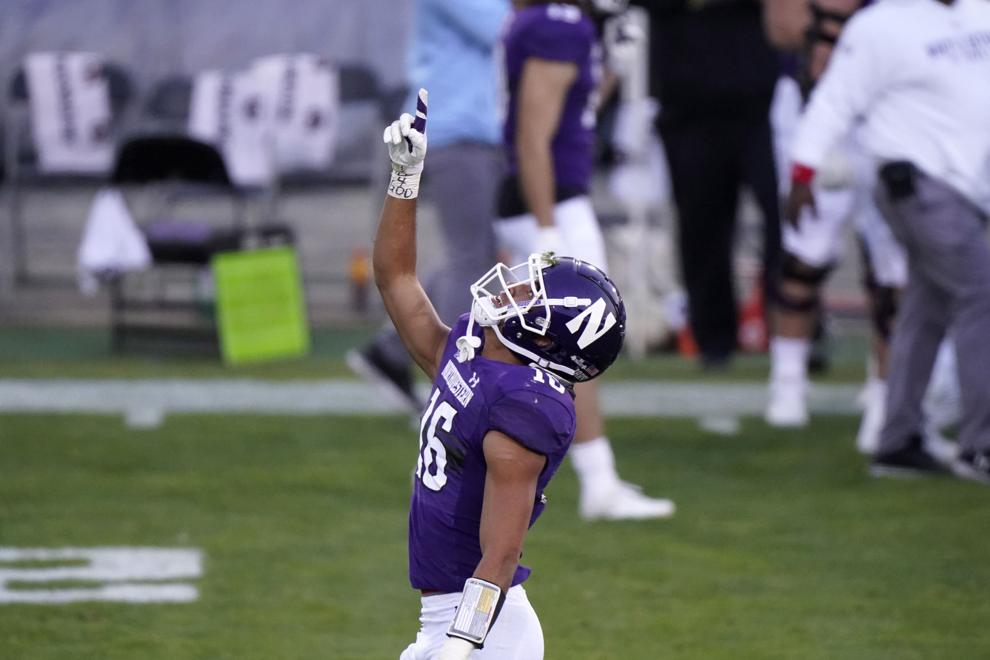 All-time series: UW leads 60-37-5
Last meeting: UW lost 17-7 on Nov. 21, 2020
Key returner: Safety Brandon Joseph (above) earned All-American honors as a freshman after tallying six interceptions, eight pass breakups and 56 total tackles.
Note: Longtime defensive coordinator Mike Hankwitz — a former assistant coach at UW — retired after last season.
WEEK 11: vs. Nebraska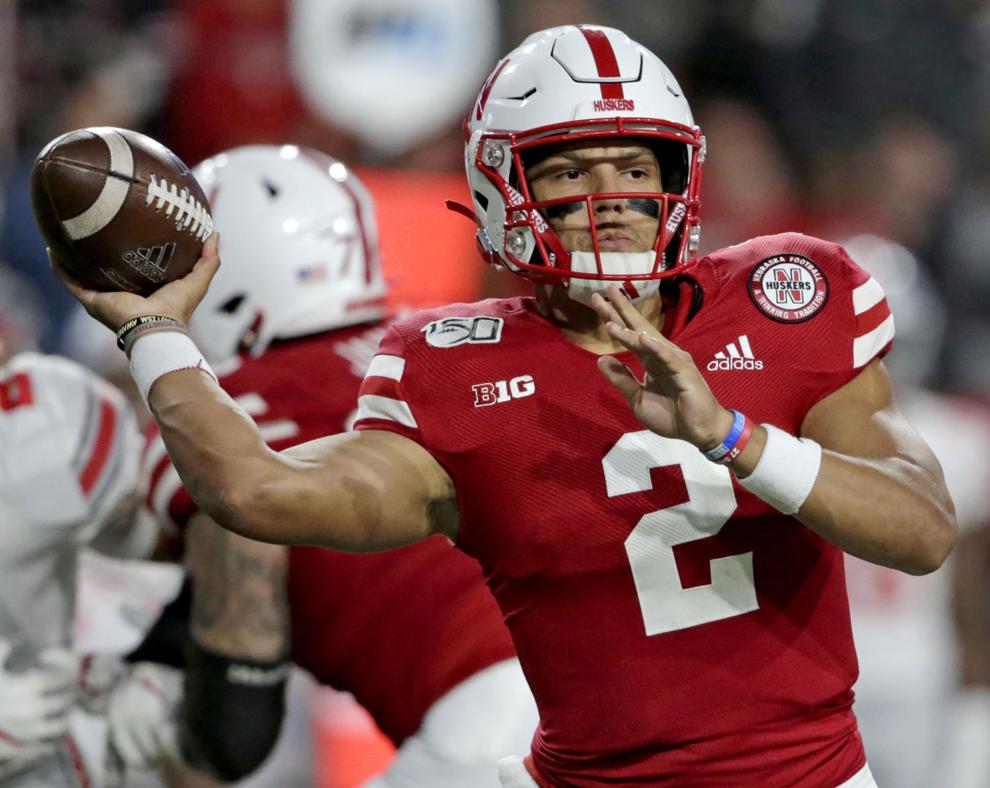 All-time series: UW leads 10-4
Last meeting: UW won 37-21 in 2019
Key returner: QB Adrian Martinez (above), who battled for his position with Luke McCaffrey last season, comes into the season as the presumed starter after McCaffrey announced he was transferring.
Note: UW has an 18-point average margin of victory over Nebraska in its seven-game win streak over the Huskers.
WEEK 12: at Minnesota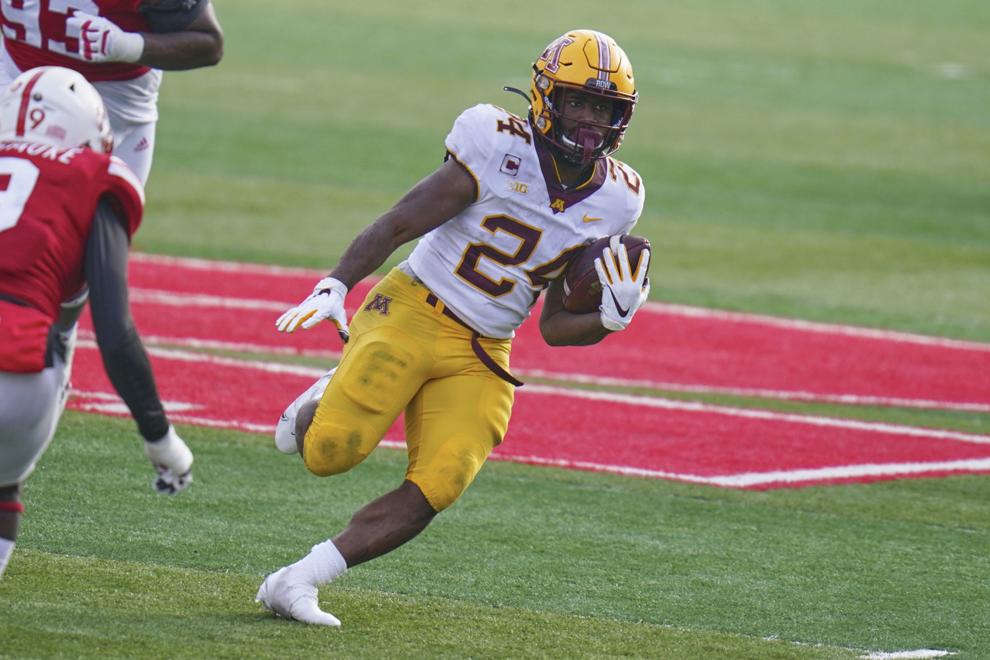 All-time series: UW leads 62-60-8
Last meeting: UW won 20-17 in OT on Dec. 19, 2020
Key returner: RB Mo Ibrahim (above), winner of the Big Ten's running back of the year award last season, scored 15 touchdowns and set multiple program records last season.
Note: The Gophers have attacked the transfer market hard, landing seven transfer players this winter.