Camp Randall Stadium is a difficult environment in which to make a beautiful photograph. 
The late summer heat radiates from the artificial turf, causing refraction "waves" that can undermine the best autofocus systems available. Eye-popping digital advertisement boards visually litter the backgrounds with distractions. Early season non-conference opponents often result in 11 a.m. kickoffs when the sun is directly overhead, the game entirely in unflattering light. 
Thankfully by late October, temperatures and the sun both drop, creating a recipe for beautiful light. When T.J. Edwards intercepted a Maryland pass and returned it 54 yards for a touchdown, he ran into a good backlit area of the north end zone and let out a celebratory howl. 
T.J. EDWARDS, INSIDE LINEBACKER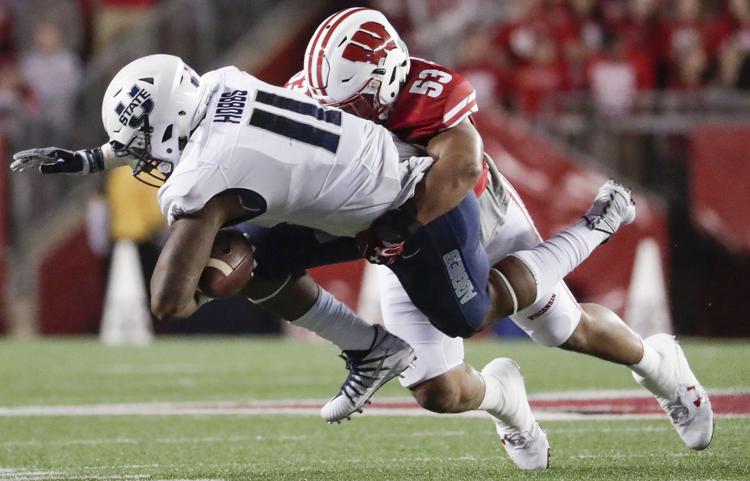 Hometown: Lake Villa, Ill.
2017 stats: 75 tackles, 11 tackles for a loss, 2 sacks, 4 interceptions, 1 touchdown
Notable: Edwards' four interceptions are the most by a program linebacker in at leas 60 years
Edwards celebrates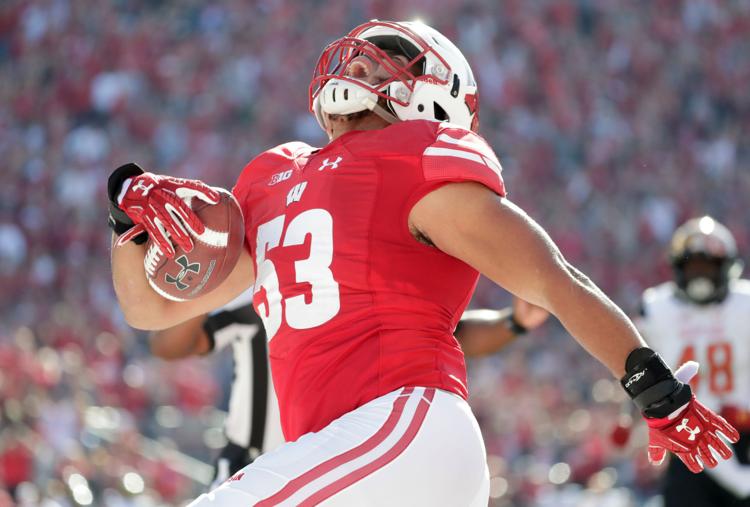 Edwards wraps up receiver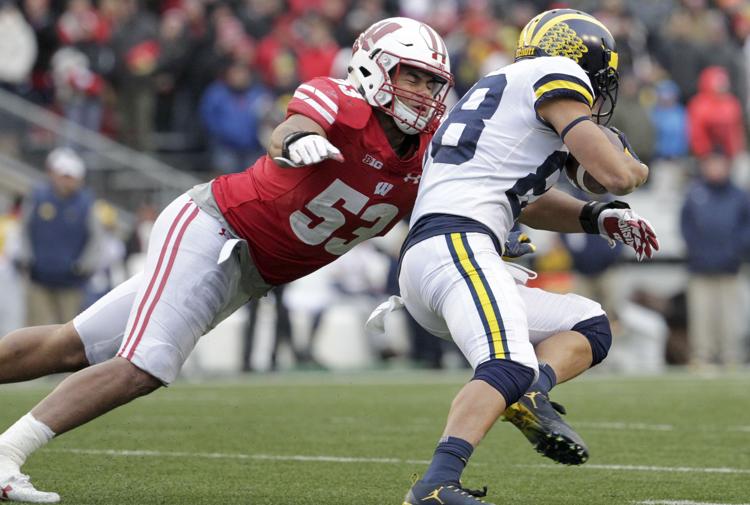 Edwards sacks Michigan QB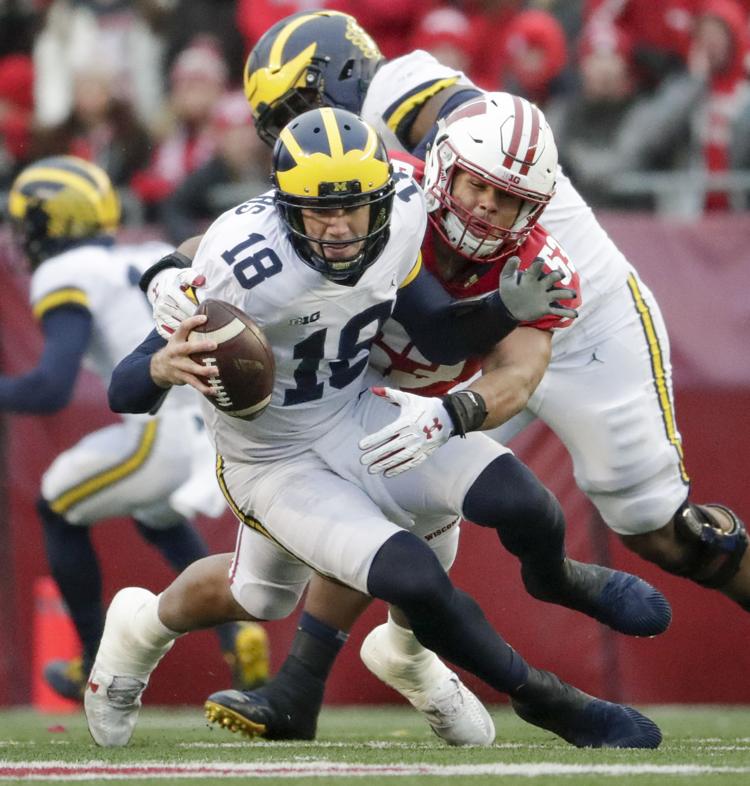 Edwards intercepts pass