Competition comes naturally to those who are part of the University of Wisconsin football team's kicking corps.
The 2019 Specialists Open, a golf outing at Yahara Hills this summer, gave senior punter Connor Allen and junior reserve long snapper Josh Bernhagen bragging rights.
Sophomore kicker Collin Larsh recently was talking up that he and Bernhagen won the first euchre game against Allen and senior kicker Zach Hintze before the start of fall camp.
And then they got down to the real business of settling who'll handle the roles they covet on the field when the 2019 season starts. That part brings out a different kind of competitive fire for the participants at positions that need to have better results than last season.
"We do a pretty good job of balancing it all," said Larsh, a former Monona Grove standout. "On the field, we're serious most of the time. Off the field, we're able to separate the two lives pretty easily. When it's time to lock down, we can lock down."
Larsh and Hintze started camp in what coach Paul Chryst said was a wide-open battle for the kicking job vacated by five-year position-holder Rafael Gaglianone.
Allen and senior Anthony Lotti were the two experienced competitors for the punting role, with Lotti holding an edge out of spring ball and summer work, special teams coach Chris Haering said.
"But we have also said that it's going to be a competition in training camp, too," Haering said of the punting spot. "You're going to have to produce and be consistent. And I think Anthony has really worked hard. And not that Connor hasn't, but (Lotti has) put on probably 12 or 13 pounds from last year. He's attacked the weight room and he really feels good about his leg strength heading into fall camp."
Wisconsin State Journal beat writer Jason Galloway broke down the University of Wisconsin's top five position battles for the upcoming footbal…
Both the kickers and the punters are looking for the team to bounce back from underwhelming results at their positions in 2018.
The Badgers ranked 13th of 14 Big Ten Conference teams in punting average (38.1 yards). They were last in field-goal percentage (55.6%) as Gaglianone (10-for-17) struggled to find his rhythm while dealing with injuries.
The specialists know that their shortcomings stand out.
"We accept what we did these past years, and all we can do is move forward," Lotti said. "And that's what we try to focus on, just each day becoming better than we were the last."
Lotti had the punting job to start last season but was supplanted by Allen after the seventh game. Allen's stats over the final five games of the regular season (a 36.9-yard average on 20 punts) didn't beat Lotti's average for the first seven (39.1 on 27 punts), and Allen returned to the unit for the Pinstripe Bowl.
You have free articles remaining.
Are the desired improvements in the punting games more technical or mental? Once a punter gets to college, Allen said, the balance leans internal.
"Even in the times when it's a blowout game, you still have to go out there and perform at the highest level for your teammates and make sure the team's in the right position to come out on defense," he said.
Haering stressed that the punter isn't the only player responsible for the end result — blocking and coverage also play into the net yardage. But it's a critical area for the Badgers to get right this season.
"It has to be improved, for sure, and it has to be consistent," Haering said. "It's easier to cover, it's easier to game plan when you know what you're going to get. It's the inconsistency that makes it difficult on everybody else, too."
Hintze and Larsh have combined for only one field goal try for the Badgers: Hintze's Hail Mary 62-yarder to close the first half at Northwestern last season missed right.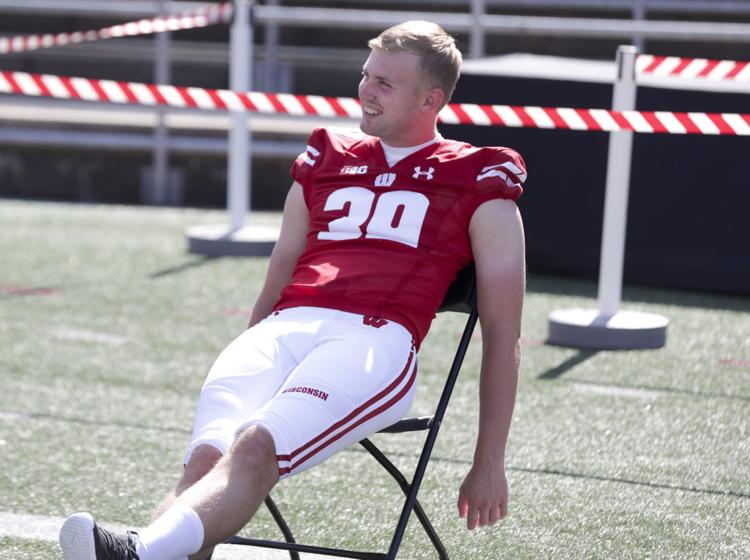 But Hintze sent 54 of his 66 kickoffs last season for touchbacks, and his 63.7-yard average ranked 11th in the Football Bowl Subdivision.
"Kickoff-wise, Zach has proven he's one of the best in the country," Haering said. "And so he's got a stronghold there. But he's going to be a real challenge in the field goal department. And he wants to be that guy who can do it all. And certainly Collin had a good spring and he's going to be great competition."
In the first full practice open to reporters on Monday, Hintze was 3-for-3, making tries from 32, 38 and 45 yards. Larsh was 3-for-4 after splitting the uprights from the extra point distance of 21 yards as well as 32 and 38. He missed left from 45.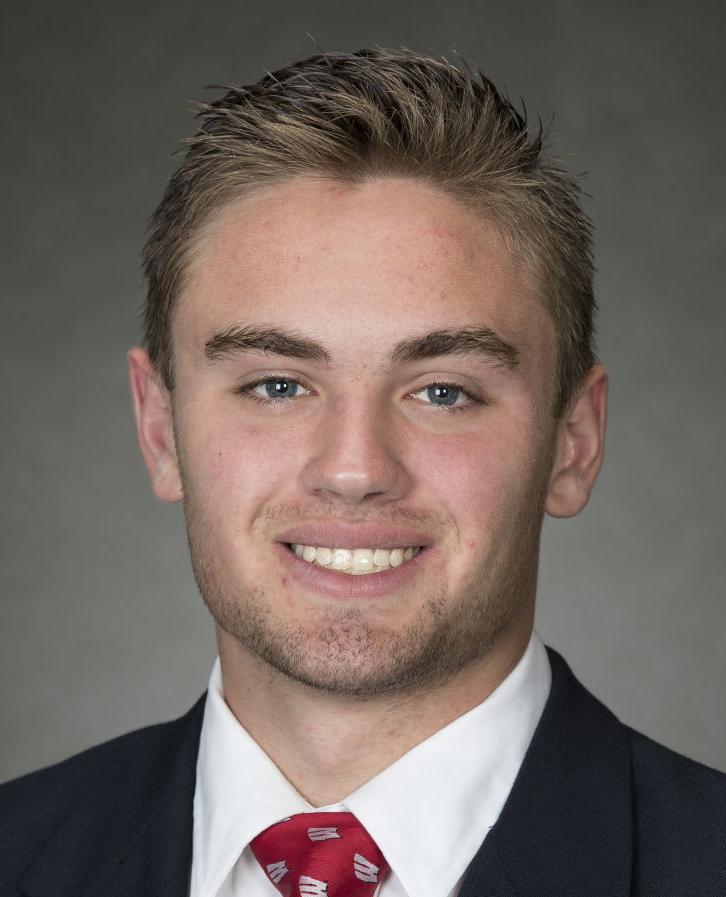 Larsh, who was a first-team All-State kicker as a Monona Grove senior in 2016, got valuable experience in last year's preseason camp while Gaglianone was out with a leg injury.
"When it comes to the mental aspects of the game, it's been a lot of confidence boosting, just seeing how much I can do when I get the opportunity and how good I can be," Larsh said. "I worked with the ones all of spring, basically, and just being able to get those reps under my belt really helped with confidence."
Chryst was asked before the start of camp last week whether the kicking competition would come down to whoever makes the most practice attempts before the Aug. 30 opener at South Florida.
"That's a pretty good start for it, right?" he said. "I like the group and they work at it. But I think consistency is a big part of it."
Haering qualified that somewhat by adding that there are other factors that will matter. Among them: the time to get the ball away and whether made attempts were down the middle or snuck inside the goalpost.
"And as we told the guys heading into fall camp, doing all the other little things other than just making kicks are important factors, too," Haering said. "Are you accountable for everything you do? And that gives us more confidence to put you out there because, let's face it, as a kicker, you're going to have limited opportunities in the game. And everybody's going to know when it didn't go right."