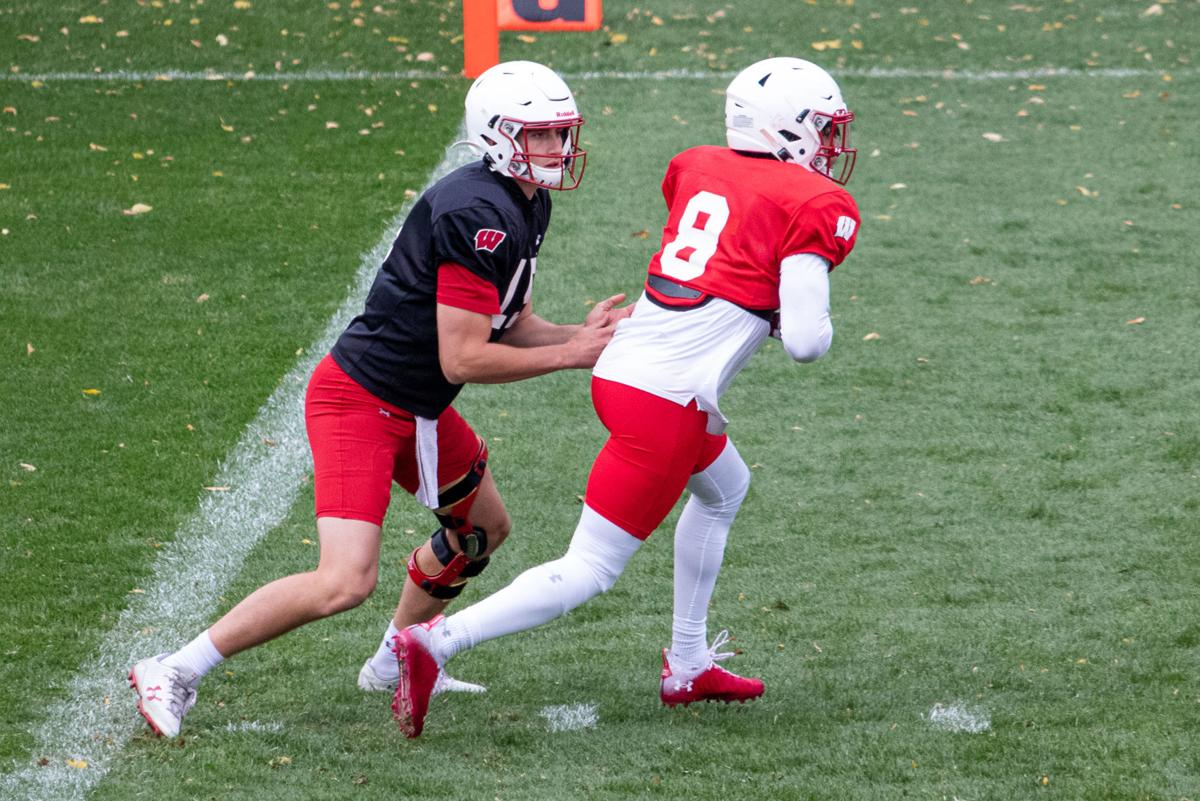 A second University of Wisconsin quarterback has tested positive for COVID-19.
State Journal sources confirmed Tuesday that starter Graham Mertz and backup Chase Wolf have tested positive using a rapid antigen test. CBS Sports' Dennis Dodd reported Tuesday morning that Mertz's confirmatory PCR test came back positive. The status of Wolf's PCR test is not known.
Big Ten Conference protocols state players who have a positive test confirmed must sit out of games for 21 days. That 21-day layoff for players who test positive is the longest among Power Five conferences. Mertz is believed to have tested positive on Saturday, Oct. 24, and the initial test begins the 21-day countdown. Assuming he has no cardiac complications and he's cleared by a cardiologist, he will miss games against Nebraska and Purdue, but could be active against Michigan on Nov. 14.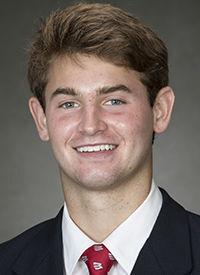 If both are unavailable, the No. 9 Badgers are slim on options at quarterback heading into their game at 2:30 p.m. Saturday at Nebraska. Senior Jack Coan injured his foot in training camp and had to have surgery, knocking him out indefinitely. That paved the way for Mertz to start, and his five-touchdown performance against Illinois in the season opener last week was one of the headlines of the college football weekend. Wolf was slotted as Mertz's backup and played one series against the Illini.
Redshirt junior Danny Vanden Boom came into the season fourth on the team's depth chart at quarterback, but he has been getting second- and third-team reps since Coan's injury. Without Mertz and Wolf, he'd move into the starting role. Freshman walk-on Daniel Wright is the only other quarterback on the roster.
Senior running back Garrett Groshek could be an emergency option at the position. He played quarterback in high school and took snaps as a quarterback in Wildcat formations last season.
No one from UW football was available to reporters Tuesday, but offensive coordinator Joe Rudolph, defensive coordinator Jim Leonhard and select players are scheduled to speak on Wednesday.
Vanden Boom was a star at Kimberly High School, leading it to two WIAA Division 1 state championships and earning Gatorade Player of the Year and first-team all-state honors from The Associated Press and Wisconsin Football Coaches Association. His father, Matt Vanden Boom, was an All-American defensive back for the Badgers in the early 1980s.
Vanden Boom didn't play in 2019, but took snaps in three games in 2018. His only college pass attempt went for a 3-yard touchdown.
"I'd say my strengths are my IQ, football IQ, making sure the ball goes to the right place, and just being accurate and being on time to put the ball out accurately," Vanden Boom said earlier this month when asked to describe his skills as a quarterback. "I'd say one of my weaknesses, first off, would be probably my feet, just trying to speed things up. And then maybe arm strength would be another weakness. There's a lot of room to grow in all facets of the game really."
Game on?
There is some concern regarding the Badgers' ability to play at Nebraska if the virus spreads amongst players and staff much further. Big Ten protocols state a team cannot practice or play if their seven-day rolling average of virus positivity rate surpasses 5 percent among players and 7.5 percent among the team population, which includes coaches, staff members and others closely interacting with the team. The Big Ten does not have a minimum number of scholarship players or players at a particular position at which it will cancel a game.
The current seven-day average for the Badgers is not known, but UW coach Paul Chryst said Monday he was confident moving forward with the game this week.
Public Health Madison and Dane County told the State Journal on Tuesday that 60 COVID-19 cases are identified as being associated with UW football — 56 players and four staff members. The dates of those positive tests range from early June, when UW allowed student-athletes back on campus, to Monday. The city-county health department reported 42 cases among players and staff on Sept. 16, meaning there have been 18 new cases in that 40-day span.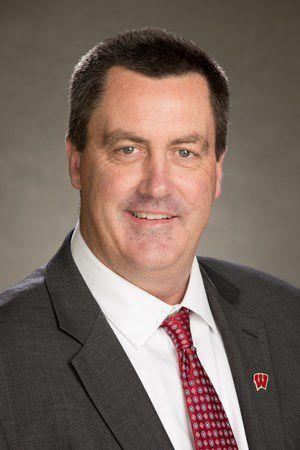 'You deal with it'
Chryst said he cannot and will not comment on testing figures or coronavirus among his players but offered his thoughts on managing his roster in the middle of a pandemic.
"You're always managing it in some way, shape or form. Certainly there's a new dynamic this year, but I don't know if it's any more challenging or if it's just one more thing that can come in," Chryst said. "It's clear-cut on what kind of the protocols are, and then you deal with it. Players, coaches know that. Then it's, 'What can we do?' All of us as a team, to one, try to not be in that situation — easier said than done — and then two, how do you respond?
"Your response, your choice, is the one thing that we all have that we can impact. … We choose to be ready for it. We choose to put in the work, choose to get ready everyone that we need to get ready. It's an opportunity, one that we're grateful for, to get to play the game."
Photos: Badgers cruise past Illinois in season opener