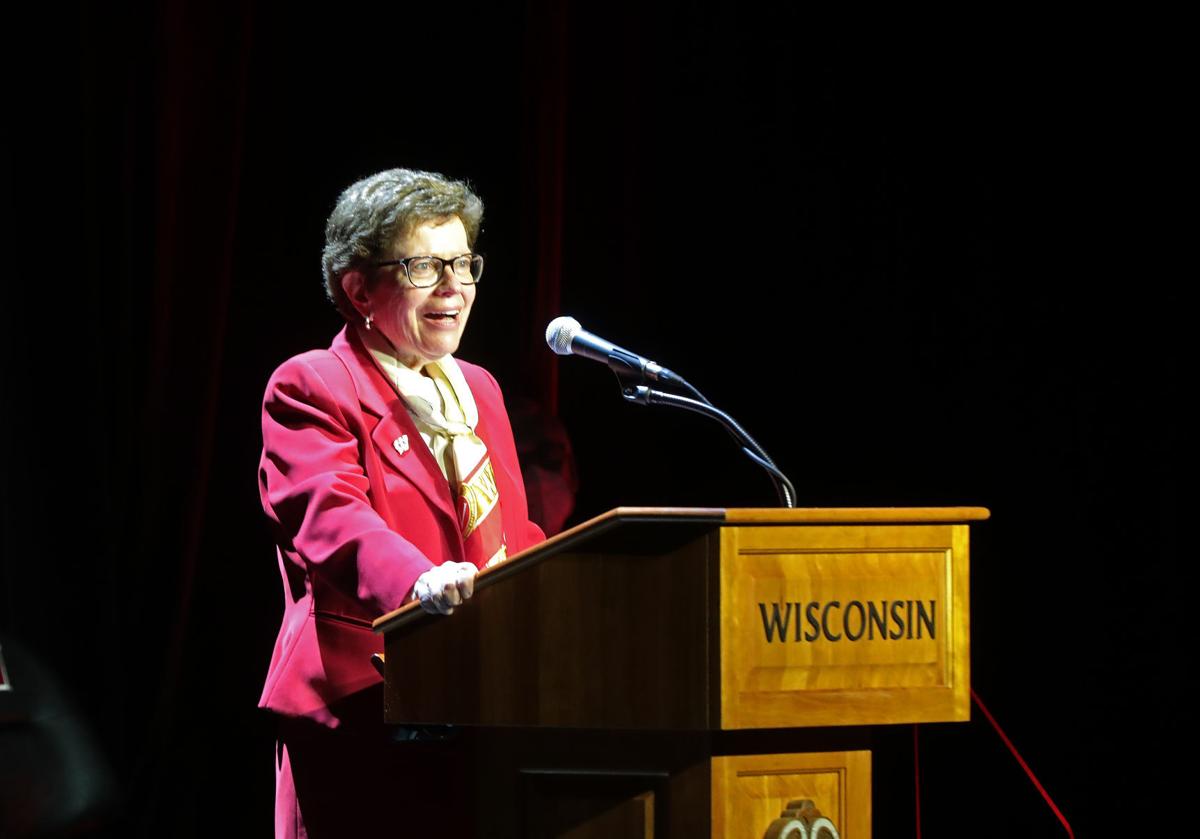 UW-Madison Chancellor Rebecca Blank has formed a large – and diverse – search committee to find a replacement for outgoing athletic director Barry Alvarez.
The nine-member group will be led by Athletic Board chair Pete Miller and includes two head coaches: Paul Chryst (football) and Yvette Healy (softball).
"The search process will prioritize finding a new AD who embraces the university's commitment to student-athlete well-being and success, on and off the field excellence, and our institution's values on diversity and inclusion," Blank said in a statement.
"Barry's successor should be able to continue his legacy of success and make our alumni and fans across the state proud."
The rest of the committee includes:
– Elzie L. Higginbottom, a former UW track and field standout and the President/CEO of East Lake Management & Development Corp.
– Ted Kellner, a UW alum and close friend of Alvarez who is the chairman and CEO of T&M Partners, LLC.
– Jeff Mack, a former UW football player who's now a vice president at Park Bank in Madison.
– Laurel Rice, chair of the UW Department of Obstetrics and Gynecology program.
– Alando Tucker, an assistant men's basketball coach at the program's all-time leading scorer.
– Eden Rane, a member of the UW lightweight rowing team and chair of the student-athlete advisory committee.
"We look forward to a robust and extensive search to identify the best candidate to lead the UW Athletic Department forward," Miller said in a statement.
Alvarez announced his retirement Tuesday after more than 17 years on the job. His final day will be June 30.
The athletic director job was posted Wednesday morning with an April 28 closing date for applications.
A news release said "A new director of athletics could be in place this summer."
---
Check out the State Journal's complete coverage of Barry Alvarez's retirement announcement
The Wisconsin State Journal is providing our readers with comprehensive coverage of Barry Alvarez's retirement from his position as athletic director at the University of Wisconsin.
From a look back at Alvarez's football coaching days and the changes the department has made since he came to Madison in 1990, to an examination of what lies ahead in the university's search for a successor, we have you covered with all the latest updates and in-depth analysis of this landmark moment in Badgers history.
To continue to support journalism like this and gain full access to all of our Badgers' coverage throughout the year, please consider a digital subscription. To all of our current subscribers, we thank you for your continued support of local journalism!