Rose Bowl flashback: Check out images from Wisconsin's 2012 meeting with Oregon in Pasadena
With the University of Wisconsin set to face the Oregon Ducks in the Rose Bowl on New Year's Day, take a look back at the images former Wisconsin State Journal photographer M.P. King captured as the Badgers fell to the Ducks, 45-38, in the 2012 Rose Bowl on Jan. 2, 2012, in Pasadena, Calif. 
Stage is set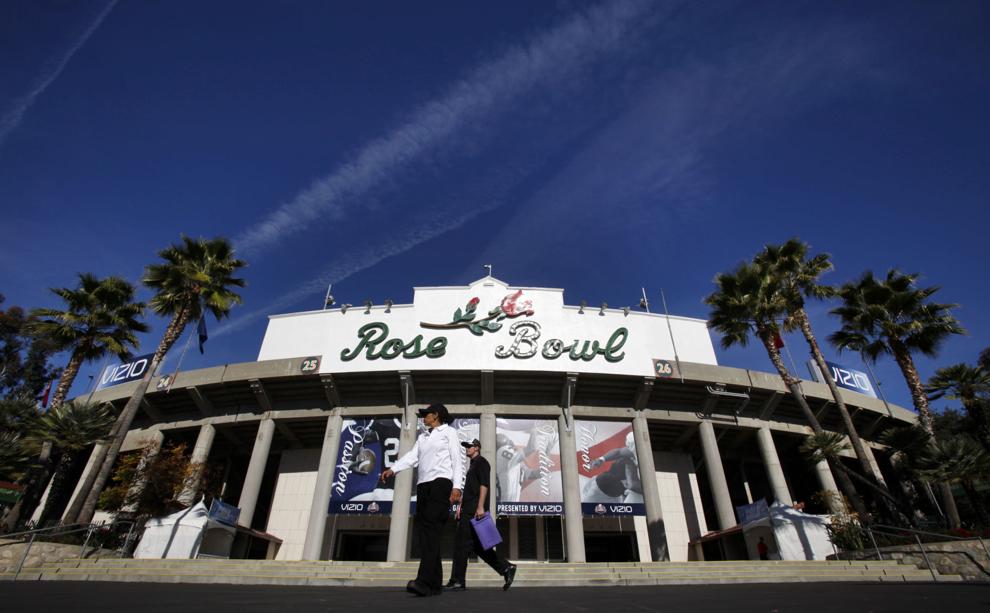 Making an entrance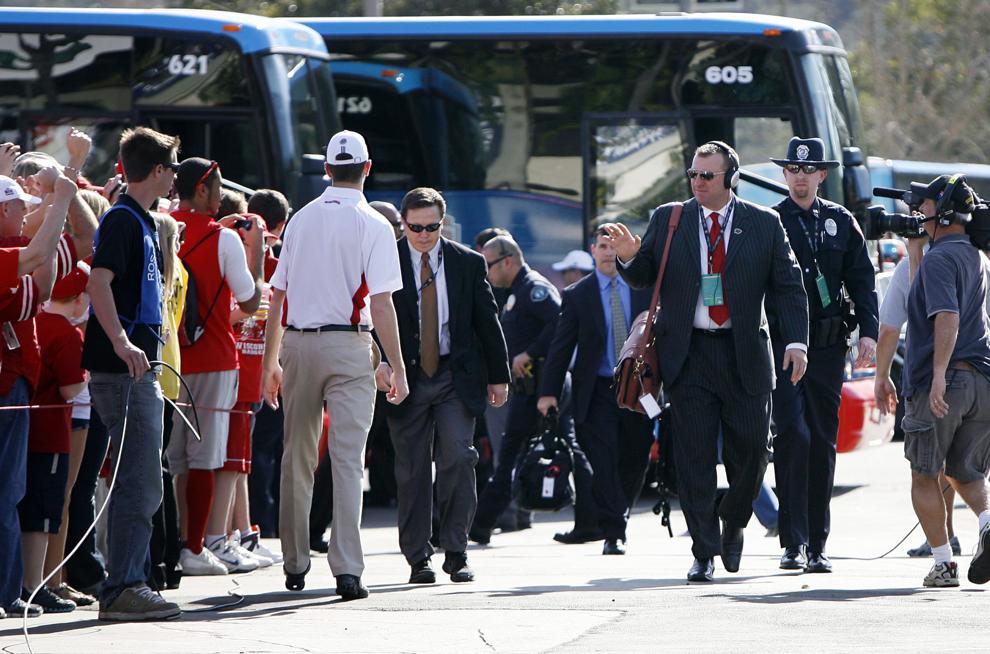 Ready for action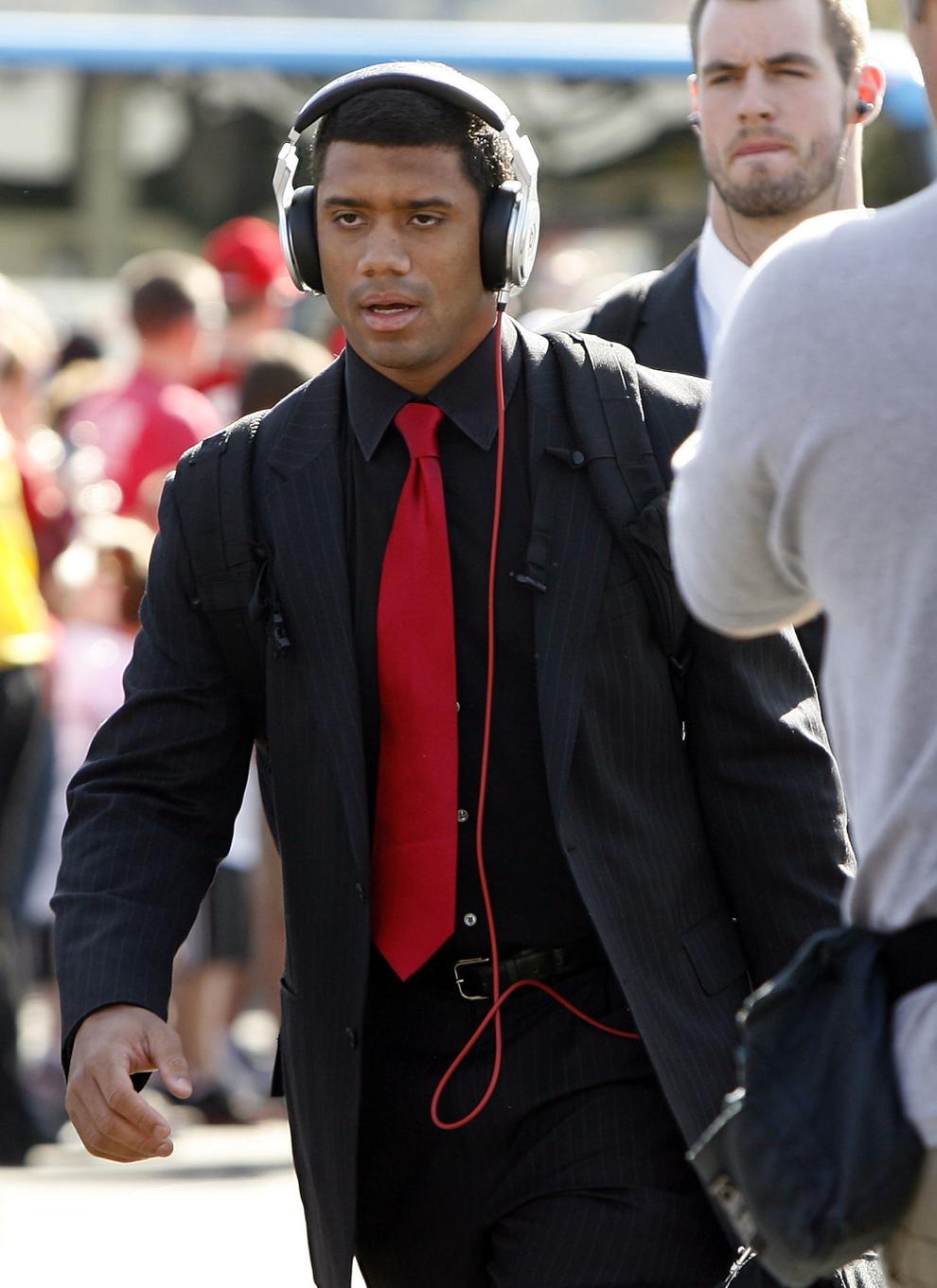 'On, Wisconsin'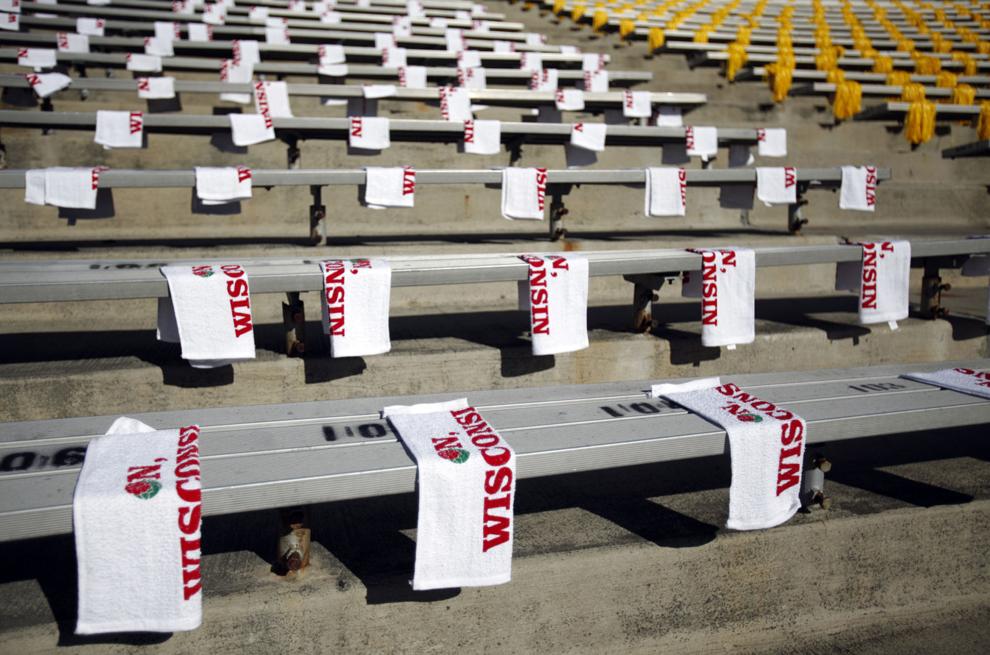 Marching to their own beat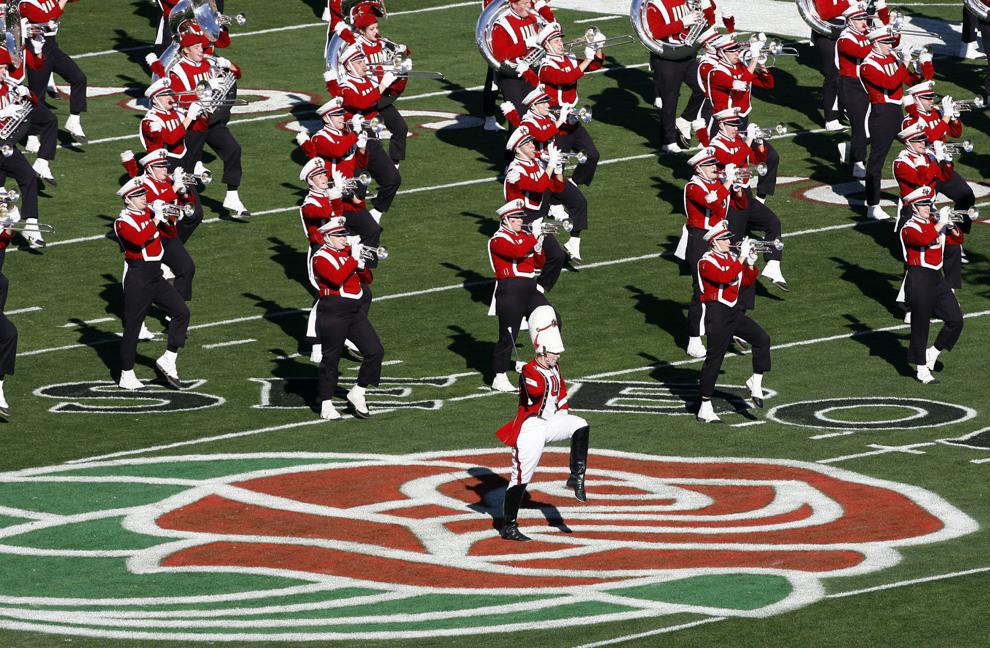 Paw patrol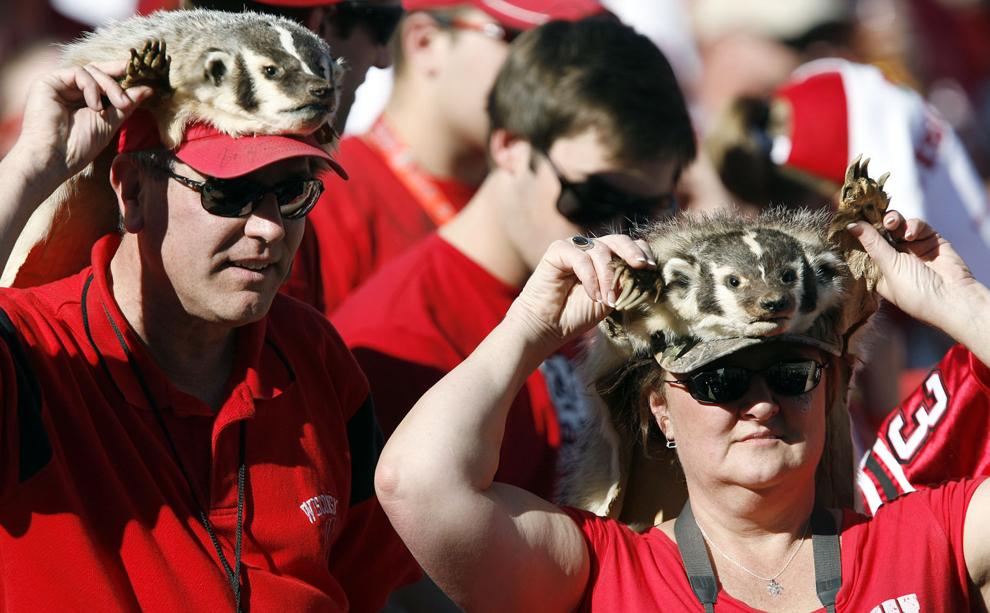 Get your programs!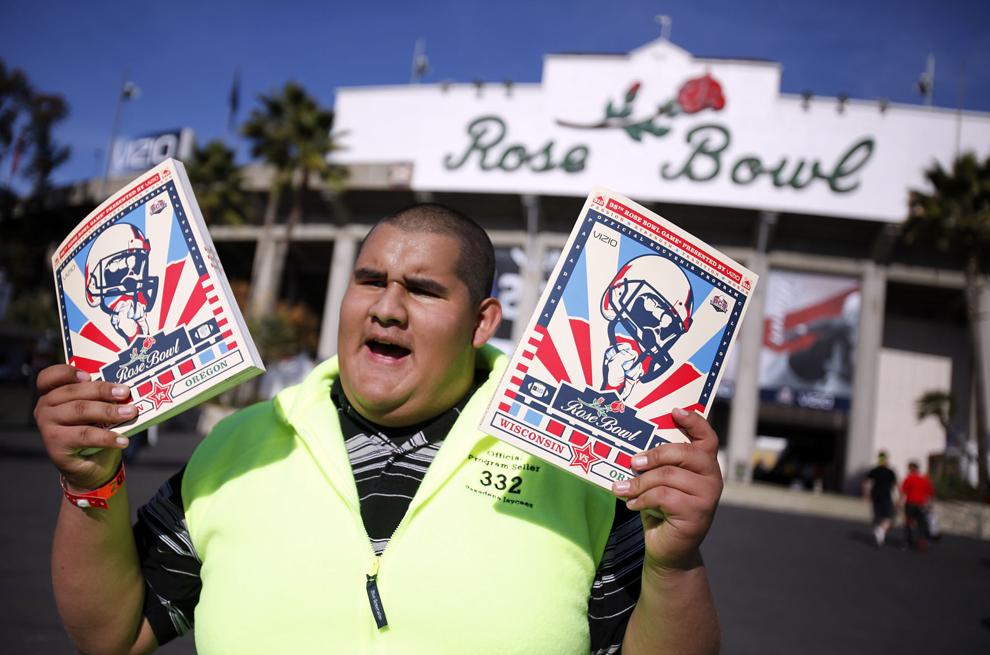 Family first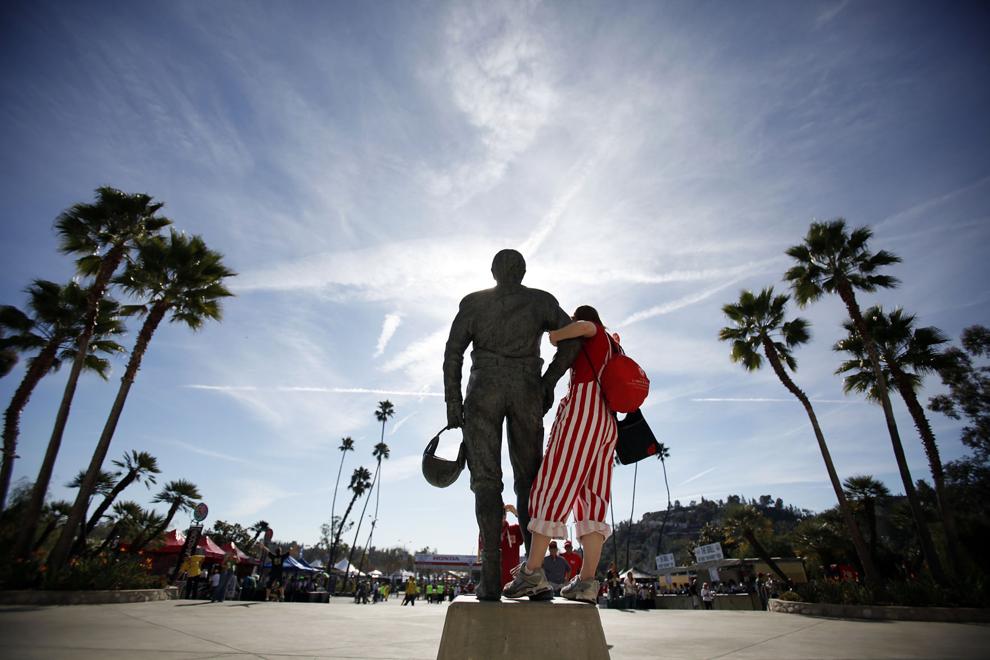 Flying high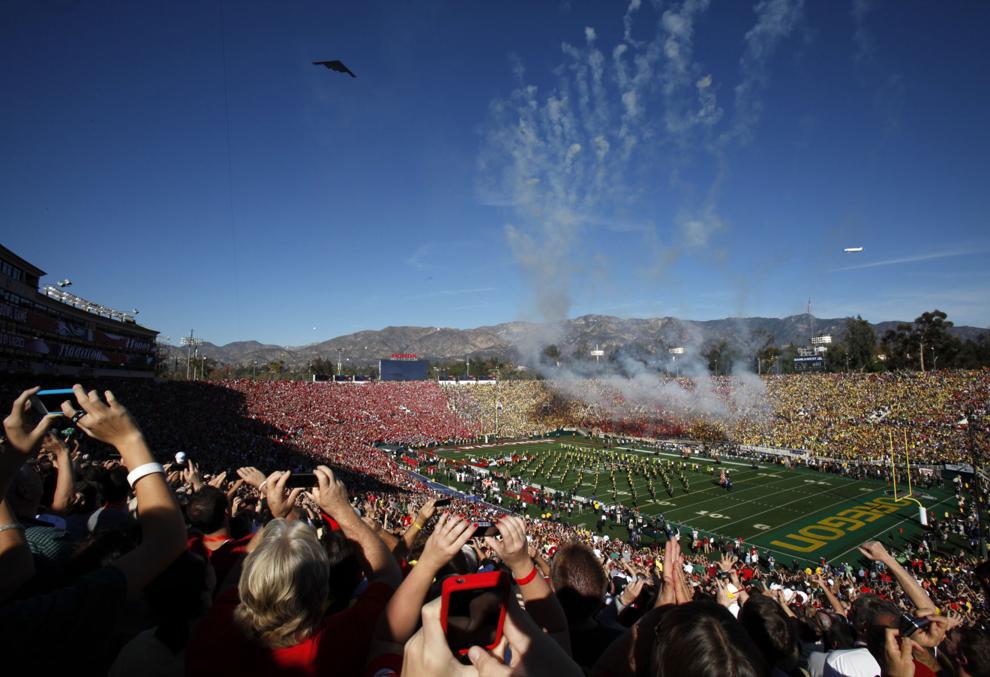 Taking the field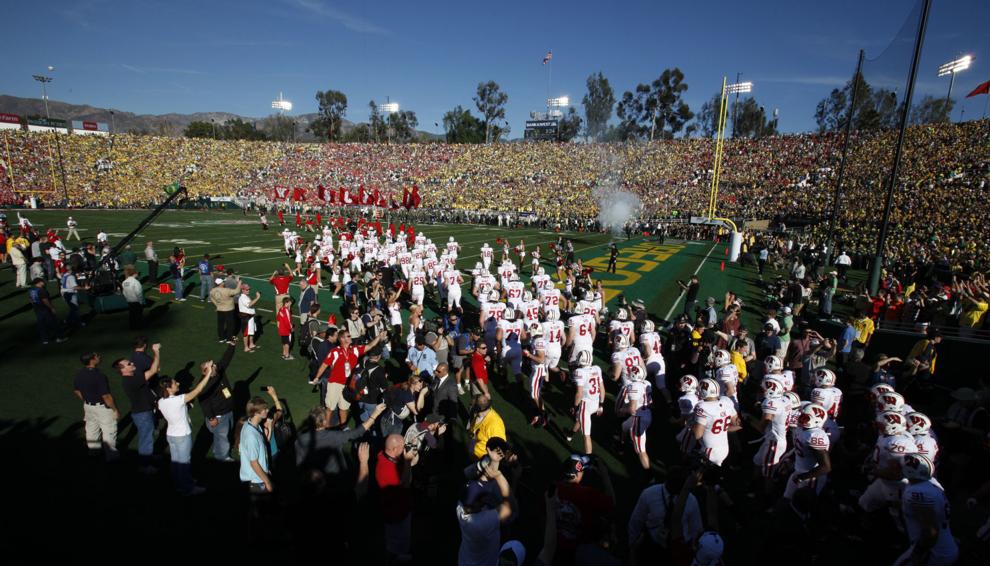 Airborne attack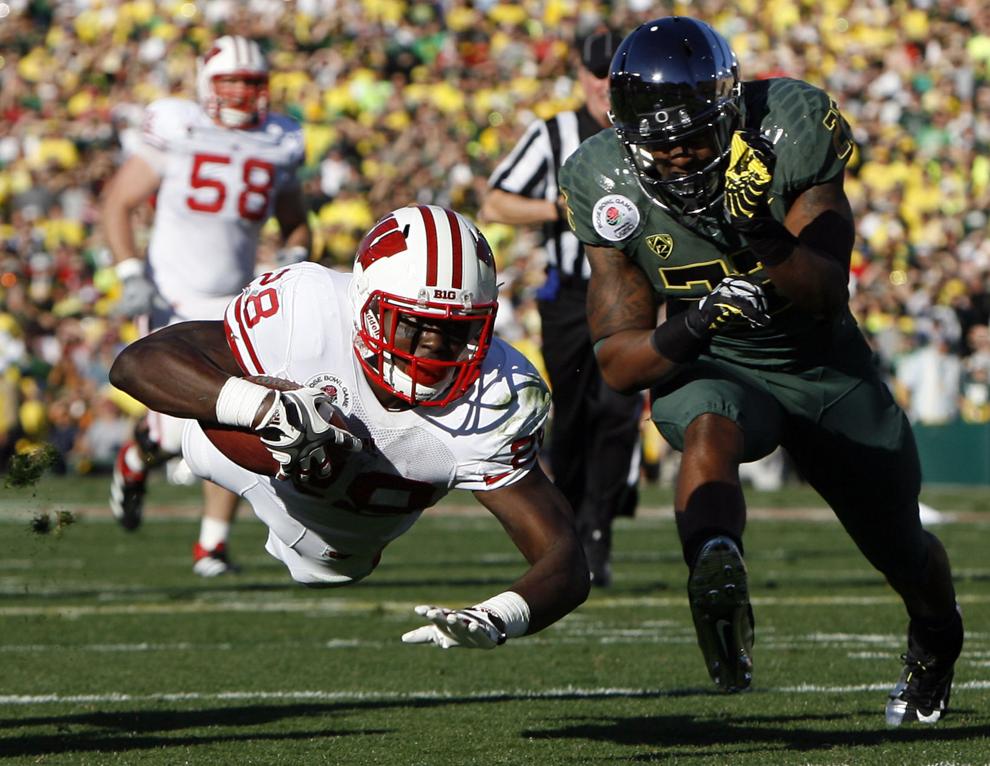 Starting strong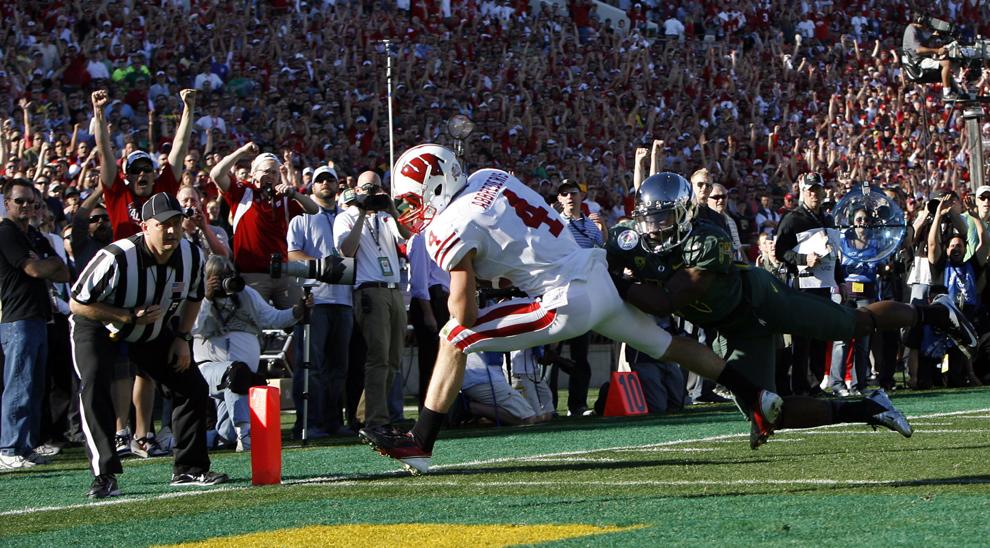 Celebrating a score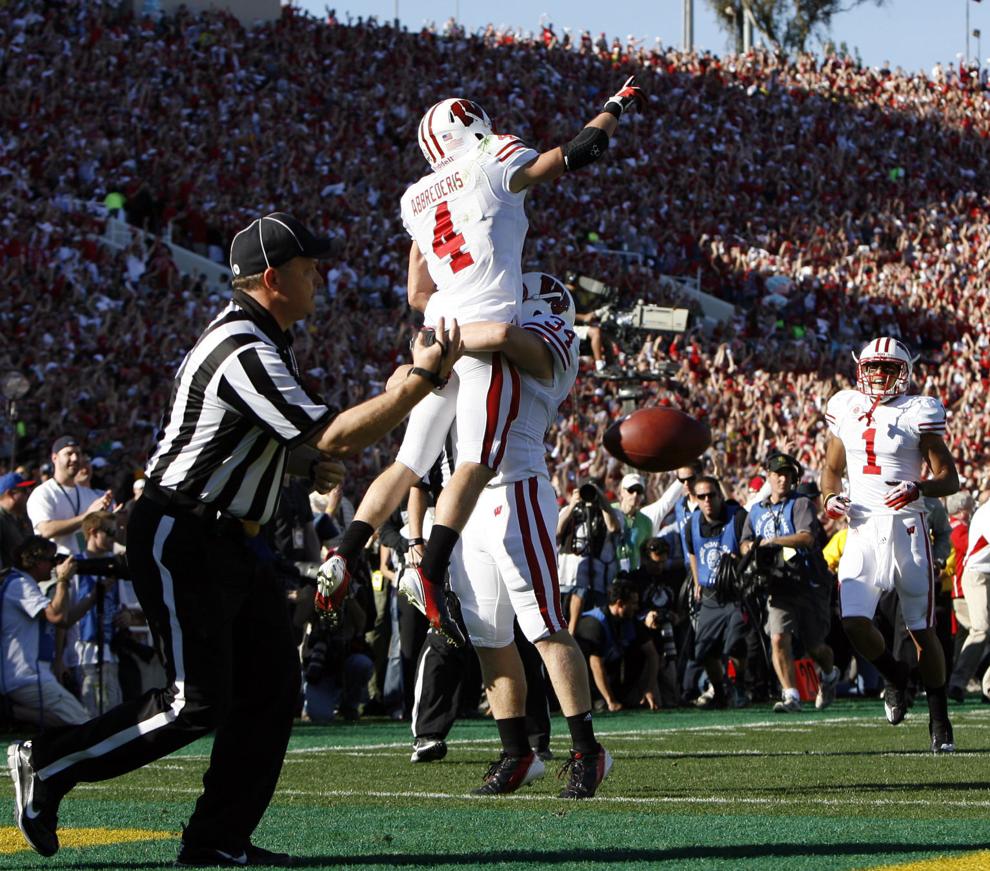 Bringing down Ball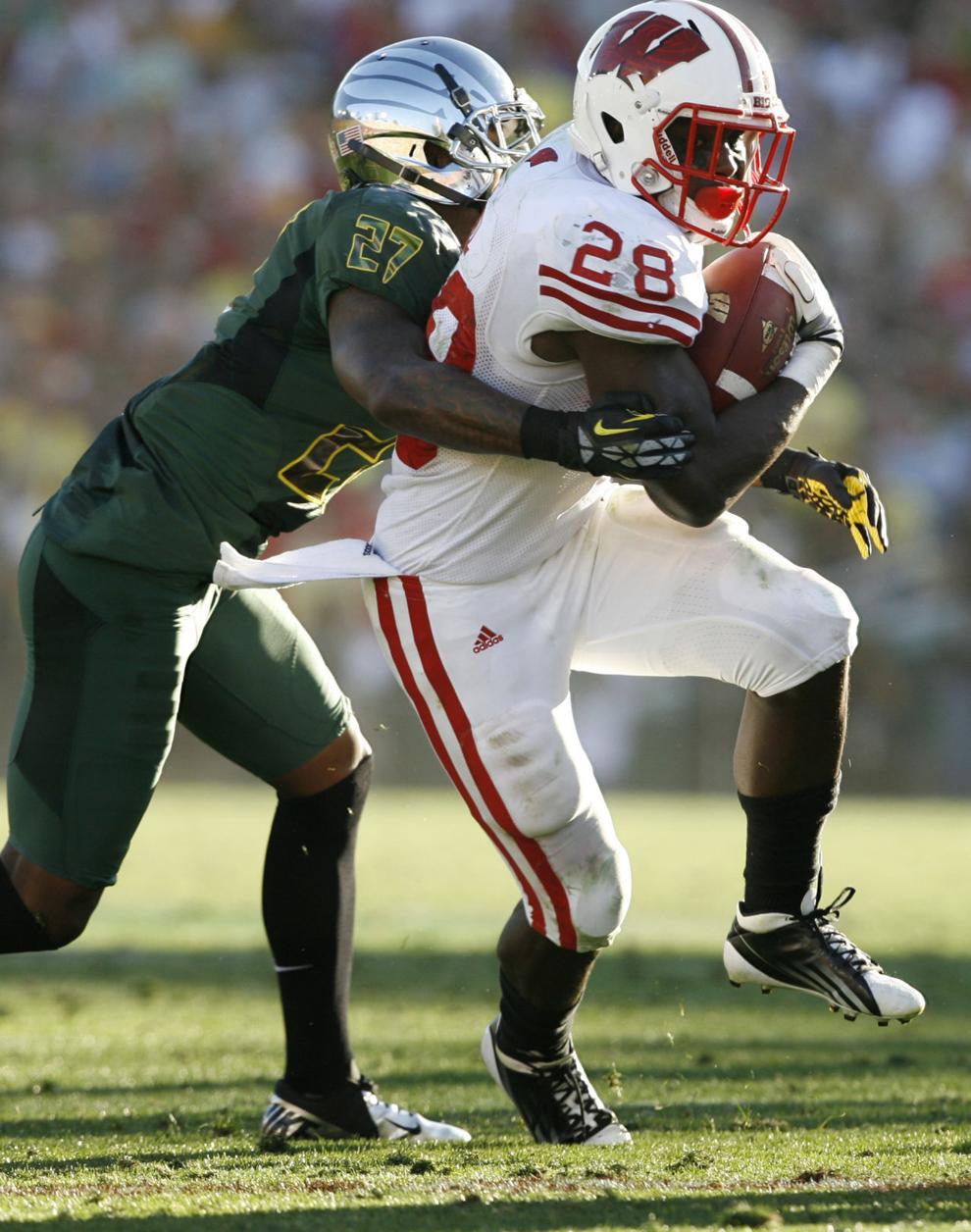 Running on empty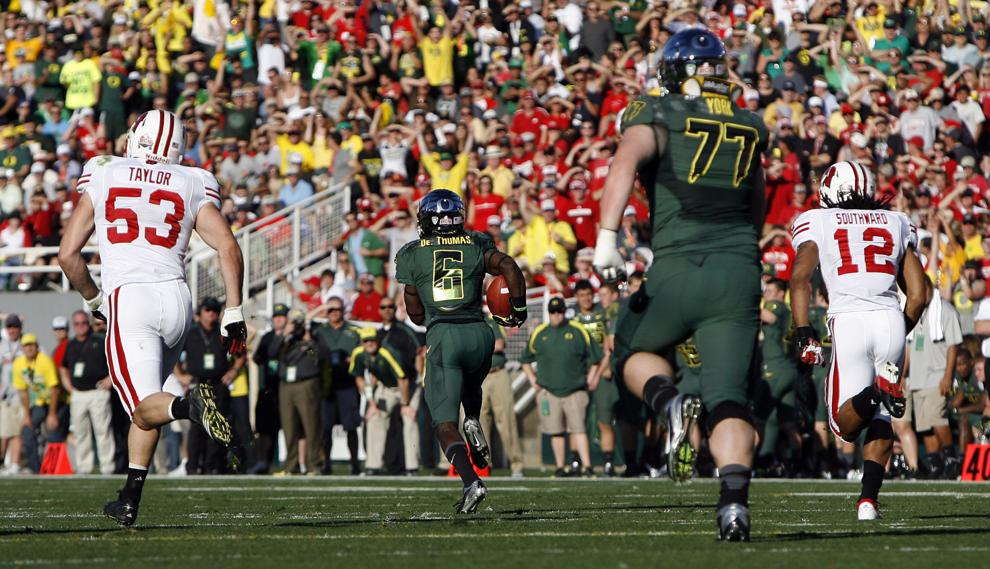 Defense comes through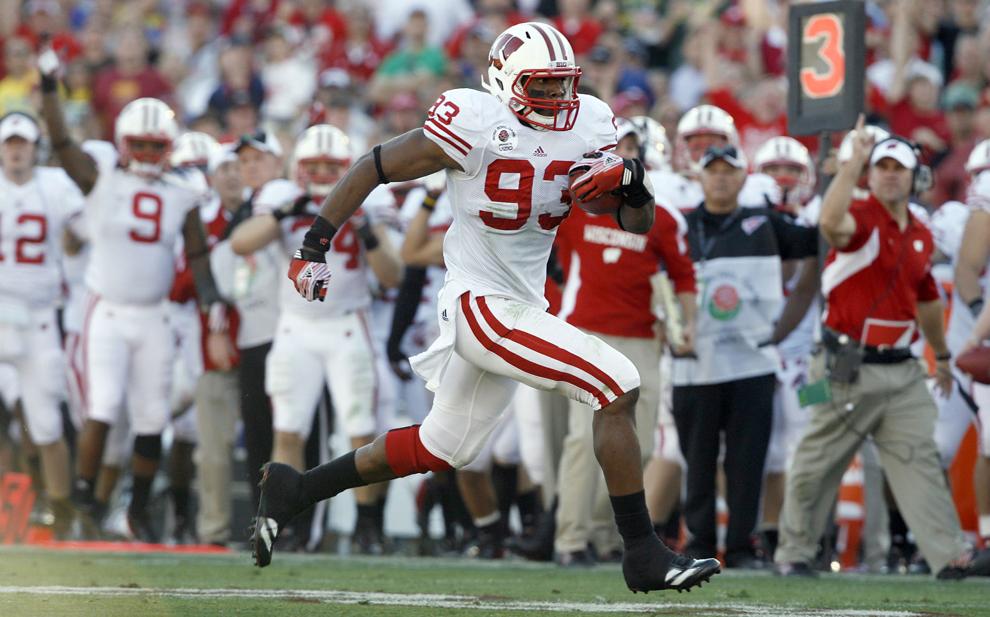 Trying to hold on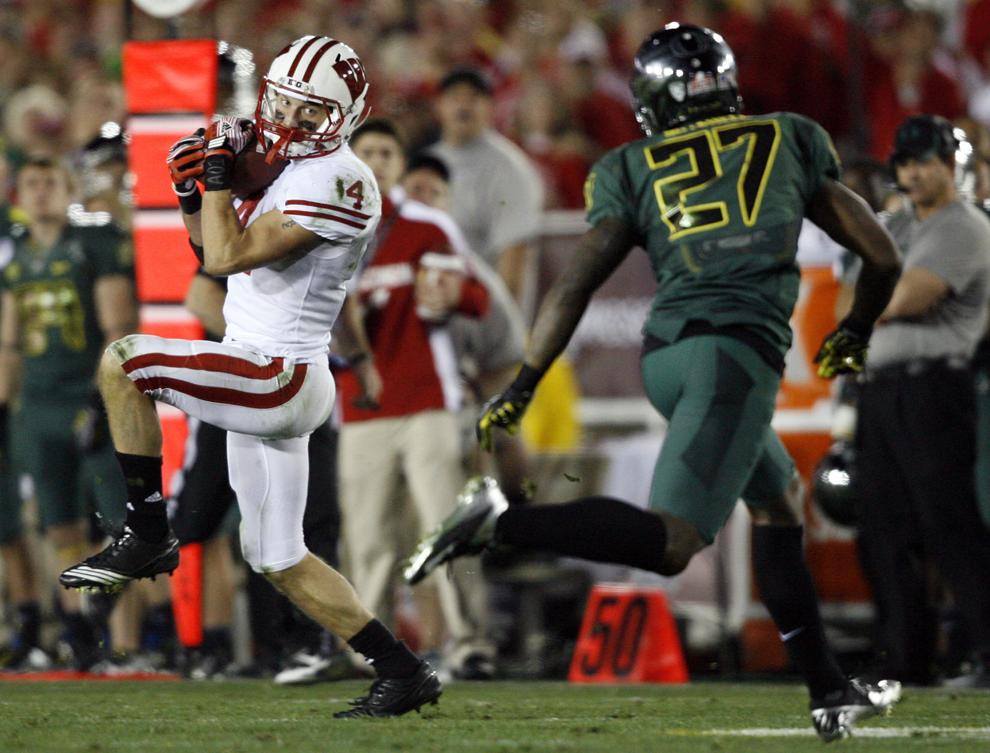 Ready to roll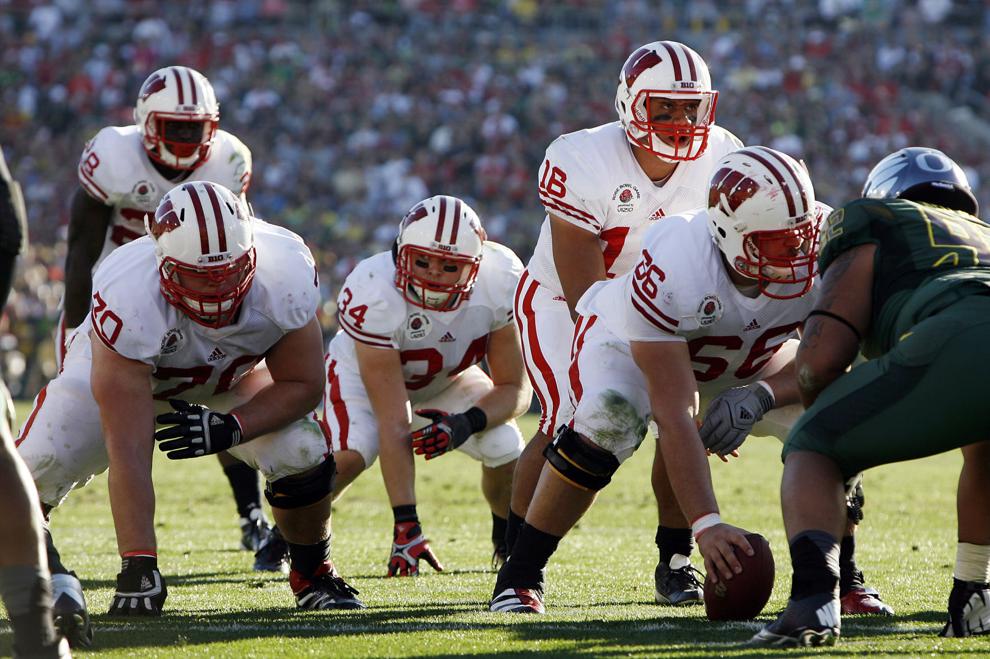 Point taken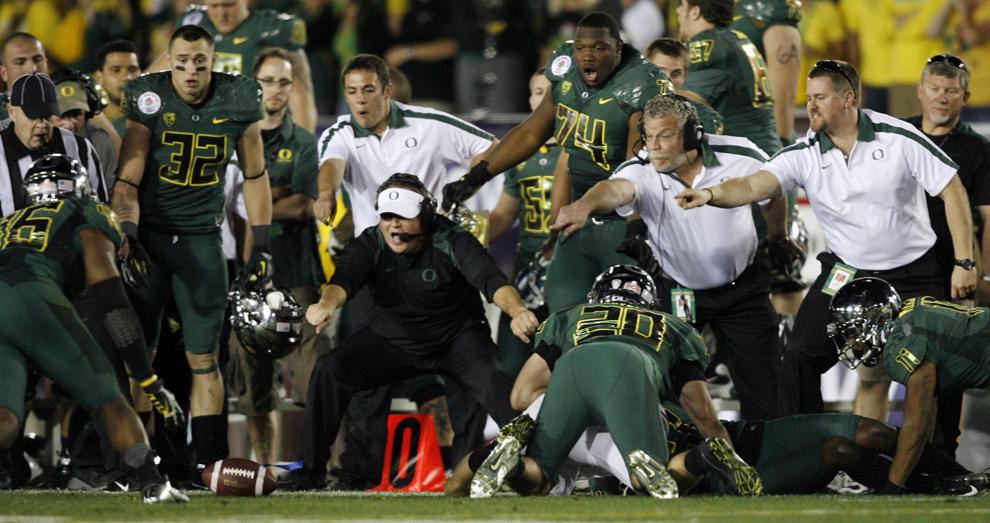 Breaking free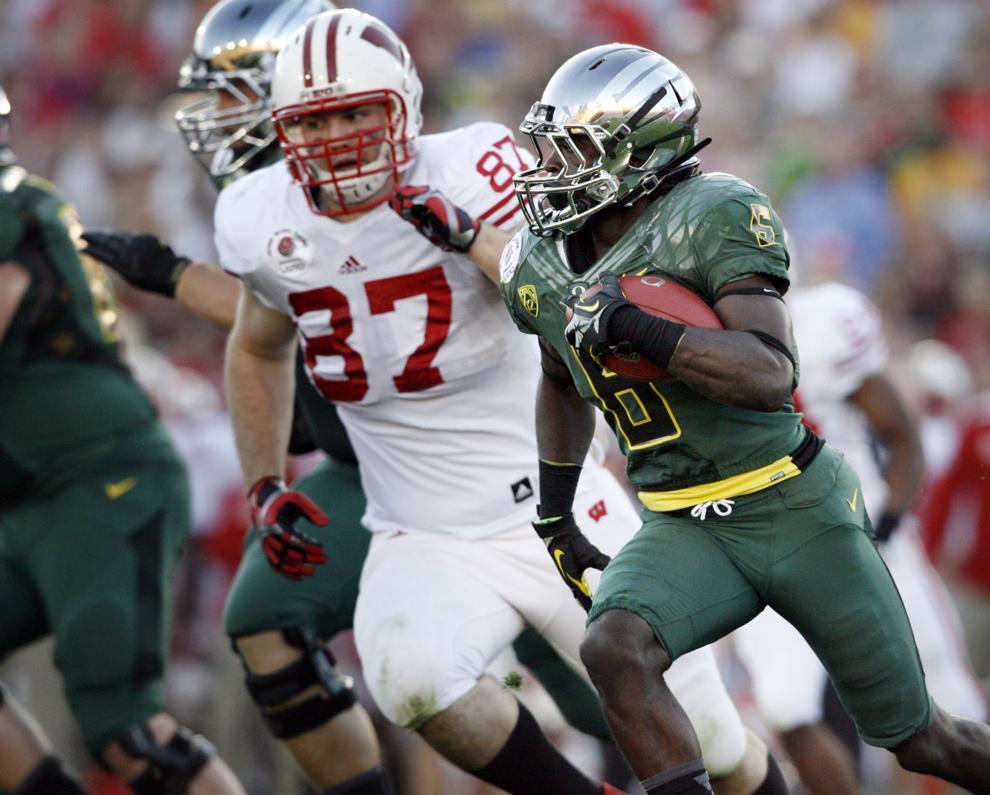 Taking the high road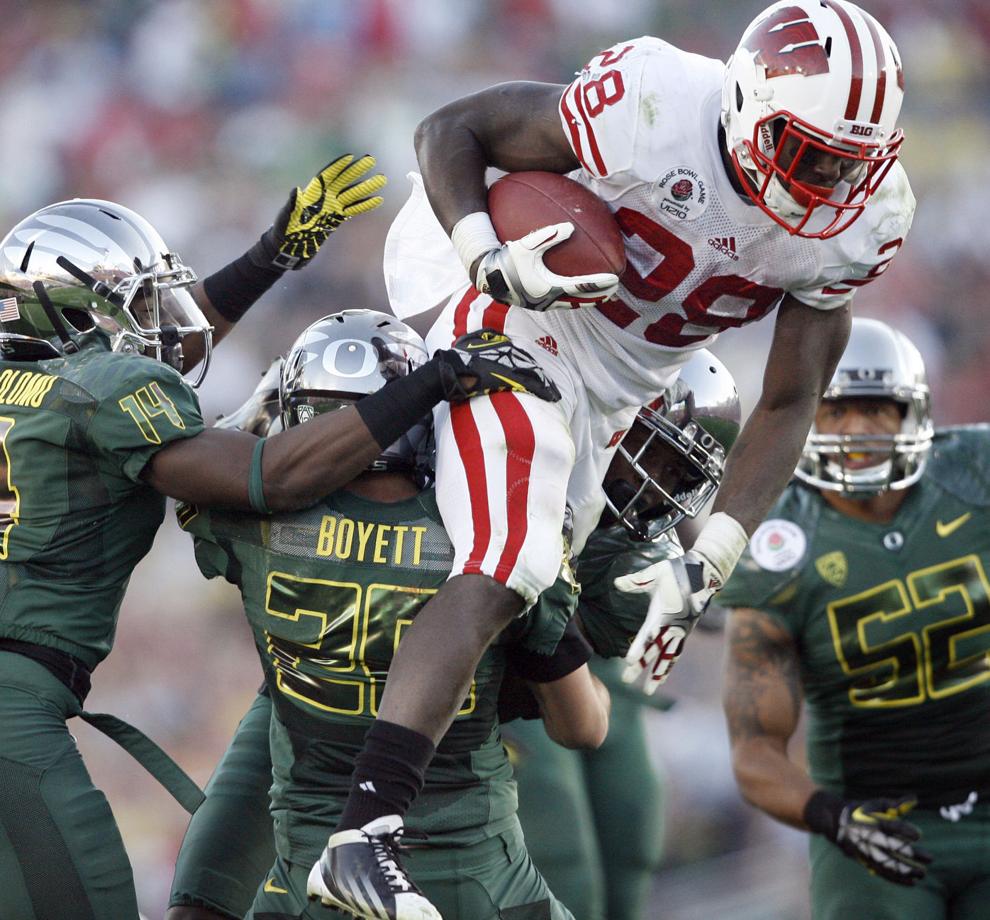 Friendly chat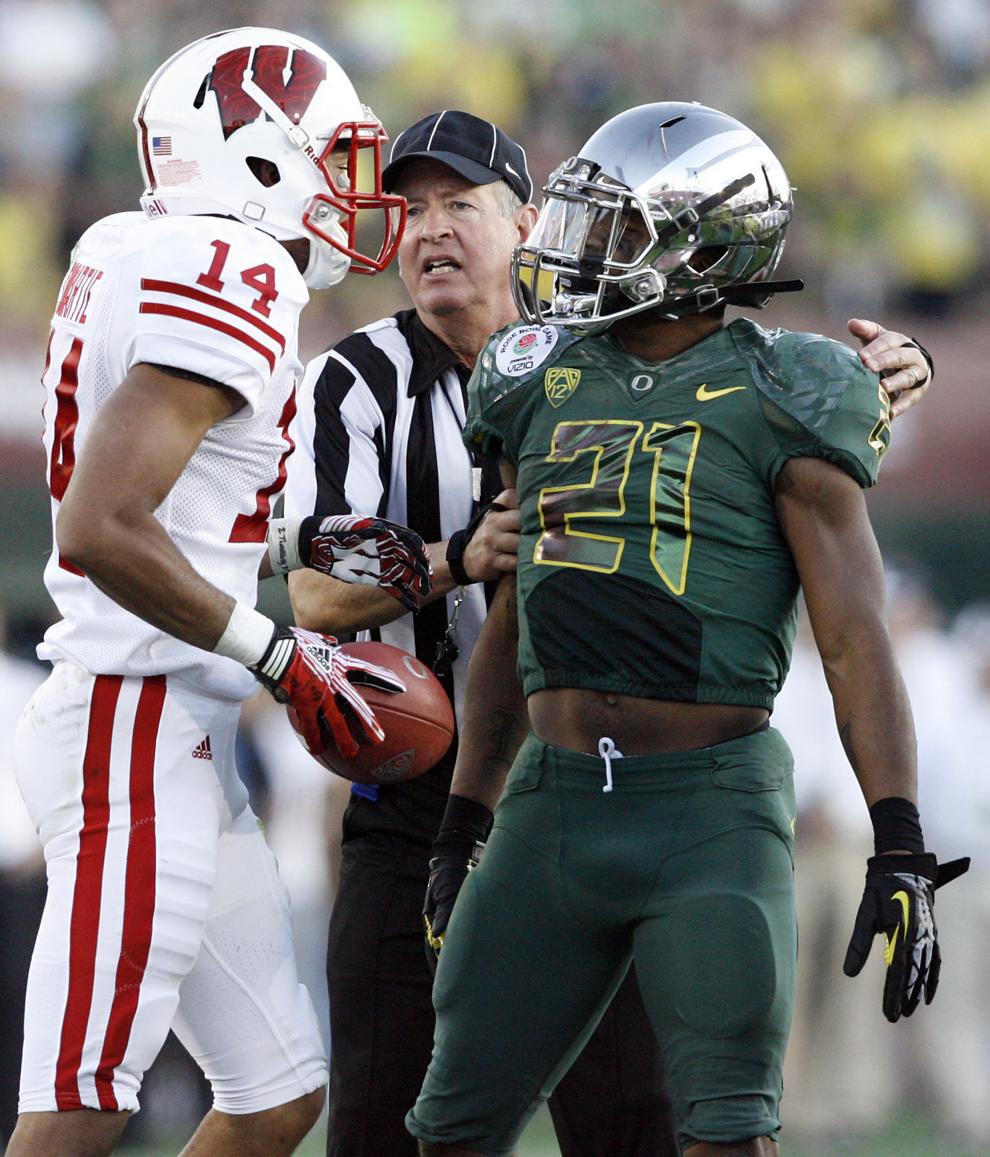 Reeling it in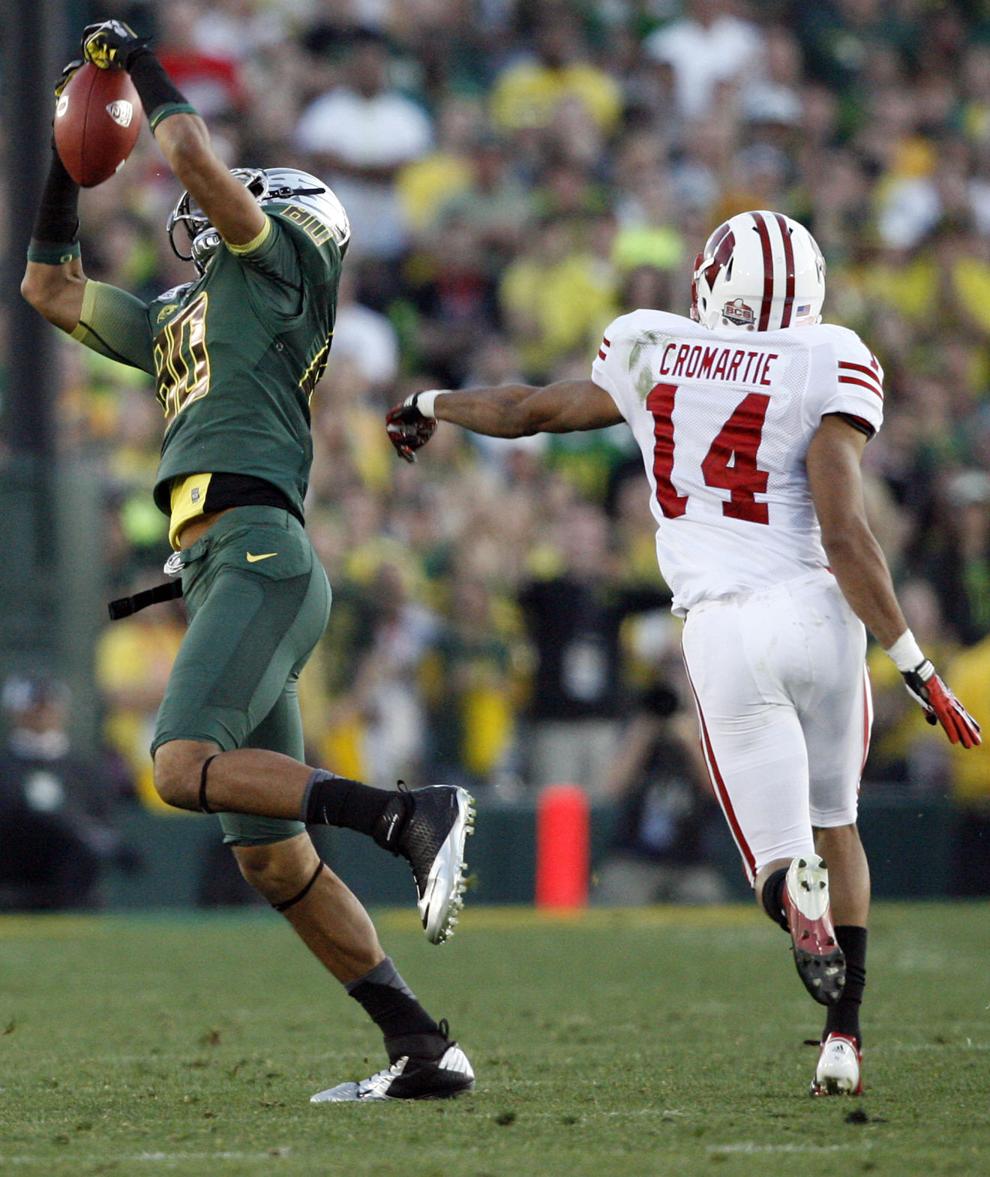 Coming through in the clutch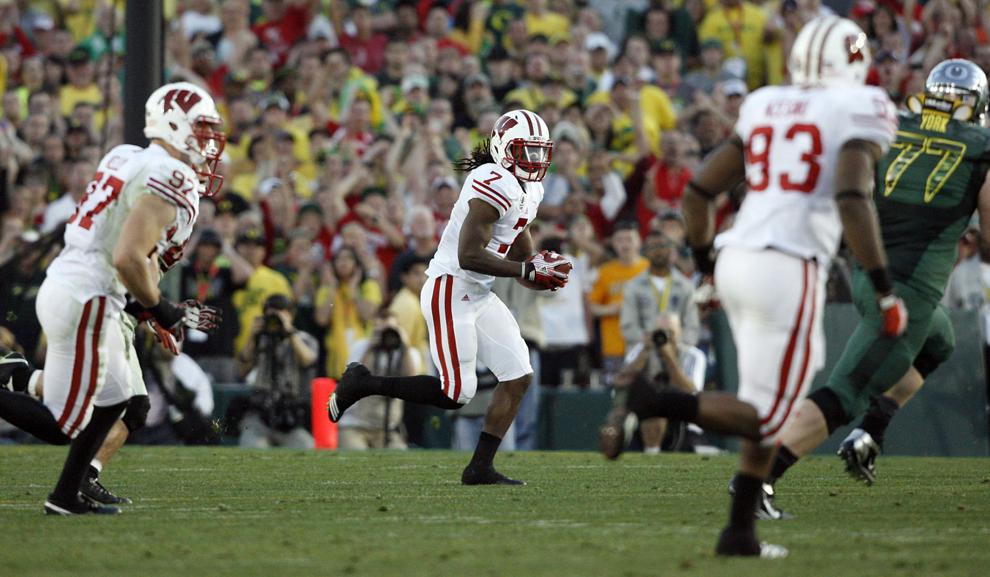 Takes two to tackle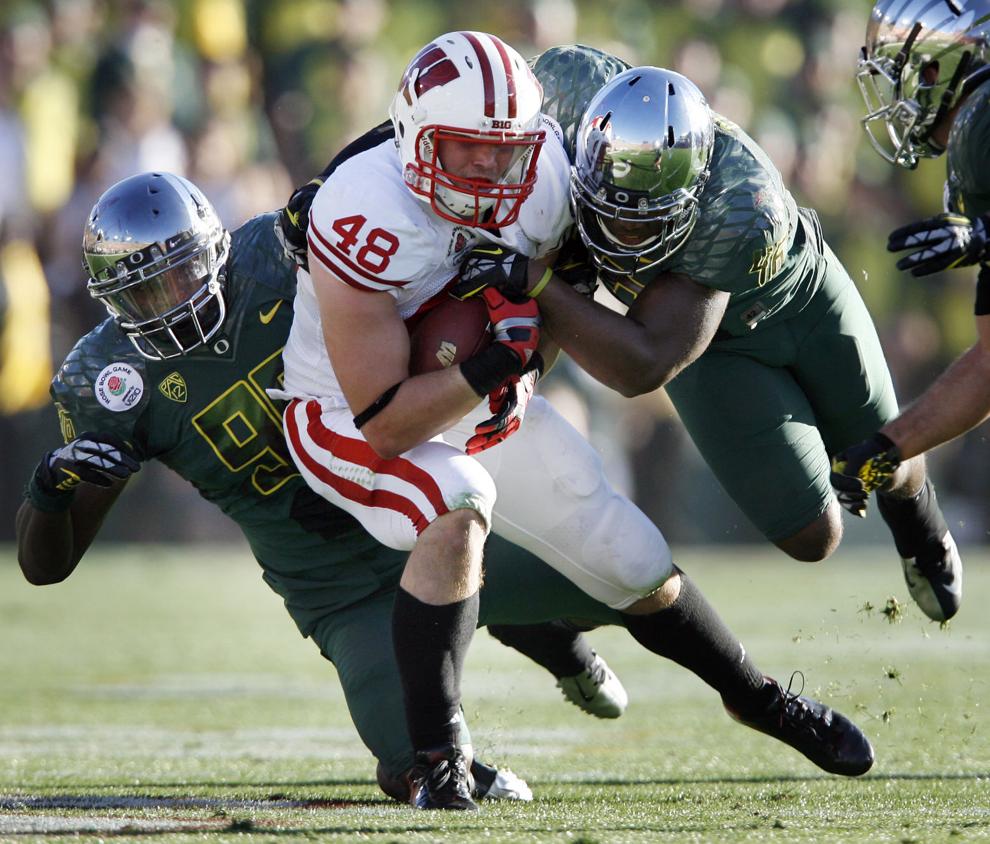 Taking the lead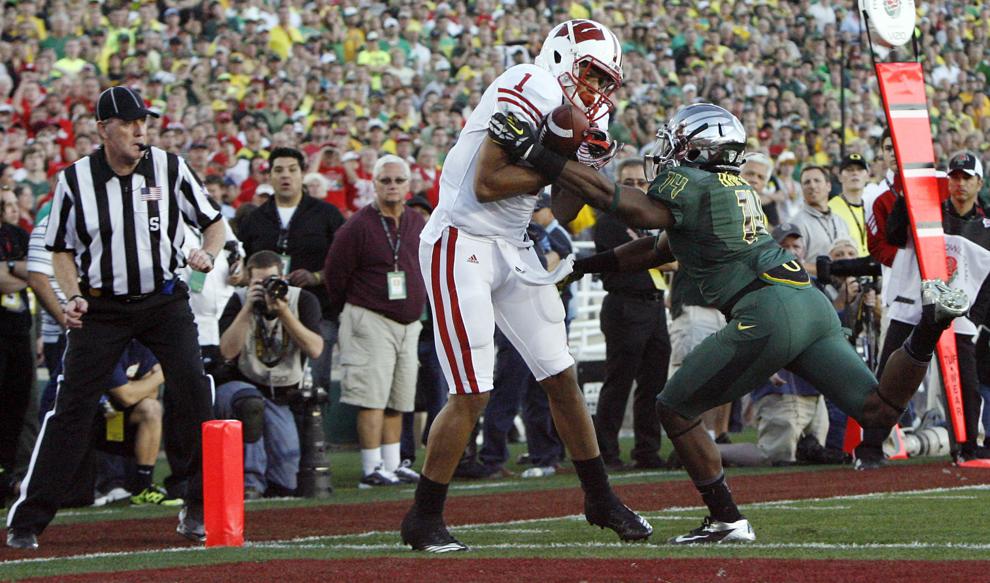 Toon time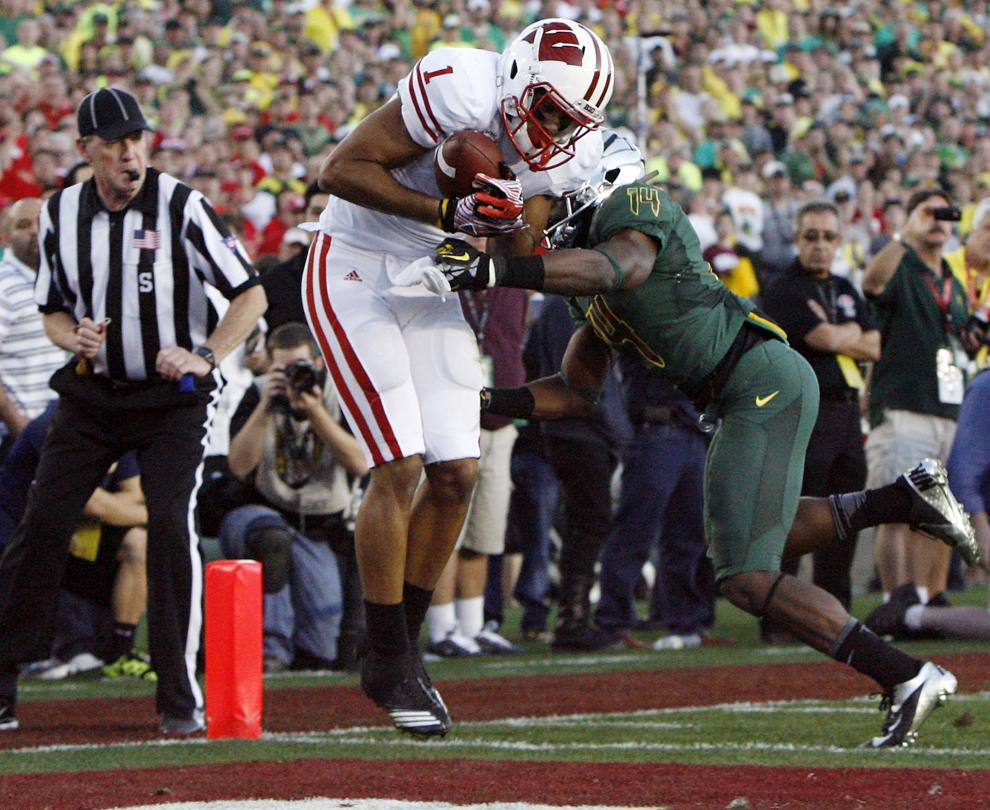 Talking it out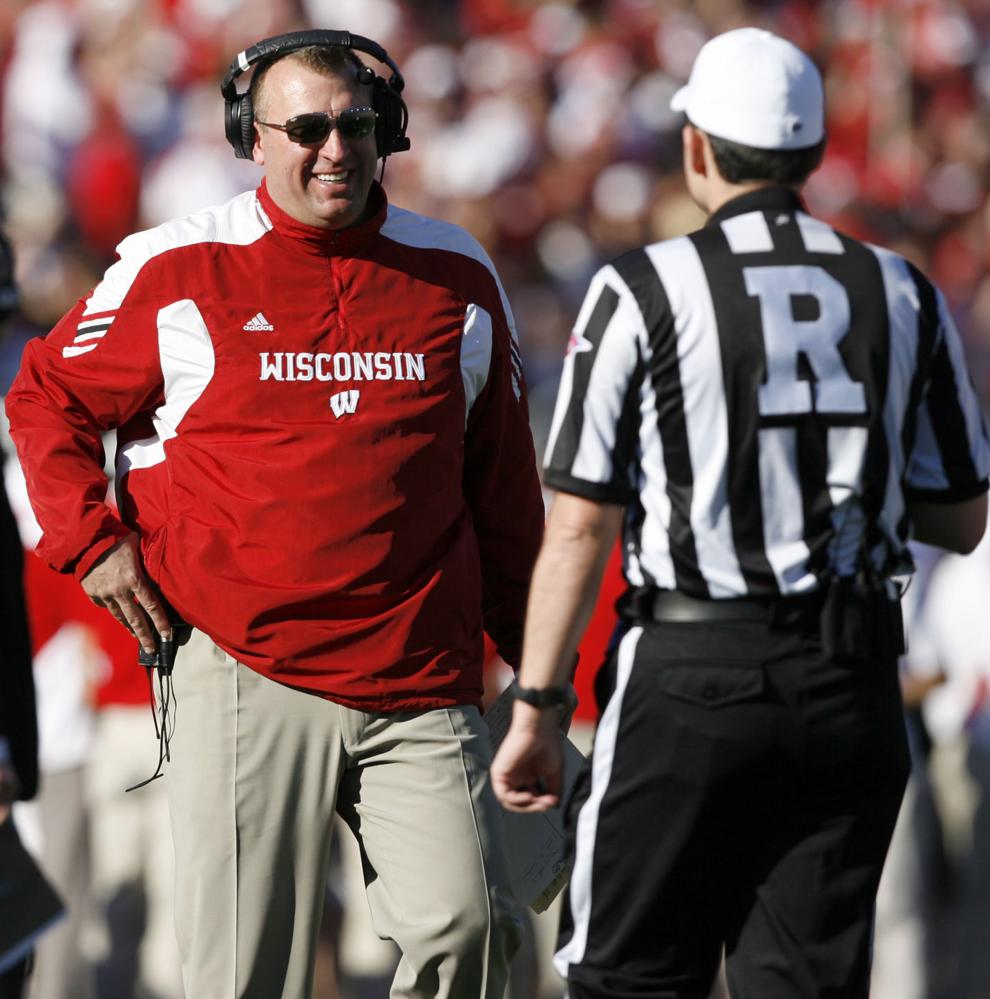 Missed opportunity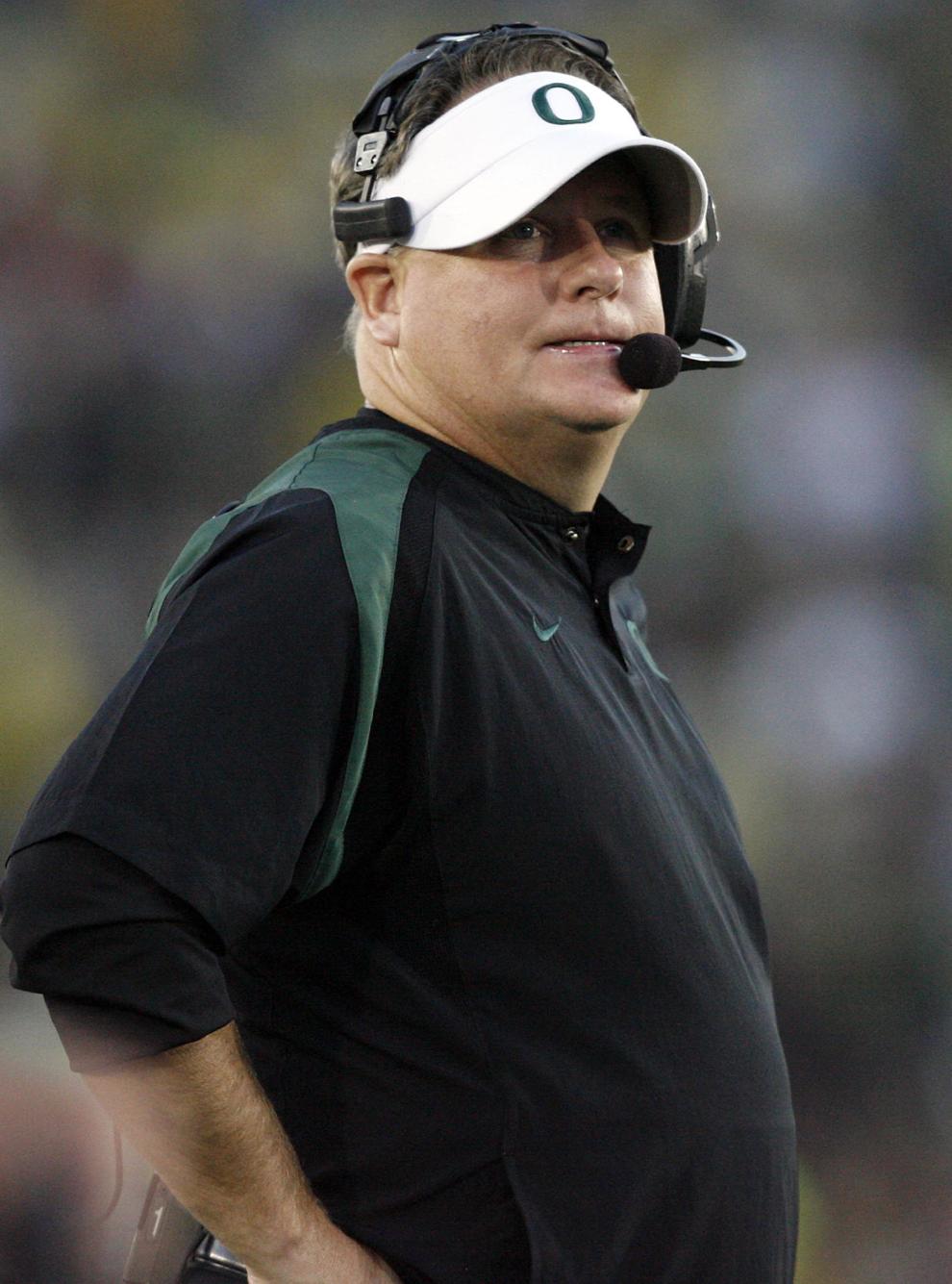 Carried away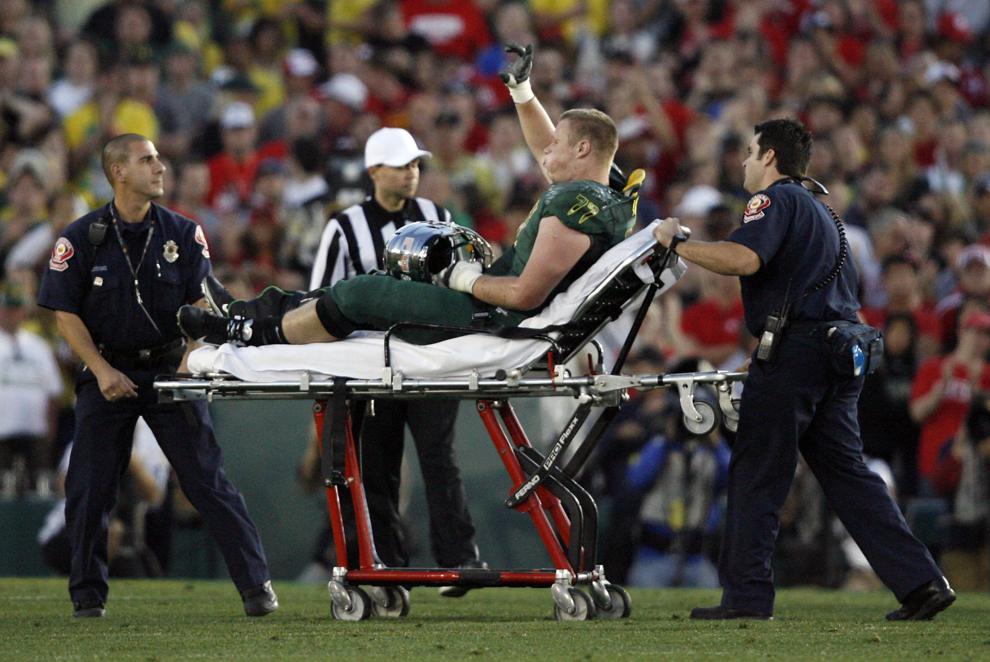 'Jump Around'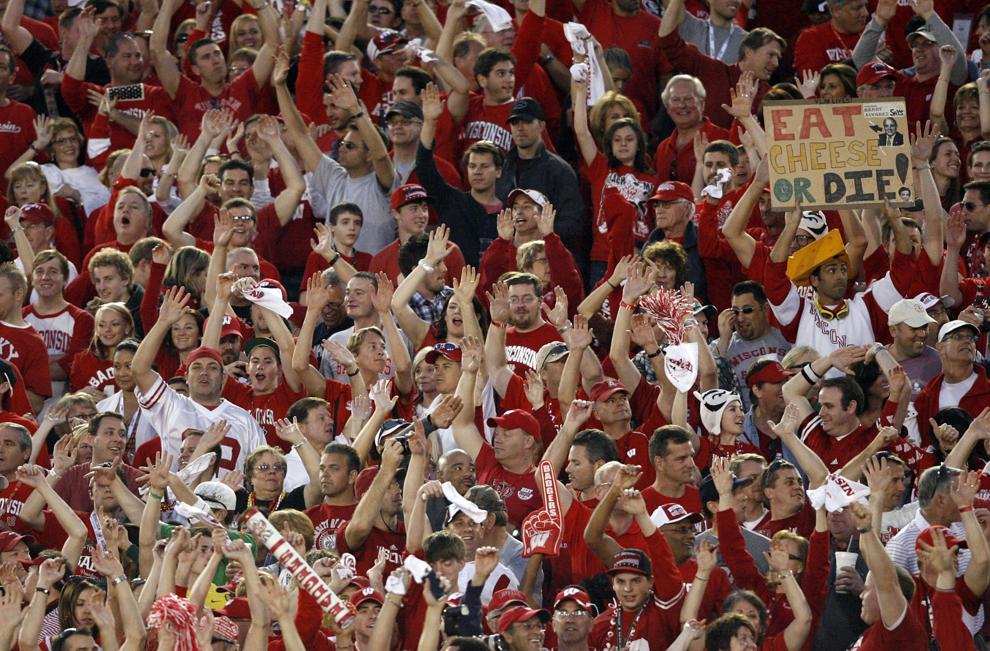 Stopped short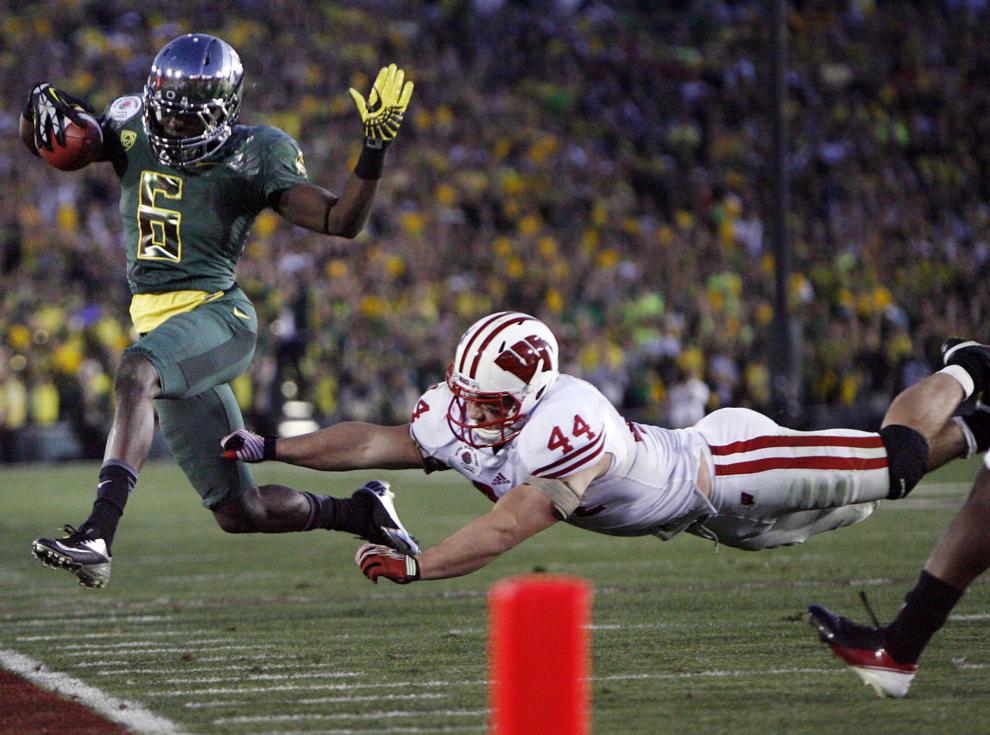 Fire away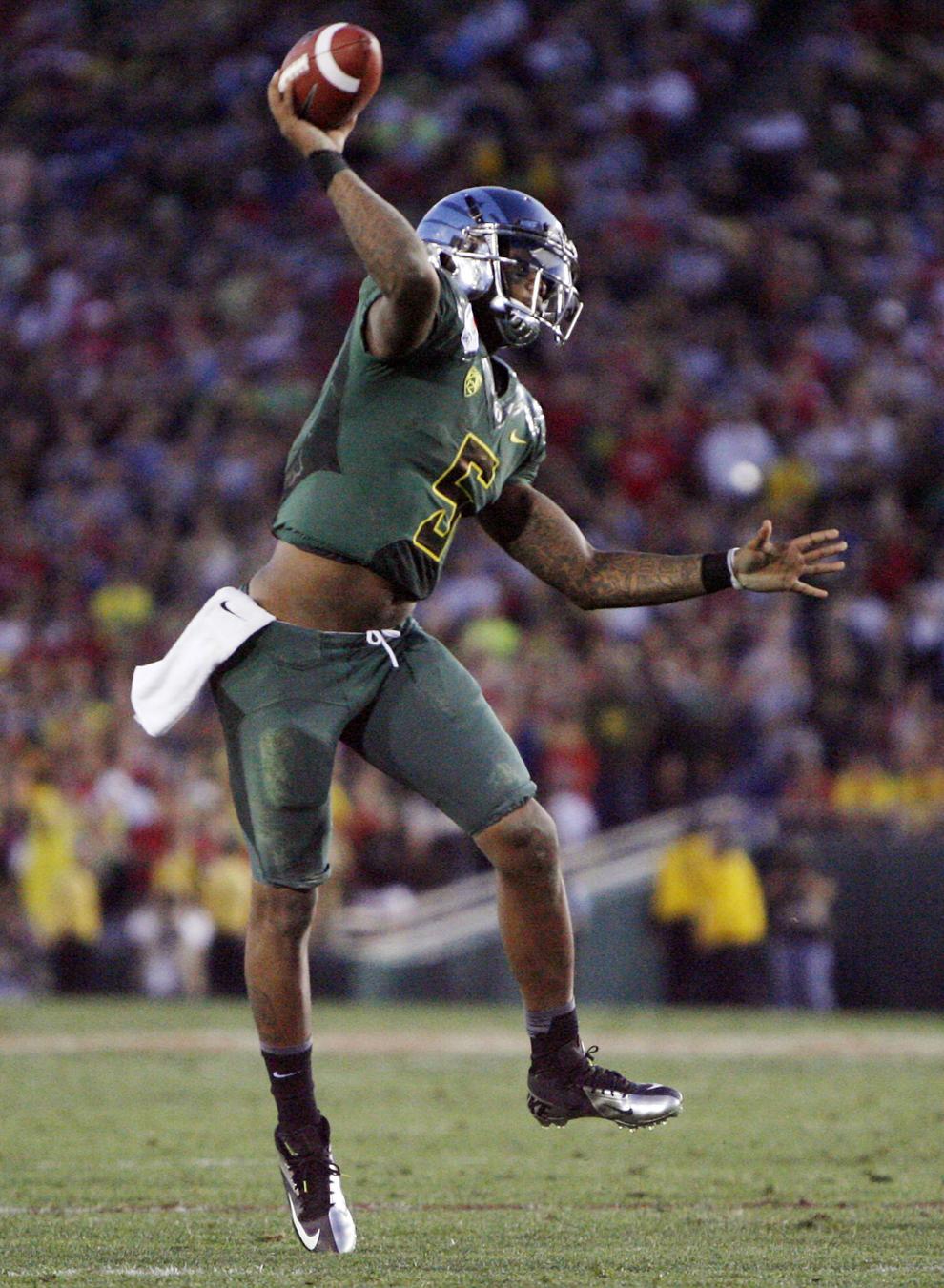 Momentum shift
Diminishing returns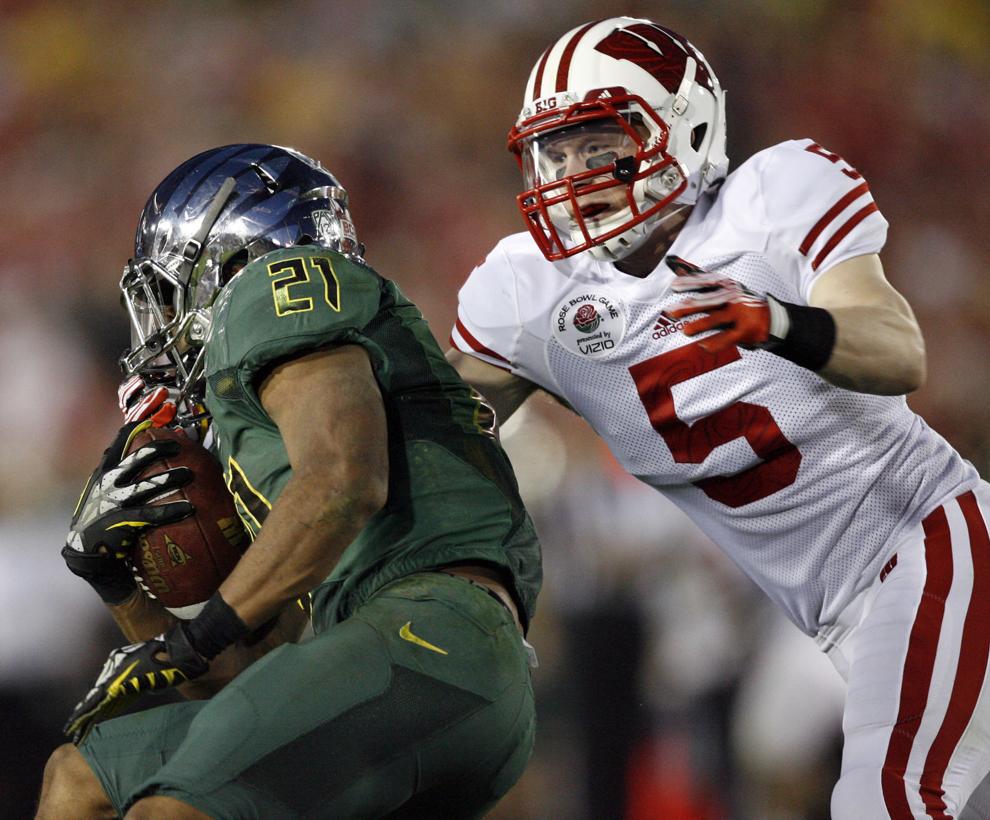 Biding his time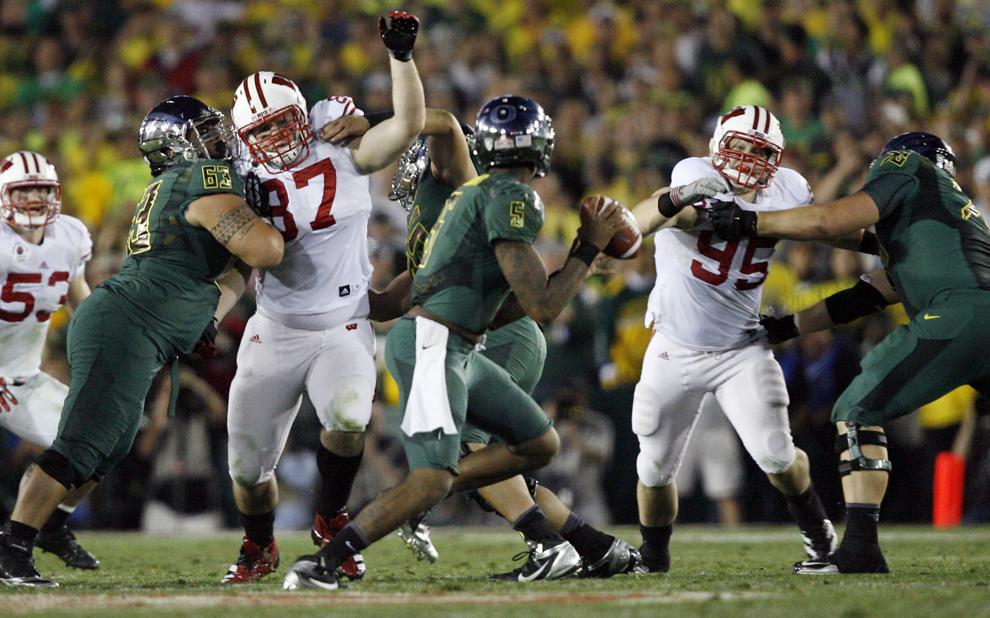 Finishing strong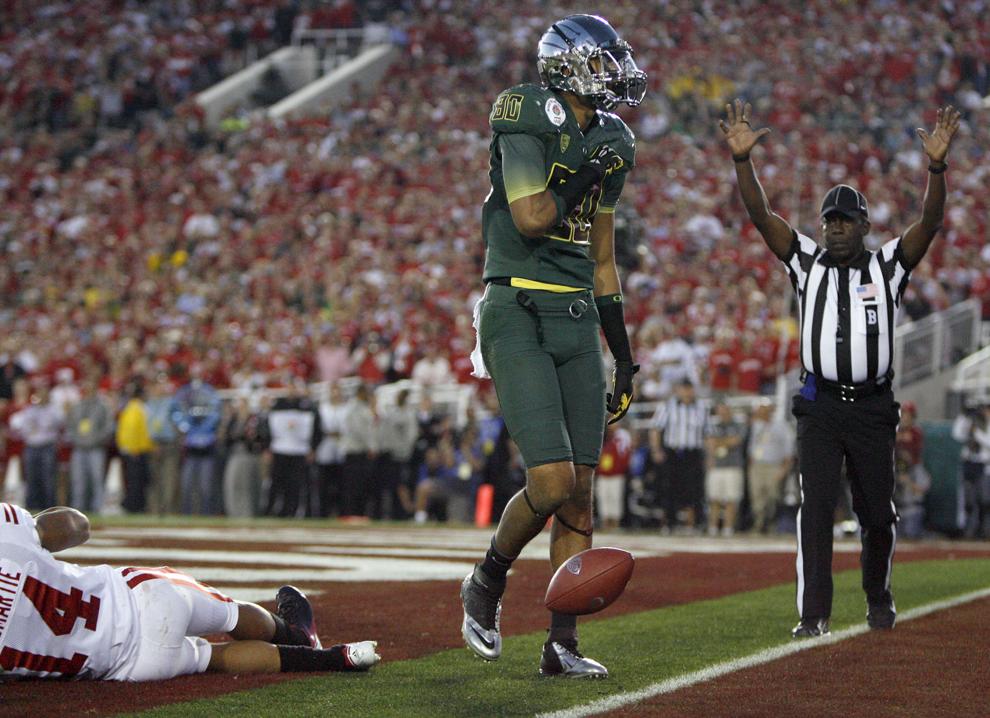 Last stand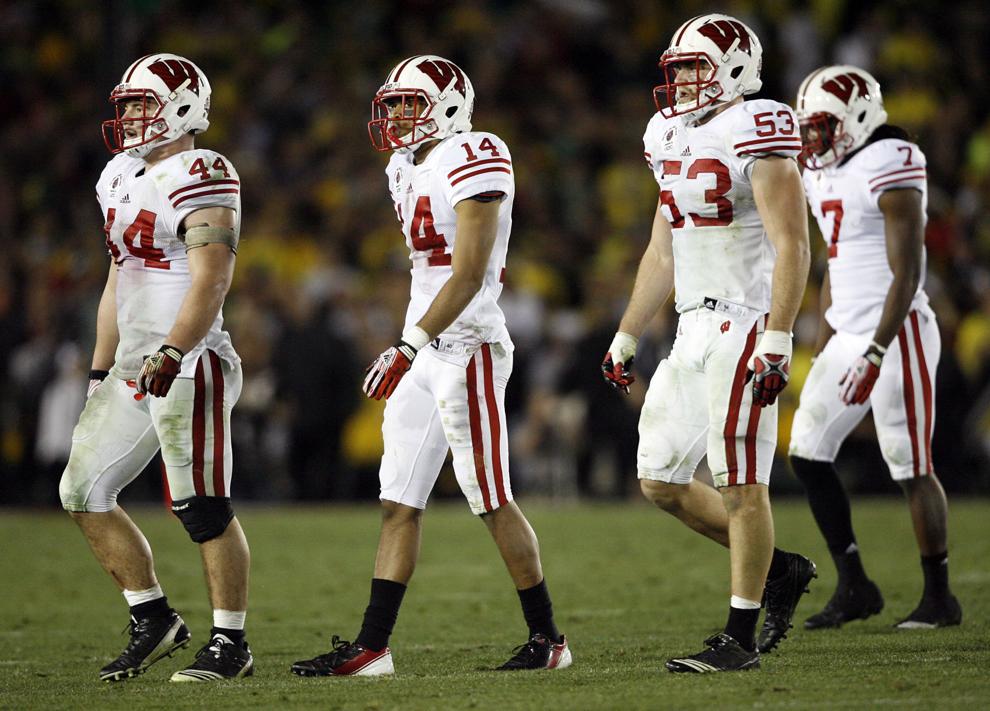 Delivering the goods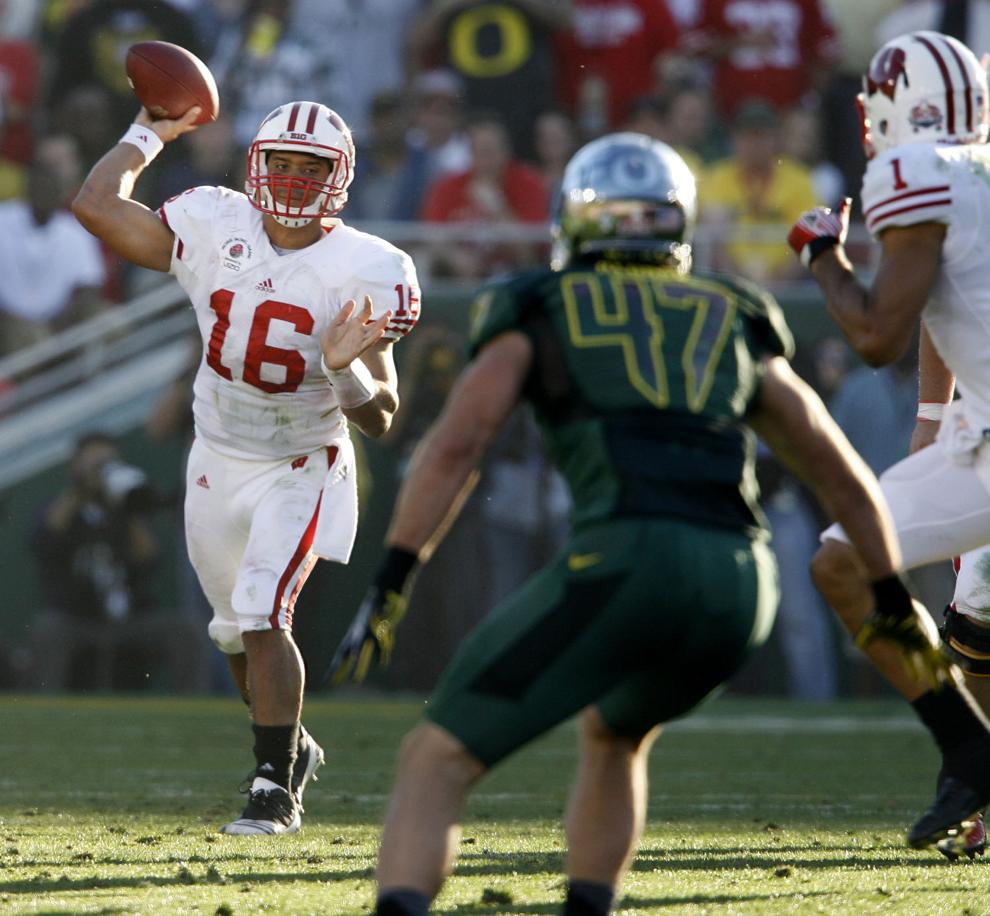 Ticking clock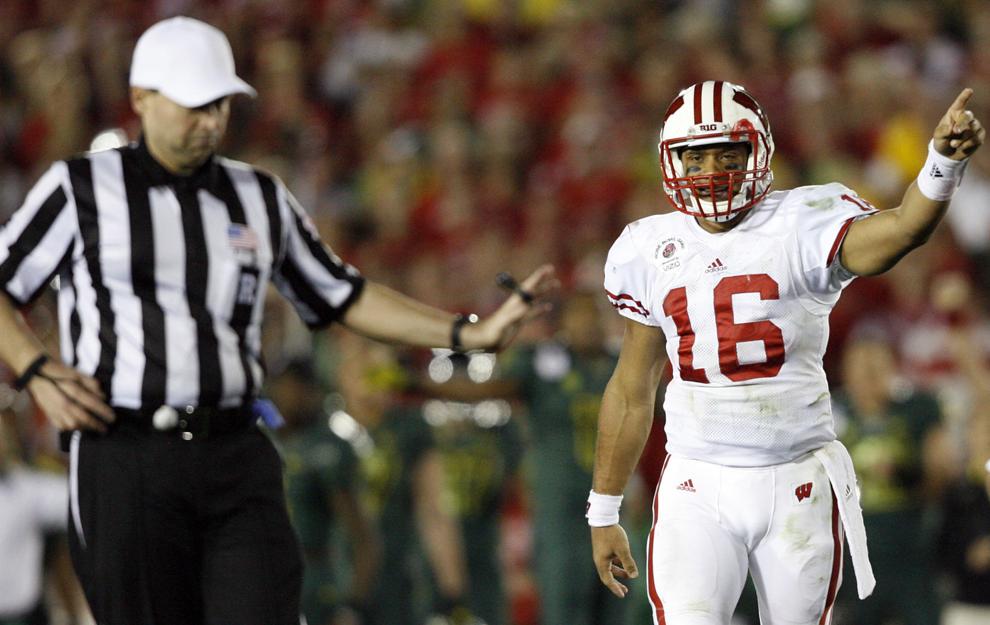 On his way out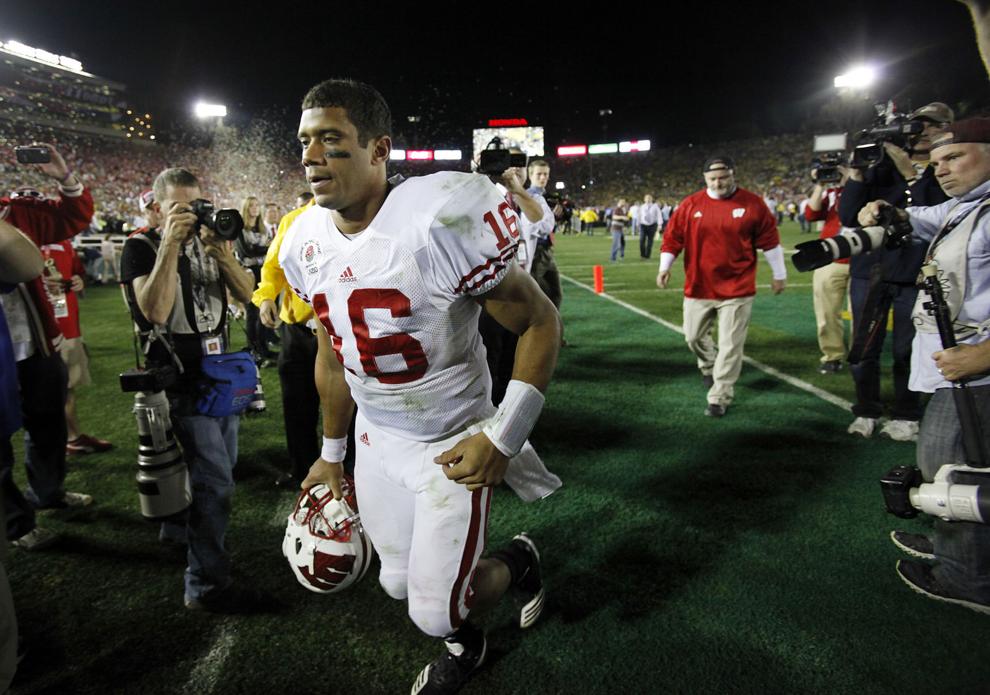 Hoisting the hardware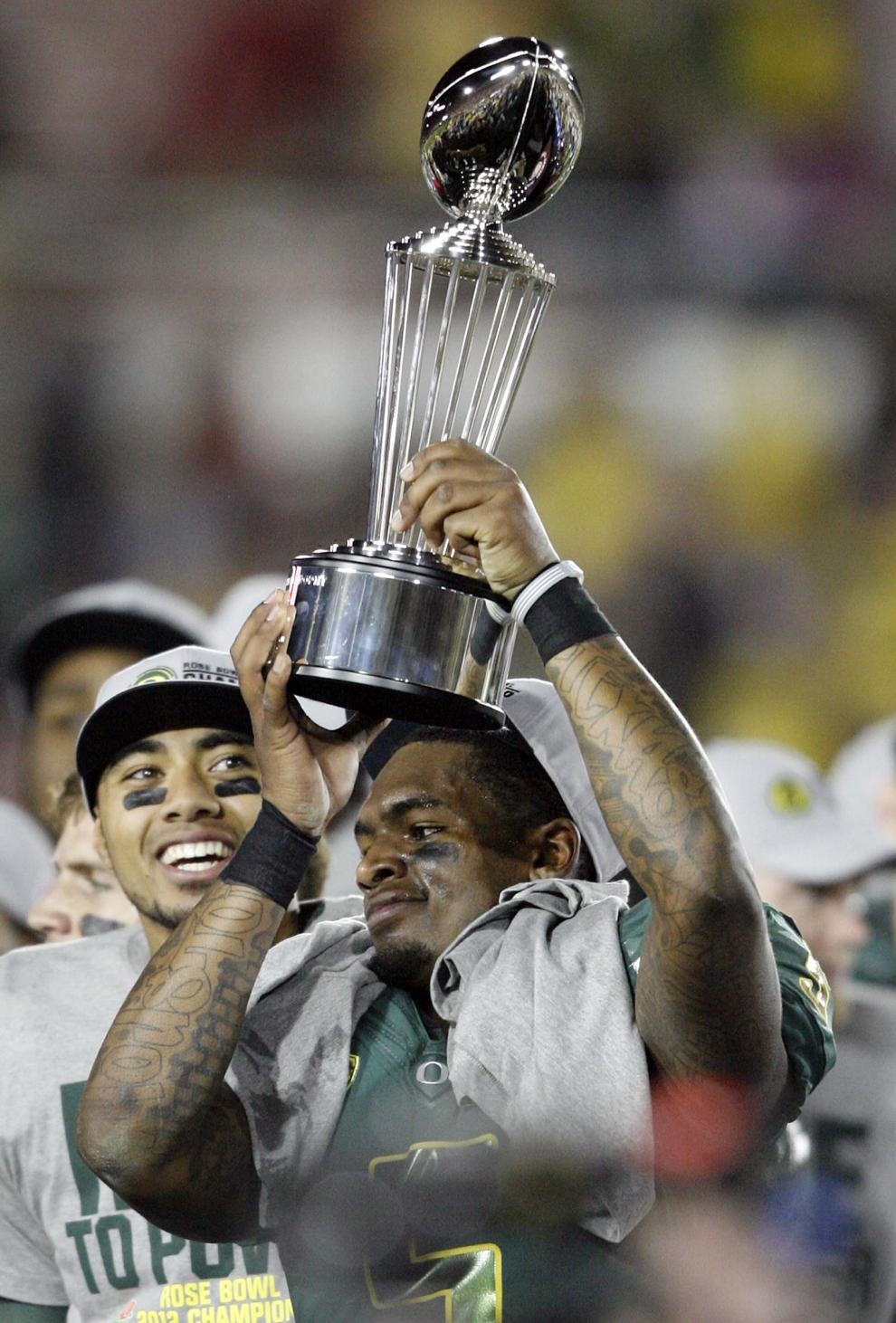 One for all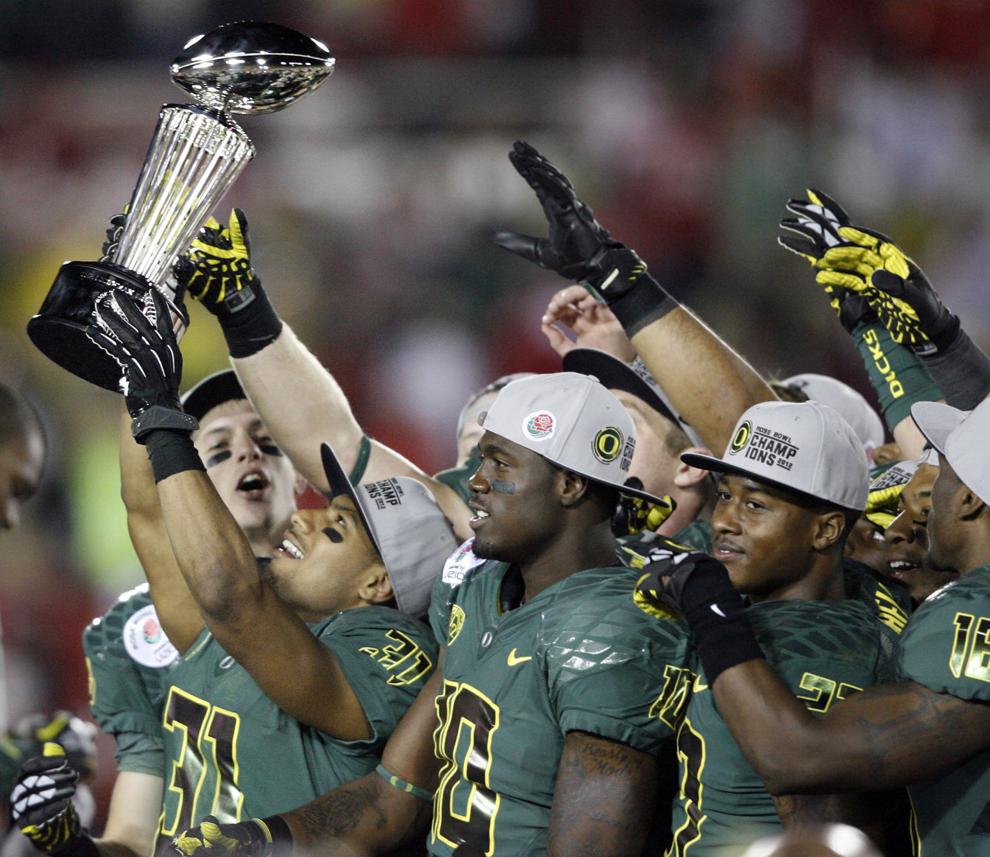 Upsetting outcome
Bowled over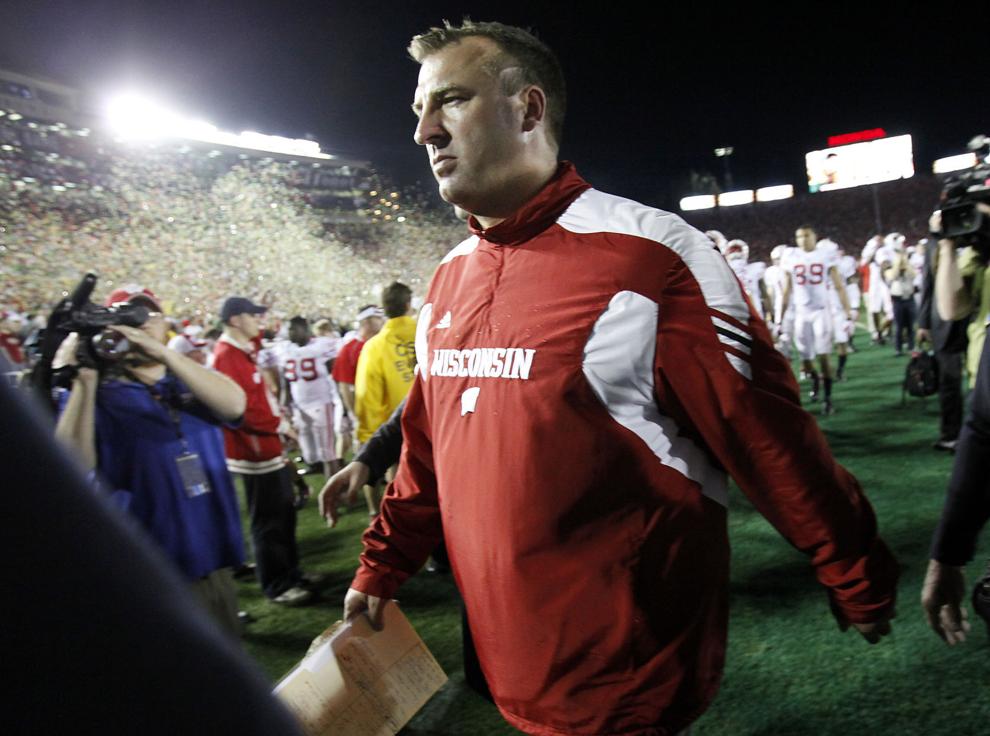 Fans get in on action