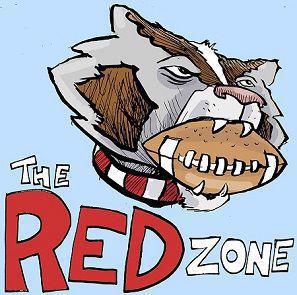 State Journal beat reporters Colten Bartholomew and Jim Polzin are back to break down the week in University of Wisconsin football and men's basketball.
They start with football, as the No. 15 Badgers get ready for Nebraska. UW still has a path to the Big Ten Championship game, but it needs help. Colten and Jim discuss what the defense learned from their struggles against spread teams earlier in the season, if the offense can match its crazy rushing output from previous games against Nebraksa, and how the Badgers can get the receivers involved.
They make Big Ten picks against the spread, and talk about the matchups around the conference.
You have free articles remaining.
Jim then breaks down the happenings around UW men's basketball, including a win over McNeese State, signing the 2020 recruiting class and Sunday's matchup against Marquette.
---
Who has the edge when the Badgers travel to Nebraska?
WHEN THE BADGERS HAVE THE BALL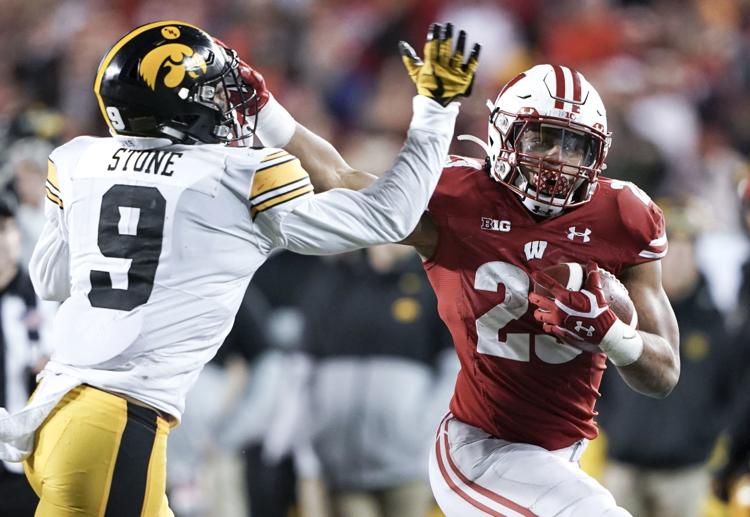 The Badgers ought to be licking their chops as they prepare for the Cornhuskers' defense. Nebraska has struggled to slow opponents' rushing attacks, ranking 11th in the Big Ten and 83rd nationally with 173.7 yards per game allowed on the ground. In Nebraska's past three games, all losses, Minnesota (322), Indiana (104) and Purdue (145) combined for 571 yards and nine rushing touchdowns. UW seemed to find some of its mojo on the offensive line last week against Iowa, rushing for 300 yards, 250 of which came from junior Jonathan Taylor (above), and Taylor has dominated Nebraska the past two years.
Quarterback Jack Coan was solid against the Hawkeyes, and was able to pick up chunks of yards with deep throws to Quintez Cephus, but a fourth-quarter interception gave Iowa the ball in UW territory in a one-possession game. He'll have to be smart with his passes against the Cornhuskers, who allow 61.9 percent of passes to be completed and have 10 interceptions.
Cornerback Lamar Jackson is the standout on Nebraska's defense. The 6-foot-3 defensive back has three interceptions and 12 pass breakups. Defensive end Khalil Davis leads the front seven with 5½ sacks, while inside linebacker Mohamed Barry leads the team with 69 total tackles.
EDGE | UW
WHEN THE CORNHUSKERS HAVE THE BALL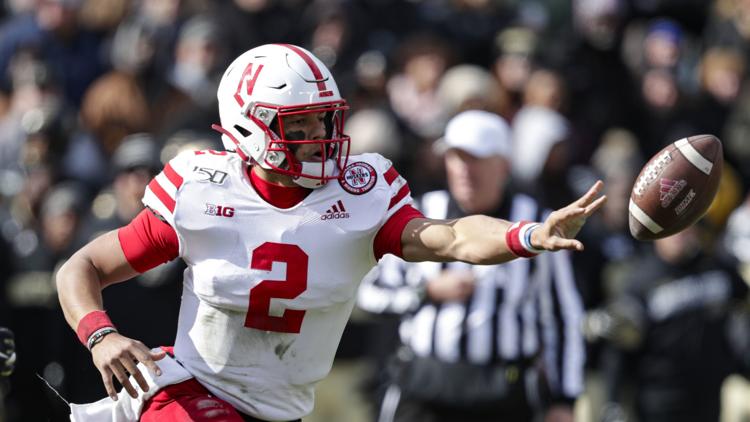 Nebraska uses dual-threat quarterback Adrian Martinez (above) as the conductor of its spread offense. Despite missing two games due to a knee injury, Martinez is the team's leading passer and rusher. The sophomore from Fresno, Calif., averages 270 total scrimmage yards per game.
The Cornhuskers' top running back, sophomore Maurice Washington, hasn't played since Oct. 12 and his status with the team is up in the air due to a rules violation. The Cornhuskers present a challenge similar to what Illinois did, spreading defenses horizontally and then creating running lanes and space to run. Speedy receivers JD Spielman (35 catches, 689 yards, one touchdown) and Wan'Dale Robinson (40-453-2) are threats to create explosive plays at any time, and Robinson has lined up in the backfield at times to create mismatches.
Despite Martinez's speed and running ability, he's been sacked 16 times, meaning Zack Baun and the Badgers should be able to get some pressure. The big question will be what adjustments the Badgers have made to their run defense against spread teams. They handled Iowa's power-run style well, but had trouble with one-on-one tackles against the Illini and Ohio State in recent weeks. Nebraska's up-tempo style could be an issue as well.
EDGE | UW
SPECIAL TEAMS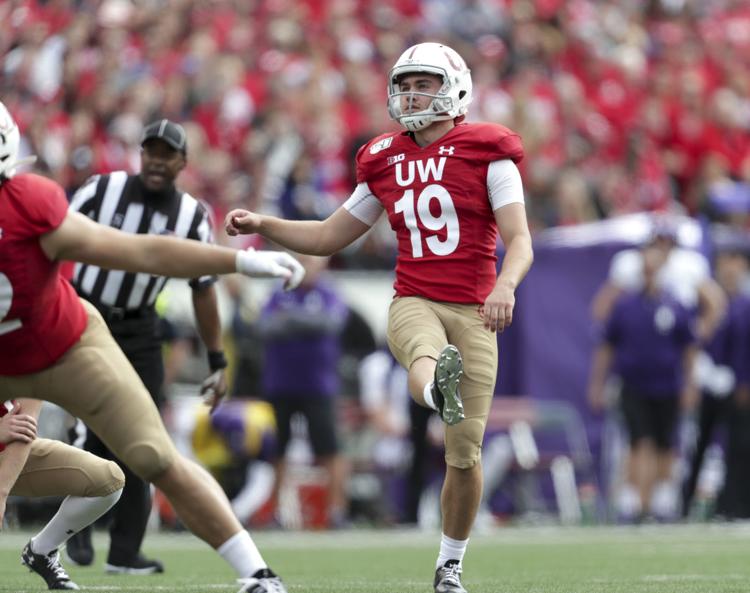 Jack Dunn misplayed a couple of Iowa punts that left the Badgers pinned deep in their own territory in the second half, while Anthony Lotti had issues punting. He averaged 34.3 yards on three punts, more than 6 yards less than his season average. If cold weather was a factor, Lotti's in luck — forecasts call for mid-50s temperatures in Lincoln on Saturday.
Sophomore kicker Collin Larsh (above) redeemed himself after missing a 31-yard field goal in the first half, making a 29-yard kick that ended up being the winning points in the fourth quarter. Nebraska uses JD Spielman to return punts, and he has a return touchdown, while Wan'Dale Robinson returns kickoffs. Nebraska kicker Barret Pickering has returned from injury after missing the first seven games of the season. He's 3 of 4 on field-goal tries and 7 of 7 on extra points.
EDGE | NEBRASKA
COACHING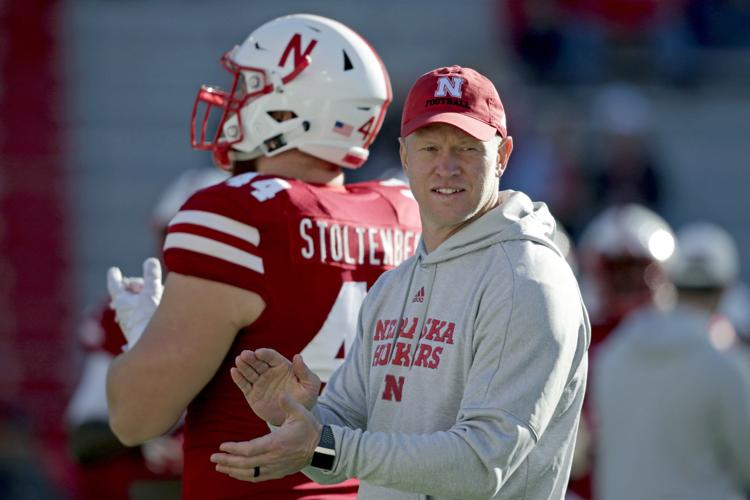 Scott Frost's homecoming to Nebraska isn't going as well as Paul Chryst's is at Wisconsin. Frost (above) is under fire to make changes to his staff as another season slips away, while Chryst and his staff were able to use a bye week to regroup and seemingly right the ship against a tough Iowa team.
Chryst and offensive coordinator Joe Rudolph created chances to get the ball to playmakers like Danny Davis last week as well.
The bulk of Frost's assistants were with him when they led UCF to an undefeated season in 2017, but things appear to be reaching a boiling point for the Cornhuskers, who started the season ranked in the AP Top 25.
EDGE | UW
INTANGIBLES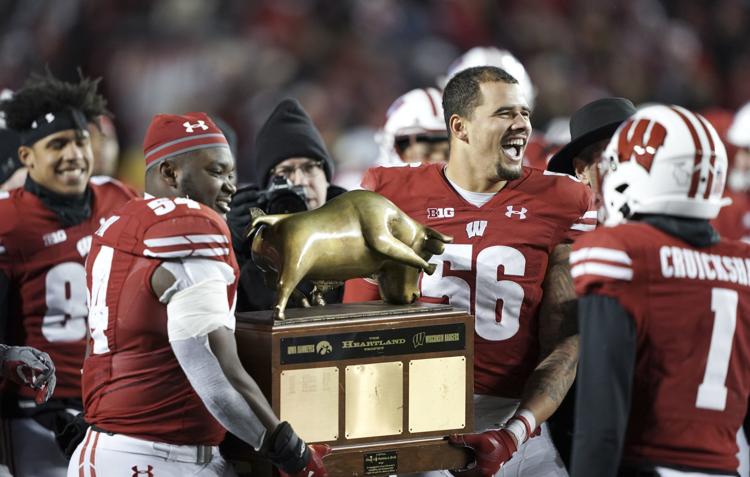 The Badgers still have a chance to reach the Big Ten Championship game in Indianapolis — they need to win out and have Minnesota lose at Iowa on Saturday or next week against Northwestern to do it, but there's still a chance.
That's proven to be all the motivation the Badgers need, as they handled the physical challenge Iowa presented and made winning plays down the stretch against a rival.
Nebraska's trending in the opposite direction, having lost three straight and four of the past five. The Cornhuskers led 14-3 against Indiana and 10-0 against Purdue before collapsing in those games.
EDGE | UW
STATE JOURNAL PICK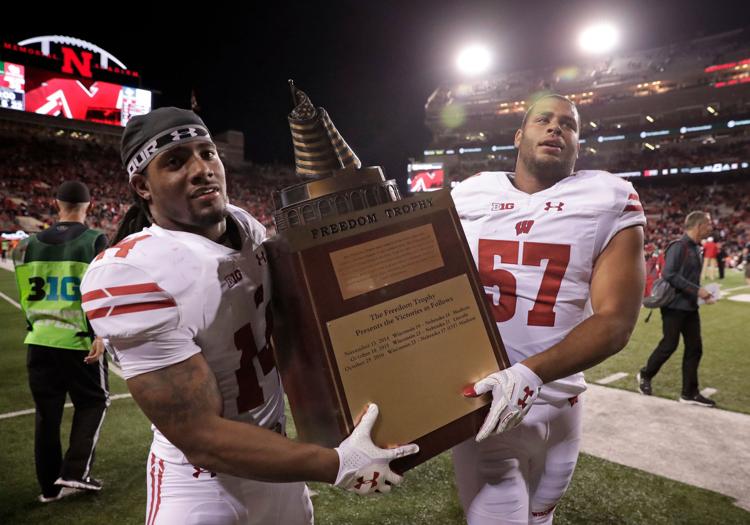 Right now, UW's program is far and away in better shape than Nebraska's. The Badgers got back to their identity last week, and will stick to that down the stretch as they chase a Big Ten Conference West Division championship. UW's won eight of past nine meetings, including six straight, and they make it 9 of 10 and seven straight Saturday to retain the Freedom Trophy (above).
BADGERS 31, CORNHUSKERS 14
THE NUMBER (UW)
9.6: Average yards per carry for UW's Jonathan Taylor in two meetings with Nebraska. He has 470 yards and five touchdowns in his career against the Cornhuskers.
THE NUMBER (NEBRASKA)
71.2: Average plays per game for Nebraska, whose tempo could be an issue for the Badgers
KEY STAT (OFFENSE)
Time of possession: UW leads the Football Bowl Subdivision with an average time of possession of 36:52.
KEY STAT (DEFENSE)
Passes defended: Nebraska's Lamar Jackson is fourth in FBS with 15 total passes defended