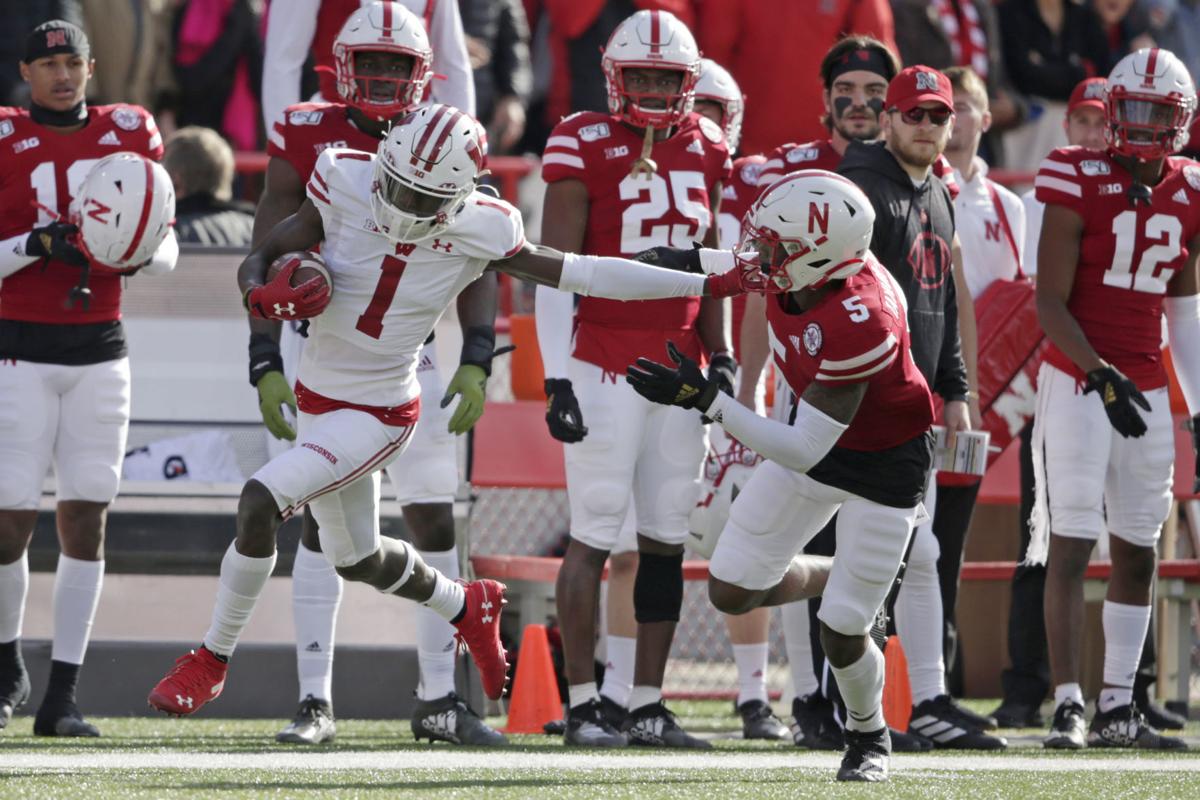 LINCOLN, Neb. — Aron Cruickshank felt it was bound to happen.
Given how they were blocking and creating creases, the University of Wisconsin football team's kick-return unit was going to pop one for a touchdown.
It finally occurred in the first quarter of the Badgers' 37-21 win over Nebraska, when Cruickshank fielded a ball at the 11-yard line, followed a large lane created along the east sideline, and found open field. Cruickshank, a sophomore, had to outrun the kicker and then avoid another defender near the goal line, but he crossed the plane to secure the program's first kick-return score in four years.
"I just saw a big open lane," Cruickshank said. "I'm just thankful for 44 (John Chenal), everybody on the kick return, really. But 44 and No. 14 (Nakia Watson), they led me in there and I just had to beat the kicker and that's one job you have to do, so I'm thankful they let me do my job."
Cruickshank joked that he didn't want to experience going back to the sideline if he had been brought down by Nebraska kicker Barret Pickering. Nor was he going to go out of bounds with a final man to beat for the touchdown.
"So many times, being so close to breaking one, I just thought, 'Back juke one time and see if it works,'" Cruickshank said.
Cruickshank said he told his teammates on the unit to "be ready to run" Saturday, and he was glad he could back up his words. The play also supported what UW coach Paul Chryst said at his Monday press conference, when he said that unit had taken good strides.
The return answered a quick scoring drive from Nebraska that was set up by a Jonathan Taylor fumble.
Cruickshank said he could feel that momentum swing back to his sideline after his score.
"They know that I'm going to try to make something shake," he said. "It's all about trust and confidence. I'm glad that they trust me and I just took it and ran with it."
Taylor credits Coan's 'NFL' throw
Senior receiver A.J. Taylor had just made his break on a short post route in the second quarter and turned his head toward the line of scrimmage and his quarterback, junior Jack Coan.
As he did so, the ball was already on its way to him, as Coan rifled a pass into a tight window and hit Taylor on his front shoulder so he could run after the catch. Taylor made two men miss en route to a 55-yard touchdown — his second score of the season.
"I knew that on that play I needed to win, but right as soon as I won, it was right there. That's like, pro ball, NFL ball, when the ball's right there as soon as you get out of your break. That was good, that was really good," Taylor said.
You have free articles remaining.
Taylor has had good success with slants and short posts all season, something he said comes from good game-planning.
"We play teams that play man, or play teams that leave the middle of the field pretty open," Taylor said. "Our coaches, they just know where to attack."
Pearson stuffs late TD
It was a tough day for Reggie Pearson, UW's redshirt freshman safety. He left the game twice after being injured, but was able to return to the field after each instance.
Had he not, Nebraska might've made the score a little closer. Pearson's effort on a fourth-down play stopped the Cornhuskers' Wyatt Mazour a yard short of a touchdown with 2 minutes, 11 seconds left to play.
Mazour caught a tunnel screen pass, a play that had worked well for Nebraska throughout the game, but Pearson stayed patient and waited for Mazour to turn up field before cutting him down at the knees to prevent the score.
"Most of the people that were playing our side were shooting to go stop it early, but got picked up (blocked). I got one where I got picked up," Pearson said. "Once I got that, and kind of knew their tackle was coming, it was sliding over and just sitting there."
Pearson tallied a team-best 10 total tackles.
Jet sweeps effective again
UW pounded Nebraska's interior run defense with Jonathan Taylor, but it also did damage on the edges with its receivers in the run game.
Danny Davis, Kendric Pryor and Cruickshank combined for six carries and 67 yards on jet sweeps. Davis' 29-yard gain late in the fourth quarter gave the Badgers the final first down they needed to kneel out the rest of the clock.
Williams makes the trip
Sophomore nose tackle Bryson Williams was on UW's sideline, making the trip to his hometown despite being injured.
Williams, who starred at Lincoln Southeast High School before joining the Badgers, injured his left leg against Iowa last week and couldn't play against the Cornhuskers. But UW made a request to the Big Ten for Williams to travel without counting against its number on the travel roster, and the conference obliged.
---
Photos: Wisconsin Badgers continue dominance of Nebraska Cornhuskers
Badgers 37, Cornhuskers 21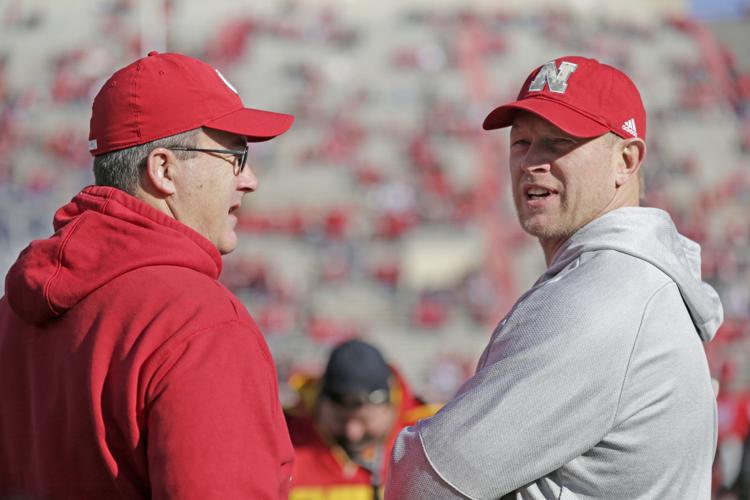 Badgers 37, Cornhuskers 21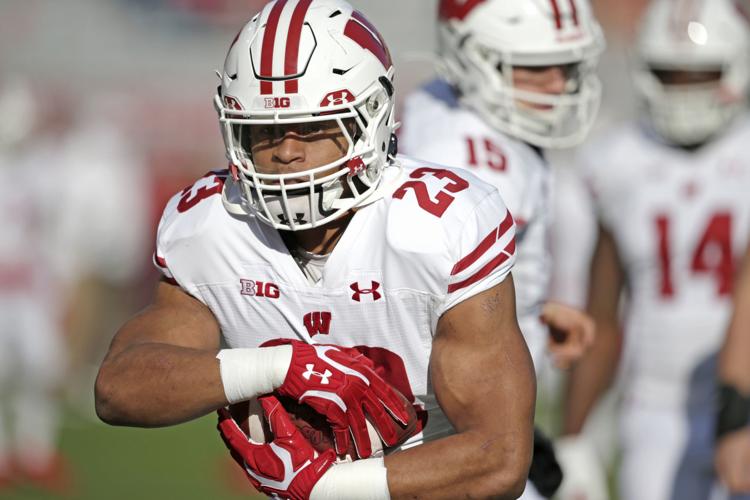 Badgers 37, Cornhuskers 21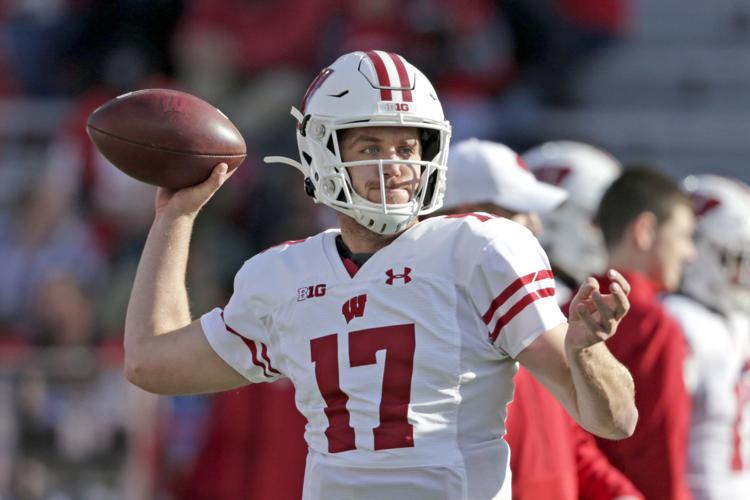 Badgers 37, Cornhuskers 21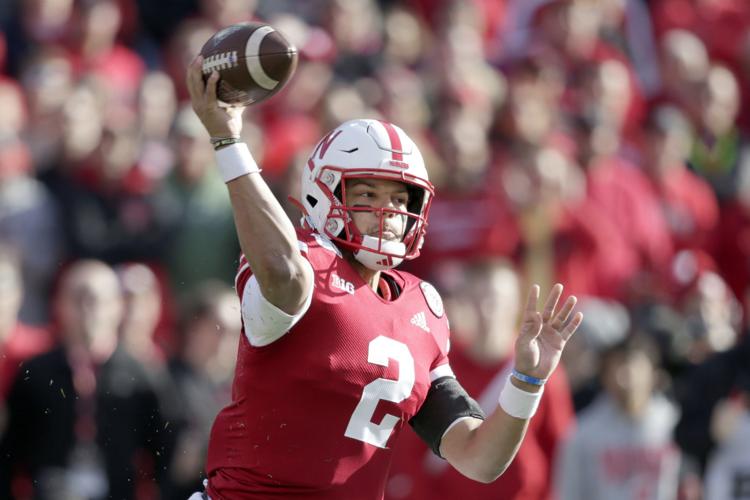 Badgers 37, Cornhuskers 21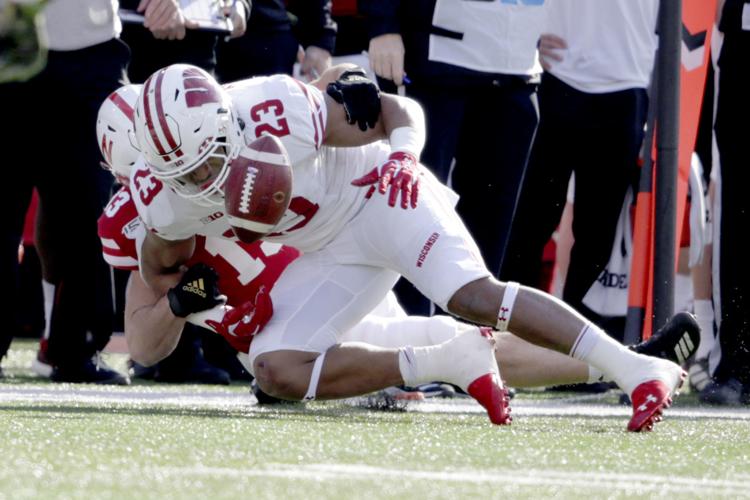 Badgers 37, Cornhuskers 21
Badgers 37, Cornhuskers 21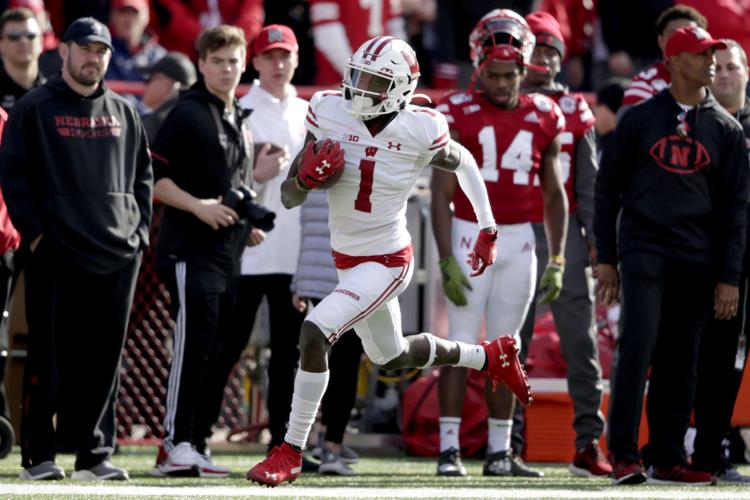 Badgers 37, Cornhuskers 21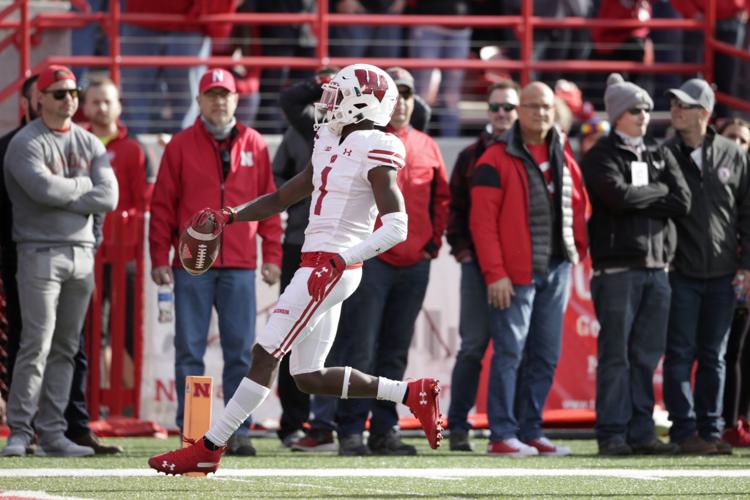 Badgers 37, Cornhuskers 21
Badgers 37, Cornhuskers 21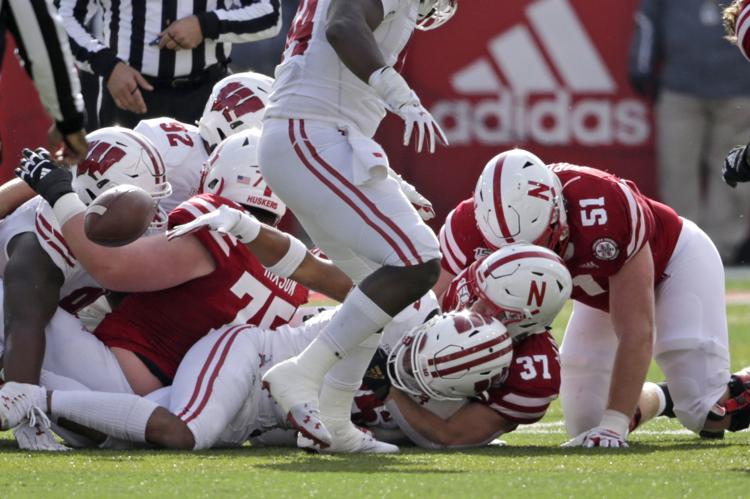 Badgers 37, Cornhuskers 21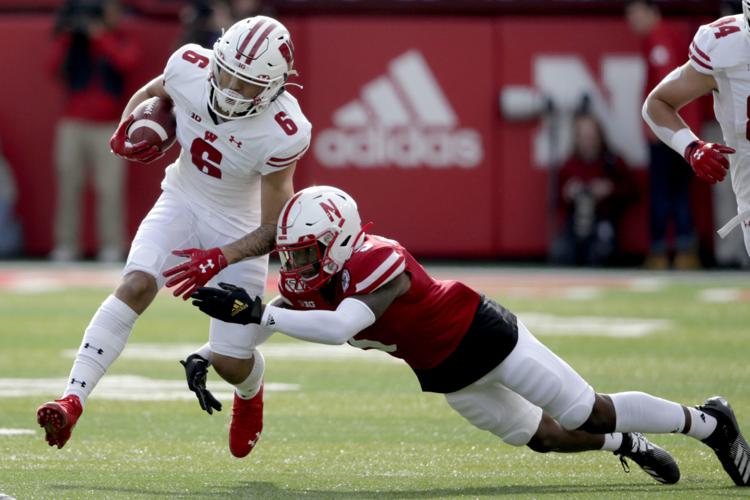 Badgers 37, Cornhuskers 21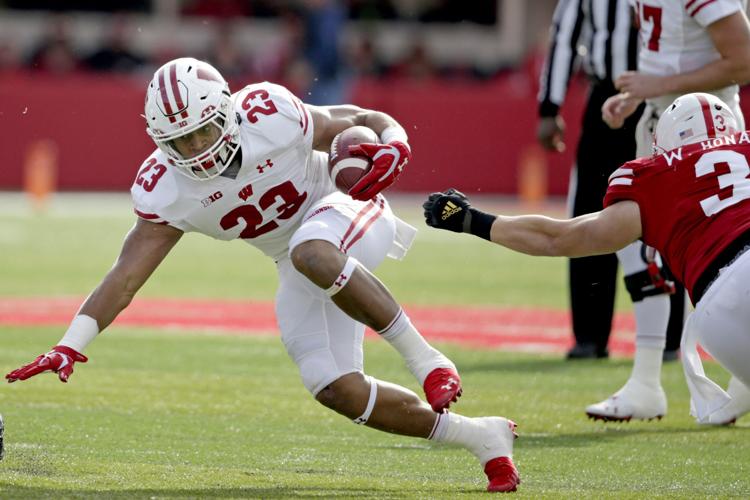 Badgers 37, Cornhuskers 21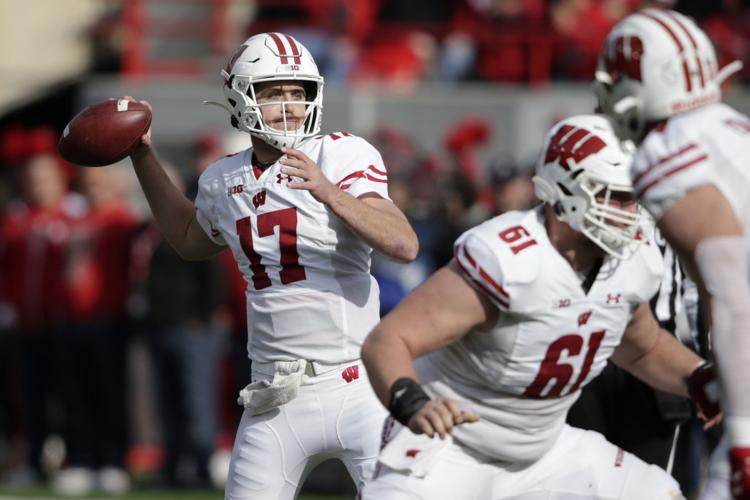 Badgers 37, Cornhuskers 21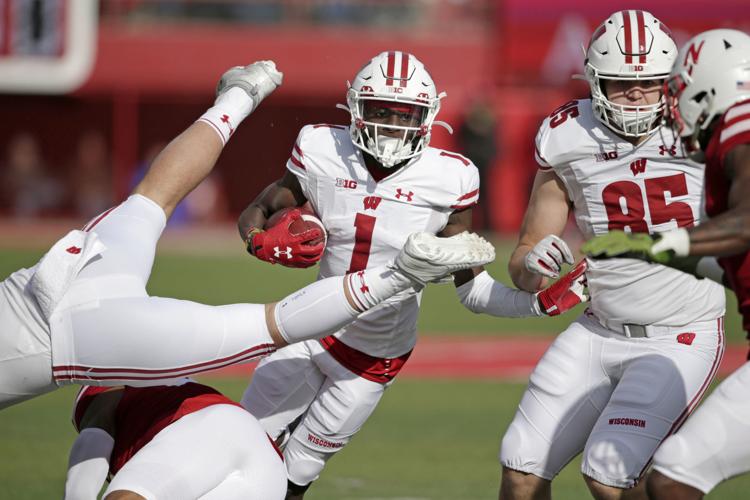 Badgers 37, Cornhuskers 21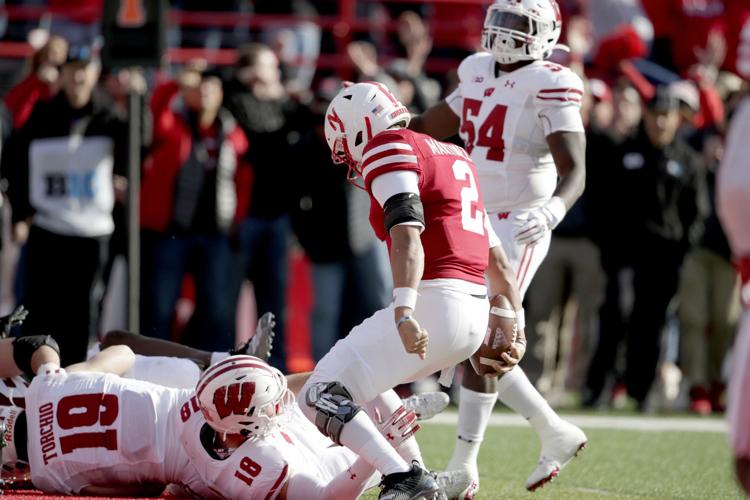 Badgers 37, Cornhuskers 21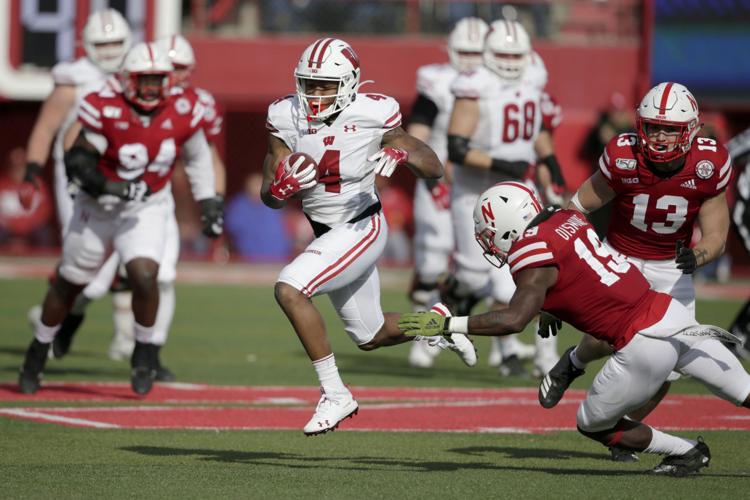 Badgers 37, Cornhuskers 21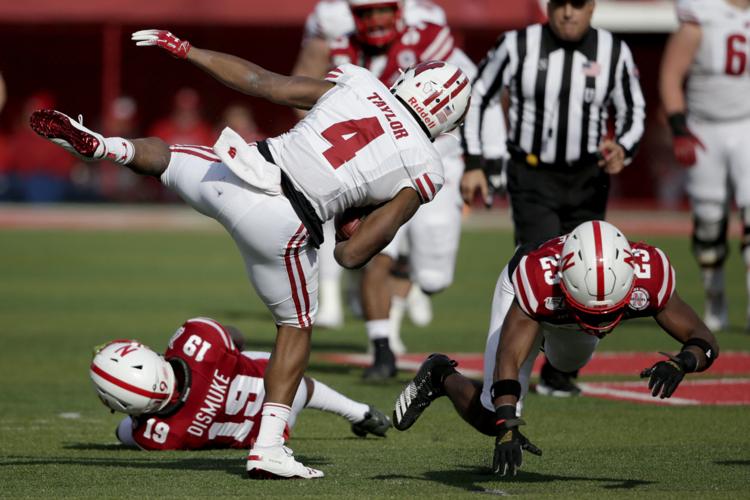 Badgers 37, Cornhuskers 21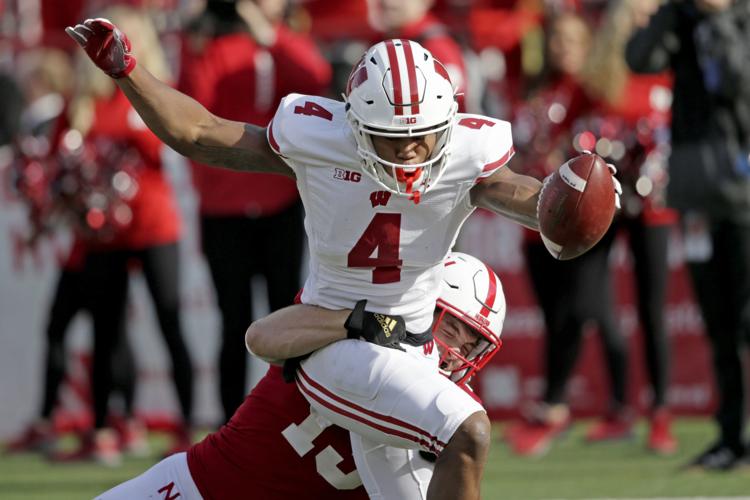 Badgers 37, Cornhuskers 21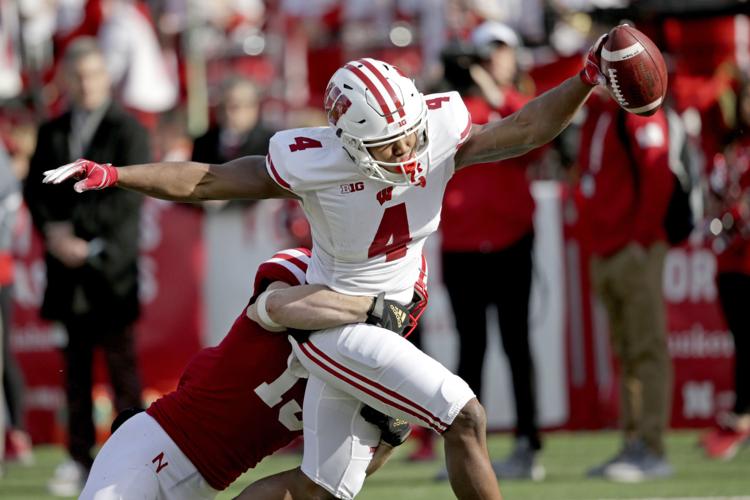 Badgers 37, Cornhuskers 21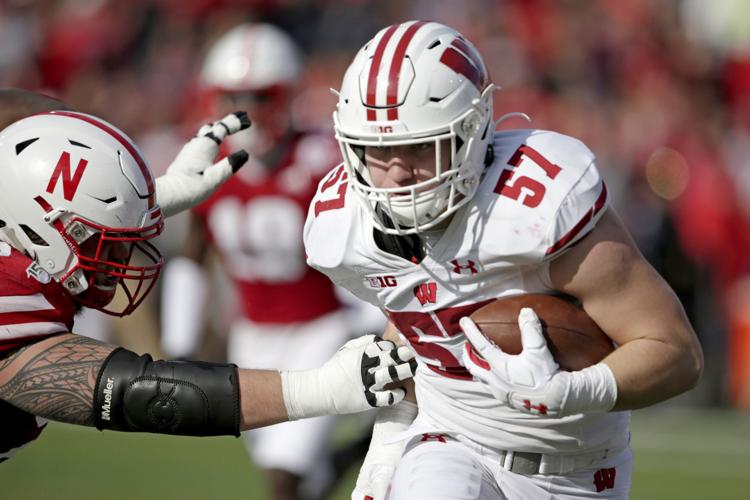 Badgers 37, Cornhuskers 21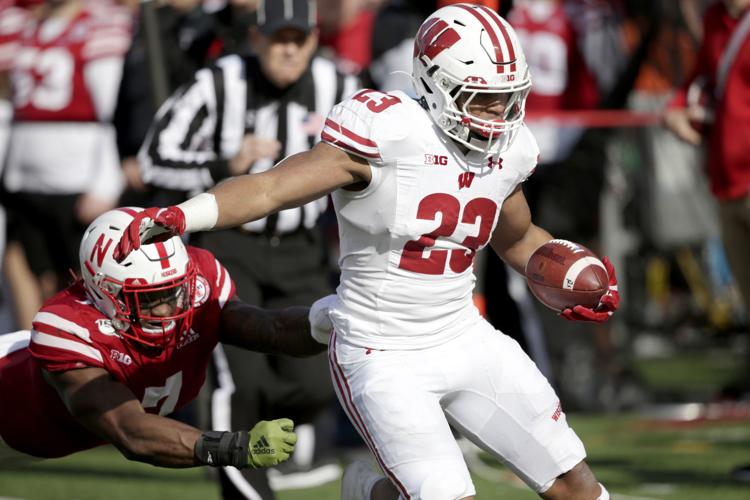 Badgers 37, Cornhuskers 21