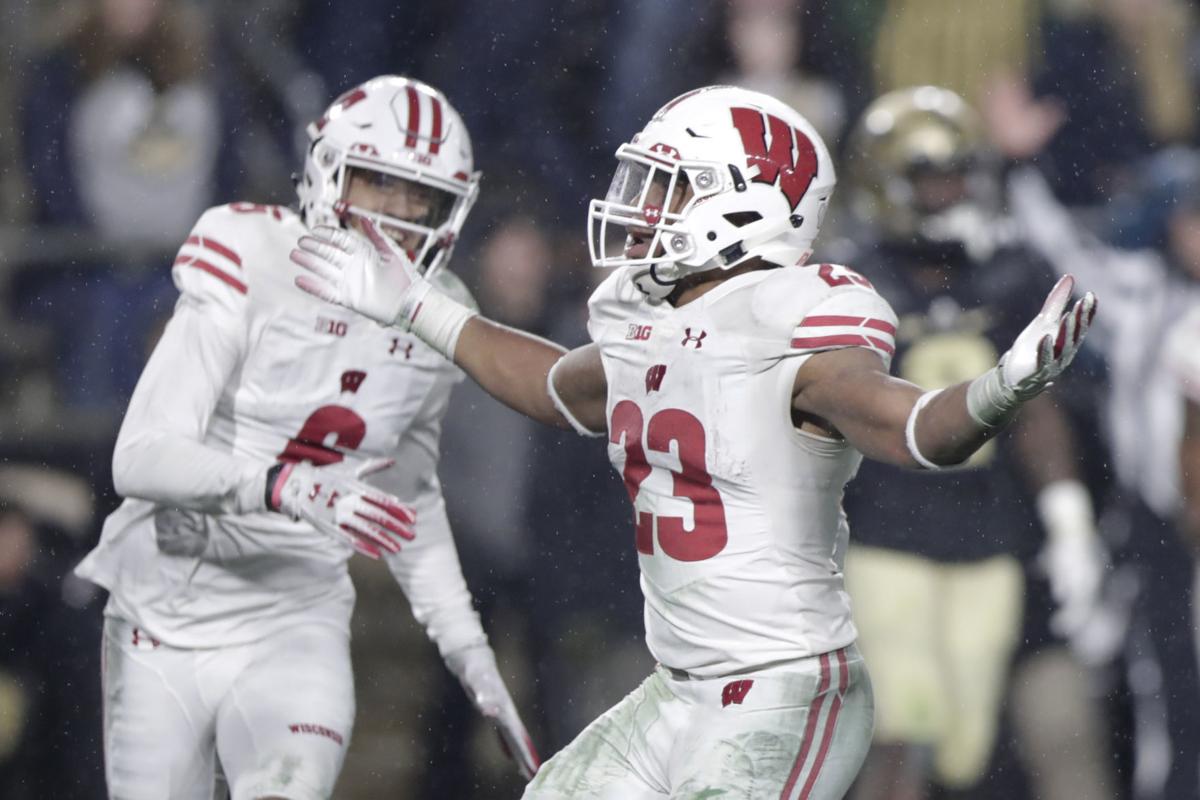 GAME BALL
Jonathan Taylor: UW's Heisman candidate rushed for a career-high 321 yards and three touchdowns on 33 carries, including the walk-off 17-yard score that ended the game in triple overtime.
THUMBS UP
Rondale Moore: Purdue's quick, elusive wide receiver gave UW problems all game. The freshman, who entered this week leading the Big Ten with 82 receptions, caught nine passes for 114 yards and two touchdowns.
The Wisconsin Badgers rallied to beat the Purdue Boilermakers, 47-44, in a game that took three overtimes to decide on Saturday at Ross-Ade St…
THUMBS DOWN
Penalties: UW committed 13 penalties for a whopping 125 yards. The Badgers false started five times and were flagged for pass interference or defensive holding on four occasions.
BY THE NUMBERS
2 — Players in Badgers history with more rushing yards in a game than Taylor did on Saturday — Melvin Gordon's 408-yard performance against Nebraska in 2014 and Ron Dayne's 339 yards against Hawaii in 1996.
Wisconsin State Journal reporter Jason Galloway collected some of the best tweets after the Wisconsin Badgers defeated the Purdue Boilermakers…
3,846 — Career rushing yards for Taylor after Saturday, the most in FBS history for a player through their sophomore season. Former UW running back Ron Dayne previously held the record at 3,566 yards.