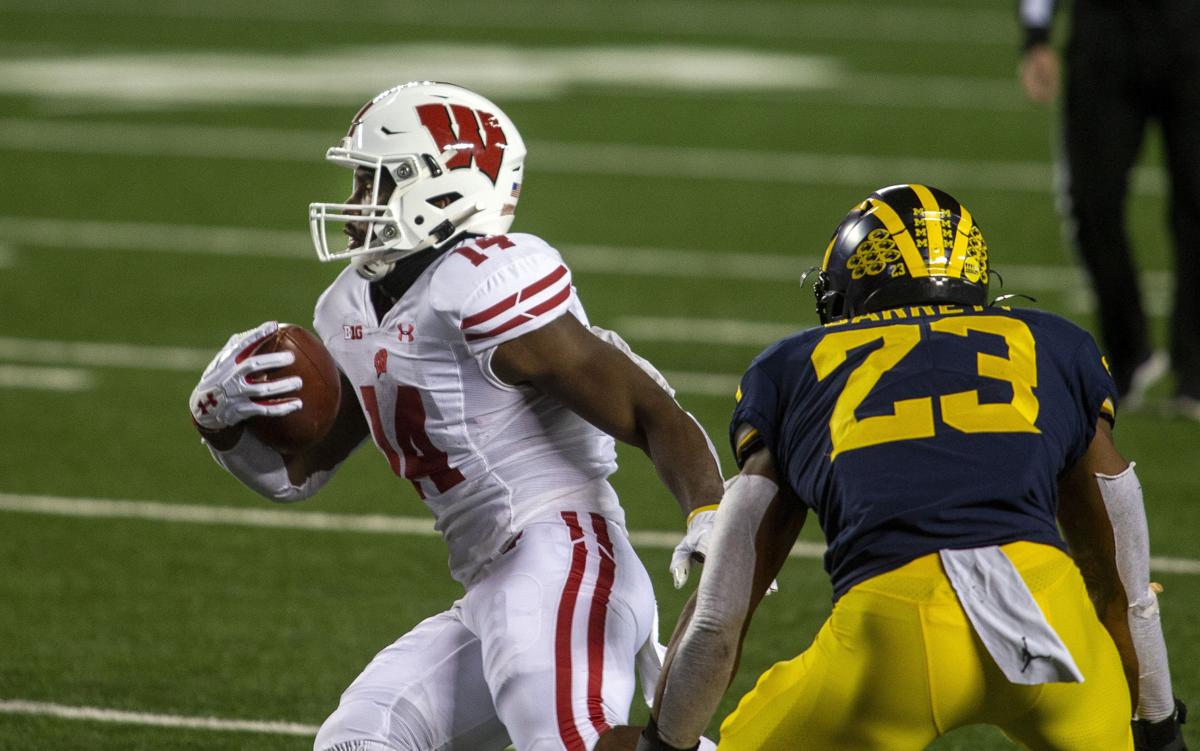 GAME BALL
Scott Nelson: The UW safety set the tone with an interception on Michigan's first play from scrimmage, setting up the Badgers' first score. Nelson also had a tackle for loss.
THUMBS UP
Jalen Berger: What a debut for the UW freshman tailback. The New Jersey native led the Badgers with 87 rushing yards and scored his first career touchdown in the fourth quarter.
THUMBS DOWN
Danny Davis: The senior wider receiver dropped two passes on what should have been relatively easy catches. Davis redeemed himself with 65 rushing yards and a score.
BY THE NUMBERS
105 — rushing yards for UW wide receivers.
129-1 — UW's edge in total yardage in the first quarter.
28-0 — UW's halftime lead, the exact same advantage the Badgers held at the break last season vs. the Wolverines.
---
Photos: Badgers put Wolverines away early