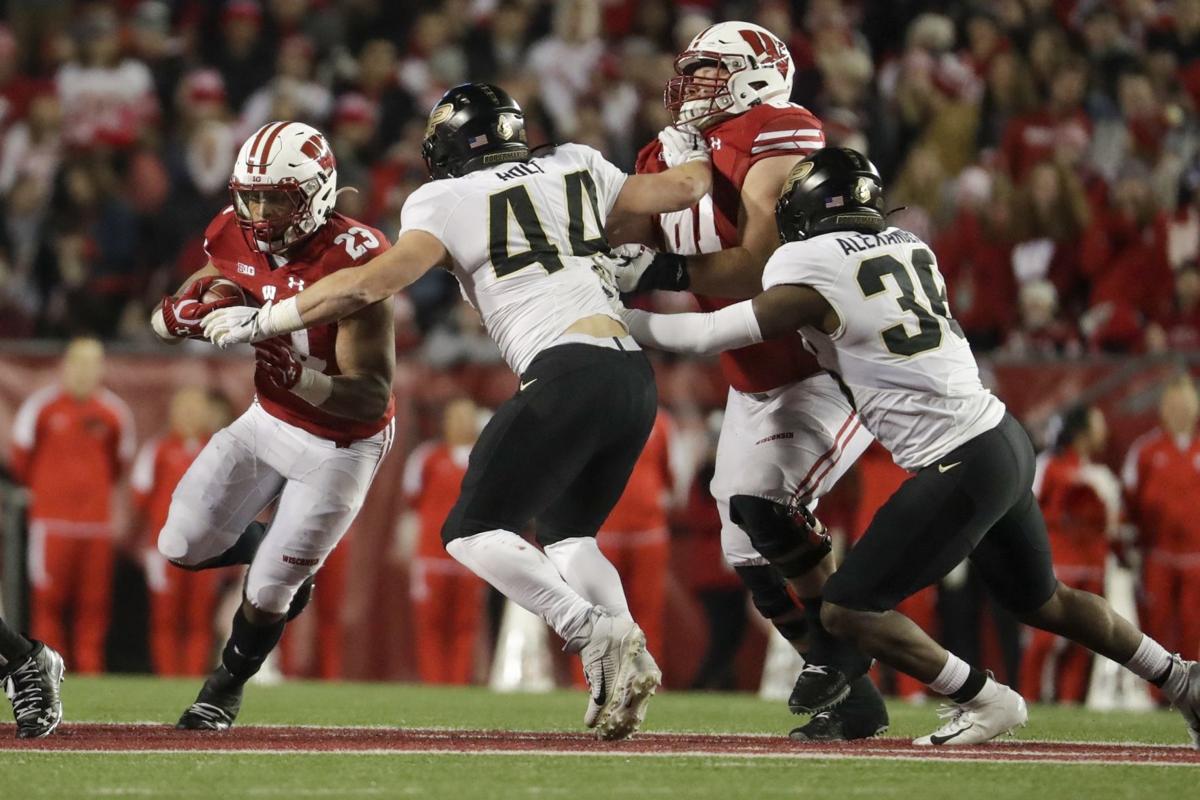 GAME BALL
Jonathan Taylor: The junior tailback went over 200 yards for the third consecutive game and the 12th time in his career, finishing with 222 against the Boilermakers.
THUMBS UP
Zach Hintze: The 62-yard field goal by the UW senior kicker set a program record and gave the Badgers a big boost heading into halftime.
THUMBS DOWN
UW secondary: The Badgers allowed 326 passing yards, including five plays of 20-plus yards through the air.
BY THE NUMBERS
72.7 — UW quarterback Jack Coan's completion percentage this season after going 15-for-19 against Purdue. The Badgers' single-season record is 72.9 (Scott Tolzien).
606 — total yards for UW, its most in 65 games under coach Paul Chryst.
762 — rushing yards for Taylor in three career games vs. Purdue. He had 219 yards against the Boilermakers as a freshman and 321 last season.
---
Photos: Wisconsin Badgers cruise past Purdue Boilermakers on Senior Day
Badgers 45, Boilermakers 24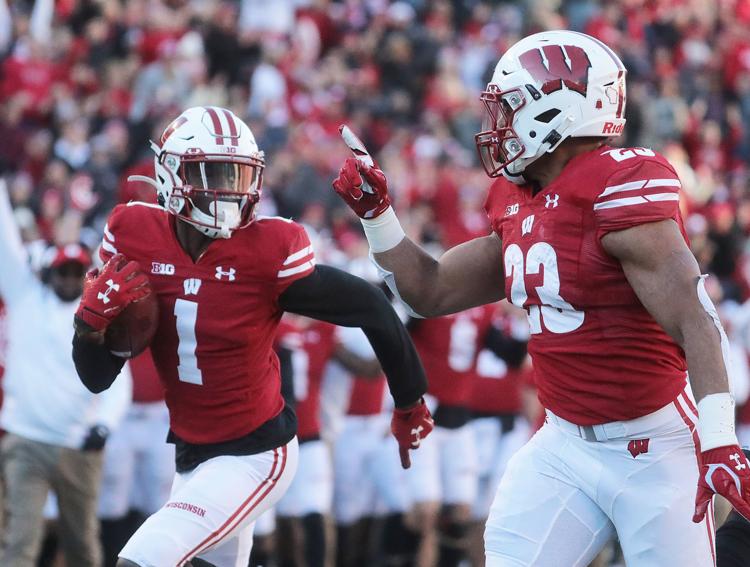 Badgers 45, Boilermakers 24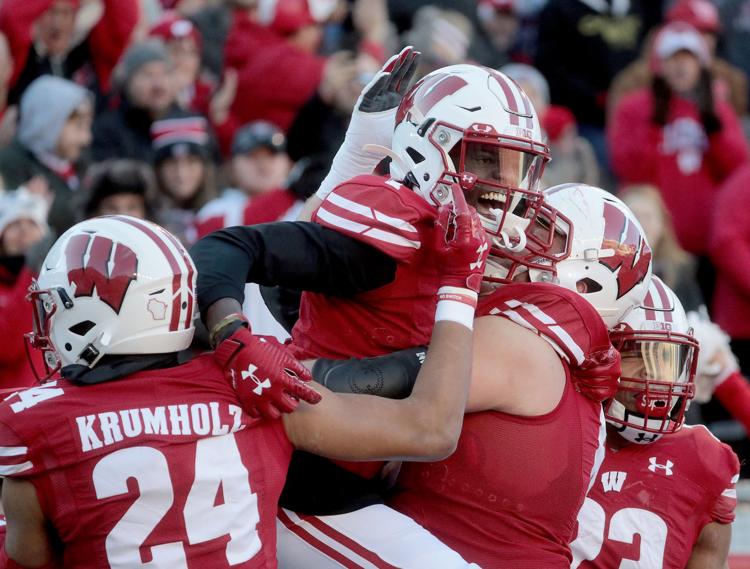 Badgers 45, Boilermakers 24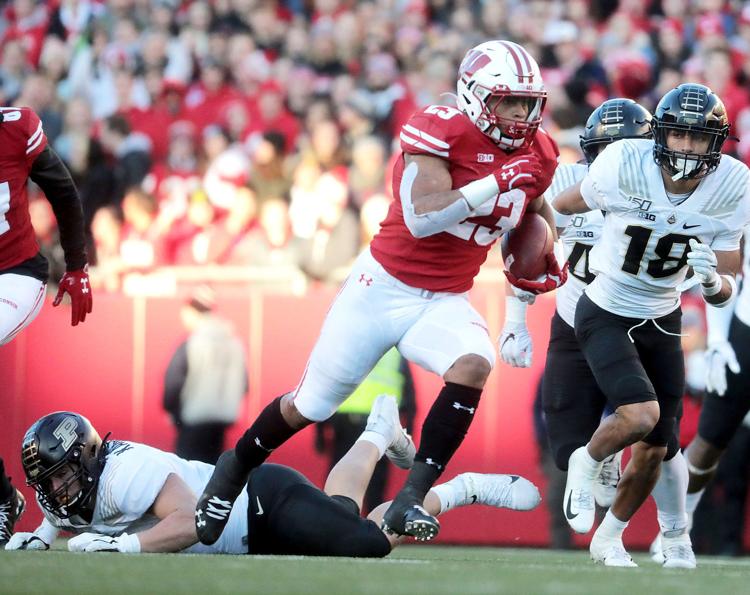 Badgers 45, Boilermakers 24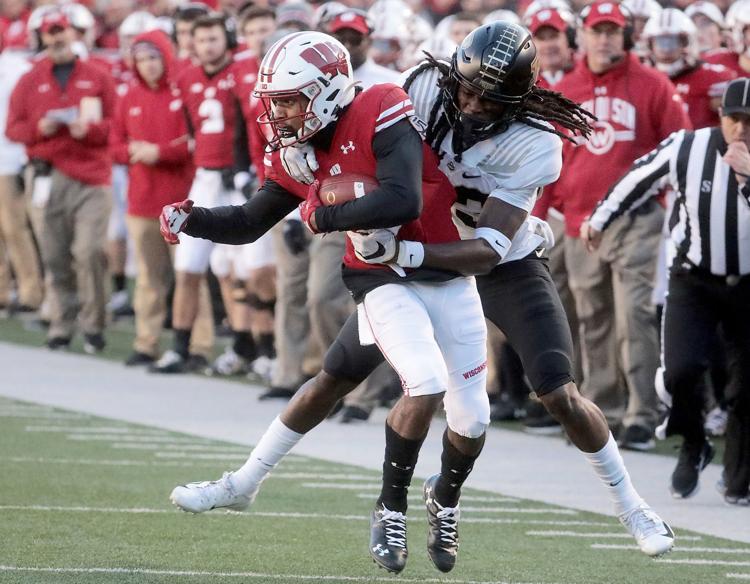 Badgers 45, Boilermakers 24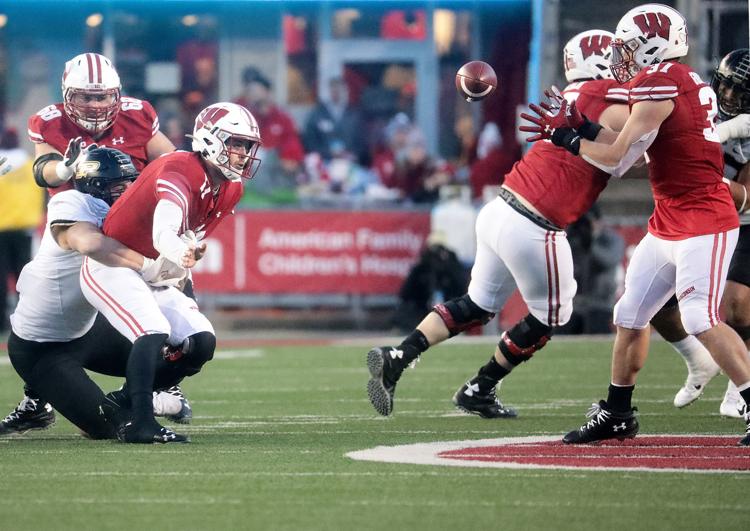 Badgers 45, Boilermakers 24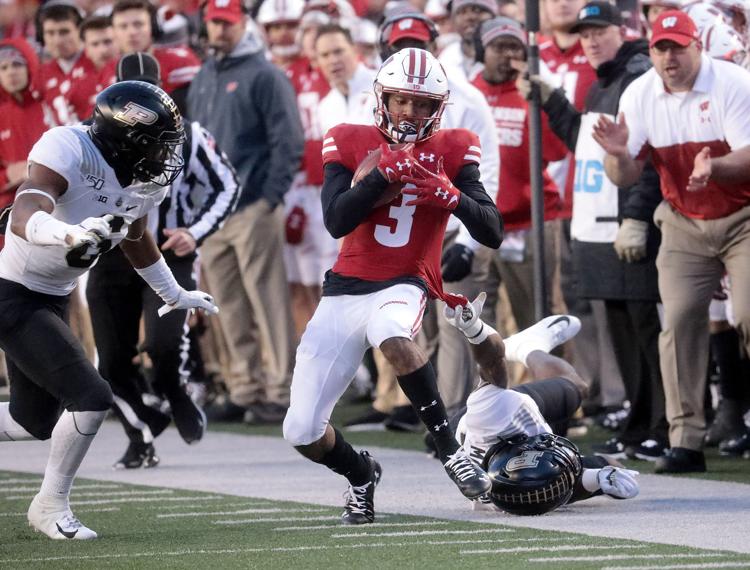 Badgers 45, Boilermakers 24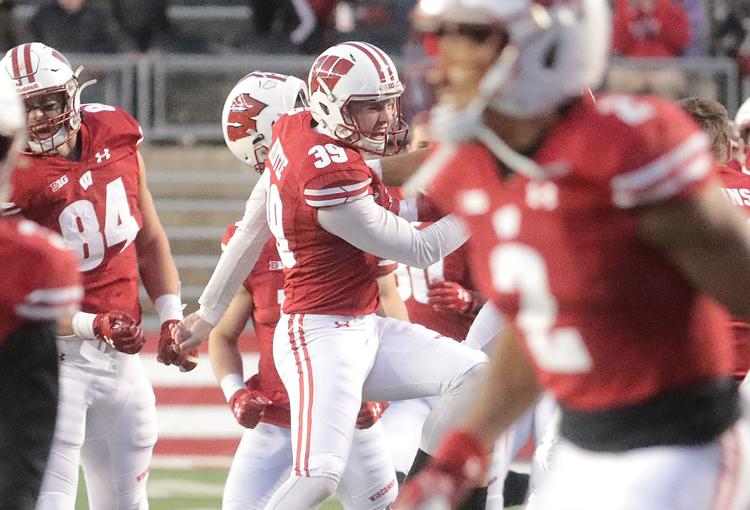 Badgers 45, Boilermakers 24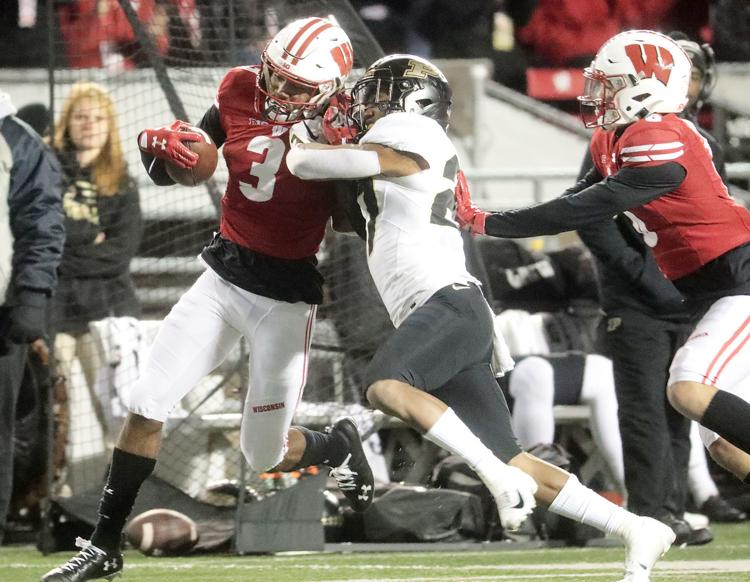 Badgers 45, Boilermakers 24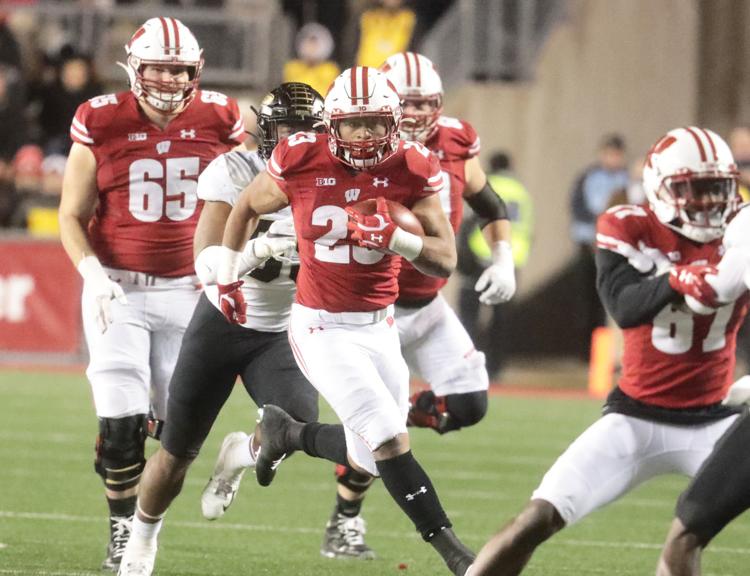 Badgers 45, Boilermakers 24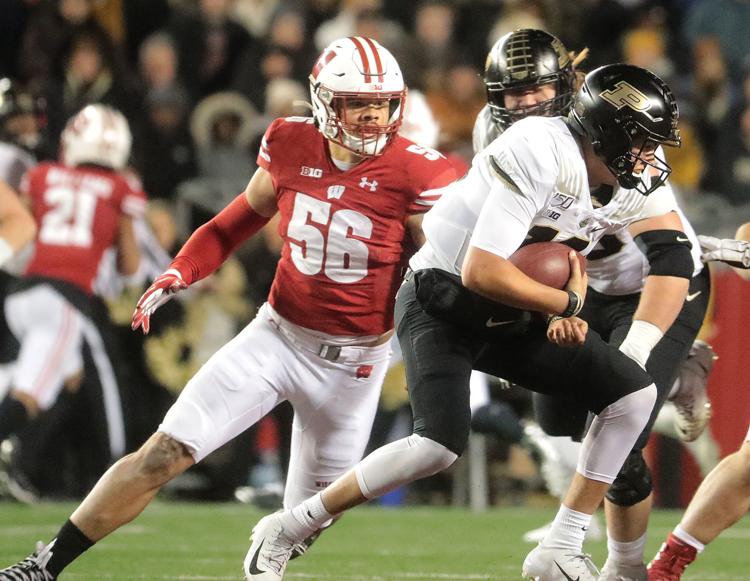 Badgers 45, Boilermakers 24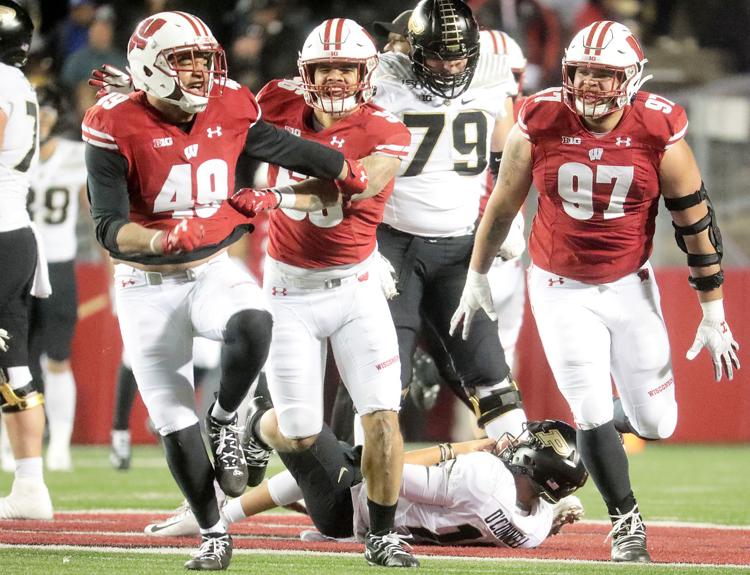 Badgers 45, Boilermakers 24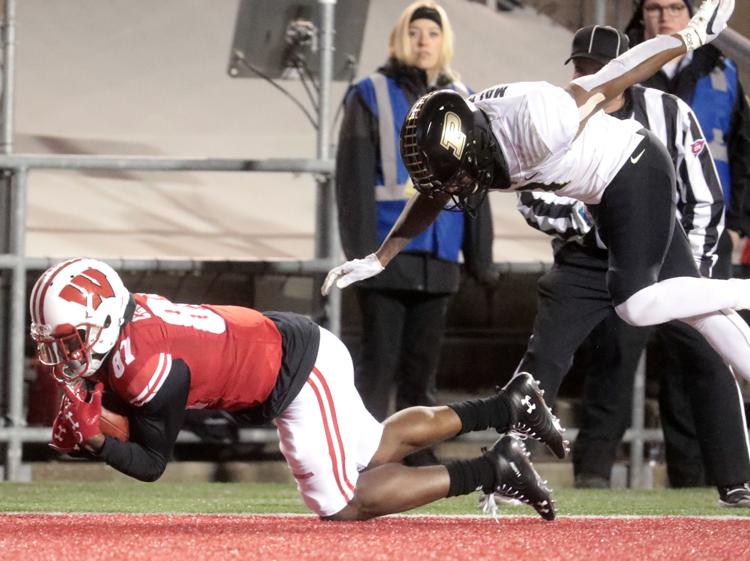 wildgoose photo 11-28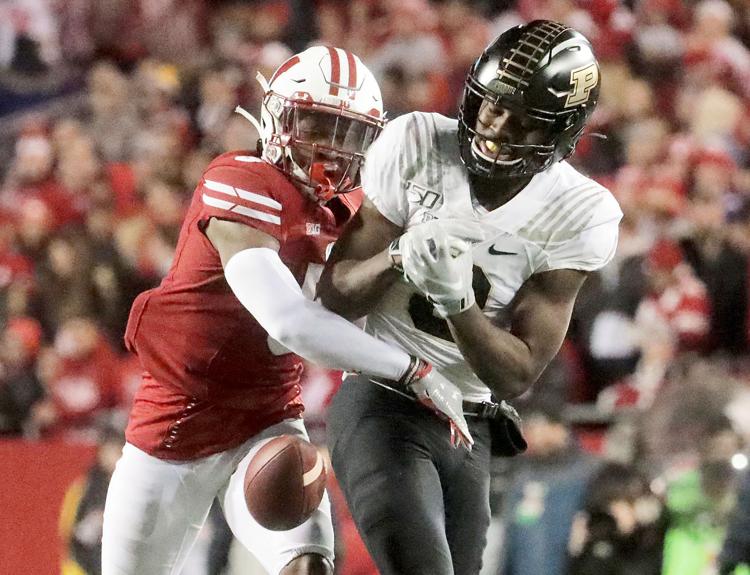 Badgers 45, Boilermakers 24