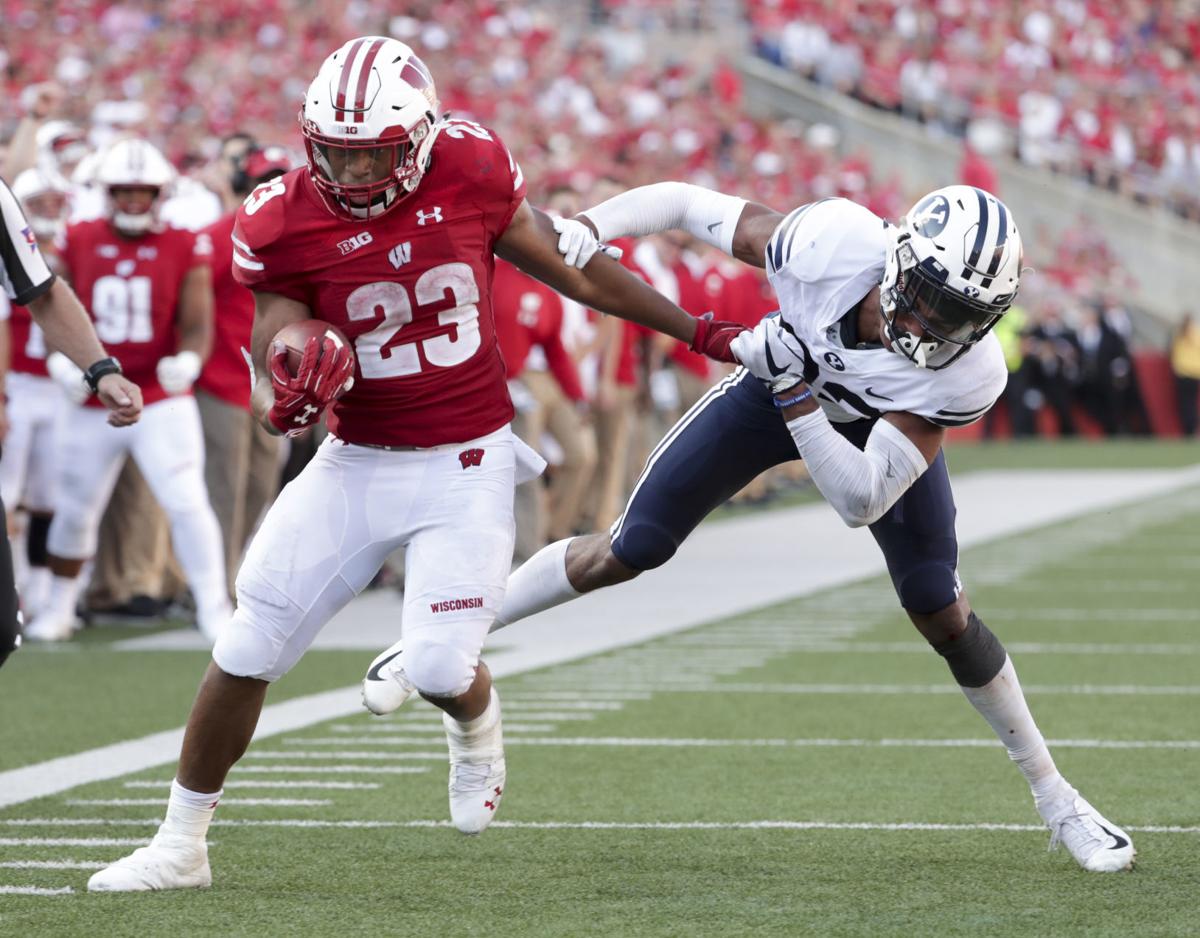 As painful as the University of Wisconsin football team's loss to BYU felt Saturday, the Badgers sit just days from what could ultimately be their biggest game of the entire season — a primetime battle at Kinnick Stadium against Iowa with the Big Ten West driver's seat on the line.
Needless to say, UW doesn't have much time to turn the page on a defeat that no one saw coming.
"You try to (Saturday night) and you try to (Sunday) morning," UW inside linebacker T.J. Edwards said. "We are going to look at film (Sunday) morning and then start game planning.
"It has to come from the leaders to get us out of this slump. It is going to be a fun next couple of days to see how we respond."
Quarterback Alex Hornibrook also used the word "fun" to describe the upcoming week - an unexpected soundbite to hear minutes after the Badgers' College Football Playoff hopes were pulled out from under them.
In fact, no UW players in the media interview room Saturday evening appeared overly distraught by the loss or particularly worried about how it could affect their psyche heading into a game of arguably much greater importance the following week.
"We've got a great opportunity this week against Iowa," UW left guard Michael Deiter said. "I don't think it's a panic or anything like that. It's just another week of football, and we need to play better and execute better and communicate better."
You have free articles remaining.
Saturday could serve as a wake-up call for a team that's yet to impress through three games, and UW can now only aim to start fresh as Big Ten play begins.
The Badgers are still 0-0 in conference play, after all, and a win over the Hawkeyes could put UW on track for a third straight crack at winning the Big Ten title in Indianapolis.
"We're going to approach next week of practice with a new mindset," UW running back Jonathan Taylor said. "We know that we're going to have to work harder for everything we want.
"No one wants to lose a game. That still hurts. But at the same time, we know moving forward, Big Ten play, you're playing for keeps, so every rep, every game is critical in your future."
A second straight loss next week could send UW into a tailspin — eliminating all hope of playing its way back into playoff contention and creating a long hill to climb just to win its own division.
A victory over the Hawkeyes, however, could realign the Badgers' season and allow them to regroup during their bye week.
UW could be in for a season-defining night in Iowa City on Saturday.
"This will definitely be fuel for us going into next week," UW safety D'Cota Dixon said. "It teaches you a lot about yourself as a unit, as a team, as an identity. We'll get better from it. We'll correct it on film. We'll move forward with confidence. I'm confident in these guys. ... We'll be fine."