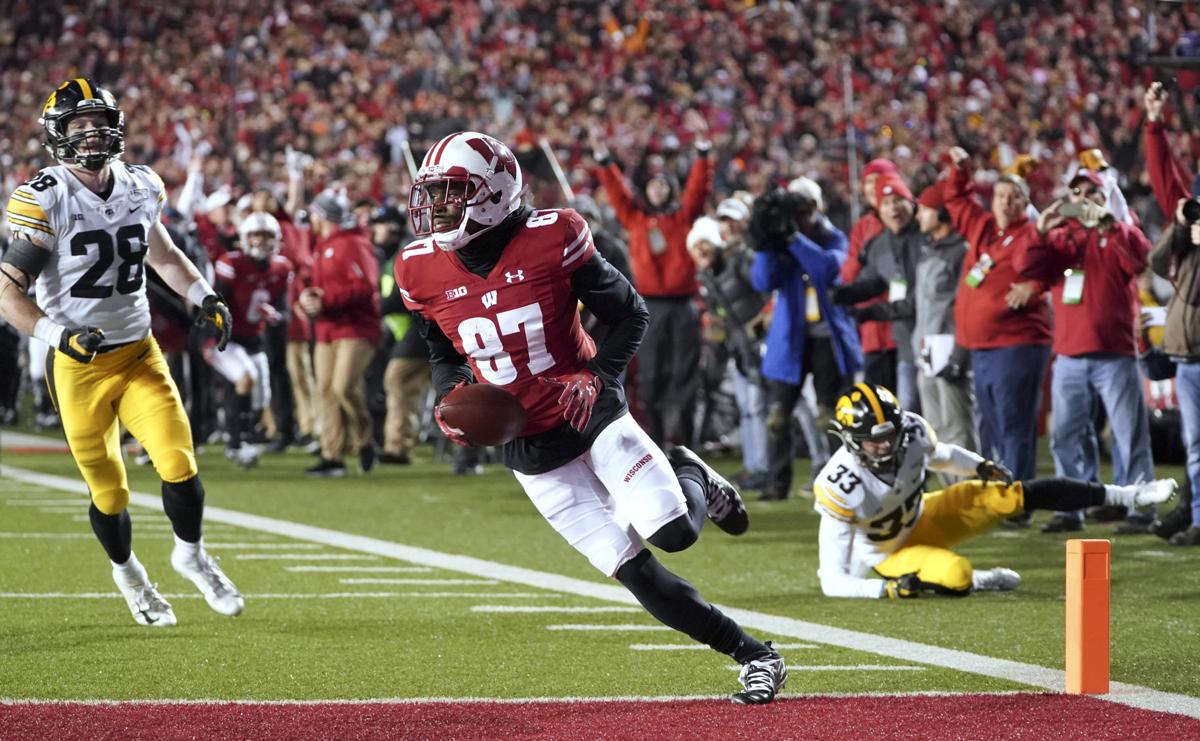 Quintez Cephus sees his best football ahead of him.
He knows thus far in his football career — he played just two years of high school and two full seasons as a receiver at the University of Wisconsin — he's relied on his athleticism to succeed as he learns the finer points of his role.
After posting 901 yards and seven touchdowns on 59 catches this season, and becoming the Badgers' clear No. 1 receiver, he wants his best football to come in the NFL as opposed to seeing what would happen in another season at UW.
The Detroit Lions picked Cephus with the 21st selection of the NFL draft's fifth round (166th overall) on Saturday.
Detroit struggled offensively last season as quarterback Matt Stafford dealt with a back injury. Under coordinator Darrell Bevell — who led the Badgers to a win in the 1994 Rose Bowl as the team's quarterback — the Lions averaged just 21.3 points per game, 18th in the league.
Cephus was the 23rd wide receiver drafted this year, in what draft analysts are calling one of the best draft classes at the position in history. He joins a veteran-laden receiving corps including Kenny Golladay, Marvin Jones and Danny Amendola in Detroit.
"He attacks the football in the air. He doesn't have the big-time speed, you don't see a lot of separation ... a lot of contested catches with his physicality. He doesn't really have that second gear when the ball goes up, but even when the corner is in face (coverage), this guy has the chance to make plays because he's got outstanding ball skills," NFL Network's Daniel Jeremiah said.
ESPN's Louis Riddick said Cephus' greatest strength is winning at the catch point.
"He has real good body control, strong hands, a tough runner after the catch," Riddick said. 
After missing a year at UW after being charged with sexual assault — Cephus was acquitted of the charges in August 2019 — UW coach Paul Chryst praised Cephus' commitment to the Badgers and his teammates.
"He's selfless. I think he's an unbelievable teammate because one, he truly cares about the guys, each individual. He'll do anything for them, he's open to them, he's got enough awareness that he kind of sees when someone's working through something. He's got a spirit about him. He's got an infectious personality. He will find the good in people," Chryst said in December.
"When you get on the field, he loves playing the game and appreciates that opportunity to play the game and I think that's infectious."
Be the first to know
Get local news delivered to your inbox!