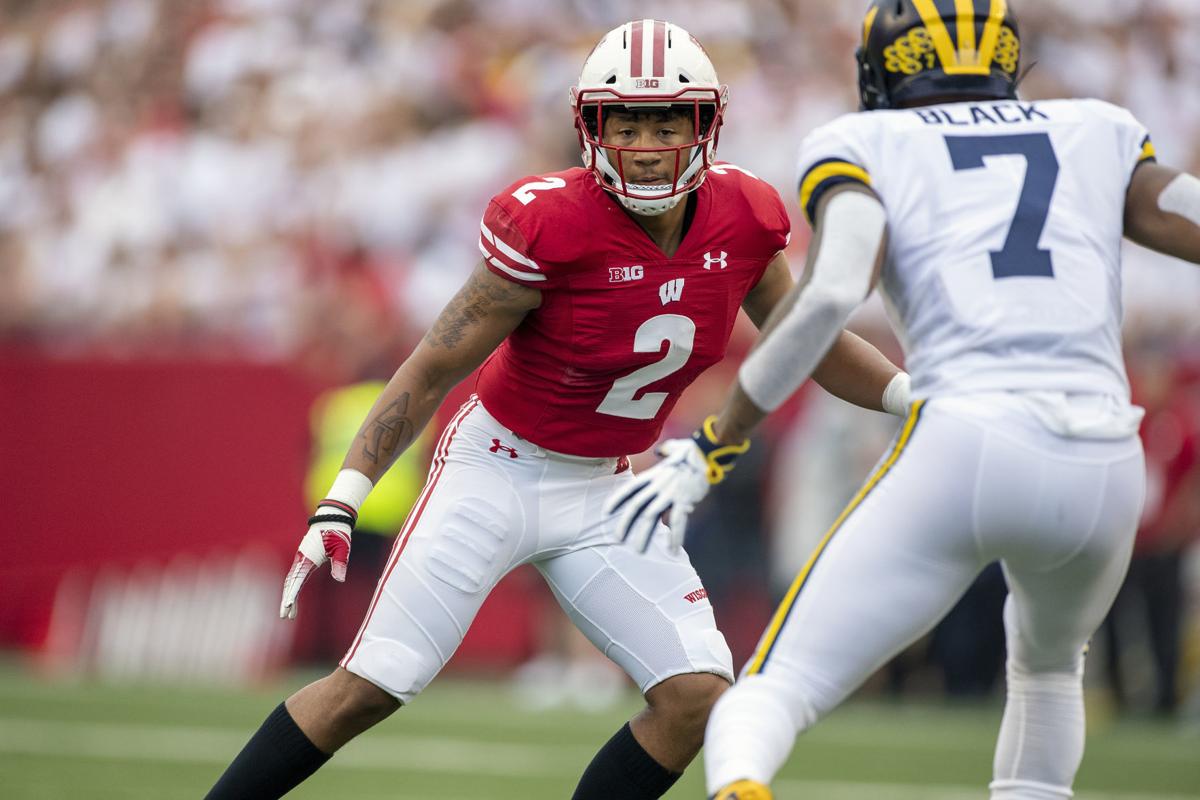 The NCAA Football Rules Committee sent a clear message to college football teams and players on a conference call Friday:
The committee didn't propose any new rules in order to curtail flopping, or players feigning injuries in order to stop play without using a timeout, but said it will be a point of emphasis this season. If the trend continues, the committee will consider action next year.
David Shaw, Stanford University's head football coach and the rules committee chair, said that flopping is prevalent enough to necessitate a discussion at the national level.
"We had a long conversation about it. There are a lot of teams in pretty much every conference now that are going up-tempo," Shaw said. "(Feigning injuries) is viewed as a way to stop it. For us as coaches, it's a tactic that lacks integrity. We as coaches should not be having our guys do things that (lack) integrity."
David Shaw and Steve Shaw, the secretary-rules editor of the committee and NCAA national coordinator of officials, said the committee didn't believe it can ask officials to change the way they operate when a player is down or appears injured. Instead, they put the onus on coaches to get the practice out of the game.
"We're going to show the coaches a lot of video, and we'll work through the (American Football Coaches Association) to do that, so we really expect to see a huge improvement around that this coming season," Steve Shaw said. "If that happens, we won't take action. If it does not, we will."
Steve Shaw said the committee considered assessing penalties for teams feigning injuries, or extending the number of downs an injured player must sit out before returning. But those ideas had consequences the committee wasn't comfortable with.
"We didn't want to put in a situation where if you extend the playing time (players must sit out after being injured), you don't want a player that's really injured saying, 'Well, I'm not going down, I'm going to keep trying to play,' and maybe take his injury further," Steve Shaw said. "We didn't want to incent a guy who's really injured to not come out.
"It's really a difficult issue. We felt like after exploring all the options from a rule perspective, the best person to handle this is the head coach, or the coaching staff."
The rules committee did propose a handful of changes on Friday that will be discussed over the next six weeks by member schools and then voted upon by the NCAA Playing Rules Oversight Panel, which meets on football rules on April 16.
Here's a look at some of those proposals:
Targeting
The rules committee is proposing that players ejected for targeting be allowed to stay inside "the playing enclosure," and the team's bench area. Current rules make players leave the field and stay in the locker room.
Steve Shaw said that change was asked for by coaches.
The University of Wisconsin had three players — Eric Burrell, Reggie Pearson and Collin Wilder — ejected for targeting last season.
David Shaw said suggestions for altering the targeting rule further were considered, but none were proposed by the committee. When asked if a two-tier targeting foul system — similar to a flagrant foul in college basketball — was considered, David Shaw said the replay official's duty of determining if all criteria for a targeting ejection are met is sufficient.
Numbers
Players can wear No. 0 under a rules committee proposal, but duplicate numbers will be restricted to just two players per number, and those players cannot play the same position.
Steve Shaw said the request to cut down duplicate numbers came from fans and media.
David Shaw said players have gravitated toward single-digit numbers over the years, so allowing another single-digit number to be worn will help coaches in assigning them.
Pregame changes
In an effort to curb pregame scuffles between teams, the rules committee proposed moving officials' jurisdiction over the playing field to 90 minutes before kickoff, back from 60. The physical separation of the two teams will start at 90 minutes instead of 60 under the proposal.
The proposal also states that any time a player is out for a warm-up on the field that a head coach or assistant coach must be on the field as well.
The pregame fight between Kentucky and Virginia Tech before the Belk Bowl in December was a factor in this proposal, David Shaw said, as were other pregame skirmishes.
"It's a bad look for our game. I wouldn't call it a trend, but it's cropped up a few times," David Shaw said. "We want our game to show what it is, which is an unbelievable sport played by great young men who are very competitive. But some of these pregame shenanigans that have gone on, we want to try to curb those."
Replay review
The rules committee wants replay reviews to take 2 minutes or less, and if the review takes longer than 2 minutes, officials should let the call stand.
An average college football game had 2.2 replay reviews last season, Steve Shaw said, which was about the same from 2018.