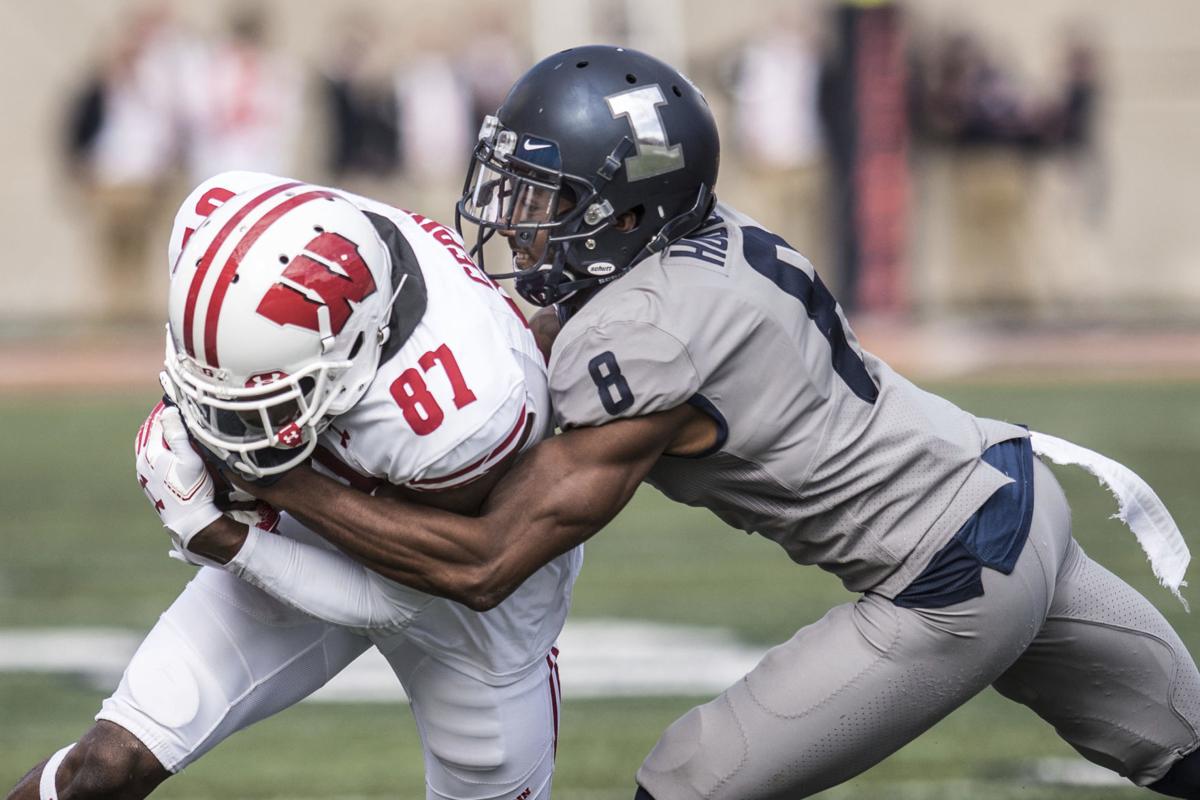 CHAMPAIGN, Ill. — A practice that had served the University of Wisconsin football team well all season finally seemed to hurt it Saturday.
Throughout the Badgers' 24-23 upset loss to Illinois, UW coach Paul Chryst and offensive coordinator/offensive line coach Joe Rudolph shuffled in a number of offensive linemen. This has been common through the first half of the season, but Saturday's mix of men up front was most notable for a key absence.
Senior Jason Erdmann, who started the first five games of the season at guard and played a great deal of snaps at the position against Michigan State, didn't play against the Fighting Illini. He was not on Monday or Thursday's injury report and was in uniform on the sideline at Memorial Stadium.
"I think anytime you do something like that, you're open to criticism," Chryst said. "I think it's the right thing, where we're going with it. And where guys were health-wise.
"There were some things we had to work through with those guys."
Chryst would not confirm if Erdmann was injured.
Center Tyler Biadasz and left tackle Cole Van Lanen were the only players to play each offensive snap at their usual positions. Sophomore Logan Bruss, typically UW's right tackle, played right tackle and right guard. David Moorman, who got his first snaps of the season at guard last week after being a fill-in tackle, played guard again. Kayden Lyles and Josh Seltzner continued a rotation at the guard spots, which has been the norm for that pairing along with Erdmann.
Bruss, who missed the game against Central Michigan in Week 2 but has started the other six, said moving to guard wasn't a big adjustment for him and the line believed the changes would work.
"What it came down to was we were putting guys in that we were confident in playing," Bruss said. "All of us work together all the time in practice, so we're confident with whoever we have in there."
You have free articles remaining.
The loss dropped UW to 13th in The Associated Press Top 25 poll.
The line and UW's offense as a whole was effective between the 20-yard lines against Illinois, but the red zone was a different story. The Badgers entered the game scoring touchdowns on 21 of 26 red zone chances this year, an 80.7% touchdown rate. However, the Fighting Illini's defense forced UW to try field goals three times in the red zone.
UW didn't have the same punch in the run game it's accustomed to, and no series of play encapsulated that issue more than the 11-play march in the fourth quarter that ended with a field goal. Junior quarterback Jack Coan hit receiver Kendric Pryor on a slant that gained 35 yards and set the Badgers up with a first-and-goal at Illinois' 3.
Junior tailback Jonathan Taylor rushed for 1 yard on the first play, sophomore John Chenal gained another yard on the next play. But Chenal was stuffed on third down and lost a yard, prompting Chryst to kick a field goal to go up 23-14. That two-score lead wouldn't hold as two late turnovers by UW allowed Illinois to pull off the upset.
"We had the ball on the 1-yard line and we didn't punch it in," Moorman said. "We punch it in, and we win the game. We'll figure it out. We'll get better."
Erdmann's absence was especially felt in that short-yardage situation. He's one of the linemen who act as a fullback in front of Taylor in the Hippo package, which hasn't been stopped from gaining a first down or a touchdown when it's been deployed this season.
If Erdmann is healthy, UW will more than likely continue to rotate its offensive linemen. Before Saturday, that rotation has proved to be beneficial to both the individual players and the team as a whole. But if it loses healthy bodies for those roles, UW may have to stick with one set of five linemen and let them handle the load.
Either way, Bruss said Saturday's loss will serve as motivation for the rest of the season.
"Definitely a lot of disappointment," Bruss said. "But I think the guys know that there's a lot of opportunities left and there's a lot of season ahead. Definitely going to use this as fuel to keep moving forward and keep improving every day."
---
Photos: Wisconsin Badgers come unglued late in shocking loss to Illinois Fighting Illini
Fighting Illini 24, Badgers 23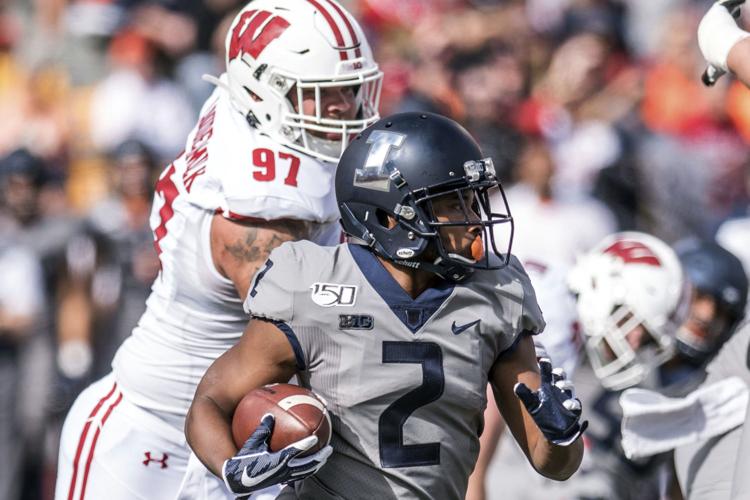 Fighting Illini 24, Badgers 23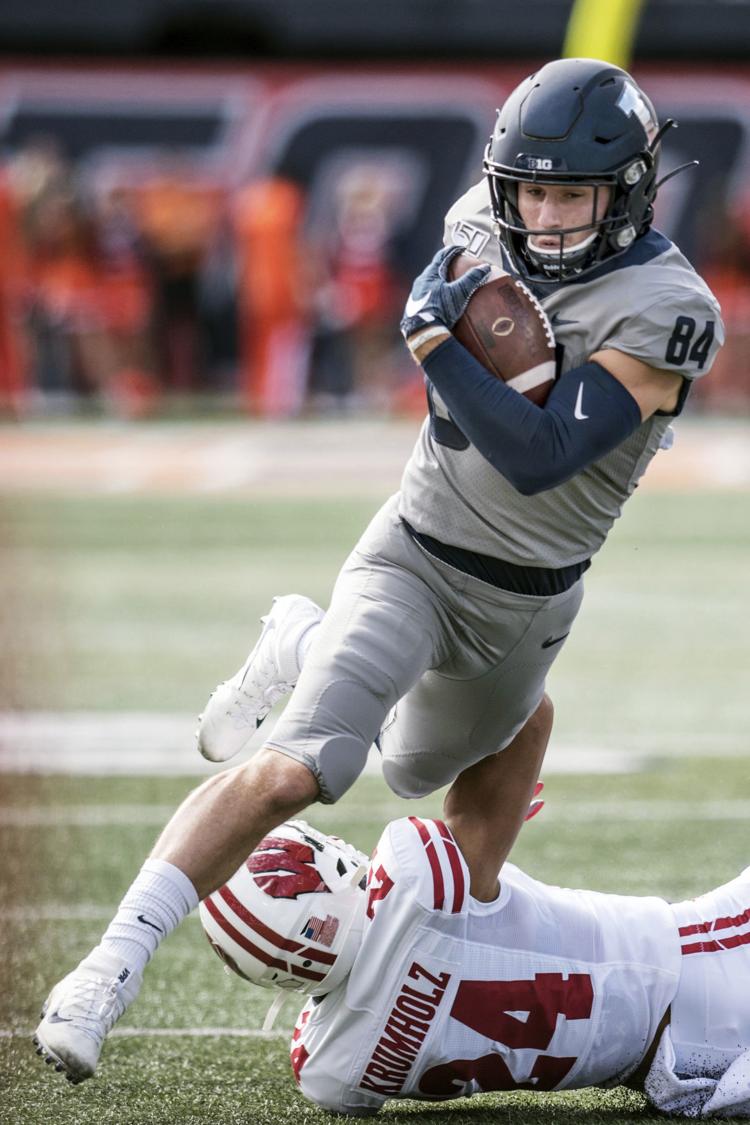 Fighting Illini 24, Badgers 23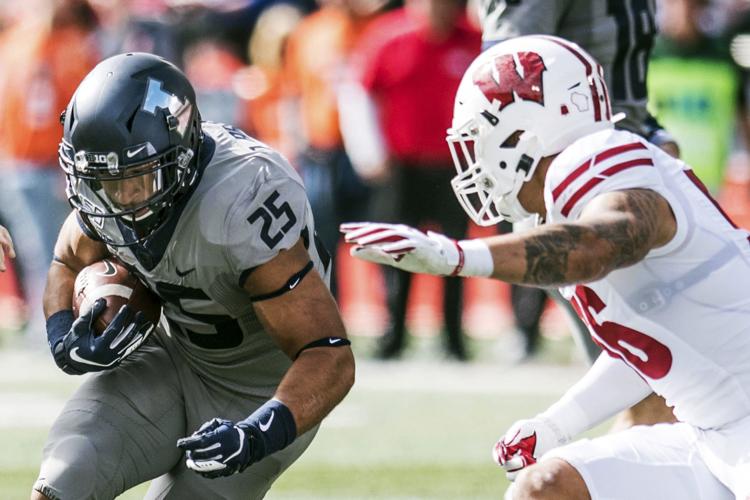 Fighting Illini 24, Badgers 23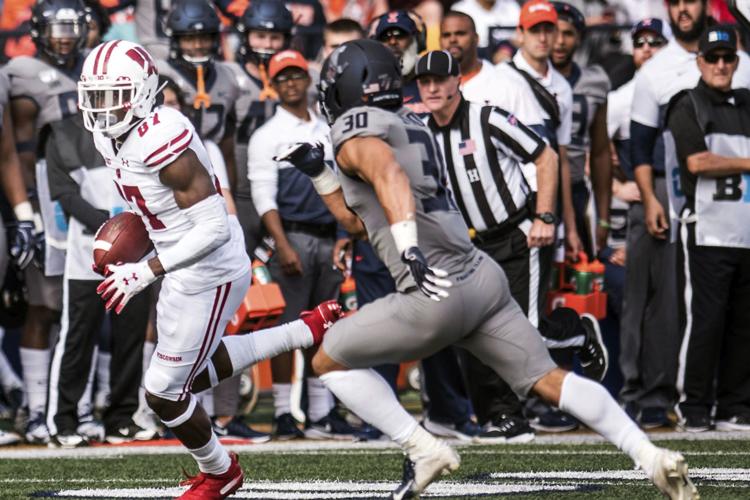 Fighting Illini 24, Badgers 23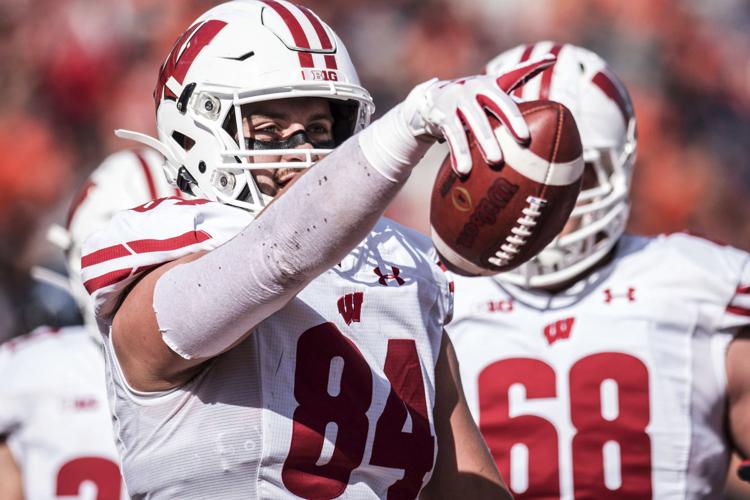 Fighting Illini 24, Badgers 23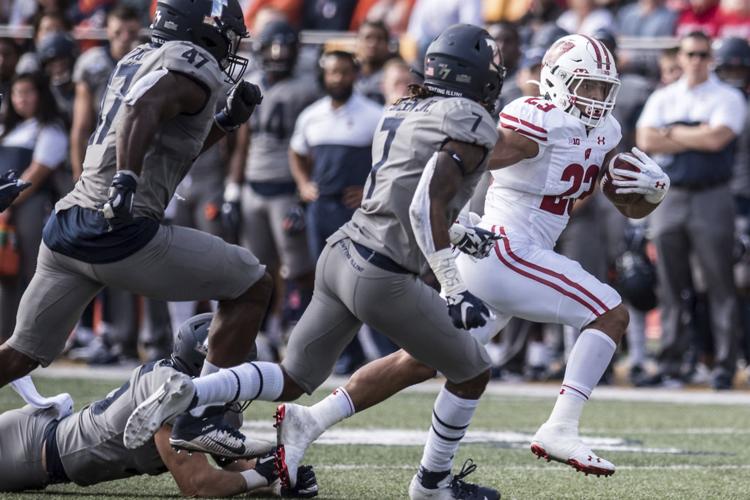 Fighting Illini 24, Badgers 23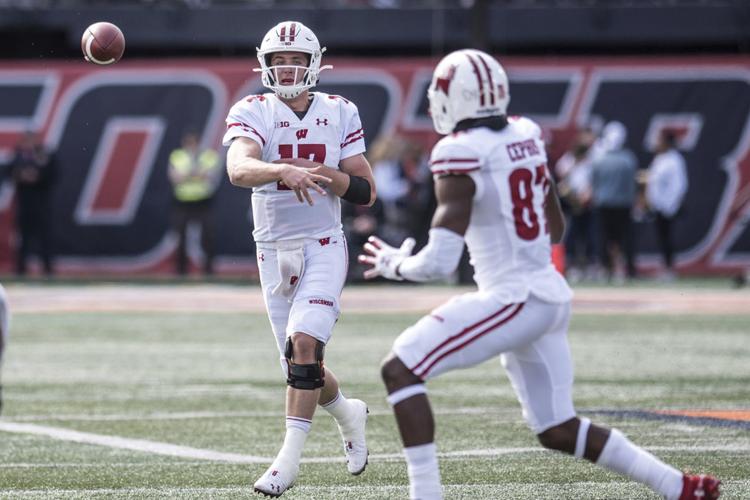 Fighting Illini 24, Badgers 23
Fighting Illini 24, Badgers 23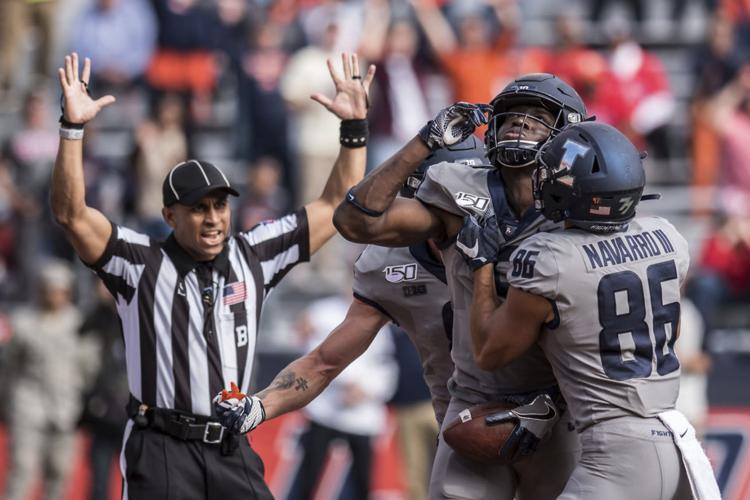 Fighting Illini 24, Badgers 23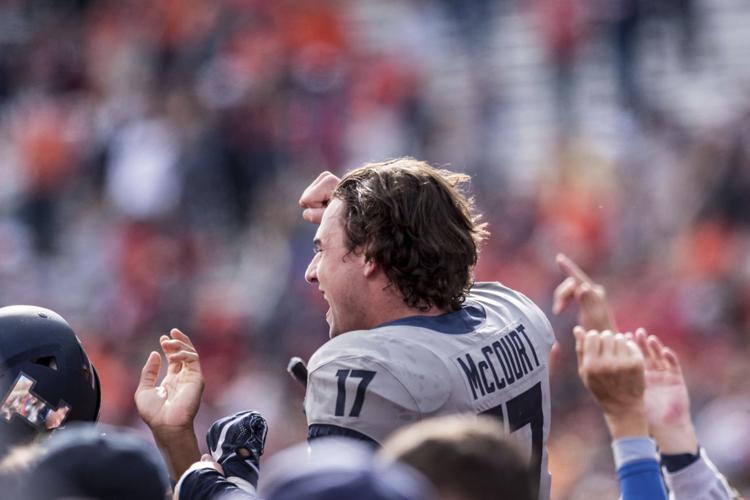 Fighting Illini 24, Badgers 23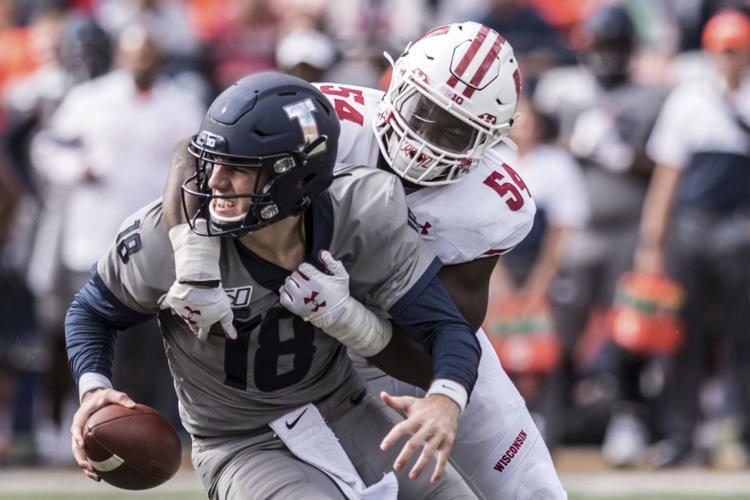 Fighting Illini 24, Badgers 23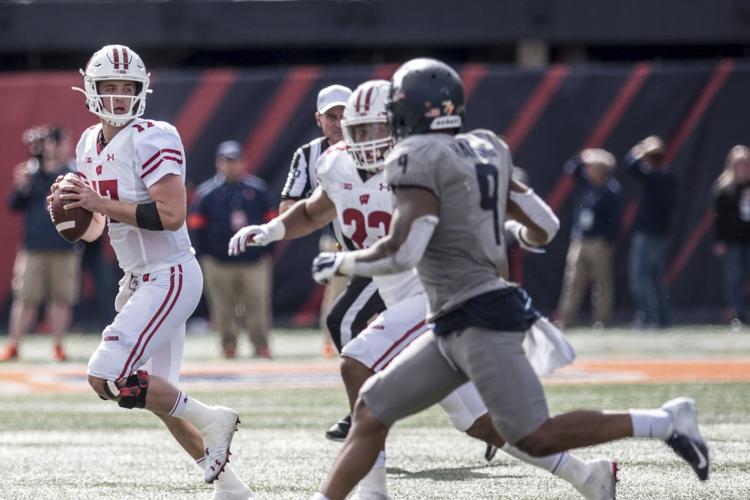 Fighting Illini 24, Badgers 23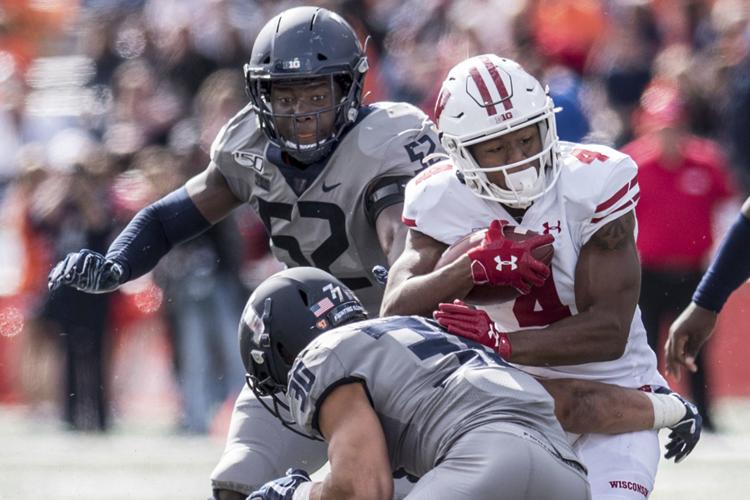 Fighting Illini 24, Badgers 23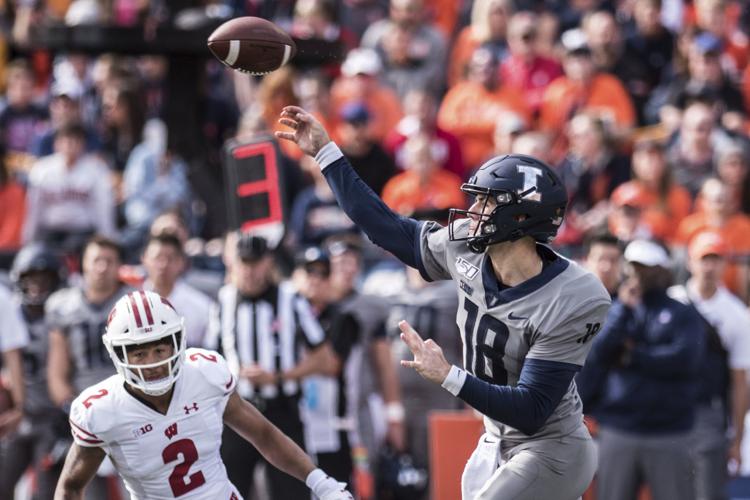 Fighting Illini 24, Badgers 23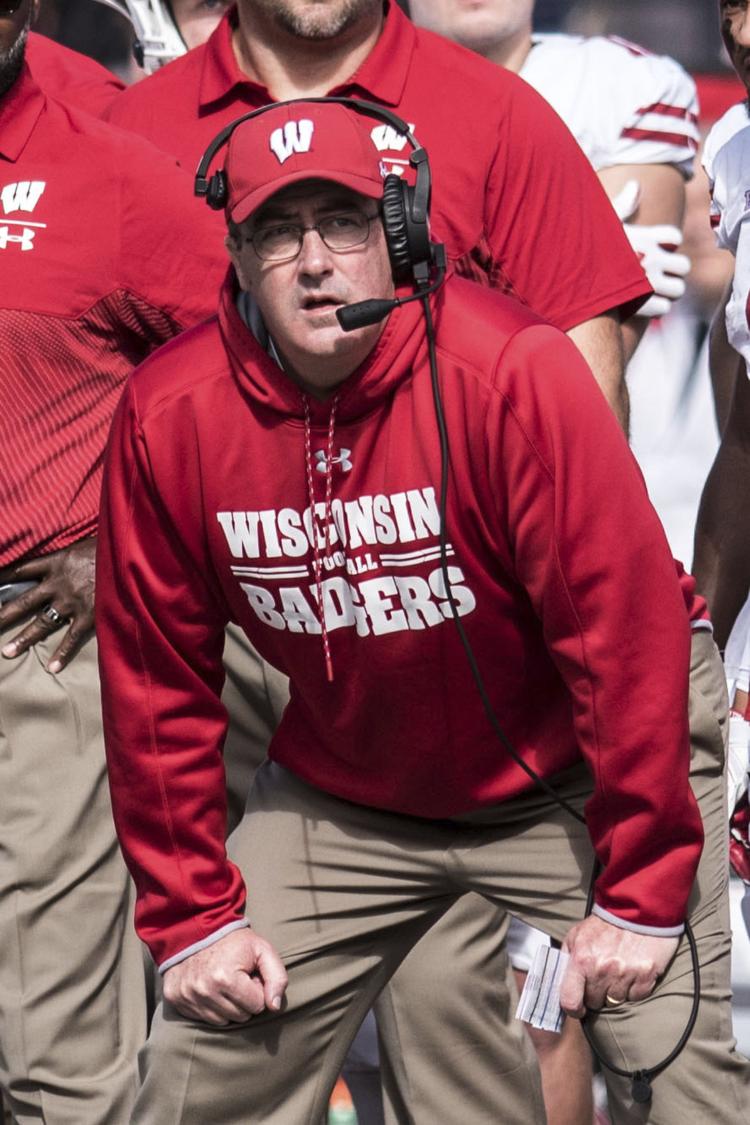 Fighting Illini 24, Badgers 23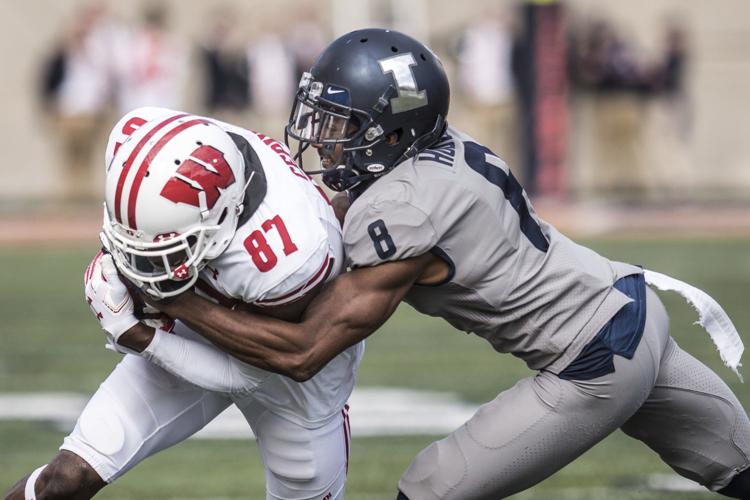 Lovie Smith talks with officials, AP photo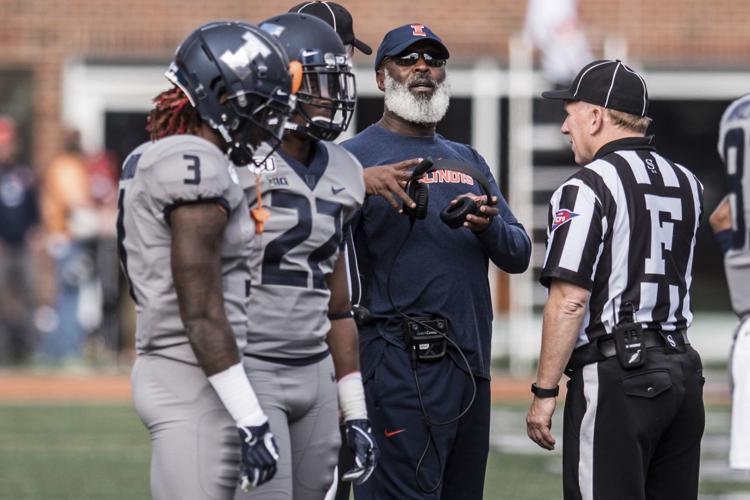 Fighting Illini 24, Badgers 23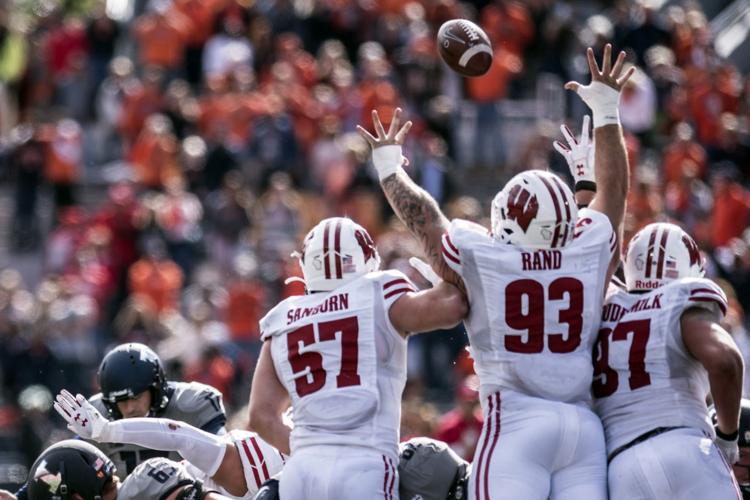 Fighting Illini 24, Badgers 23