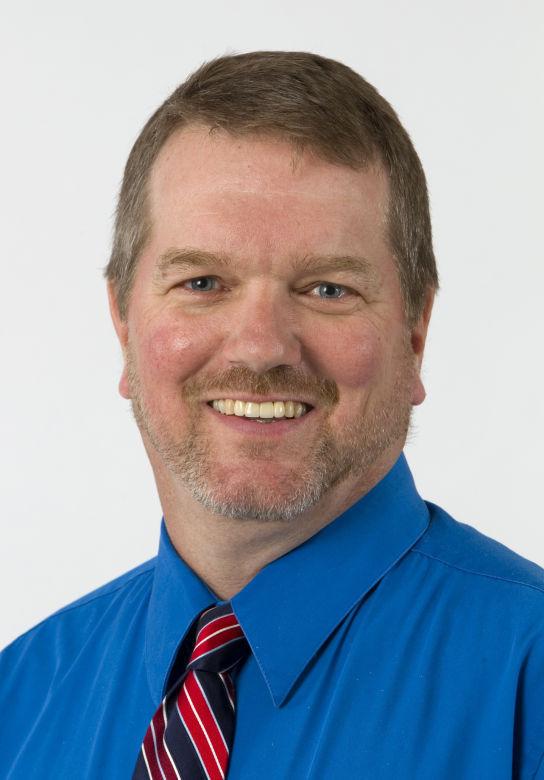 Sometimes destiny presents itself early on in a person's life.
When a kid grows up in Appleton and starts attending Green Bay Packers games as a 9-year-old in 1961, the year the Pack won its first NFL title under Vince Lombardi, and then thanks to Dad's season tickets has a ringside seat for the Glory Years, when Green Bay won five NFL titles in seven years, destiny starts to take over pretty quickly.
For Tom Oates, the Appleton kid who just retired from the Wisconsin State Journal last week, that destiny was to become a sportswriter in his home state. And, really, Oatesy became the sportswriter in his home state, thanks to a marvelous 40-year career in our newsroom that was preceded by two years on the Badger Herald staff and four years at the Daily Jefferson County Union in Fort Atkinson.
Tom, who graduated from Appleton Xavier High School in 1970 (he played basketball and ran track) and UW-Madison in '74, is Wisconsin personified, so much so that on those online quizzes that start with "You must be from Wisconsin if ..." one of the choices should be "... if you know who Tom Oates is."
It's sad for us that Oatesy's career as our sports columnist is over after a 25-year run as one of the State Journal's most visible figures and one of the state's most credible voices on all things Packers, Badgers, Brewers and Bucks, among other topics. Before he started writing columns, Tom ran our preps operation for a few years, then moved to a beat writer job covering both the Packers and the UW men's basketball team. He left an assistant sports editor role to become a full-time columnist in 1995.
It's also sad that Tom's departure comes amid the COVID-19 pandemic, when nearly all sports events are shut down and our newsroom is mostly empty, as staff members work remotely. When Oatesy left the newsroom last week on his last day, maybe six of us were in the room. In typical times, the full staff would have gathered for what we refer to as "awkward cake," along with sharing of memories and toasting one of the finest sports journalists in this state or any other.
So the virus cost us that celebration. But even COVID can't stop a column that gives Oatesy a chance to share some memories. So here goes:
Q. What did your parents think of your columns?
A. My dad died in 2008. He was Chicago Irish with the gift of gab, so he was always bragging about me and making it sound like I was Grantland Rice, Red Smith and Jim Murray all rolled into one. My mom is still kicking at 91 and ticked at COVID because she can't go out for dinner or get her hair done. She's not internet savvy, so she can't read my columns.
Q. What was the first lesson you learned at the State Journal?
A. Deadlines. It was before remote computers, so I learned that the longer the ride back to the office after covering a game, the shorter the time you had to write it. You learned quickly to compose a story, or at least a lead, in your head as you were driving.
Q. What's the best and worst part about being a sports columnist?
A. The best part is that you can write exactly how you feel and put some of yourself into the piece. You don't have to worry about trying to be a neutral observer. My least favorite part is reading missives from readers who didn't get the point of the column. I always consider that a failure on my part.
Q. Looking for any do-overs on a past column?
A. There is no one particular column I would have taken back. But there was rarely a column that I didn't reread and say, "I should have made this point," or, "I could have written this better." I'm very self-critical.
Q. Not everyone in your, ahem, demographic has embraced social media. How about you?
A. I like social media — especially Twitter — because it allows for good, quick communication and feedback between writers and readers. I enjoyed criticism and subsequent debate. The only thing I couldn't accept were personal attacks. That's when I got my Irish up.
Q. What's changed the most about Madison since you arrived in 1970?
A. With so much growth in the suburbs, Madison feels so much bigger than it did. It has lost all of its small-town charm.
Q. Any pieces of fan feedback — pro or con — that you especially recall?
A. I like it the most when I get a missive from a fan who recognizes and appreciates my rational, analytical approach to covering sports. I'm not a knee-jerk reaction guy, which made some fans happy and some fans angry. I was just being myself. As it should be. After all, it was my column and my opinion.
Q. Can you give us a quick-hit "most memorable" list by category?
A. Single game: Super Bowl XXXI between the Packers and Patriots. So many thought the Packers would never regain that kind of glory.
Single season: The 2014-15 UW men's basketball season. I thought UW was the best team in the country and I still do.
Athlete: Brett Favre, because he was just as entertaining off the field as he was on it.
Coach: Dick Bennett, because he showed that you can be a gentleman and still win at the highest levels.
Co-worker: Tom Mulhern. We all miss Mully to this day.
Q. Anything you'd do different if you had the chance?
A. I wouldn't change a thing. I love Wisconsin and Wisconsin people. Never wanted to live anywhere else.
No doubt Wisconsin people love Oatesy, too. Here's to great things ahead for Tom as his destiny continues to unfold. For 40 years on our staff, he was the genuine article, with no fluff, or puff or a need to be anything other than exactly who he was — a commonsense kid from Appleton who loved to write about sports. Well done, Tom.
---
Tom Oates: Ranking the top 10 Wisconsin sports families
10. OGUNBOWALE/STONE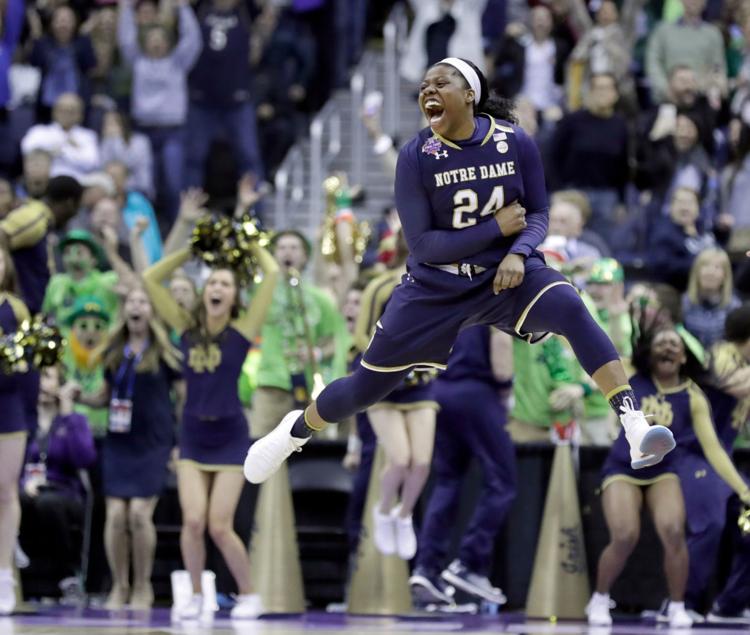 McDonald's all-Americans are few and far between in the state, but two from one family? In the same year? Arike Ogunbowale (above) and Diamond Stone are first cousins who dominated Wisconsin prep basketball in 2015. Ogunbowale led Milwaukee Divine Savior Holy Angels to the WIAA Division 1 state title, scoring a record 55 points in the semifinals. Stone led Whitefish Bay Dominican to its fourth consecutive Division 4 state title, all with the 2,000-point scorer starting at center. Ogunbowale is more famous for leading Notre Dame to the NCAA women's title in 2018, hitting game-winning 3-point shots at the buzzer in both Final Four games. She is now in the WNBA. Her brother Dare is almost as well-known. He was a tailback at UW who now plays for the Tampa Bay Buccaneers. Stone played one season at Maryland and one in the NBA before his career stalled.
Many other families received strong consideration. Some of those were the many Granatos and Andringas of UW hockey fame; Phil and Amanda Kessel; Bob, Rob and Carlton Jeter; Ron, Jada and Javian Dayne; Al and Nick Toon; basketball families such as the Wolfs, Weavers, Ripleys, Andersons, Flowers and Landrys; Olympic gymnasts Paul and Morgan Hamm, Olympic wrestlers John and Ben Peterson; the Gullickson twins and the Whitlinger clan in tennis; Jim Sauter and his four sons in stock-car racing; and the Hackers and Stintzis in distance running.
9. SUTER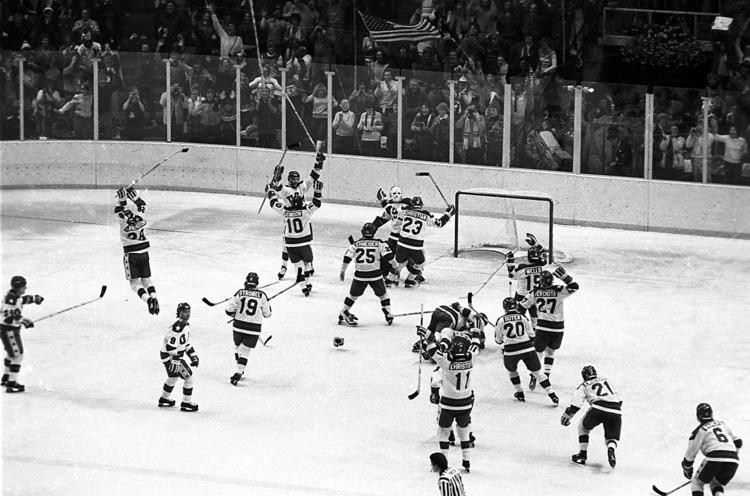 If the Johnsons are the No. 1 family in state hockey, the Suters are 1A. Three brothers from Madison's East Side — John, Bob and Gary — and Bob's son Ryan were defensemen for the Badgers. Bob played on UW's NCAA championship team in 1977 and on the "Miracle on Ice" USA Olympic team (above) in 1980. Gary played 18 seasons in the NHL, claiming rookie of the year honors in 1986, earning five All-Star selections and winning a Stanley Cup with the Calgary Flames in 1989. He was a two-time Olympian, earning a silver medal in 2002. Ryan played one season at UW and one with the Milwaukee Admirals before embarking on an NHL career that is in its 15th season. He is a three-time All-Star and two-time Olympian, claiming a silver medal in 2010. Ryan and his brother Garrett are involved with the Madison Capitols of the USHL.
8. DIENER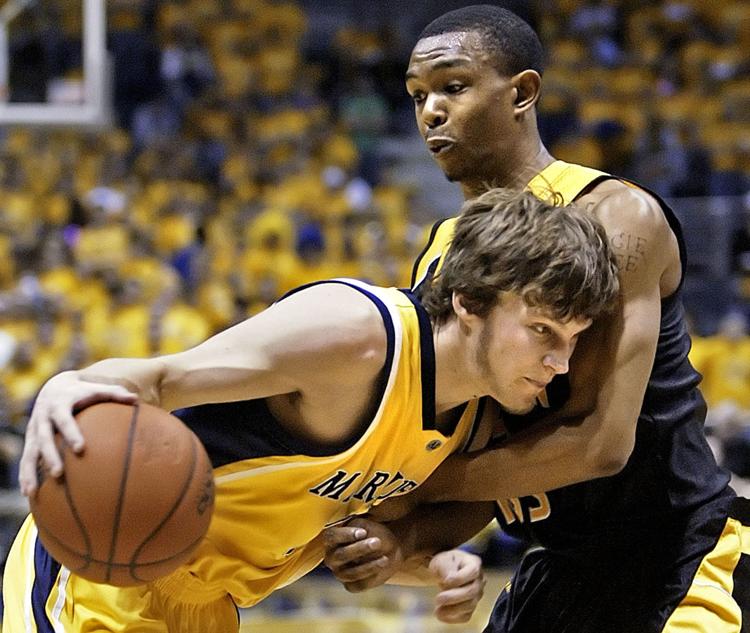 The Diener family has been the face of Fond du Lac basketball since the 1960s, when Dick was an all-state player. As a coach, Dick won a state title at Colfax in 1978 and twice coached Fond du Lac to the state final. Younger brother Tom, who played at UWGB, coached Milwaukee Vincent to five state titles and took Milwaukee Hamilton and Cedarburg to state as well, coaching five future NBA players. Travis (above), a nephew to Dick and Tom, was an all-state guard at Fond du Lac, was the point guard on Marquette's 2003 Final Four team, averaged 14.1 in four seasons with the Golden Eagles and played five years in the NBA. Meanwhile, Dick's sons Derek (Army), Drew (St. Louis) and Drake (DePaul) all played Division I. Travis' sister Rachel also played at St. Louis. Drew coached Cardinal Stritch to the NAIA Division 2 title in 2013. John, Tom's son, is playing at San Diego after scoring 2,250 points at Cedarburg. Another cousin, Dallas, won the WIAA state golf title in 2000.
7. MATTHEWS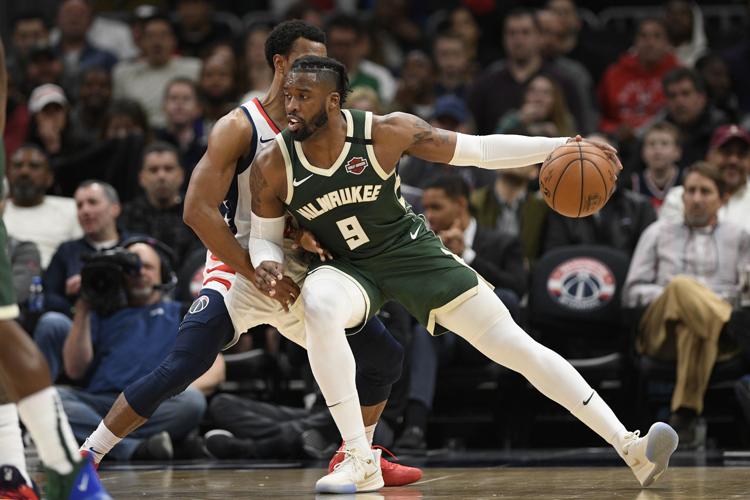 Wesley Matthews (above), an 11-year NBA shooting guard who now starts for the Milwaukee Bucks, is the best basketball player to ever come out of Madison. He led Madison Memorial to a WIAA state title and was a four-year starter at Marquette. Wesley came by his athletic ability honestly. His father Wes averaged 18.1 as a three-year starter at UW and his mother, Pam Moore, was a two-time WIAA state track champion at Memorial and won a national championship in the 400 meters as a senior at UW. As a freshman, she led the UW women's basketball team in scoring and rebounding but dropped the sport to concentrate on track. Wes was well-traveled in his nine NBA seasons but played on back-to-back Los Angeles Lakers championship teams in the late 1980s.
6. HEIDEN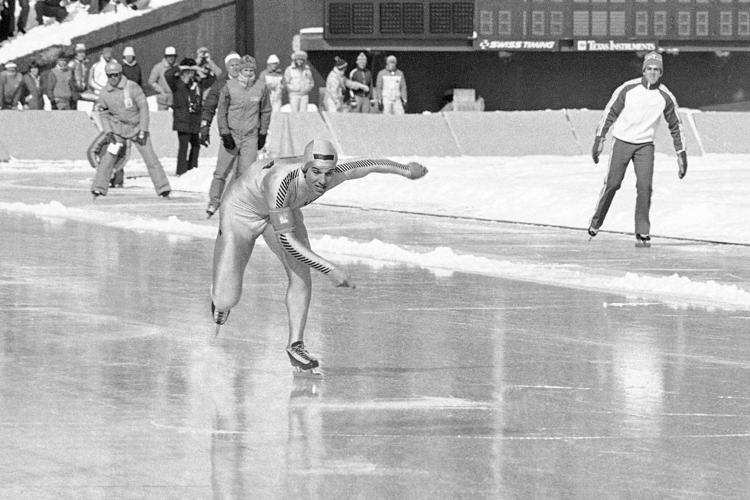 The only problem with Eric's unprecedented sweep of the five men's speed skating events in the 1980 Olympics (above) was that the final race was overshadowed by Team USA's upset of the Soviet Union in men's hockey the night before. Winning every race from 500 meters to 10,000 meters remains the greatest individual performance in winter Olympic history and, along with three World All-Round and four World Sprint titles, made Heiden an international superstar. His younger sister Beth, slowed by an ankle injury, managed only a bronze medal in speed skating in the same Olympics. However, Beth was a tremendous all-around athlete who won the World All-Round Championship in speed skating in 1979, the World Cycling Championship in 1980 and, as a student at Vermont, the individual title in the NCAA cross country ski meet in 1983. Eric also went into bicycle racing, competing in the Tour de France in 1986.
5. CHRYST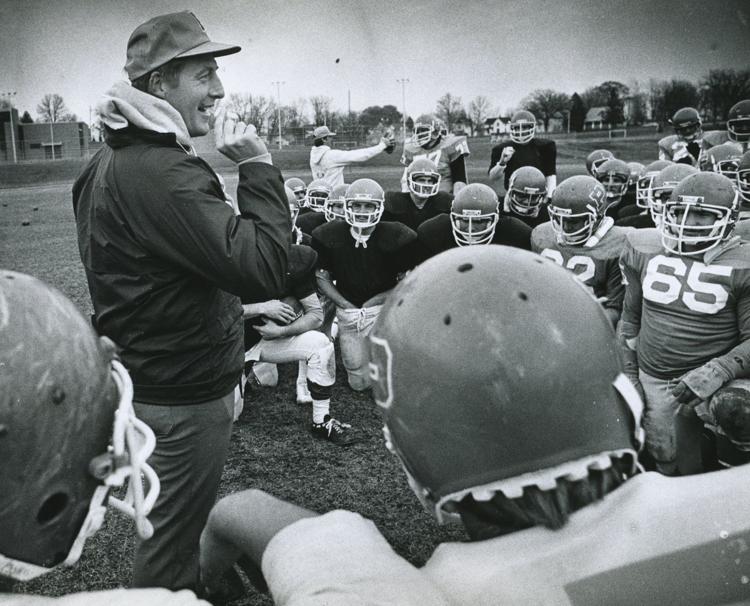 Most people know Paul as UW's football coach for the last five seasons, but the Chryst history goes much deeper than that. Paul's father George (above) was a Madison Edgewood grad who played for UW in the 1950s and was an assistant coach in the 1970s before becoming coach and athletic director at UW-Platteville in 1979. His Pioneers teams had a 79-60-2 record, but he is best known for getting the Chicago Bears to move their training camp in Platteville and hiring Bo Ryan as his basketball coach. Oldest son Rick Chryst played baseball at Notre Dame and was commissioner of the Mid-American Conference for 10 years. Second son Geep played football at Princeton and was a long-time NFL assistant coach. Paul quarterbacked Platteville to a WIAA state title and played quarterback and tight end for the Badgers. He was UW's record-setting offensive coordinator from 2005 to 2011 and has a sparkling 52-16 record in five seasons as head coach.
4. RICHTER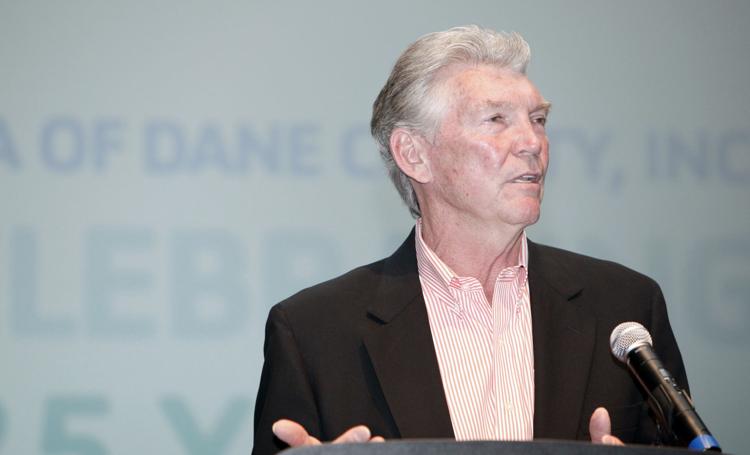 Pat (above) won a WIAA state basketball title at Madison East in 1959, earned nine letters — three each in football, basketball and baseball — at UW and played eight years in the NFL, but is best known as an all-American end on what still is the most famous Badgers game ever, the 42-37 loss to USC in the 1963 Rose Bowl in which UW rallied from a 42-14 fourth-quarter deficit to give itself a chance to win. Richter caught 11 passes for 163 yards in that game, but made his greatest contribution to the state when he returned to UW as athletic director in 1989. His first major hire was football coach Barry Alvarez and the rest, as they say, is history. Pat's son Barry was a four-year starter on defense for the UW men's hockey team, playing on an NCAA champion in 1990 and earning all-American honors in 1993. Barry also played in the 1994 Olympics and spent five seasons in the NHL.
3. JOHNSON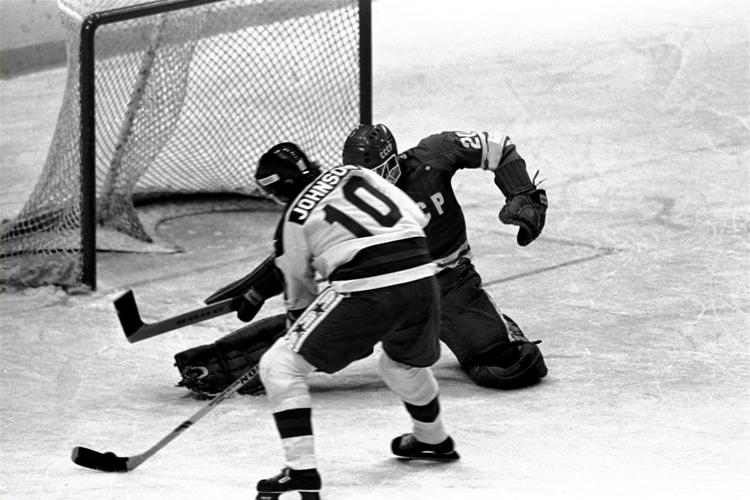 The Johnson name is synonymous with hockey in Wisconsin. As coach, Bob made men's hockey the most popular sport at UW in the 1970s, winning three NCAA titles. He also coached Team USA in the 1976 Olympics and for six seasons in the NHL, winning a Stanley Cup with the Pittsburgh Penguins in 1991. Sons Mark (above) and Peter played for Bob at UW, and Mark remains the all-time leading goal scorer in school history with 125 in three seasons, including an NCAA title in 1977. Of course, Mark is best known as the leading scorer on the United States' "Miracle on Ice," gold-medal-winning team in the 1980 Winter Olympics before embarking on an 11-year NHL career. In recent years, he has coached the UW women's team to five national titles, taking a year off to coach the USA Olympic women's team in 2010. Mark's son Patrick and daughter Mikayla also played hockey for UW. Peter played on UW's NCAA championship team in 1981.
2. WATT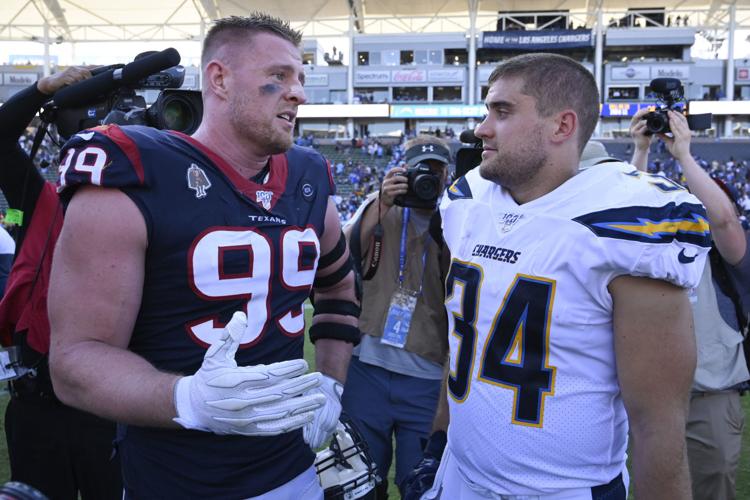 Other families have had three brothers play in the NFL, but no family has done it better than the Watts. The Pewaukee natives played at UW — J.J. (above left) and T.J. were all-Americans — before embarking on their NFL careers. A defensive end for the Houston Texans, J.J. is a three-time NFL defensive player of the year and a five-time first-team All-Pro. He was Sports Illustrated's Co-Sportsperson of the Year in 2017 after he raised $37 million to help Houston recover after Hurricane Harvey. T.J. made first-team All-Pro at outside linebacker last season, his third in the NFL. Derek (above right) is a sturdy blocking fullback who will join T.J. on the Pittsburgh Steelers this season.
1. BENNETT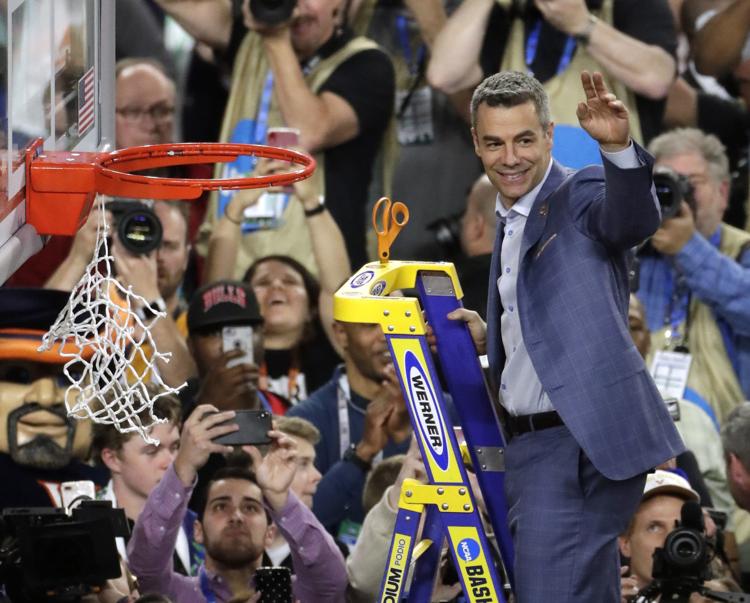 Basketball is the family business for the Bennetts, whose roots are in Clintonville. Dick coached the UW-Stevens Point and UW-Green Bay men's teams to national prominence before doing what was many thought impossible and taking UW to the NCAA Final Four in 2000. His brother Jack coached Stevens Point to NCAA Division III titles in 2004 and '05. Dick's son Tony (above) was a star guard at UWGB — he still has the NCAA career record for 3-point shooting percentage — and played three seasons in the NBA. As a coach, Tony led Virginia to the NCAA title in 2019, one year after an embarrassing first-round loss as a No. 1 seed. Dick's daughter Kathi coached UW-Oshkosh to an NCAA women's title in 1996 and headed three Division I programs. Jack's son Nick played on both UWSP title teams and was the most outstanding player in the Final Four as a junior. He now coaches at Racine St. Catherine's.
---
Tom Oates has been a staff member of the Wisconsin State Journal sports department for 30 years and its editorial voice for more than 15, traversing the state and country to bring readers a Madison perspective on the biggest sports stories of the day — from UW athletics to the Green Bay Packers, Milwaukee Brewers and Bucks, as well as local teams such as the Mallards and Mustangs.
Be the first to know
Get local news delivered to your inbox!