INDIANAPOLIS — Faion Hicks was relaxing one day last summer when he got a call from Paul Chryst. The University of Wisconsin football coach asked his veteran cornerback where he was and, when Hicks said he was at his apartment near Camp Randall Stadium, Chryst requested permission to stop for a visit.
A few minutes later, Chryst pulled up and Hicks met him outside. What followed was a long conversation that had nothing to do with Xs and Os.
UW players know Chryst's door is always open if they need to stop in his office to talk. What Hicks and others never imagined was that in the middle of a pandemic, with the 2020 season up in the air at that point, their coach would be making house calls to check on their welfare.
"He just wanted to talk to me and see how things are going," Hicks said. "That's when I kind of realized this is a great guy. He didn't have to do that."
UW ending up playing an abbreviated campaign and finished 4-3, the lowest winning percentage (.571) in Chryst's six seasons with the Badgers. A COVID-19 outbreak within the program wiped out two games and a poor job following protocols by players and coaches was at least partially to blame for a saga that derailed a season that began with high expectations.
But it wasn't all bad for Chryst. He was already well-liked by his players and that respect only seemed to grow during a tumultuous couple months in which they appreciated the leadership he displayed.
"I'd run through a wall for him," senior tight end Jake Ferguson said. "He's the ultimate player's coach."
Hicks, Ferguson and senior linebacker Jack Sanborn represented UW at Big Ten Football Media Days on Friday at Lucas Oil Stadium. They teased Chryst on the charter flight to Indianapolis the previous day about how much they knew their coach, who's no fan of media obligations, was dreading this event.
Chryst's answers are typically bland, and Sanborn said he understands why media and people outside the program don't enjoy listening to or watching the interviews.
"But we do," Sanborn said.
They would have loved hearing what was arguably Chryst's best answer from a one-hour breakout session Friday afternoon. After being asked why he chose Ferguson, Hicks and Sanborn to represent his team, Chryst gave a thoughtful response that lasted nearly four minutes.
Around the same time that Chryst was checking in with Hicks last summer, Ferguson was going through some struggles with mental health and paid a visit to his coach's office. They ended up talking for two hours.
"He built that program based off the players, which is awesome," Ferguson said, "and it's awesome being a player in it, being in that system, being able to express yourself and tell him everything."
Hicks remembers being too afraid of Chryst to even approach him early in his career. Former teammates Derrick Tindal and Nick Nelson assured Hicks that Chryst was cool and they encouraged him to stop in his office.
"The more I got to talk to him, the more he reached out to me, the more that relationship has built," Hicks said.
This isn't to say that Chryst has built that type of bond with everybody under his watch. That's a tall task with a roster of more than 100 players and even Chryst admits that while he does "a good job with some guys and some groups," he didn't do as well with others on the team.
Chryst also acknowledged that he's glad he won't have to jump over the hurdles he faced last season when contact with his players was limited and conversations seemed forced at times instead of taking place organically after practice or meetings.
That's what made Wednesday night so special. Chryst, Ferguson, Hicks, Sanborn and UW athletic director Chris McIntosh went to St. Elmo Steak House, an Indianapolis landmark, for dinner and had a grand old time.
It was five people who have played in the program talking about everything but football. Most of the time, McIntosh and Chryst were listening to the three players tell funny stories about life off the field.
When they sampled the famous shrimp cocktail, an appetizer loaded with horseradish, Hicks thought the fiery sauce was hitting him the hardest until he looked across the table and saw tears in Chryst's eyes.
They all laughed some more.
"That's Paul's gift. That's what he does best," McIntosh said. "He, in his own unique way, is able to make a connection with people around him. I think it's because he is genuinely interested in learning about the people around him. It's not limited to his players. It's the staff, it's people around, it's just people in general. He's got his own style, but it's authentic."
Hicks said it was fun to be with his coach in a relaxed setting, where the players could pick his brain about life. But it's possible nobody enjoyed the experience more than Chryst.
"As much fun as today has been — this is as good as it gets," Chryst told reporters, tongue firmly planted in his cheek, "that was the highlight for me."
---
A game-by-game look at the Badgers' 2021 football schedule
WEEK 1: vs. Penn State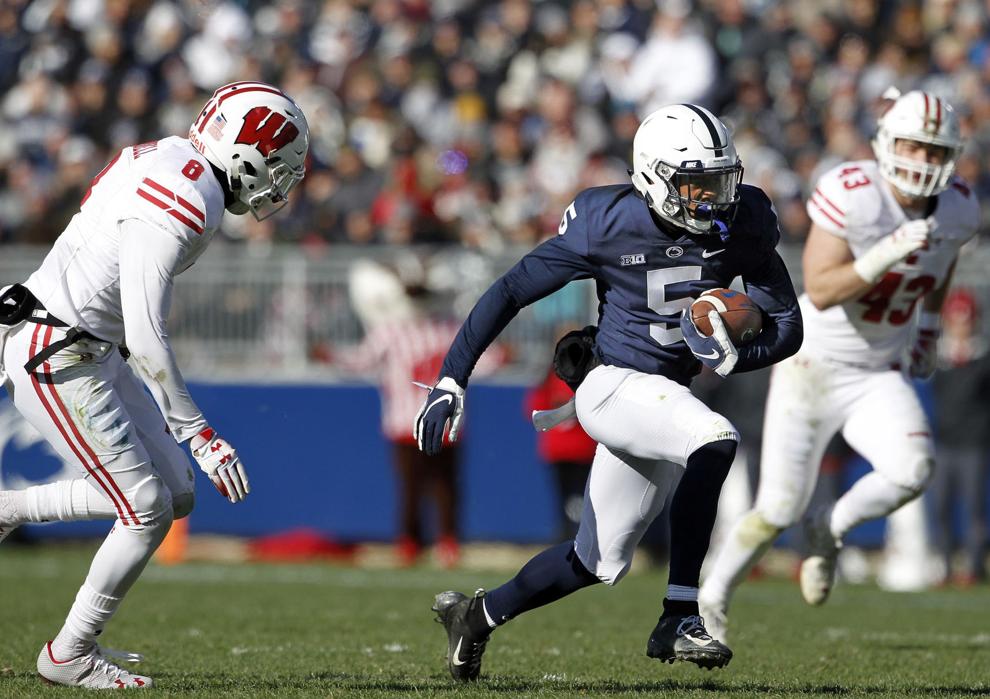 Date: 11 a.m. Sept. 4 on FOX
All-time series: UW trails 9-10
Last meeting: UW lost 22-10 in 2018
Key returner: WR Jahan Dotson posted five games of over 100 yards receiving and was a catalyst of the team's four-game winning streak to end last season.
Note: The Nittany Lions' losing season last year was their first under coach James Franklin and the program's second since 2004.
WEEK 2: vs. Eastern Michigan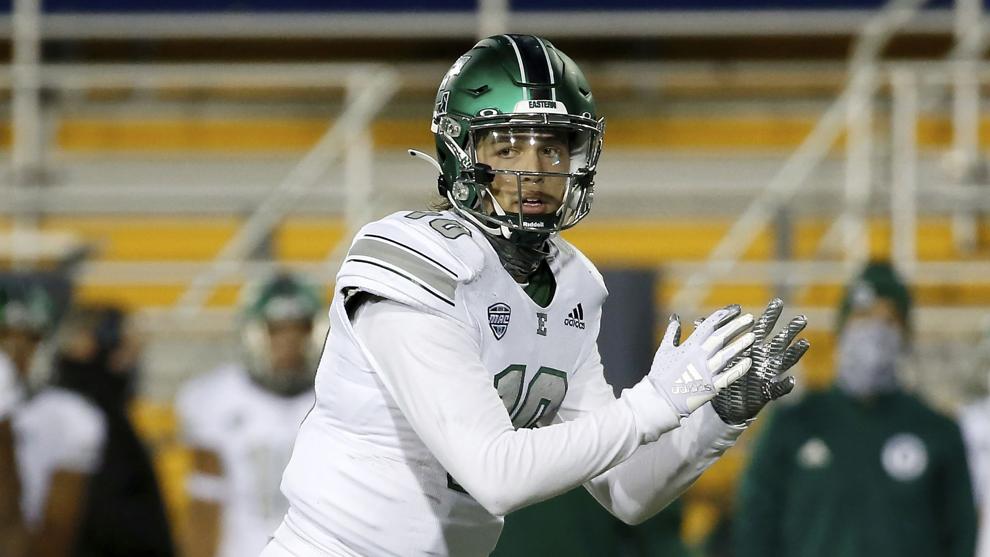 Date: 6 p.m. Sept. 11 on FS1
All-time series: UW leads 3-0
Last meeting: UW won 24-3 in 1996
Key returner: QB Preston Hutchinson averaged 277 yards per game last season.
Note: The Eagles have had two winning seasons since 2010.
WEEK 3: vs. Notre Dame (Soldier Field, Chicago)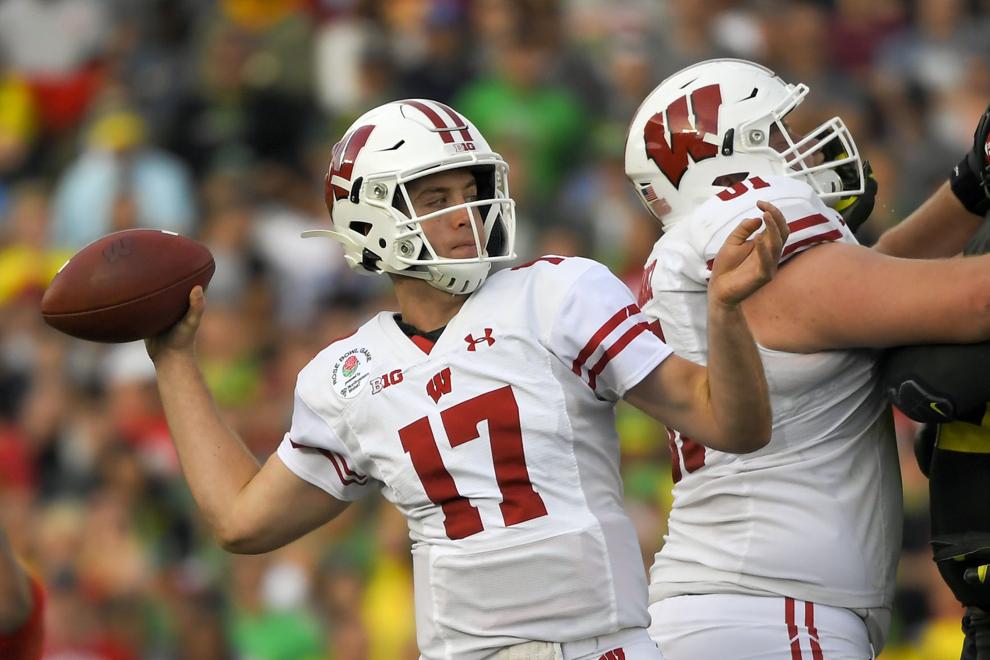 Date: 11 a.m. Sept. 26 on FOX
All-time series: UW trails 6-8-2
Last meeting: UW lost 31-7 in 1964
Key returner: Safety Kyle Hamilton, who led the Irish in tackles, had six pass breakups last season.
Note: Former Badgers QB Jack Coan will be in the running to be the starting QB for the Irish after transferring this winter.
WEEK 4: vs. Michigan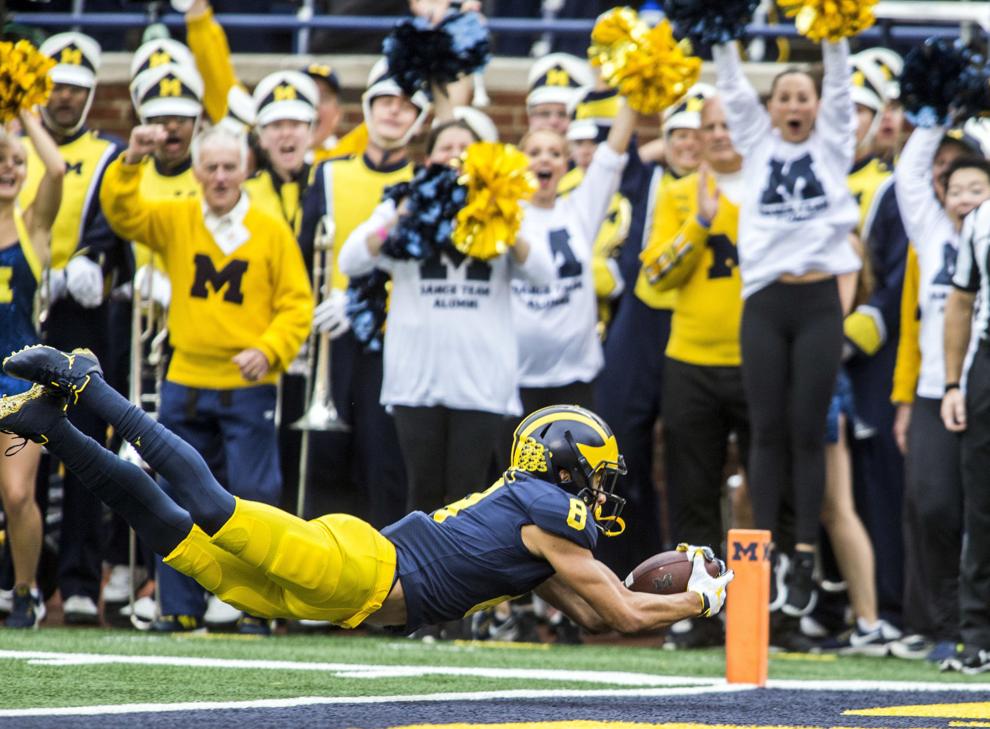 All-time series: UW trails 17-51-1
Last meeting: UW won 49-11 on Nov. 14, 2020
Key returner: WR Ronnie Bell was a bright spot on an offense that struggled with inconsistent quarterback play.
Note: Despite the Wolverines' 2-4 season, the program extended the contract of coach Jim Harbaugh and posted the second-best recruiting class in the conference.
WEEK 5: at Illinois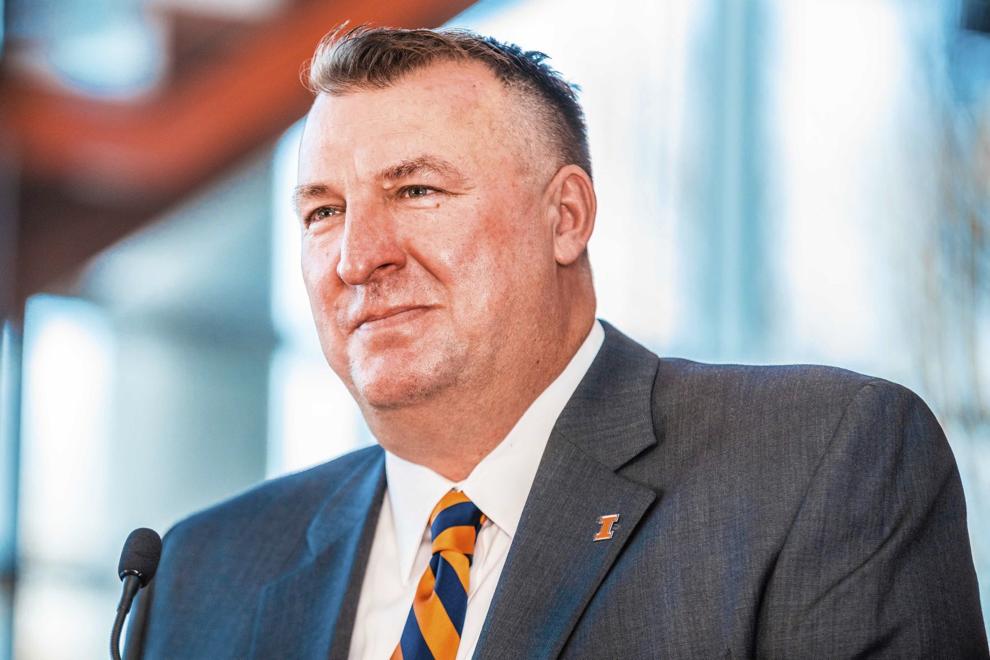 Date: 2:30 or 3 p.m. Oct. 9
All-time series: UW leads 43-37-7
Last meeting: UW won 45-7 on Oct. 23, 2020
Key returner: QB Brandon Peters, who gives the Illini some stability under center while they adjust to a new coaching staff. The Illini are looking to bounce back from a tough 2020 that included a COVID-19 diagnosis.
Note: First-year coach Bret Bielema, the former UW coach, has said he envisions a three-man front for the defense, a major shift that already has prompted the transfer of DE Owen Carney Jr.
WEEK 6: vs. Army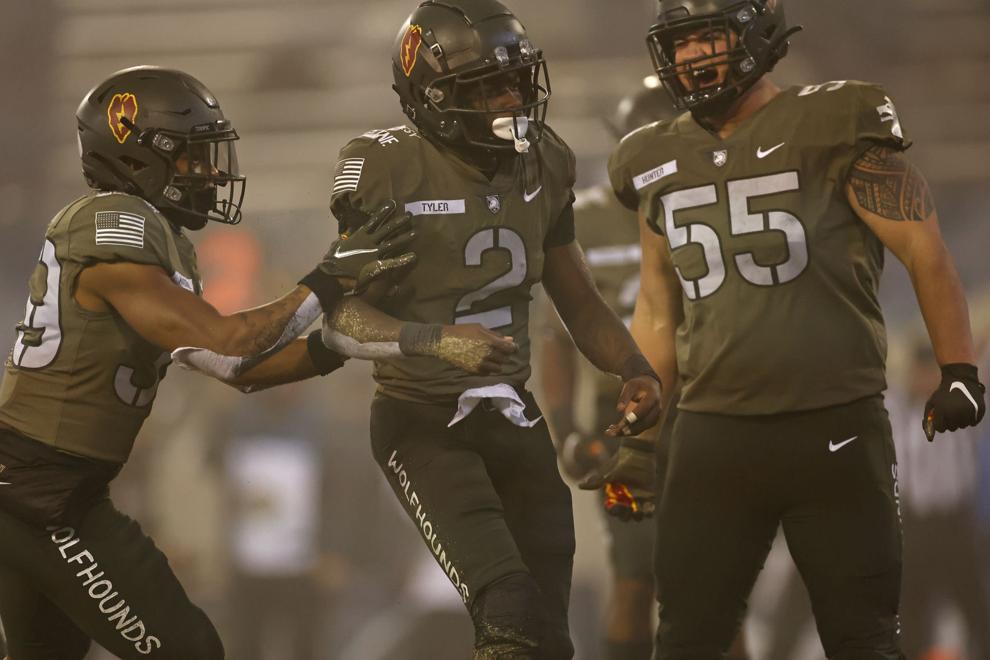 All-time series: First meeting
Key returner: QB Tyhier Tyler (above) led the Black Knights in rushing (578 yards) despite only playing in seven of their 12 games.
Note: This could be a difficult test for the Badgers, preparing for a triple-option attack in the middle of the conference season.
WEEK 7: at Purdue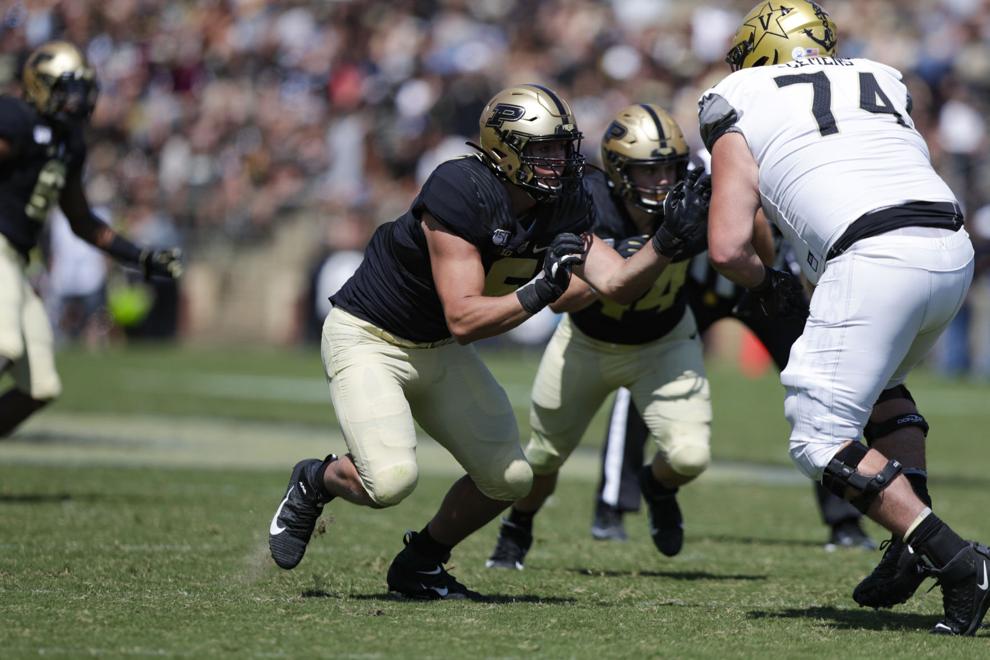 All-time series: UW leads 50-29-8
Last meeting: UW won 45-24 in 2019
Key returner: DE George Karlaftis (above), who was sidelined by injuries last season, is a potential game-wrecker off the edge. He helped land his younger brother Yanni Karlaftis, a four-star OLB who is the highest-ranked player in Purdue's class and was considering UW.
Note: Last season's game was canceled due to UW's COVID-19 outbreak, but the Badgers haven't lost to Purdue since 2003.
WEEK 8: vs. Iowa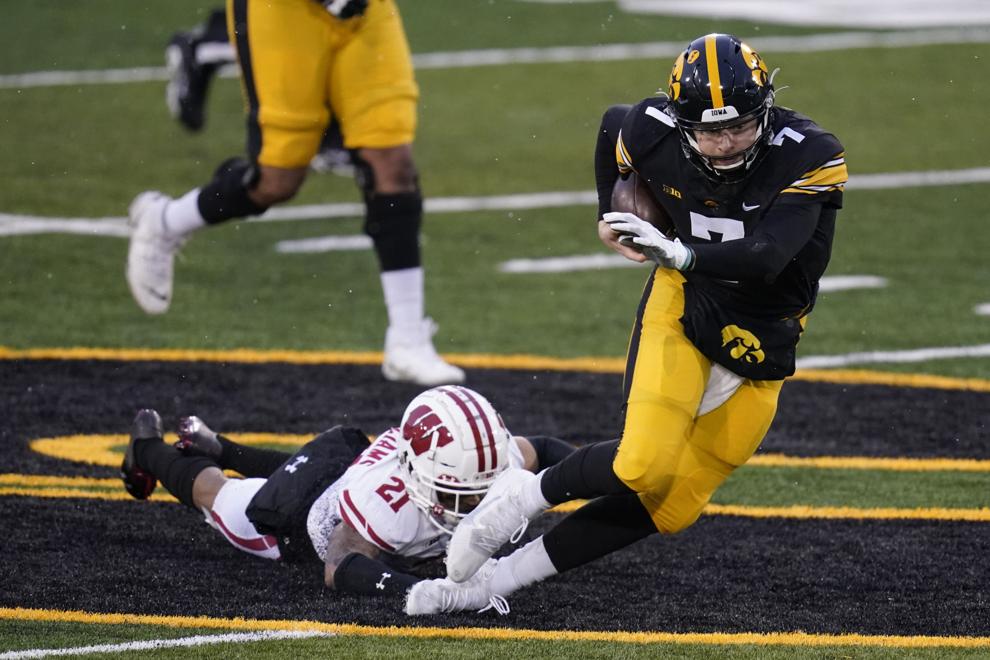 All-time series: UW leads 48-44-2
Last meeting: UW lost 28-7 on Dec. 12, 2020
Key returner: QB Spencer Petras made strides in first year as a starter, but with defense losing studs up front and the offense losing playmaker Ihmir Smith-Marsette, Petras will be asked to do more.
Note: Iowa's win over the Badgers at Kinnick Stadium was just their second in the rivalry since 2010.
Week 9: at Rutgers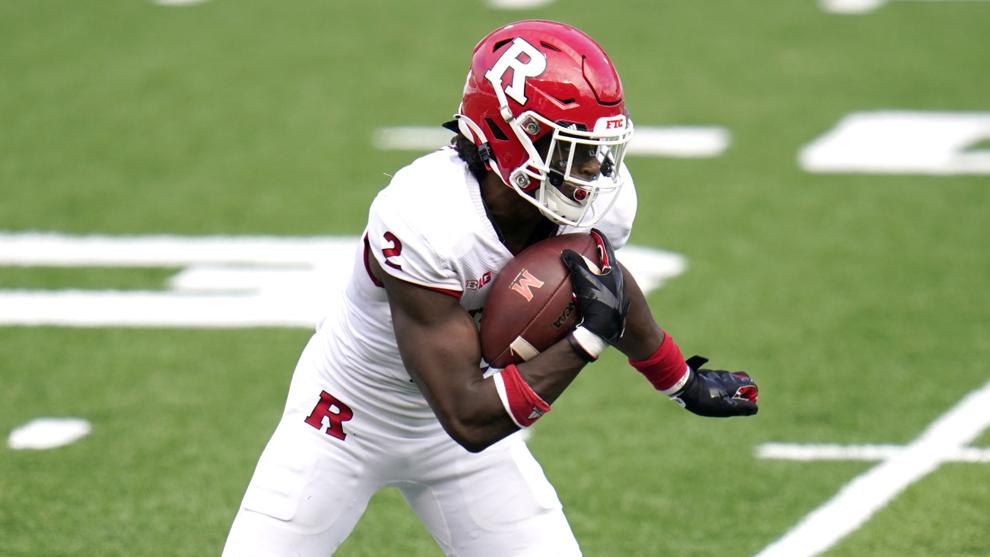 All-time series: UW leads 3-0
Last meeting: UW won 31-17 in 2018
Key returner: WR/KR Aron Cruickshank (above) — who transferred from UW last season — provided a number of big plays in the return game en route to winning the league's returner of the year award and was the team's second-leading receiver.
Note: UW has only surrendered 27 points in three matchups against the Scarlet Knights.
WEEK 10: vs. Northwestern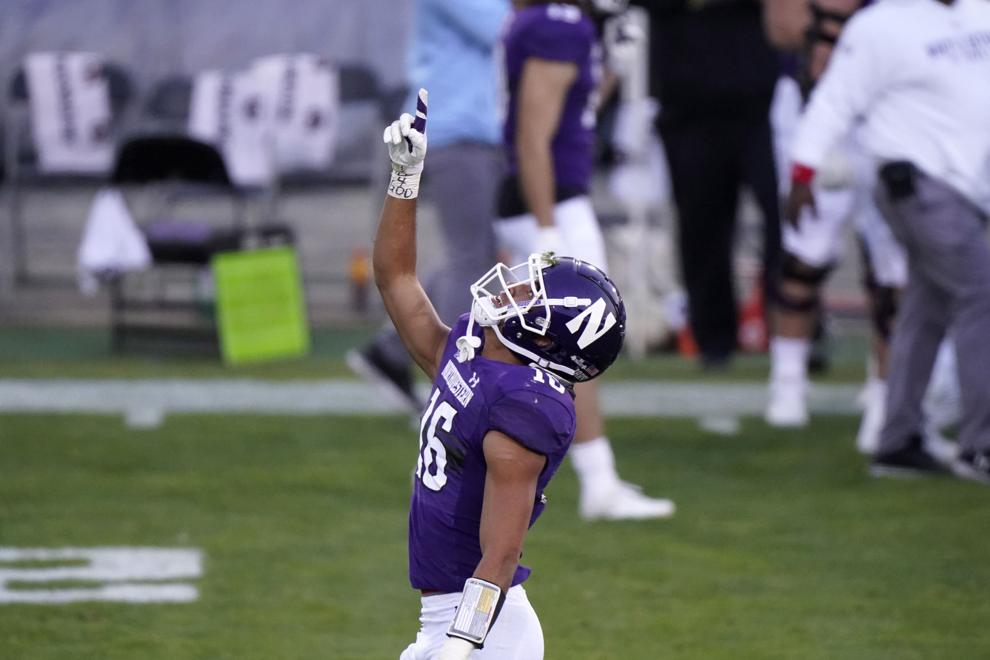 All-time series: UW leads 60-37-5
Last meeting: UW lost 17-7 on Nov. 21, 2020
Key returner: Safety Brandon Joseph (above) earned All-American honors as a freshman after tallying six interceptions, eight pass breakups and 56 total tackles.
Note: Longtime defensive coordinator Mike Hankwitz — a former assistant coach at UW — retired after last season.
WEEK 11: vs. Nebraska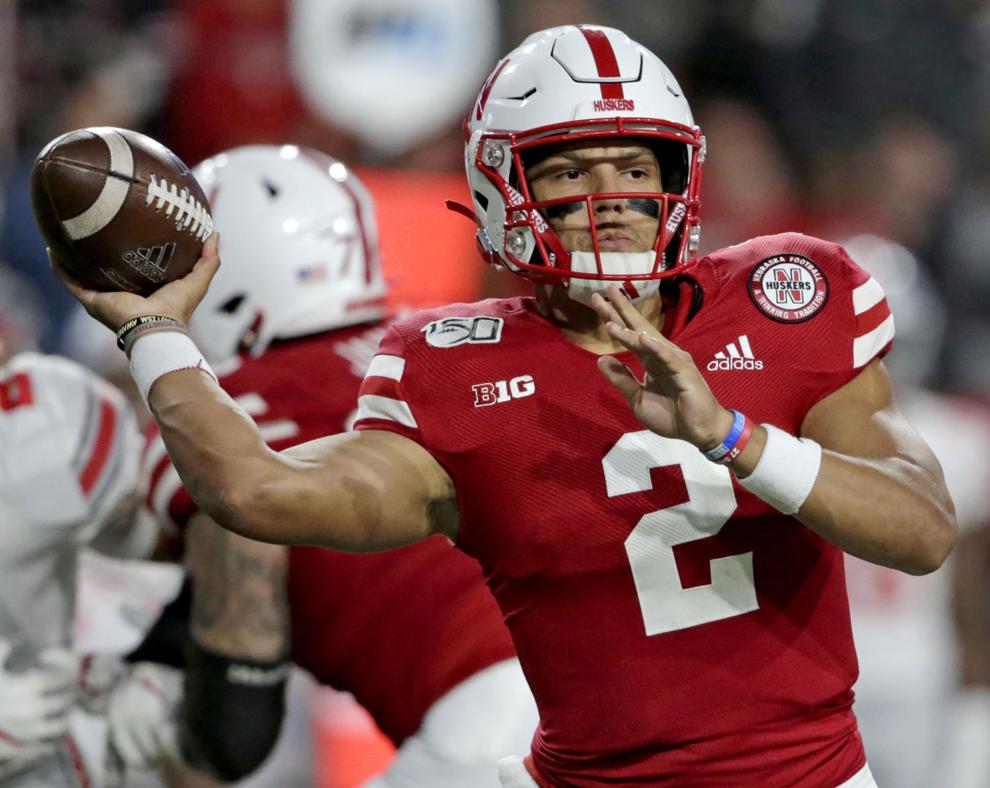 All-time series: UW leads 10-4
Last meeting: UW won 37-21 in 2019
Key returner: QB Adrian Martinez (above), who battled for his position with Luke McCaffrey last season, comes into the season as the presumed starter after McCaffrey announced he was transferring.
Note: UW has an 18-point average margin of victory over Nebraska in its seven-game win streak over the Huskers.
WEEK 12: at Minnesota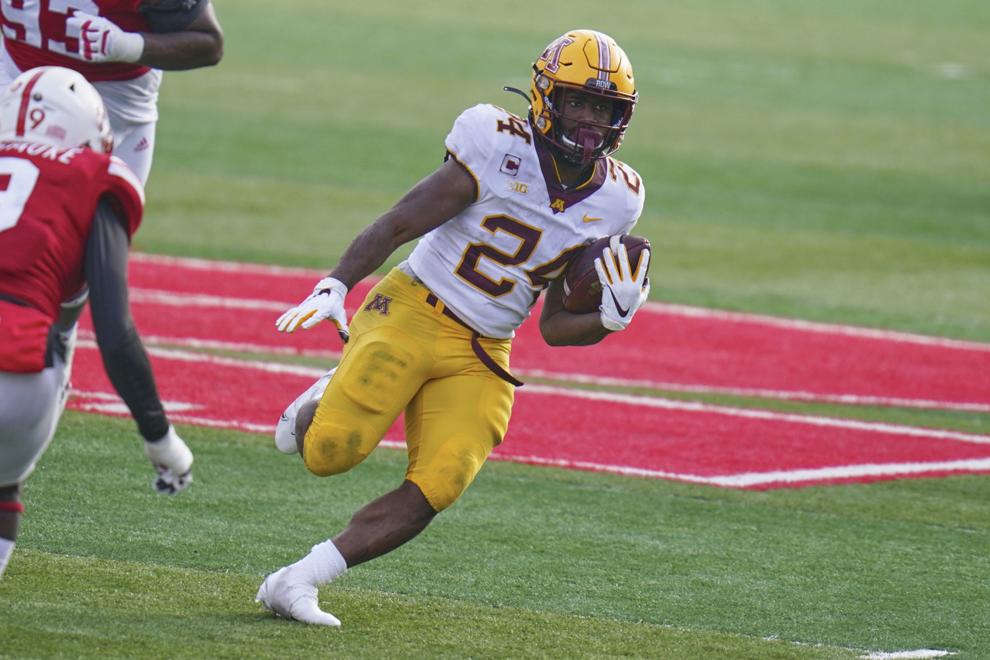 All-time series: UW leads 62-60-8
Last meeting: UW won 20-17 in OT on Dec. 19, 2020
Key returner: RB Mo Ibrahim (above), winner of the Big Ten's running back of the year award last season, scored 15 touchdowns and set multiple program records last season.
Note: The Gophers have attacked the transfer market hard, landing seven transfer players this winter.