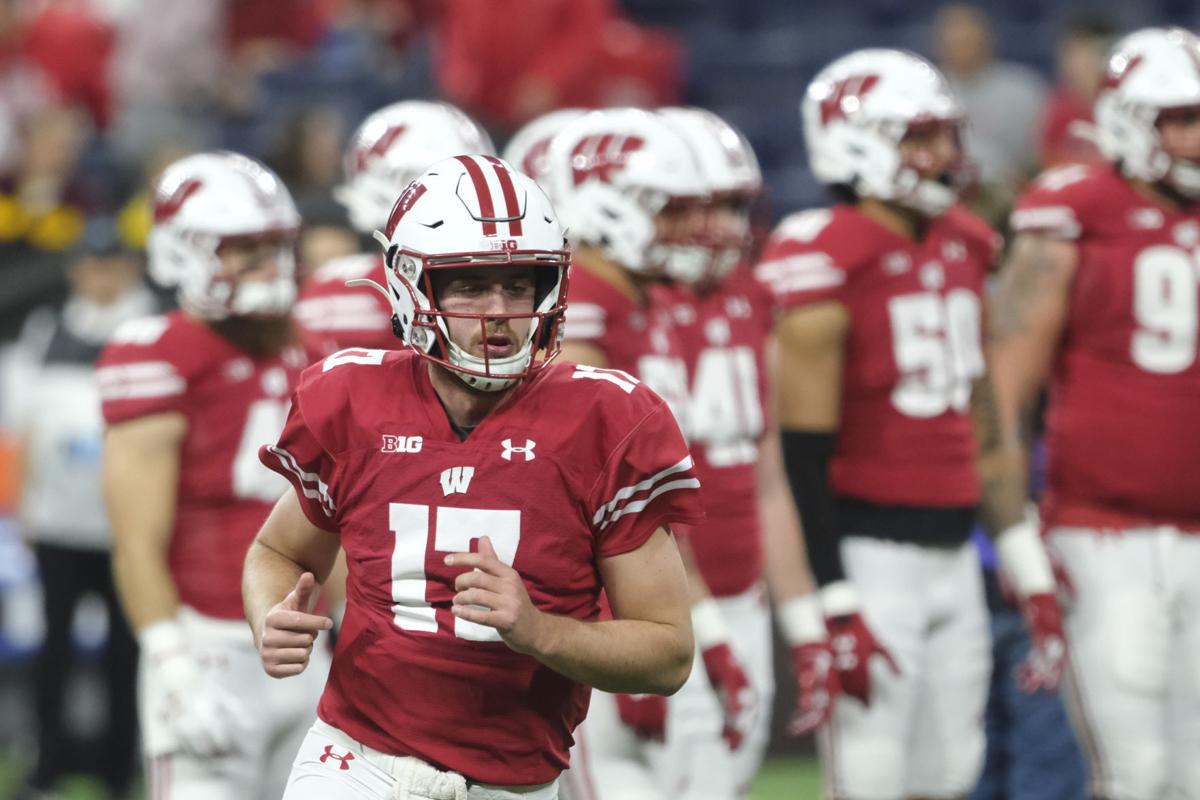 Seven men posed for a photo on the final day of January, five of them in uniform.
Mike Coan was wearing a Notre Dame hooded sweatshirt and his son Jack went with a similar casual look, though his hoodie was basic and blue. Everyone else in the photo — all University of Wisconsin football players but none of them with the last name of Coan — had on T-shirts advertising Coan's Landscaping, the family business in Sayville, New York.
All seven were smiling, but eventually there'd be tears. The group had helped Jack Coan move out of his apartment and soon he'd be off to South Bend, Indiana. The vehicle slowly drove away and reality hit for safeties Scott Nelson and Collin Wilder, quarterbacks Chase Wolf and Danny Vanden Boom, and wide receiver Mike Gregoire.
"Anytime you're with somebody for so long and you're so close to somebody and they kind of leave and you're not going to be able to see him as much, it's definitely emotional," Nelson said. "It was tough, but he had to make the best decision for him and we were just supportive of whatever he decided to do."
What Coan had decided to do was transfer to Notre Dame. It's now been nearly eight months since that photo was taken and an awkward reunion is set to take place Saturday at Soldier Field in Chicago:
Coan and the No. 12 Fighting Irish (3-0) against his former team, the No. 18 Badgers (1-1).
"I'd be lying if I told you it wasn't a little bit odd," Vanden Boom said. "But I think certainly once the ball gets kicked off on Saturday, it'll be just another football game. It'll be Wisconsin vs. Notre Dame and we'll go out and give it our best shot. To see a guy that you're so close with now on the other side, it's definitely different but it's still football at the end of the day."
That core group of players who helped Coan pack his things back in the winter still keeps in touch with their good friend. They connected with him on FaceTime as recently as last week, though Vanden Boom said the conversations rarely have anything to do with football.
They've known this day was coming ever since Coan announced he was headed to Notre Dame but have largely avoided the topic, save for a brief mention on moving day.
"Just like, 'We'll see you in Week 3 or 4,'" Nelson said. "We were more just kind of spending time with him and his family. Obviously, we're all very close with him and his family. Our moms text all the time. It's not like as soon as he was leaving we just started hating him. I love the kid. I'll always love the kid. It was just more about appreciating the time we had with him."
Badgers coach Paul Chryst went out of his way to stress that this matchup was UW vs. Notre Dame and not UW vs. Jack Coan. Notre Dame went one step further by not even making Coan available to the media this week.
But that won't make a juicy story line disappear. After missing most of the 2020 season with a foot injury, Coan was cleared to play late in the season but never saw the field. By the end of the regular season, he'd apparently come to the conclusion that his path back to a starting spot was blocked by Graham Mertz and decided to find playing time elsewhere.
Coan is off to a solid start with the Irish with 828 passing yards, eight touchdowns and completion percentage of 62.6% through three games. His passing efficiency mark of 155.51 ranks No. 37 in the nation, which isn't spectacular but is 58 spots higher than Mertz (109.97).
"There's not a guy in this locker room that's not pulling for him outside of Week 4," Vanden Boom said. "We're all in his corner. Obviously this week he's on the other side and we're going to compete as hard as he can and try to get a win."
Vanden Boom looks back on that day back in January with mixed emotions.
There was, of course, the sadness of watching a friend depart.
"You're really happy for him because you understand it's a good move in the long run," Vanden Boom said. "It's a good opportunity for him. But at the same time, it's one of your closest friends and you're no longer going to be around him every day. Happy to see him go on and do his thing and chase his dream and obviously still supporting him, but it was difficult to see him go."
But there was also the silliness of wearing those T-shirts. Coan would frequently show up to the UW football facility wearing clothing promoting his family's business. His teammates kept asking if they could have one and Coan said he'd do his part to make it happen. But he never would and it became a running joke within the group.
Coan finally delivered on his promise just prior to his departure from UW, a parting gift that drew laughs and helped break up the melancholy.
Badgers in the NFL: Check out top performances by former Wisconsin players in Week 2
Zack Baun — Saints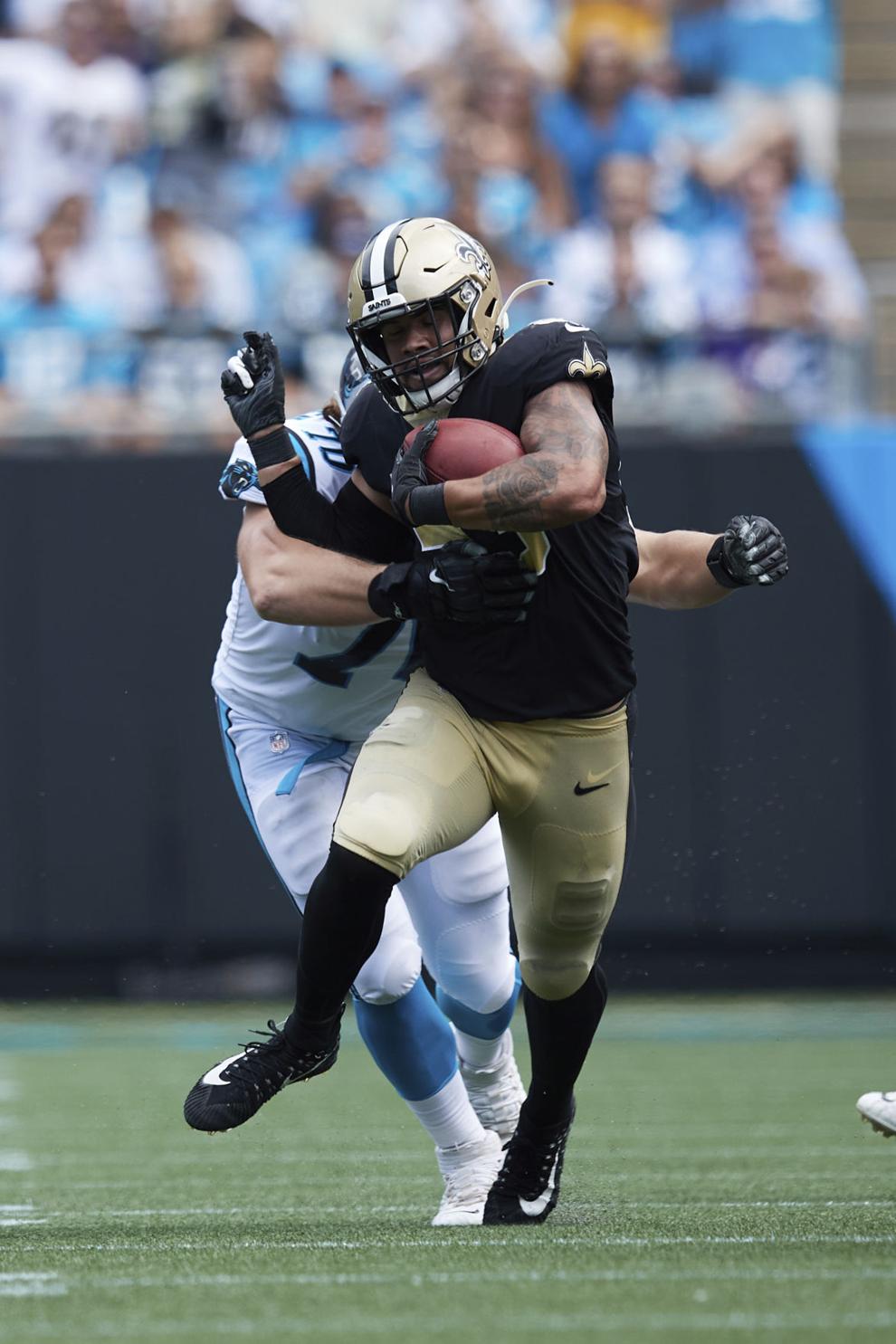 Linebacker Zack Baun set a new career-high in tackles and contributed to a big special teams play on a day to forget for his team.
Baun had seven tackles for New Orleans in its 26-7 loss at Carolina, setting a new career high after moving to an inside linebacker role this season.
Baun also returned a blocked field goal 33 yards in the third quarter that gave the Saints some life.
Quintez Cephus — Lions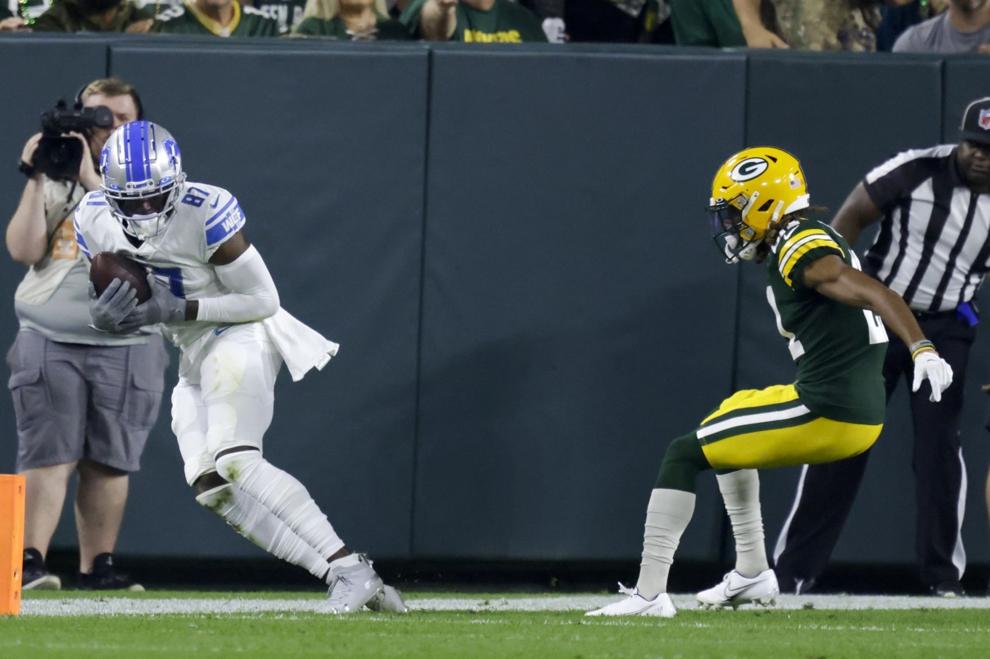 Former UW wide receiver Quintez Cephus had a brilliant first-quarter drive against the Packers, hauling in a 46-yard catch to get his team inside the red zone, then caught a 5-yard pass on the left side of the end zone for the game's first touchdown.
He narrowly missed bringing down a one-handed grab for another touchdown in the second half.
Cephus finished with four catches on seven targets and 63 yards in the 35-17 loss to Green Bay.
T.J. Edwards — Eagles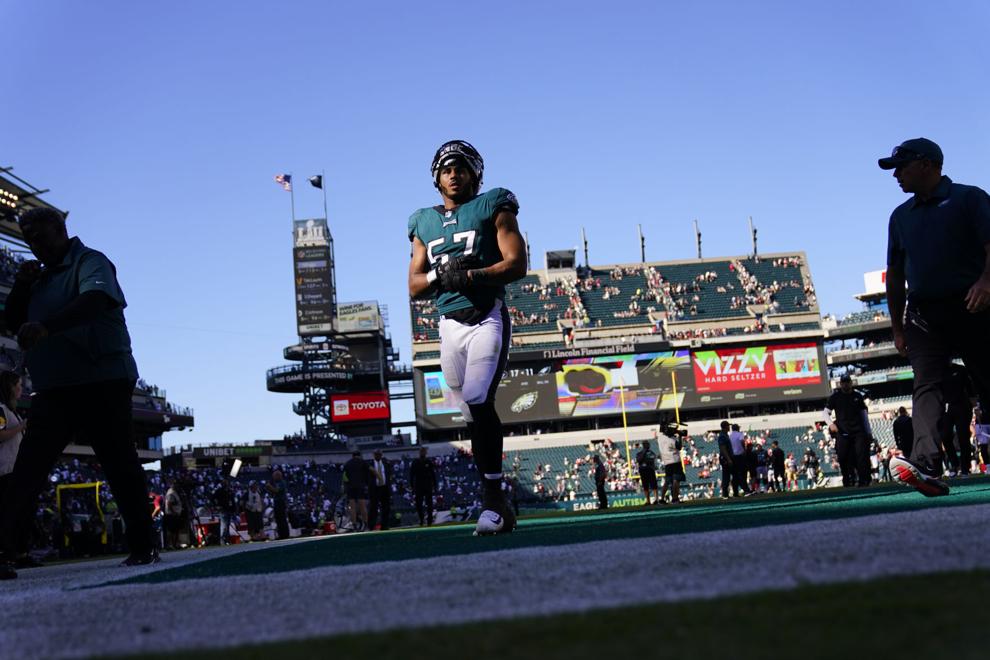 Former UW linebacker T.J. Edwards had a good game with six tackles, three of which were solo efforts in a tough loss for Philadelphia
Edwards, who's in his third season as a starter for the Eagles, now has 11 tackles this season.
Isaiahh Loudermilk — Steelers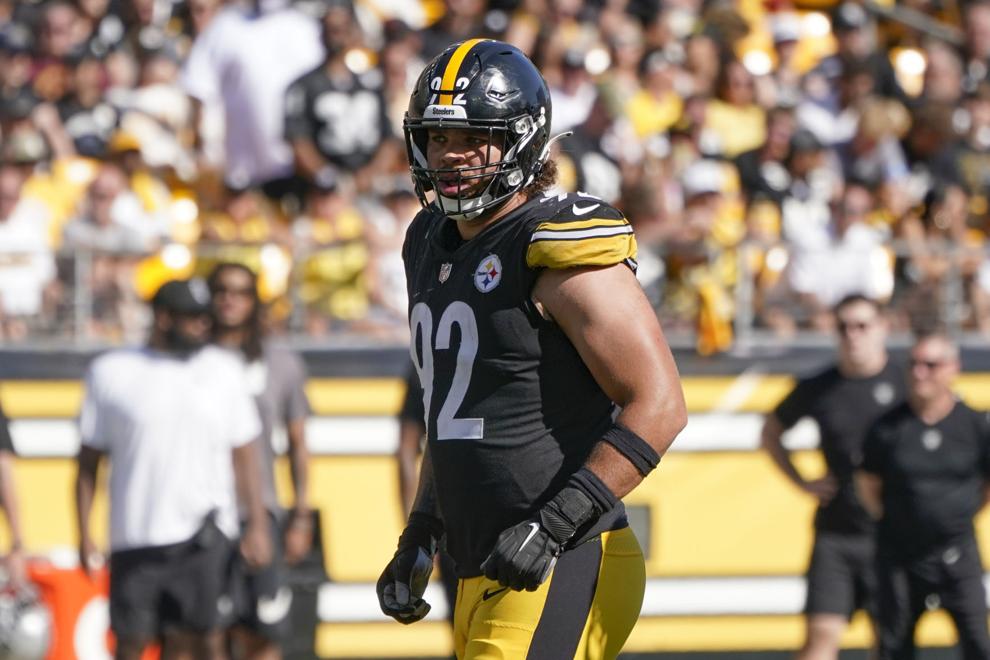 Isaiahh Loudermilk, a former Badgers defensive lineman, made his NFL debut Sunday with the Pittsburgh Steelers. The fifth-round draft pick made one tackle in the Steelers' home loss to the Raiders.
Loudermilk may be in line for more work in the coming weeks after injuries hit the Pittsburgh defensive line group.
Russell Wilson — Seahawks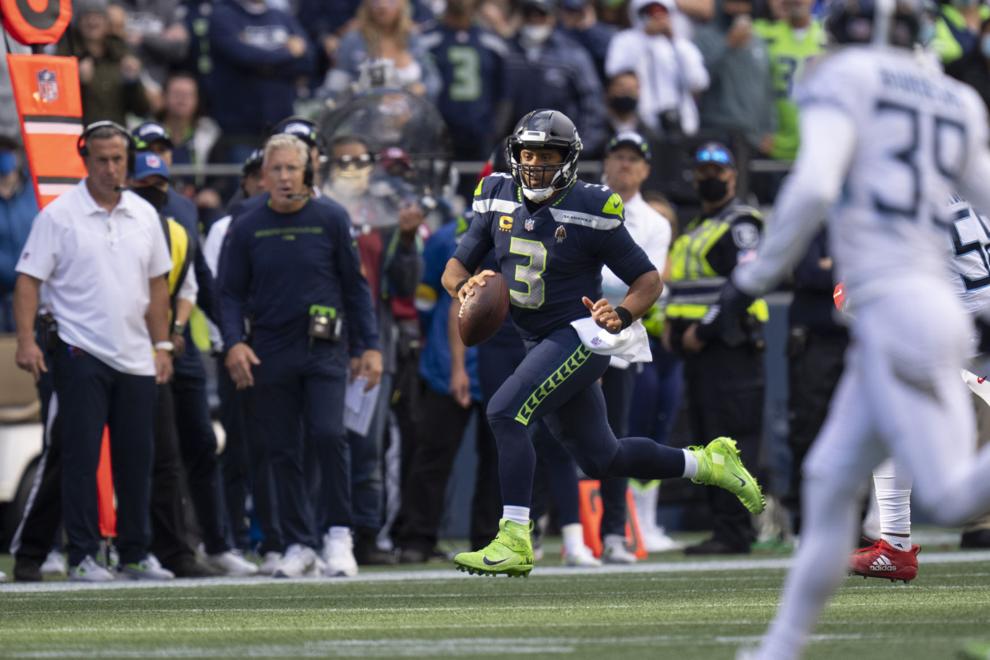 Former UW quarterback Russell Wilson had a big game for Seattle, though his team was on the wrong end of a 14-point comeback and overtime loss.
Wilson completed 22 of 31 passes for 343 yards and two touchdowns, including two deep TDs to Tyler Lockett and Freddie Swain. Wilson leads the NFL in 60-plus yard touchdowns this season.