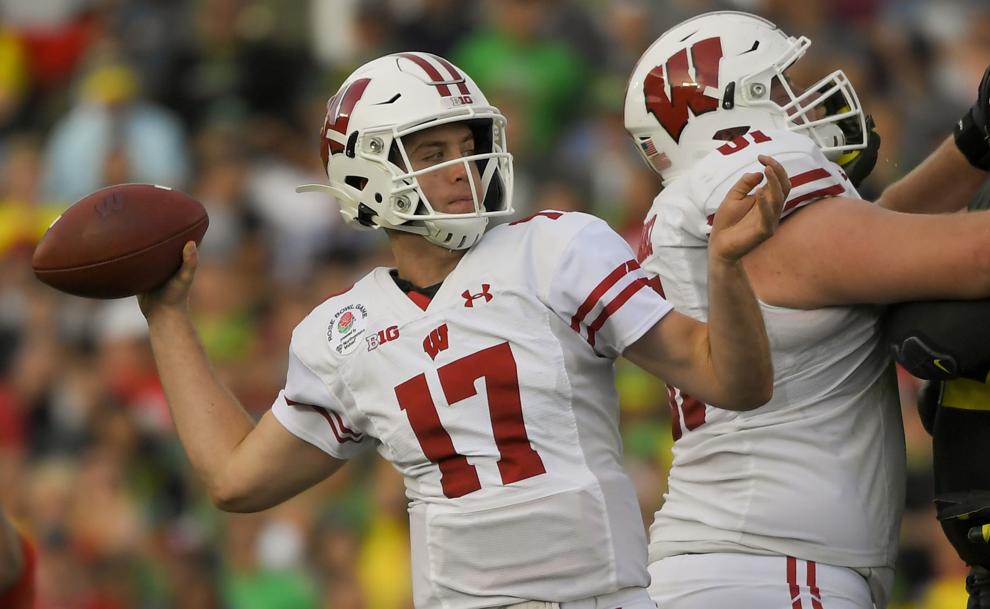 Key returners: Jack Coan (sr.), Chase Wolf (redshirt soph.), Graham Mertz (redshirt fr.), Danny Vanden Boom (redshirt jr.)
Recruits in 2020 class: None
Projected starter: Coan or Mertz
The big question for the quarterback room will be the same one that dominated the offseason a year ago — who will start? Will Jack Coan (above) hold onto his starting role after a solid season in which he completed 69.6 percent of his passes for 2,727 yards, 18 touchdowns and five interceptions? Or will Graham Mertz earn the right to take the reins?
After Coan won the competition during fall camp last season, Mertz only saw action in nonconference blowouts against Central Michigan and Kent State. But with Coan nursing injuries in the week leading up to a pivotal Big Ten Conference matchup against Iowa, Mertz took the first-team reps and was ready to play, according to offensive coordinator Joe Rudolph.
The QB battle won't be decided until fall camp, but it will be one to watch.