The results haven't been what the University of Wisconsin football team wants the past two weeks.
An upset loss at Illinois was followed by a blowout defeat at Ohio State. UW has dropped from No. 6 to No. 18 in the Associated Press Top 25 poll, and entered this bye week with plenty of work to do in preparation for the final four games of the regular season.
The homestretch of the college football season also means scouting for and projecting this spring's NFL Draft kicks into high gear.
This list isn't exhaustive, but here's how NFL Draft prognosticators see the Badgers' top prospects at this point of the process:
Jonathan Taylor, Jr., running back
Scouts have always been enamored with his combination of power and speed, which has allowed him to become the fourth junior in Football Bowl Subdivision history to amass 5,000 career rushing yards. His ability to run through contact and fall forward also impresses scouts.
The big questions on Taylor coming into the season were his development as a receiver and as a blocker in the pass game. Taylor has shown improvement catching the ball with 17 catches and four touchdowns, but he hasn't been used as a blocker on passing downs much. His production slowed in October, with defenses loading up to the box to stop him, so how much that affects his draft stock remains to be seen.
The Las Vegas Review-Journal lists Taylor among its top 25 prospects to watch for the draft, and Trevor Sikkema of The Draft Network had him ranked as the No. 10 overall prospect in the draft at the beginning of October. USA Today's draft wire has Taylor as a first-round pick as well in their latest mock draft, going to the New Orleans Saints and joining former Badgers tackle Ryan Ramczyk.
Zack Baun, Sr., outside linebacker
Baun's got an injury history that might scare some evaluators, but some may see him as a late-bloomer that has hit his stride fully this season. Size isn't a concern, with Baun standing 6-foot-3 with long arms and weighing 235 pounds with room to add weight — he fits the profile of most 3-4 outside linebackers.
CBS' Josh Edwards lists Baun as a "priority Day 2 prospect," meaning a high-level pick in the second or third round of the draft. Jim Nagy, the executive director of the Reese's Senior Bowl — an annual showcase for senior players between bowl season and the NFL Scouting Combine — listed Baun earlier this season as a candidate for the game, and getting around NFL coaches in that setting could show Baun's smarts and leadership ability.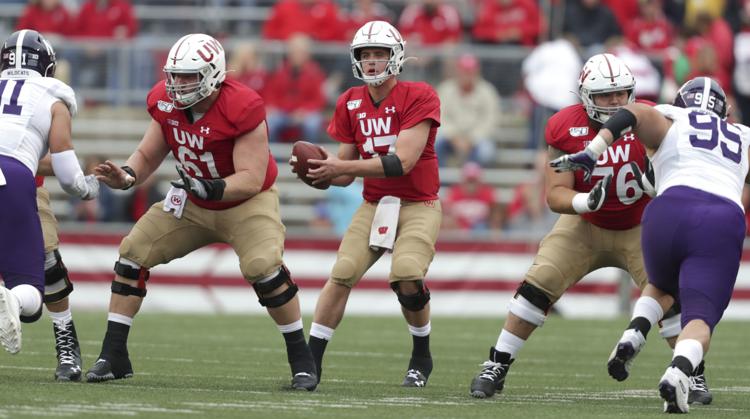 Tyler Biadasz, Jr., center
You have free articles remaining.
The UW offensive line has had some issues in the past few weeks, failing to produce much push in the run game and not holding up in pass protection against Ohio State. However, Biadasz is at the bottom of the list of problems for the line.
Biadasz was considering going to the draft last season, but told reporters he received a return-to-school grade from the NFL's College Advisory Committee. He's put together a strong season, and has the pedigree as a UW center that scouts like. He also has position flexibility and could play guard in a pinch.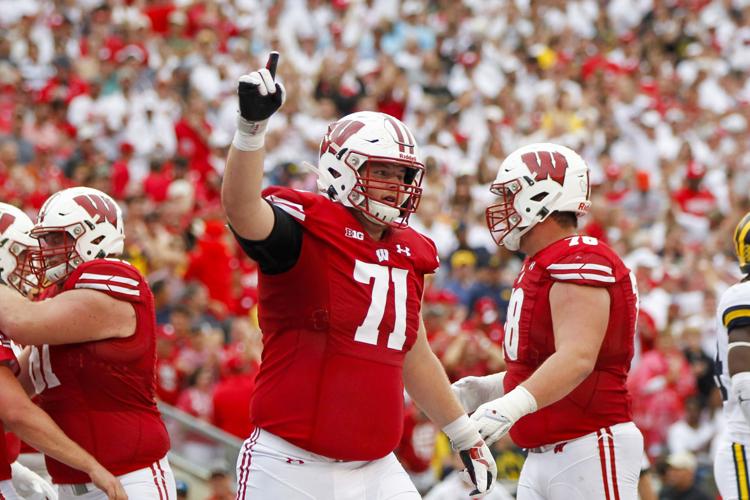 Cole Van Lanen, Jr., tackle
Van Lanen had the most difficult assignment in college football last weekend when he had to block Ohio State's Chase Young, a player who many project as a top 5 pick and potentially the No. 1 overall prospect in this draft. Van Lanen held his own some plays, but overall it went poorly, as Young tallied four sacks and wrecked Wisconsin's game plan.
It's no guarantee that Van Lanen goes to the draft this year, as he has another year of eligibility and the College Advisory Committee might suggest he return to UW. But he's an interesting prospect because of his raw power and ability to move bodies in the run game. He's been susceptible to speed rushers off the edge, but has shown enough agility to push them past the pocket.
There's not much online regarding Van Lanen's draft prospects this spring, but the tackle position is top-heavy in this year's class. If Van Lanen decides to take his chances and enter, he might be the most proven option late on Day 2 or early on Day 3.
Chris Orr, Sr., inside linebacker
One of the more intriguing prospects on the Badgers' roster, Orr has the instincts and ability to be a great linebacker. But he lacks one thing he can't control — size. Orr stands at 6 feet tall, and has said this year that he was overlooked coming out of high school because he wasn't 6-3 or 6-4.
That skepticism will continue, and perhaps increase, in the draft process. But Orr has put together a strong bank of game film showing what he can do on the field, especially as a pass-rusher. He's leading the Badgers with nine sacks.
Orr's family having NFL experience — his father, Terry, played for nine years, and his brother Zach was an All-Pro linebacker for the Baltimore Ravens earlier this decade — could help scouts' belief in Orr. But he'll need a strong showing at the combine and in the pre-draft workouts to move up the ladder. Orr's stock is rising, according to multiple outlets, but is still projected as a late Day 3 pick.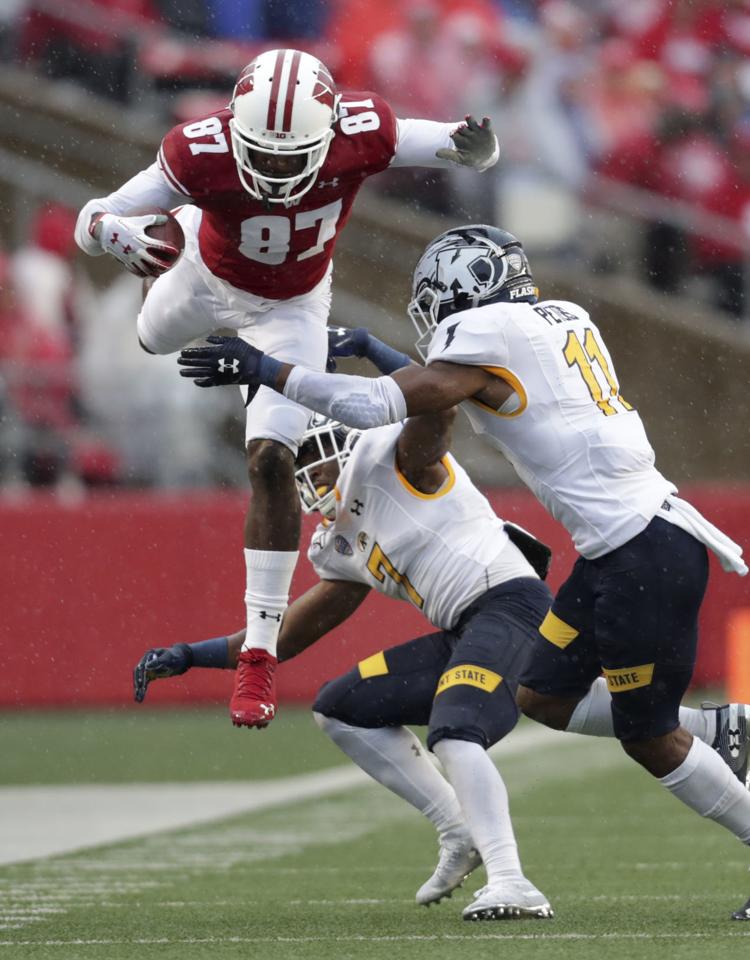 Quintez Cephus, Jr., wide receiver
Cephus stands 6-1, weighs 201 pounds, runs well (4.5-second 40-yard dash time according to multiple sources) and has great hands. He has all of the physical tools NFL receivers need and has been making contested catches seemingly each week for the Badgers.
Cephus' biggest concern on the field is something he can't control. He hasn't had the same kind of chances to make dynamic plays as other draft-eligible receivers due to UW's offense and spotty QB play earlier in his career. Good measurables at the Combine or at his pro day would help him be a Day 3 pick.