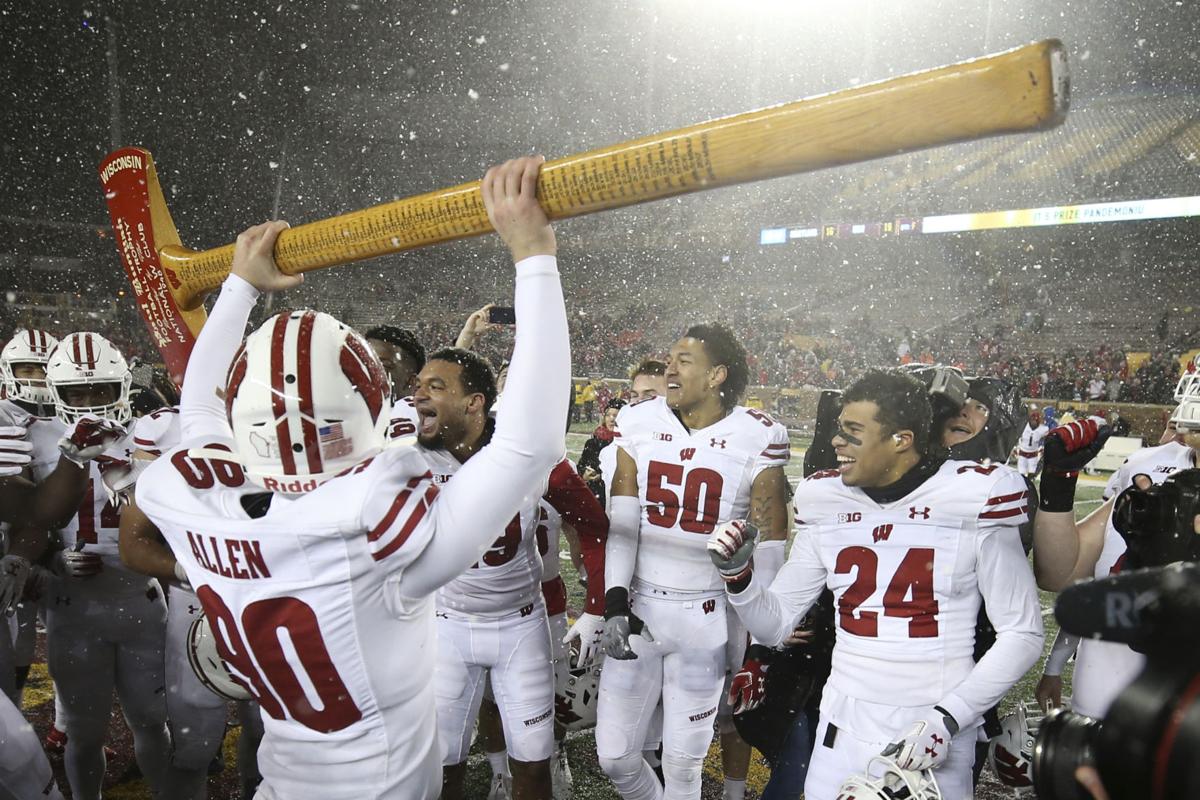 COVID-19 may call off another University of Wisconsin football game this season, but this time it's not the Badgers' fight with the virus that's causing the problem.
Minnesota (2-3), which is slated to visit Camp Randall Stadium at 1 p.m. Saturday in the annual Battle for Paul Bunyan's Axe, canceled Tuesday's scheduled practice and is holding all meetings virtually due to positive antigen tests within the program Monday.
Those tests are pending confirmation as of Monday night.
"The team's goal is to return to a regular practice schedule on Wednesday in preparation for Saturday's game at Wisconsin," a statement from the university read. "An update will be provided when additional test results are returned and more information is available."
No. 18 UW (2-1) canceled games against Nebraska and Purdue due to an a virus outbreak within its program between late October and early November.
Minnesota had 22 players "medically unavailable" last week against Purdue due to either COVID-19 or injury. Gophers coach P.J. Fleck told reporters "about half" of those players were out due to either positive COVID-19 tests or contact tracing. No Minnesota players have been hospitalized after contacting the virus, Fleck said, and only some have reported mild symptoms.
Gophers players were being tested while Fleck spoke to reporters Monday morning. Fleck said he focuses on preparing for games and assumes his team will play until he's told otherwise.
"We're game planning. Our whole thing is we plan on playing," Fleck said. "I don't make any of those calls. Those come from our medical staff, our medical team, teamed up with our administration, teamed up with the Big Ten. Everybody working and walking hand in hand."
UW needs to play all of the games remaining on its schedule to be eligible to play in the Big Ten Conference title game. No. 11 Northwestern (5-0) has the inside track at the West Division crown after beating the Badgers last week. 
---
Get to know the Badgers' 2021 recruits