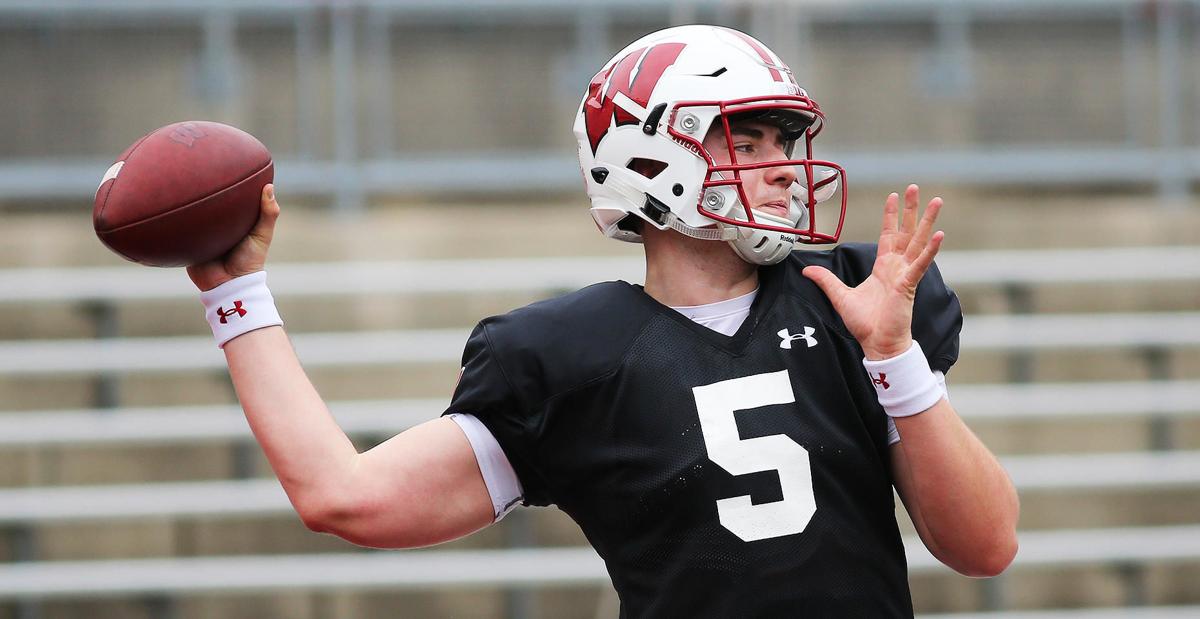 Graham Mertz entered his first training camp with the University of Wisconsin football team intent on blocking out the noise.
No hype. No expectations. Just play.
"I don't look at anything," the highly touted true freshman quarterback said last week. "I just focus on what I'm doing right now and try to be in the moment.
"Being a freshman at a Division I program, you've got to start at the bottom of the totem pole. You've got to work your way up and earn the trust of others. For me, it was like focus on that and just commit to growing as a player."
By all accounts, Mertz has shown growth since camp opened on Aug. 1. Where he stands on the UW quarterback totem pole is unclear now that practice has been closed to the media, but Badgers coach Paul Chryst said last Friday that Mertz "had some really good things happen this week."
Junior Jack Coan, who has more experience and a better grasp of the system, is still the likely starter when UW opens the season Aug. 30 at South Florida. But Mertz and redshirt freshman Chase Wolf have made Coan, who has had a solid camp, work for it.
Mertz said he was told camp would be a grind and it's lived up to that description.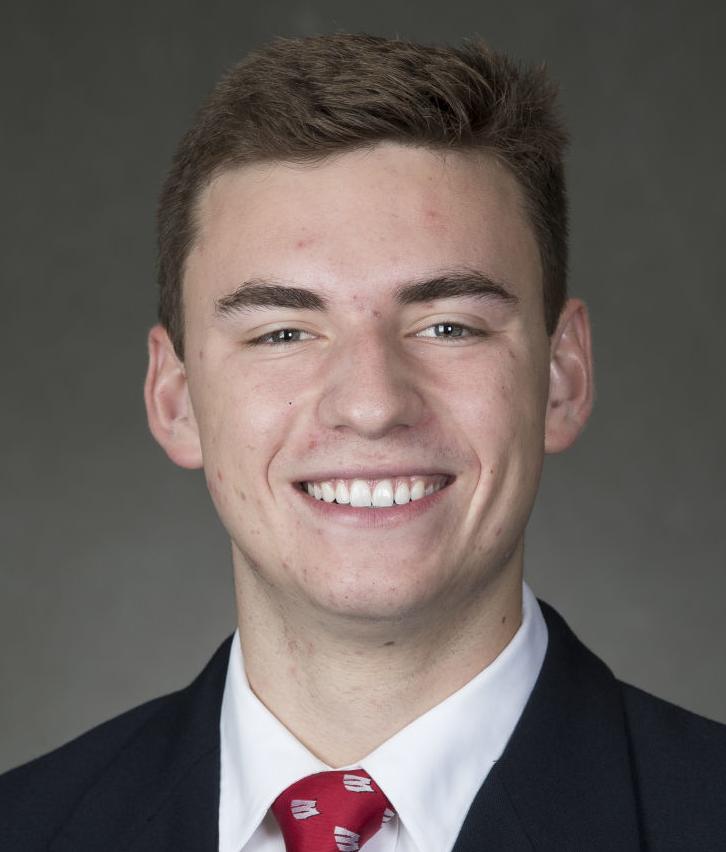 "But it's fun," he said. "It's everything I imagined and more.
"I was just ready to compete. I'm always here, I'm ready to compete every day. I wake up wanting to compete."
Mertz, an early enrollee, spent part of his summer going over video clips of his reps in the spring in order to get a better grasp of the playbook. Still, the first week of camp was a challenge because the UW coaching staff went heavy on the installation of the offense, which Mertz said included some tweaks of what he had learned in the spring.
"We did about four for five heavy days of install to get it in so now we can run a bunch of those plays," UW quarterbacks coach Jon Budmayr said. "I think early in camp it was just that, OK, seeing those pictures, understand those progressions, what did I retain from the spring? Getting a jump on those installs is a lot. Those are heavy at times."
You have free articles remaining.
But Budmayr began to notice early last week that Mertz was feeling more comfortable. One sign was Mertz's footwork was better as he worked through his progressions, according to Budmayr.
Mertz, who threw for 3,886 yards and a state-record 51 touchdowns as a senior at Blue Valley North High School and was the Gatorade Player of the Year in Kansas, could feel it as well.
"The more you rep it," Mertz said, "the better you get with it."
Mertz said the quarterback competition has been a friendly one. In addition to Coan, Wolf and Mertz, the group also includes sophomore Danny Vanden Boom.
"Surprisingly, we're really close. Like really, really close," Mertz said. "It's a great dynamic in our room. That's really good for our group and in the future I think that will help our group a ton."
How much Mertz plays this season remains to be seen. As the days count down to the opener, he said his primary focus is to do everything he can to be ready if called upon.
"I think that's what is the fun part of the position — you never know what can happen and you never know when you're going to be thrown in there," Mertz said.
"I think if you take the approach that every day I'm going to maximize this day and maximize what I can do, then you'll have those (positive) outcomes on the field. I think whatever happens, I'll be ready for it. It'll be fun no matter what."
UW at No. 19
The Badgers came in at No. 19 in The Associated Press Top 25 preseason poll.
UW is one of seven ranked Big Ten Conference teams, joining No. 5 Ohio State, No. 7 Michigan, No. 15 Penn State, No. 18 Michigan State, No. 20 Iowa and No. 24 Nebraska. Northwestern and Minnesota were among the teams who also received votes.
The Badgers began last season ranked No. 4 but couldn't live up to the hype. They went 8-5, including home losses to BYU and Minnesota, and ended the season unranked.
Defending national champion Clemson is No. 1 in the preseason poll, followed by Alabama, Georgia and Oklahoma.