Football has always been within an arm's reach for Brooks Bollinger.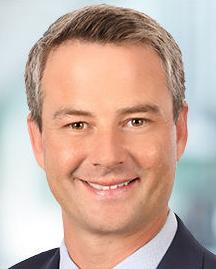 His playing career took him from high school in North Dakota to the University of Wisconsin, then to the NFL and the UFL. He immediately started coaching at the high school level after his playing days ended, and he joined now-Badgers coach Paul Chryst's staff at Pittsburgh as the quarterbacks coach. After a short break from the sport, he coached powerhouse high school program Cretin-Durham Hall for three seasons.
But Bollinger is entering his second consecutive fall without being directly involved with the sport. He's found that being away from it has its pros and cons.
"It was kind of weird … it was kind of like the fall didn't even happen," Bollinger said last week. "There's all these holistic things that you miss about it, and then there's the other side of it that was a little more golf and spent a little more time with the family and shot a couple pheasants."
Bollinger had one of the best careers by a quarterback in UW history, leading the team to a 30-12 record as a starter from 1999-2002. He helped the Badgers win the 2000 Rose Bowl over Stanford, and led come-from-behind wins over UCLA in the 2000 Sun Bowl and Colorado in the 2002 Alamo Bowl.
His 5,627 passing yards rank fourth in UW history and his 1,767 rushing yards are the most by a quarterback in program history. He was inducted into the UW Athletic Hall of Fame in 2017.
One of Bollinger's most memorable performances — and the one that sticks out most as he reflects on his UW career — was his first start in the 1999 season. The Badgers, coming off back-to-back losses, toppled No. 12 Ohio State 42-17 on the road after falling behind 17-0 in the first half.
"Sometimes it's good to just be young and dumb," Bollinger said with a laugh. "There's no question there was quite a bit of nerves going into that game. I don't think I fully understood the size of it at the time, but I was aware enough to know that this was a hell of an opportunity and going to be a defining moment for me."
That win was the start of a seven-game win streak that earned UW a spot in the Rose Bowl.
The New York Jets selected Bollinger in the sixth round of the 2002 draft. He appeared in one game as a rookie, but started nine in his second year when starter Chad Pennington and Jay Fielder sustained injuries in the same week.
Bollinger spent two years with the Vikings in a backup role, before his final NFL season as a backup in Dallas. Bollinger signed with the UFL's Florida Tuskers in 2009 and led the team to an undefeated regular season and a championship game appearance. He was the league's MVP that season.
He played one more year in the UFL, but injuries limited him to a handful of games, and he retired after the season. He says his pro career helped him develop and appreciate the importance of perseverance in life.
"I've got the scars to show that I learned those lessons. I learned those lessons on the battlefield and I'm so grateful for that," Bollinger said. "All in all, I got to be around unbelievable people who impacted my life and got to learn some of those valuable lessons. It wasn't always easy, but at the end of the day, you have a choice when you're faced with failure. You can learn from it and go forward and apply it to your life, or you can make excuses and hide from it. I choose the former."
Upon retirement, Bollinger became the head coach at Hill-Murray School in St. Paul. Growing up the son of a coach — Bollinger's father, Rob, was the offensive coordinator at North Dakota — he always wanted to follow that path.
"I knew I'd be a coach long before I could ever dream of playing in the NFL," he said. "I grew up at the facility with my dad all day, at practice, drawing up plays on the grease board. I wanted to coach."
After his stint at Pitt, Bollinger explored what he called "typical former athlete jobs" in the sales world like insurance and medical equipment. But he found a challenge he enjoyed in the financial realm, and intended first to help people he played with manage their money. But he has been able to expand his footprint in the industry, and is the VP/Senior Wealth & Fiduciary Advisor at Bell Bank in Minneapolis.
He said he sees many parallels between his work and football.
"Just like when you're sitting in the quarterback room coaching guys, you can know everything in the world, but if you can't understand and empathize their view of it, and figure out a way to make this information digestible and useable for them, then the information is no good," Bollinger said.
He has plenty to keep him busy without football. Bollinger and his wife Natalie — a former UW soccer player — have five children ranging from a freshman in high school to a toddler, and the older ones are embarking on their own athletic careers.
Bollinger's professional life, along with being involved in his kids' activities, provide the team atmosphere that he thrives on and missed most from football.
"Some athletes … they're more entrepreneurial, they want to create it, they want to do it, they want to go. I really love and miss and need that team side," he said. "It's not as much about me winning as it is about plugging in and being part of the right team and helping that team win."