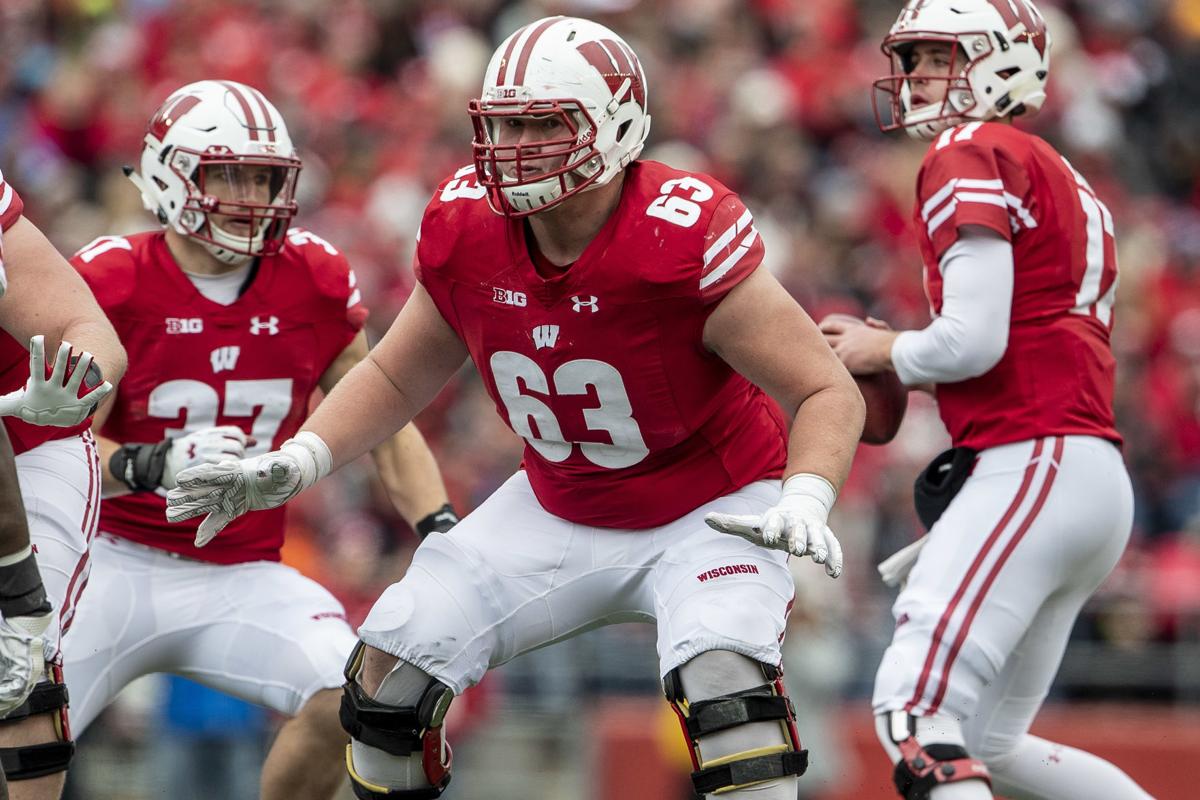 Michael Deiter established himself as a constant one the Badgers offensive line when he took over a starting role as a redshirt freshman in 2015.
In his four seasons, Deiter started a University of Wisconsin-record 54 games, good for second most in Big Ten Conference history. The longtime Badgers guard was named to the Big Ten Network's All-Decade first team on Tuesday along with five others.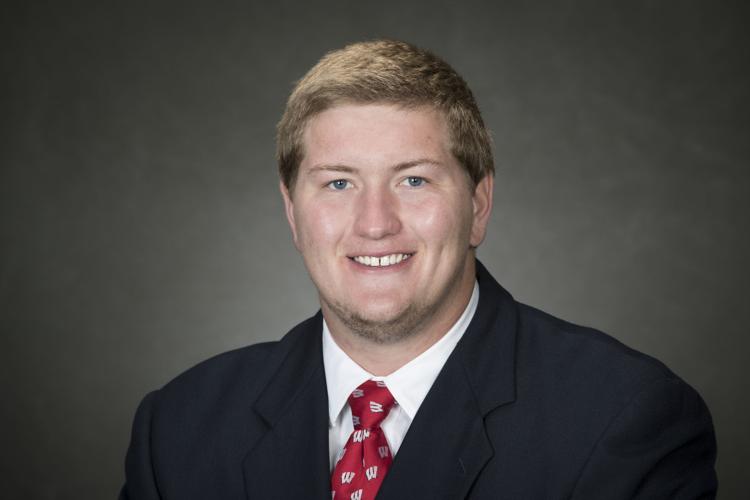 "I'm definitely proud of it. It's a huge honor," Deiter told the Big Ten Network. "I was just out there playing football, having fun. I never thought I'd be named to any awards ever, but it's definitely to have that associated with your name and something I'm proud to have happen."
Indiana's Dan Feeney, Iowa's Brandon Scherff, Michigan's Taylor Lewan, and Ohio State's Billy Price and Wyatt Davis also made the first team. UW alums Gabe Carimi and Kevin Zeitler were second-team selections.
Deiter was a stalwart for the UW line during a strong run for the program. The Badgers went 42-12 with Deiter in the starting lineup, appearing in the Big Ten Championship Game twice and winning four bowl games. He helped clear holes for tailback Jonathan Taylor in 2018, aiding Taylor's win of the Doak Walker Award as the nation's top tailback.
A four-time All-Big Ten selection, including two first-team picks, Dieter won the conference's lineman of the year award in 2018. He was also a first- or second-team All-American selection that season by all the major voting bodies.
Deiter started 24 games at left guard for UW, along with 16 at center and 14 at left tackle.
"I would change from center to guard, which made me better and center, then out to tackle, which made me better at guard. So there was just a lot of good experiences and stuff to learn from from all five years," Deiter said of his time at UW.
The Gurtice, Ohio, product was a third-round draft pick of the Miami Dolphins in 2019. He started 15 games in his rookie season.
The BTN All-Decade team was voted on by a panel of 24 writers and analysts. The team's tight ends and defensive backs (Wednesday); wide receivers and defensive line (Thursday); quarterback, specialists, all-purpose player and coach (Friday) will be announced later this week.
Be the first to know
Get local news delivered to your inbox!