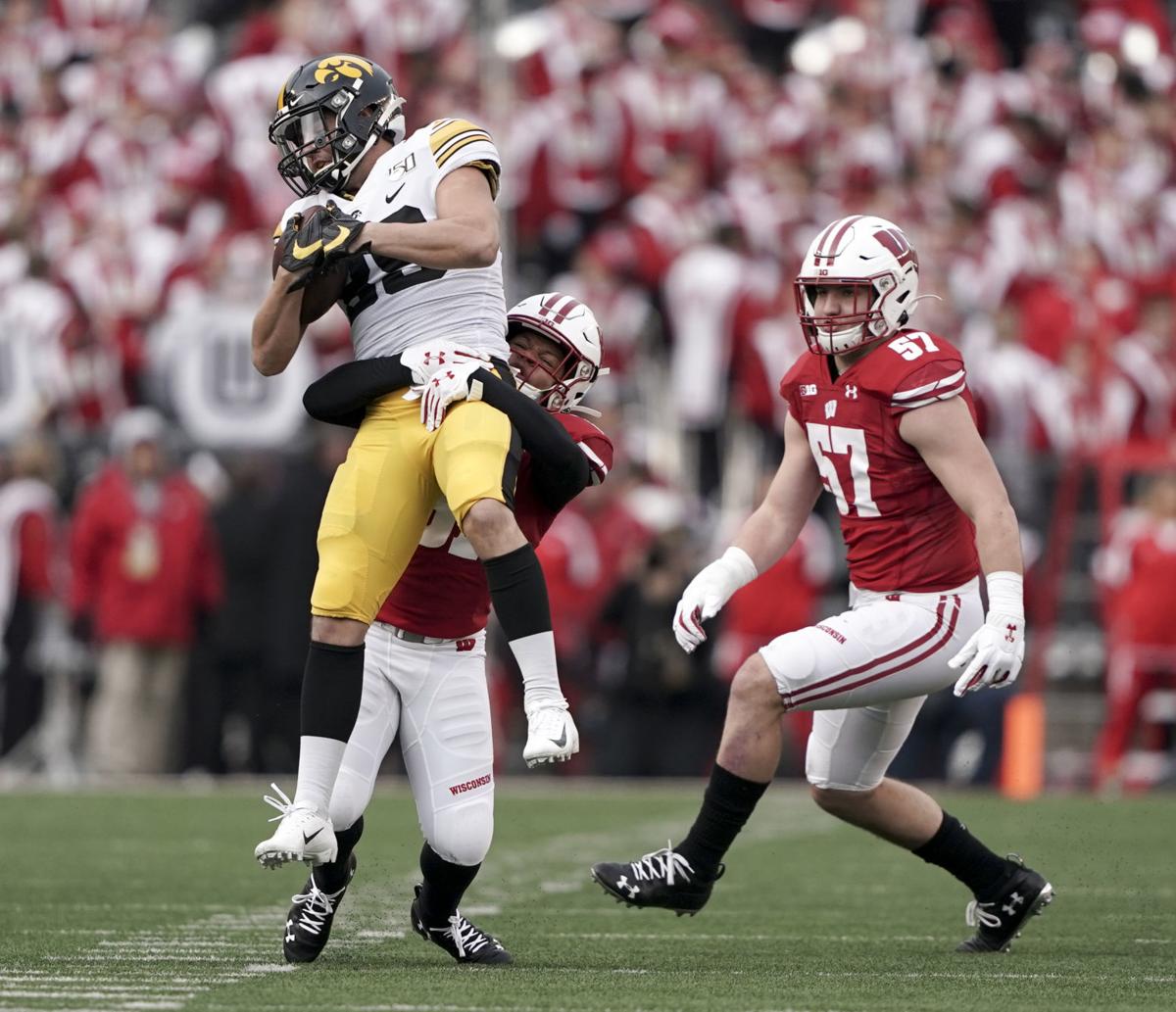 Sadness, anger, frustration and worst of all, no surprise.
These were just some of the emotions University of Wisconsin student-athletes Madison Cone and Tyra Turner felt last month when seeing and reading about the killing of George Floyd by a Minneapolis police officer. Floyd's death — along with others around the nation like Breonna Taylor and Ahmaud Arbery — exposed once again America's deep-seeded issues regarding race and, in Floyd and Taylor's cases, policing.
Protests in Madison and across the world sprouted up in the days and weeks that followed Floyd's death on May 25, and led to leaders across a multitude of industries to speak out against systemic racism. Big Ten Conference Commissioner Kevin Warren made such a statement earlier this month and in the process announced he was forming the Big Ten Anti-Hate, Anti-Racism Coalition.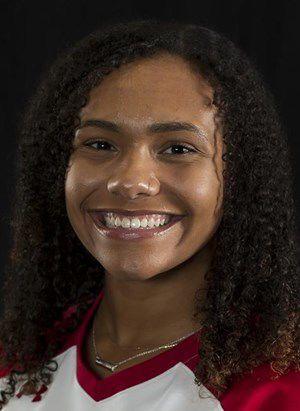 Cone, a senior safety for the Badgers football team, and Turner, a La Follette grad and sophomore for UW's softball team, were named the school's player representatives to the coalition last week. Cone was asked by UW football coach Paul Chryst and accepted, "before he could finish asking," while Sheridan Blanford, the athletic department's director of inclusion, told Turner of her nomination.
Both athletes' motivations for joining to coalition are to create positive change for minorities on Big Ten campuses.
"You feel like minority individuals, when they're starting to make progressions in this country, something (Floyd's death) emerges and it's like, 'Well, we haven't come as far as we've thought,'" Cone said Thursday. "It just makes you think that it could've been me, one of my brothers, one of my siblings. It just makes you really think. You just really think of, 'OK, this is where we still currently are. What can we do to make it better?' That's where I think this coalition is going to be big for us, giving us a platform to really use our voices."
Turner's been passionate about researching and fighting against police brutality since she was in high school, and she's a member of two campus organizations that deal with minority issues — Student-Athletes Equally Supporting Others (SAESO) and the Minority Student-Athlete Union (MSAU). She said she's driven to work with the coalition in part because of the frustration she feels.
"I want things to be better and I want things to be different for my friends, my children, my dad, all the people that I know that this affects," she said. "I think my biggest frustration with it is I'm ready to see change, I'm ready to see things get better, because it's been a long time coming."
The coalition's roster features 140 athletes, coaches and administrators representing the conference's 14 institutions. It's first initiative, announced Tuesday, was a voter registration push for student-athletes and an effort to fight voter suppression.
While the coalition has significant goals as a collective, such as empowering student-athletes to push for systemic changes together, those efforts start on the local level.
Turner said she's had conversations during SAESO meetings and with her teammates about crafting messages to be shown during sporting events and broadcast over social media that can educate others on the issues facing minorities, like increased rates of police brutality.
She believes there are ways UW and the Big Ten can be better and more inclusive.
"You see the lack of diversity at some of these Big Ten schools and you wonder how that happens, because we know it's not a lack of intelligence between races. So how can people look at the bigger picture, how can we look at how peoples' lives led them up to a certain point where they're not even getting accepted into schools even though they're deserving?" she said.
"Maybe they have more hardship or more struggles or don't have the same opportunities as some of these other people, and it's causing them not to have the amazing opportunities that I've been lucky enough to have and a lot of my peers have been lucky enough to have. So my big thing is: How is the Big Ten, how is UW, going to make that happen? Not just look at GPA, not just look at ACT, not just look at football stats, to look at the bigger picture?"
Cone said his starting point is engaging in conversations that help people understand where they stand in society. He says becoming self-aware of one's privileges in life can show areas of struggle that are different based on race, and understanding those differences helps people become advocates for others.
He and Turner also spoke on the fact that their experience on UW's campus is different because they're athletes.
"Because I'm an athlete, I'm treated different, and I know that. I've talked to some of my minority counterparts on campus who aren't athletes and they have a completely different experience," Cone said. "So just understanding my privilege as an athlete, and how I can use that to advocate for those who don't have the platform, but the stuff that they're going through needs to be addressed."
After acknowledging that privilege, Cone said he's spoken with athletes from other Big Ten campuses and they shared his feeling that their universities' support comes with a price. And that's something he believes can change.
"A lot of athletes feel like we're loved for what we do, not who we are. As long as we can contribute, as long as we're scoring touchdowns, making catches, making big hits, to make stuff better for the university, then they'll look out for us. But it's one of those things, it's a feeling where as soon as my playing time is up and I can no longer serve this university, they don't want as much to do with you," he said. "Just making it feel more genuine in these areas, that's kind of the goal moving forward."
The events of the past month and joining the coalition has also sparked conversations among teammates Cone and Turner say they haven't had before.
Cone said the Badgers football team has discussed issues of racial injustice, and Turner said she's had teammates reach out to her for guidance on how they can be more aware of these issues and help fight against them.
"I just tell them to ask me questions. If you ever have a question about anything or feel like you're saying something wrong, just ask me. And my coaches have been so supportive for that kind of that stuff and they've been so welcoming and created a good environment for us to have those discussions, which I absolutely love and appreciate because I know other teams aren't doing this right now and aren't taking it as seriously as we are," Turner said.
Turner, a former State Journal athlete of the year, has attended a number of the protests in downtown Madison over the past month. She said while she's been frustrated by anti-protestor demonstrations — including one group lighting fireworks near protestors — she's encouraged by what she saw.
"It's both very moving and very frustrating at the same time. The coolest part is to see everyone come together and stand up for the same thing and fight for the same rights. Because the last time that I've seen anything like this was the march against gun violence. And that was a really cool thing, but it lasted for one day. But now we have all of these people, hundreds of people, coming together and meeting at the Capitol day after day and night after night because they're so passionate about this and it's so cool," she said.
Maintaining their causes' momentum is a topic Cone and Turner addressed Thursday. Both said a key to ensuring needed changes get made is keeping these issues in the light and not letting them be brushed aside.
Cone said the COVID-19 pandemic was a key factor in the level of outcry and urgent call for change in the wake of Floyd's death, but that focus needs to continue. One step Cone and other UW student-athletes are taking to do so is requesting a university crest with a black 'W' to be worn on athletes' uniforms this season.
"It is our show of solidarity and commitment to the inclusion of Black and other under-represented students that their lives matter. We stand up for them in their fight for racial equality, inclusion and justice. We further stand with them against police brutality and systemic racism," reads the request.
"It's us coming together and requesting that this is not something that it just happens and we talk about it for a month and it dies. But for the whole next season, we would have that constant reminder that America is the way that it is and that needs to be addressed," Cone said.
"To me, it's more than just standing up for what affects me, it's standing up for what's right. I think that athletes, we have a unique platform and more people listen to what they say than they realize. So I think athletics is the perfect avenue for individuals to really take advantage of the platform that they have and we can push some big things forward and see some real change."
Be the first to know
Get local news delivered to your inbox!