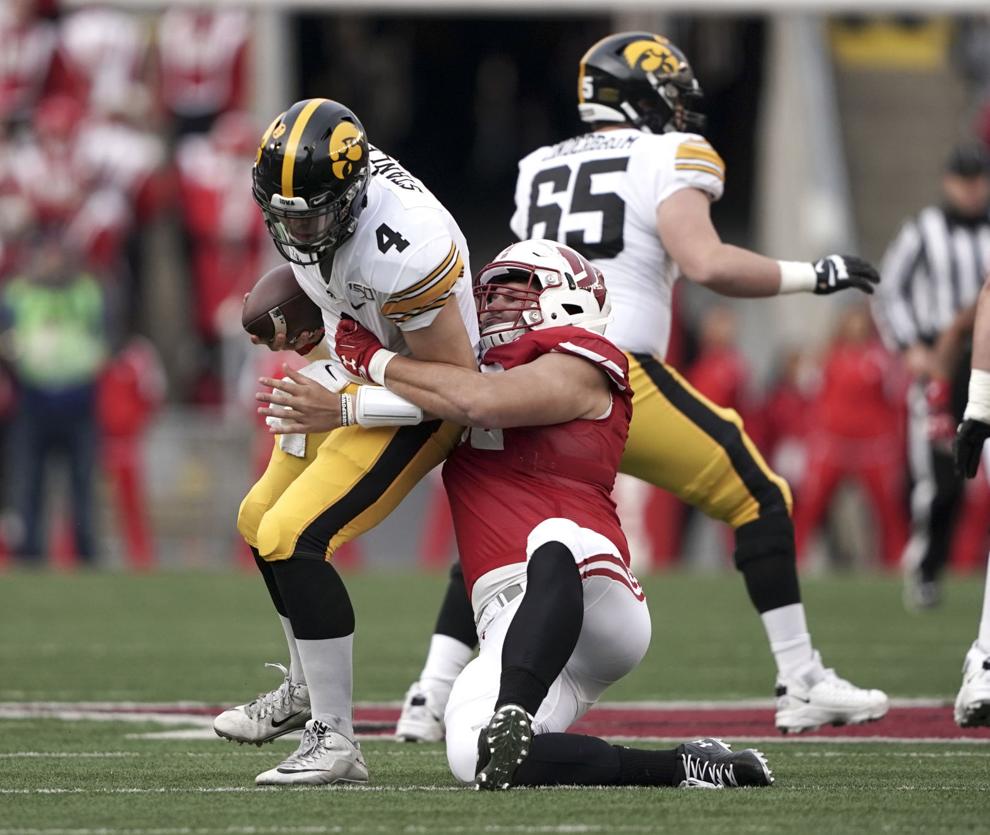 The Badgers must find a new top unit at the defensive end spots after two years of productive play from Isaiahh Loudermilk and Garrett Rand. Loudermilk is making a run at the NFL while Rand stepped away from football due to injuries.
Junior Matt Henningsen, who missed five games last season after tearing his bicep, and sophomore Isaiah Mullens are the most experienced players in the group and can serve as the starters, but building the talent behind them will be crucial this spring.
Freshmen Cade McDonald and James Thompson Jr. played in two games apiece last season, but Thompson suffered a season-ending right leg injury against Michigan and his availability for spring practices is unlikely. Two names to watch are freshmen early enrollees Mike Jarvis and TJ Bollers. Jarvis is the only true defensive line recruit in the 2021 class and Bollers, a touted four-star prospect, is someone defensive coordinator Jim Leonhard believes can play an "outside linebacker-plus" role, potentially playing along the line at some point.