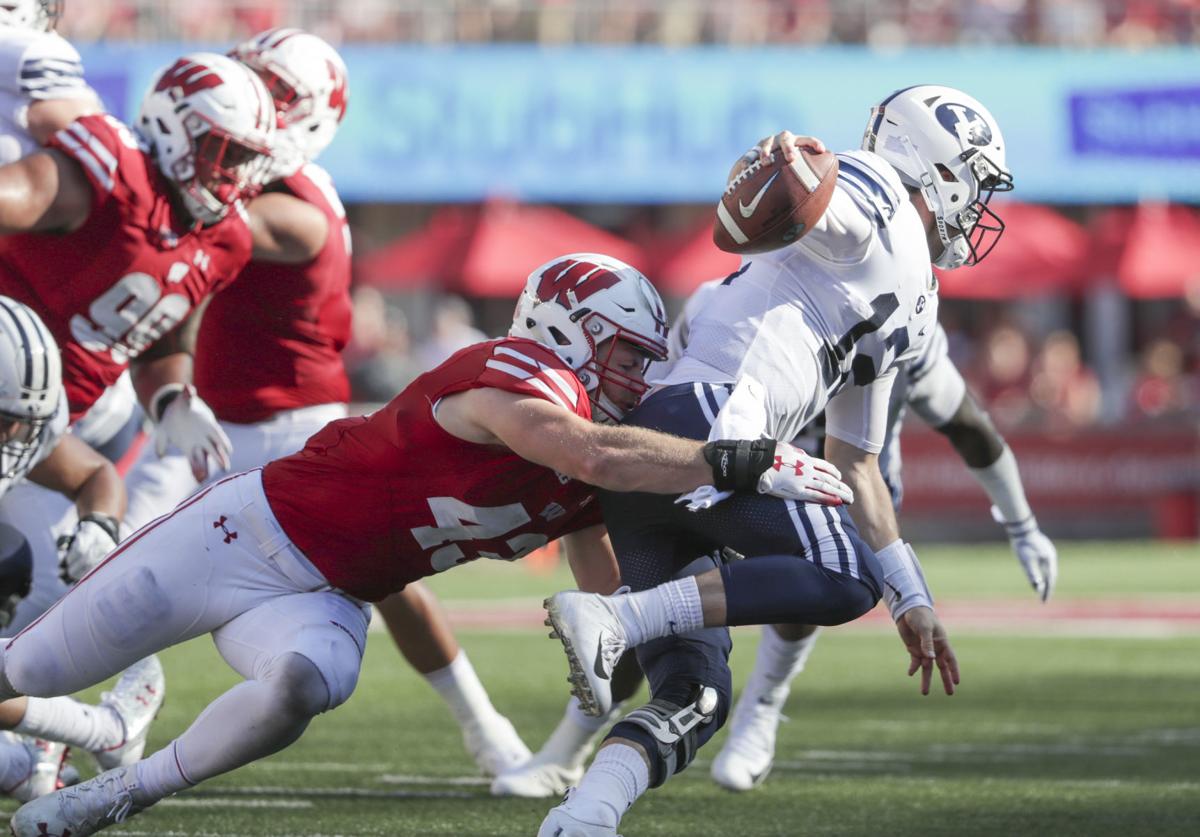 The text didn't mean much to Ryan Connelly when he received it.
"We're not going to make it tonight. We'll see you at the Arch."
That message from Connelly's parents came Nov. 2, 2018, the day before the University of Wisconsin football team hosted Rutgers. They had attended every home game throughout Connelly's Badgers career, making the four-hour drive from Eden Prairie, Minn., to meet him at the team hotel Friday night before seeing him arrive at the Camp Randall Stadium Arch the following day.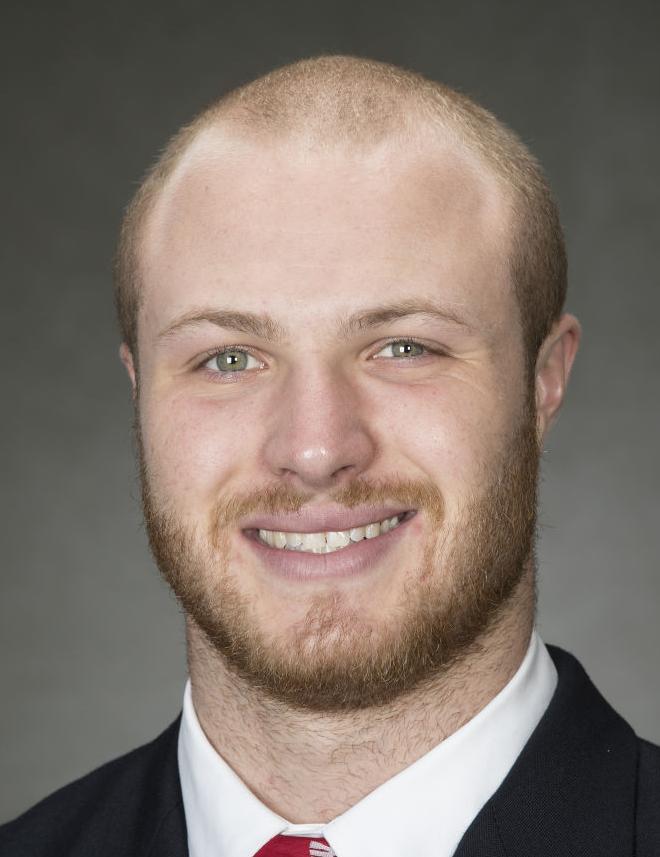 What Connelly, a senior inside linebacker, didn't know at the time was that his mother underwent a lung biopsy that day to investigate a tumor found on a breast MRI earlier that week.
After an eight-tackle performance in UW's 31-17 win over the Scarlet Knights, Connelly's parents broke the news. The following Monday, doctors confirmed Christi Connelly had developed lung cancer.
"It's kind of hard to know how to react when you're still unsure of things," Ryan said. "Once we started to find out more, then it kind of became clear the plan of action. For me, I just like to know what's the point of action, so I was always asking, what are we going to do next?"
Next for Ryan is using his talents to donate thousands of dollars to research.
As his mother transitions from chemotherapy to radiation, Connelly traveled to Indianapolis on Thursday for the biggest job interview of his life — a four-day trial of interviews, physical evaluations and psychological tests known as the NFL Combine.
He's one of eight former UW players participating this weekend, along with offensive linemen David Edwards, Beau Benzschawel and Michael Deiter, fullback Alec Ingold, inside linebacker T.J. Edwards, outside linebacker Andrew Van Ginkel and safety D'Cota Dixon.
For every inch of Connelly's vertical leap, nearly $200 will be donated to the American Lung Association, according to Connelly's PledgeIt.org page.
"We're throwing everything at it for a complete cure by spring," Christi said. "I've never been a smoker. Very healthy, active person.
"It's amazing how far cancer treatment has come in the last 10 years. The American Lung Association is a big part of that, and the (American) Cancer Society as well. If any of that can shed light on why and how we can fix the problem, I think it's just great that he's using that platform."
Ryan Connelly's final games as a Badger were painful, although that had nothing to do with his mother.
A core muscle injury that Connelly believes he suffered while squatting last summer continued to worsen. He tore his ab off his pubic bone on both sides, a diagnosis that hid itself until late in the season.
Various injections and other treatments did little to calm it down.
"We didn't really know what it was," Connelly said. "I was trying to push through it. It got to the point where I couldn't even run full speed anymore.
"The last couple weeks of the season I would go to bed with an ice pack on. It was kind of a dull ache at all times. Then it would get exacerbated when I would either squat or run full speed."
He finally shut it down before the Pinstripe Bowl and underwent surgery Dec. 11. Still, the procedure wasn't performed early enough to avoid interfering with his preparation for the NFL Draft.
The six-week timetable for return didn't account for weight-room limitations Connelly had already adhered to for months. He couldn't do much lifting during the season, and much of his pre-draft training at EXOS in Pensacola, Fla., has focused on regaining basic strength.
"I feel like I've kind of caught up," Connelly said. "But at the same time, I always in the back of my head, I do wonder where I'd be if I had come in having been working out the whole time and not being limited at the beginning of this training. But, you know, it's not really worth it to worry about it at this point, so I've just got to keep trying to do my best."
Surprisingly, Connelly's not shying away from any on-field drills at this weekend's Combine. He said he intends to participate in everything except for the bench press.
Connelly's set to perform those drills in front of a sea of NFL scouts and executives Sunday. His times could make the difference between being selected in April's draft and needing to make his way as an undrafted free agent.
"The more you go through this process, you realize the difference between a 4.6 and a 4.7 is a blink of an eye," Connelly said, referring to the 40-yard dash. "I'm just trying to show teams that I'm still athletic, and they know for the most part that I was injured."
Considering Connelly's pre-draft restrictions, there's certainly a risk his times are slower than he hopes.
"That's crossed my mind a couple times," he said, "but I'm just not going to try to think about it."
Tuesday was a good day for Christi Connelly.
Those haven't been taken for granted in recent months. She received her fourth round of chemotherapy Wednesday — her last before beginning a six-week regimen of radiation.
"That kind of knocks me down for a while," she said. "But towards the end of the round I'm feeling good."
Last season's Rutgers game was the final one Christi could attend during Ryan's collegiate career. She couldn't fly for two weeks following her biopsy, and she had half her lung removed Nov. 19 — leading to an eight-day hospitalization that extended through the Badgers' Senior Day contest against Minnesota.
Christi wanted to put off surgery to watch Ryan at Camp Randall one last time.
"A lot of people told me that was silly," she said.
Hearing Ryan's name called during the NFL Draft may be even more meaningful, though.
Christi's final day of radiation is scheduled for Friday, April 26 — Day 2 of the draft. If Ryan's selected, it would likely come the following day.
With the tumor already removed in November, the Connellys expect this round of radiation to be the final treatment Christi needs to endure before being cancer-free.
"It all happened really fast," Ryan said. "The day before her surgery, she was going on five-mile walks. … She's extremely healthy, so it was just kind of out of nowhere that this would happen.
"Hopefully we can celebrate two things that weekend."
Be the first to know
Get local news delivered to your inbox!