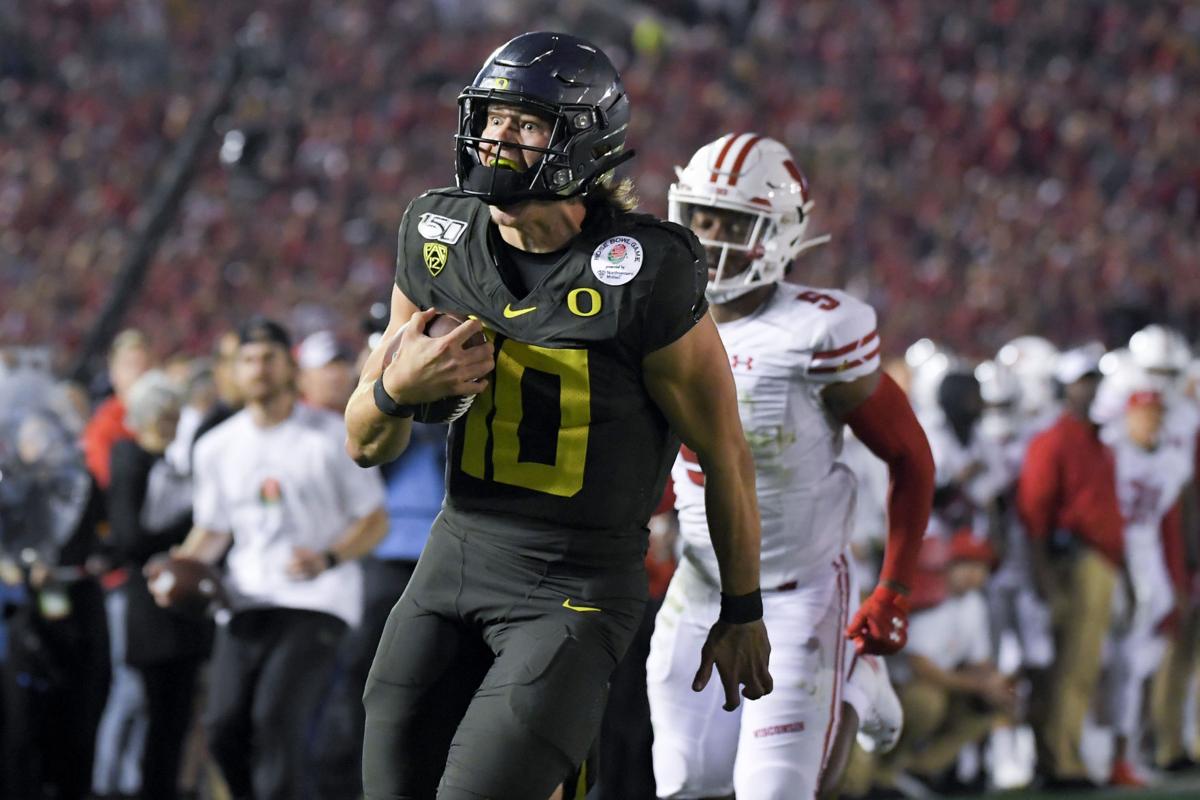 PASADENA, Calif. — The 106th edition of the Rose Bowl quickly became a test of which team could handle a bad swing.
The University of Wisconsin football team looked to have gotten through a number of mistakes early on and a disastrous play on special teams to hold a lead over Oregon in the fourth quarter. But a fumble on UW's side of the field gave the Ducks life after they'd been quieted in the second half, and they made the plays necessary down the stretch to win 28-27.
It marked the fourth consecutive loss in the Rose Bowl for UW, and the first time since 2013 that the program lost its final two games of a season.
"We had our chances. We kind of ran out of time," junior center Tyler Biadasz said. "We had those chances, and I was really proud of our guys for how we persevered through those turnovers. We had a chance to have a chance. At the end of the day, you run out of time and you come up one point short."
UW held a 27-21 lead when receiver Danny Davis was hit and fumbled on a jet-sweep run. The Ducks recovered at the Badgers' 30, and senior quarterback Justin Herbert scored on an option run the next play. It was the third rushing score of the game for Herbert, one of the top QB prospects in this spring's NFL Draft.
UW got the ball back after that momentum swing, taking over with 7 minutes, 41 seconds to play, but was forced to punt after six plays. The defense gave the offense one more shot after forcing a three-and-out, but the Badgers' last chance was nixed on an offensive pass interference penalty on Davis.
Davis said he and a defensive back had locked up around the shoulders, so he wasn't sure if the referees believed he was setting a pick, but the call negated a pass to tight end Jake Ferguson that would've continued the drive with a first down.
"We pride ourselves big time during the season and in general of keeping the ball away from their defense, ball security. It was uncharacteristic, but right now we can't do anything about it. We just have to continue to move forward," Davis said.
Oregon took the lead in the third quarter when UW senior punter Anthony Lotti dropped a punt snap — Brady Breeze recovered the fumble and returned it 31 yards for a touchdown to put the Ducks up 21-17. Lotti's fumble was one of three for UW, to go along with an interception from junior quarterback Jack Coan, who was hit on the throw.
Lotti's error was almost an identical play to one that helped swing the Big Ten Championship Game in Ohio State's favor earlier this month. Lotti's dropped punt snap in that game set up a field goal that helped the Buckeyes build momentum in the second half.
UW responded to the gaffe with a long touchdown drive that featured two fourth-down conversions. One came on a play-action pass to junior running back Jonathan Taylor that went for 34 yards, and fullback Mason Stokke punched in a touchdown on a fourth down from the 2-yard line to cap the drive.
"We know who our players are and we're confident in all of our guys. We know what we're capable of when we're all together," left tackle Cole Van Lanen said of how UW handled the swings of the game. "We just trusted each other and that's what we did all day … It just wasn't our day."
Taylor finished with 21 rushes and 94 yards, but had two long rushes called back by penalties. Coan went 23 of 35 passing for 186 yards, a touchdown and an interception.
A tight contest throughout, the Badgers were able to answer Oregon's big blows with hits of their own in the first half. After Oregon scored the first touchdown of the game on its opening possession, Aron Cruickshank followed a wave of blocks up the sideline for a 95-yard return touchdown.
It was just the third kick-return score in Rose Bowl history, and the second-longest return and second-longest scoring play in Rose Bowl history.
On the first play of the ensuing Ducks possession, sophomore linebacker Jack Sanborn picked off a pass to set UW up in plus territory. Colin Larsh's 44-yard field goal four plays later gave UW a lead it held until late in the first half.
"It was a pretty weird first half," said Sanborn, who led UW with eight total tackles. "It's the Rose Bowl, anything can happen. We just had to stay focused. Just fall back to what you've been working on the past six, seven months."
After Coan's interception, Herbert ran in his second short touchdown of the day, giving the Ducks the lead with 3:16 left in the first half.
Cruickshank jumpstarted UW with a 47-yard return, and the Badgers moved down the field to score before halftime — it was the 10th time this season UW scored in the final two minutes of the first half. Coan was 5-for-5 for 30 yards on the drive and had a 9-yard run. Quintez Cephus made an acrobatic catch over the middle for the TD from 11 yards out, getting a foot down in the end zone with control of the ball to give UW a 17-14 halftime lead.
But the Badgers made too many mistakes to overcome in the second half — a bitter end to a season that senior linebacker and team captain Chris Orr said would take a while to get over.
"Hurt, disappointment, mostly in myself. Feel like you let your teammates down, trust in the leadership position, you feel like you let them down when you can't … find a way to pull through for them," Orr said when asked to describe his feelings.
"It's a terrible feeling. It's the worst feeling in football to lose a game, and to know it's your last time hurts you even more. You hurt more for everybody else around you more so than even yourself. I'll probably just say hurt."
---
Photos: Wisconsin Badgers fall to Oregon Ducks in Rose Bowl
Photos: Wisconsin Badgers fall to Oregon Ducks in Rose Bowl
Ducks 28, Badgers 27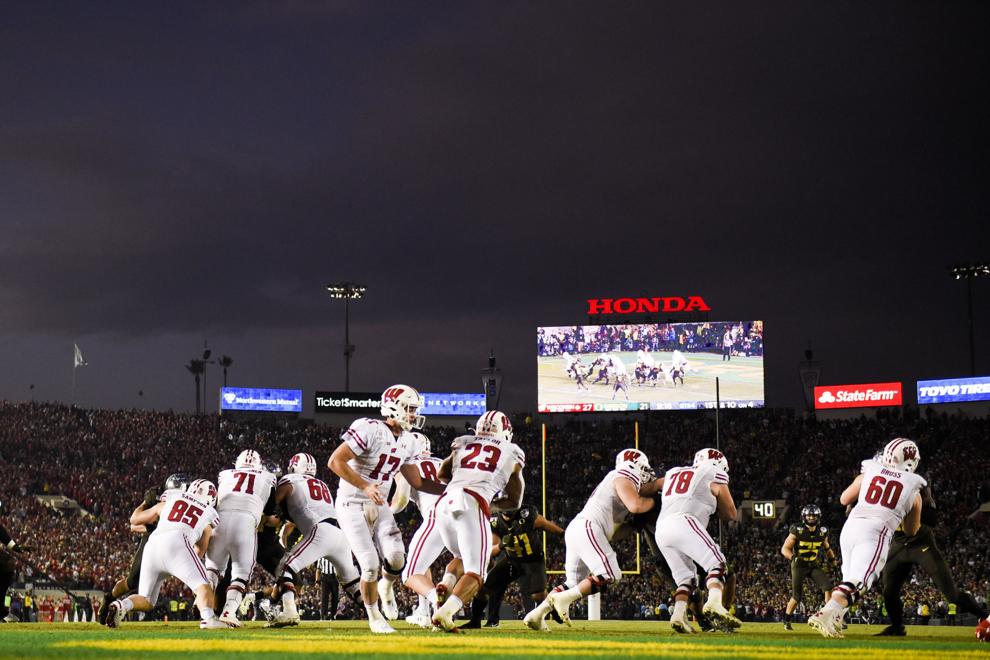 Ducks 28, Badgers 27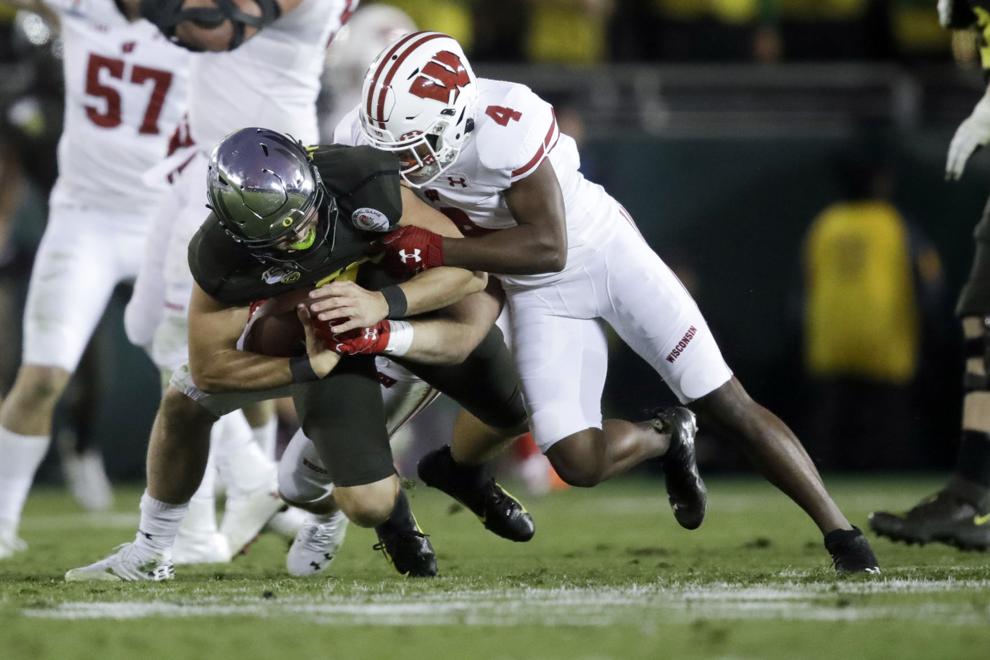 Ducks 28, Badgers 27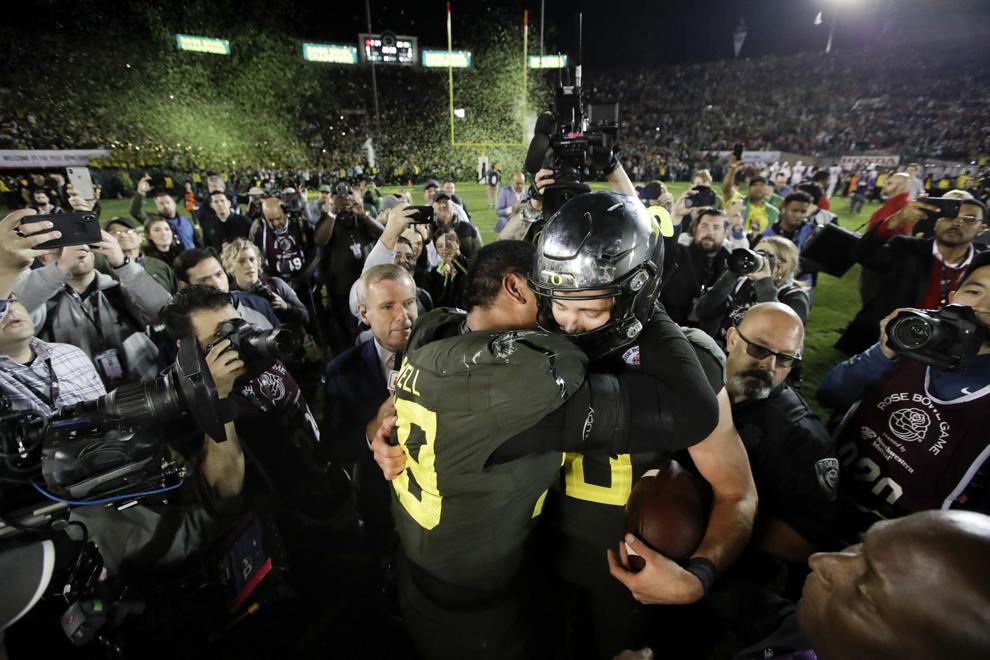 Ducks 28, Badgers 27
Ducks 28, Badgers 27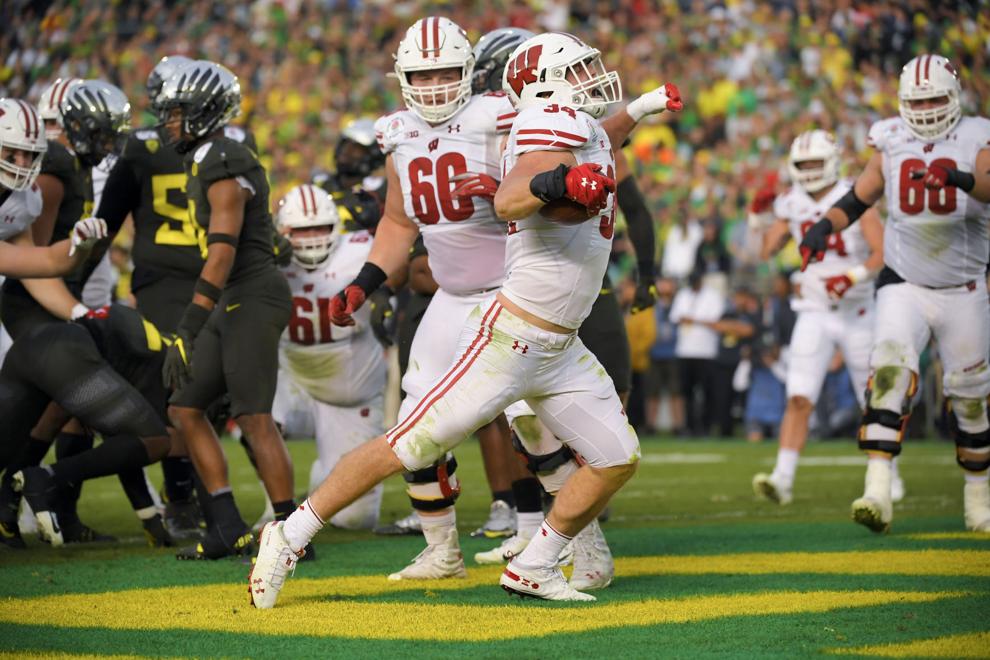 Ducks 28, Badgers 27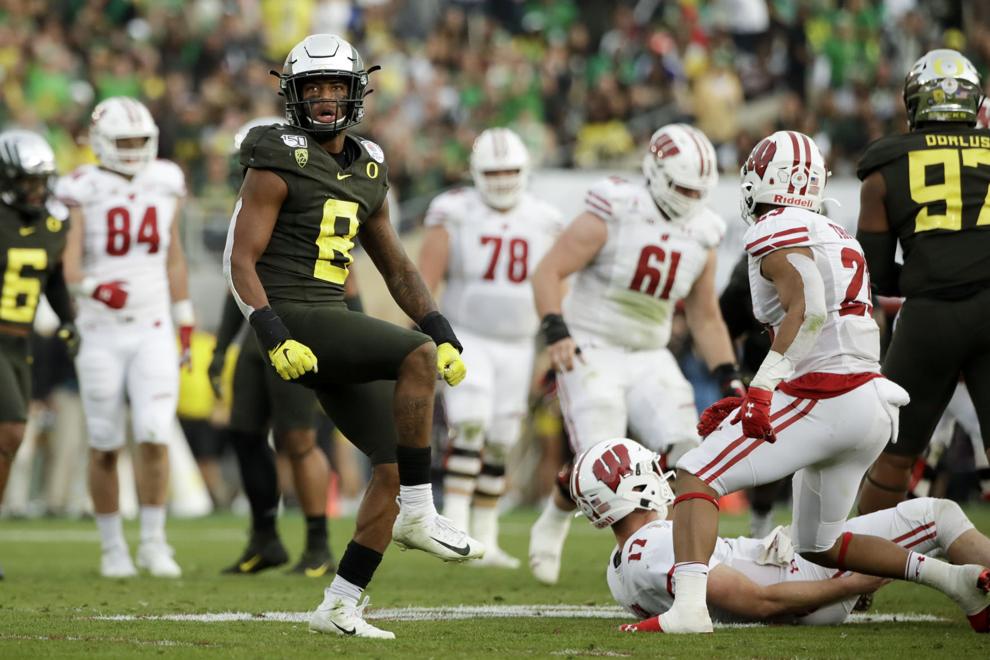 Ducks 28, Badgers 27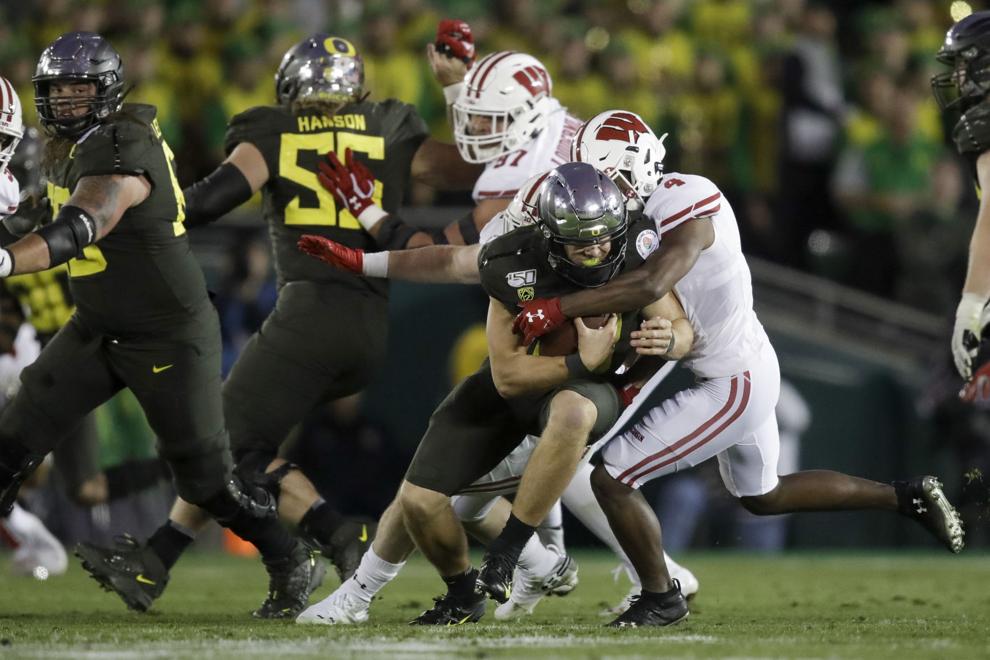 Ducks 28, Badgers 27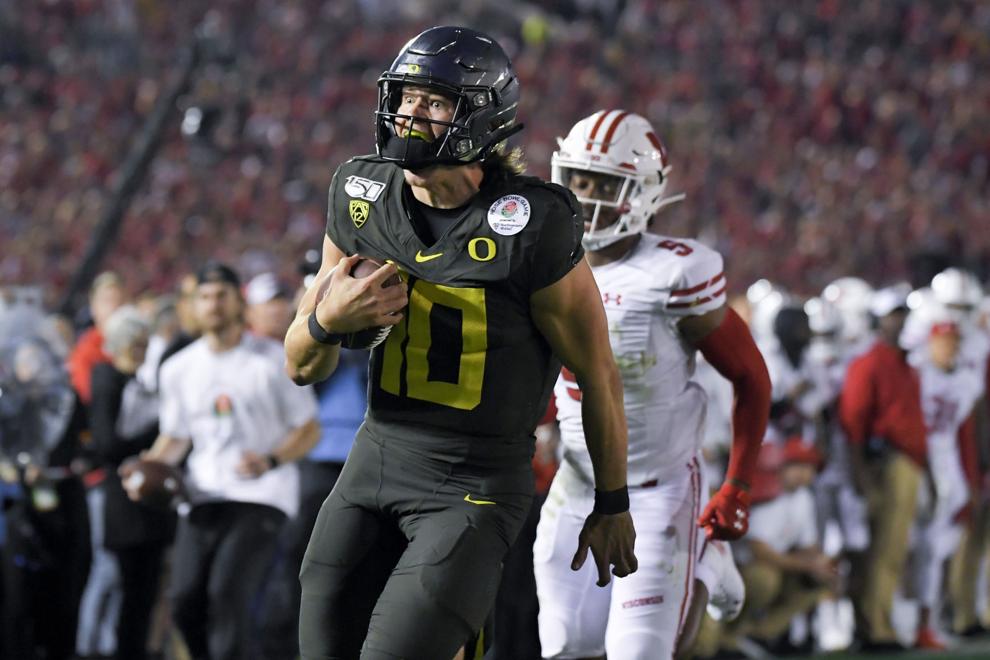 Ducks 28, Badgers 27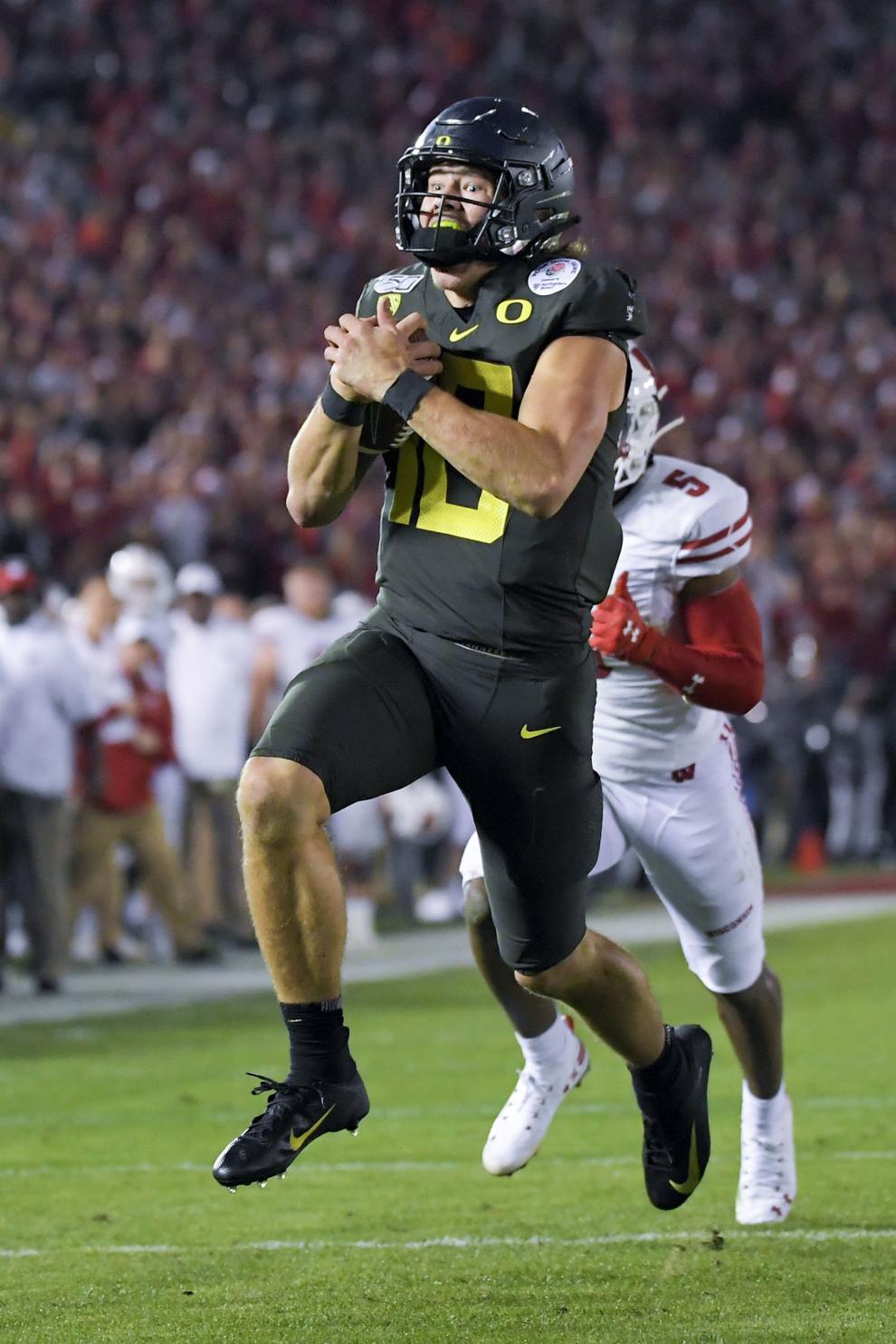 Ducks 28, Badgers 27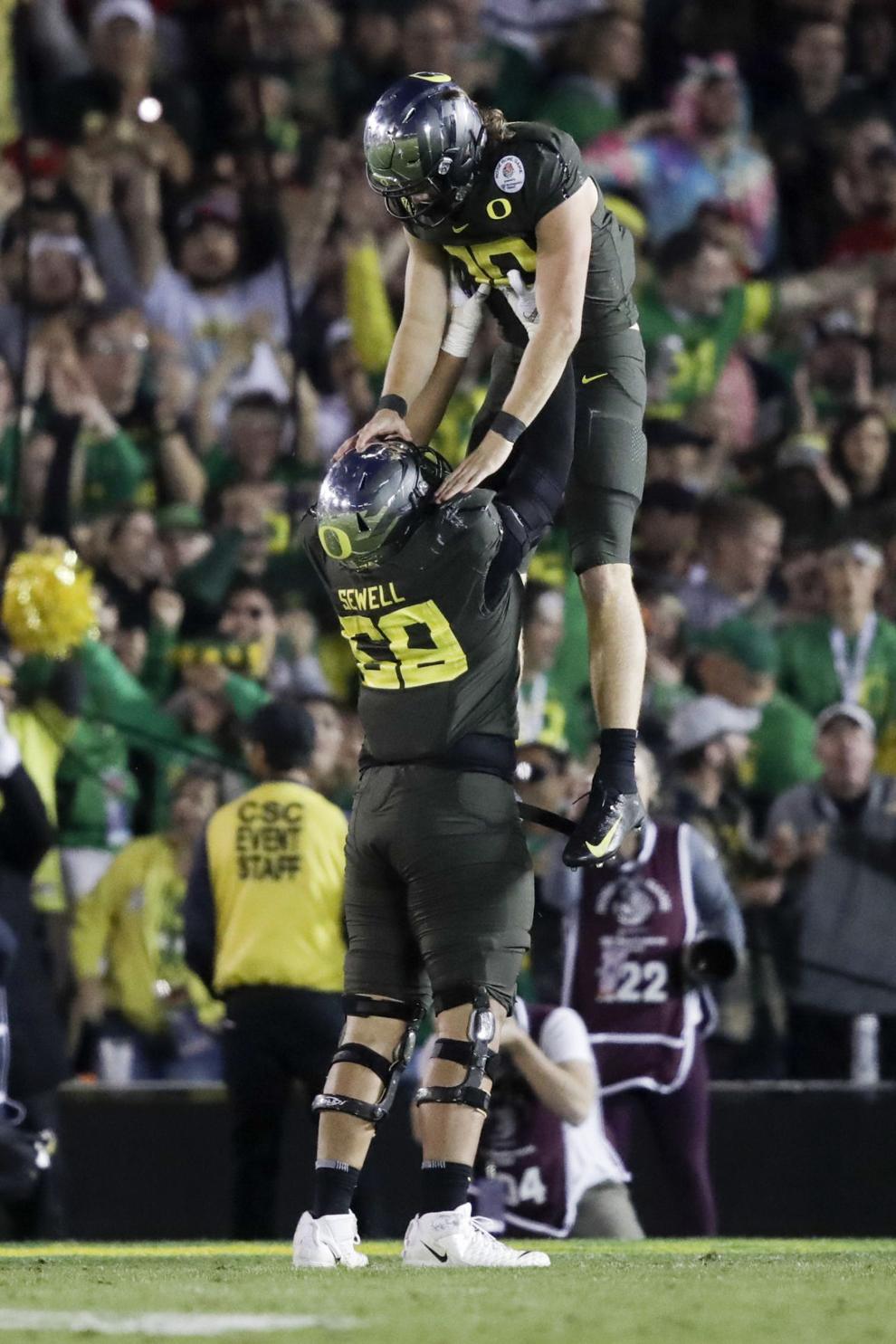 Ducks 28, Badgers 27
Ducks 28, Badgers 27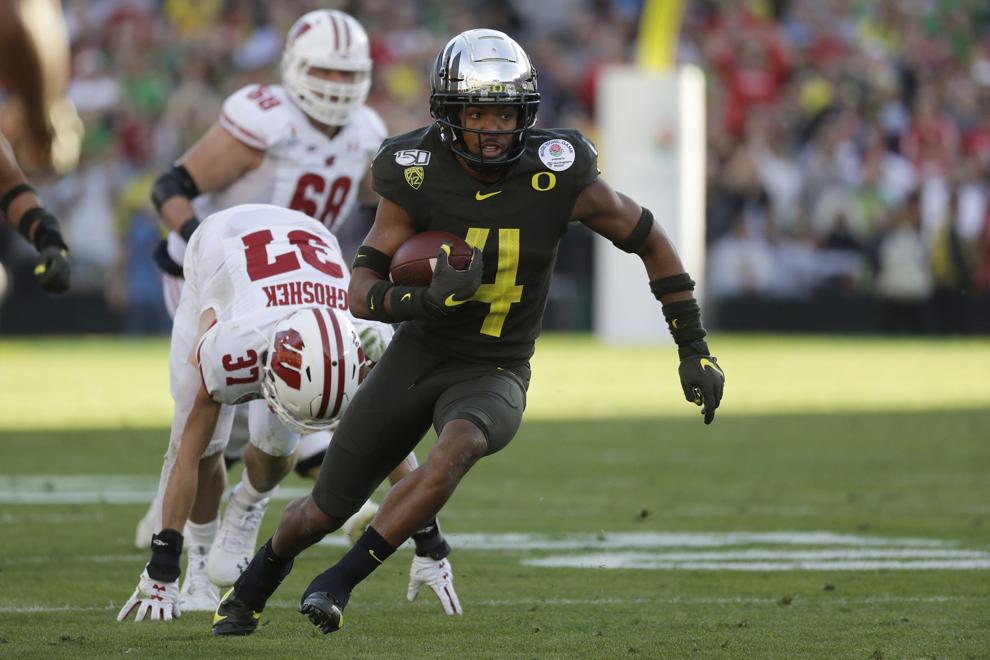 Ducks 28, Badgers 27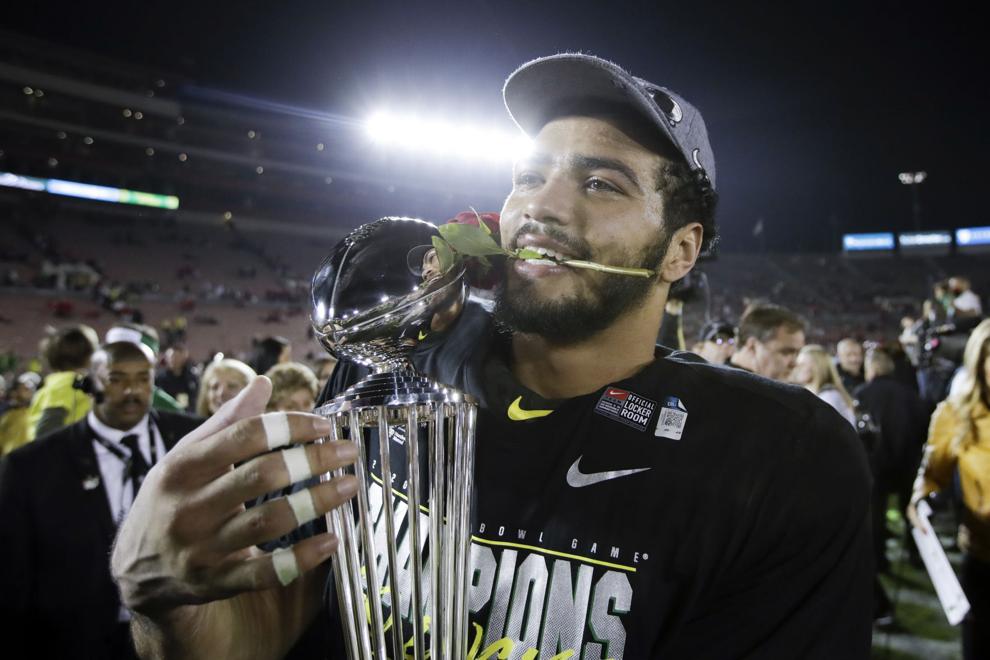 Ducks 28, Badgers 27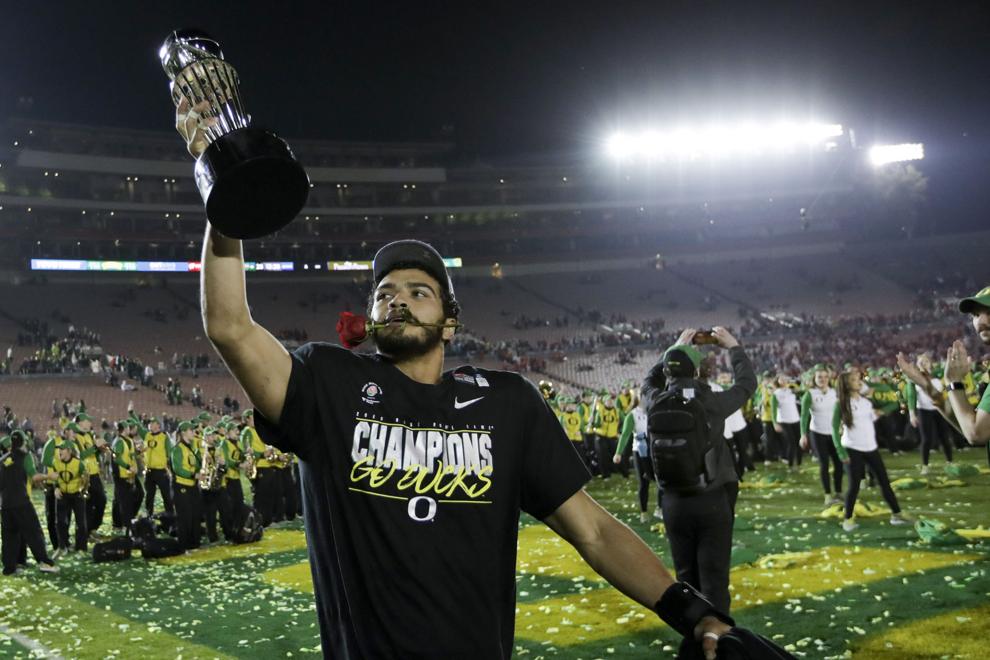 Ducks 28, Badgers 27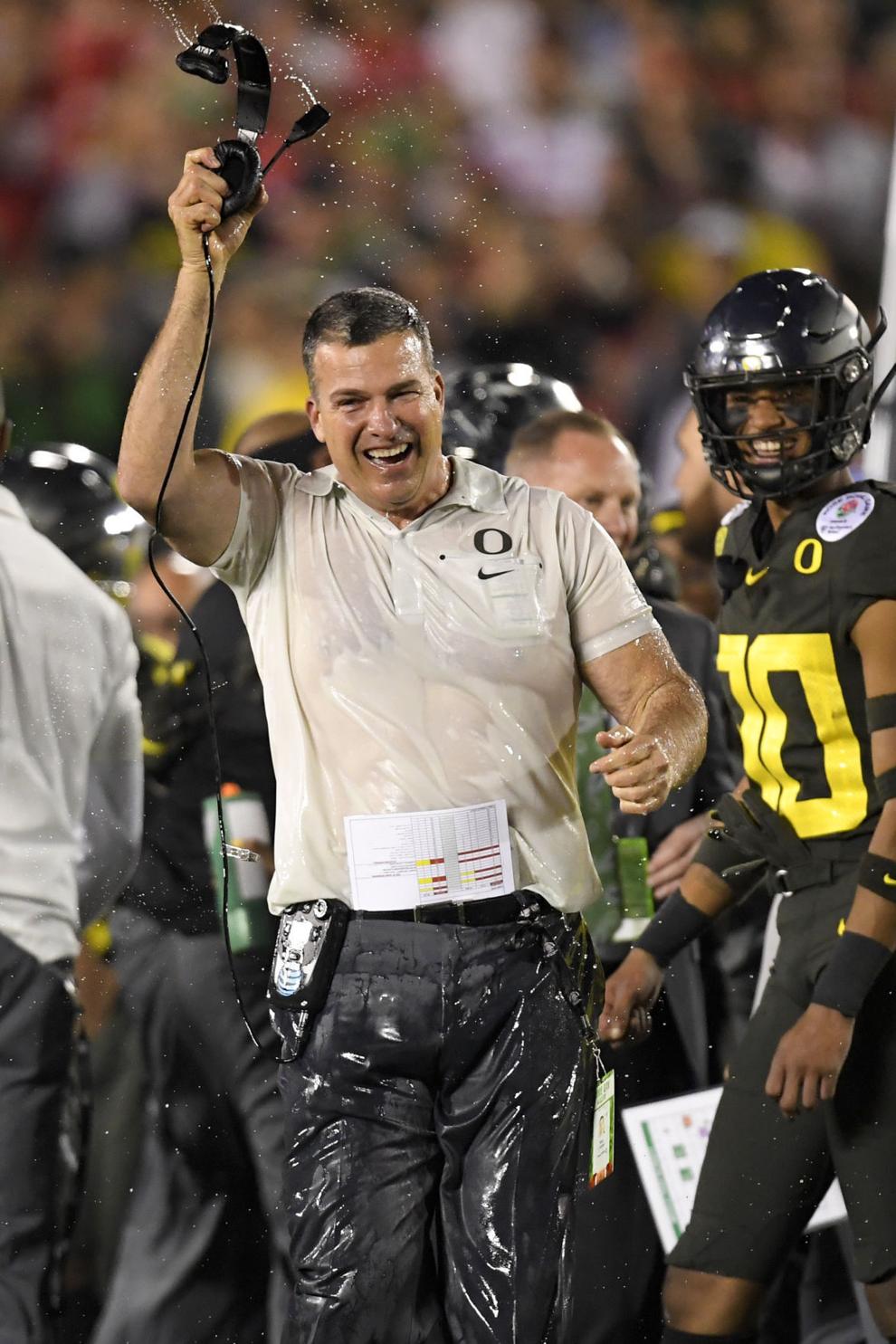 Ducks 28, Badgers 27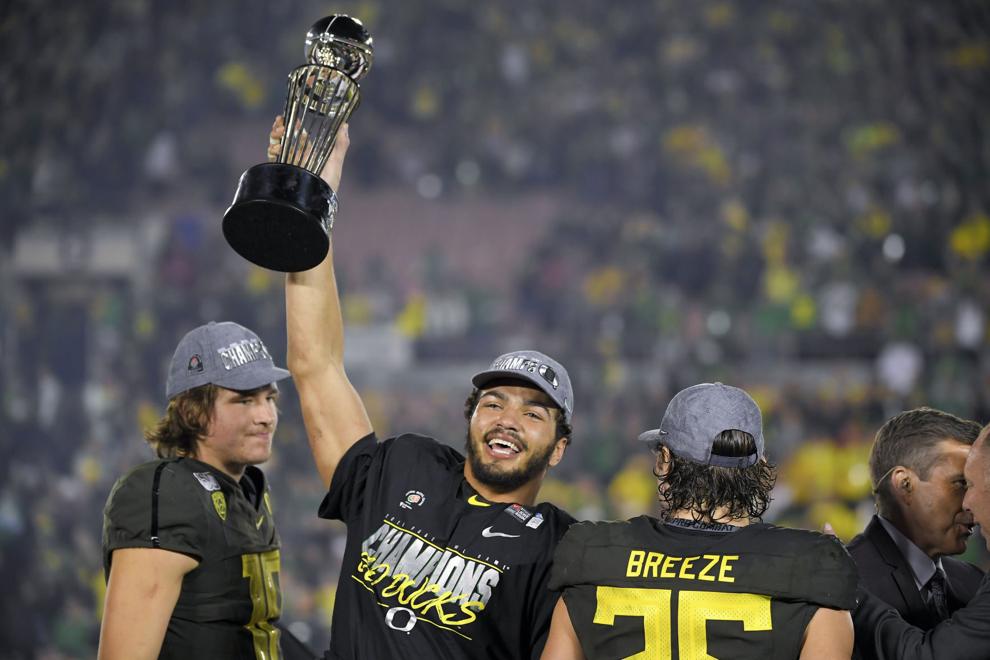 Ducks 28, Badgers 27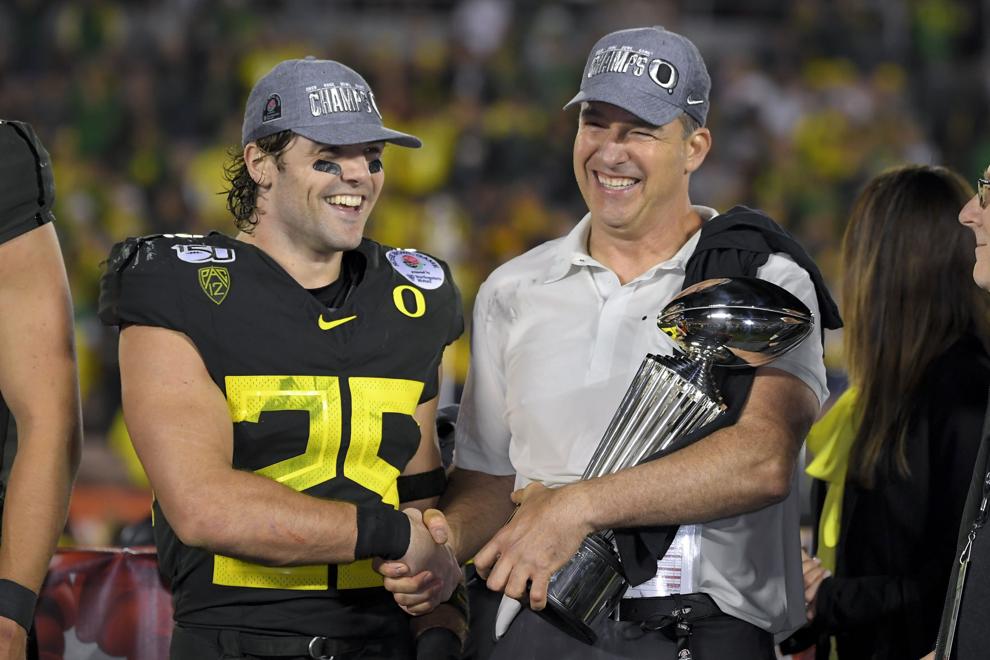 Ducks 28, Badgers 27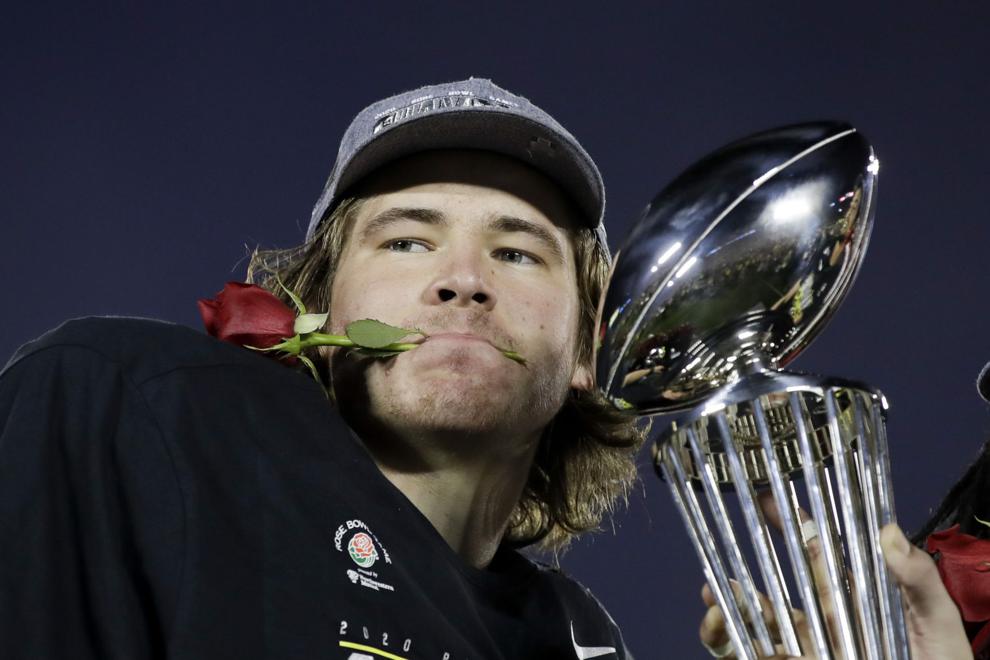 Ducks 28, Badgers 27