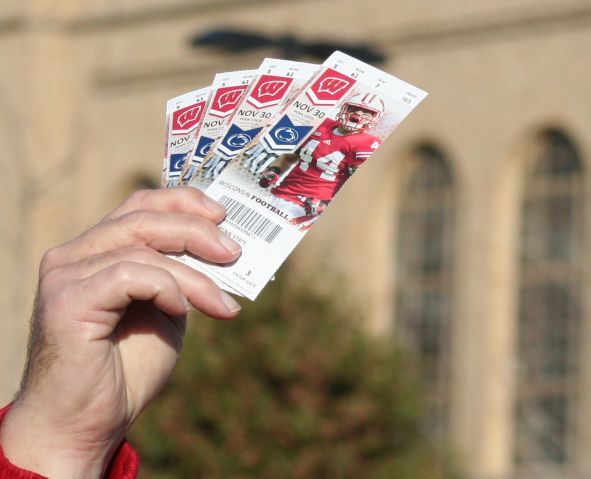 The University of Wisconsin athletic department acknowledged Wednesday that fans won't be able to use the football season tickets they've already secured for a 2020 season that remains in question.
But the Badgers, facing a revenue loss of at least $60 million this year because of the COVID-19 pandemic, are appealing to fans to let them keep that money as a donation.
UW on Wednesday unveiled the Badger Legacy Campaign, a fund that the athletic department said will support scholarships, training and support services for athletes.
"Without further investment from our community, the experience we love as Badgers is at risk," athletic director Barry Alvarez said in a letter to football season ticket holders.
UW asked those who have paid for tickets to give that money to the athletic department as a tax-deductible gift. Season packages cost $324 per seat, not including an additional donation of between $100 and $400 per seat required for some sections at Camp Randall Stadium.
In recent years, football ticket revenue has generated more than $20 million annually for UW. More than $25 million was originally budgeted for 2020-21.
The other options the athletic department presented for season ticket holders were to roll over their payments toward 2021 tickets or to request a refund.
UW hasn't completely shut the door on fans being allowed inside Camp Randall Stadium for home games on a revised schedule released Wednesday. But any crowds would be severely limited in size, making season tickets less workable.
UW said donations to the Badger Legacy Campaign count double toward a points system that factors into availability of single-game tickets for purchase. Donors will be recognized on a wall of honor at Camp Randall and invited to a recognition event in 2021.
Playing football at all in 2020 isn't a sure thing, UW officials and the Big Ten have admitted. The conference already nixed all games outside the league, including the Badgers' much-anticipated meeting with Notre Dame at Lambeau Field in Green Bay.