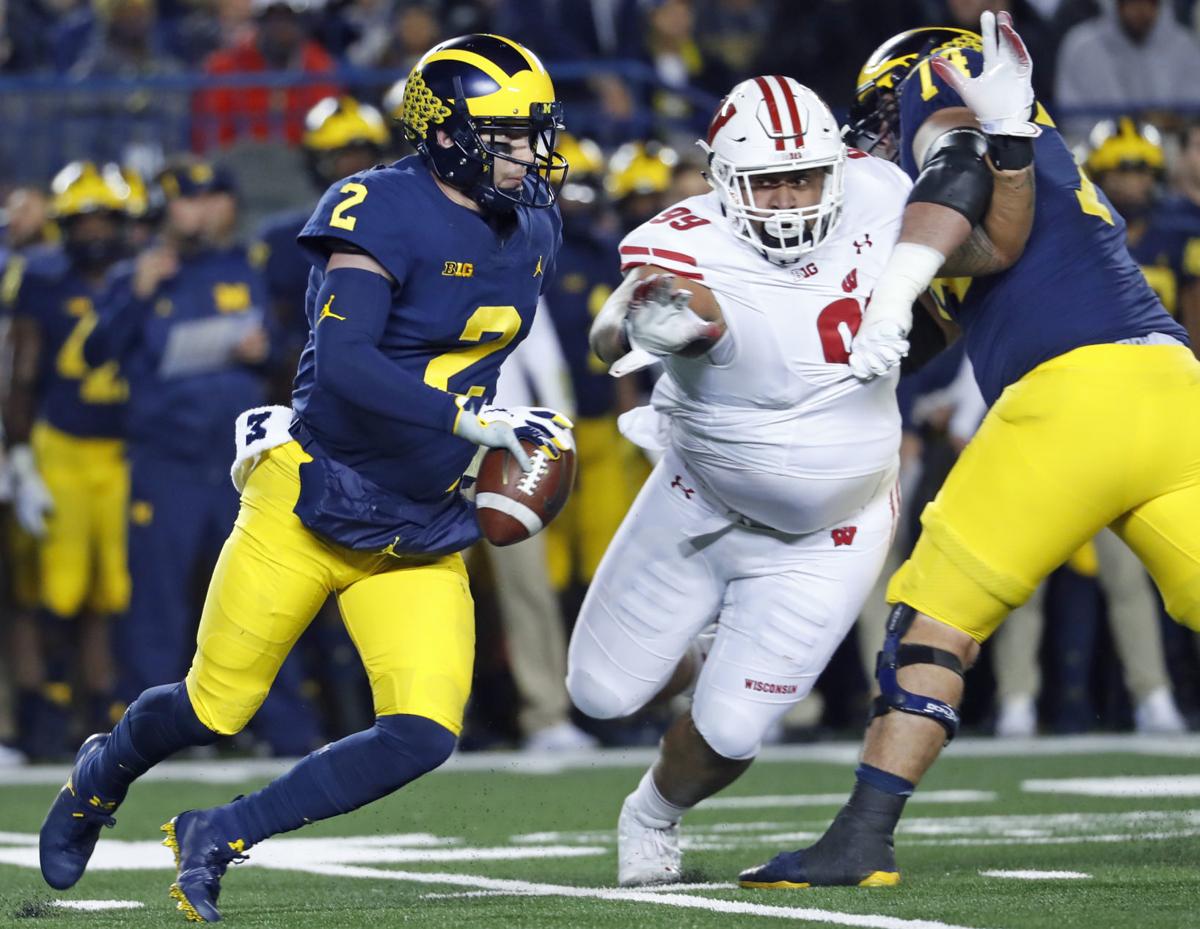 The draw of playing football has taken Olive Sagapolu on long journeys.
From his home in American Samoa to Mater Dei High School in Santa Ana, California. From California to Madison, where he was a fixture as a nose tackle at the University of Wisconsin from 2014 to '18. From Madison to Green Bay, where Sagapolu tried to crack the Packers' lineup and get a chance in the NFL.
Now that draw will take him to a new locale and new league — Sagapolu was drafted Tuesday by the Houston Roughnecks of the XFL, a league set to make its re-entry into the pro sports landscape this spring.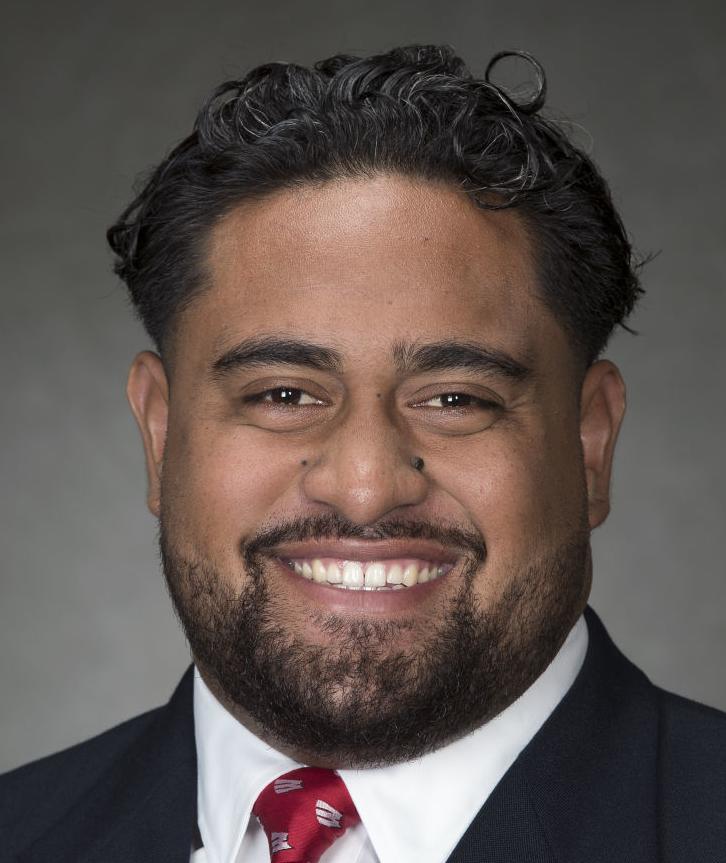 Sagapolu has been a student-assistant coach with the Badgers this season while working to compete his undergraduate degree, but he's excited to get his playing career going again.
"I'm really grateful that the XFL gave me the chance to help me get closer to my dreams. I'm just having fun and living in the moment,'' Sagapolu said.
"For this couple of months not playing football, it's been very different. Coming back from Green Bay, it was exciting to see because I saw a lot of things I can work on. I've done that a little bit here and there, but now that I got picked up again, it's kind of about re-engineering everything in my head to get it done."
A fresh start
Sagapolu's senior season with the Badgers was cut short due to an arm injury that required surgery. He signed with the Packers as an undrafted free agent and went through minicamp in the spring but was cut during fall training camp.
Sagapolu's agent called him at the beginning of the month and told him there would be a chance in the relaunched XFL if he filed some paperwork, and that got the ball rolling to put the pads back on. Sagapolu was told the XFL was very interested in him, and he had a high likelihood of being drafted.
Jonathan Taylor hinted during during an appearance on The Rich Eisen Show that this season may be his last with the University of Wisconsin football team. 
The XFL, which had a one-year run in 2001 before folding, conducted its draft on Tuesday and Wednesday using a position-specific format. All defensive front seven players were selected in the draft's third phase Tuesday night, and Houston took Sagapolu with its fifth pick in the phase.
Sagapolu had just finished with classes for the night and was in the UW coaches' offices when he got the call.
"I'm excited. I'm just thankful and grateful for the Houston organization for giving me a chance," he said.
Former UW linebacker Garret Dooley, who was picked by the St. Louis Battlehawks during Wednesday's open phase, could join Sagapolu in the XFL.
The eight-team league is under a different management structure than its previous iteration. League owner Vince McMahon — the billionaire owner of World Wrestling Entertainment — says he will not have as much involvement in the football side of the business as he did in 2001. He hired Oliver Luck, a former NFL quarterback and longtime executive in college and pro sports, to be the league's CEO and commissioner.
You have free articles remaining.
A combination of smart play-calling, accurate throws and strong receiver play sunk MSU's attempts to stop the Badgers' receivers.
Spring pro football leagues have had a shaky history.
From the United States Football League in the mid-1980s to last year's debacle of the Alliance of American Football that left players without paychecks and on the hook for hotel bills, leagues have tried and failed to satiate America's desire for football once the NCAA and NFL seasons end.
Sagapolu knows that past, but believes the XFL has a solid foundation and wants to give players an opportunity to parlay XFL success into NFL tryouts.
"I feel like they have a good set-up going right now," he said. "I'll have to read up on it, but for the most part, it looks like they have everything kind of engineering toward perfecting this league. I think it's going to be a good tool for guys who can get that opportunity to get more tape and have that spring showcase."
Sagapolu is waiting to hear from the Roughnecks about his reporting date, but Luck said in an interview posted to the XFL's website that training camps will start in early December. That's when players will complete physicals and sign contracts.
He said he's been working with UW strength and conditioning coaches to stay in shape, but will ratchet up his training now that he's been drafted and knows what's coming next.
The XFL's season schedule will be released next week. Sagapolu's Houston team is coached by June Jones, one of the originators of the run-and-shoot offense. Other familiar names on the Houston roster are former Michigan State quarterback Connor Cook and former Clemson receiver Sammie Coates. A Pro Football Talk report early this week said an average XFL player's yearly salary will be $55,000.
'Coach O'
While he prepares for his next opportunity to play, Sagapolu has enjoyed his coaching role with UW. He says when his playing career ends, he wants to get into coaching, and this has been an eye-opening experience into what that world is like.
"I think what I've appreciated from Olive is one, his willingness to be around and help guys. And two, I think it's good for him, he's getting a little insight into what is coaching, some things that maybe he doesn't know beyond the field," UW coach Paul Chryst said.
"It's been great having him around. I know he's good for players, he's spent a lot of time with our younger players. That's fun for me to see. He's got a lot of stuff that he can share with them, and those guys are wanting to get that information."
Sagapolu said transitioning from teammate to coach was fairly easy, and UW players have picked his brain for tips often.
"Since I first got here, he's helped me with every aspect of being here. Especially in the film room, working on stuff with footwork and handwork, pass-rush stuff. He's always been someone I can turn to and ask, 'What do you think about this?'" junior defensive end Isaiahh Loudermilk said. "Now that he's not playing, he can focus a little bit more on what we can do to get better."
Sagapolu knows he's still in the early stages of his football journey. Whether he's able to catch on and have a lengthy professional playing career, or find a coaching job he'd like to pursue once he's retired, he knows football will be part of his path moving forward.
"I'm just truly blessed with the opportunity to go to these fortunate places, seeing things, different parts of the world. It's exciting, but it's also kind of nerve-wracking seeing the business side of things, which you don't always expect," he said. "But for the most part it's been fun. I'm really going with the flow and having fun where I'm at, living in that moment."
JACK NELSON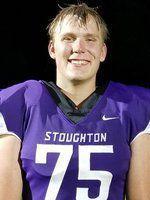 Jack Nelson, a Stoughton native, became the first member of UW's 2020 class back in October of 2017, during his sophomore season.
The 6-foot-7, 260-pound offensive lineman was receiving interest from Iowa at the time of his commitment and now ranks as a four-star prospect by 247sports and a three-star by Rivals.
Nelson's father, Todd Nelson, played offensive line for the Badgers in the late 80s.
TREY WEDIG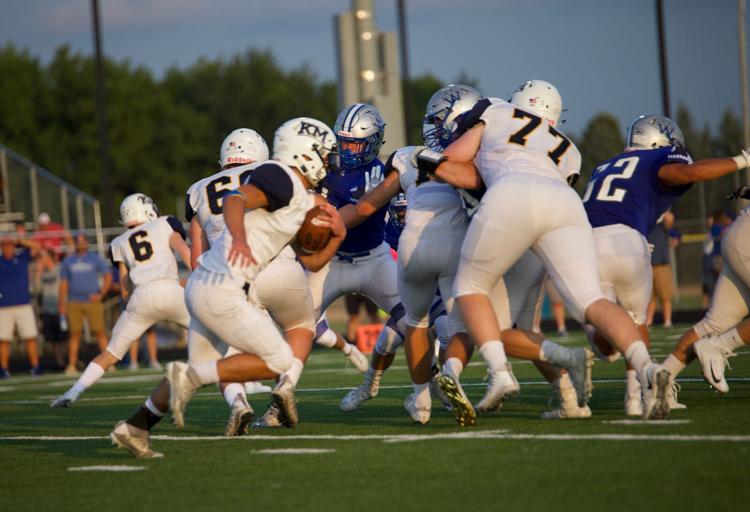 Trey Wedig committed shortly after UW's victory over New Mexico in Week 2 of the 2018 season, starting the class off with a second highly rated offensive line prospect.
The 6-foot-7, 300-pound Kettle Moraine High product currently owns a consensus four-star rating and also held reported offers from Michigan, Notre Dame, USC, Nebraska and other Power Five programs.
DYLAN BARRETT
Dylan Barrett, a 6-foot-5, 285-pound offensive lineman from St. Charles East High in Illinois, rates as a three-star prospect by 247sports and Rivals.
Before committing off of a visit in October of 2018, Barrett also held reported offers from Iowa, Northwestern, Illinois, Purdue, West Virginia, Missouri and others.
BEN BARTEN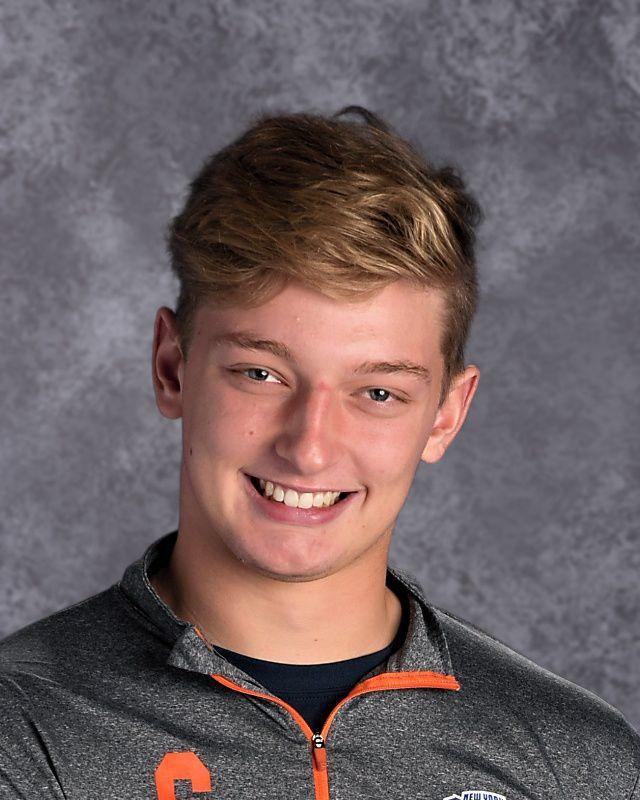 Ben Barten became the fourth offensive lineman and fourth total commitment to join UW's 2020 class when he pledged in October of 2018.
The 6-foot-7, 250-pound Stratford High athlete, who's listed as a three-star prospect by Rivals and 247sports, could also potentially play defensive line for the Badgers. He also held reported offers from Iowa and South Dakota State.
CHIMERE DIKE
Chimere Dike, a wide receiver from Waukesha North High, added to an early run of in-state talent in UW's 2020 class when he committed in January.
The 6-foot, 175-pound Dike, who also held an offer from Iowa State, rates as a three-star prospect by Rivals and 247sports.
COLE DAKOVICH
Less than 24 hours after Dike's commitment, Catholic Memorial's Cole Dakovich did the same. Both were offered by UW during a visit to Madison less than a week before joining the class.
Dakovich, a 6-foot-5, 220-pound outside linebacker, didn't begin playing high school football until his junior year, and the Badgers were the first program to extend a scholarship offer. He rates as a three-star prospect by 247sports and Rivals.
TANOR BORTOLINI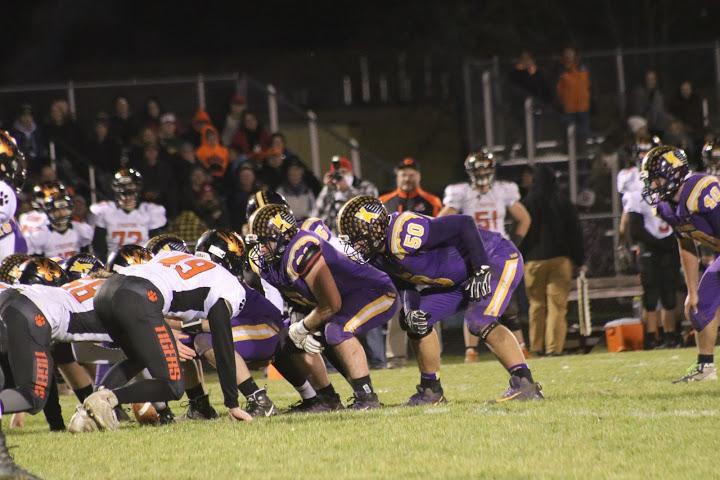 Bortolini became the Badgers' first commitment in more than four months when he pledged to UW on May 28.
The Kewaunee High native ranks as a three-star prospect by 247sports and ESPN and a two-star recruit by Rivals.
The 6-foot-4, 270-pound offensive lineman reportedly also held offers from Miami, Iowa and Syracuse.
CADE MCDONALD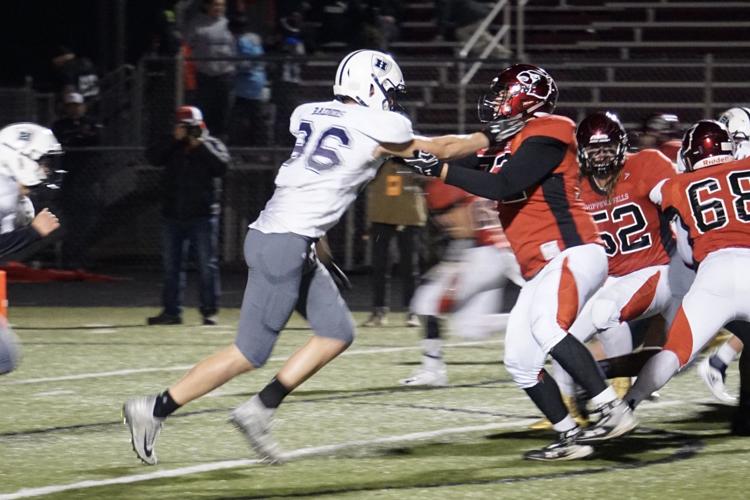 McDonald, from Hudson High, rates as a two-star prospect by 247sports and made a quick commitment in June after UW became his first FBS offer.
The 6-foot-7, 240-pound defensive end put together a strong performance at a summer recruiting camp in Madison to earn his spot in this 2020 class.
NICK HERBIG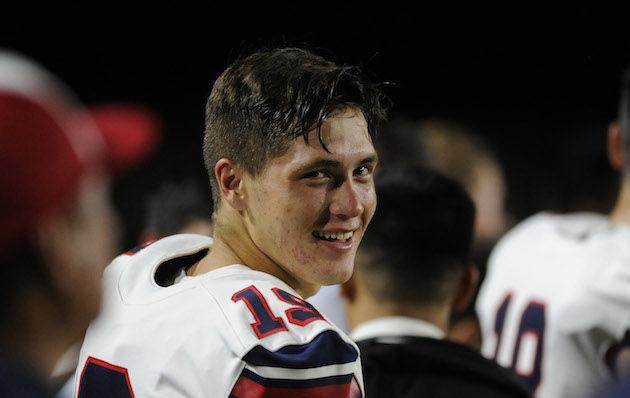 Herbig ranks in the top 300 nationally by every major recruiting site and stands as the No. 16 outside linebacker according to 247sports' composite.
Heading to Madison from St. Louis High in Honolulu, Hawaii, the 6-foot-2, 215-pound Herbig chose the Badgers over reported offers from Oklahoma, USC, Washington, Stanford, UCLA, Cal, Tennessee, Nebraska, Kansas State and others.
Herbig's older brother, Nate, signed as an undrafted free agent with the Philadelphia Eagles this year after a productive career as a guard at Stanford.
JORDAN TURNER
Turner, UW's first 2020 commitment from Michigan, rates as a three-star prospect by 247sports and made his commitment two weeks after his official visit to Madison.  
The 6-foot-2, 220-pound inside linebacker from Farmington, Mich., built an impressive offer list before making his decision, as he reportedly picked the Badgers over Michigan, Louisville, Purdue, Northwestern, Michigan State, West Virginia, Washington State, Kentucky, Minnesota and other Power Five schools.
MALIK REED
Reed, from Chandler (Ariz.) High, chose the Badgers over reported offers from Nebraska, UCLA, Arizona, Colorado, Indiana, Purdue, Washington State, Oregon State and others.
The 6-foot-2, 220-pound linebacker was a consensus three-star recruit and also took official visits to Nebraska, UCLA and Arizona over the past month but opted for UW before he begins his senior year.
MAX LOFY
Lofy became the first defensive back to join UW's 2020 class, committing a month after taking an official visit to Madison in June.
The 5-foot-11, 165-pound prospect earned a three-star rating by both Rivals and 247sports. He reportedly held offers from Oklahoma State, Minnesota, Kansas State, Arizona State and others.
JAMES THOMPSON JR.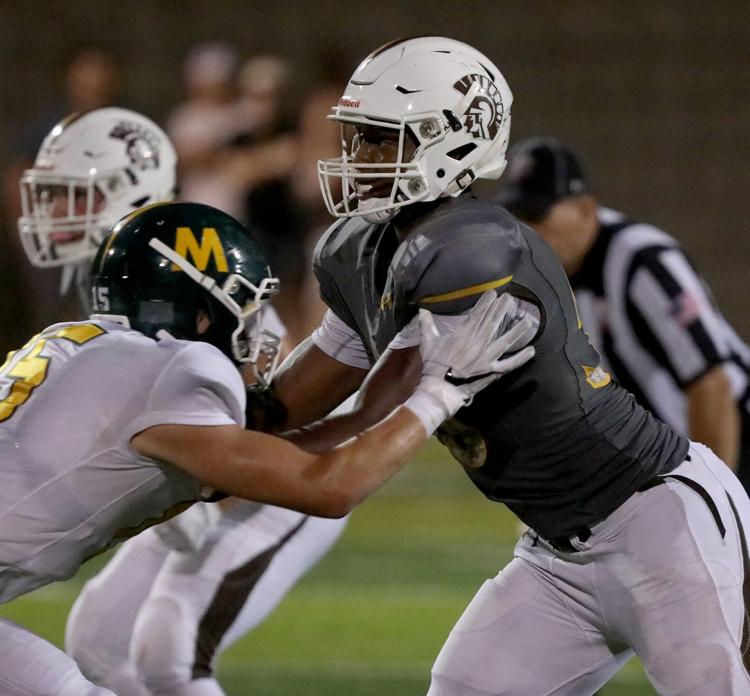 James Thompson Jr., a 6-foot-5, 255-pound defensive end from Cincinnati, Ohio, orally committed to UW after attending the home opener against Central Michigan.
The Roger Bacon High School product is a three-star recruit according to Rivals and 247sports. He also had scholarship offers from Iowa State, Akron, Ball State and Navy, among others, and was receiving interest from Big Ten programs such as Michigan State, Northwestern and Purdue.
ISAAC SMITH
Isaac Smith, a 6-foot-3, 185-pound wide receiver from Collierville, Tennessee, committed during the Badgers off week between games against Central Michigan and the Big Ten Conference opener against Michigan.
Smith, who had offers from Missouri, Army and Cornell, rates as a three-star recruit on 247sports and a two-star recruit on Rivals.
"It's awesome to have Wisconsin recruit one our kids," said Andre Lott, Smith's coach at St. George's Independent School. "Being in Tennessee, some schools from up there don't get down this way, but they did. He took his visit there and took advantage of the opportunity they gave."
PRESTON ZACHMAN
Preston Zachman, a 6-foot-2, 205-pound linebacker from Catawissa, Penn., orally committed to the Badgers after their blowout win over Michigan.
A three-star recruit on 247sports and a two-star prospect according to Rivals, Zachman is listed as an athlete by the recruiting services. He plays quarterback for his Southern Columbia Area High School team.