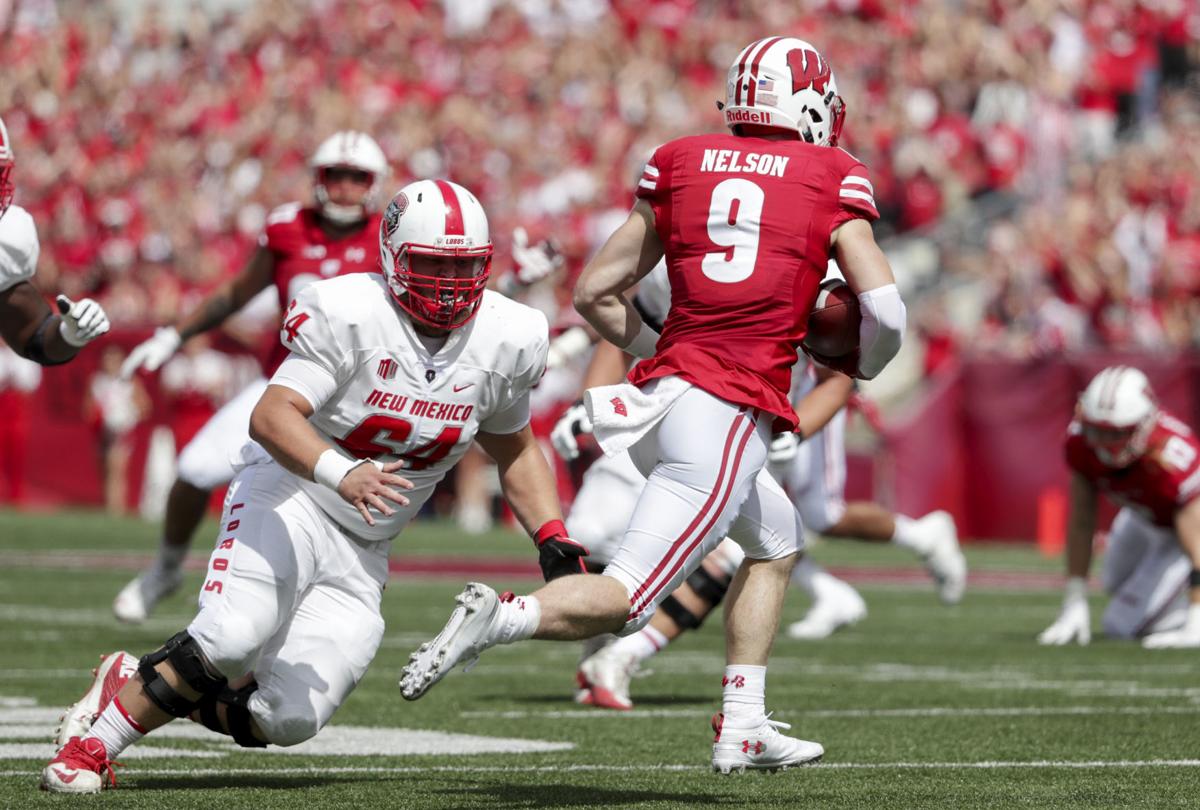 The University of Wisconsin's football roster lists just one defensive back, senior safety D'Cota Dixon, who earned consistent playing time on the Badgers' defense prior to this season.
Understandably, many may have considered this a transitional season for UW's back end. So far, however, it appears the new faces at cornerback and safety don't even needed a transitional period. The Badgers' secondary held Western Kentucky and New Mexico to 315 combined passing yards and snagged three interceptions in their first two games.
While bigger tests are on the horizon, UW probably couldn't have hoped for much better early returns from such an inexperienced group.
"There were no doubts throughout the offseason," safety Scott Nelson said. "We didn't know who was going to play. Spring, fall, summer, we really didn't know. But we knew that we had guys that were able to come in and play a big role — very confident guys, very intelligent players who can understand the defense and execute the calls."
Simply understanding the Badgers' defense went a long way towards preparing players like Nelson to soften the blow of a roster overhaul. Three starters from 2017 — Nick Nelson, Derrick Tindal and Natrell Jamerson — went on to try their luck at the next level, while No. 3 cornerback Dontye Carriere-Williams left the program days before the season's first game. UW's third safety, sophomore Patrick Johnson, also left the team last week.
Nelson and cornerback Faion Hicks, both redshirt freshmen starters, used their high football IQs to gained the trust of the coaching staff soon after arriving on campus last season.
That showed on Hicks' interception against Western Kentucky, when he stayed at home just long enough to stop a trick play near the goal line. Nelson's pick against New Mexico prevented the Lobos from taking a third-quarter lead and changed the momentum of the Badgers' eventual 31-point victory.
Without their accelerated growth from a mental aspect, the Badgers may have entered the season much more susceptible to early-season mistakes.
"I learned that coming in throughout my freshman year — if you know what's going on on the field and you know what the offense is trying to do, it makes the game a lot easier," Hicks said. "It makes you a lot more confident, knowing where your help's at, knowing certain things you don't have to chase, things like that.
You have free articles remaining.
"When I'm on the field and I see (Nelson) next to me, I'm very comfortable. I know he's going to get the right calls out. I know if I make a mistake, he'll make me right, and if he makes a mistake, I'll make him right."
Redshirt sophomore Caesar Williams, UW's other starter at cornerback, said he believes he was ready for this role two years ago.
When Williams redshirted in 2016, coaches were ready to burn that year of eligibility if the Badgers ran into injury issues at cornerback. Nelson, a Hawaii transfer who the Oakland Raiders selected in the fourth round of the NFL Draft this year, may have indirectly blocked Williams from a potential role last season.
"I felt like this is something I've always been ready for, ever since I came in," Williams said. "We knew (as a secondary) who we are and who we've been and what this school does and how it prepares guys. ... We weren't bragging on ourselves, saying how we're going to do this, how we're going to do this. I think we just let our playing do our talking."
Nelson emerged as the favorite to replace Jamerson during spring practice, but UW's cornerback position remained uncertain through the final week of the offseason. When Carriere-Williams announced his intentions to transfer two days before the Badgers were set to face Western Kentucky, the position appeared to become an even bigger concern.
So far, however, Williams and Hicks have lived up to defensive coordinator Jim Leonhard's praise of the pair during fall camp, and sophomore Madison Cone, who recorded an interception against New Mexico last week, has also performed well in the slot.
"You just have faith in the guys and the offseason preparation," Dixon said. "You see a lot of the guys in the secondary will go out on their own and go on the field after workouts and put in a little bit of extra time. Caesar did a lot of that, working on his footwork, working on his technique. Faion did a lot of that. Madison did a lot of that.
"So I'm really not surprised, to be honest. But it's obviously a difference when you can transition all of that into play, execute it, and they're doing a good job."
True freshman safety Reggie Pearson (left leg) was ruled out for Saturday's BYU game when UW released its updated injury report Thursday. Pearson has yet to play this season.
Outside linebacker Tyler Johnson, who injured his left leg during the first drive against New Mexico last week, is still listed as questionable along with K/P P.J. Rosowski (right leg).